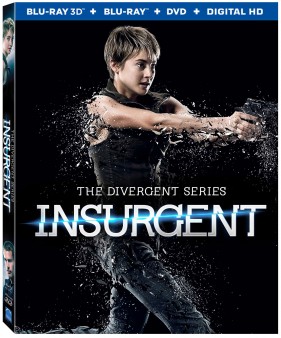 –
The Film
[Rating:2.5/5]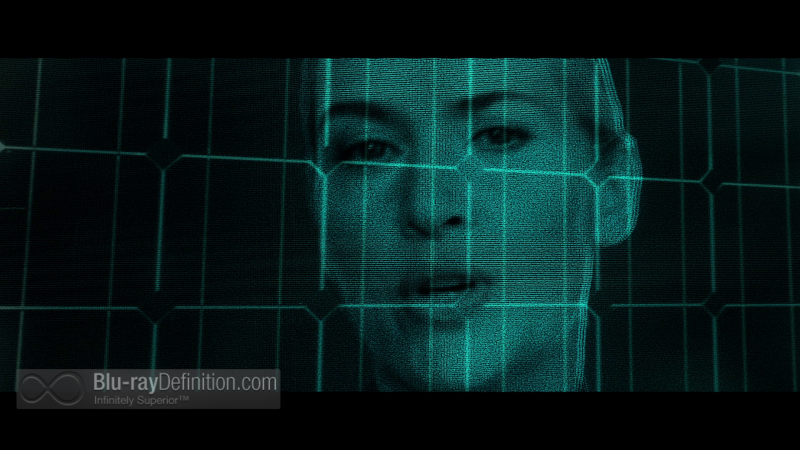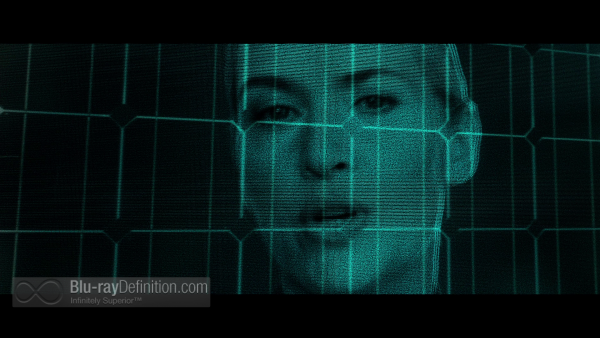 Insurgent is the second installment of The Divergent Series, based on Veronica Roth's #1 New York Times Best-Selling novel. I can't say that this film or its predecessor really appeal to me much. I find it to be far too much of an effort by Hollywood to cash in on the success of that other successful Young Adult dystopian sci-fi franchise, The Hunger Games. From a distance, the similarities are many: a young, charismatic heroine on the run, a dystopian future, a nefarious dictator, a central romance between our main protagonists. Yep. I can't really see too many differences. Put a bow and arrow in the heroine's hands here and, well, you get the gist.
Insurgent picks up where Divergent left off, with Katniss, err, Tris (Shailene Woodley) and Four (Theo James) on the run from the ruthless faction leader Jeanine (Kate Winslet), who now has a new motivation to capture Tris. Jeanine has discovered an ancient device left by the founders that only a divergent, like Tris, can unlock. She believes this device will allow her, once and for all to exert total rule over all the other factions in the walled city. But Tris and Four have a different plan. They want to take down Tris and protect their friends and loved ones, even if it means allying with the factionless and uncovering secrets from their pasts long forgotten.
This second installment has more movement than the first film, which was hamstrung by the need to explain all the minute details of the world of The Divergent Series, a world segregated into factions determined by people's personality traits. It gets more quickly into the action, which is well choreographed with some gorgeous CGI work. That said, the film also fluctuates between reality and a simulation, wherein most of the best, Matrix-like action takes place. For the rest of the film, we are forced to endure some very overbearing melodrama, particularly from Shailene Woodley as she tries to cope with the decisions her character had to make in the previous film. Perhaps this is not the best material by which Woodley should be judged. Let's hope she finds something better to show her skills after she wraps up her obligation with The Divergent Series, which will surely shoot her into superstardom, despite its flaws.
Again, like The Hunger Games, this Young Adult dystopian film is augmented by its veteran cast that helps to lend it some credibility. Kate Winslet returns from the first film and, while not one of her greatest performances, towers over the younger performers. Naomi Watts and Octavia Spencer also lend their substantial acting skills and help elevate every scene in which they appear.

Video Quality
2D HD: [Rating:5/5]
3D Effect: [Rating:2.5/5]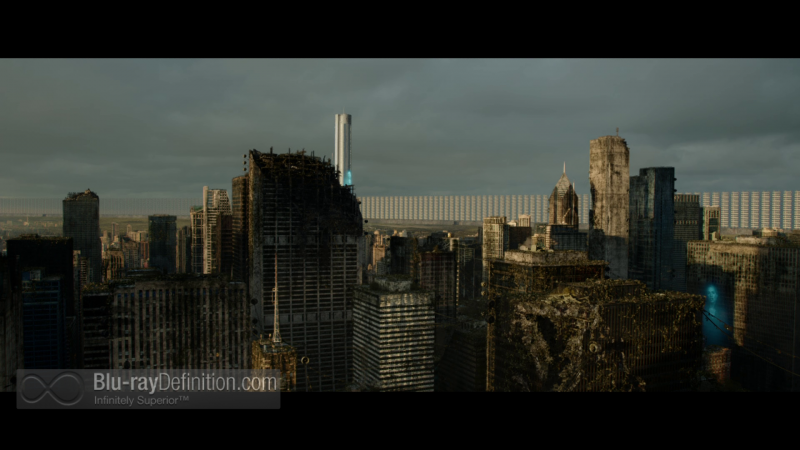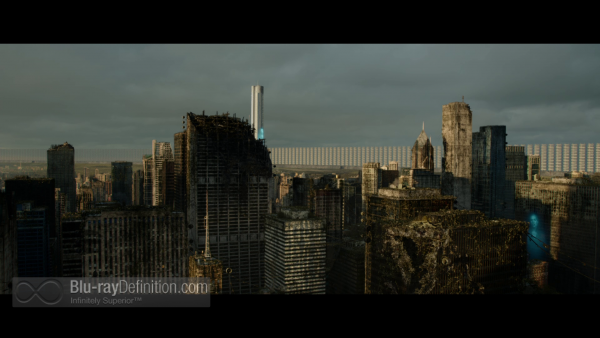 Insurgent was an anamorphic digital production shot on the Arri Alexa XT, Phantom Flex4K, and Red Scarlet cameras in 2D with a 2K master in the digital intermediate stage. There was a 3D release in theaters (and I review the 3D release here), but it is a conversion, not a native 3D production. The 2D Blu-ray is an AVC/MPEG-4 1080p encodement and the 3D is MVC 1080p.
The 2D version is reference quality with no compression noise, deep blacks and strong contrast. In the bright outdoor scenes, colors pop and look very natural. Some of the more technological, indoor scenes have cooler tones, but still look bright and crisp. We get lots of detail, no color banding or posterization, and no sort of edge enhancement. The 3D conversion loses some of the color and is a little duller and softer. The conversion is passable, adding only a slight bit of depth, but no really strong pop-out. It's not the worst 3D conversion I've seen, but not the best either, and it does not come close to the level of a native 3D production.

Audio Quality
[Rating:4.5/5]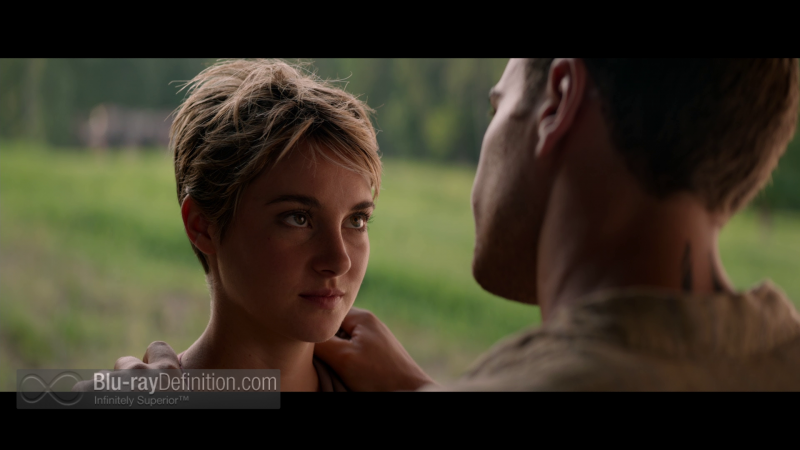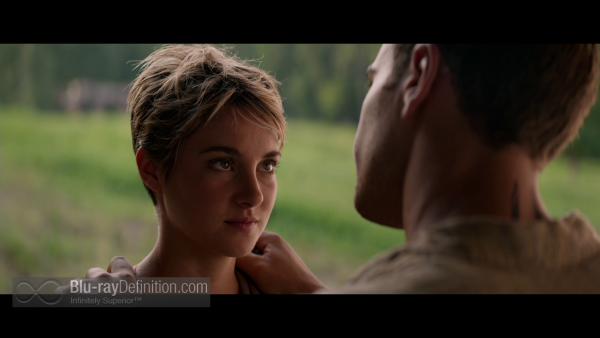 Insurgent comes with an English Dolby Atmos (48kHz/24-bit) soundtrack as the sole audio track which will playback as Dolby TrueHD 7.1 on non-compatible systems. As I have yet to make the jump (I'm still waiting for DTS and hardware manufacturers to provide units with built-in DTS:X capability), I heard the latter. While I didn't get the full object-oriented, discrete Atmos experience on my 9.1 setup, even in 7.1 this lossless mix is well done. It is very atmospheric, less aggressive than one would expect it to be. You can hear small sounds throughout the soundstage and the score is musical and well balanced with lots of air and dynamic range. Dialogue is full and clear with no clipping. The stereo field is wide and low end is very deep for handling explosions, gunshots, and the rumble of a train.

Supplemental Materials
[Rating:4/5]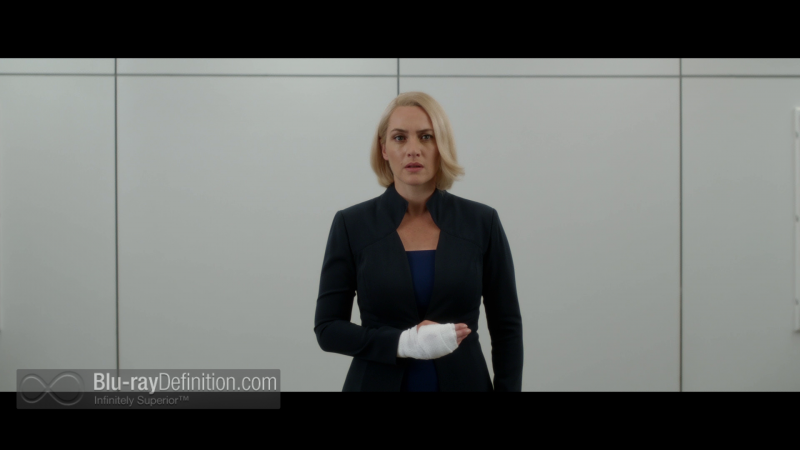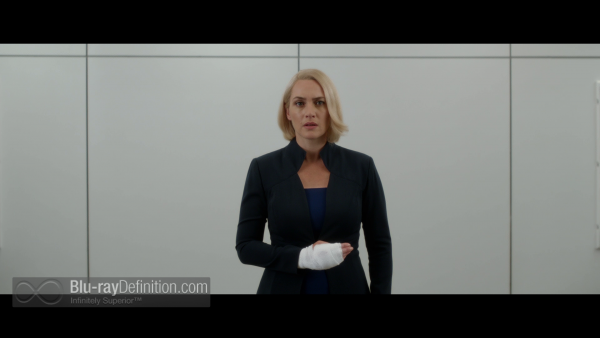 The featurettes included are self-explanatory and run the gamut from behind-the-scenes, EPK-type material to an audio commentary and various trailers.
DVD
iTunes Digital HD Digital Copy & Digital HD UltraViolet
Audio commentary with producers Doug Wick and Lucy Fisher
Insurgent Unlocked: The Ultimate Behind-the-Scenes Access – Watch the entire film with cast and crew video commentary while the film plays picture-in-picture
From Divergent to Insurgent (1080p/24; 00:05:09)
The Others: Cast and Characters (1080p/24; 00:03:40)
Anatomy of a Scene: The Train Fight (1080p/24; 00:04:01)
The Peter Hayes Story (1080p/24; 00:02:40)
Divergent: Adapting Insurgent to the Screen (1080p/24; 00:04:00)
Marketing Gallery (1080p/24):
Sneak Peek
Sneak Peek, Presented by Shailene Woodley
In-Theater Promotional Making-Of
HBO First Look
Theatrical Trailers 1-5
Image Gallery
Animated Character Portraits

The Definitive Word
Overall:
[Rating:3.5/5]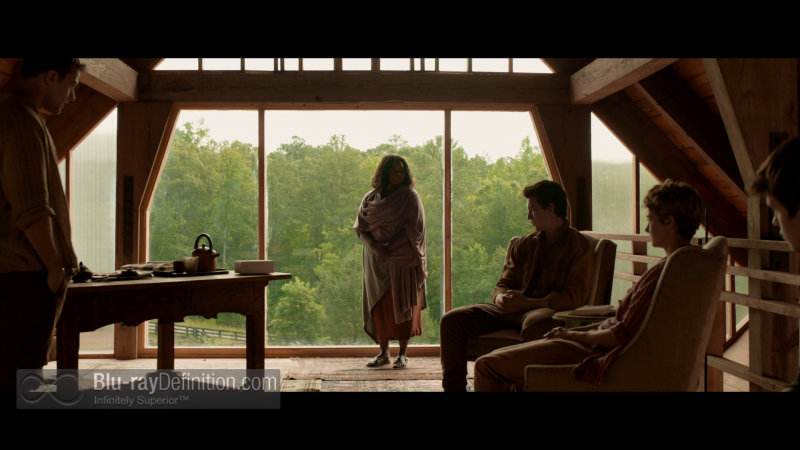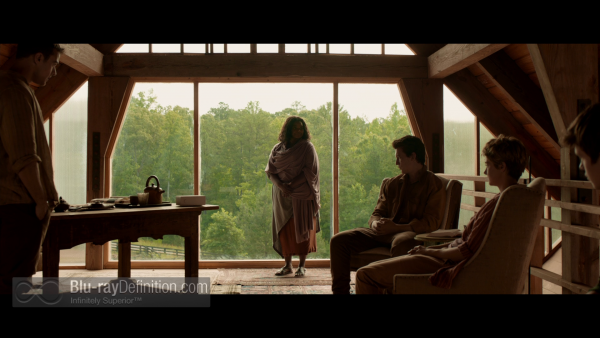 The Divergent Series: Insurgent is an okay diversion that will appeal to its prime demographic, but will not live up to the expectations of anyone expecting the same quality of a series like The Hunger Games, a series to which this franchise owes much. The Blu-ray and Blu-ray 3D set are of high quality, especially the former.

Additional Screen Captures