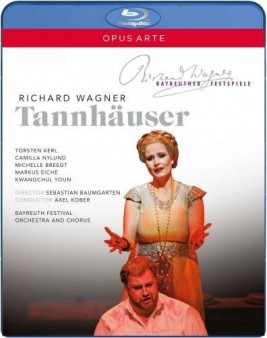 –
The Performance
[Rating:3/5]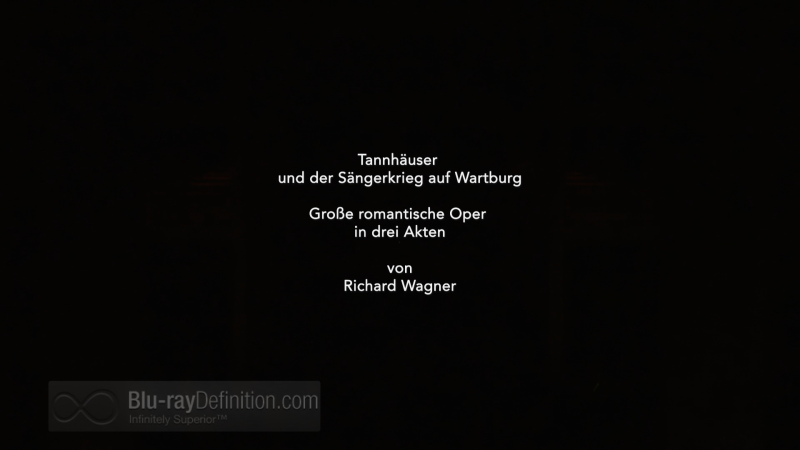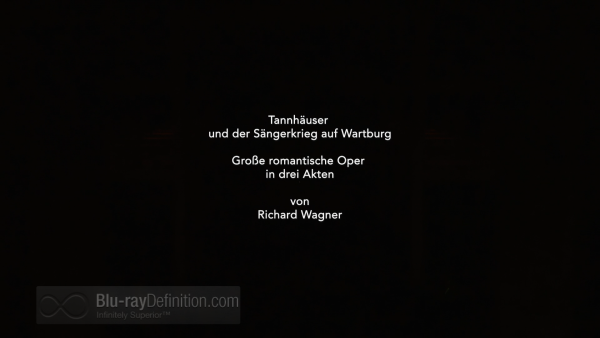 Richard Wagner's operas often deal with sin, salvation, lust, and love. Tannhäuser addresses all of these themes and more. This new Blu-ray comes from a 2014 Bayreuth Festival production directed by Sebastian Baumgarten in his first staging for this world-famous opera house. The principals are a youthful bunch headed by German heldentenor Torsten Kerl (Tannhauser), Finnish soprano Camilla Nylund (Elisabeth) and fellow Germans, baritone Markus Eiche (Wolfram) and mezzo-soprano Michelle Breedt (Venus). Axel Kober, one year after his 2013 debut in this same opera, leads the Bayreuth musical forces.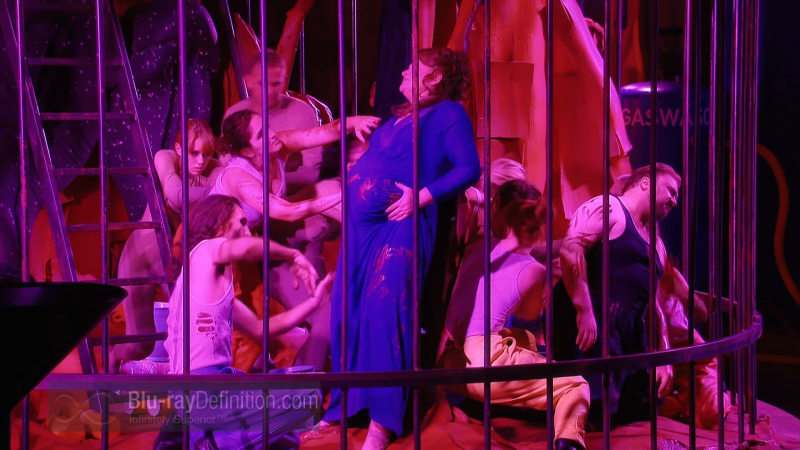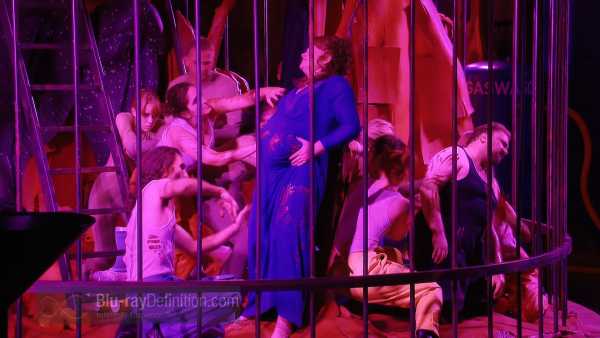 The curtain opens on the Venusberg where the goddess Venus has enthralled a young minstrel, Tannhäuser who has been long absent from his home in Wartburg. Tannhäuser longs to return to Wartburg and is eventually released from Venus's spell when he invokes the name of the Virgin Mary.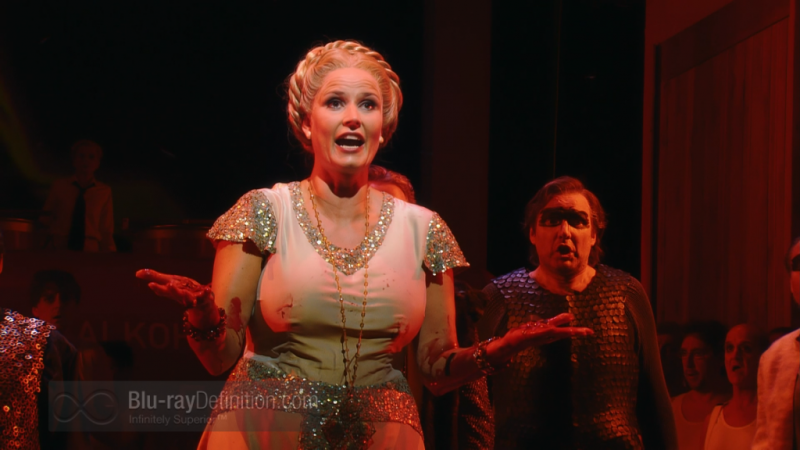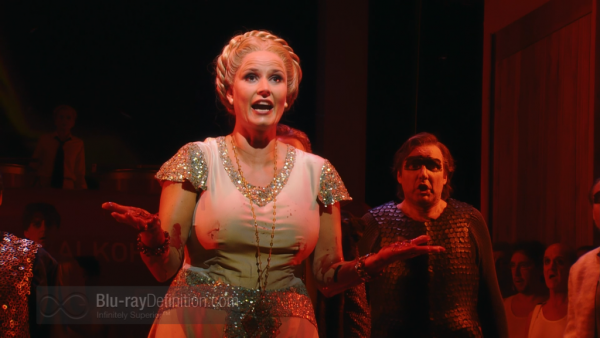 Back in Wartburg, Tannhäuser meets Heinrich, the Landgrave of Thuringia (Kwangchul Youn), and his nobles, Walther von der Vogelweide (Lothar Odinius), and Biterolf (Thomas Jesatko). His old friend Wolfram von Eschenbach dispels the group's concerns about Tannhäuser's character and then informs him that the Landgrave's niece Elisabeth is in love with him.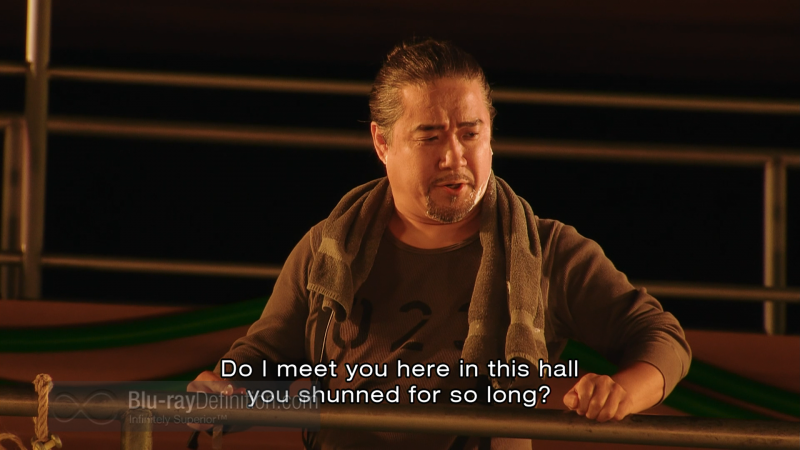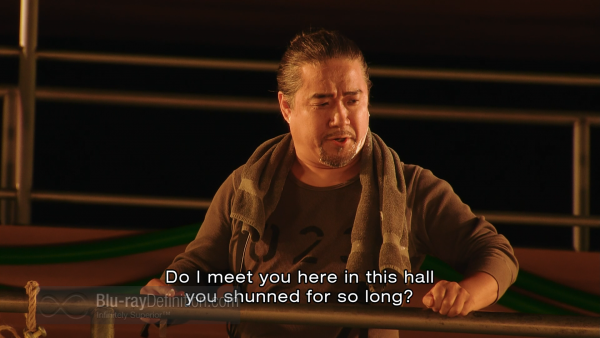 In the Great Hall of Wartburg, Tannhäuser and Elisabeth reunite and all seems to be going smoothly until the song contest begins. Hermann pledges his niece to the contest winner and proclaims that all songs must be dedicated to the true essence of love.Wolfram sings first but problems ensue when Tannhäuser shocks those in attendance with a hymn to Venus extolling the pleasures of the senses. Elisabeth intervenes to protect Tannhauser from the wrath of those assembled. Uncle Heinrich exiles Tannhauser and sets a condition for his return: he must make a pilgrimage to Rome and seek redemption from the Pope himself.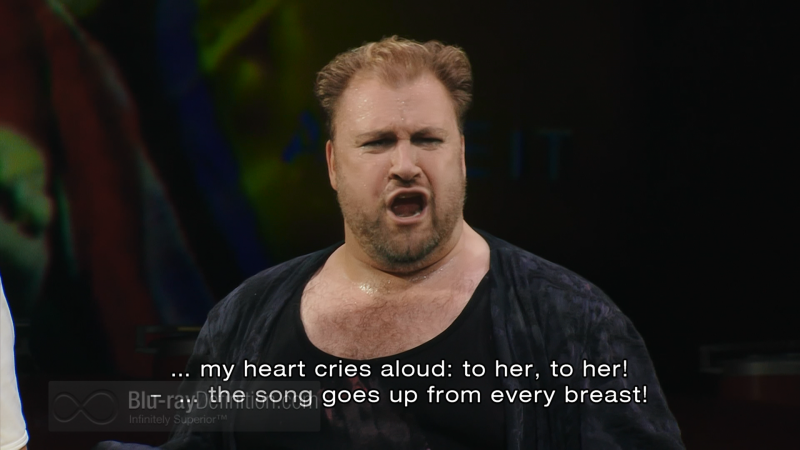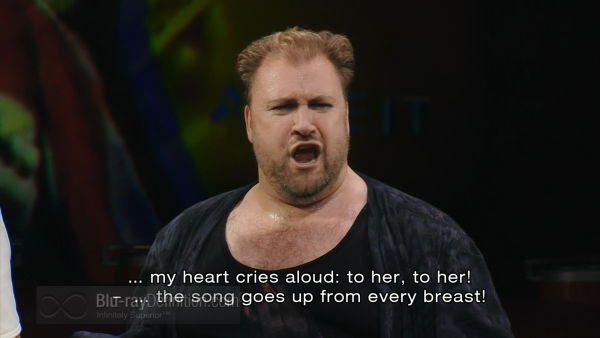 Years pass and the distraught Elisabeth goes into seclusion. Pilgrims return from Rome but Tannhäuser is not among them. Elisabeth beseeches the Virgin to end her suffering, and Wolfram, overhearing her sorrow, utters his prayer to the evening star in hopes that it will guide Elisabeth to heaven.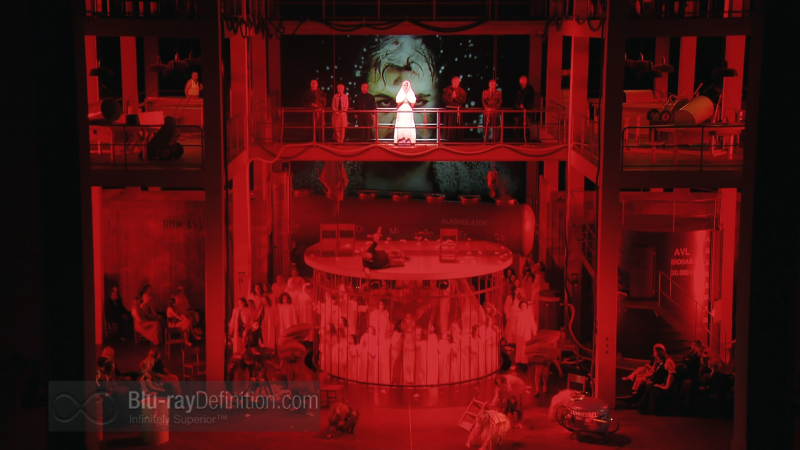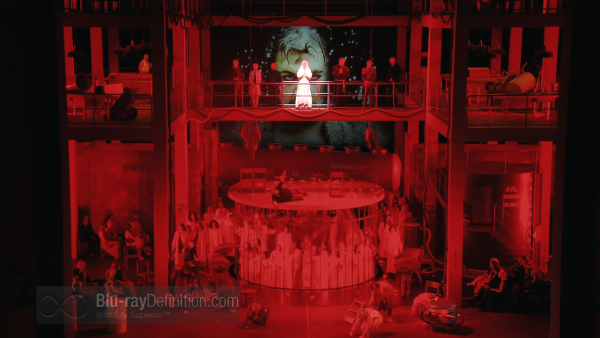 Tannhäuser staggers in and when Wolfram recognizes him, the minstrel tells him how the Pope told him that he was damned unless the Pontiff's staff sprouted leaves. Dejected, Tannhäuser seeks to return to Venusberg but Wolfram prevents him from going. A procession bearing Elisabeth's body appears and Tannhäuser falls to the ground. Before his dying breath, a group of pilgrims enters and announces that a miracle has happened: the Pope's staff has blossomed and Tannhäuser's soul is saved.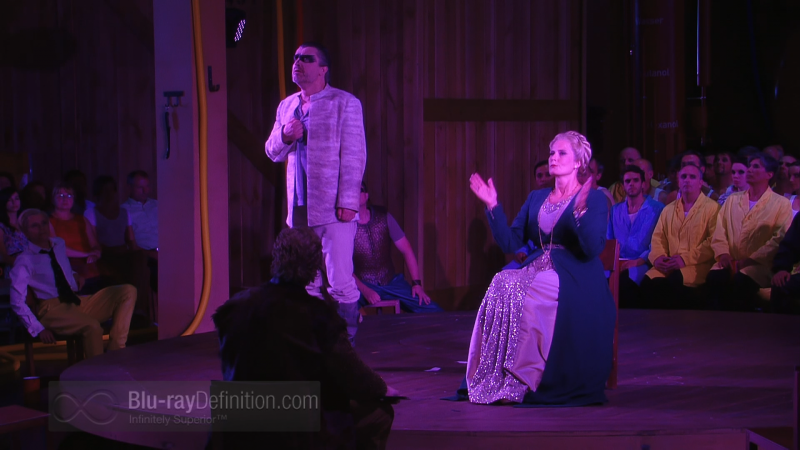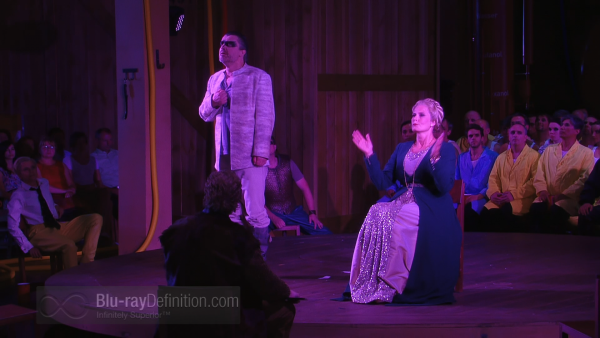 Tannhäuser has often been reconceptualized. In this version, the smearing of apparent excrement during the Venusberg scene and a number of other "bright ideas" like having Venus appear pregnant presage a challenging watch. The costumes are so-so, the sets Euro-minimalist, and the ubiquitous projections often distracting. Much of the remaining stage business is downright silly and irrelevant to the plot, such as Wolfram's waltz with Venus during his "O du mien Holde Abendstern" aria. The principal women's vocalism is satisfactory although their character portrayals are hampered by Baumgarten's wayward direction. Markus Eiche who has made Wolfram a signature role and Kwangchul Youn's cavernous bass are plusses, but you do not buy tickets to Tannhäuser for these supporting characters. The real enigma here is tenor Kerl who has sung this role frequently but his effortful delivery removes any possibility of vocal shading and color. Conductor Kober seems to have a good grip on the Wagnerian musical idiom and the Bayreuth chorus delivers its usual excellent performance.
Video Quality
[Rating:3.5/5]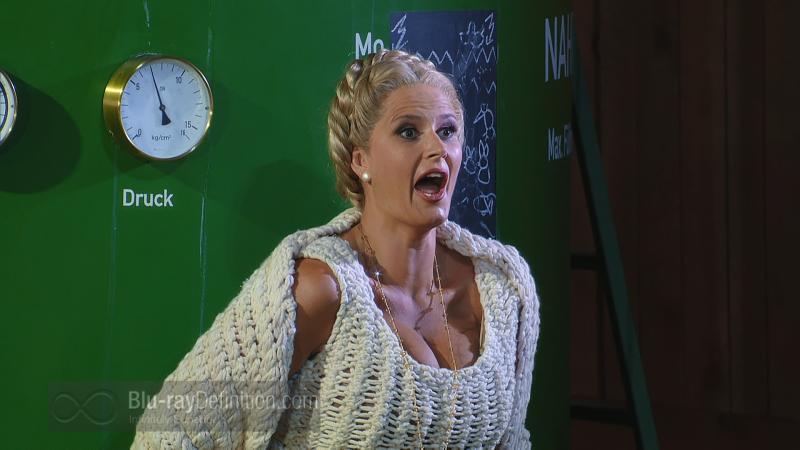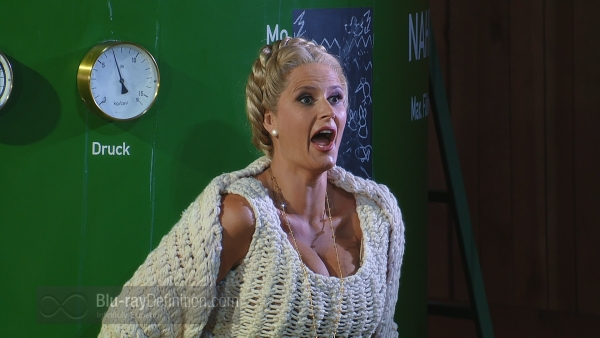 The vagaries of lighting aside (and there are many), this is a decent representation of what the audience probably witnessed.  Colors are decent when there is sufficient stage lighting. Details under those circumstances are also quite good. The real problem here is a set that is distracting to say the least and completely at odds with the intent of the opera.
Audio Quality
[Rating:4/5]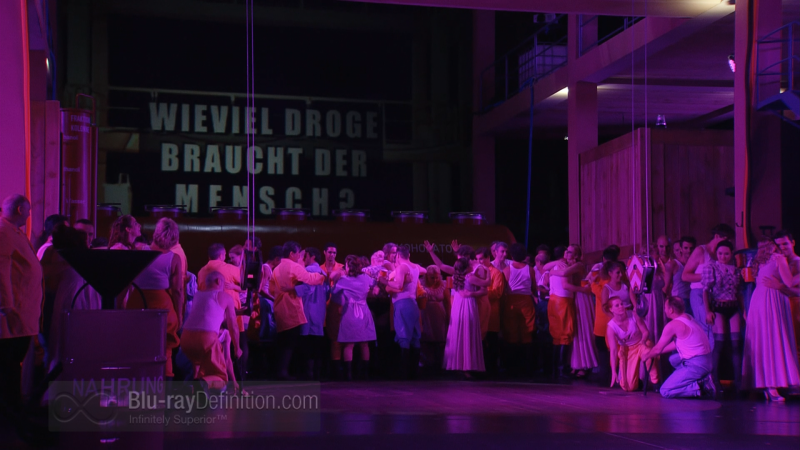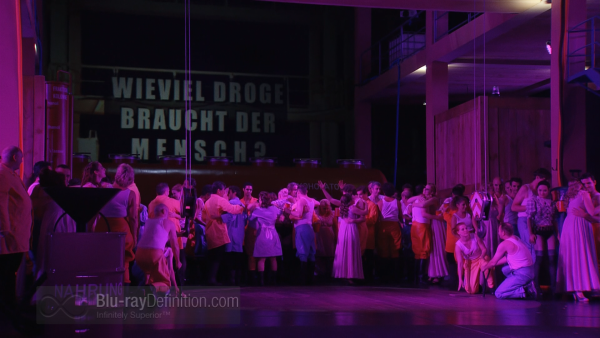 The Bayreuth Festspielhaus is blessed with an excellent acoustic that casts voices and orchestra in excellent balance. The surround version gives us much of what the audience received during this performance.
Supplemental Materials
[Rating:2.5/5]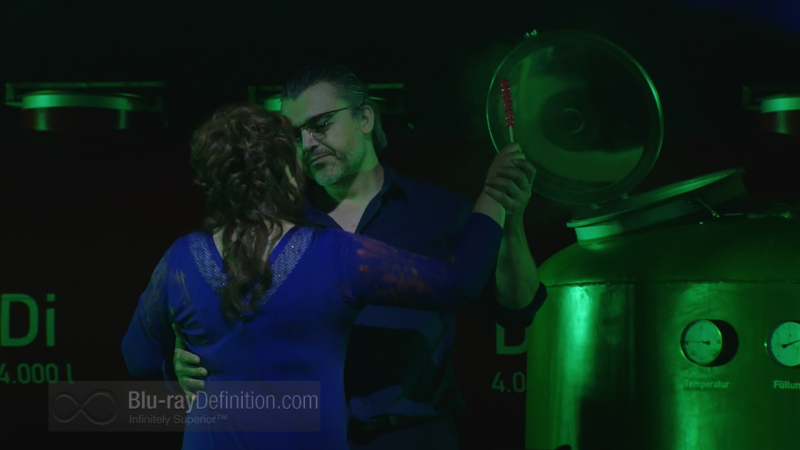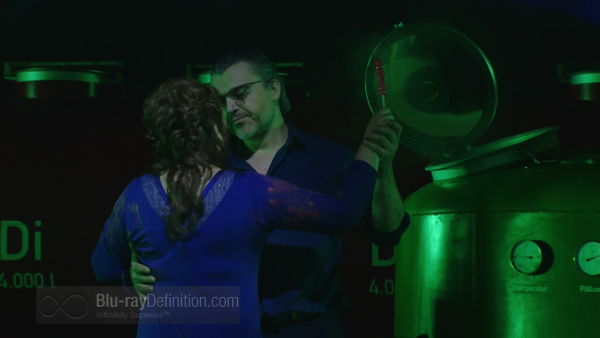 The bonuses begin with the option of starting the video with the stage crew arranging the set, about 15 minutes' worth of moving around that adds very little. Other extras include the following:
Program booklet with cast, credits, and excerpts from a panel discussion with director Baumgarten,  museum curator Sabine Maria Schmidt, theology professor Johannes Hoff,  and Clemens Risi, a professor of theatrical and media studies. A brief synopsis of the opera is provided.
Interviews (German LPCM Stereo 48kHz/16-bit) with Baumgarten, conductor Kober, chorus director Eberhard Friedrich, singers Kerl and Nylund.
Tannhauser-the Stage (German LPCM Stereo 48kHz/16-bit) (4:04): A time lapse account of the construction of the opera's huge set
Tannhauser-costumes and make-up (German LPCM Stereo 48kHz/16-bit) (4:12): An insider's view of the design of the distinctive apparel and make-up of this production
Cast Gallery
The Definitive Word
Overall:
[Rating:3/5]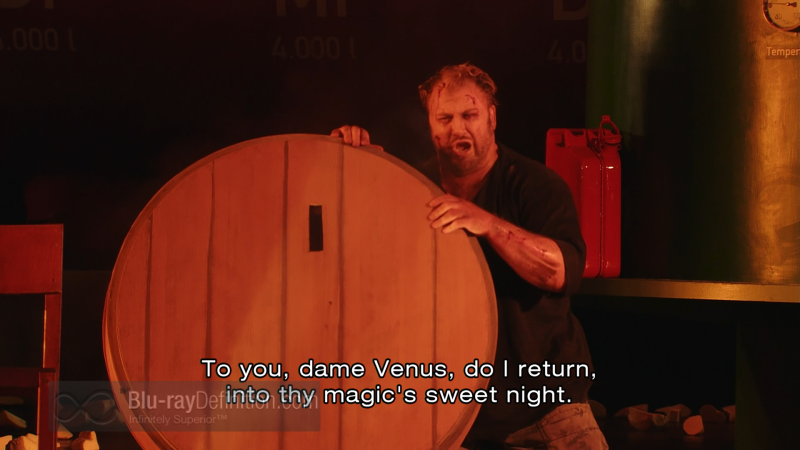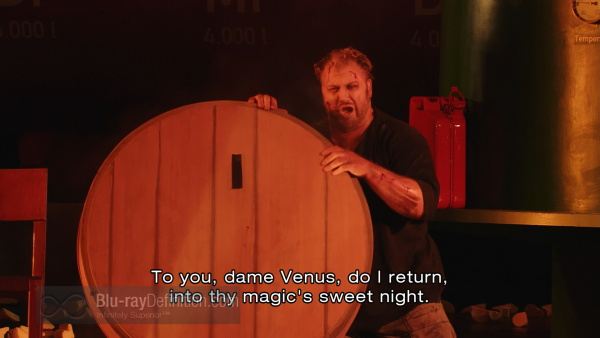 Tannhäuser has proved a challenging opera to stage and record. This production's regie-theater concepts are hard to stay with from  start to finish. The Bayreuth audience loudly cheered the performers (we are spared the booing of the director that took place on opening night). At the current ticket prices, this hardy group must have been endowed with more patience than I possess. The cachet of Bayreuth aside, this is one Tannhäuser to pass up.
Additional Screen Captures
[amazon-product region="uk" tracking_id="bluraydefinit-21″]B00YASQX3G[/amazon-product]
[amazon-product region="ca" tracking_id="bluraydefinit-20″]B00YASQX3G[/amazon-product]
[amazon-product]B00YASQX3G[/amazon-product]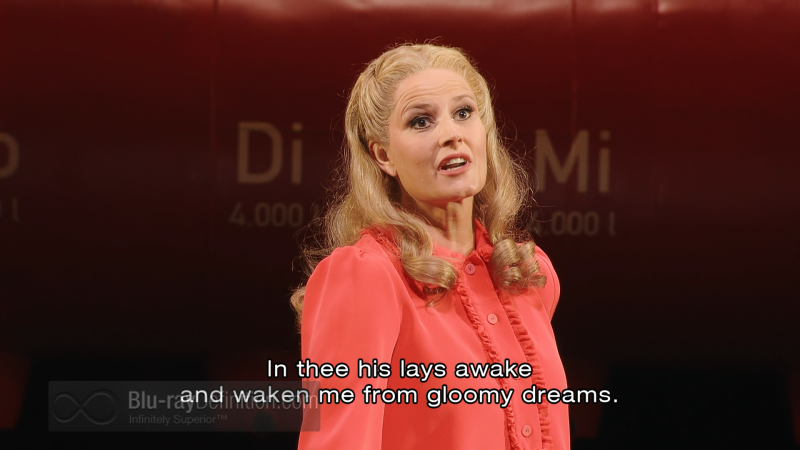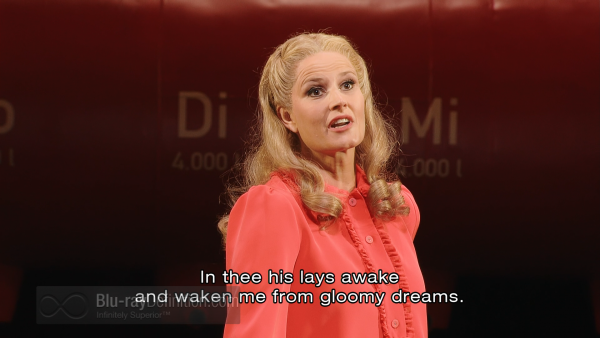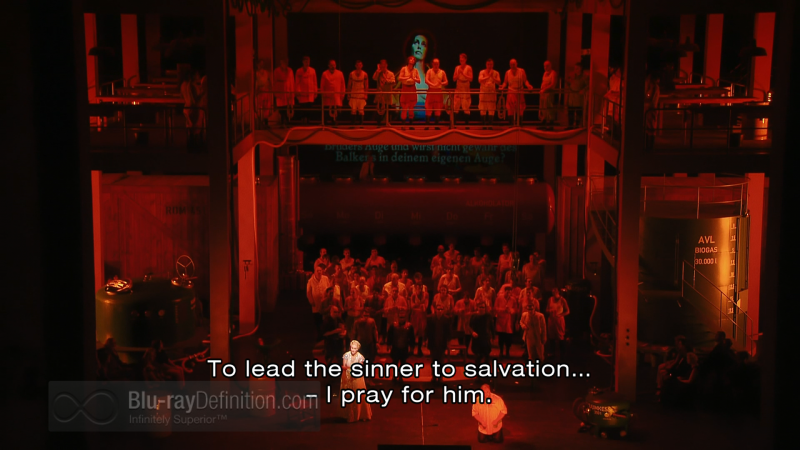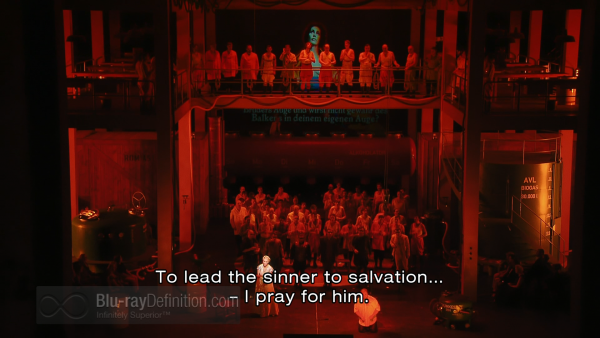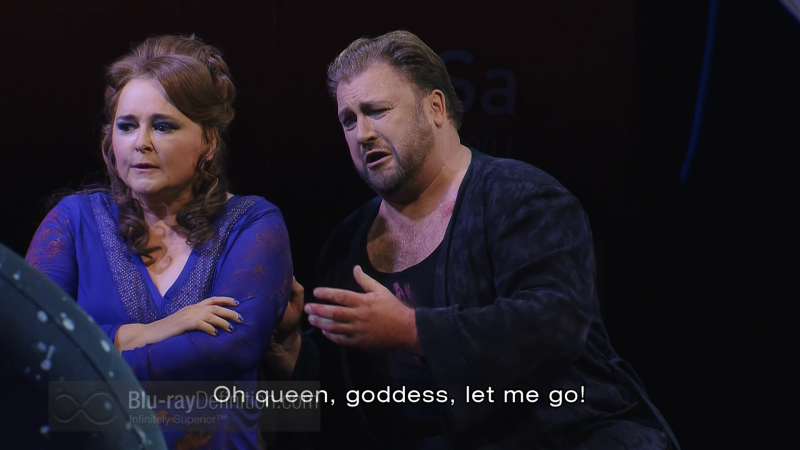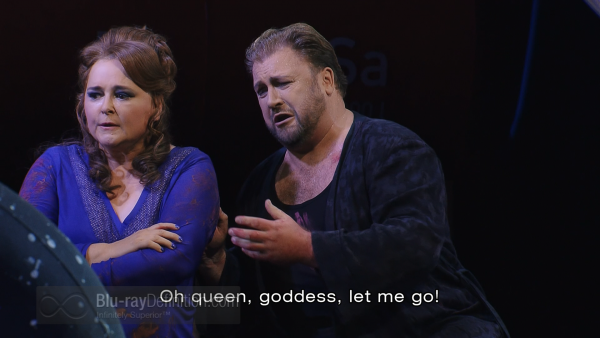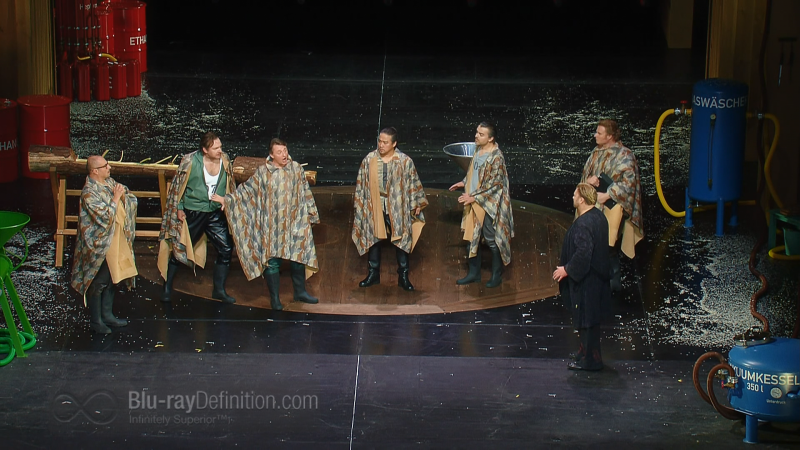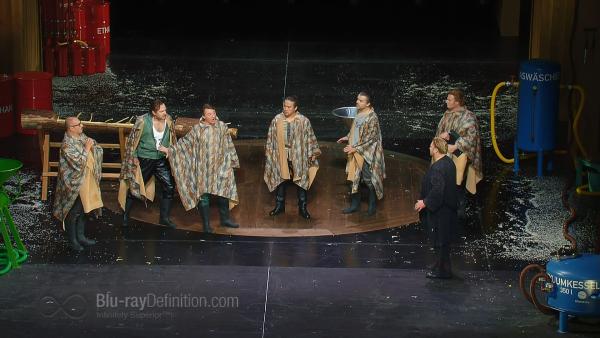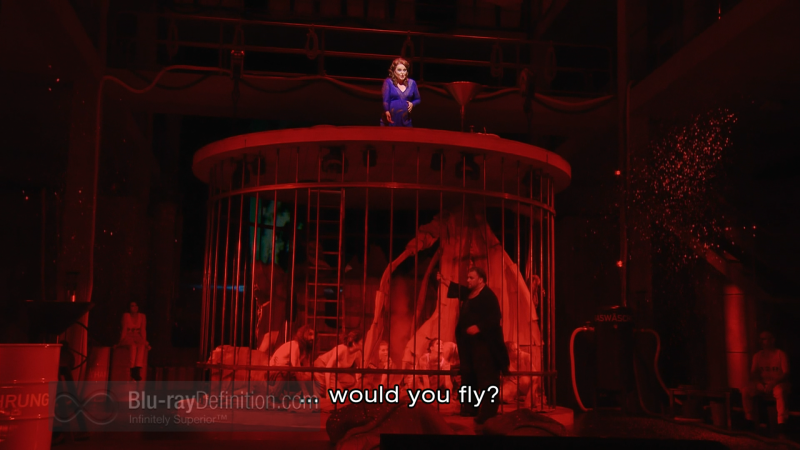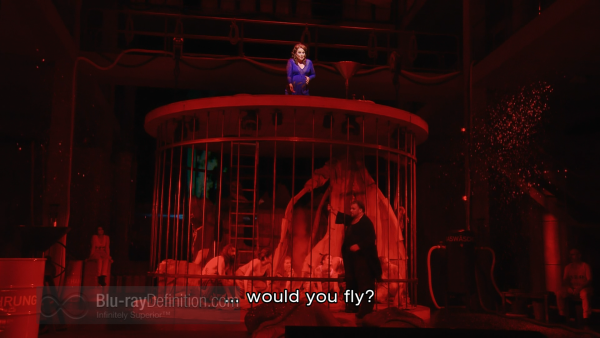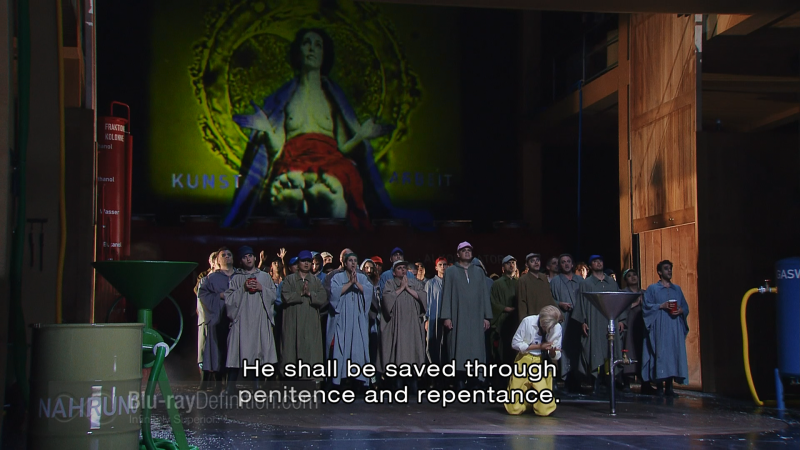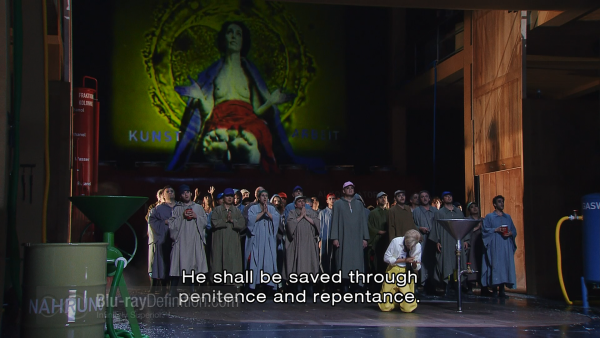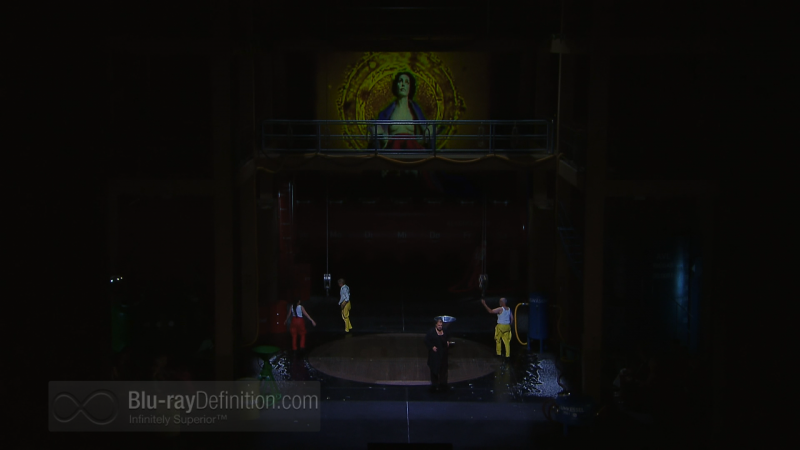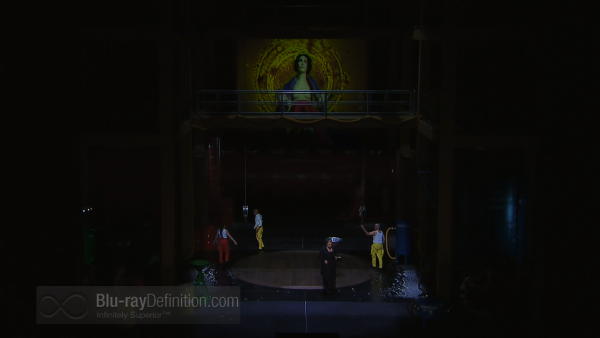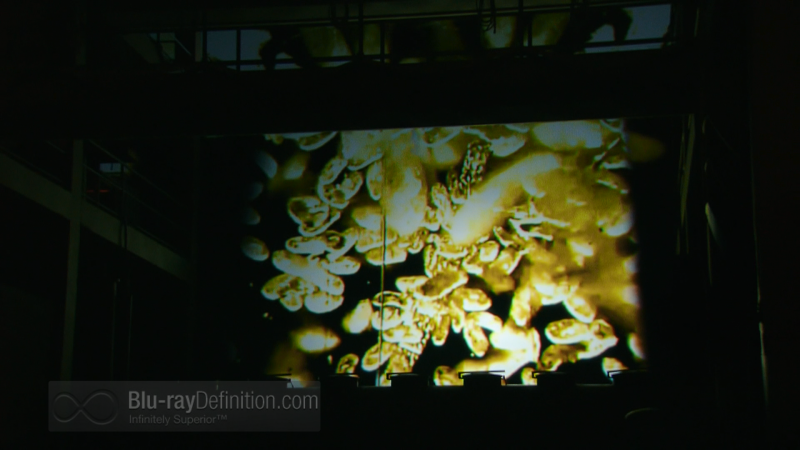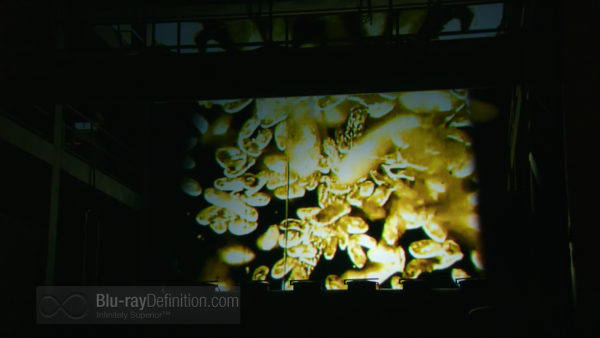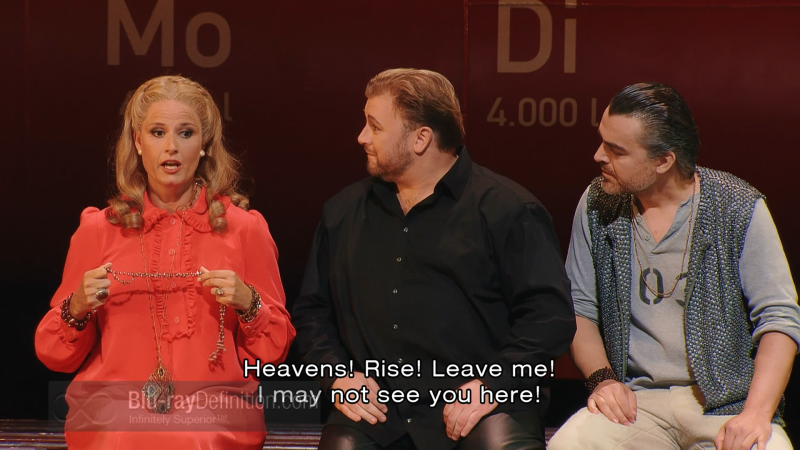 [amazon-product region="uk" tracking_id="bluraydefinit-21″]B00YASQX3G[/amazon-product]
[amazon-product region="ca" tracking_id="bluraydefinit-20″]B00YASQX3G[/amazon-product]
[amazon-product]B00YASQX3G[/amazon-product]