– –
Click thumbnails for high-resolution 1920X1080p screen captures
(The below TheaterByte screen captures were taken directly from the Blu-ray Discs and losslessly compressed in the PNG format. There should be no loss of picture quality with this format. All screen captures should be regarded only as an approximation of the full capabilities of the Blu-ray format.)

The Film
[Rating:4/5]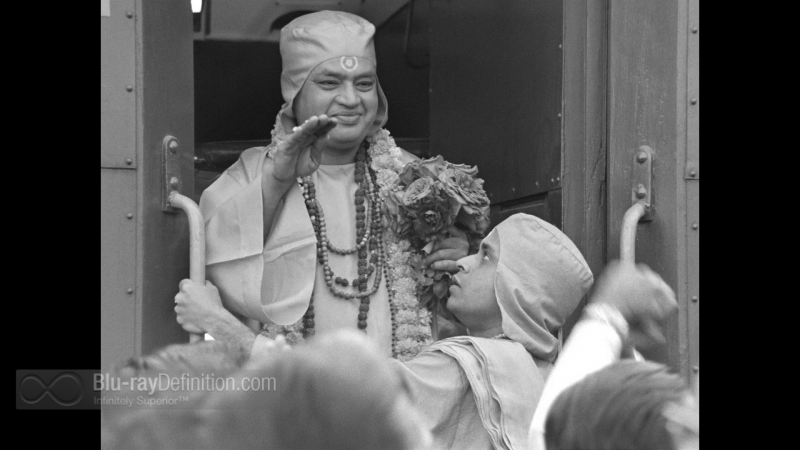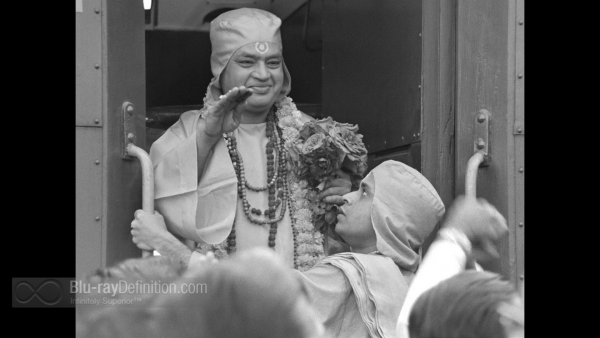 This 1965 offering from Indian filmmaker Satyajit Ray clocks in at barely over an hour and is one of the slightest of the auteur's canon. A witty romantic comedy full of quick dialogue and smart insight, the story follows the fantastical tales surrounding an Indian holy man who claims to have lived for centuries, meeting Plato, Jesus, and Buddha. Wrapped up in his followers is Gurupada (Prasad Mukherjee), an older widower depressed from losing his wife and looking for something to fill the void. When Gurupada's youngest daughter Buchki (Gitali Roy) and the young man who is hopelessly in love with her, Satiya (Satindra Bhattacharya), become enraptured by the teachings of the holy man as well, Gurupada finally begins to see that the holy man he has put so much faith in may be nothing more than a charlatan.
Defined by an unusual lightness of touch from director Ray, the lighthearted Mahapurush is nevertheless a cleverly crafted and subversive indictment of post-war India, even as it takes on the guise of a brief and charmingly absurd love story and comedy of manners. No other director could take on Indian society better than Satyajit Ray, as is evidenced by his deft handling of the material here. One wonderfully comedic moment comes in a gathering of men when Ray throws up the complex graphic of connections explaining how we have arrived at
Satiya being hopelessly in love with the single Buchki, who is now about to become a priestess. It sets the tone for the entire film to come.
Video Quality
[Rating:3.5/5]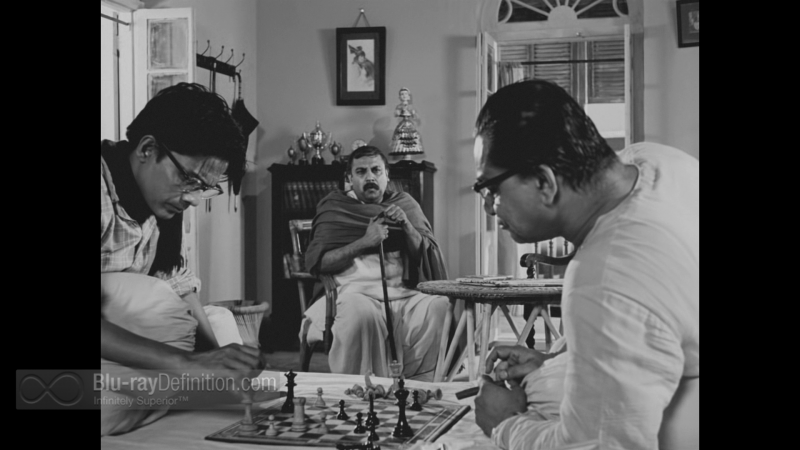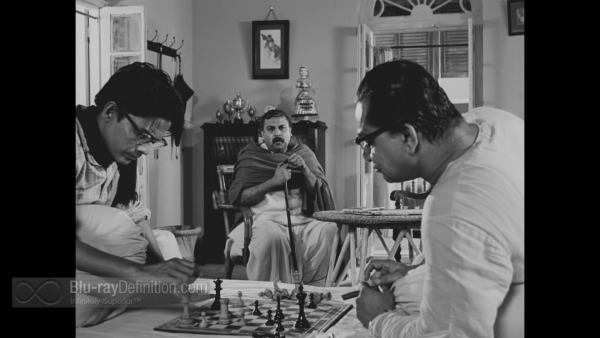 The image for Mahapurush looks just as scrubbed clean of grain as the two companion Satyajit Ray Blu-ray releases that accompany it. While the exceptional clarity and lack of source damage may appeal to some, the diffuse grain structure and waxy appearance of skin and clothing textures offers up something that is far too smooth, and far too artificially modern in appearance for a 35mm film from the 1960s. There are also issues with some midrange shots drifting into a soft focus and losing that sense of clarity.
Audio Quality
[Rating:3.5/5]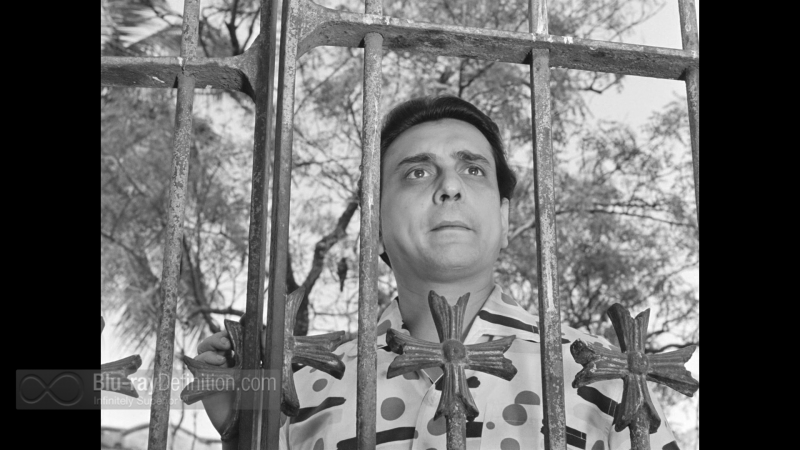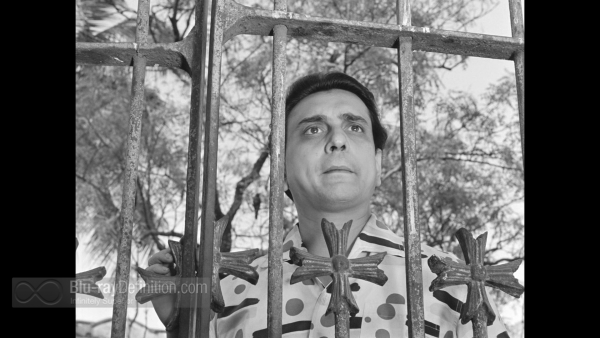 The Bilingual English/Bengali monaural soundtrack is provided in LPCM 2.0 (48kHz/24-bit). This probably sounds the best of the recent Blu-ray offerings from Artificial Eye it is offered alongside. The dialogue is a bit thin, but there is no crackle or excessive hiss.
Supplemental Materials
[Rating:0/5]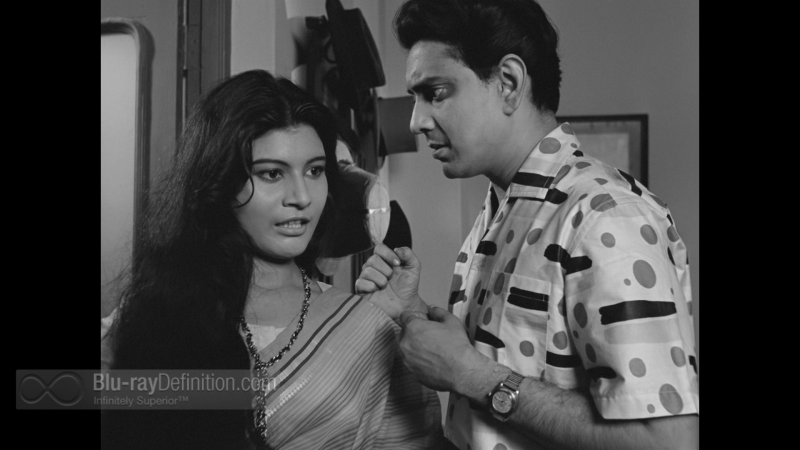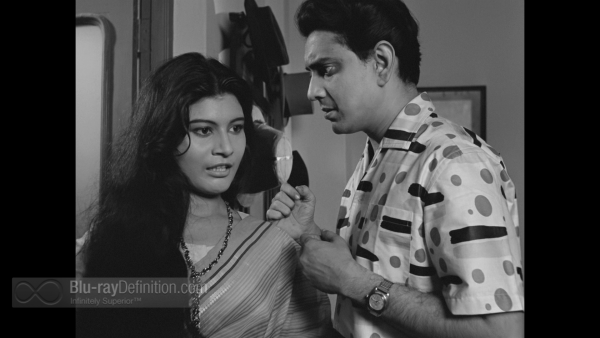 Nothing here, move along.
The Definitive Word
Overall:
[Rating:3.5/5]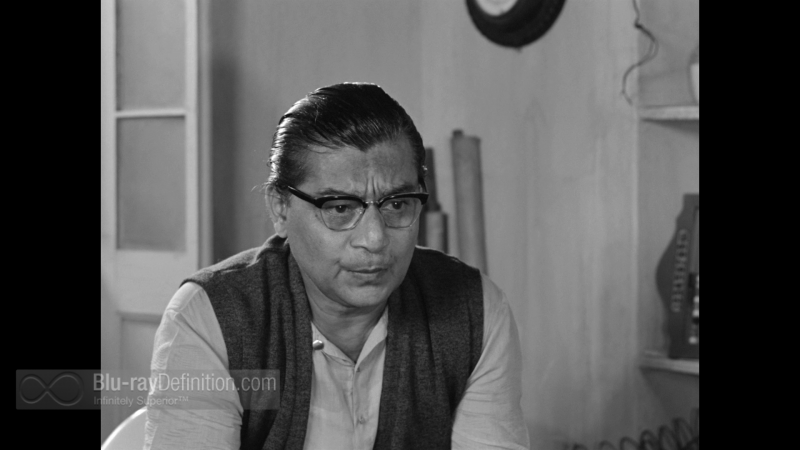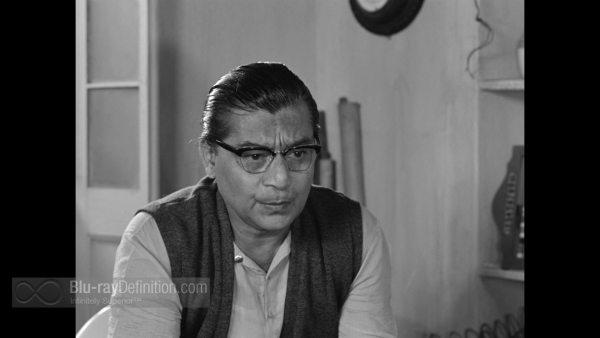 Mahapurush is often shown alongside Ray's other short feature, the romantic comedy Kapurush.The latter is not as successful in capturing the breezy, witty feel of Mahapurush, but together, they make up a little over two hour of really strong comedic cinema from master filmmaker. Get this Blu-ray, even if the video transfer doesn't quite look authentic.
Additional Screen Captures
[amazon-product region="uk" tracking_id="bluraydefinit-21″]B00CQ4V700[/amazon-product]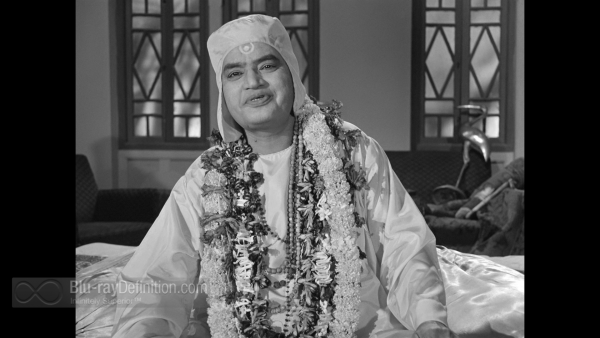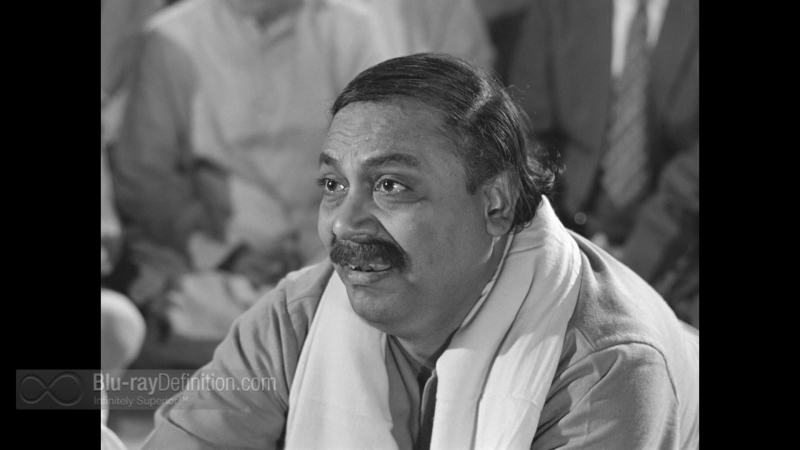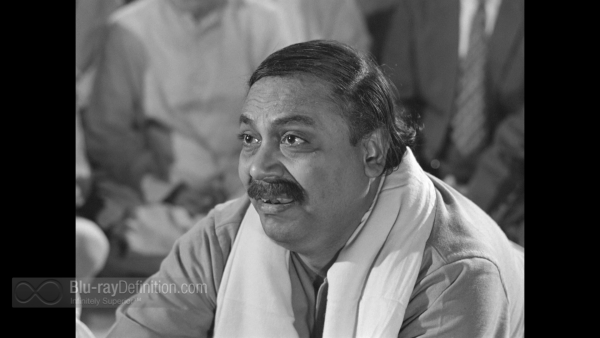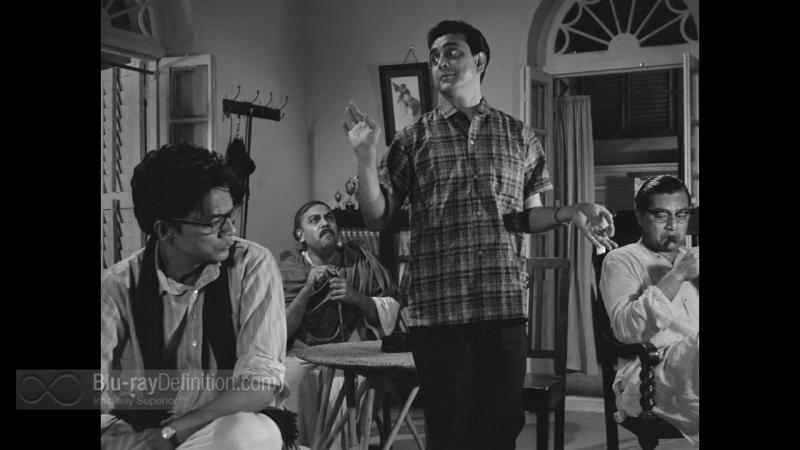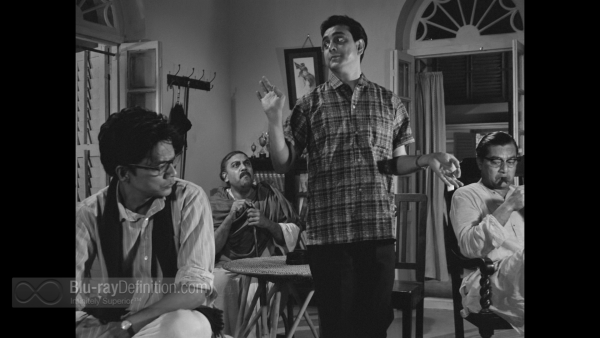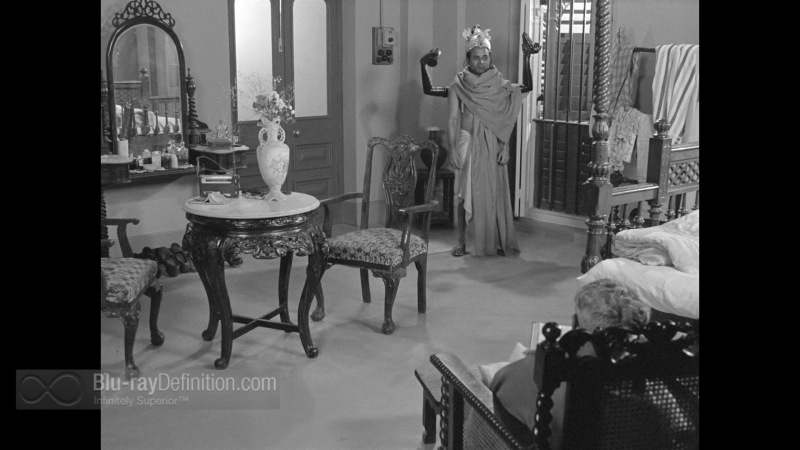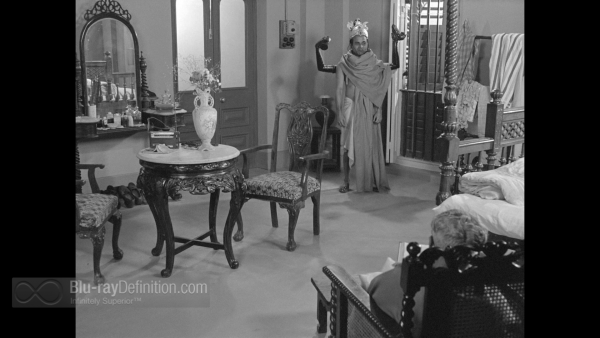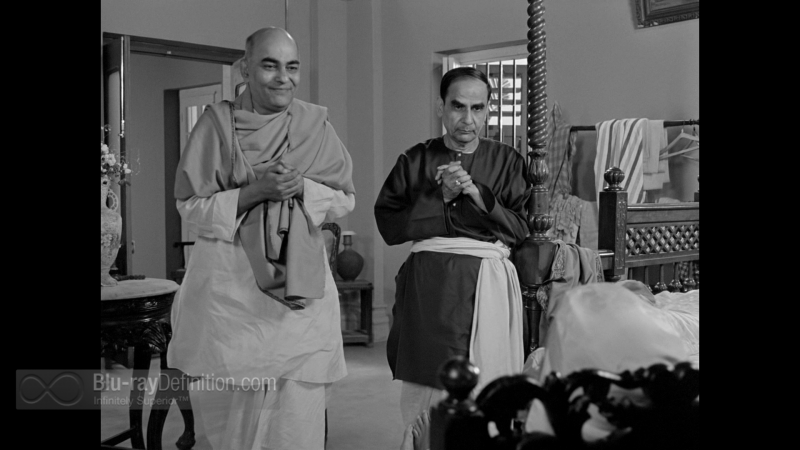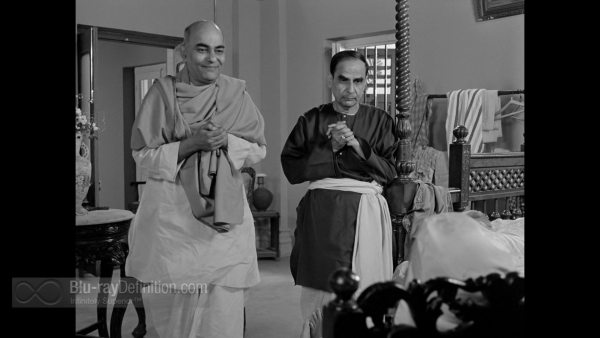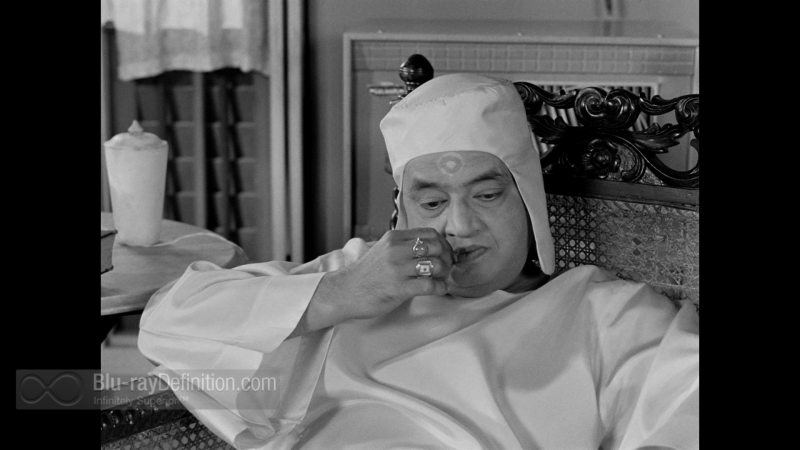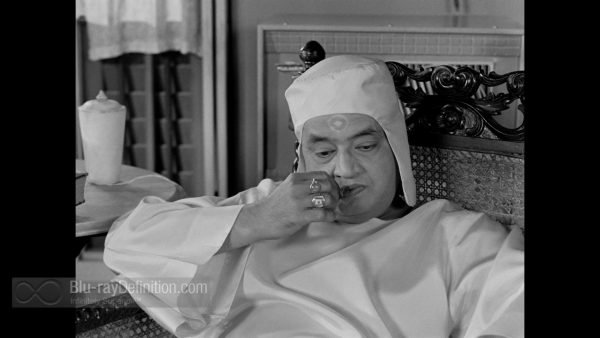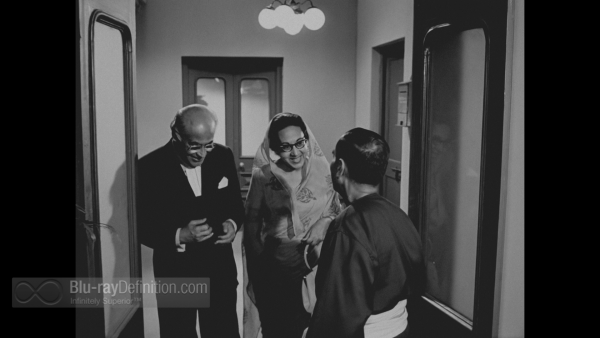 [amazon-product region="uk" tracking_id="bluraydefinit-21″]B00CQ4V700[/amazon-product]