– –

The Film
[Rating:4/5]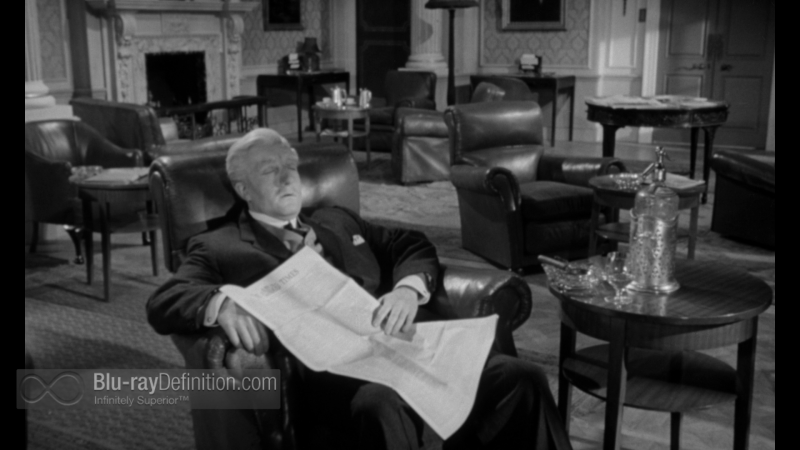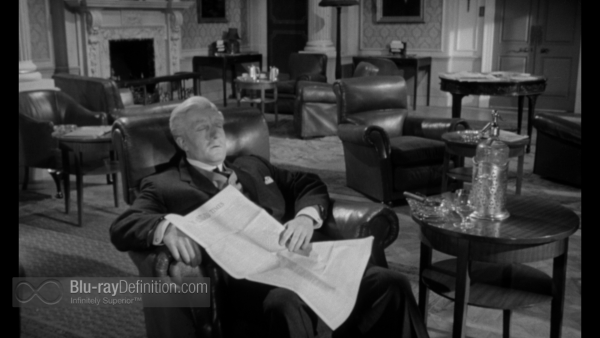 A keenly written satire of post-war British class warfare, 1959's I'm All Right Jack focuses on the naïve upper class Stanley Windrush (Ian Carmichael), who accepts a job at his uncle Bertram Tracepurcel's (Dennis Price) missile factory. Unbeknownst to Stanley, his uncle plans to use him as a catalyst to stir up a labor dispute to his own benefit. His plans are stunted, however, by the factory's socialist union shop steward, Fred Kite (Peter Sellers), who uses Stanley and the dispute to his own advantage.
Peter Sellers steals every scene, even though he is surrounded by a cast of heavy weights in support of his critically acclaimed, breakout role. Everyone here from Ian Carmichael, to Terry-Thomas to Richard Attenborough, is superbly hilarious. It is Sellers, however, that gives the most nuanced performance, cutting both a laughable and tragic figure caught up in events larger than he can control.
This social satire, though set in the middle of the last century, seems very relevant to today's audiences still, with its focus on the rift between the working classes and super-wealthy and avaricious upper class. It's an old-time clash between, in modern terms, the "1%" and the "99%", but it is presented with such wit and a manner of tongue-in-cheek bawdiness that it makes for a lot of belly laughs.
I'm All Right Jack from John and Roy Boulting and writer Frank Harvey is a rollicking social satire that won the BAFTA awards for Best British screenplay and Best British Actor (Peter Sellers). The highest grossing film at the UK box office in 1959, it was a sequel to 1956's A Private Progress.
Video Quality
[Rating:3.5/5]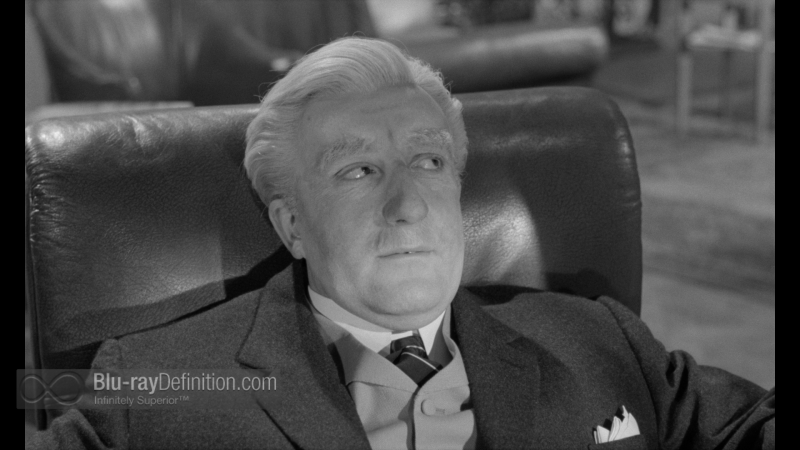 StudioCanal list I'm All Right Jack as "digitally restored", and the film certainly does look very spruced up in this 1080p AVC encodement on Blu-ray. In fact, it looks a little too clean. While a little bit of grain can be seen, skin textures look rather smooth as does clothing at times. It becomes a little difficult to distinguish textural makeup and stitching on coats, jackets, and dresses, and facial hair can sometimes look like smudges of dirt. Apart from this, the contrast is good, and there is, obviously, an absence of source damage.
Audio Quality
[Rating:3.5/5]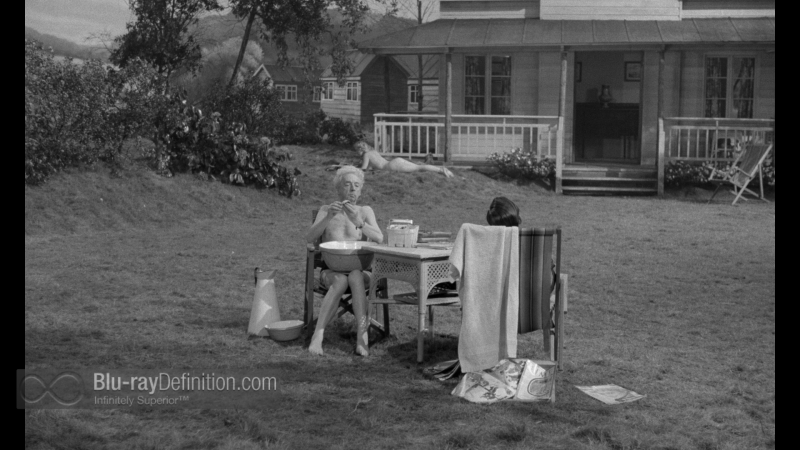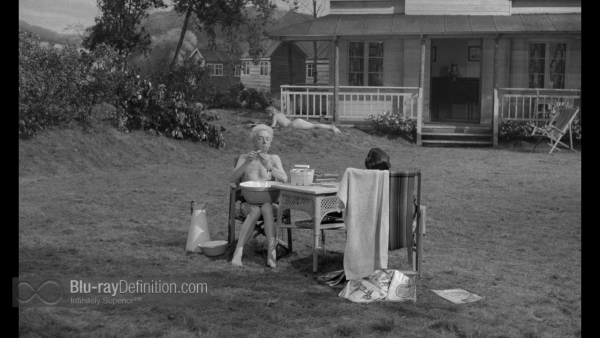 The original monaural soundtrack is presented in LPCM 2.0 (48kHz/24-bit) and while the limitations of the time period are audible, including some clipping and boxiness, the dialogue is intelligible and it is free from a lot of extraneous noise.
Supplemental Materials
[Rating:2.5/5]
Interview with Liz Fraser (1.78:1; 1080p/24; 00:09:52) (New)
The Running, Jumping & Standing Still Film (1.33:1; 1080p/24; 00:11:11)
Cinefile: Seller's Best! Extracts (1.78:1; 1080p/24; 00:13:31)
Trailer (1.66:1; 1080p/24; 00:03:07)
The Definitive Word
Overall:
[Rating:3.5/5]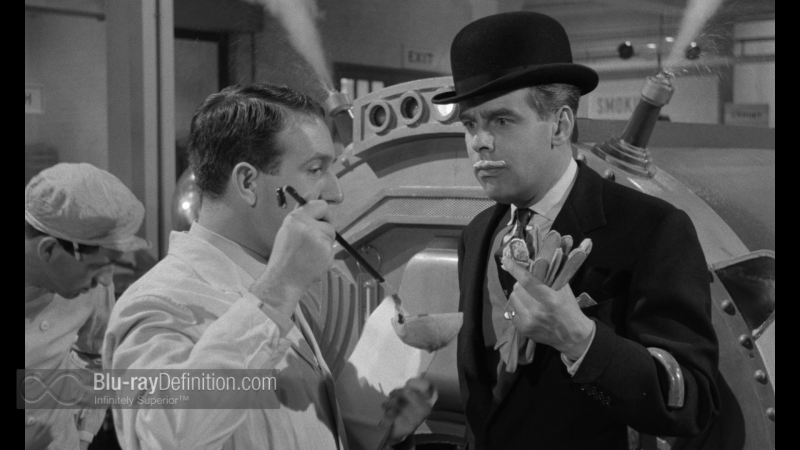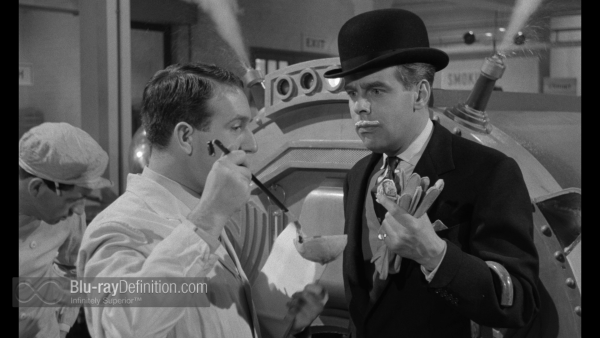 One of the great, wholly "British" thinking-man's satires, I'm All Right Jack has so many one-liners that you may miss some, but this award-winning film will yield many new surprises time and time again.
Additional Screen Captures
[amazon-product region="uk" tracking_id="bluraydefinit-21″]B00MUR3JTU[/amazon-product]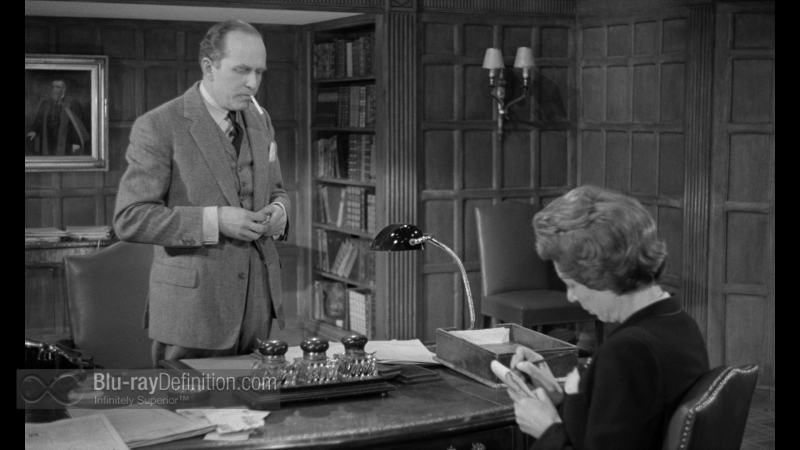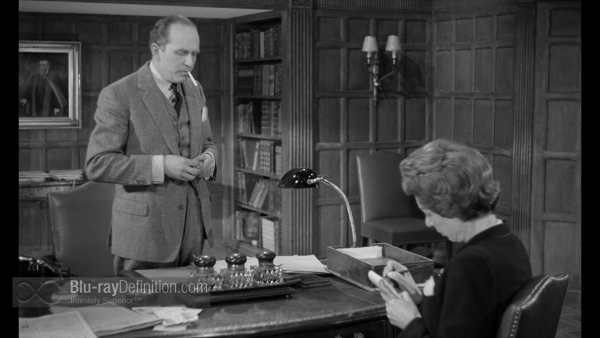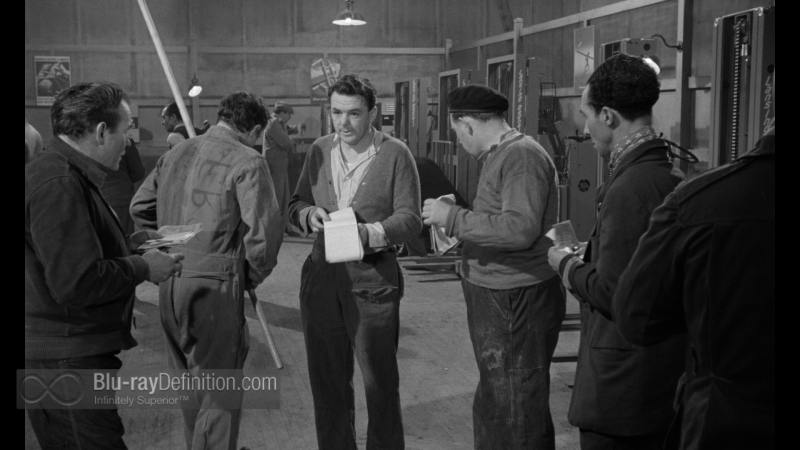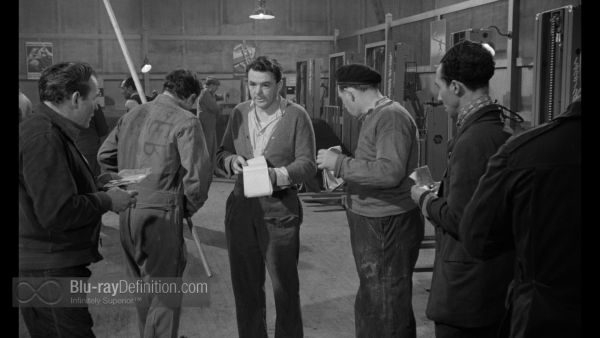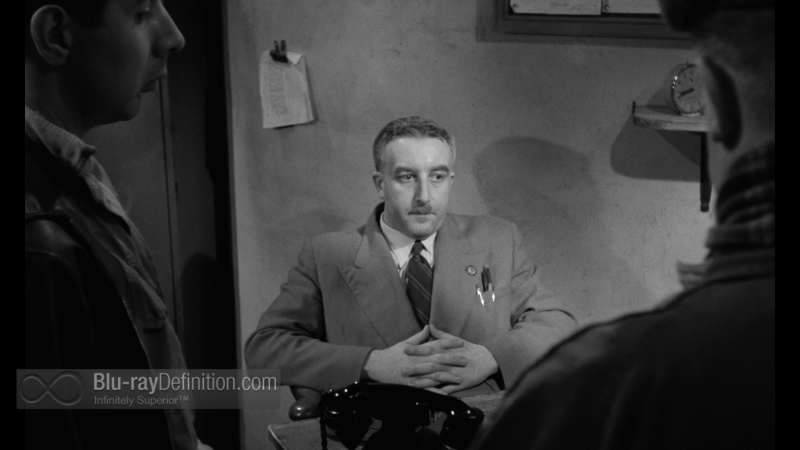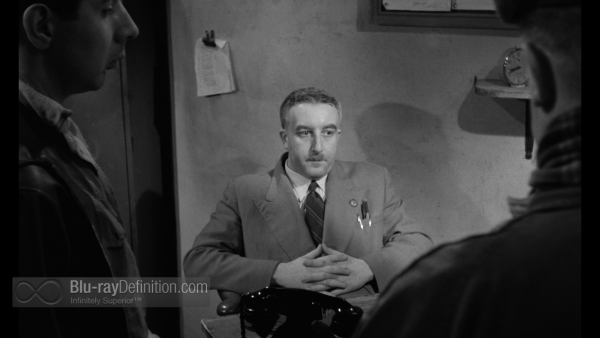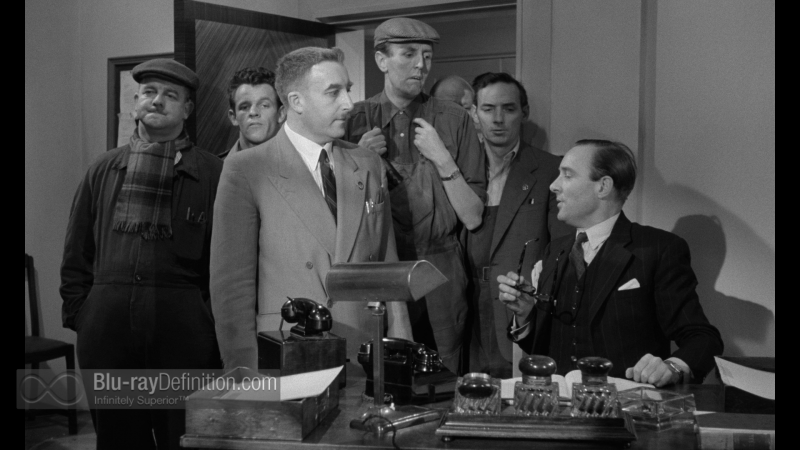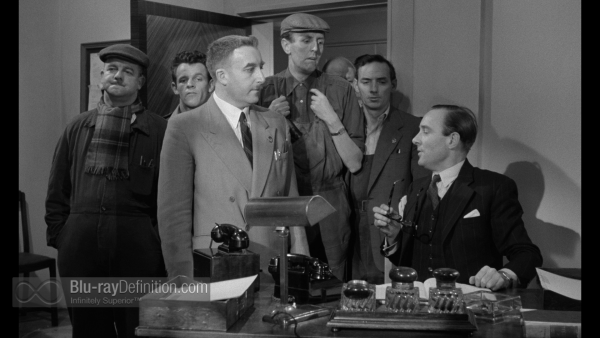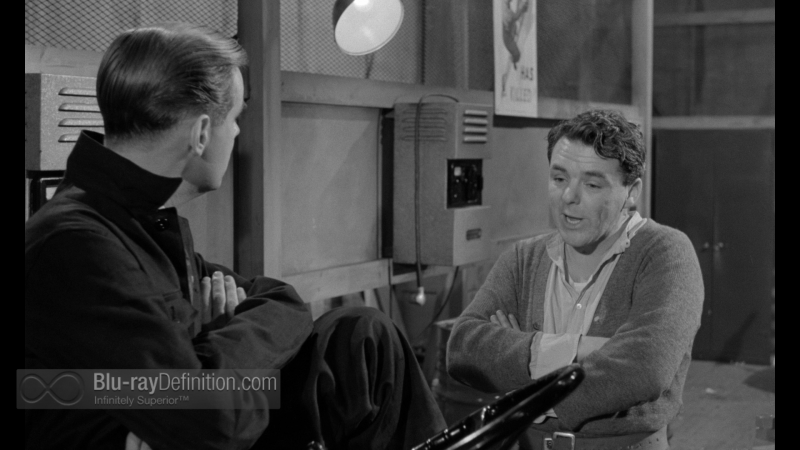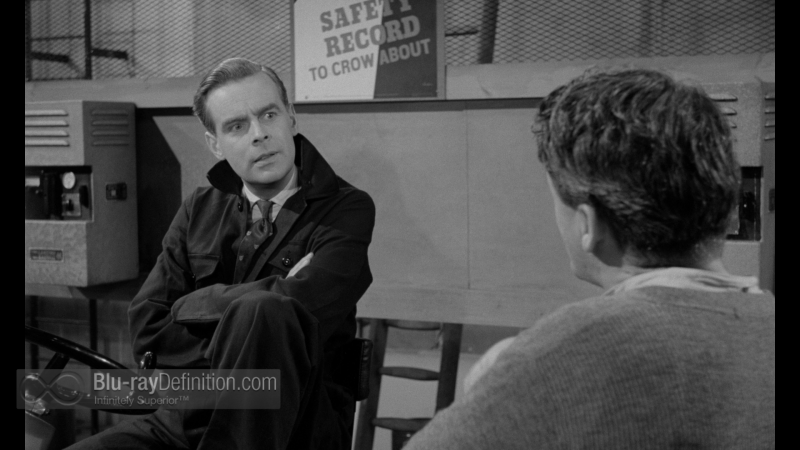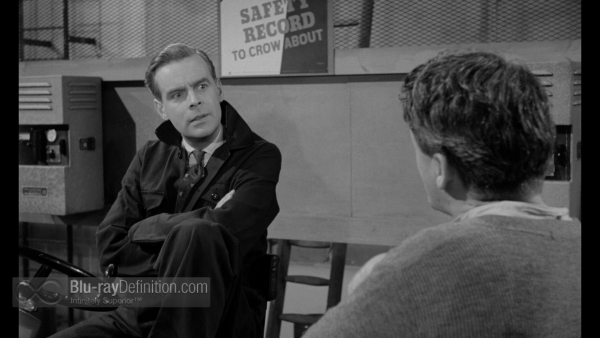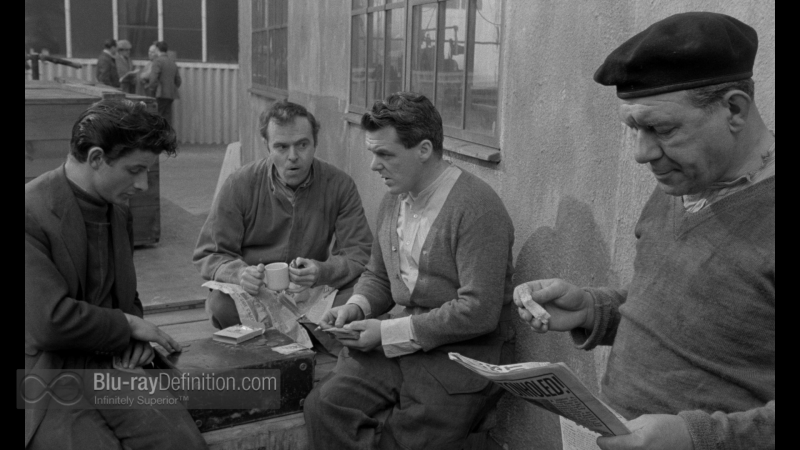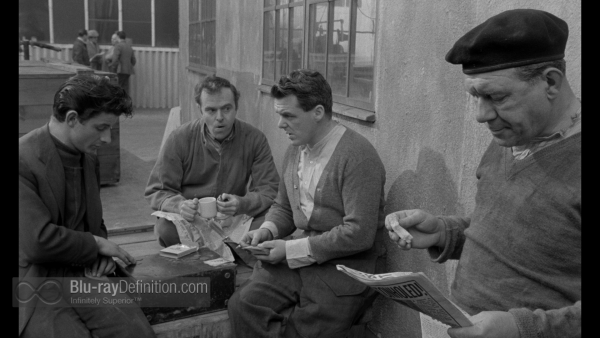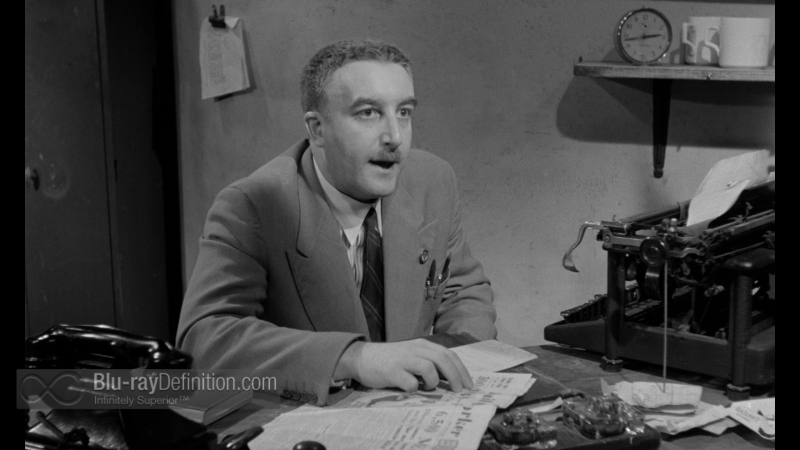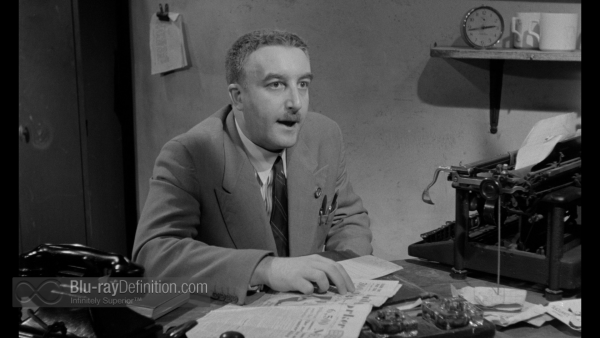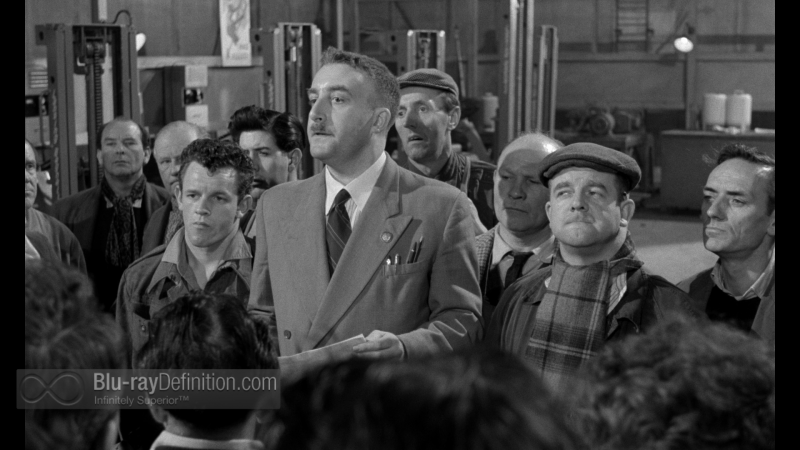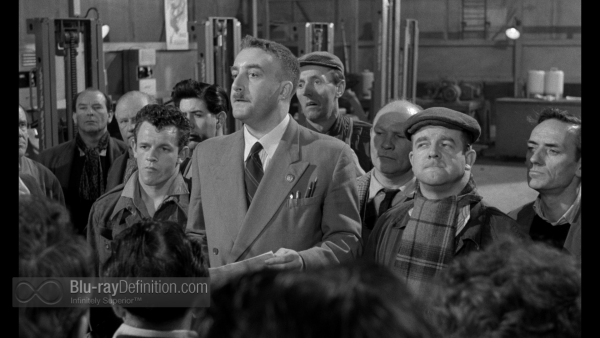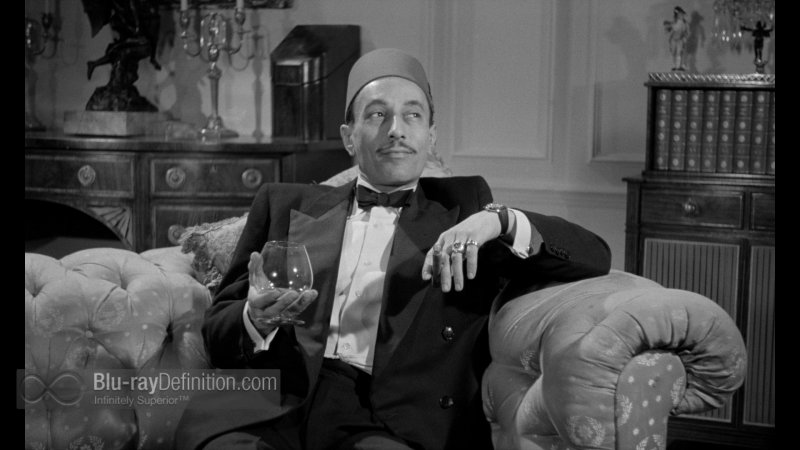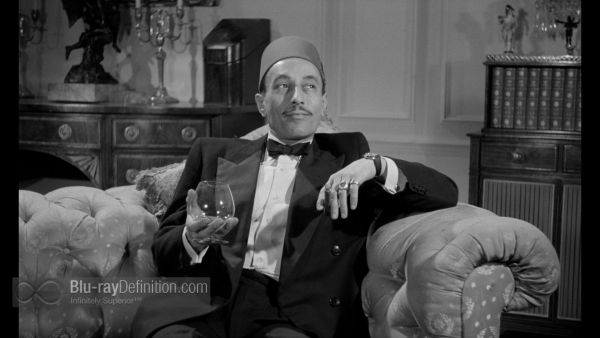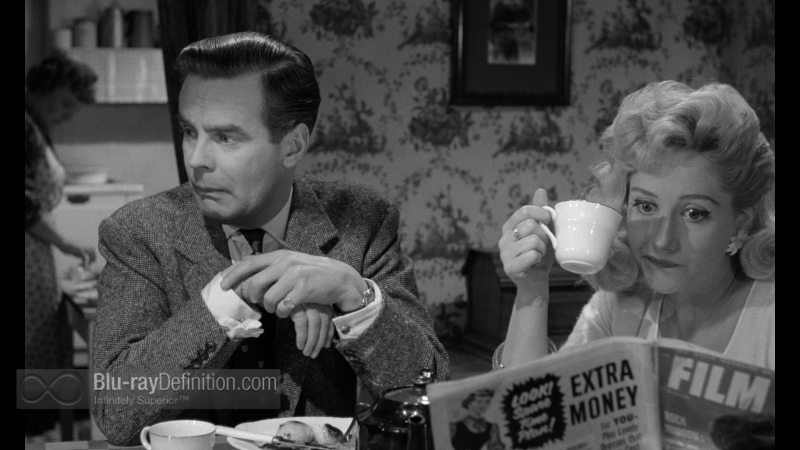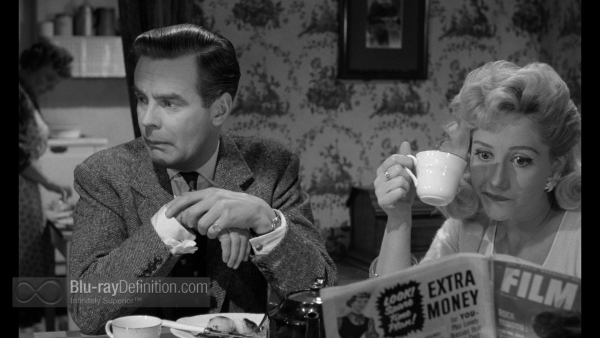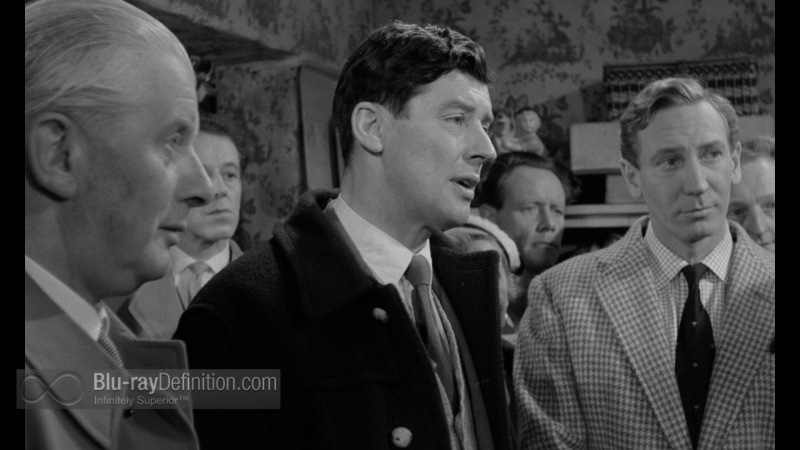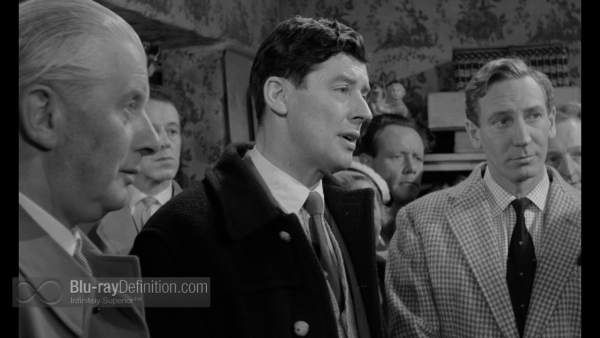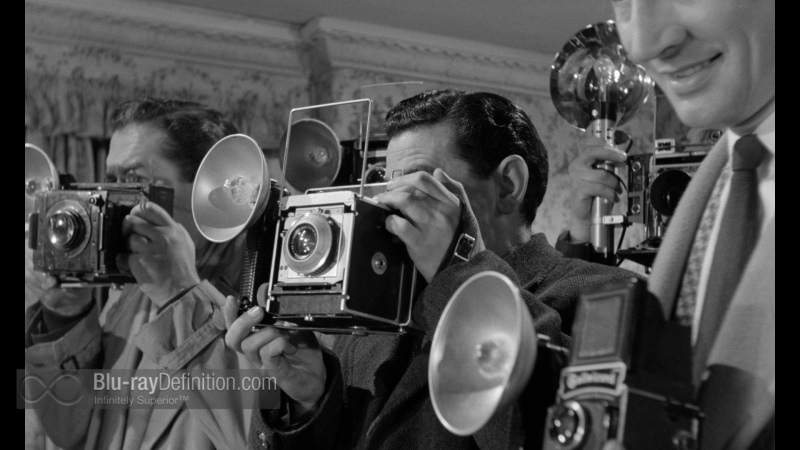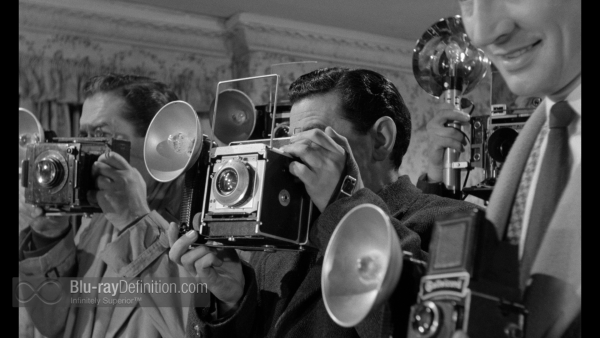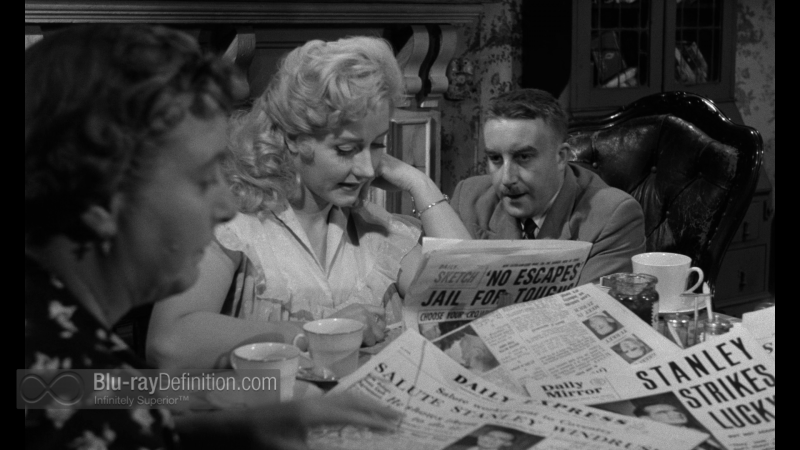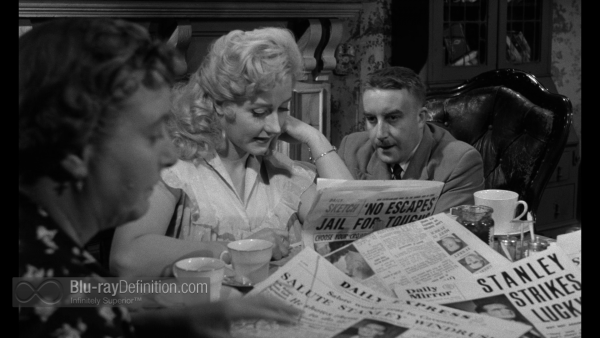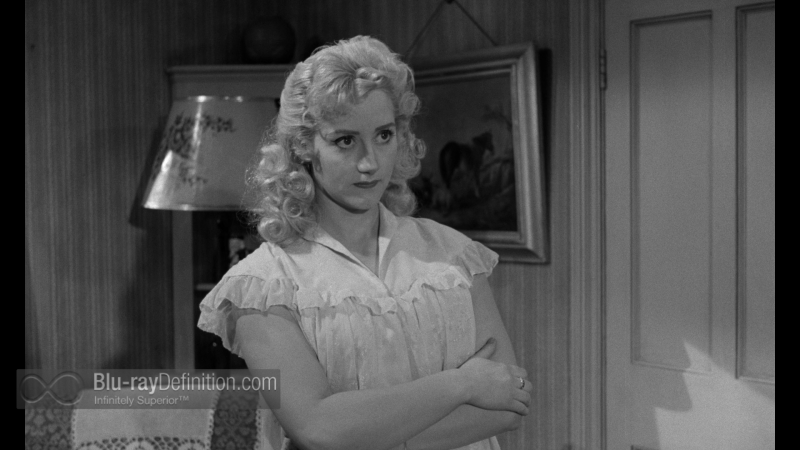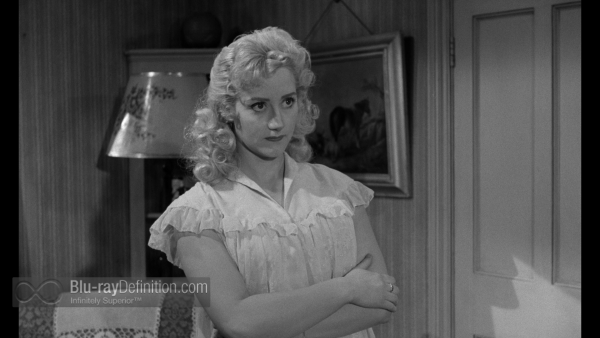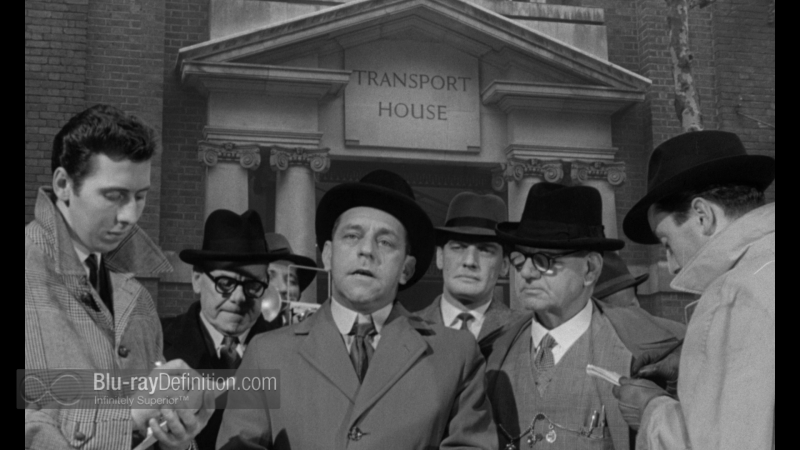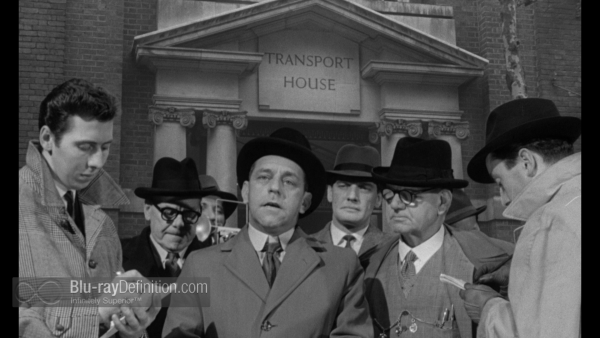 [amazon-product region="uk" tracking_id="bluraydefinit-21″]B00MUR3JTU[/amazon-product]