– –
The Series
[Rating:4.5/5]
Another season, another journey into the gritty adventures of Elmore Leonard's character, the Deputy U.S. Marshal Raylan Givens (Timothy Olyphant; Deadwood). Picking up where season 3 of Justified left off, Givens' no-good father is in prison, but still somehow ends up in the center of a 30-year-old murder mystery that Raylan and, apparently, all of Harlan County, Kentucky, are anxious to solve. That includes Boyd Crowder (Walton Goggins), who in addition to working the opposite side of the investigation to Raylan, as usual, is caught up in a struggle of his own with Harlan's elite from up the mountain, a power struggle that will get dirty, and violent pretty quickly.
Patton Oswalt (TV's The Goldbergs; The Secret Life of Walter Mitty) also joins the cast in season 4 as Constable Bob Sweeney, a somewhat inept yet well intentioned peace officer who helps out our very own Raylan Givens on some of his, let's say, less than sanctioned side projects. It offers some good comic relief, though Oswalt plays it much less goofy and a little more straight than usual, closer to his work on The United States of Tara.
Adding to the power of this fine season is the conflict faced by Ava Crowder (Joelle Carter), the love of Boyd's life, over what to do about Ellen May (Abby Miller). She has a tough decision to make about whether to make the call on having her killed, or keeping her alive even though she knows things that can ruin her and Boyd. A new stranger in town, an Afghanistan War veteran and friend of Boyd's may be the answer, but his own troubles could complicate matters even more.
Season four continues the sharp, almost savant-like dialogue of the writing staff for Justified, filled with wry humor, literary turns of phrase, and just the right amount of venom, the series continues to impress and may be just the right thing to fill the void for everyone that has been missing Breaking Bad.
Video Quality
[Rating:4.5/5]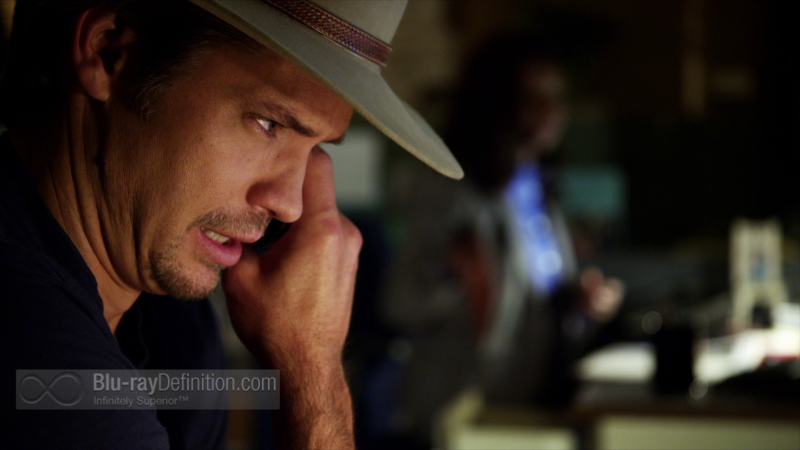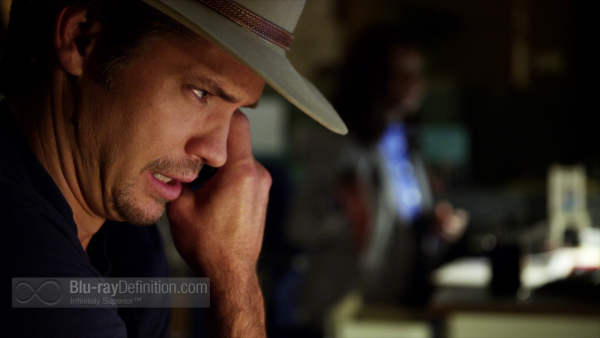 Originally shot in high definition with the Red Epic cinematographic high definition camera using Cooke 5/i and Angenieux Optimo lenses, Justified: Season 4 gets a crisply detailed AVC/MPEG-4 encodement on Blu-ray with rich midtones, nuanced shadow details, and a clean image free from anomalies. It's a big step up from broadcasts in every way and looks leaps and bounds better than the episodes still saved on my DVR recorded from my FIOS service.
Audio Quality
[Rating:4.5/5]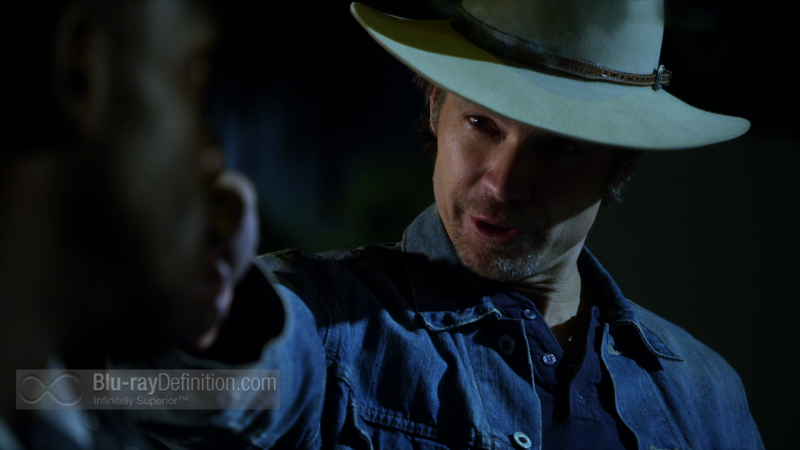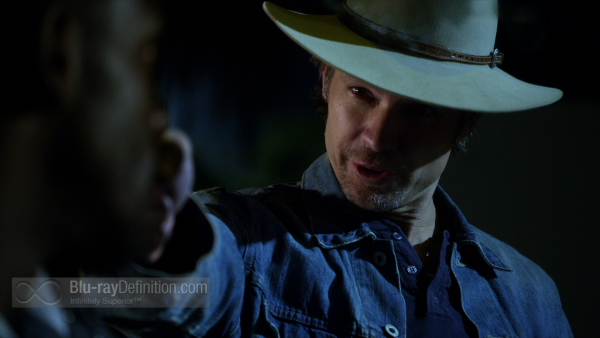 An English DTS-HD Master Audio 5.1 (48kHz/16-bit) track is the sole offering. It gets aggressive during the gunfights and fisticuffs – which happens plenty enough in this series – and also provides clean dialogue and quiet atmospherics when needed. The opening country/hip hop theme song has a lot of punch in the low end as well.
Supplemental Materials
[Rating:4/5]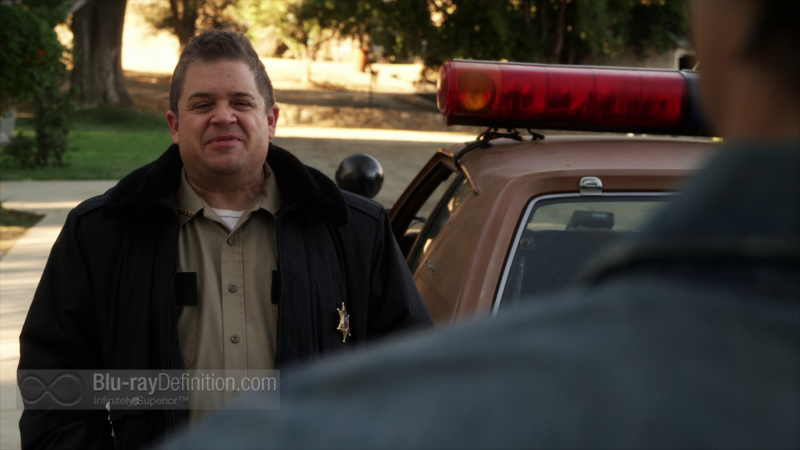 The supplements on this release will hit the spot, especially the commentaries and the Anatomy of a Scene Blu-ray Exclusive.
The Supplements:
Digital HD UltraViolet
10 Commentaries
Select Episode Deleted Scenes (1.78:1; 1080p/24)
Optional Episode Recaps
Disc 1:
Blu-ray Exclusive: Becoming Boyd (1.78:1; 1080p/24; 00:09:41)
Deadly Serious: Constable Bob (1.78:1; 1080p/24; 00:07:03)
Disc 2:
The Veterans' Experience (1.78:1; 1080p/24; 00:07:08)
Outtakes (1.78:1; 1080p/24; 00:02:54)
Disc 3:
Anatomy of an Episode (1.78:1; 1080p/24; 00:40:49)
Blu-ray Exclusive: Script to Screen: The Finale (1.78:1; 1080p/24; 00:14:23)
The Definitive Word
Overall:
[Rating:4.5/5]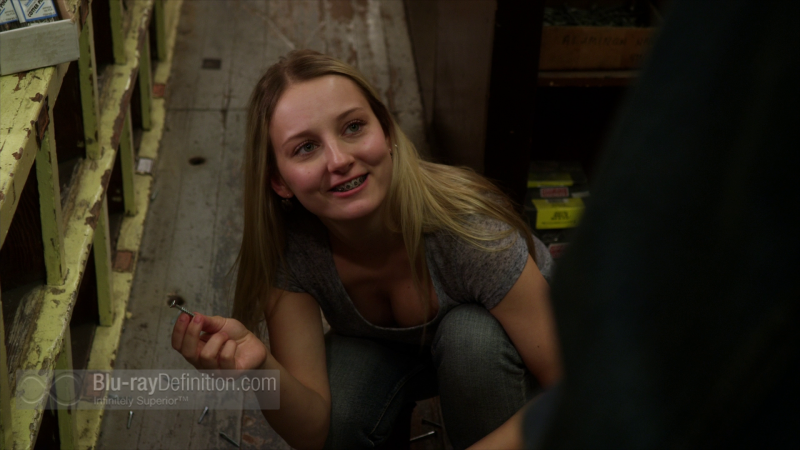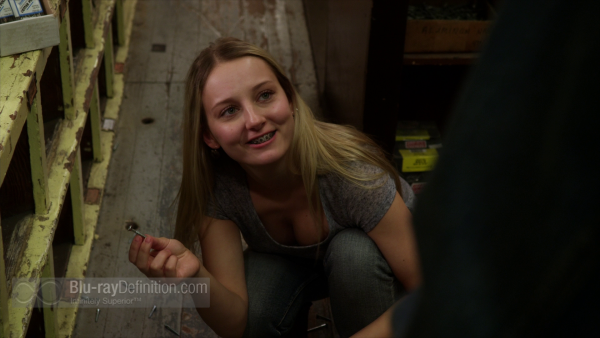 Another clever season of mysteries, charismatic antiheroes, and gritty crime, season 4 of Justified carries the series forward with an addictive fervor. This one is perfect for binge viewing, and the wonderful Blu-ray transfer will oblige nicely.
Additional Screen Captures
[amazon-product]B00B5J5YJM[/amazon-product]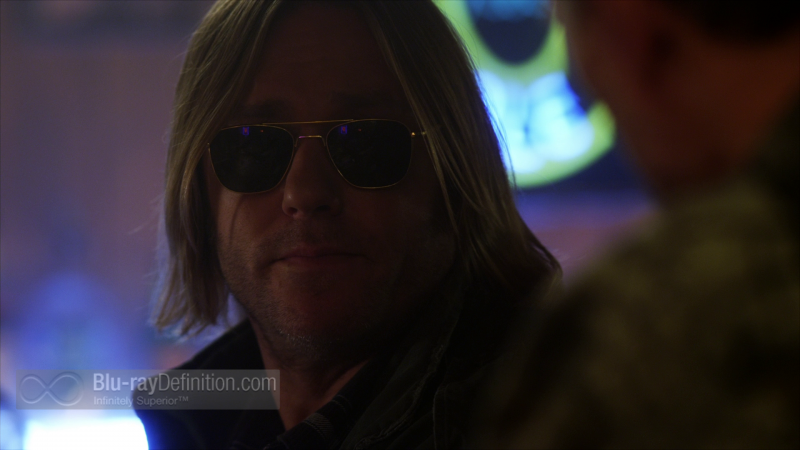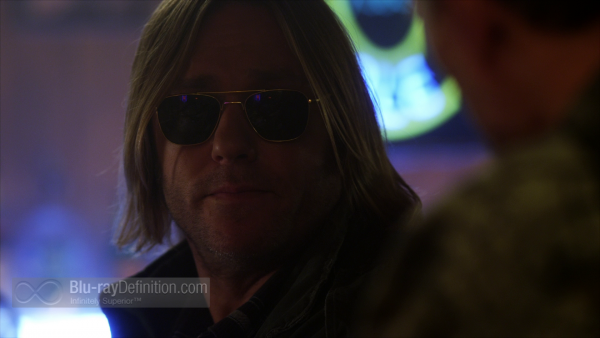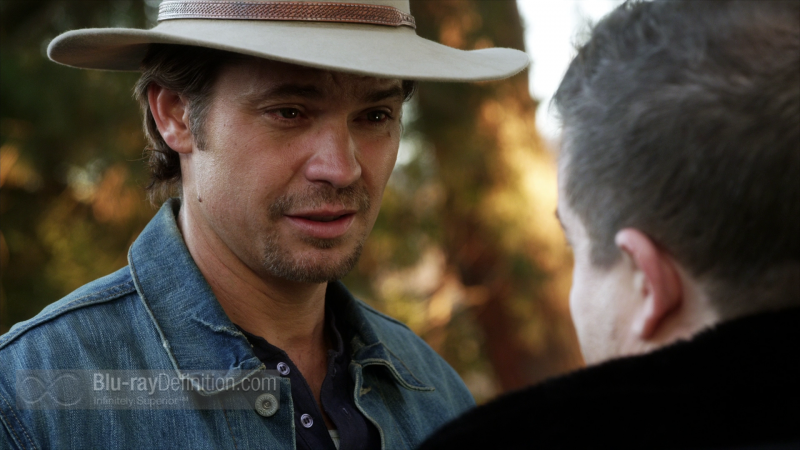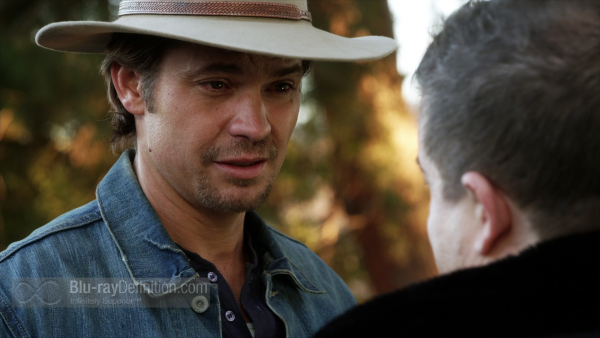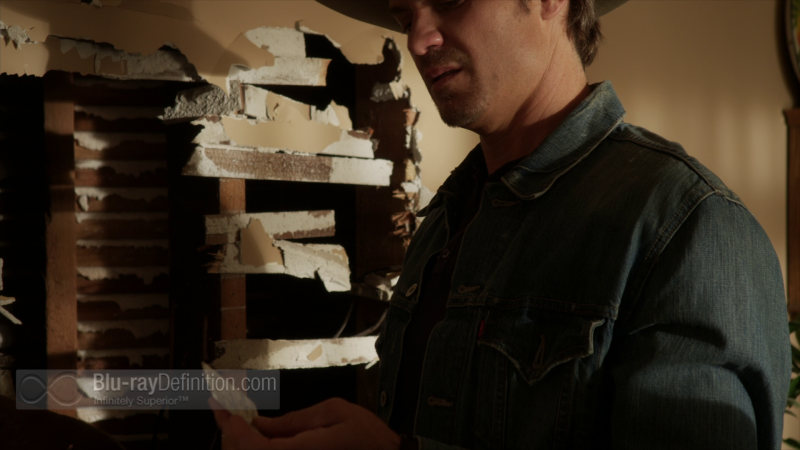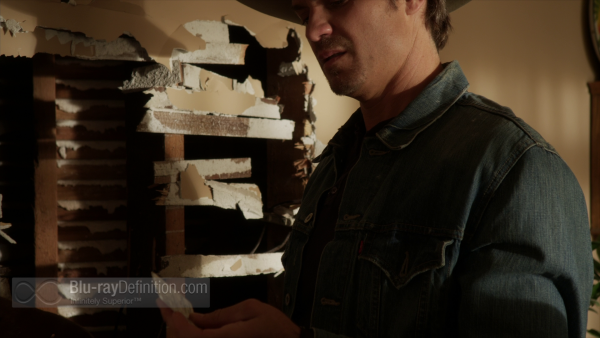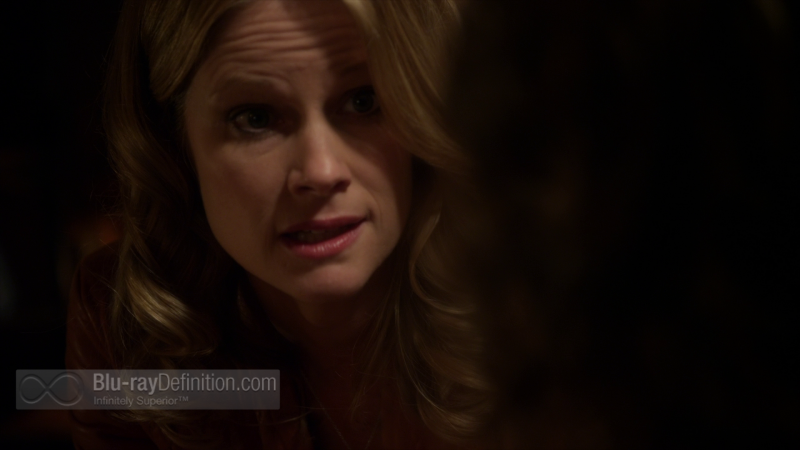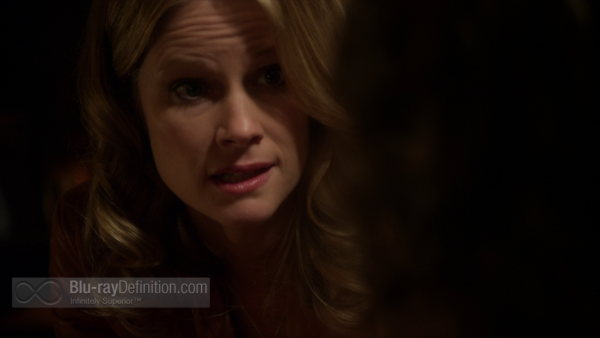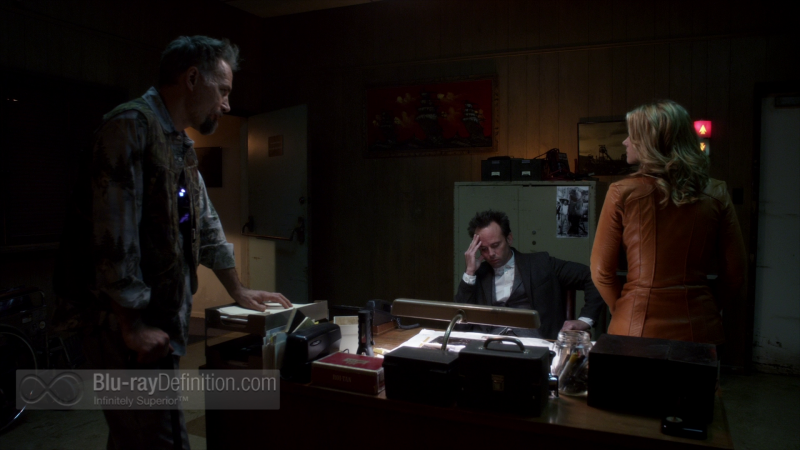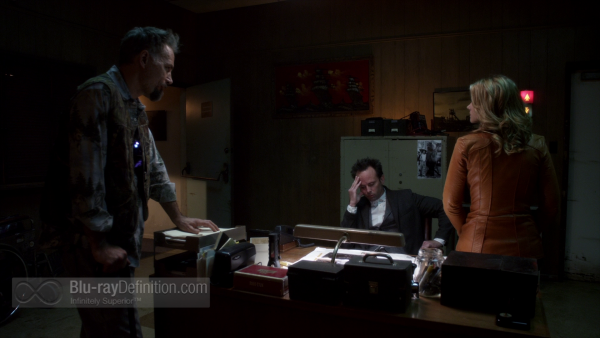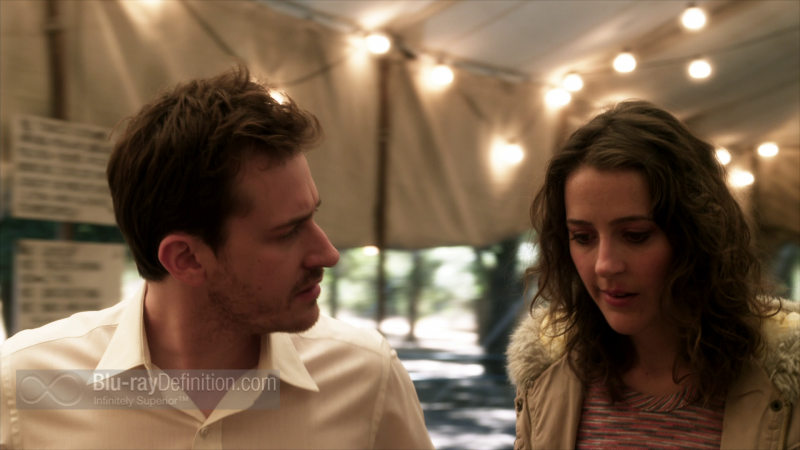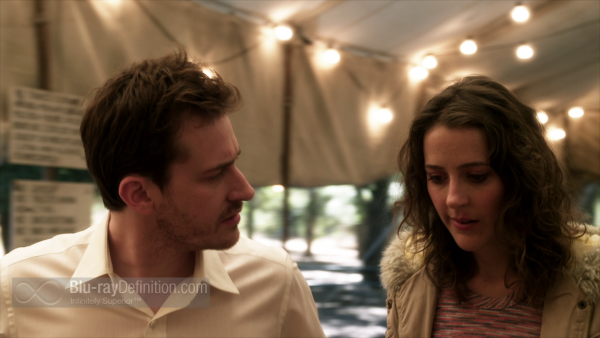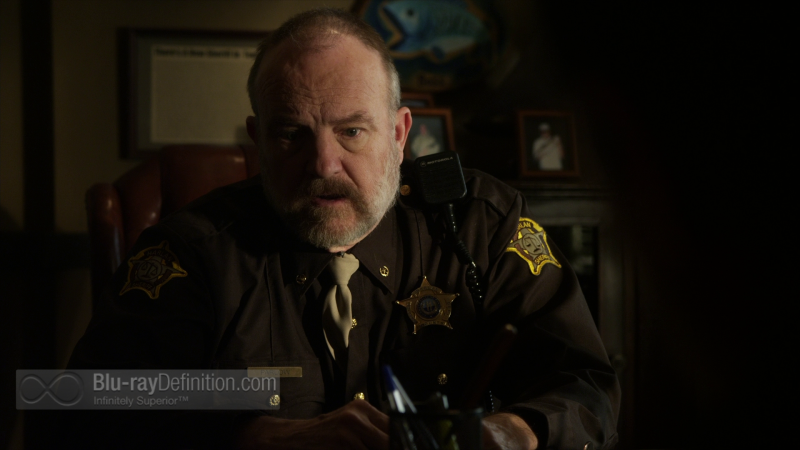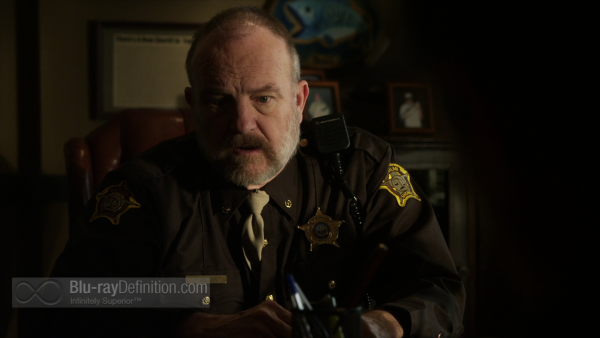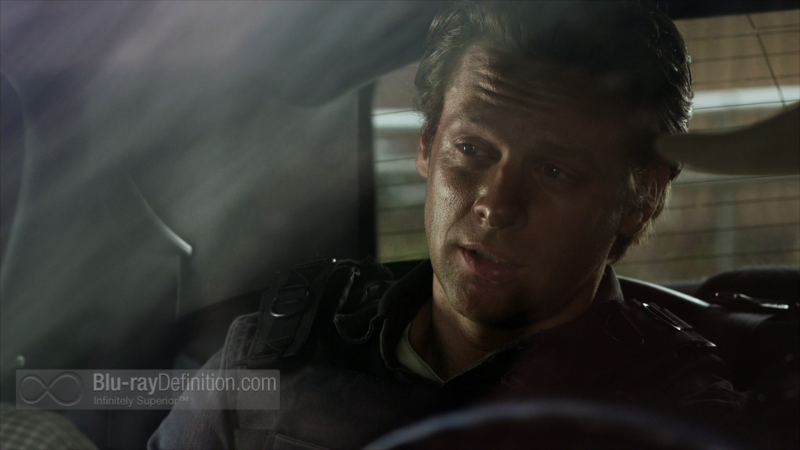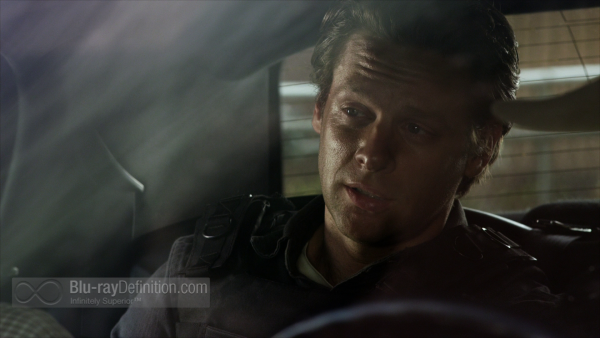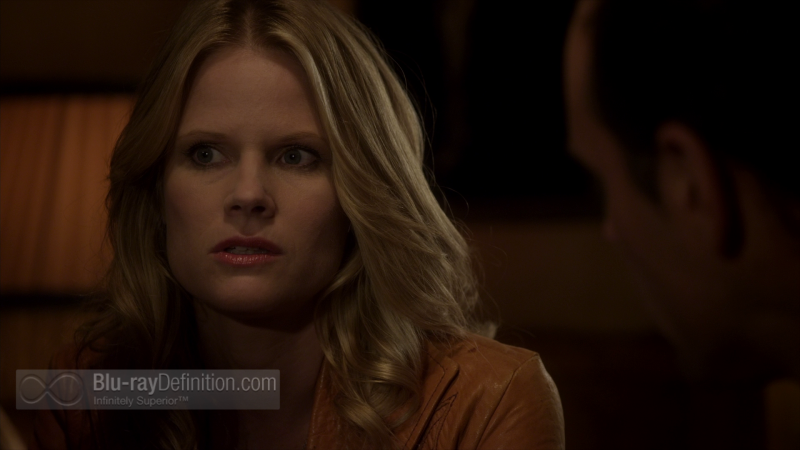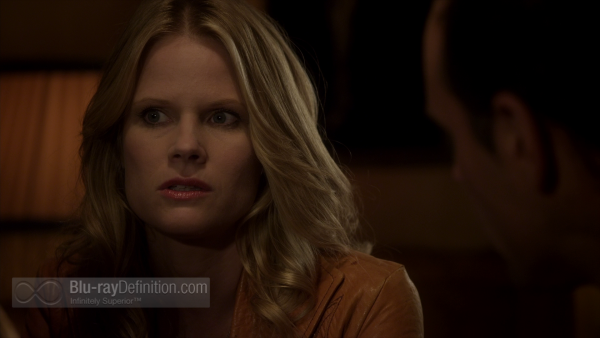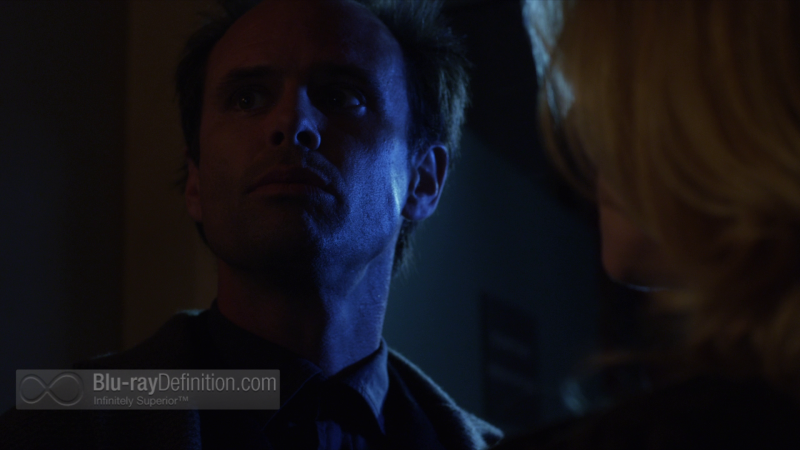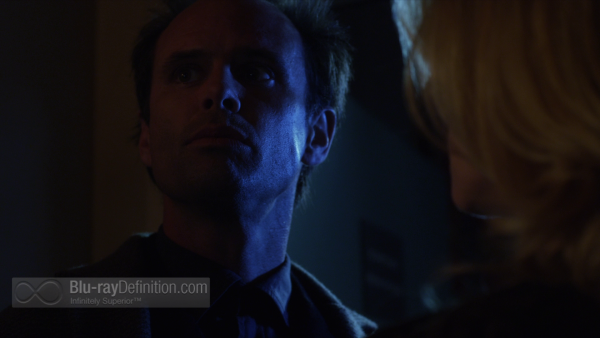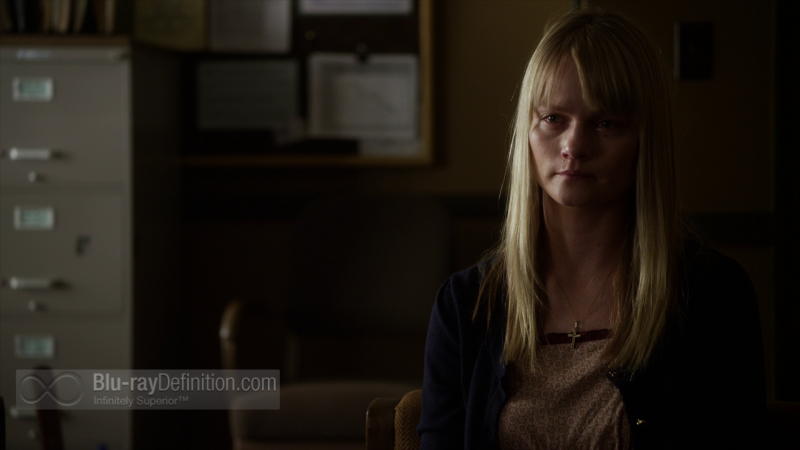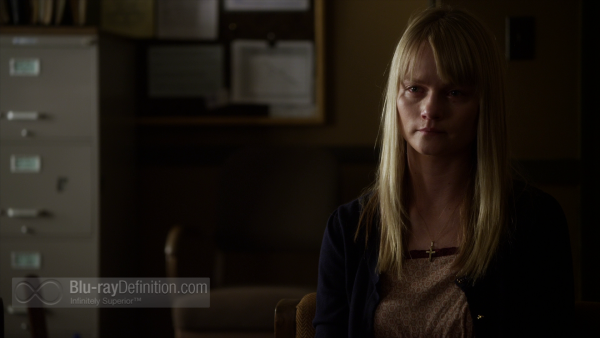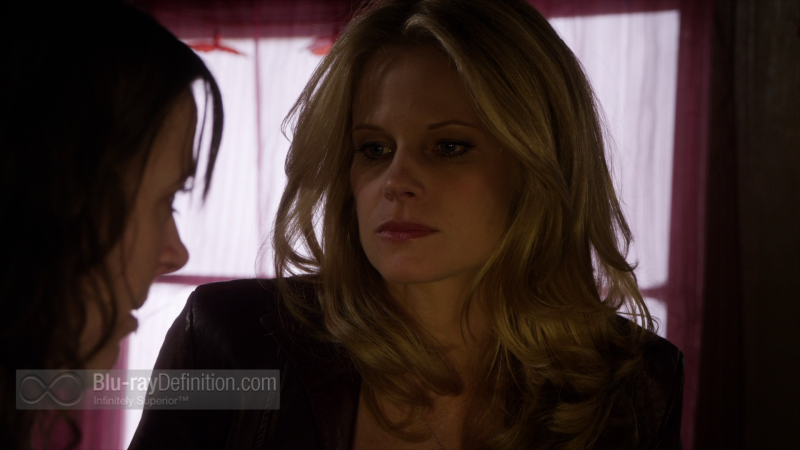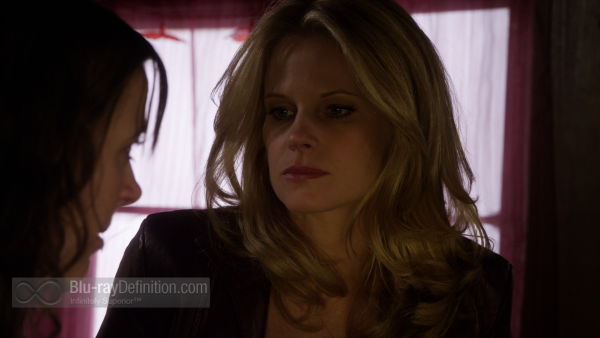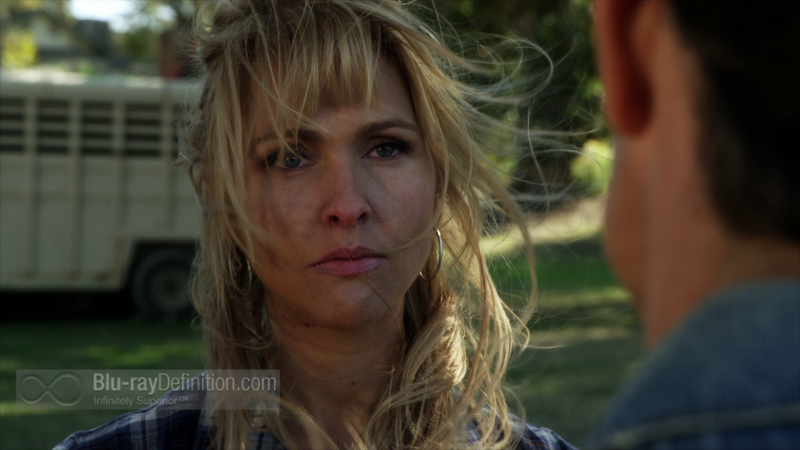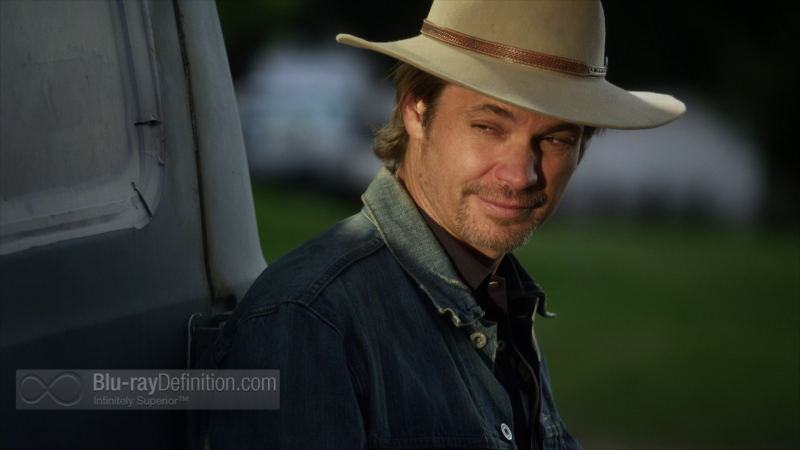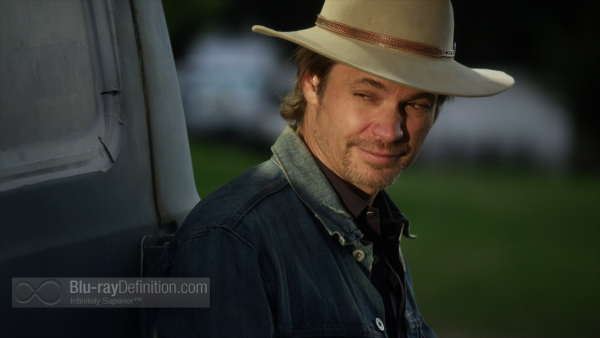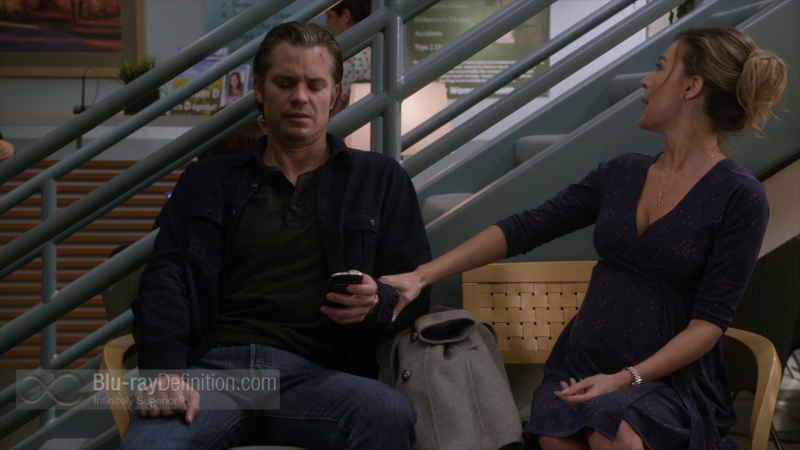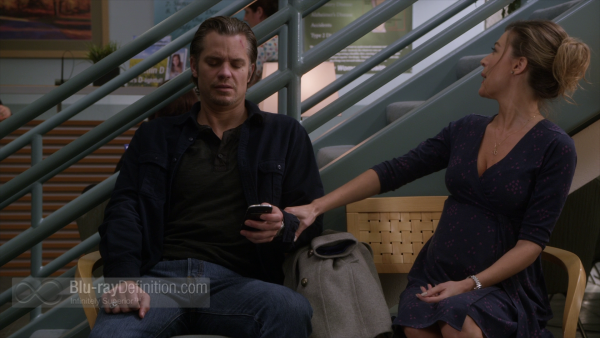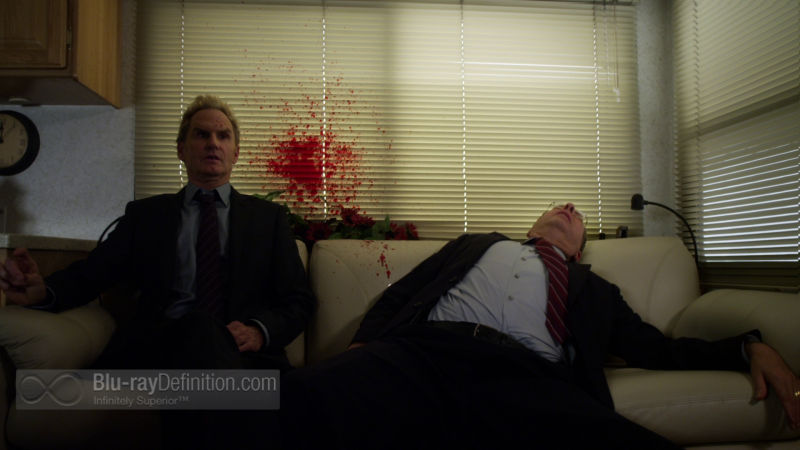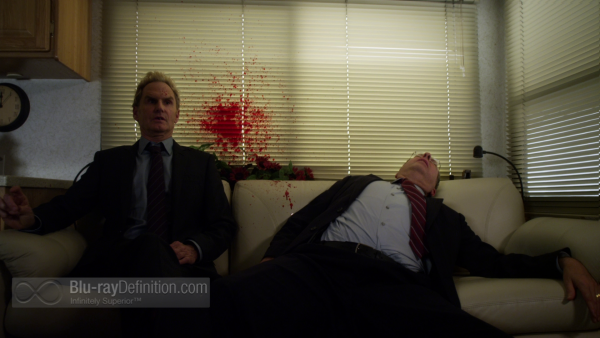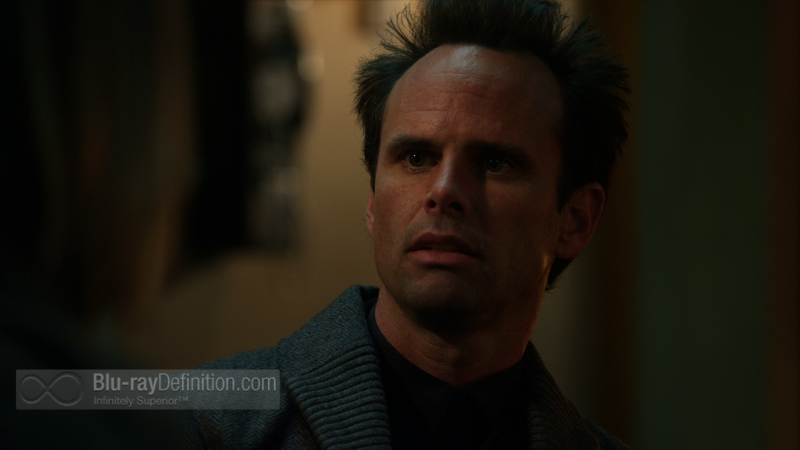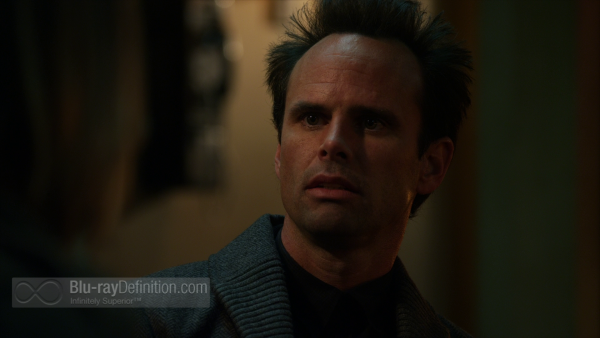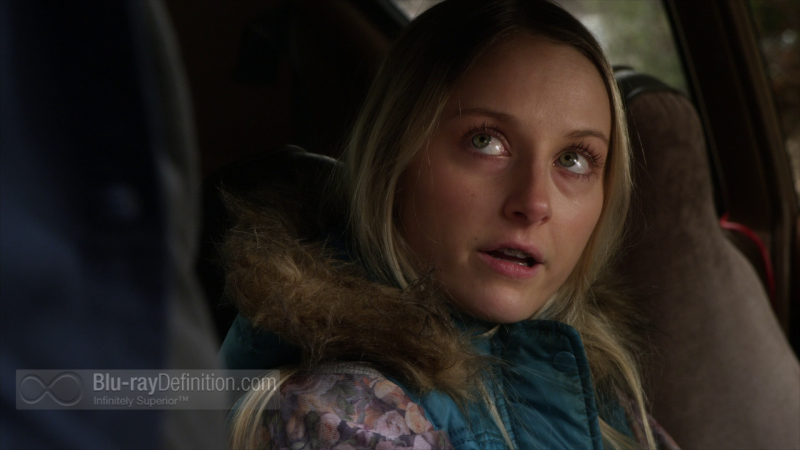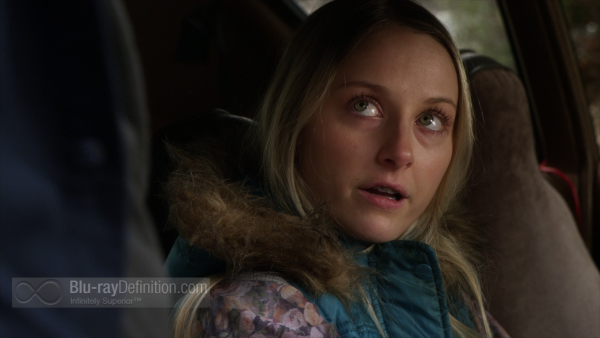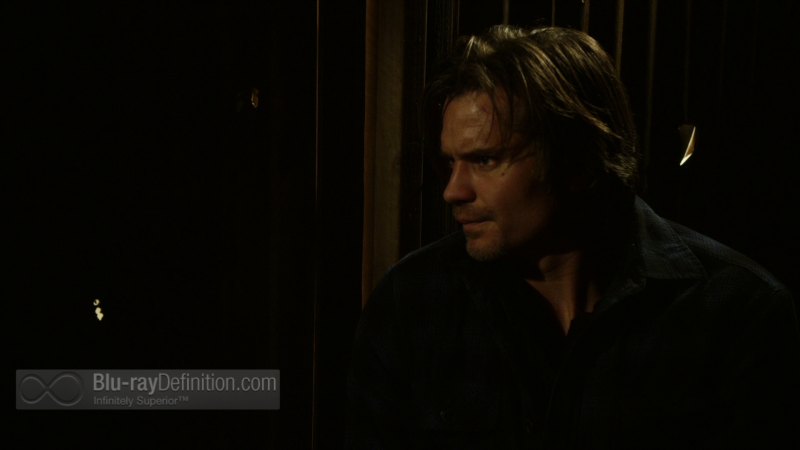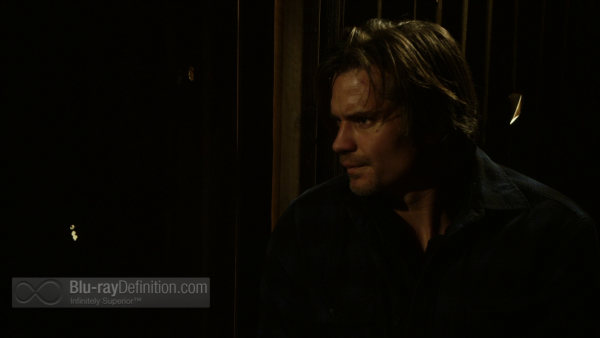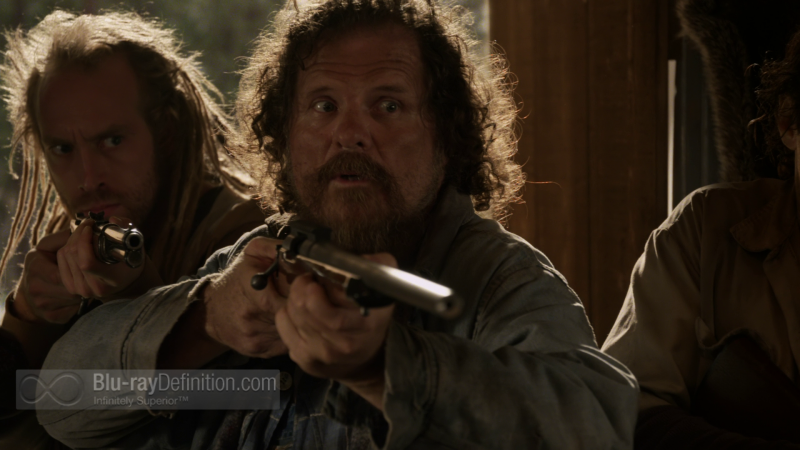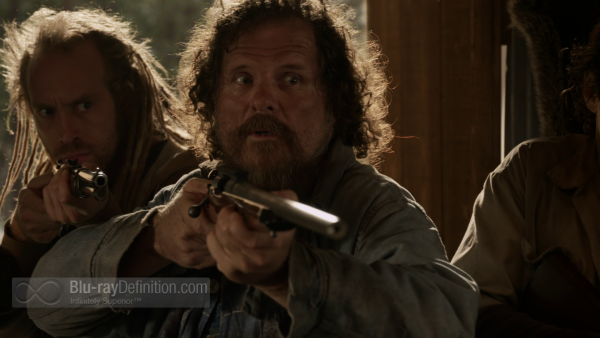 [amazon-product]B00B5J5YJM[/amazon-product]