–
The Series
[Rating:4.5/5]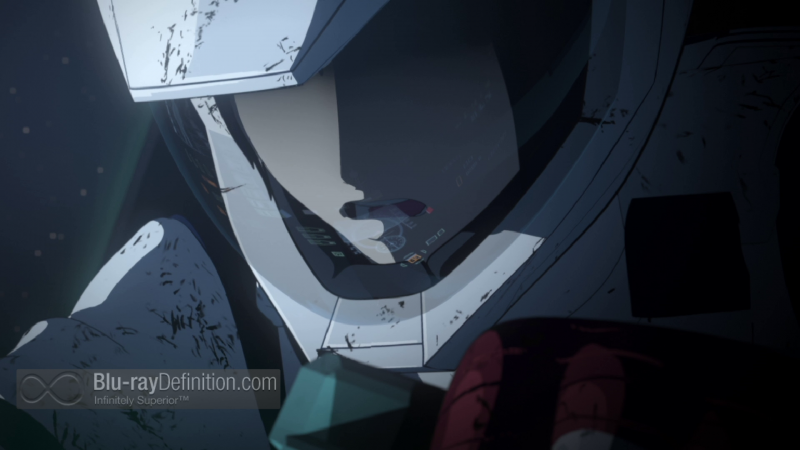 Knights of Sidonia (シドニアの騎士) is brilliant. End of review. But in all seriousness, I first came to this series when Sentai Filmworks sent me the Blu-ray set for review. I know not to judge a book by its cover, so to speak, but I was immediately drawn to the cover art of this set, so set it atop the admittedly high stack of releases from Sentai I still have to get to. Even though I could tell it was a mecha release – and many mecha series don't really rise above the usual clichés of the genre – I was still intrigued. I was happy as soon I began watching Knights of Sidonia.
The series, based on the manga series by Nihei Tsutomu, is a futuristic space opera produced entirely in 3DCG by Polygon Pictures, although the character designs still have more of a 2D feel to them than an outright 3D appearance.
The story is set over a thousand years into humanity's future and revolves around the male protagonist Nagate Tanikaze. It's been nearly a thousand years since the horrific alien creatures, impossible to communicate with, known as Gauna destroyed the Earth and its solar system. Humans have been forced to venture out into space in giant "seed" ships, wandering the galaxies. In those years, they have managed to make many scientific advances such as cloning, the ability to feed via photosynthesis, and even created asexual humans who only take on a gender when they choose a mate.
Tanikaze has lived in the deep underworking of one such seed ship, the Sidonia, being cared for by his grandfather. Now, with his grandfather dead, Tanikaze is forced to come to the surface to look for food since he is the only human without the ability to photosynthesize, having grown up underground his entire life. His arrival above also coincides with the first Gauna attack in over 600 years, and Tanikaze, who was trained by his grandfather all his life in a simulator underground, is recruited to pilot one of the Sidonia's Garde ships, a humanoid shaped, militarized robot equipped to battle the Gauna. The Garde he is given, the Tsugumori, is a famous ship piloted in the last Garde wars by a highly regarded pilot hailed as "the Knight of Sidonia."
Knights of Sidonia is no ordinary mecha series. This is the sort of series that can, and most likely will, redefine a genre, much like the way Ghost in the Shell redefined the merging of cyberpunk and anime, or Eureka Seven helped redefine mecha. Admittedly, the weakest point for the series is the lack of detail in the characters' faces which seem very smooth and monolithic. Beyond that, however, this series looks beautiful; it's one of the best fully-3DCGanime series I've had the pleasure of watching. But it's not just the visual aspect of the series that makes it a brilliant series, it's the story arc that has this overriding sense of tension and mystery that all culminates in one of the most intense run of closing episodes ever set to video. The last three or four episodes will have you consistently at the edge of your seat with your heart in your throat. Brilliant.

Video Quality
[Rating:3.5/5]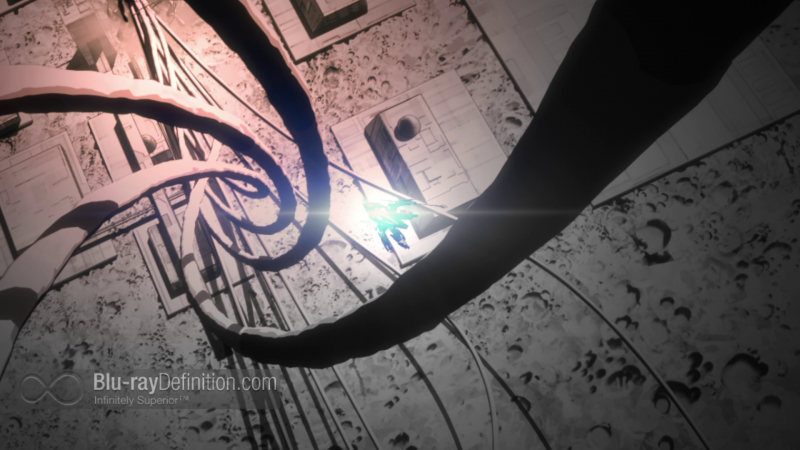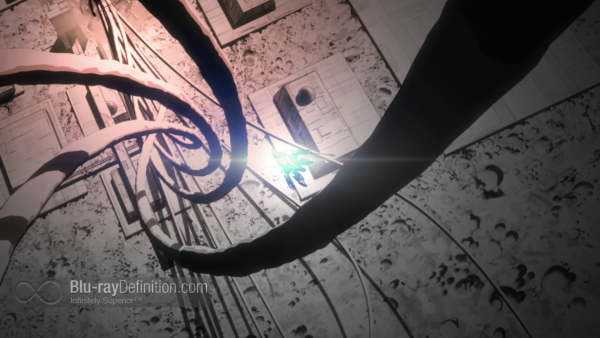 The background animation and detail of the characters looks fantastic in Knights of Sidonia, but this transfer to Blu-ray is middling at best. Perhaps because the entire series and extras are packed onto two discs housing three lossless soundtracks, the video encodement lingers mainly in the mid teens to mid twenties, peaking around the low thirties. Encoded in AVC/MPEG-4 1080p, there is a lot of visible banding, some posterization and some aliasing that can be spotted in the CG work.

Audio Quality
[Rating:4.5/5]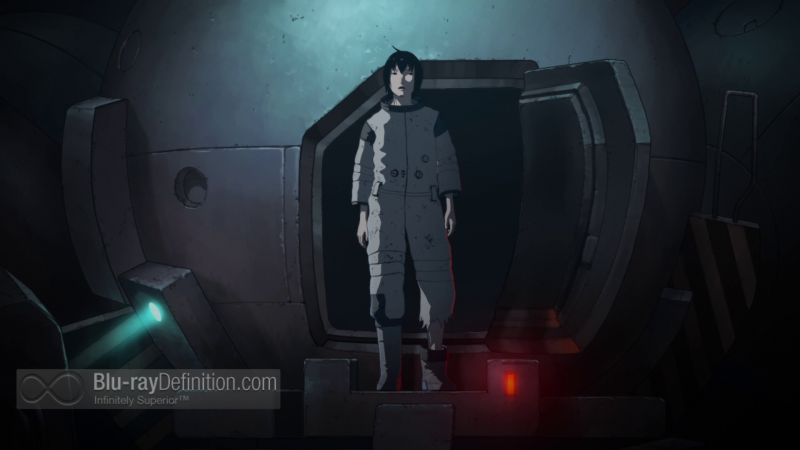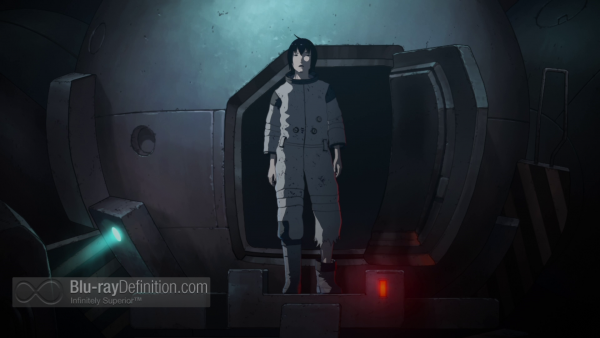 Unusually for an anime series, Knights of Sidonia comes not only with its original Japanese-language soundtrack in an awesome lossless DTS-HD Master Audio 5.1 (48kHz/24-bit) mix, but the series is also provided with an English dub in DTS-HD Master Audio 5.1 (48kHz/24-bit), a Spanish dub in DTS-HD Master Audio 2.0 stereo (48kHz/24-bit) as well as English, French, and Spanish subtitles. The sound is amazing for the series. Granted, the dynamic range is a little limited, being somewhat pushed toward the louder end of the sound spectrum, but it is wide enough to not become fatiguing. The surround channels carry various solid sound effects, atmospherics and musical cues, sounds, explosions, and music sometimes spinning around. Dialogue is clean and full, always clearly above the sound effects and the musical score.

Supplemental Materials
[Rating:2.5/5]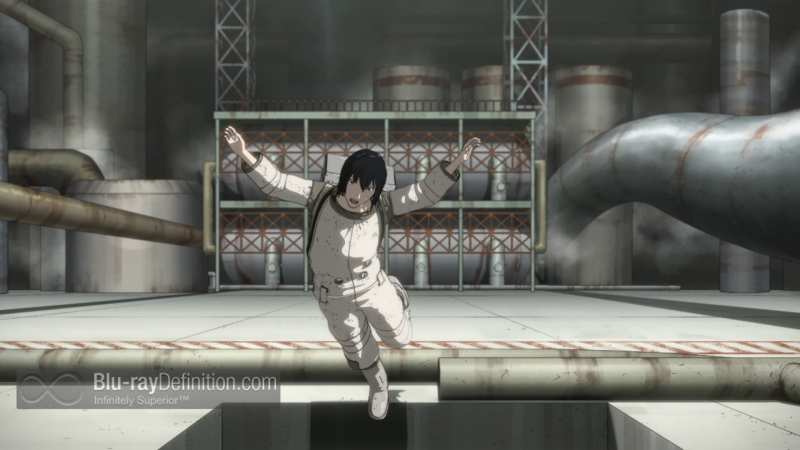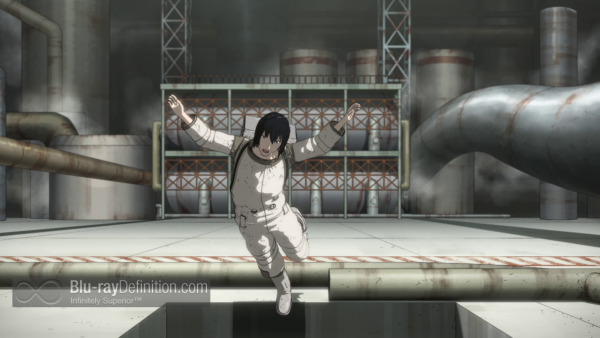 Behind the Scenes Part 1 (1.78:1; 1080i/60; 00:08:36)
Behind the Scenes Part 2 (1.78:1; 1080i/60; 00:06:33)
Press Conference (1.78:1; 1080i/60; 00:17:26)
Advance Screening (1.78:1; 1080i/60; 00:25:35)
Sound of Sidonia (1.78:1; 1080i/60; 00:10:32)
Clean Opening Animation
Clean Closing Animation
Sentai Filmworks Trailers

The Definitive Word
Overall:
[Rating:4/5]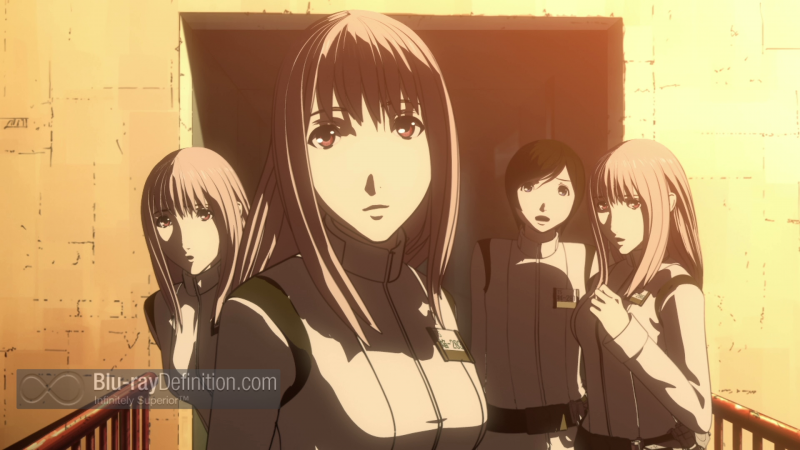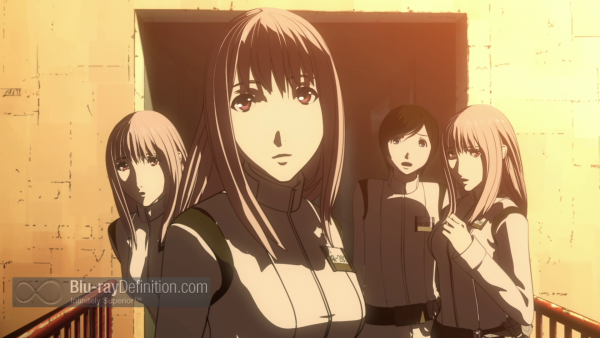 Knights of Sidonia is a game changer. This is the new high water mark for mecha anime series and the one to compare all others to moving forward as far as animation, storytelling, and just plain coolness.