– –


The Film
[Rating:4/5]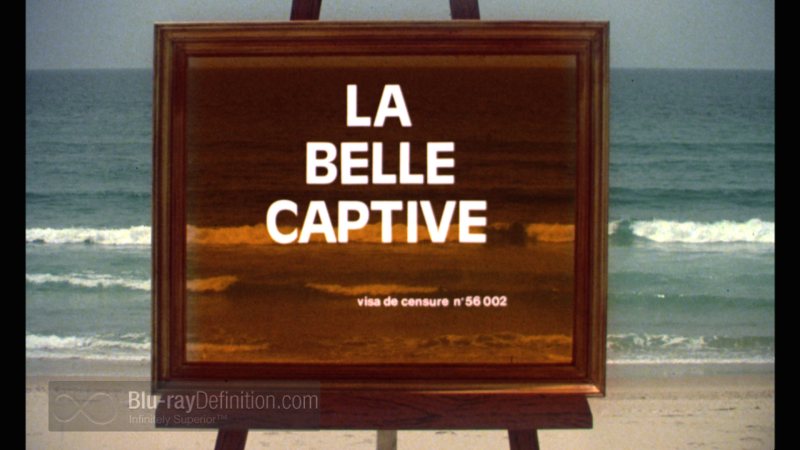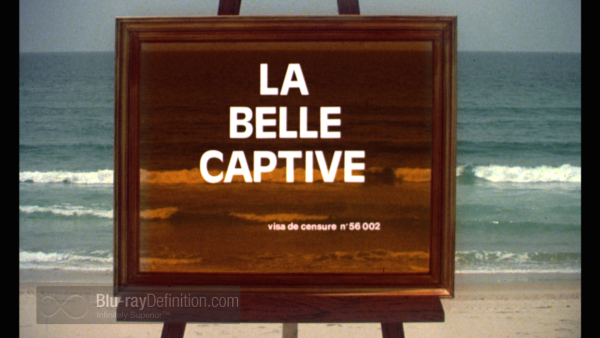 Famed French writer/director Alain Robbe-Grillet (Last Year at Marienbad, L'Immortelle) was a leading member of the Nouvelle Vague (New Wave) school of French cinema that crested in the 1960s and 1970s. La Belle Captive (The Beautiful Prisoner), one of his most successful films, exhibits the visual devices that earned Robbe-Grillet a permanent place in the French film pantheon.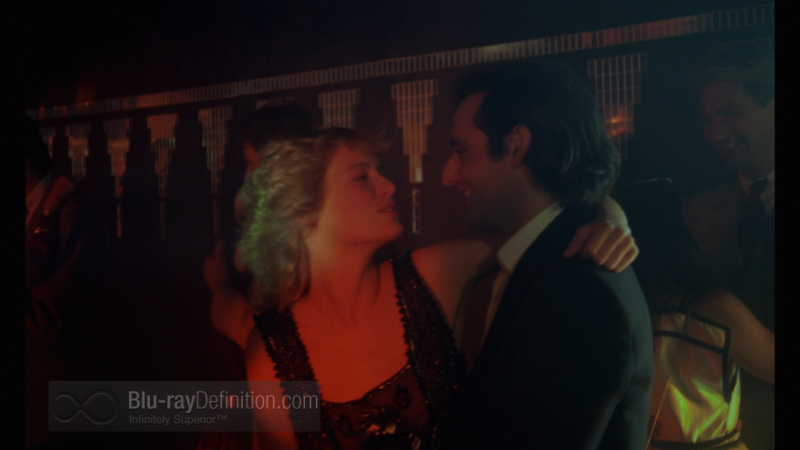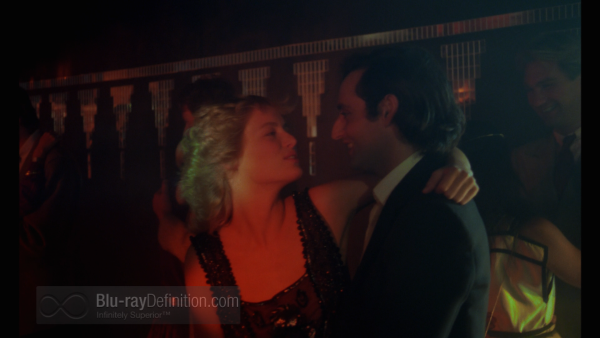 In a smoky tango bar, low-grade secret agent Walter Raim (Daniel Mesguich) meets a seductive blonde (Gabrielle Lazure) who will not reveal her name or phone number. (We eventually find out that she is the "late" Marie-Ange van de Reeves). Walter gets an emergency call from his boss, the leather-clad motorcycle-riding Sara Zeitgeist (Cyrielle Clair), to deliver an important letter to Senator Henri de Corinthe.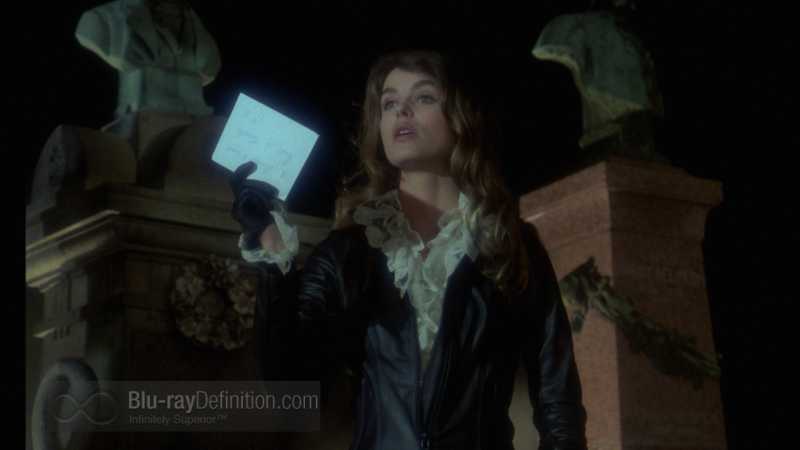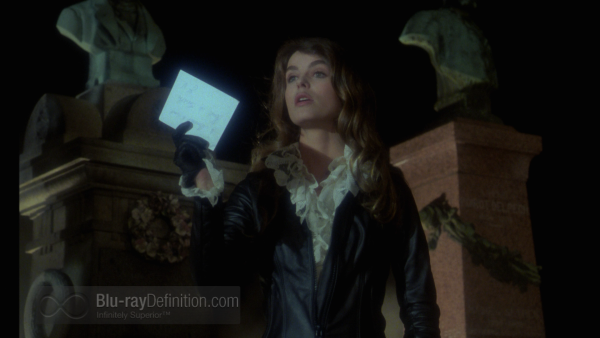 Later, Walter finds the mystery woman from the bar lying on the road unconscious and bleeding, her hands bound. Arriving at the Villa Seconde to summon help for his injured passenger, Walter encounters a gathering of gentlemen in formal attire, one of whom identifies himself as Dr. Morgentodt (François Chaumette) and volunteers to treat Marie-Ange. Walter and his female companion end up locked in a bedroom, and there is a sexy seduction scene that may or may not have happened, triggering a series of subsequent events that blur the distinctions between reality and fantasy.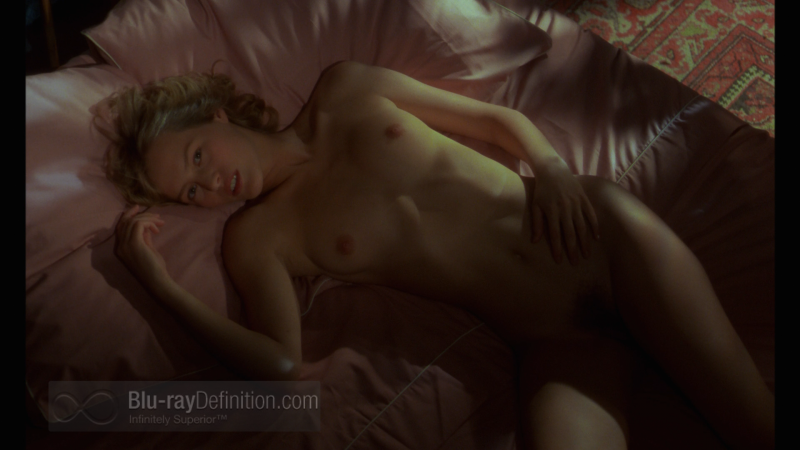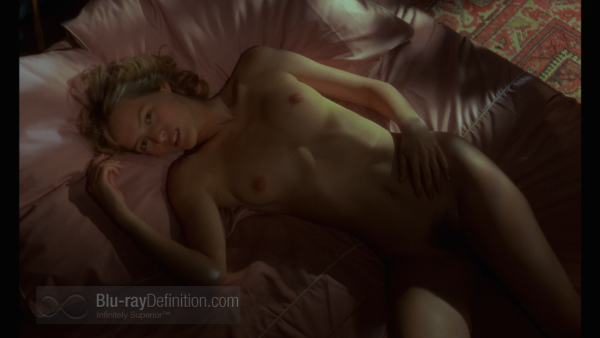 Agent Raim awakens the next morning to find the room changed, littered with newspapers, and revealing a Rene Magritte-inspired painting of a woman'shoe on a beach, titled "La Belle Captive." What is not reassuring is Walter's discovery that his bloodstained neck has puncture marks that look like animal bites.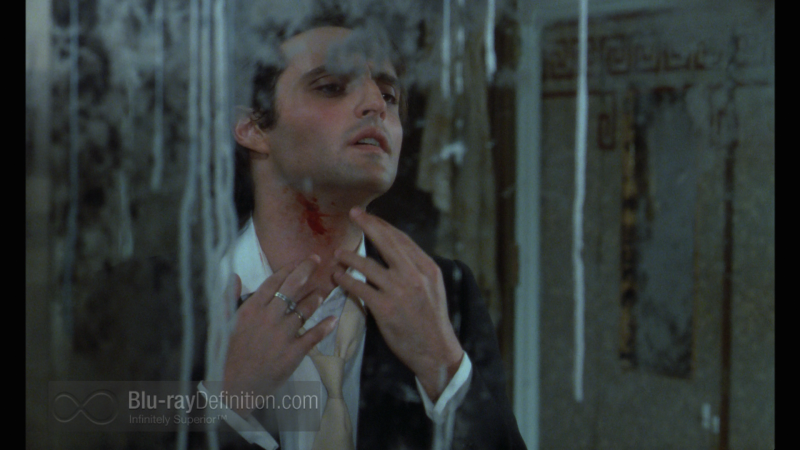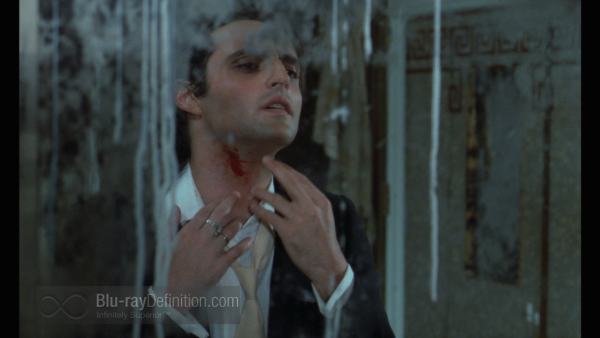 Finding the villa now deserted and in shambles, Walter attributes the previous evening's events to excessive drinking and drives to to a local café for some sobering coffee.  He finds that the morning paper's headlines announce the disappearance of the mysterious Marie-Ange just before her marriage to Senator Corinthe.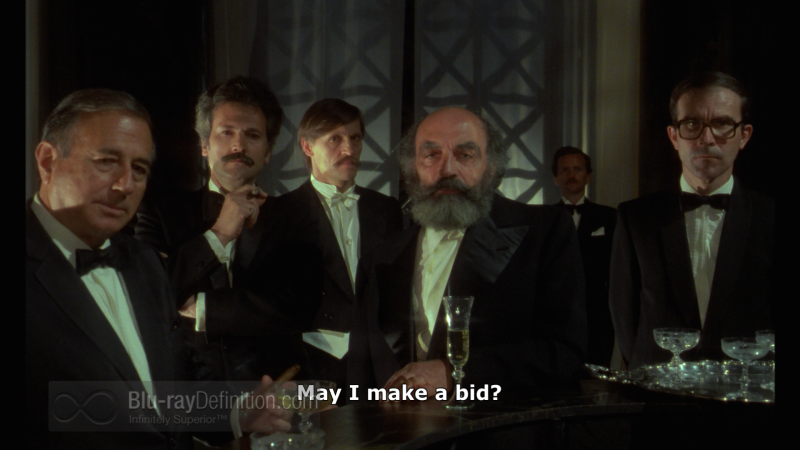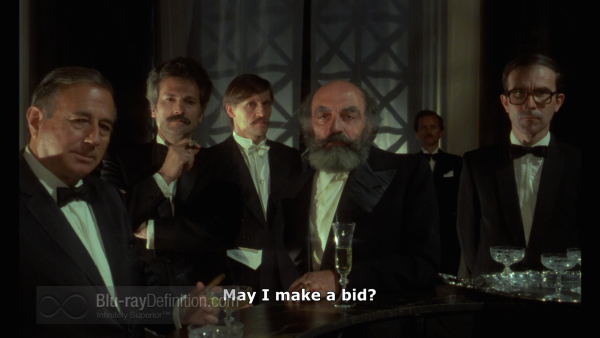 No longer certain of what is real and what is not, Walter proceeds to deliver the letter, only to find le Comte de Corinthe lying dead in his apartment and with similar bite marks on his neck. The creepy Inspector Francis (Daniel Emilfork) puts Walter in touch with Marie-Ange's deranged father (Roland Dubillard). Papa van de Reeves offers him lodging for the night, and, of course, it is in the daughter's bedroom. Fans of the horror-fantasy film genre will already have a pretty fair idea of where this is going as Walter's world spirals out of control toward an inevitable conclusion.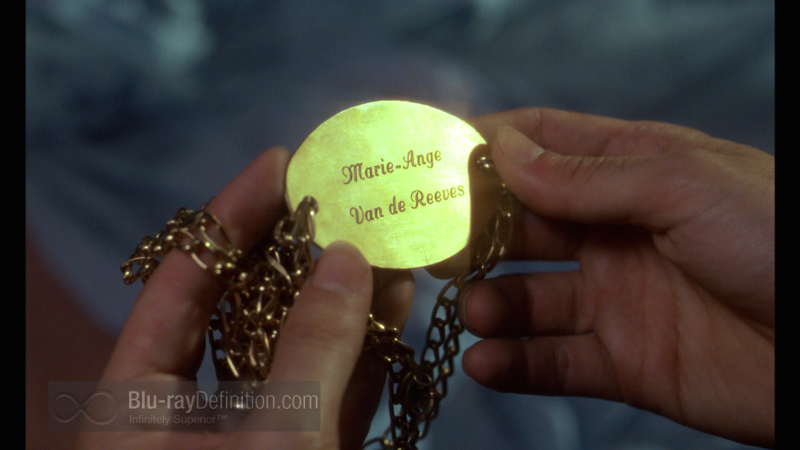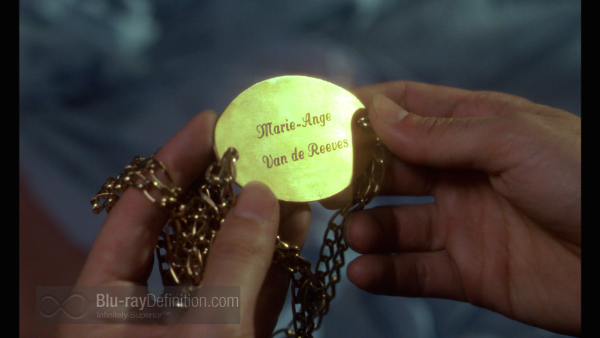 New Wave film lovers will certainly lap up the sensuous imagery of La Belle Captive and its not so subtle fetishism. The story stokes a moth-to-the-flame attraction that Robbe-Grillet shamelessly exploits, taking viewers on an eery and deliberately ambiguous ride.

Video Quality
[Rating:4/5]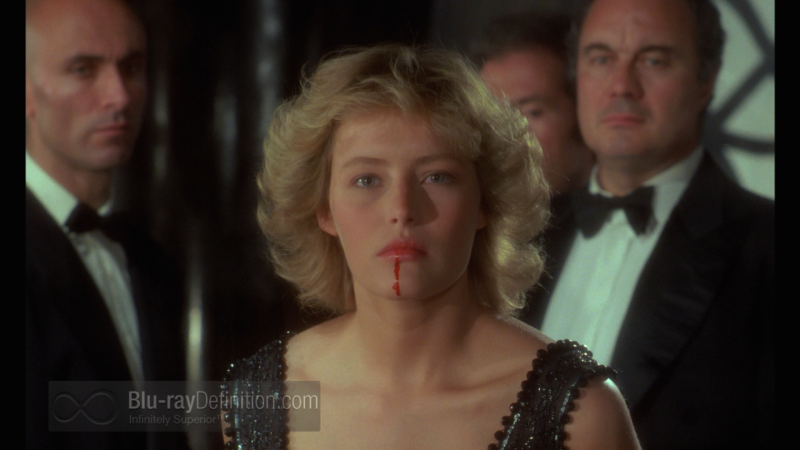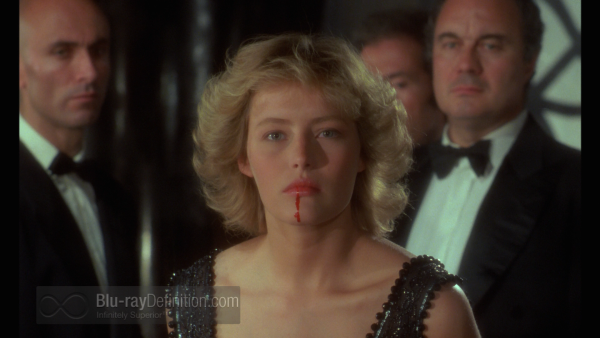 The camera work is expressive and continually draws us deeper into this film's highly artificial world. Colors and details are also well reproduced and there is a minimal amount of obvious edge enhancement.

Audio Quality
[Rating:3.5/5]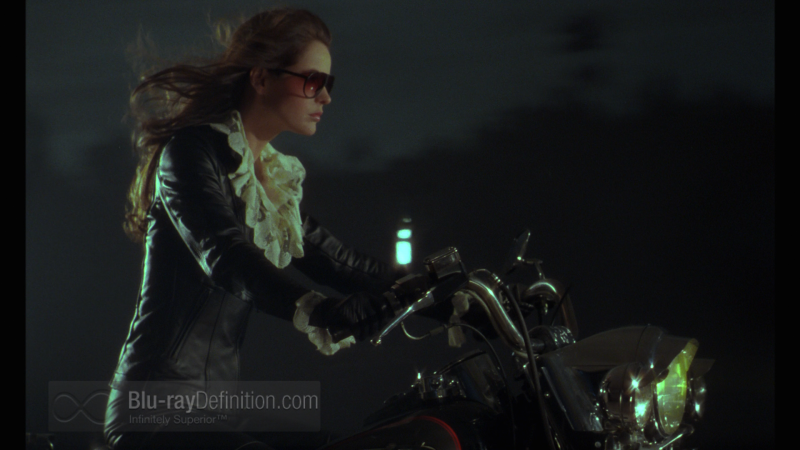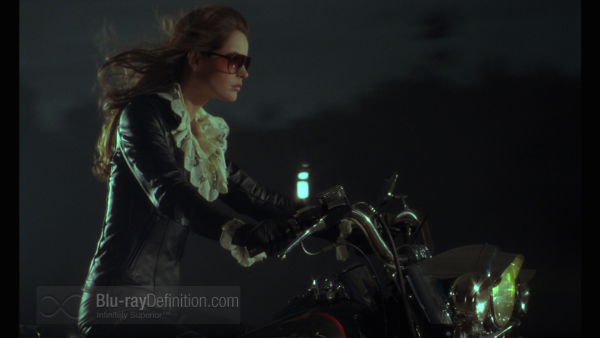 The eclectic stereo soundtrack incorporates selections from Wagner's Das Rheingold and Schubert's Quartet No. 15, creating an appropriate sense of minds out of time. There is little evidence of compression or noise. Dialogue was quite clear to French-speakers like myself.

Supplemental Materials
[Rating:1/5]
A theatrical trailer is included.

The Definitive Word
Overall:
[Rating:4/5]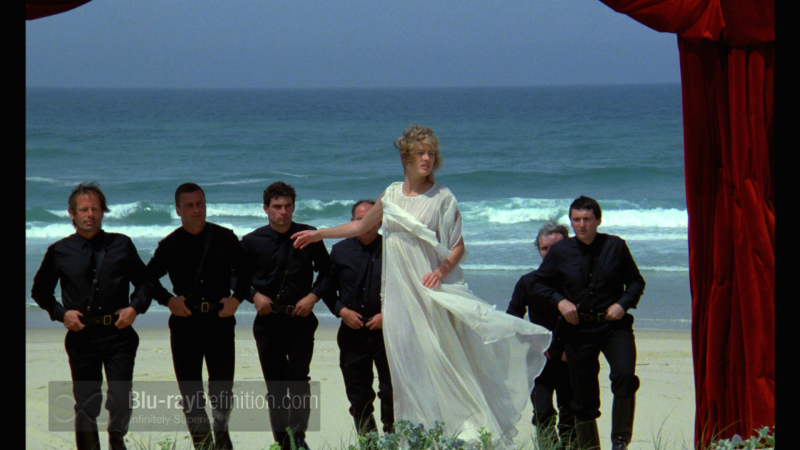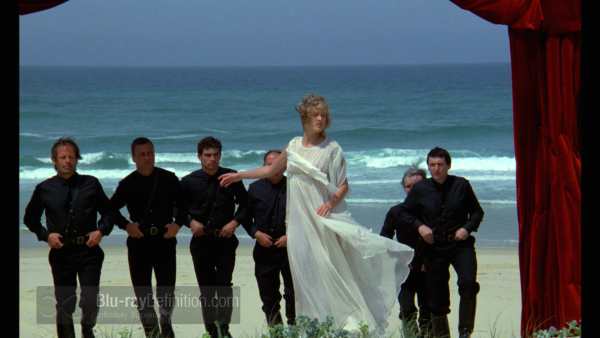 La Belle Captive is a stunning example of what its era's cinematographers could accomplish and delivers a superb film, laden with erotic imagery. The blood and gore that usually accompany "undead" films are kept to a bare minimum. A terrific introduction to Robbe-Grillet's body of work that often focused on femmes fatales should stimulate viewers to explore more of his films.
 Additional Screen Captures
[amazon-product]B00PSH22T2[/amazon-product]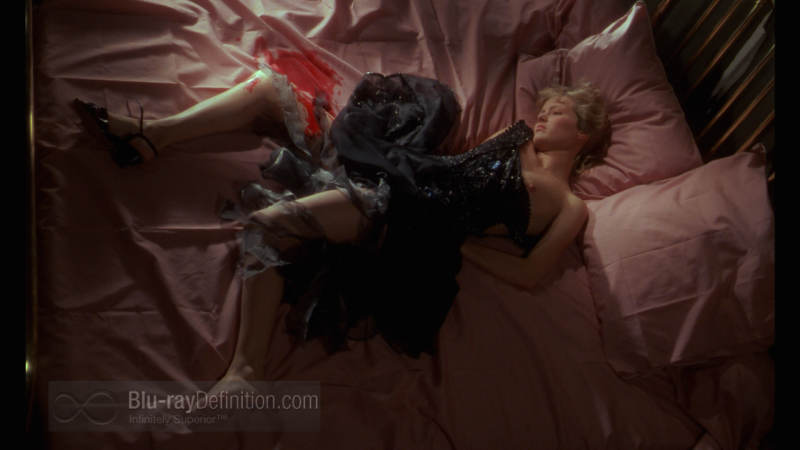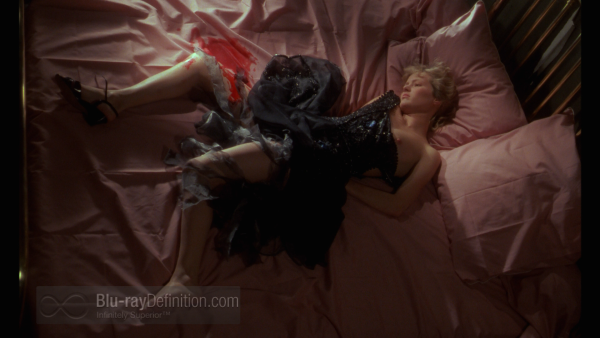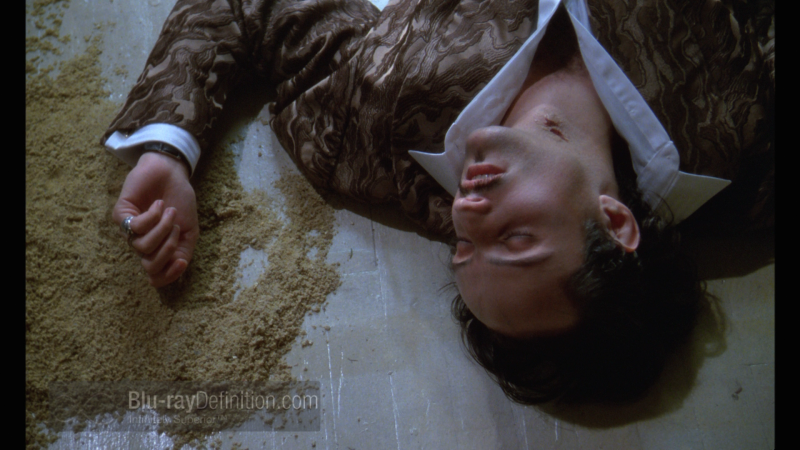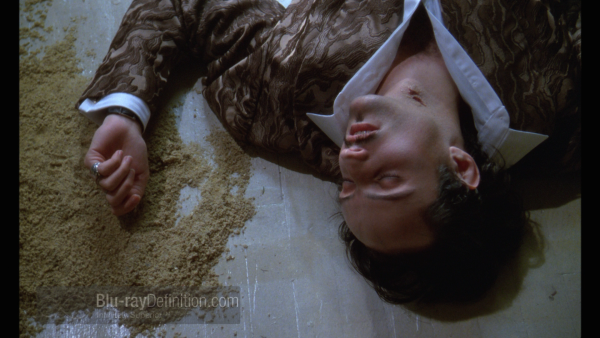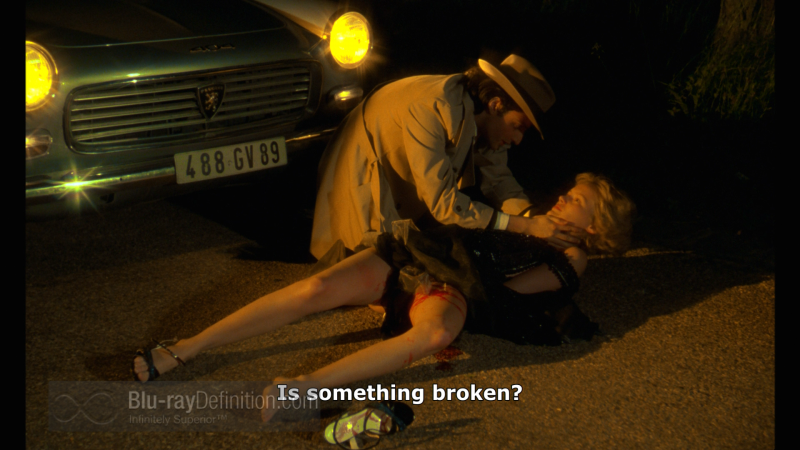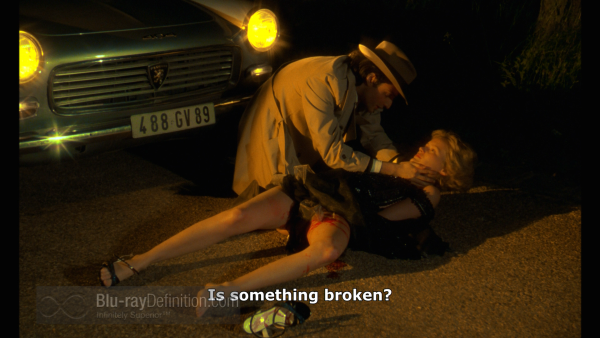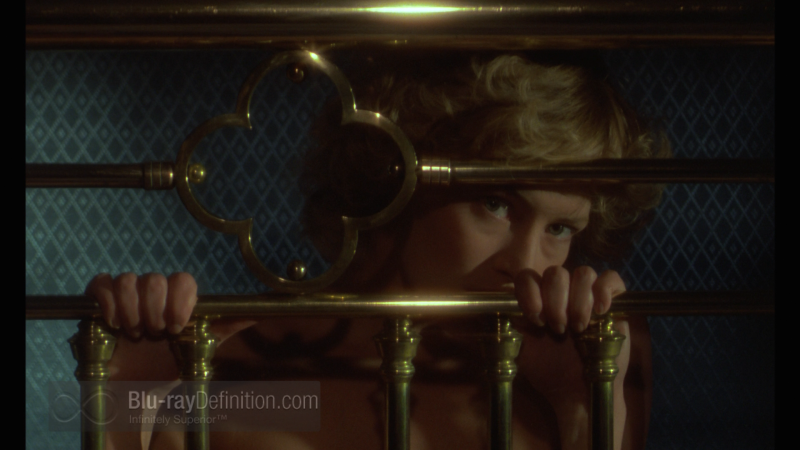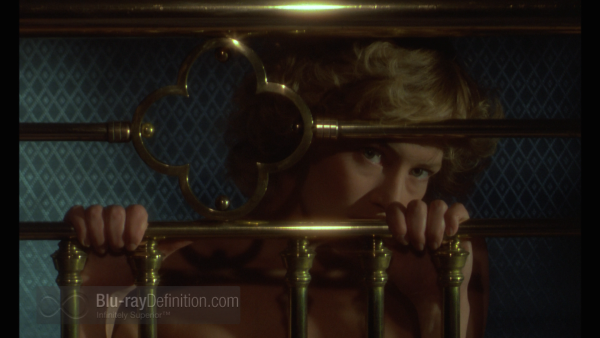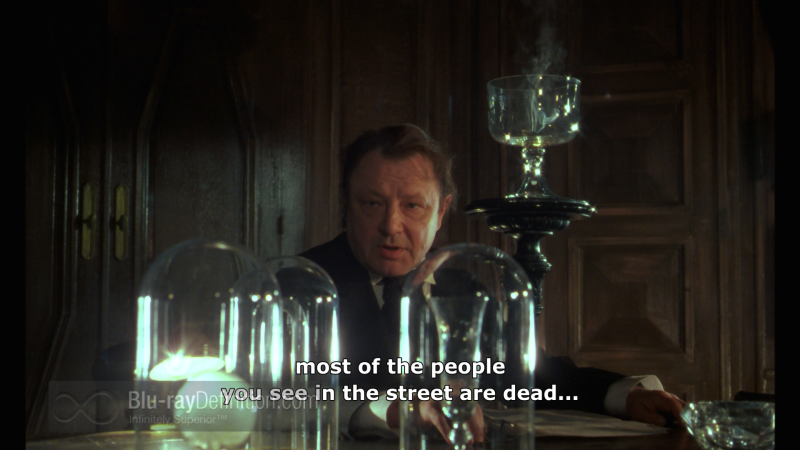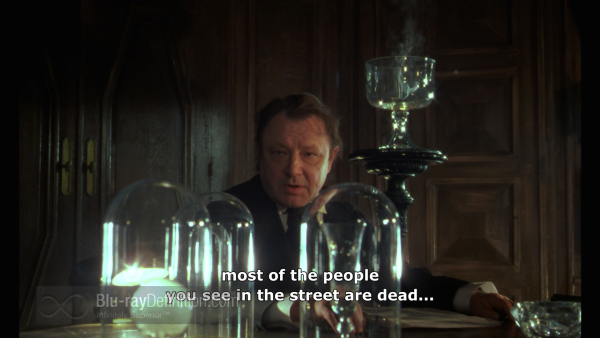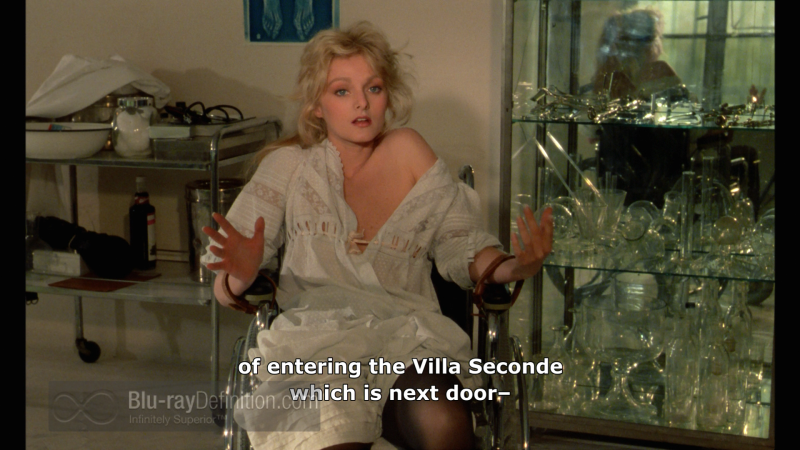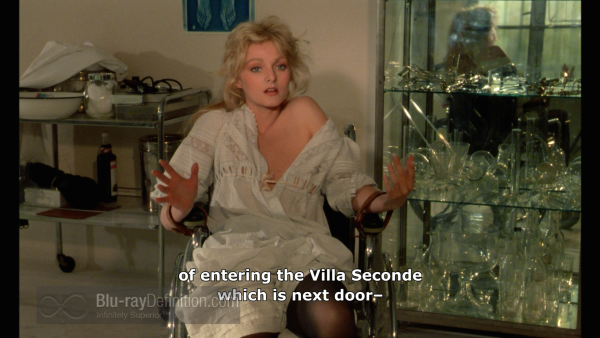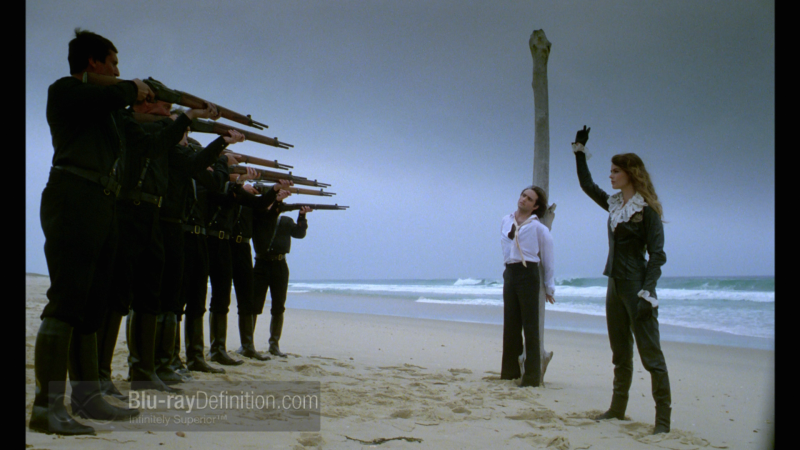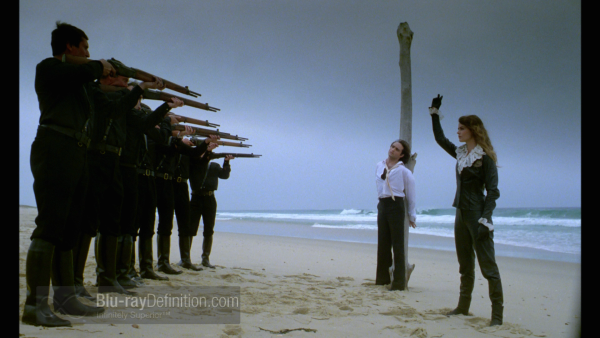 [amazon-product]B00PSH22T2[/amazon-product]