– –

The Film
[Rating:4/5]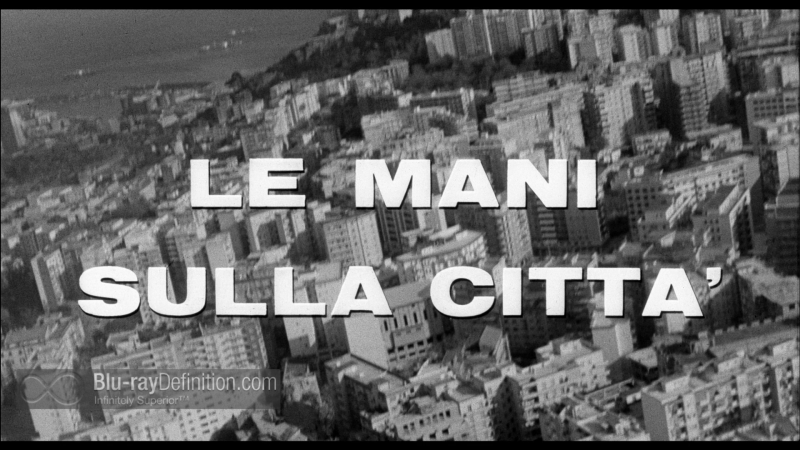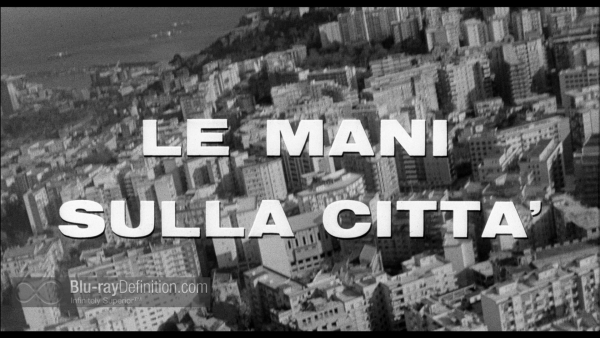 Francesco Rosi's Le mani sulla citta' (Hands Over the City), winner of the Golden Lion at the Venice Film Festival, is an indictment of post-war graft in a crumbling Rome struggling to rebuild after the bombardments of warfare.
Driven by moving performances, most notably a dubbed Rod Steiger as the unscrupulous city councilman Nottola and a visual aesthetic that is reminiscent of a journalistic, at times documentary style, Le mani sulla citta' is at first a cold and distant film that viewers will notice lacks a certain sense of humanity. Rosi tells the story, from a screenplay, fittingly done by committee it seems, by himself along with Enzo Forcella, Raffaele La Capria, and Enzo Provenzale, from a decided distance.
Councilman and land developer Nottola wants to get rich off of land deals in the post-war rebuilding of the city and is looking to manipulate the other council members and businessmen to his will. Only one councilman stands in his way and it is the lone communist party member elected to the council. A disaster makes for the best opportunity for Nottola to get rich when a building in the city collapses, people be damned.
People be damned indeed. Literally and symbolically, because Rosi's film pushes the "people" to the fringes and negotiates the plot of Le mani sulla citta' strictly from on high, through the workings of government and business, never giving us a glimpse of the lives of the people being affected. That is the aforementioned coldness that is often a turn off to people coming to this film for the first time that can act as a barrier into it.
Get beyond that and there's something wonderful here. The way Rosi along with cinematographer Gianni Di Venanzo constantly manipulates us with visual symbolism, such as the very opening scene of Nottola's hands reaching out across the city like a giant, or a scene of the councilmen towering over an empty model of the city like gods, as if the people that inhabit are insignificant beings to contorted to their wills.
It may not be laden with the usual sentimental central human heart of most films, but more than one viewing of Le mani sulla citta' will yield much that can be missed the first time through, the true mark of a rather strong piece of work.
Video Quality
[Rating:4.5/5]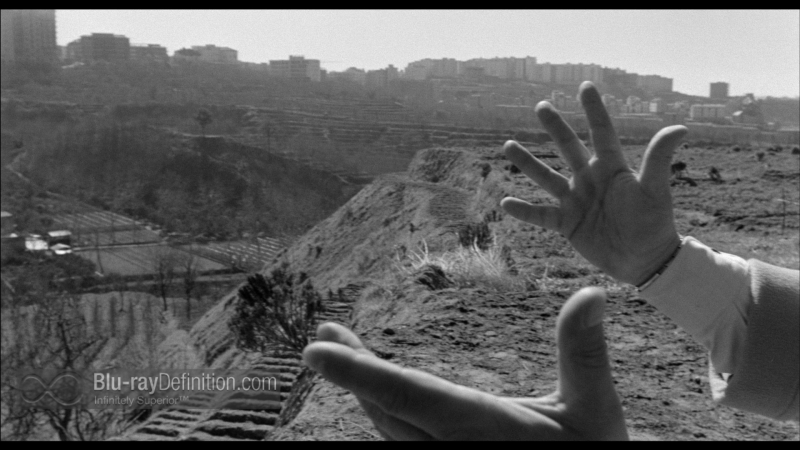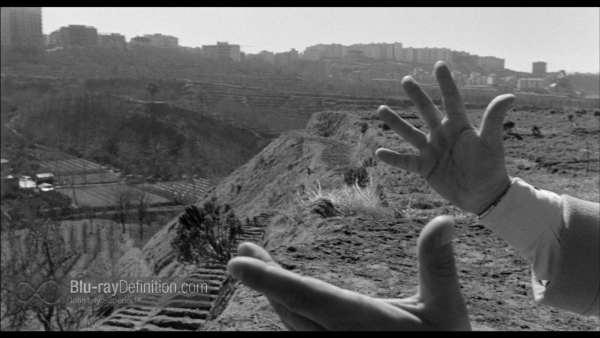 Le mani sulla citta' comes to Blu-ray from Eureka's Masters of Cinema imprint in its original 1.85:1 aspect ratio in an AVC/MPEG-4 1080p encodement of its black and white 35mm source looking rather exceptional given its age. It's one of the stronger of the Masters of Cinema releases and is likely one of the best, obviously, sources/masters they've handled. The film grain looks quite natural and refined, staying out of the way, but in no way excessively smoothed over. There's a string sense of depth and dimensionality, with dark blacks and bright but not bleached out whites. Lastly, we get lots of textural information on skin and clothing. There's little issues with source damage or film judder and only the occasional issue with heightened grittiness.
Audio Quality
[Rating:3.5/5]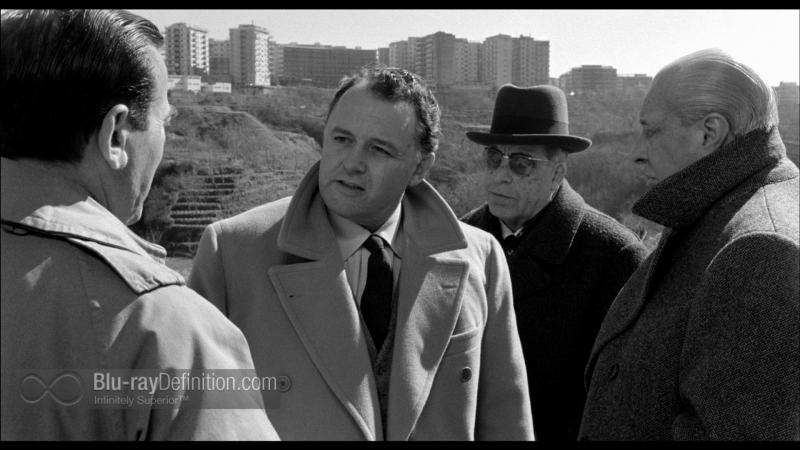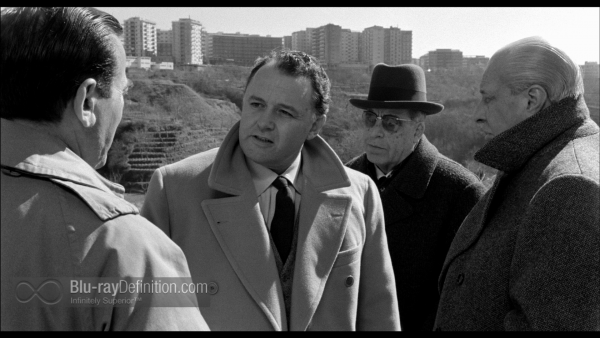 The original monaural Italian soundtrack is offered up in LPCM 1.0 (48kHz/24-bit). There isn't much dynamic range here and it sounds a tad boxy, but slipping is minimal and the dialogue is clear.
Supplemental Materials
[Rating:2.5/5]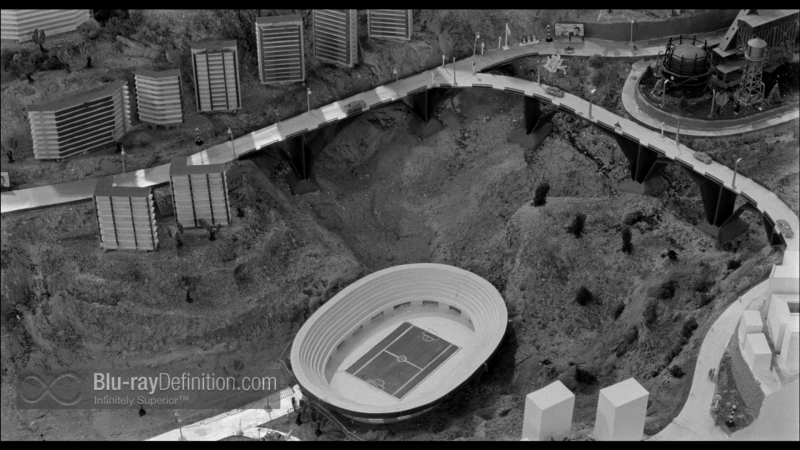 Rosa, La Capria, Ciment (1.33:1; 1080i/60; 00:15:57) – A video interview with Francesco Rosi, screenwriter Raffaele La Capria, and film critic Michel Ciment
24-page boklet containing a new and exclusive essay about the film by scholar and critic Pasquale Iannone, and rare archival imagery
The Definitive Word
Overall:
[Rating:4/5]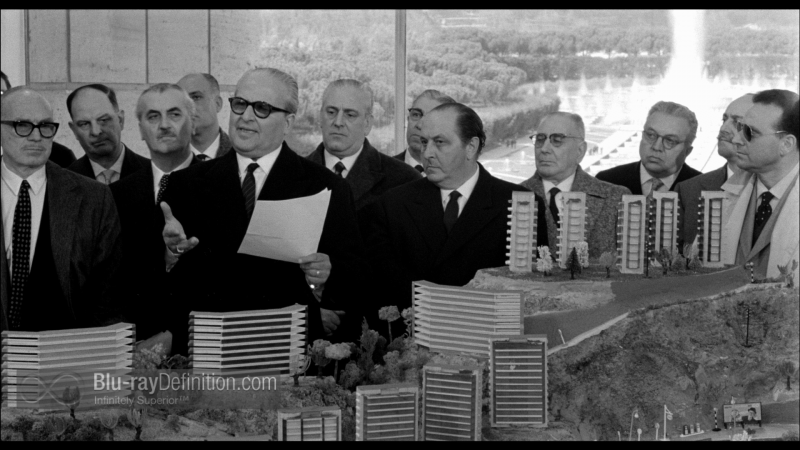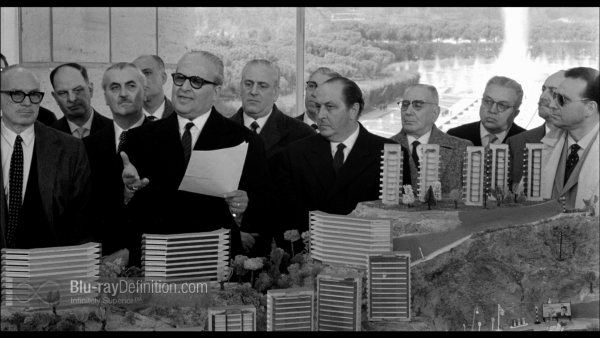 Le mani sulla citta' is an interesting approach to exposing government corruption that not surprisingly, is still pertinent today. The powerful visuals and stellar casting, particularly Rod Steiger, make this one worth reexamining.
Additional Screen Captures
[amazon-product region="uk" tracking_id="bluraydefinit-21″]B00GWIITE8[/amazon-product]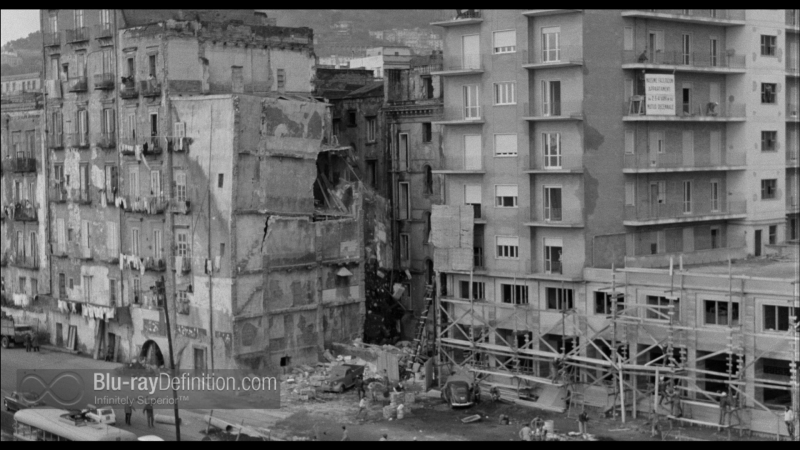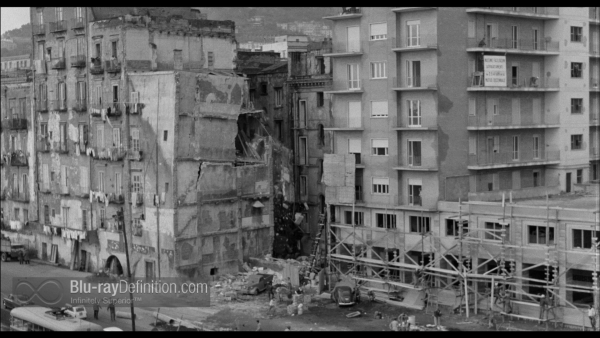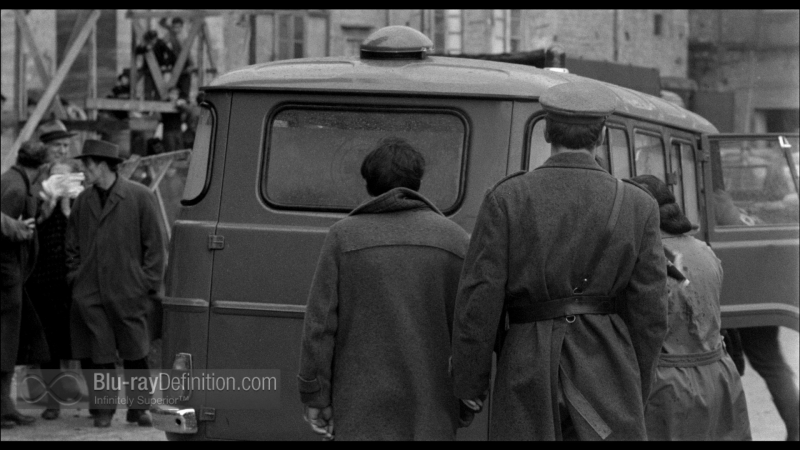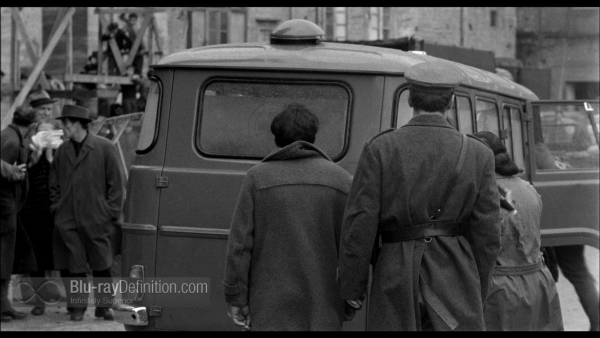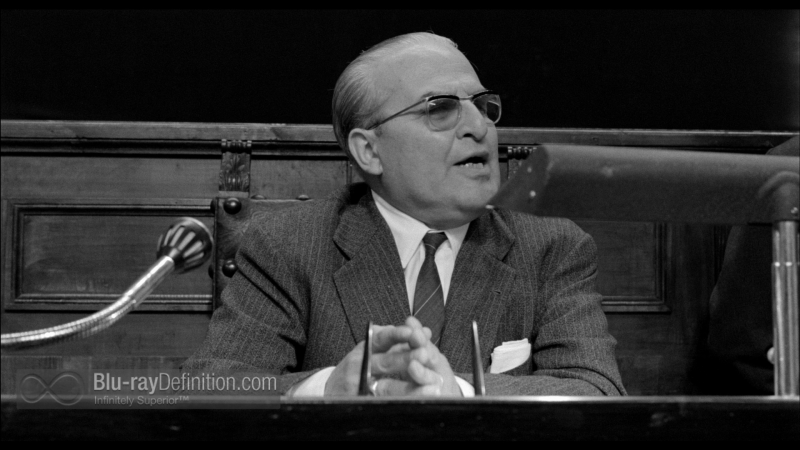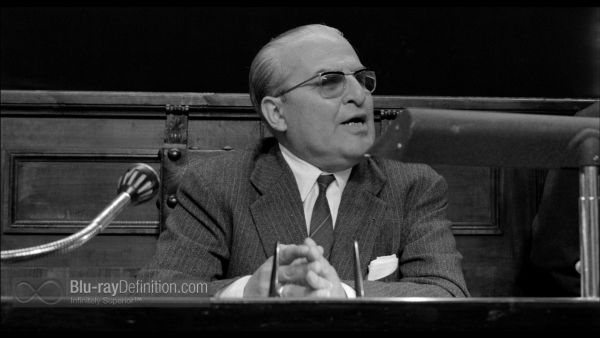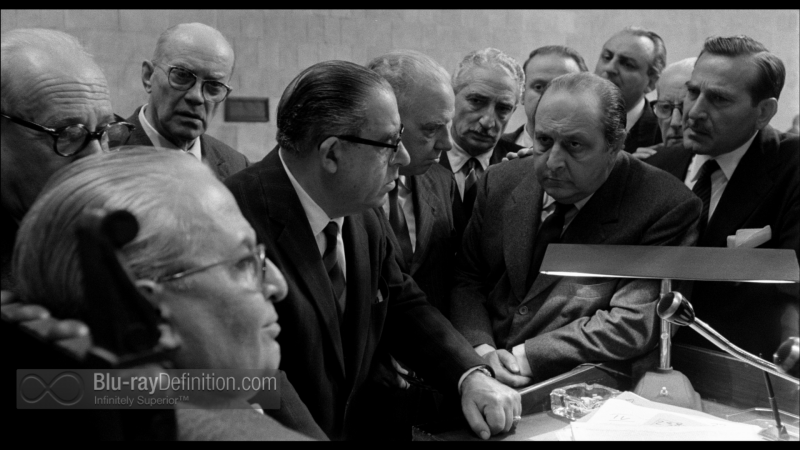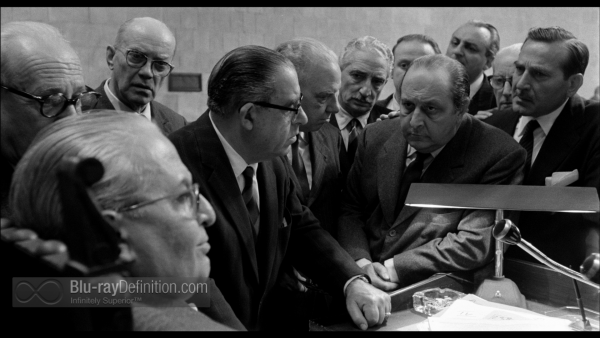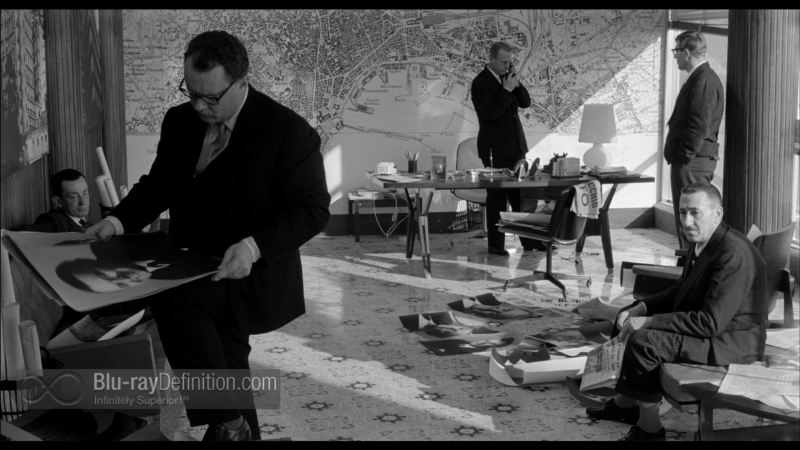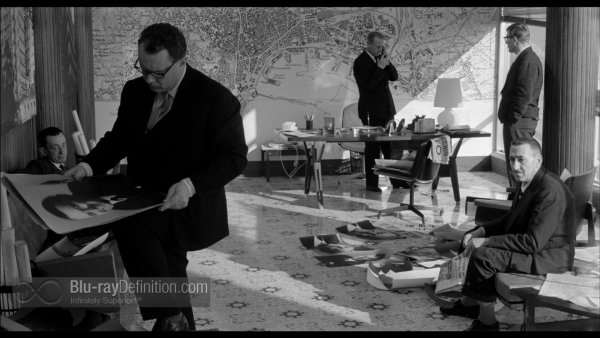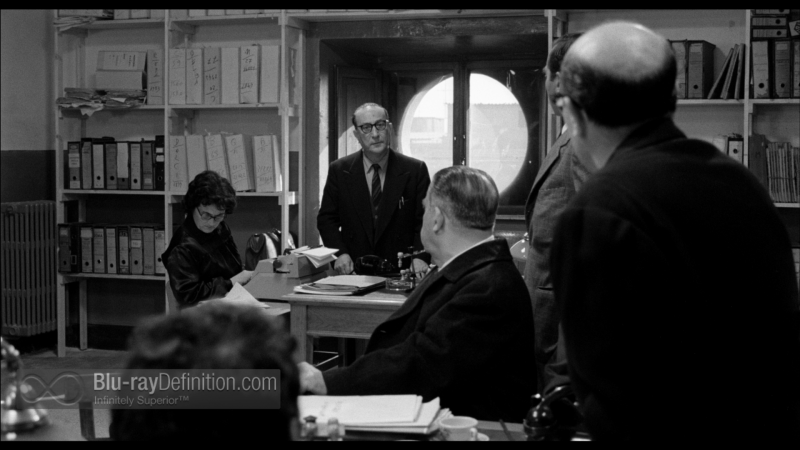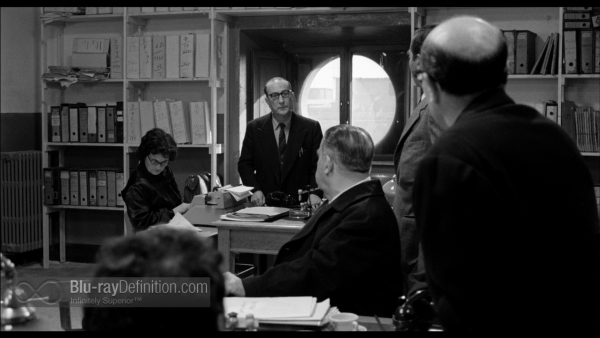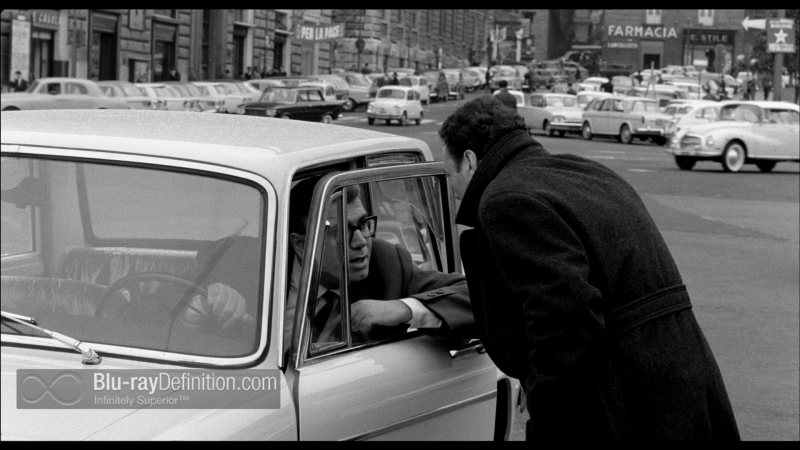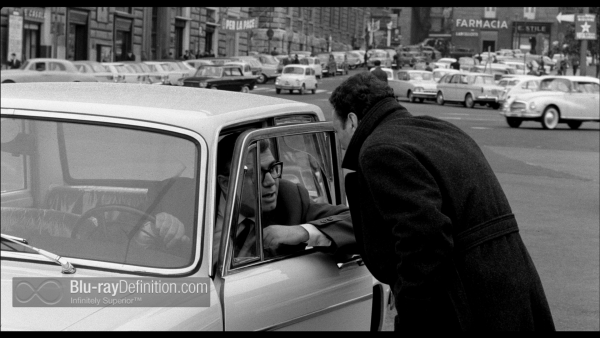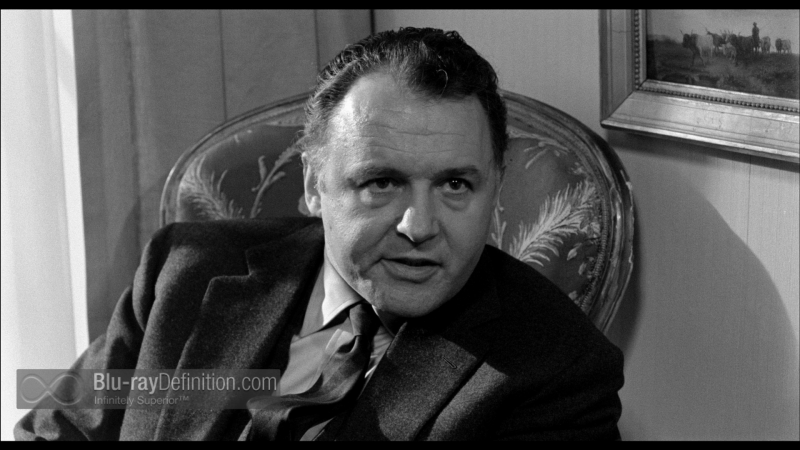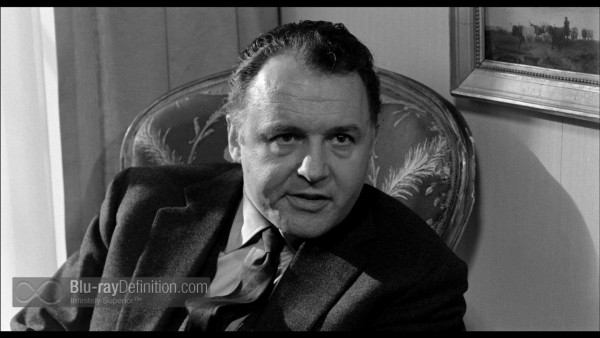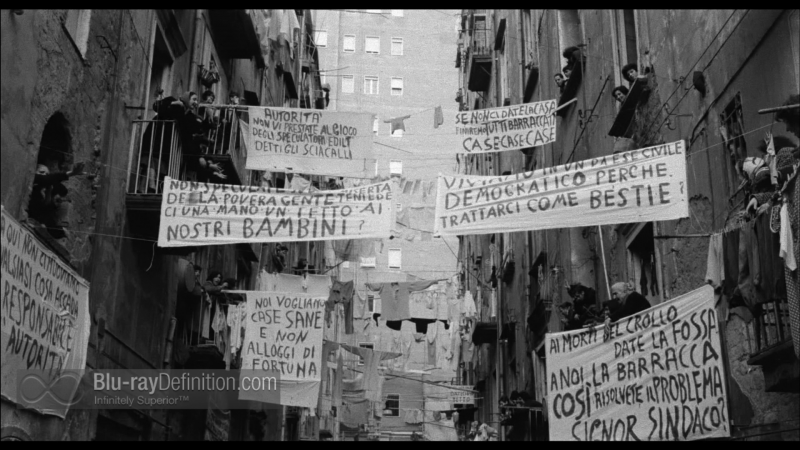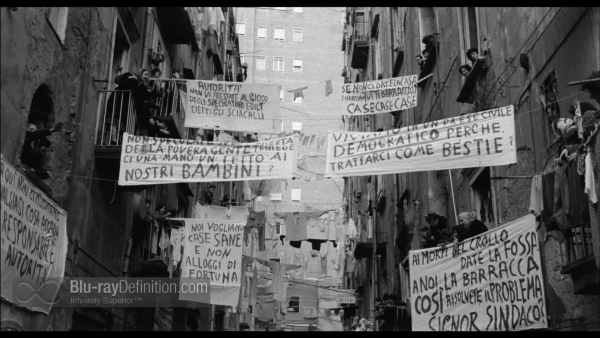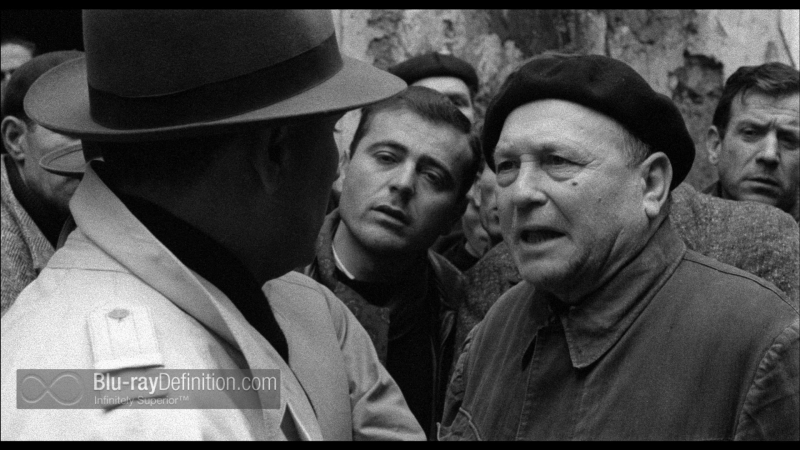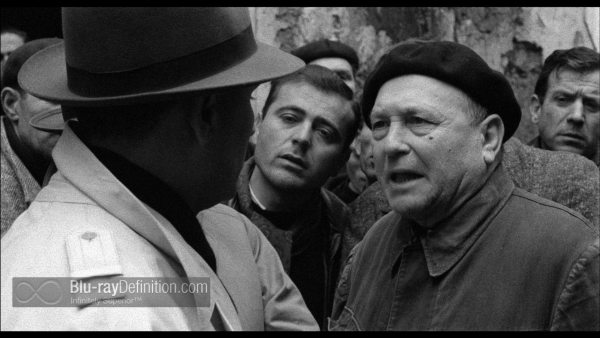 [amazon-product region="uk" tracking_id="bluraydefinit-21″]B00GWIITE8[/amazon-product]