– –

The Series
[Rating:4/5]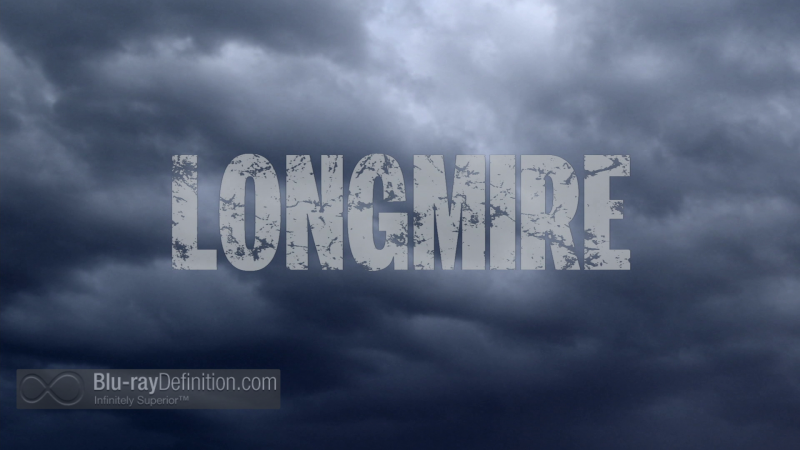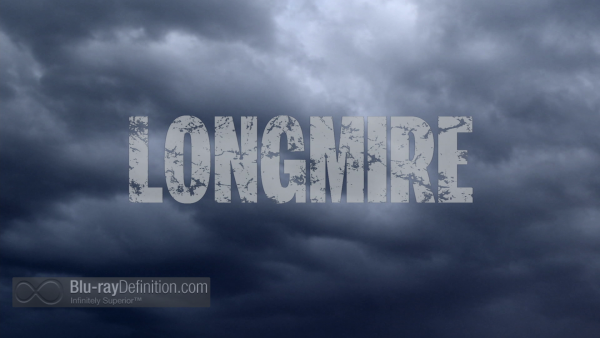 I missed A&E's western crime drama Longmire in broadcasts, only having a vague recollection of seeing promos for it, so when it came into my mailbox from the Warner Archive Collection, I was intrigued and ready to give it a chance. I'm glad. Based on the best-selling Walt Longmire series of books from author Craig Johnson, Longmire is another western-type crime drama joining the likes of Justified, though Longmire is far more traditional in its use of outdoor landscapes to help tell its story, and a little less clever in its writing, though it's still a very good show.
Set in Absaroka County, Wyoming (with New Mexico actually substituting for Wyoming), the series concerns itself with the gruff Sheriff Walt Longmire (played by Australian actor Robert Taylor doing a spot-on American accent) struggling with the loss of his wife just a year earlier. At the urging of his attorney daughter Cady (Cassidy Freeman; TV's Smallville), Walt has been trying to put the pieces of his life back together, with aid from his longtime friend, Native American bar owner Henry Standing Bear (Lou Diamond Philips). With the help of a new female deputy, Vic (Katee Sackhoff; TV's Robot Chicken; Riddick) recently transferred from Philadelphia, he sets out to tackle the peccadilloes bubbling to the surface of his county. Violent murders by Mexican drug cartels, pedophiles on the loose, a child kidnapping ring, escaped convicts, and residents with secret ties to the East Coast mafia are just some of the problems facing Walt. Add to his woes an election challenge for Sheriff by one of own deputies, Branch Conally (Bailey Chase).
The series, in both of its seasons, knows its strength is in both the solving of the usually violent cases that pop up in the normally quiet and idyllic Wyoming county (who knew?) and in the scenic cinematography. In fact, the creators waste no time showing off the outdoors — never mind that they're showing off New Mexico and not actually Wyoming. Season Two starts us off with an episode having Walt trudge through a dangerous snow storm to hunt down escaped prisoners, and much of the episodes go out of their way to get Walt and his deputy Vic outside somewhere, on the open road, in the woods, by the riverside.
They've really managed to boil down the essence of classic Hollywood westerns into traditional TV crime procedurals, grizzled lawman and all here. But we also do get a good spectrum of characters that we start to enjoy and care about. If only this series weren't so tightly episodic — nearly every week is a new storyline and a new crime to be solved – it could grow into a much stronger series. This feels like the kind of series that needs longer story arcs.
Video Quality
[Rating:4.5/5]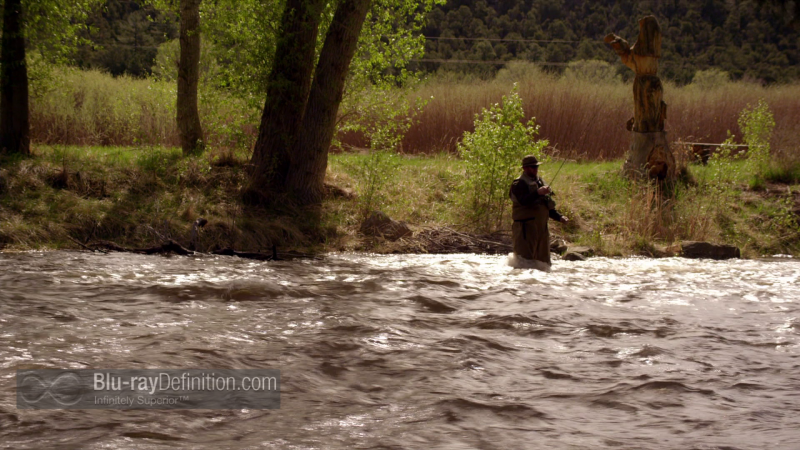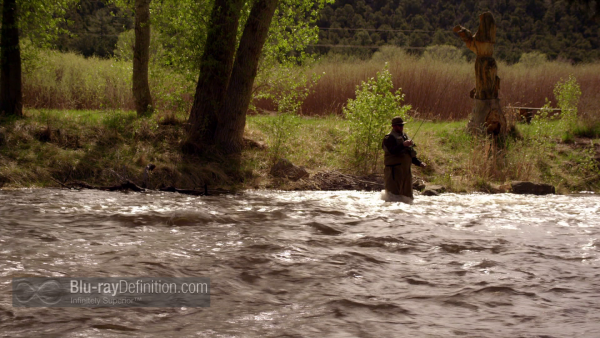 Longmire is shot in high definition with the Red Epic and Red One MX cameras. The AVC 1080p transfer to Blu-ray from the Warner Archive Collection captures this HD-sourced TV western crime drama with perfection, allowing us to see every line etched into actor Robert Taylor's chiseled visage and the beautiful outdoor scenery of New Mexico (subbing for Wyoming) with great detail. There's an almost filmic quality at times, even if there's very little in the way of video noise.
Audio Quality
[Rating:4/5]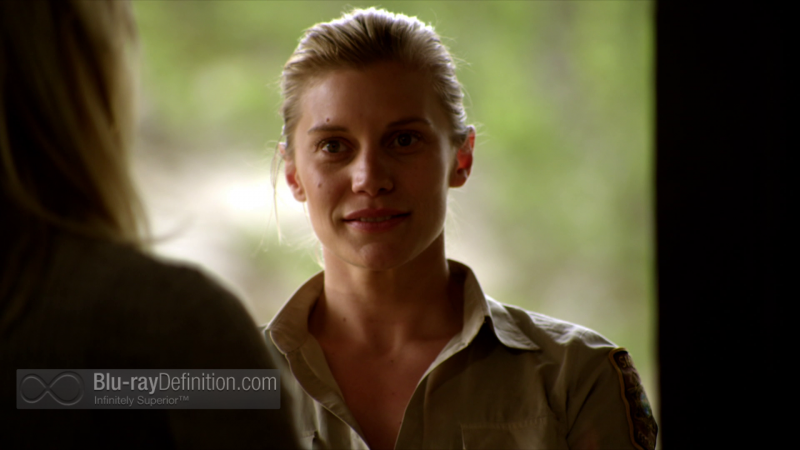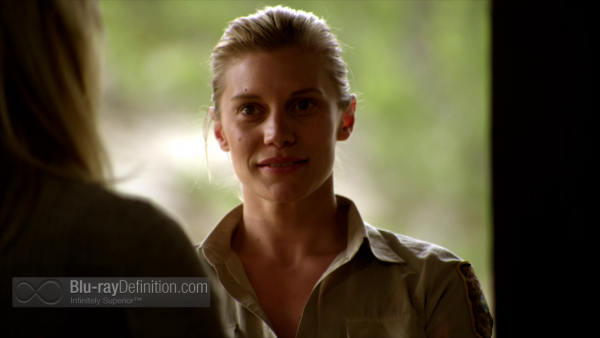 Only an English DTS-HD Master Audio 5.1 (48kHz/24-bit) soundtrack is supplied with English SDH subtitles, no Spanish, French, or any other languages are included in any capacity. The mix gets sufficiently robust in the low end, particular in the score, when needed, supplies good het to gunshots and fisticuffs, and provides clean, natural dialogue. The surrounds channels offer mostly subtle ambience while the majority of the sounds is carried across the spacious front three channels.
Supplemental Materials
[Rating:2.5/5]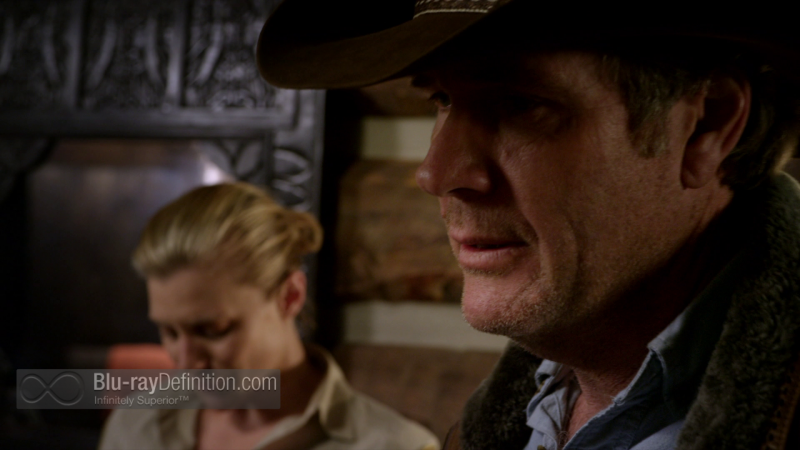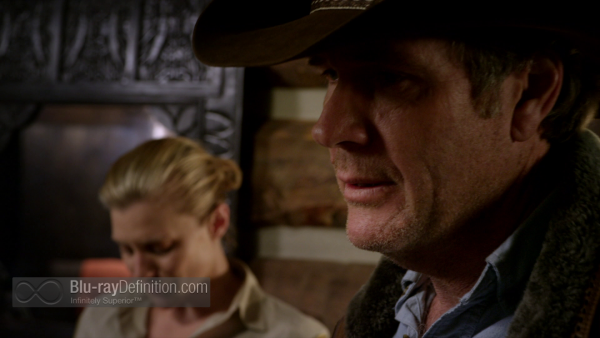 The two seasons include some behind-the-scenes featurettes exploring the characters that offer interviews with the cast and crew. Season Two also comes with two extended episodes (in addition to the broadcast versions).
Season 1:
The Camera's Eye: Realizing the World of Longmire (1.78:1; 1080p/24; 00:18:55)
Longmire Justice: Exploring the Cowboy Detective (1.78:1; 1080p/24; 00:28:59)
Season 2:
Testing Courage: The Storm Defines the Man (1.78:1; 1080i/60; 00:30:00)
Extended Episode: Sound and Fury
Extended Episode: Election Day
The Definitive Word
Overall:
[Rating:4/5]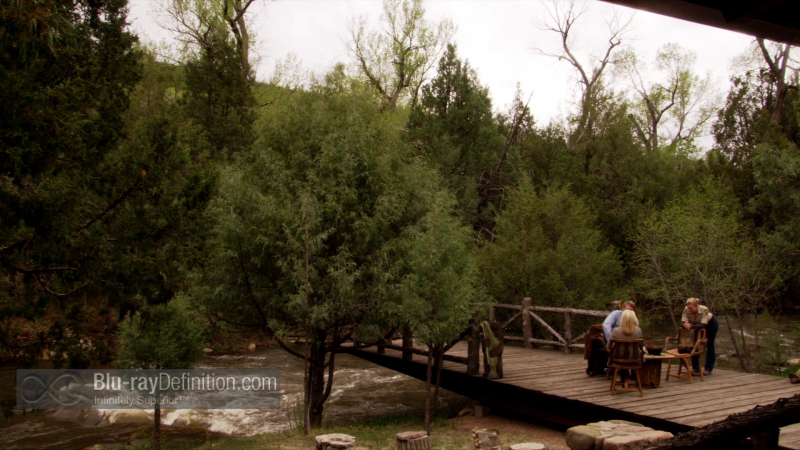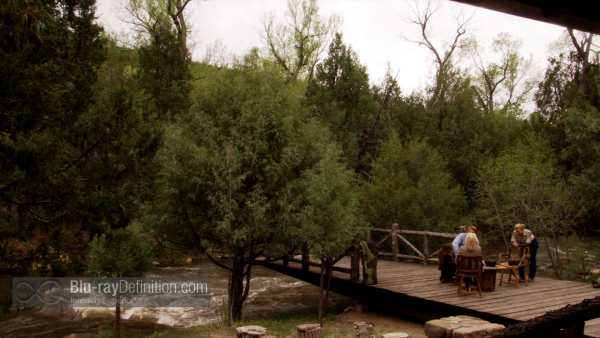 Warner Archive Collection brings the beautifully shot TV western crime drama Longmire to Blu-ray offering the opportunity for fans and newcomers (like me) to enjoy this solidly done series in a fine HD rendering.
Additional Screen Captures
[amazon-product]B00JOPMKNC[/amazon-product]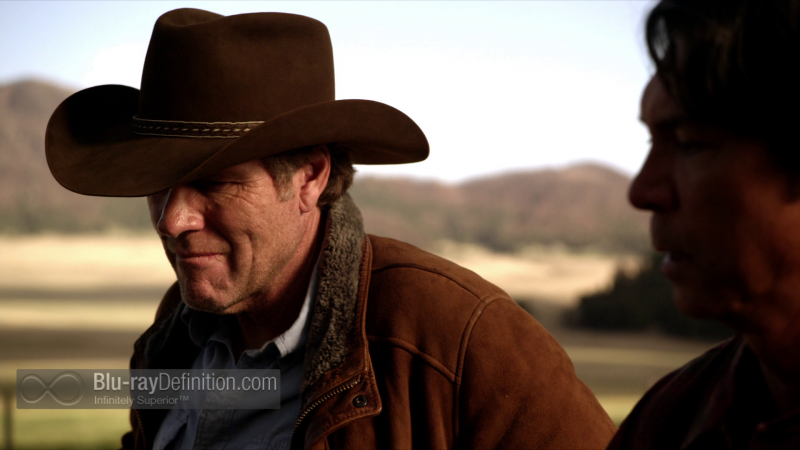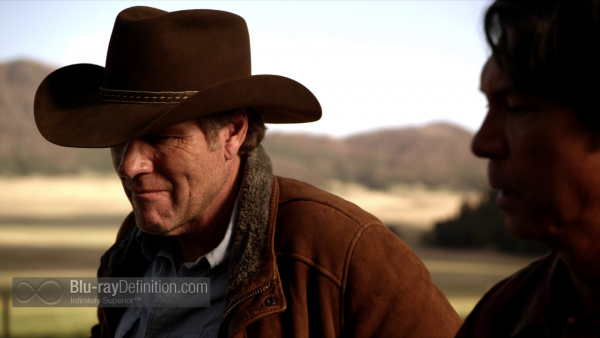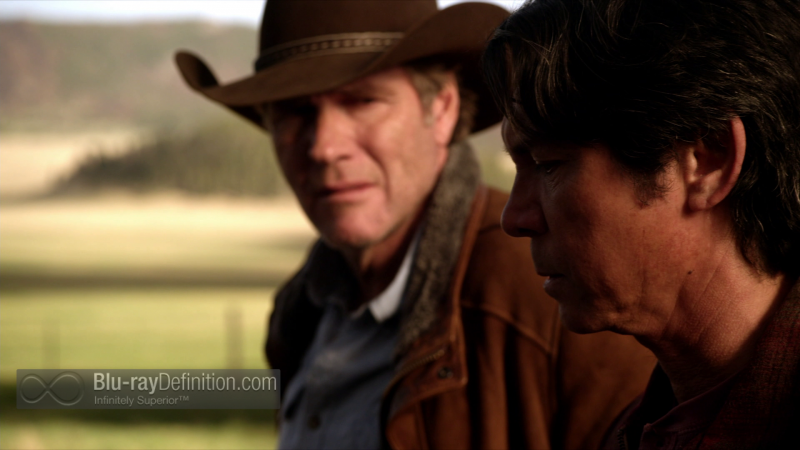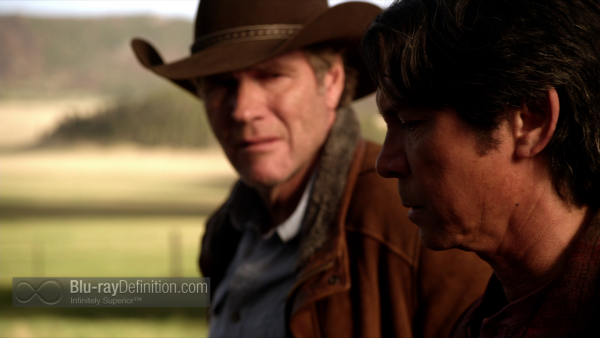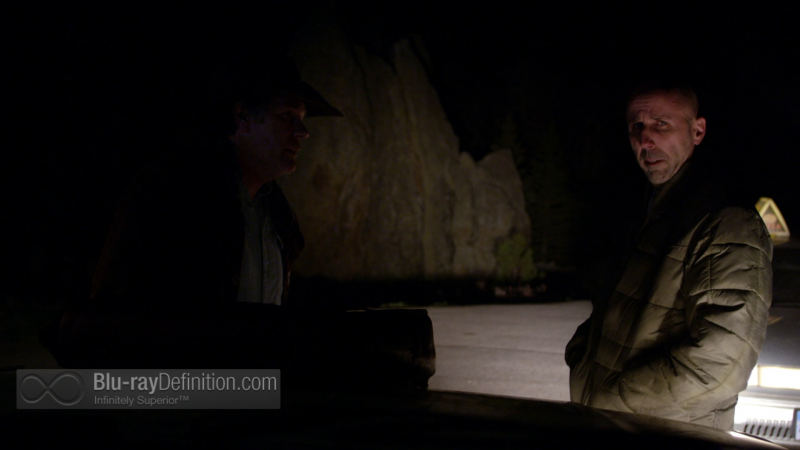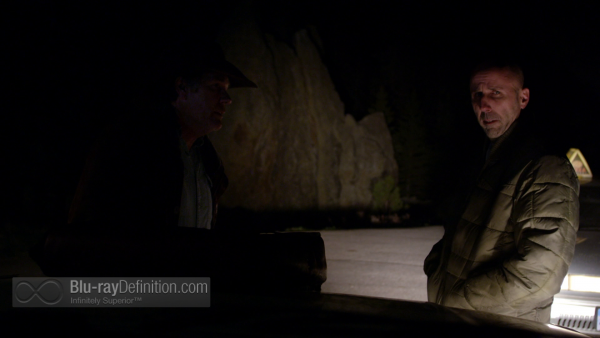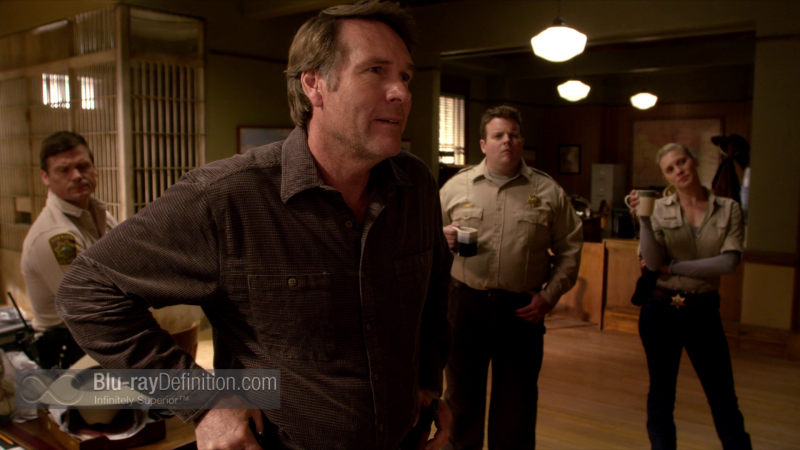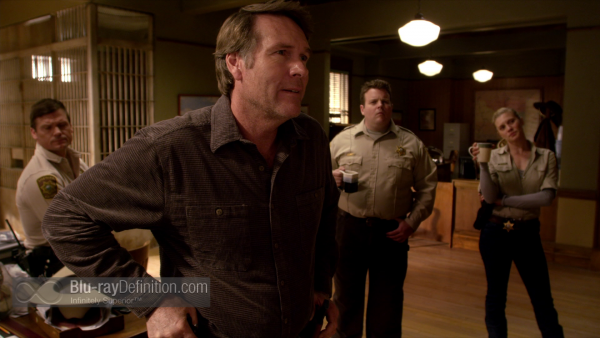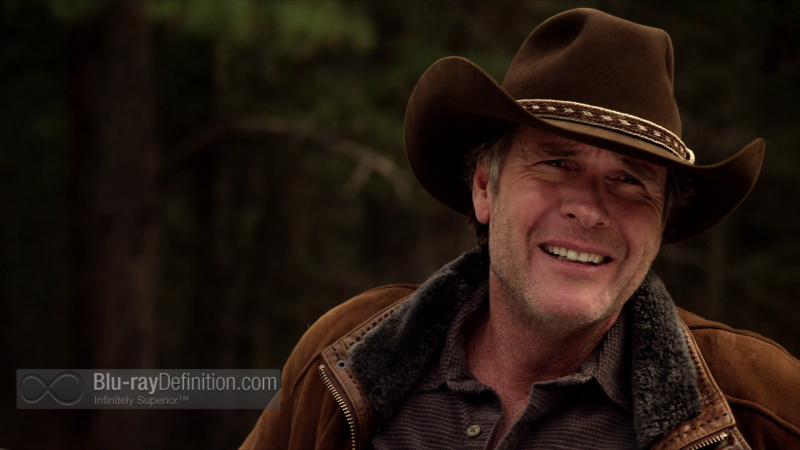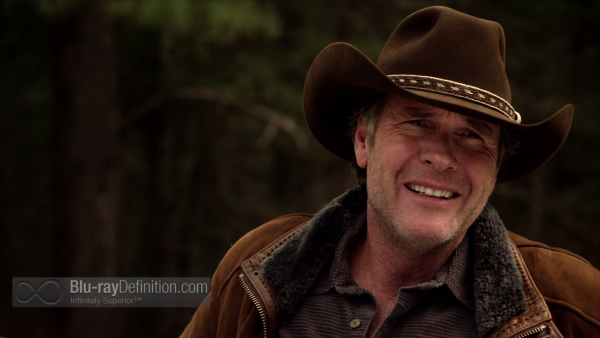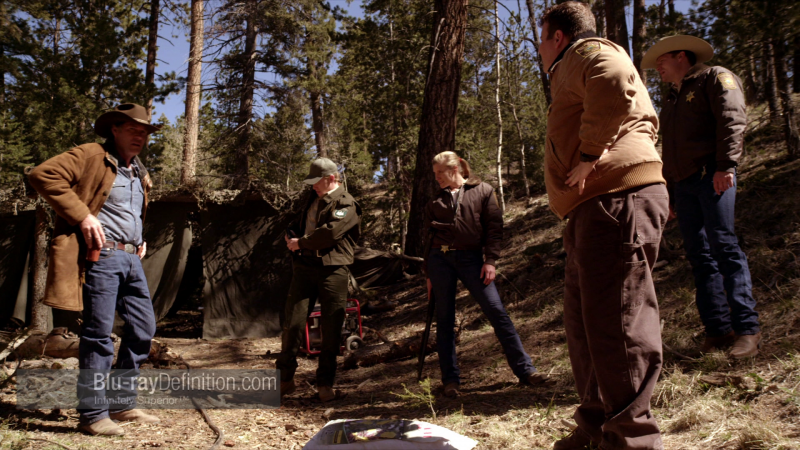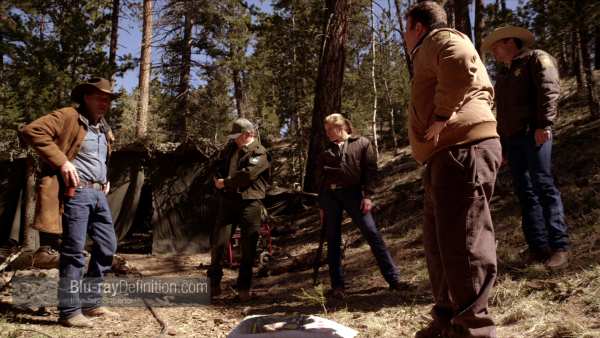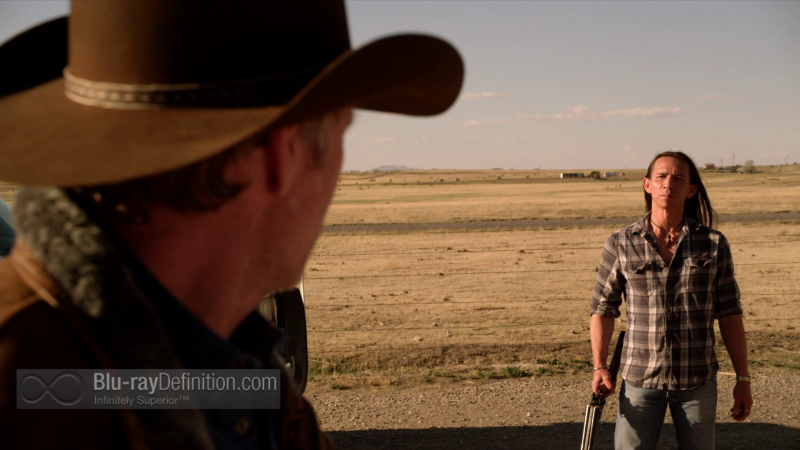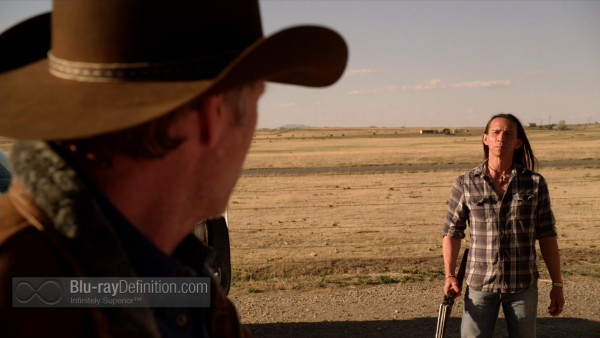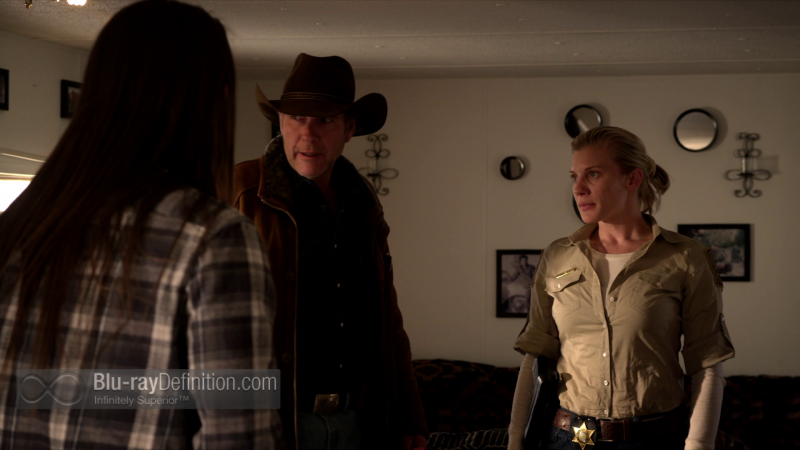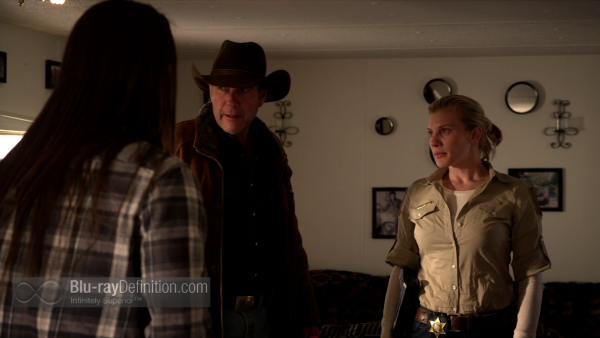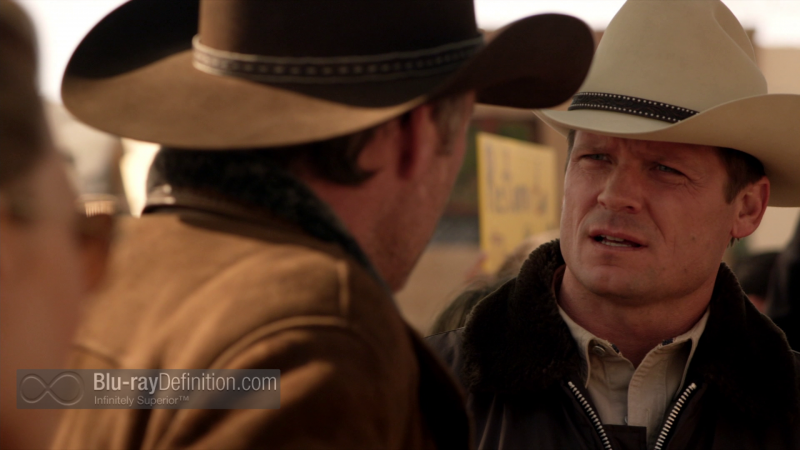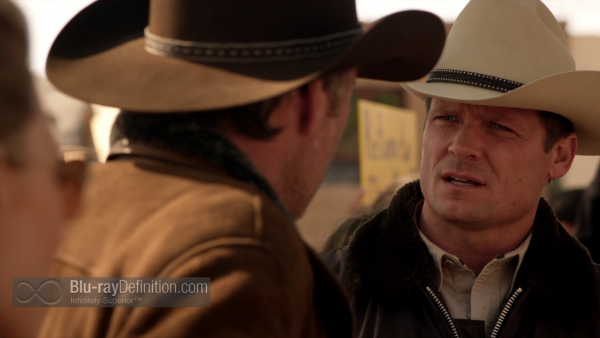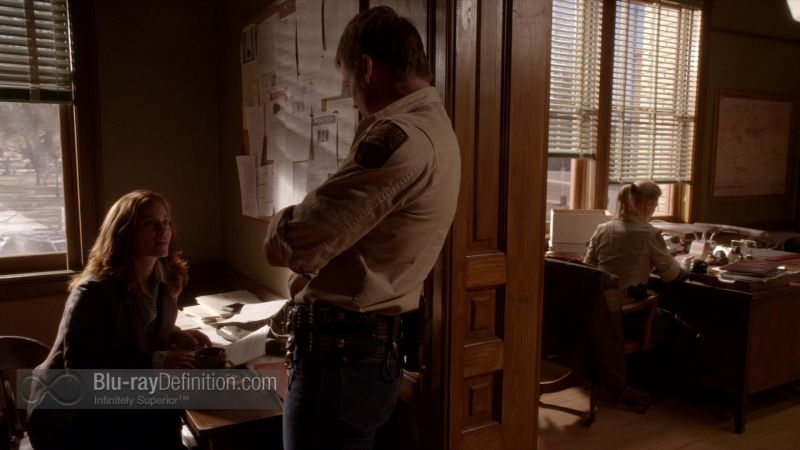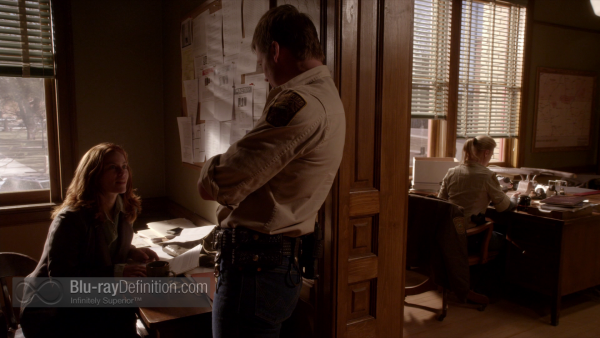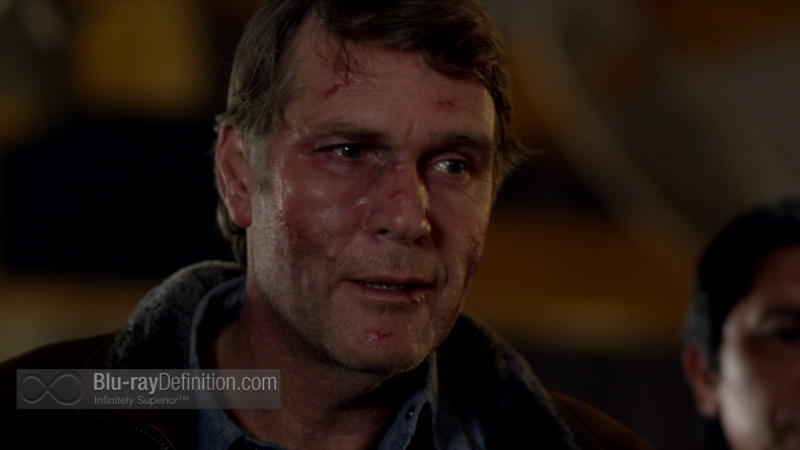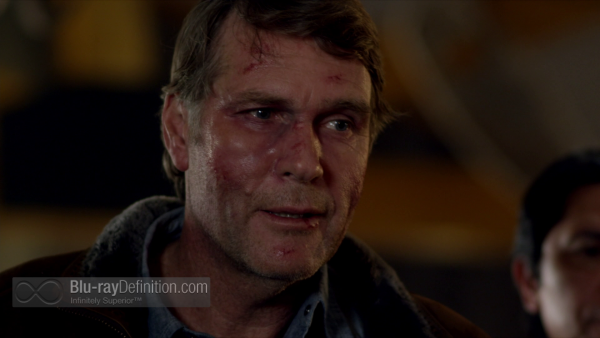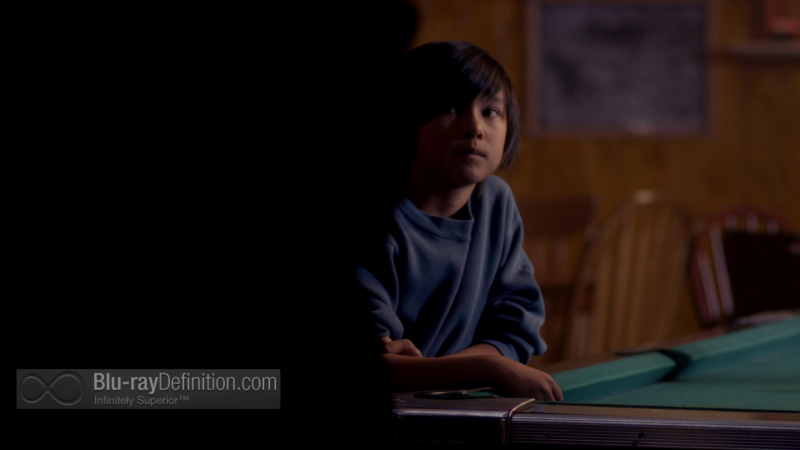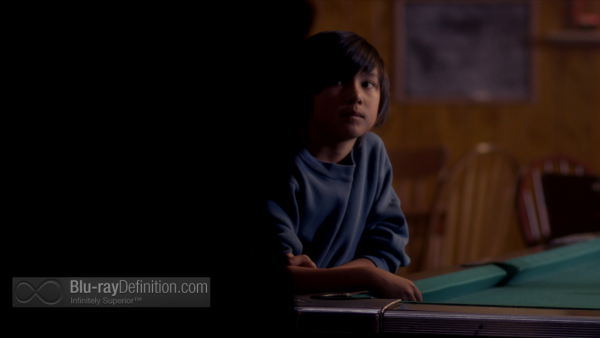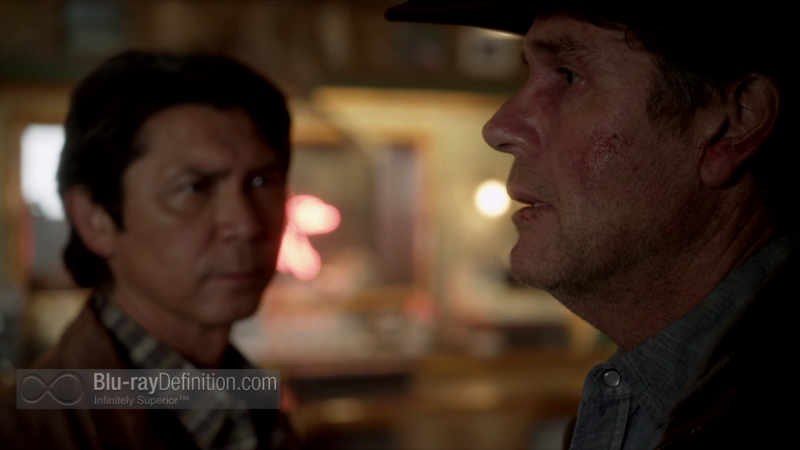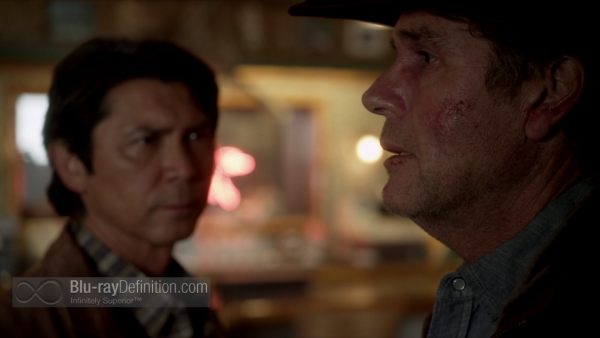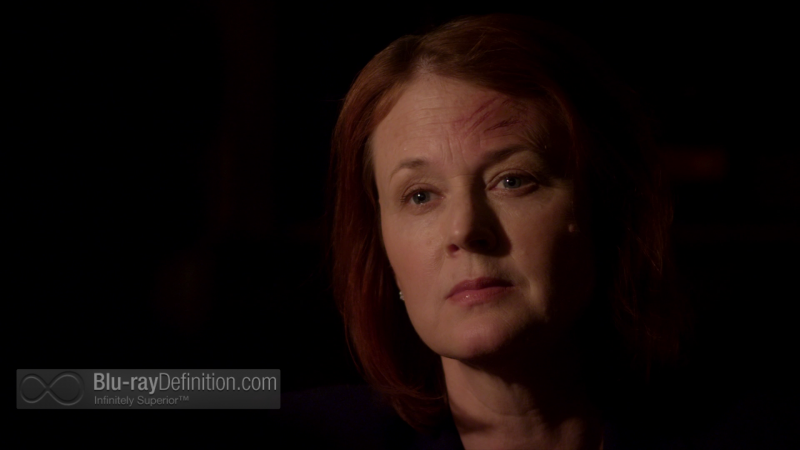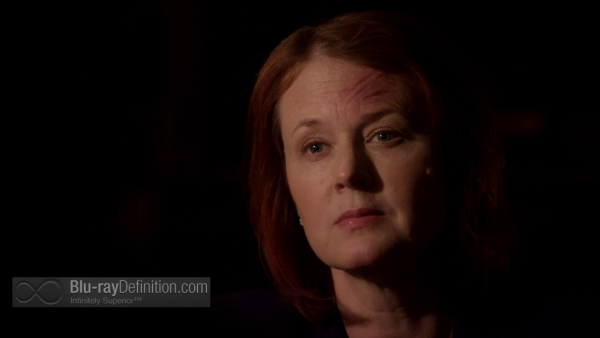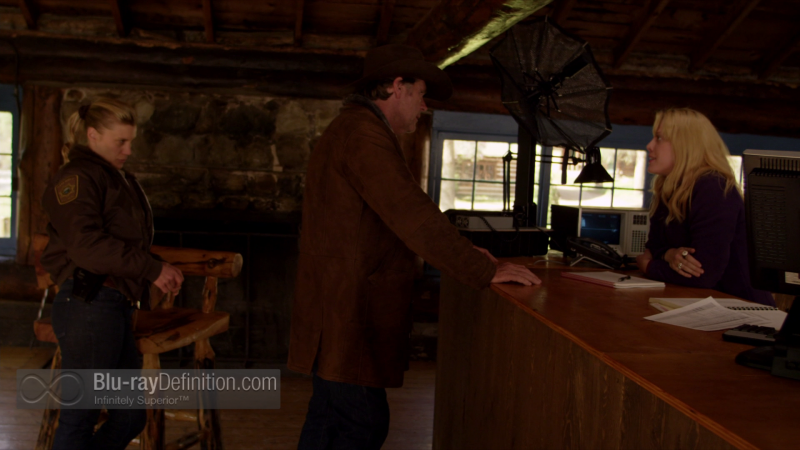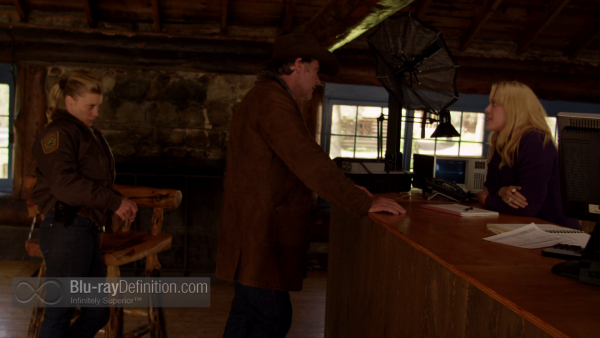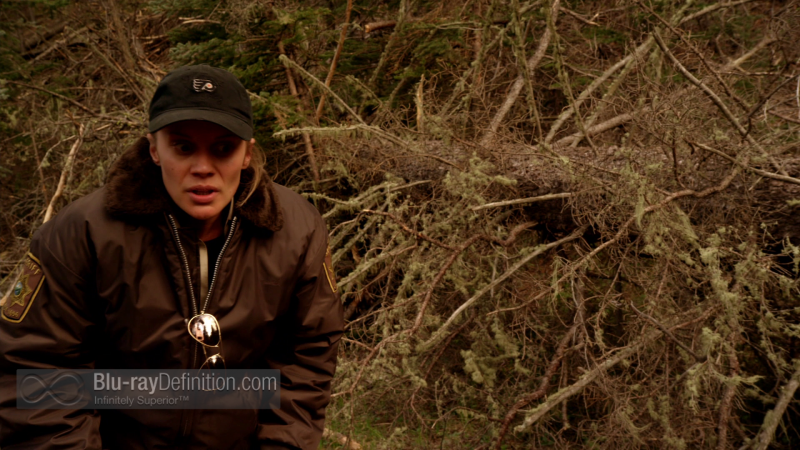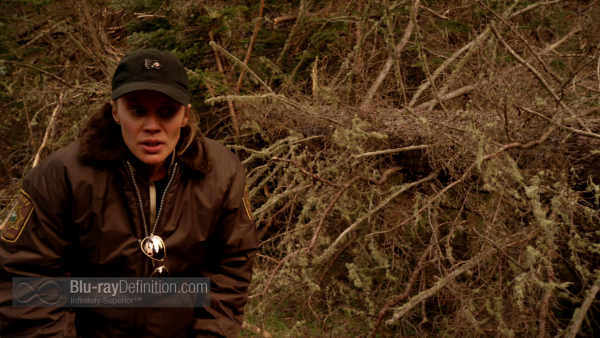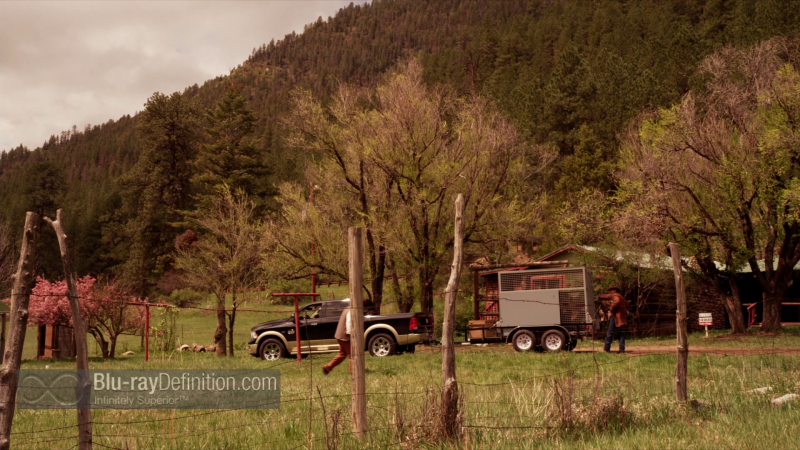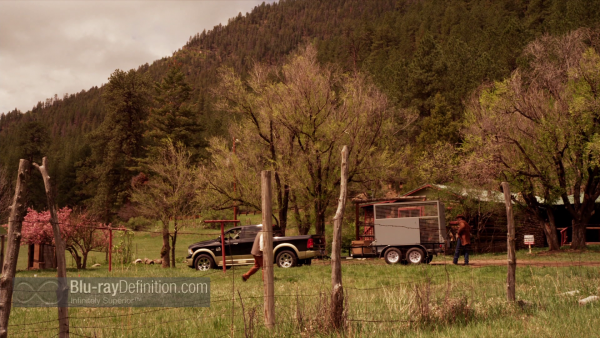 [amazon-product]B00JOPMKNC[/amazon-product]