–
The Film
[Rating:4/5]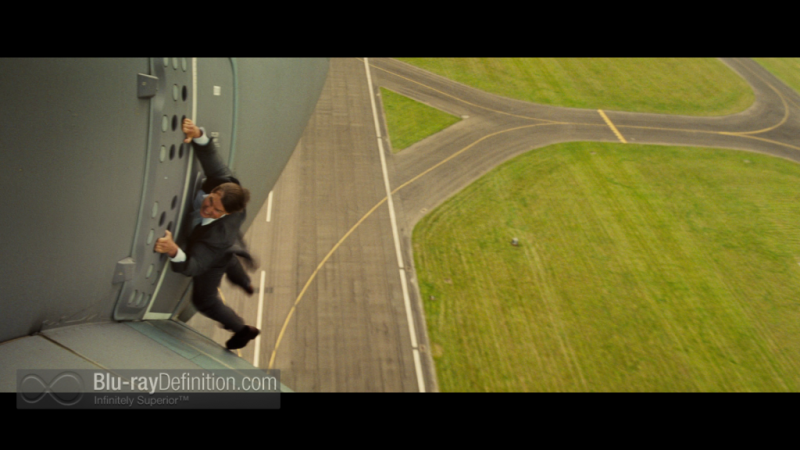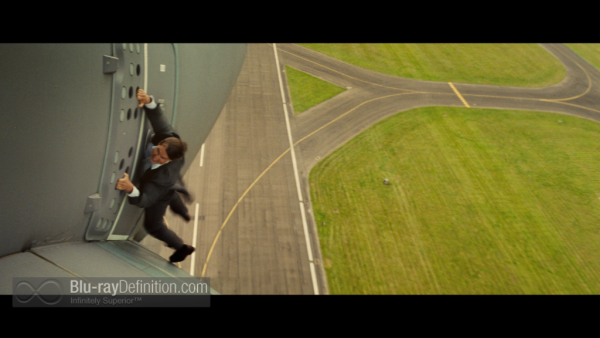 19 years later, this aging franchise looks and feels as spry as an energetic teenager with energy bursting at the seams. Perhaps the key decision in the Mission Impossible series was to employ a different director for each film. From Mission: Impossible (Brian De Palma) on, the series has seen John Woo (Mission: Impossible II), J.J. Abrams (Mission: Impossible III), and Brad Bird (Mission: Impossible – Ghost Protocol) all leave their indelible and unique mark on it. Which brings us to previous Tom Cruise collaborator (Valkyrie, Edge of Tomorrow, Jack Reacher) Christopher McQuarrie who steps in as director for this pulse-pounding, cutting edge, action packed adventure.
Rogue Nation doesn't miss a beat, starting off with Ethan Hunt's (Cruise) IMF team reassembled on a high stakes mission, and the stakes are high in more ways than one. Hunt finds himself clinging to the side of a cargo plane as it takes off as he tries to stop the delivery of poisonous gas, with hacker Benji (Simon Pegg) trying desperately to override the electronics and get the side hatch open so Ethan can get inside. That won't be the last action spectacle of the film. We'll also get an underwater dive with Ethan holding his breath for three minutes – that's after, of course, he dives into the water cooling system from the air – and a high speed motorcycle chase.
Hunt and his team spend the film fighting for their lives against a shadow organization, the Syndicate led by Solomon Lane (Sean Harris), who is controlling numerous rogue government spies around the world to cause multiple catastrophes. The enigmatic British double-agent Ilsa Faust (Rebecca Ferguson) proves troublesome for Hunt and the team as they try to track down Solomon Lane before he causes anymore disasters, including his final plan to assassinate the British Prime Minister.
Rogue Nation is relentless in its action set pieces, including a well choreographed assassination attempt at the Vienna Opera House that takes place mostly in the rafters above the stage. The film progresses from one set piece like that to the next, each one keeping you on the edge of your seat, while also carefully weaving a quite believable story as it slowly peels back the layers of intrigue until finally reaching the big the big reveal.
The cast are a real strength in this one. Alec Baldwin is a plus as CIA director Alan Hunley who actually shuts down and takes over control of the IMF, not believing Ethan Hunt's conspiracy about the Syndicate. Ving Rhames and Simon Pegg are also welcome adding much needed comic relief. And no MI movie would be complete without the perfect beautiful female foil for Ethan Hunt, obvious age differences aside (Cruise is really beginning to show his age here). Rebecca Ferguson is fantastic as the not quite to be trusted spy.

Video Quality
[Rating:4.5/5]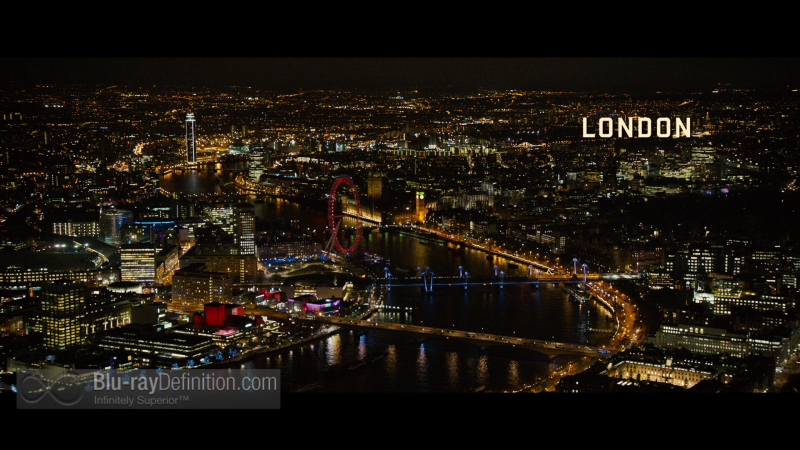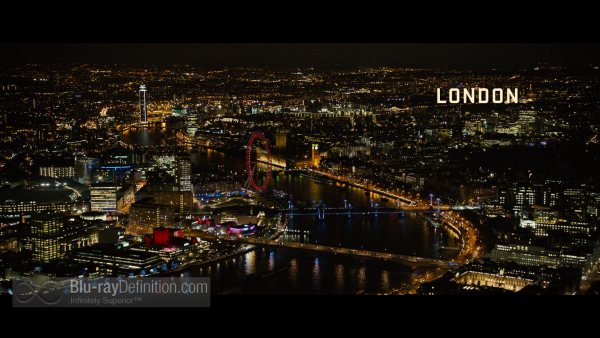 M:I — Rogue Nation was shot mainly on film in the anamorphic format utilizing ARRI ALEXA XT, ARRI ALEXA XT M, and Panavision Panaflex Millennium XL2 cameras with Kodak Vision3 200T 5213 and Vision3 500T 5219 35mm film stock, although some scenes were also shot digitally on the ARRI ALEXA 65. The AVC/MPEG-4 1080p encodement from Paramount looks excellent even if it has more texture than we're used to seeing from what has become the increasingly common digital/HD production in movies like these today. But, we get lots of crisp detail, little in the way of motion artifacts and digital anomalies, outstanding color and shadow detail.

Audio Quality
[Rating:5/5]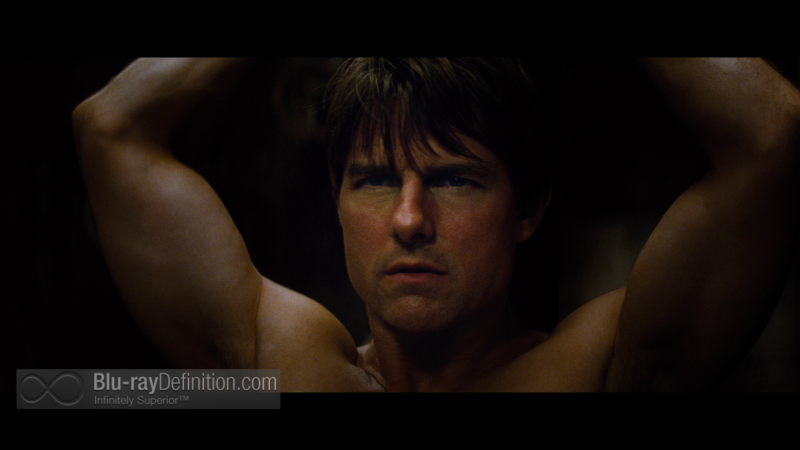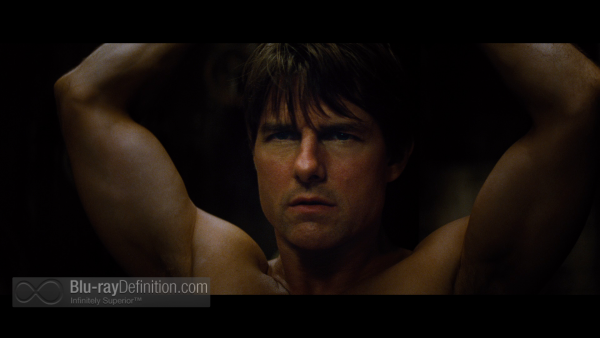 Rogue Nation is yet another film with a new Atmos audio mix for the home. On my still non-Atmos-enabled 9.1 sound system, I get the Dolby TrueHD 7.1 (48kHz/24-bit) sound mix, which is still nothing to sneeze at. It's everything one would expect from an action blockbuster, with great dynamic range, full and clear dialogue, big, resounding low end effects, and lots of solid sound effects panned around the room.

Supplemental Materials
[Rating:4.5/5]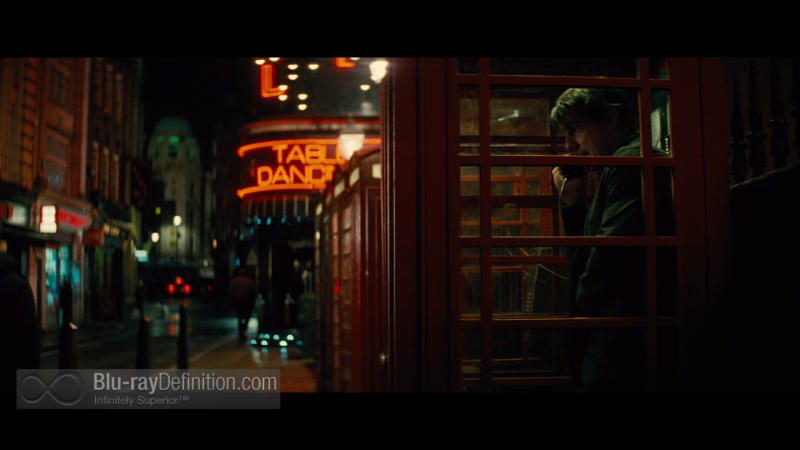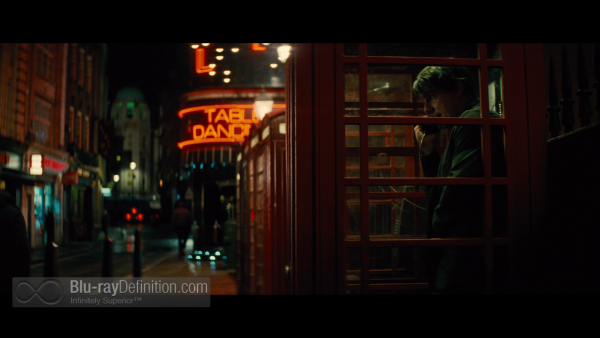 DVD with feature film in standard definition
iTunes Digital HD Digital Copy & Digital HD UltraViolet
Your choice of a bonus movie from the Mission Impossible collection on Digital HD (offer expires 2/15/2016)
Commentary by Tom Cruise and director Christopher McQuarrie
Lighting the Fuse (1.78:1; 1080p/24; 00:05:57)
Cruise Control (1.78:1; 1080p/24; 00:06:33)
Heroes… (1.78:1; 1080p/24; 00:08:06)
Cruising Altitude (1.78:1; 1080p/24; 00:08:23)
Mission: Immersible (1.78:1; 1080p/24; 00:06:45)
Sand Theft Auto (1.78:1; 1080p/24; 00:05:35)
The Missions Continued (1.78:1; 1080p/24; 00:07:08)

The Definitive Word
Overall:
[Rating:4.5/5]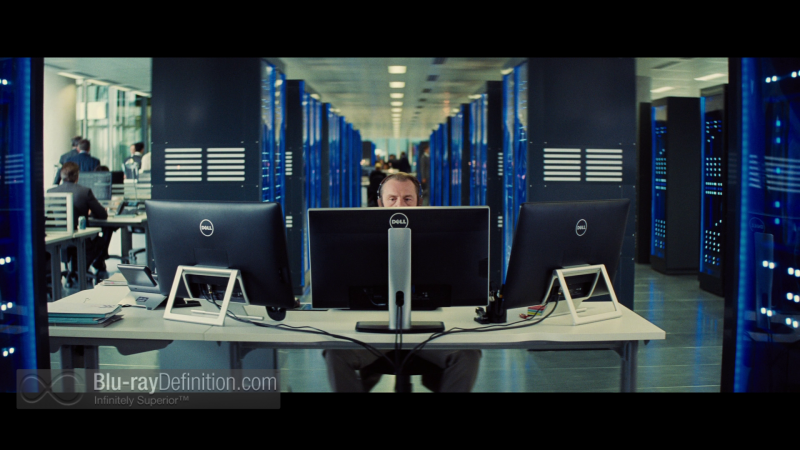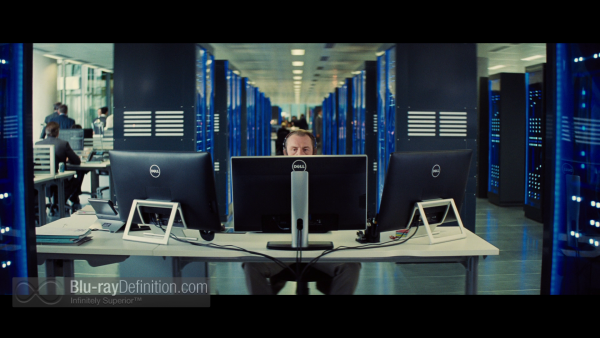 Rogue Nation has everything you want in an action movie. This is top notch popcorn entertainment that will also serve as high quality home theater reference material on Blu-ray.

Additional Screen Captures