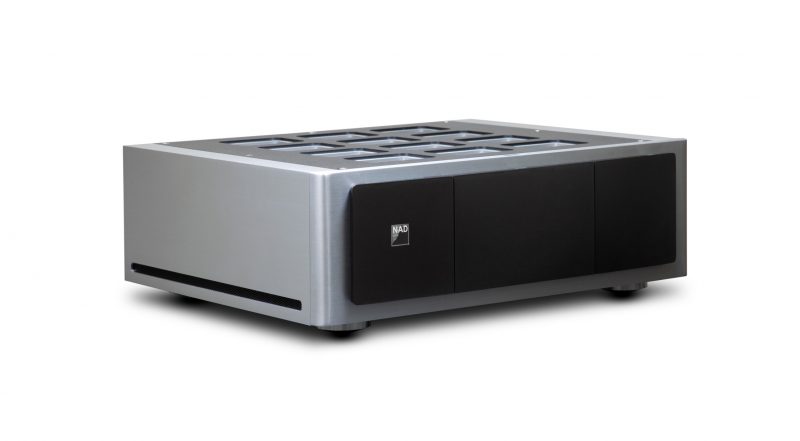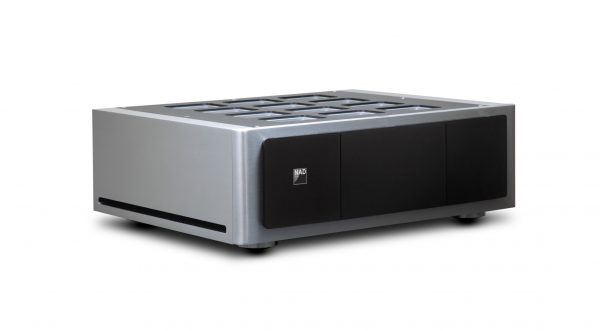 PICKERING, ONTARIO, CANADA, AUGUST 4, 2020 — NAD Electronics, unveiled another new and unique product, the NAD Masters M28, a seven-channel high-performance amplifier that can power a state-of-the-art multi-channel system for music or home theatre. Of note, the reference amplifier is the first multi-channel amplifier to utilize Purifi's Eigentakt™ (self-clocking) amplifier technology.  Advanced technology, well-thought-out PCB layouts, and advanced mathematical modeling solved the last remaining limitations of audio amplifiers. The measured result is less noise and lower distortion, but the audible result yields detail and transparency of the sound that provides new levels of refinement at any volume level.
Unlike most Class D amplifier designs, the M28 is not only able to easily handle long cable runs but is impervious to the loudspeaker load and can provide 200W of continuous power into 8 Ohms (all channels driven) and 560W of dynamic power into 4 Ohms. Eigentakt technology also manages clipping with instant recovery similar to the behavior of high-quality Class A/B amplifiers.
"NAD has always been known for great sounding amplifiers that punch way above their weight and the M28 does this at a reference level and then some" states Cas Oostvogel, NAD's Product Manager. "Using the Purifi Eigentakt technology, the M28 delivers massive amounts of power with sound quality that has to be experienced to fully appreciate. Even better, NAD engineers have managed to deliver all this performance at a cost less than traditional technology."
For ease of installation in a variety of systems, the M28 accepts both single-ended RCA and balanced XLR inputs, the latter being the same efficient audio interface as used by professional studios to provide the highest level of signal integrity with the lowest noise floor for the best possible performance. The high-quality binding posts provide rock-solid speaker connections.
NAD Masters M28 KEY FEATURES 
HybridDigital™ Purifi Eigentakt™ Amplifier
200W x 7 channels into 8 Ohms (20-20,000 Hz) at 0.003% THD
4-Ohm stable for use with a wide range of speakers
Locking XLR connectors and special interface electronics allow long cable runs without noise pickup or signal loss
Balanced and single-ended line inputs
12-Volt trigger
The NAD Masters M28 ($4,999 U.S. MSRP) is available now to order and will begin shipping in August 2020. For more information, visit the website: https://nadelectronics.com