– –
The Film
Christine wakes up everyday remembering nothing. She lives with a man who says he's her husband, but she doesn't remember him. One day she discovers the shocking truth about him, and the family she used to have, in the new film Before I Go To Sleep.
Nicole Kidman plays Christine. Ten years ago she was involved in an incident and ever since then she's not been able to remember anything — she's got amnesia. Everyday she looks at the photographs her husband Ben (Colin Firth) has put on the bathroom wall to help her spark memories of her life before the incident. Ben has even added post-it notes to the wall pointing to him that say 'this is your husband', and every morning, and at night when he comes home from his professor job, he tells her 'I'm your husband.'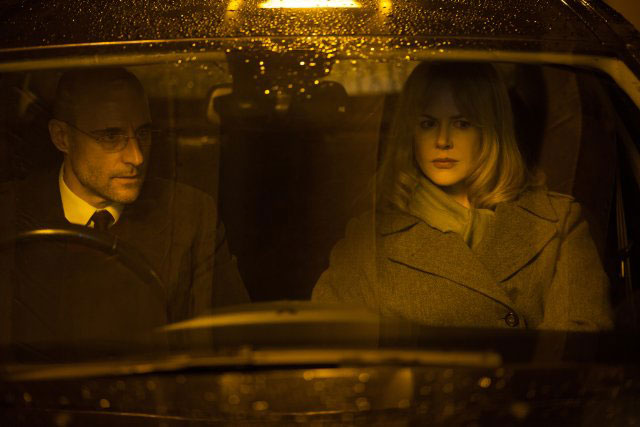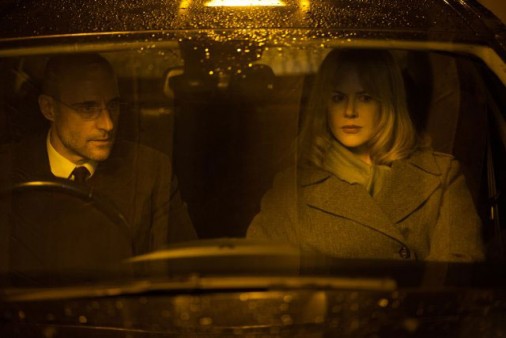 Christine uses a video camera given to her by Dr. Nasch (Mark Strong) where she has recorded a message to herself explaining to herself her identity. Meanwhile, Dr. Nasch calls Christine everyday to remind her to play the video camera so that she understands who she is and what is happening to her. Everyday his phone call to her is the same 'Good morning Christine, this is Dr. Nasch. You won't remember me but I'm helping you in your recovery. Go to your closet and have a look at the video camera in the bottom drawer and look at the video diary…. Do this and I will call you back in a few minutes.'
Christine still thinks she's ten years younger than she actually is, but over the course of the movie she starts to remember bits and pieces of her previous life, with some help from Dr. Nasch. Is he helping her in her recovery or is he playing with her mind? Christine, at some point, remembers that she had a son, and she asks Ben about it. He confirms this but says their son died four years ago. But is he hiding some of the facts from her so as not to hurt her, and perhaps hiding something more? Christine then remembers a friend of hers, Claire (Anne-Marie Duff), who she meets up with and who confesses to Christine that she and Ben had an affair years ago. This revelation confuses Christine even more and it's at this point that she questions her life and the people around her and who she can and cannot trust. It's up to Christine, on her own, to figure out what exactly happened to her, and who is the identity of the man she lives with?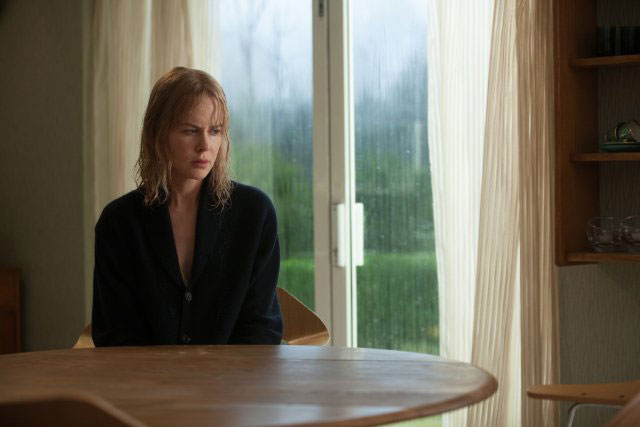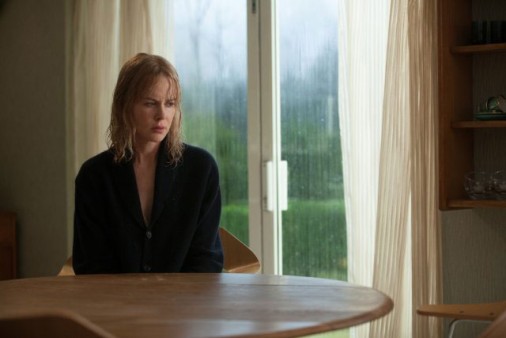 Before I Go To Sleep is based on the book of the same name by Steve J. Watson, adapted for the screen and directed by Rowan Joffé.We're never too sure whether Christine is crazy and doesn't understand the events around her situation and that she thinks she's a victim of a conspiracy, or if she's being exploited by the men around her and needs to figure out a way to escape. And this is the film's strong point, not knowing what is what and who is who until the end of the film when the incident that caused her to have amnesia is explained. Kidman, who is in every scene of the film, is confused and lost, living in a claustrophobic world, wearing no makeup — with many close-ups, she's playing a character in search of her character. Firth is perfect as Ben, Christine's husband who made the decision to check her out of the hospital where she was being treated (not in the film) for amnesia and care for her at home. Kidman and Firth both worked together in last year's The Railway Man, a film that had tepid reviews. They're better together in this film. Mark Strong is excellent as Dr. Nasch — he's Christine's lifeline, and the man who tries to keep her sanity. But at the ending of Before I Go To Sleep it creates a jigsaw puzzle that makes it difficult to understand the men's motives, especially Ben's motive, why he did what he did to her, and especially who exactly is Dr. Nasch. So there are more questions than answers when the film is finished. I would recommend reading the book to get a better grasp on the story as the finale of the film will just confuse and frustrate you.
Our Movie Rating:
[Rating:2.5/5]