As a recovering headphone junkie (just kidding), I seem to get the next great models to take for a test drive. The Bowers & Wilkins company, better known for their outstanding loudspeakers, have gone after headphones and earphones in a big way. I have enjoyed the B&W P3 headphones for the past two years and, eagerly awaiting the next model, when the box arrived, I literally ripped the P5 Series 2 headphones out and could not wait to plug them in to my portable players.
I believe these Phones are calling you
Like the P3s and the preceding P5s, these are "on ear" rather than circumaural headphones, a design that a lot of listeners prefer for their listening comfort. Unlike the more traditional phones that surround the ears, the P5/2s do not offer complete sound isolation but do provide enough isolation that, at sufficient volume, take the external environment out of the sonic equation.
In redesigning the P5 headphones (which I have heard and they did make a considerable positive impression on my ears), the B&W team retained the comfortable (and removable) leather ear cushions, folding arms and snazzy aluminum backing. Where the Series 2 differs from its predecessor is the two 40 mm CCAW moving coil drivers with nylon-damped diaphragms. Their 22-ohm impedance should be friendly to i-devices as well as other portable digital players (I also used my Astell&Kern AK240 in this review).
The ear cushions that are held in place by magnets have an acoustically transparent grille and can be easily removed to swap the standard 1.2 m cord with a 3.5 mm stereo mini-plug for a 2.5 mm mini-plug for computer music listening if so required. The cord has play and volume controls that work with i-devices and their 195 g weight makes them quite comfortable for long listening sessions.
These Phones were made for listening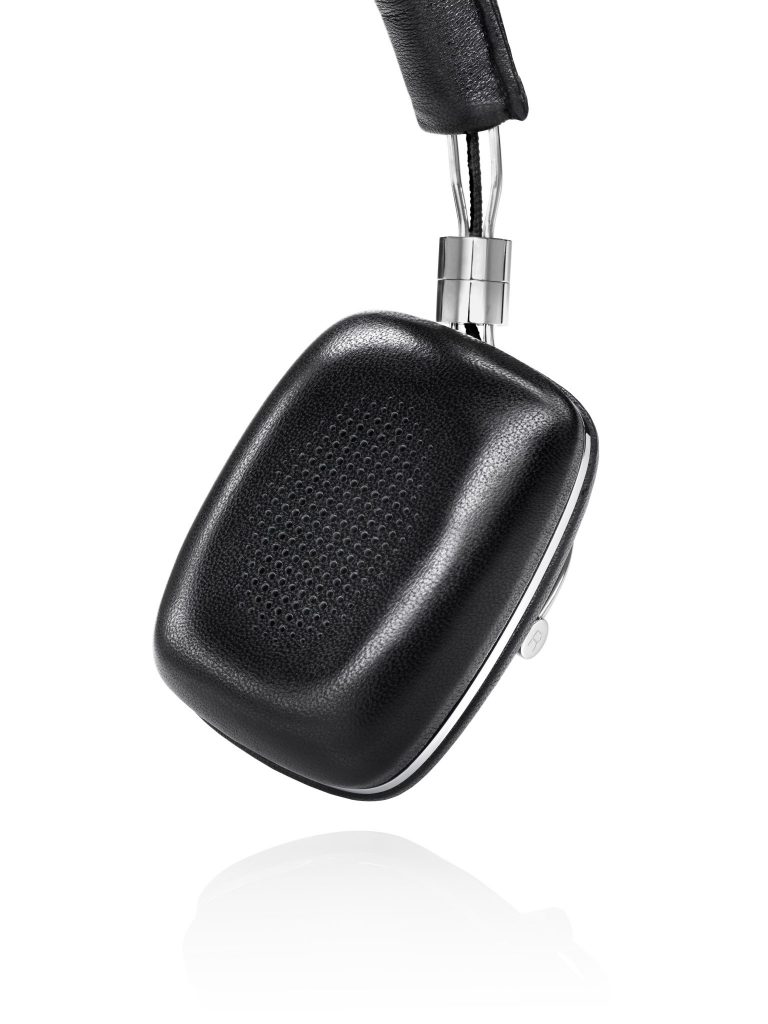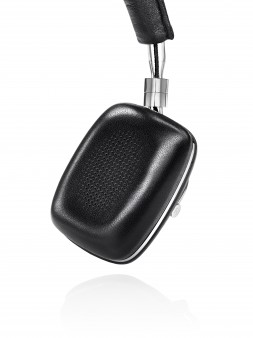 Dynamic transducers require some break-in and I let the P5 Series 2s bear the brunt of about 100 continuous hours of exposure to music before serious listening began. As the drivers loosened up, I could hear significant improvement in space, and mid-range and bass articulation. .
As most potential buyers will be using these phones for their i-devices, I did a lot of listening with my iPod Classic and iPod Nano. Jumping right into an ALAC download of Esmeralda Spalding's breakthrough album, Chamber Music Society, that features lots of her acoustic bass and mesmerizing vocals, I went to my go-to track, "Inutil Paisagem" where Lady E partners with Gretchen Parlato, exchanging English and Portuguese lyrics over a string bass. Both voices came through with crystalline purity, while the ample bass filled out the soundstage. Another favorite ALAC file, Ann Savoy & Her Sleepless Knights pumped out the snappy "Getting some fun out of life," complete with Ann's distinctive voice backed by acoustic guitar, violin, piano and bass all loud and clear.
Of course, most iPod listeners choose quantity over quality and pack their portable players with highly compressed mp3 files, usually at 128 kbps sampling frequencies. Listening with typical plastic earbuds, iPodders won't hear these obvious sonic deficiencies of such sources. But moving up a number of notches to the P5/2s tells a different story. Playing one of my guilty pleasure cuts, the Spice Girls' "Get Down," proved this point with its bloated bass, the swirling electronic effects barely audible, and voices etched. The P5/2s did their best possible to mitigate these shortcomings, but I still got the proverbial "lipstick on a pig" results.
Moving to better quality mp3s, matters changed considerably. I fed these phones Robbie Robertson's evocative "Somewhere Down a Crazy River," a 320 kbps download with great air, pulsating drums and Robbie's husky voice. Quite listenable, in fact, quite a bit better than what I expected. I turned to another 320 kbps file, Olivier Messaien's titanic symphony, Turangalila, complete with two pianos (Jean-Yves Thibaudet and Takashi Harada), the ondes Martenot (an exotic electronic keyboard) and the Royal Concertgebouw Orchestra led by Ricardo Chailly. The P5/S2 delivered an amazing amount of music from this huge score.
Okay, listeners blessed with higher end digital players, in my case the Astell&Kern AK240, will want to get an idea of what these phones can do with uncompressed, high-resolution sound sources. Cutting to the chase, I went right to a DSD file, Jeremy Monteiro's super intimate cover of the late Karen Carpenter's "A Song for You." Jeremy's ethereal voice gets a solo piano accompaniment and, whoa Nelly, this cut just floated out into space with ample recovery of the piano keys and every single breath that this singer takes. Turning to the Eagles, and my perennial choice of "Hotel California" from the Hell Freezes Over concert in CD-quality FLAC resolution, the shifting timbres of the opening drumbeats were simply sensational. Another FLAC file, "Circle of Life" from The Lion King, hypnotic background vocals with the forward placement of Carmen Twillie's voice was given its all-encompassing sonic due.
I also listened to a bunch of high-resolution files stored on my MacBook Air via Audirvana Plus (Version 2.04). Running the table from Joel Fan's West of the Sun (176.4kHz/24-bit), to Honey Boy Edwards Shake 'Em on Down (DSD64) through the second movement of David Chesky's String Theory/Cello Concerto (44kHz/24-bit), the P5/S2 opened up every single selection like nobody's business. Folks, computer listening with these headphones can really be fun!
I had a chance to do a side-by-side comparison with the B&W P3s that I have enjoyed for more than two years. There is a strong family resemblance between the P3s and the P5/S2s although the former use a mylar-damped laminate diaphragm while the latter has nylon-damped dynamic moving coils. Both phones do a nice job in extracting information from the music that they receive. The most obvious differences reside in the size of the soundstage, depth of bass, and overall sonic balance, all favoring the larger P5/S2.
The Good
Comfortable
Incredible presentation of deep bass
Wide dynamic range
Good detail recovery
Superior build quality
The Bad
Exposes the deficiencies of mp3 files
The Scorecard:
Design/Ergonomics:
[Rating:4.5/5]
Performance:
[Rating:4.5/5]
Value:
[Rating:4.5/5]
Overall:
[Rating:4.5/5]

The Definitive Word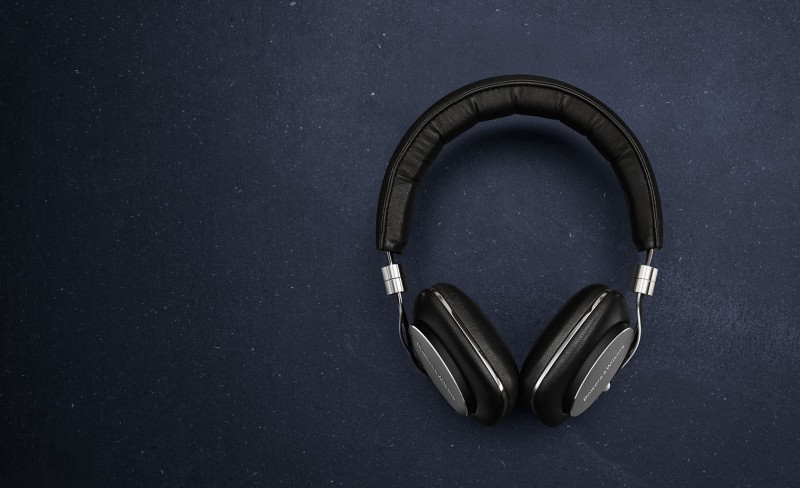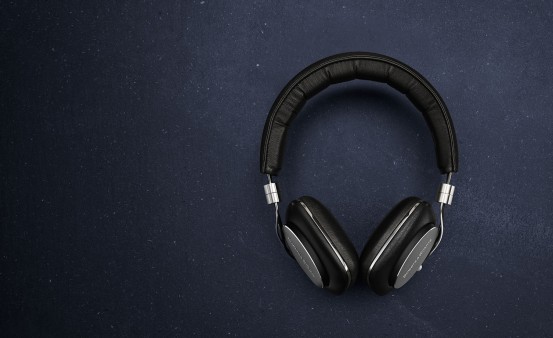 Where should you draw the price line when considering a purchase of really good headphones for your portable player? If you listen mostly to highly compressed mp3 files, then the $199 B&W P3s will save you a hundred bucks. However, if you have a bunch of CD-quality or higher resolution files on your portable player or computer, then the extra space and bass that the P5 Series 2 phones provide is most assuredly worth the extra money. Your ears will be smiling long after your wallet's grimace has become a distant memory!
Specifications
Distortion (THD)                                           <0.4% for 1 kHz/10mW
Maximum input power                                   50mW
Sensitivity                                                       108dB/V @ 1 kHz
Inputs                                                             3.5 mm Stereo mini-jack (on cable)
Drive Units                                                     2 x 40mm full range
Impedance                                                       22 ohms
Frequency range                                              10 Hz to 20k Hz
Cable length                                                    1.2 m
Weight                                                             195 g
More Information:
Bowers & Wilkins P5 Series 2 Headphones (SRP $299)
[amazon-product]B00NOOWVCE[/amazon-product]