– (scroll to bottom if using the mobile OS)
The Film
[Rating:3/5]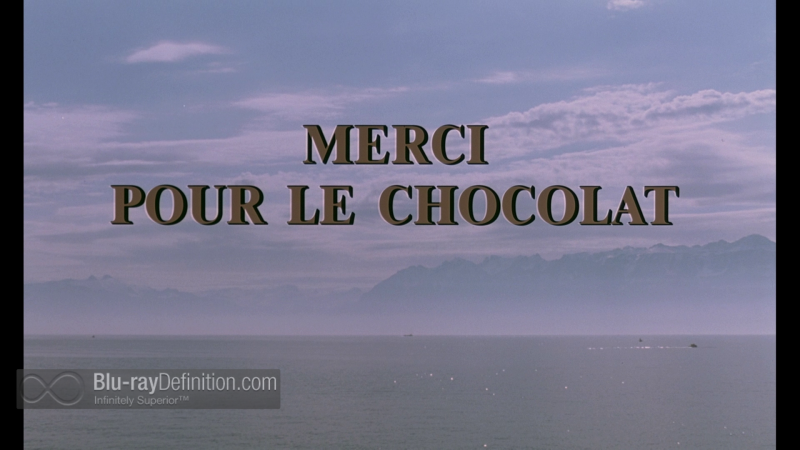 In one of his last films, Nightcap or Merci pour le chocolat, Claude Chabrol crafted an interesting psychological thriller around suspicion, murder, and music, from American author Charlotte Armstrong's crime novel The Chocolate Cobwebb.
Marie-Claire "Mika" Muller (Isabelle Huppert) is the head of large Swiss chocolate company and has recently re-married her ex-husband, famous classical pianist André Polonski (Jacques Dutronc), to whom she was briefly wed nearly 18 years earlier. André is a widower who was left to raise his son Guillaume (Rodolphe Pauly) on his own after his second wife Lisabeth died in a car crash. The interesting story is, Guillaume was almost accidentally switched at birth with a girl shortly after he was born. That young woman, Jeanne (Anna Mouglalis), now grown, and bearing a striking resemblance to André's deceased wife, hears about this story from her mother and her mother's friends, and has to investigate. She shows up at André's home one evening and tells him and Mika that she was that baby girl that Guillaume was almost switched with. Mika, is wary, but outwardly affable toward Jeanne. Meanwhile André takes a liking to her right away, because Jeanne, unlike his own son Guillaume, is also a highly skilled pianist and is currently practicing for a major competition. André offers to tutor Jeanne. Later that same evening, Jeanne becomes suspicious of Mika's ultimate intentions when Mika offers her some of her famous homemade hot chocolate as a nightcap. When Jeanne sees Mika purposely spill the chocolate all over her, she takes her stained sweater to her boyfriend Axel (Mathieu Simonet), who works in her mother's medical lab, and has him test it. Sure enough, the chocolate is laced with a notorious date rape drug. It's the beginning of the unraveling of a deeper mystery involving Mika, Guillaume, and perhaps even Jeanne.
Merci pour le chocolat may not be up to the same quality of Chabrol's invigorating, early efforts from the 1950s like Le beau Serge or Les cousins (in fact, there are a few lapses, just check out the scene in Chapter 5, at aprox. The 38 Min. 50 sec. mark where you can actually spot the overhead mic drop into the frame, screen capture number 14 below), but there is plenty to love about this still very much gripping crime thriller.
Firstly, Isabelle Huppert's performance is mesmerizing. She is cold as ice and impeccable as the possible killer with the caring exterior. The final scene with the credits rolling as the tears roll down her cheeks, obviously real as it is done with no edits, is remarkable acting. She conveys so much emotion just in her face alone. Secondly, Chabrol uses so much symbolism here — a web weave cover on a couch, the black and white backgrounds or black and white clothing denoting good versus evil as Mika squares off against Jeanne's mother – one could go on for days finding them. Lastly, the beautiful photography, courtesy of Renato Berta (Au revoir les efants) is reminiscent of the inventiveness of the early Nouvelle vague in its often free form feel or sometimes angular framing, super close-ups on faces,  and intelligently framed shots.
Still, the story here does tend to break down a bit. Either it is too short or too many things are left unanswered, such as why Jeanne is so easily accepted into this family in the first place, being basically a stranger. The strained relationship between father and son is left by the wayside, and, the most glaring defect is the mystery at the center of the story is really not a mystery at all. All clues point to Mika being a cold blooded killer from the beginning, especially when they tell you that she's been dosing her famous hot chocolate with benzodiazepine from early on in the film. So the only things to hold onto in Merci pour le chocolat are the incredible performance from Huppert and the gorgeous way in which the film is shot.
Video Quality
[Rating:3.5/5]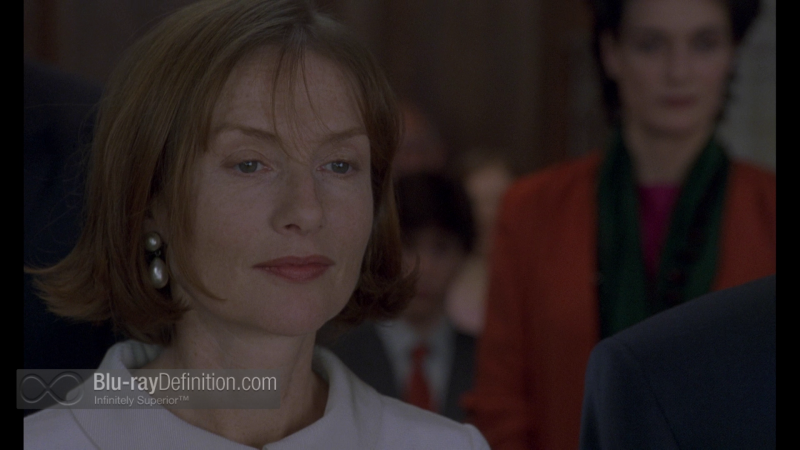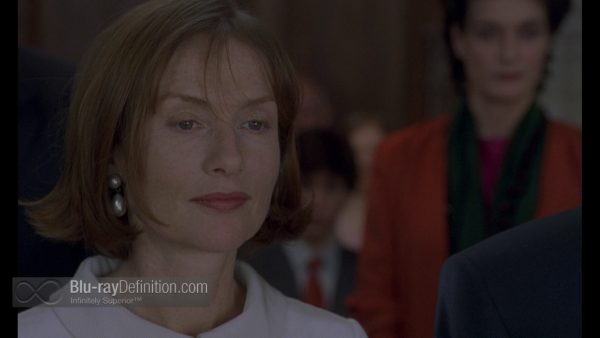 We get a competent AVC 1080p encodement of Merci pour le chocolat on Blu-ray from Cohen Media Group. The color palette looks a bit pallid and there is some mild speckling of scratches and dust that can be spotted throughout, but mostly the film looks good and natural, with a mid-level quality of contrast and saturation.
Audio Quality
[Rating:3.5/5]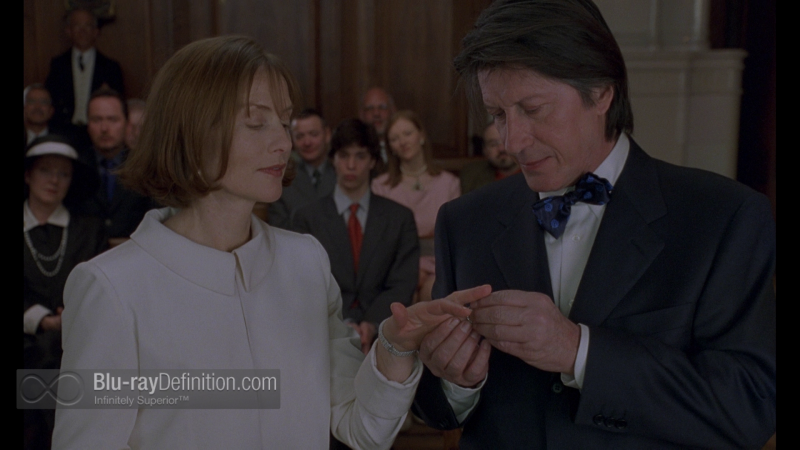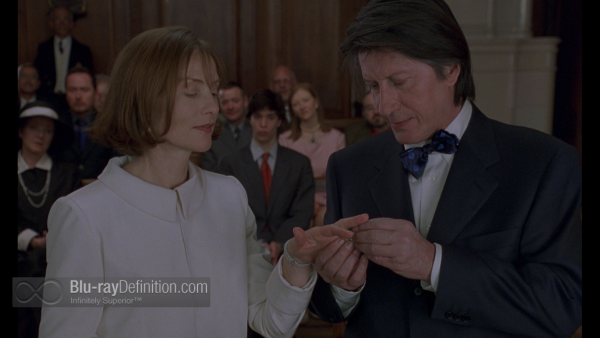 The original French stereo soundtrack for Merci pour le chocolat is supplied in LPCM 2.0 (48kHz/24-bit). It offers clear dialogue and subtle stereo effects. The piano music so central to the story sounds quite good and natural.
Supplemental Materials
[Rating:1/5]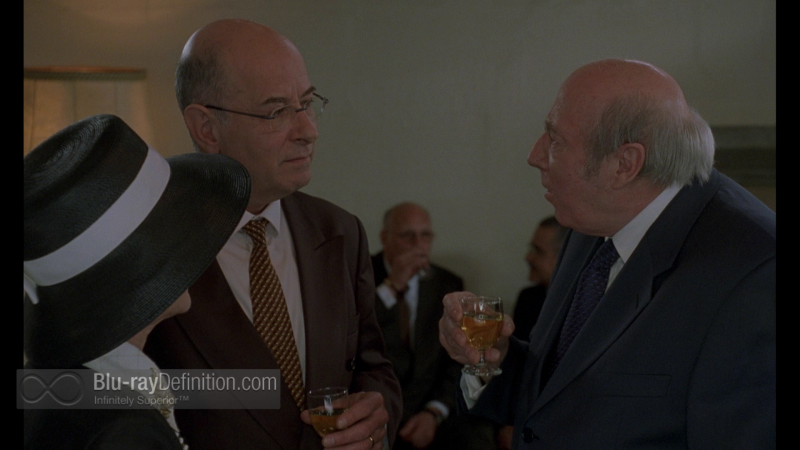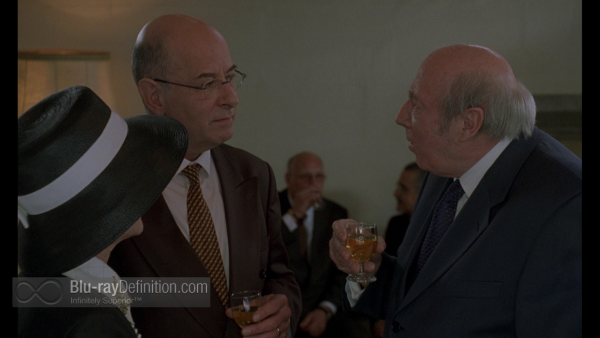 Feature-Length Audio Commentary by film critics Wade Major and Andy Klein
2014 Re-release Trailer (1.78:1; 1080p/24; 00:01:53)
The Definitive Word
Overall:
[Rating:3/5]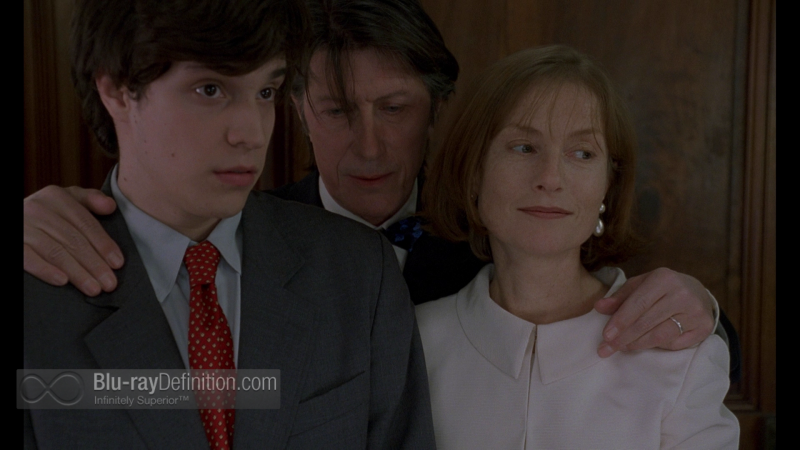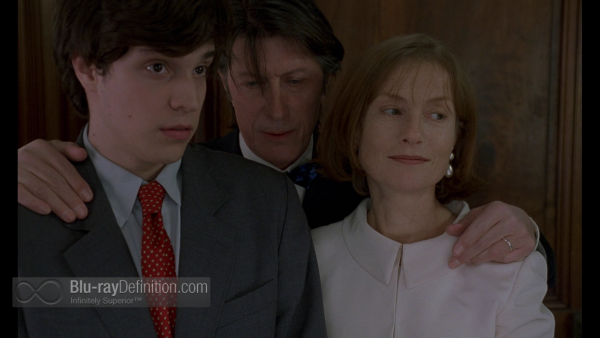 Isabelle Huppert's performance in Merci pour le chocolat is without reproach, but in the overall Claude Chabrol canon the film is just an average work that has some great strengths that are tempered by what is a weekly done adaptation of its original source.
Additional Screen Captures
[amazon-product]B00LFN004C[/amazon-product]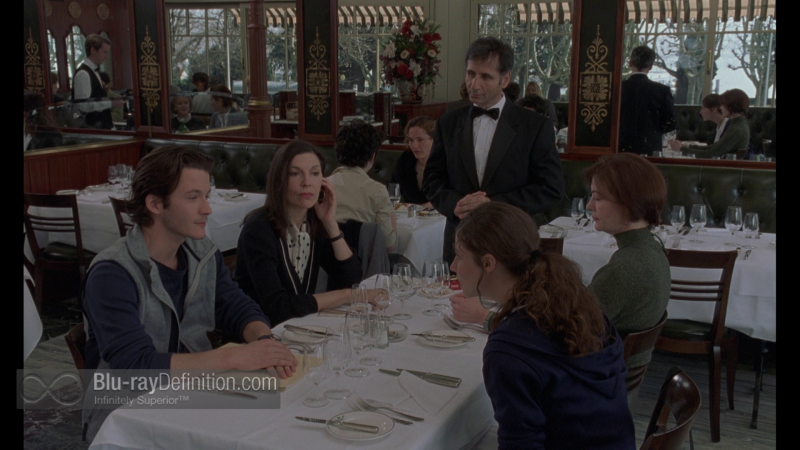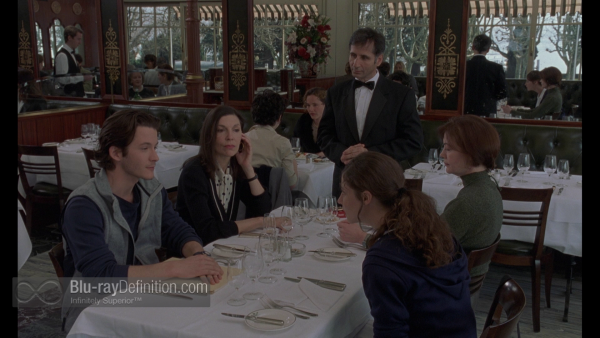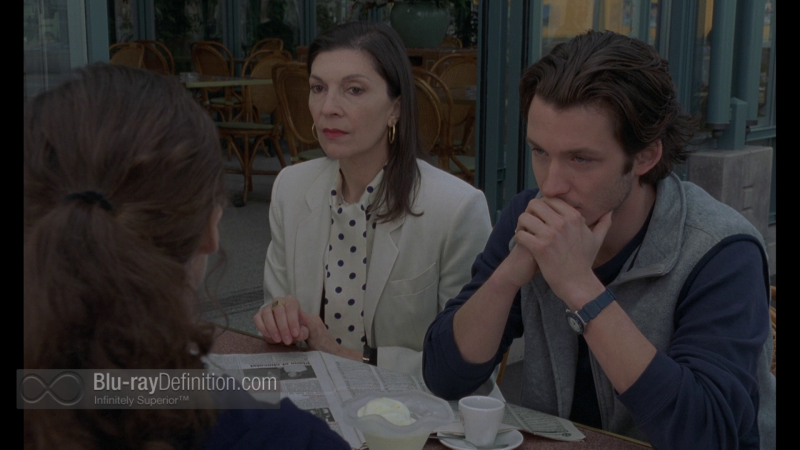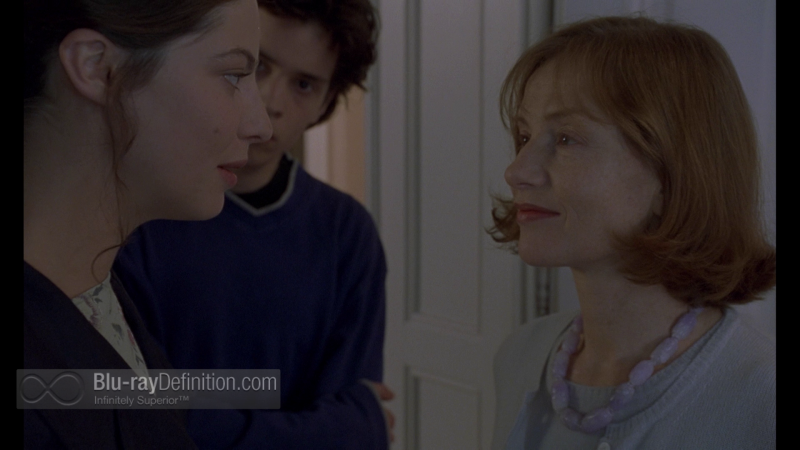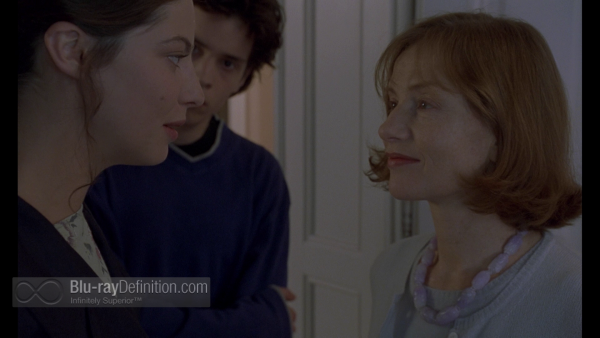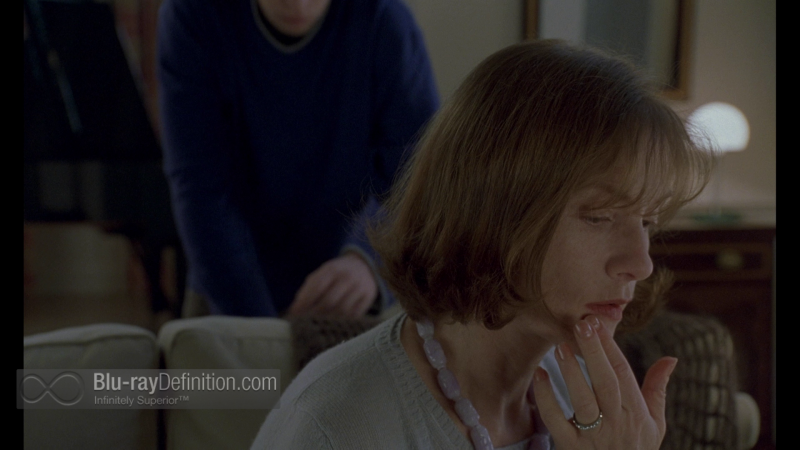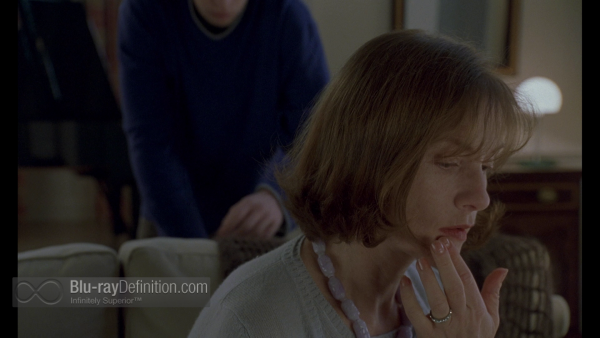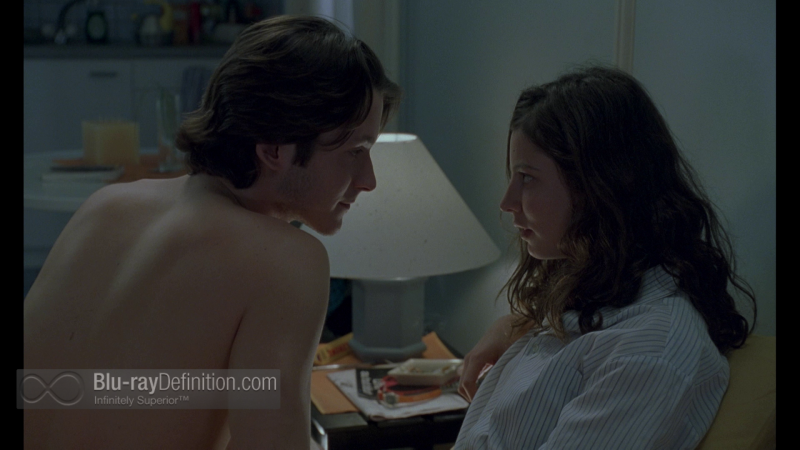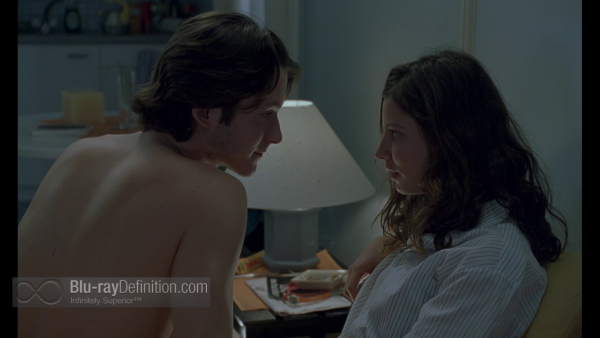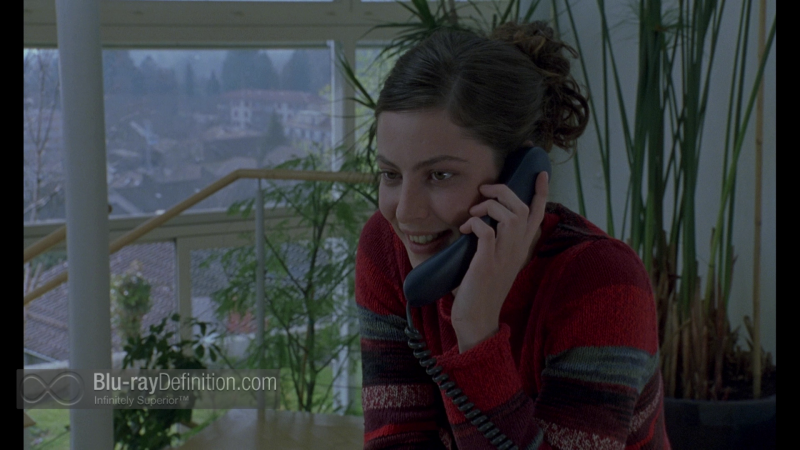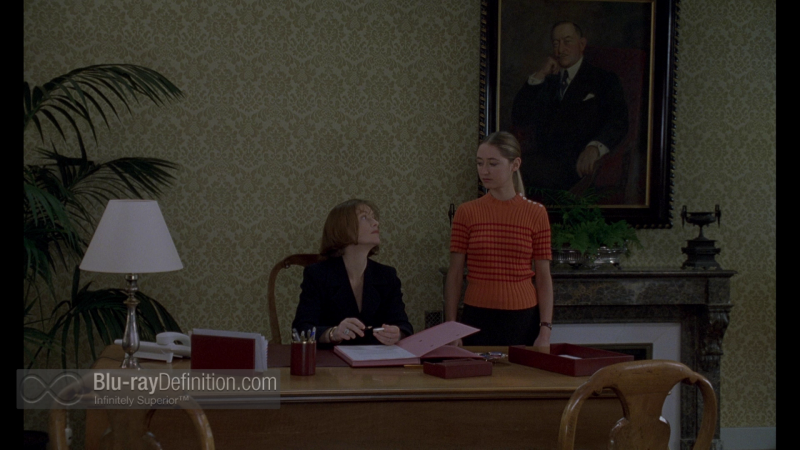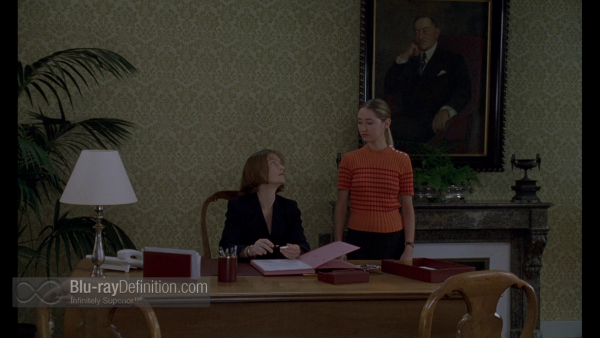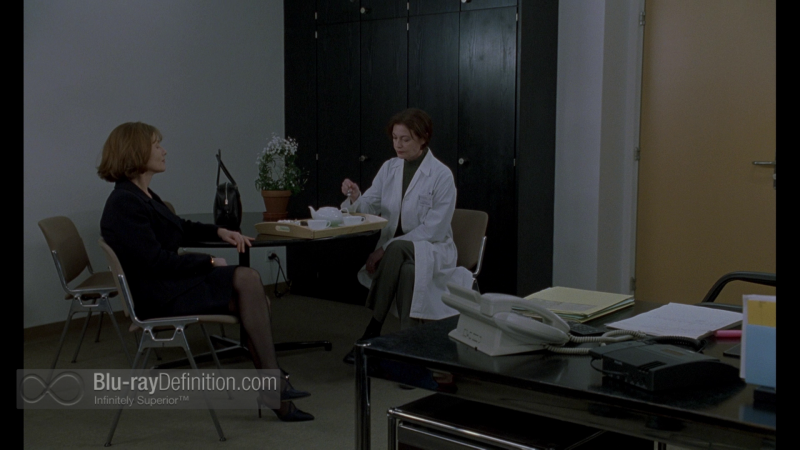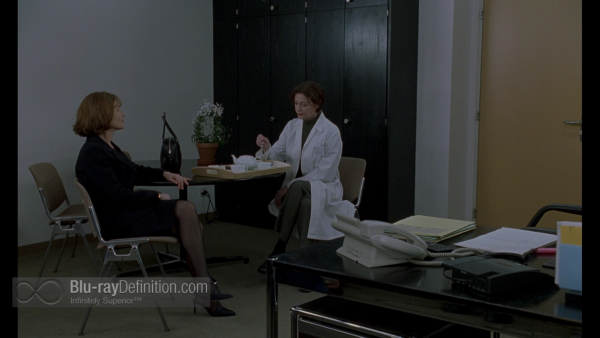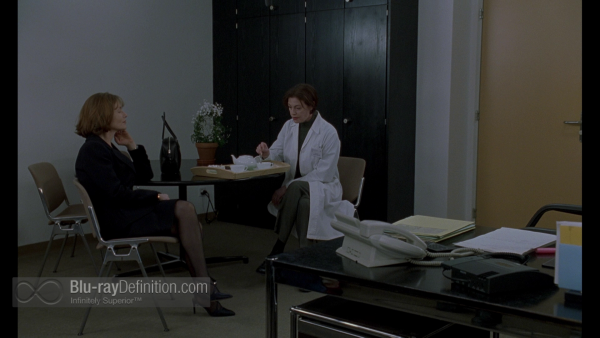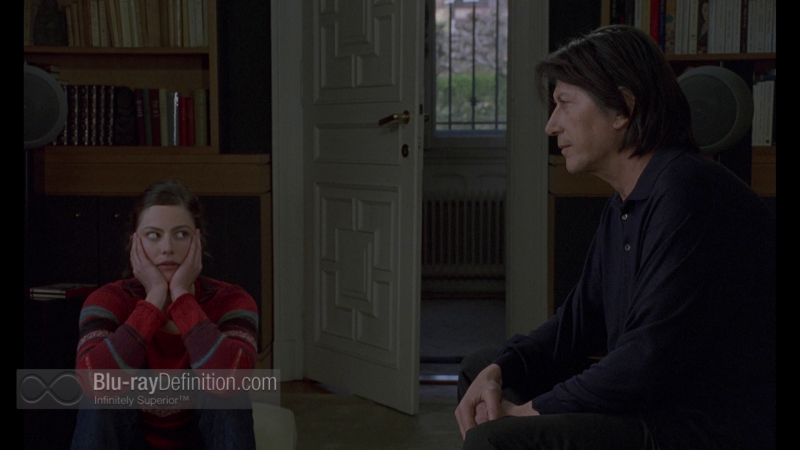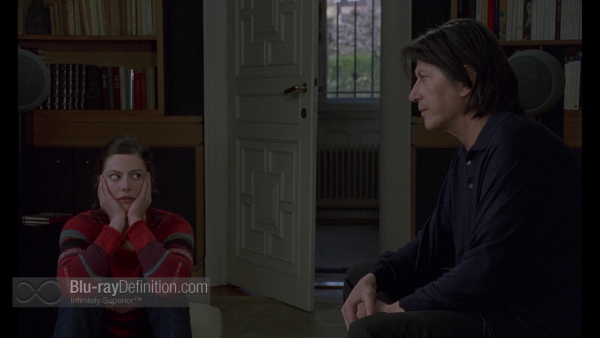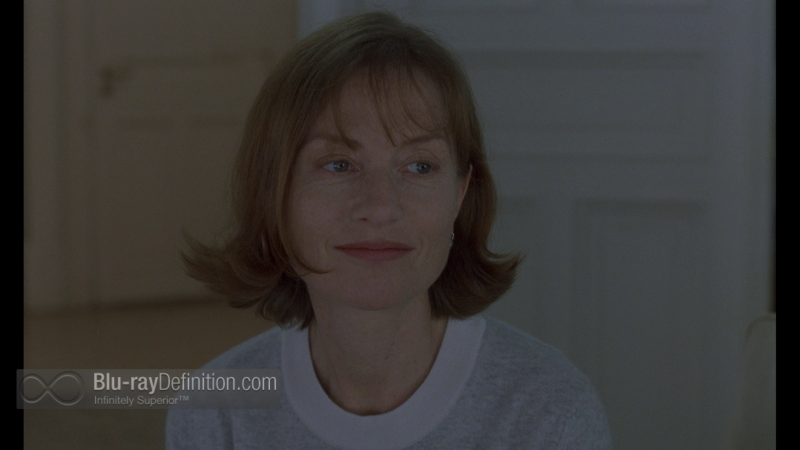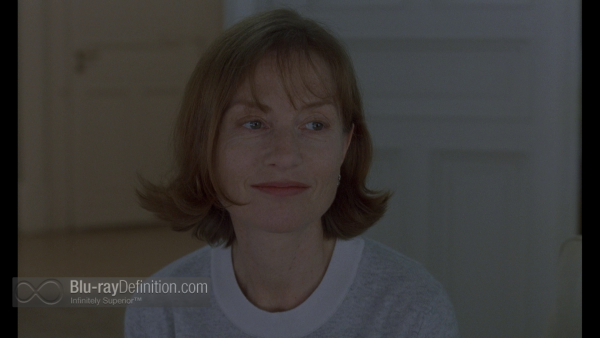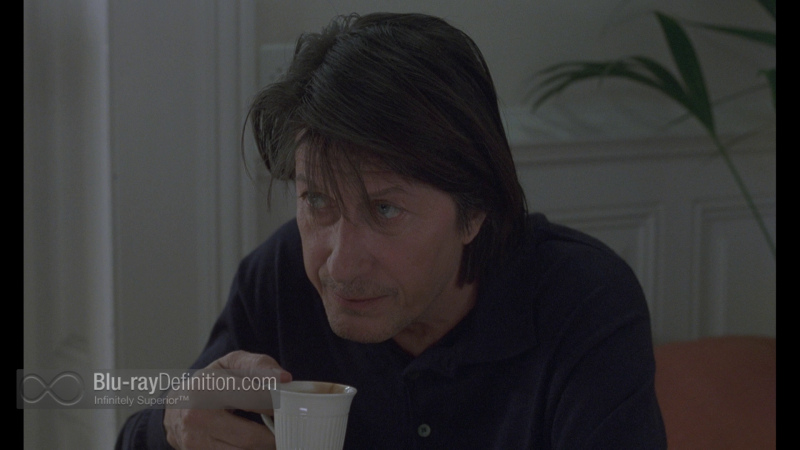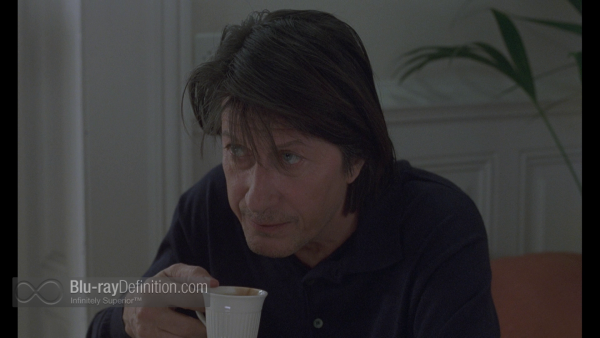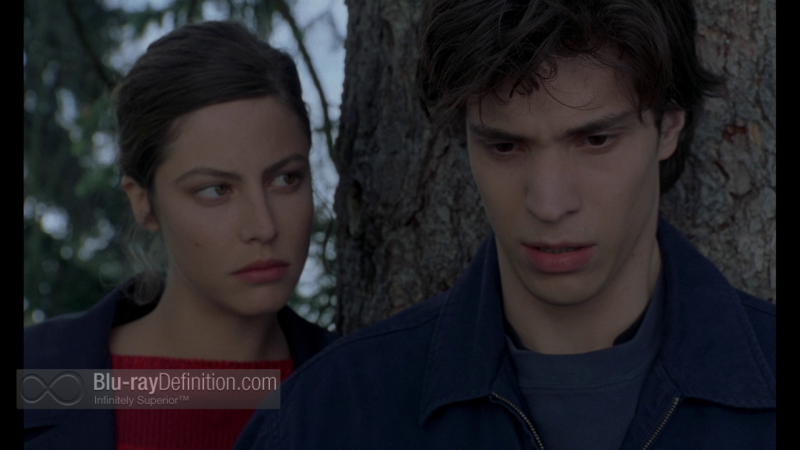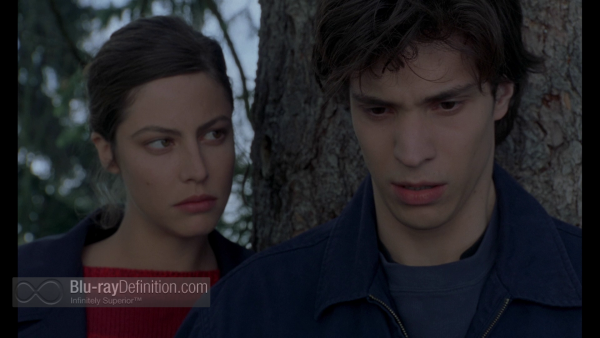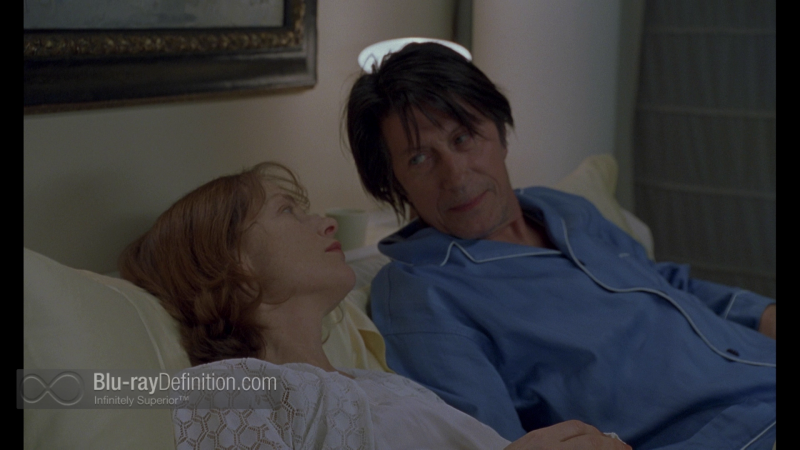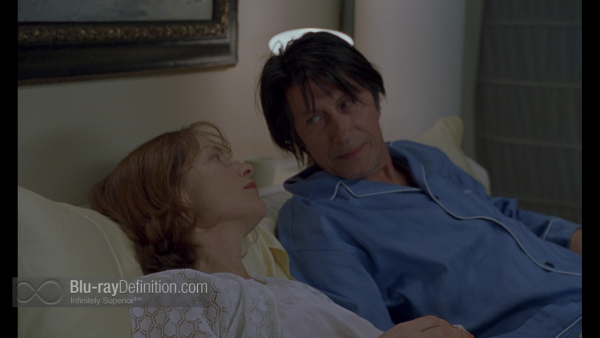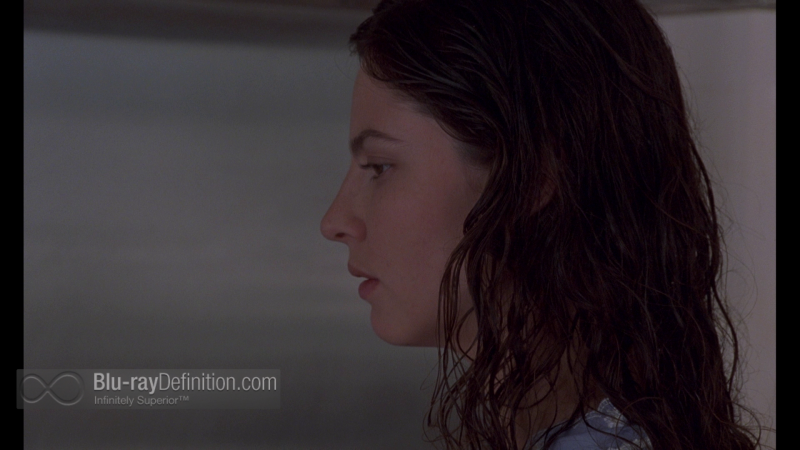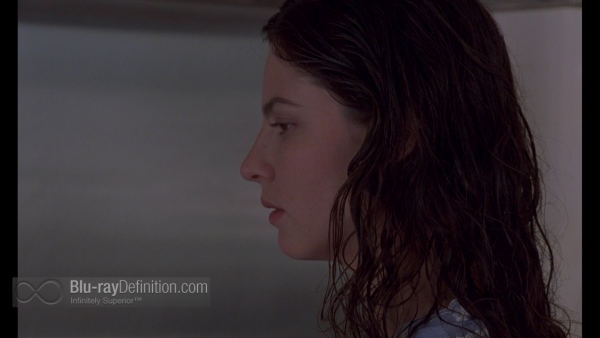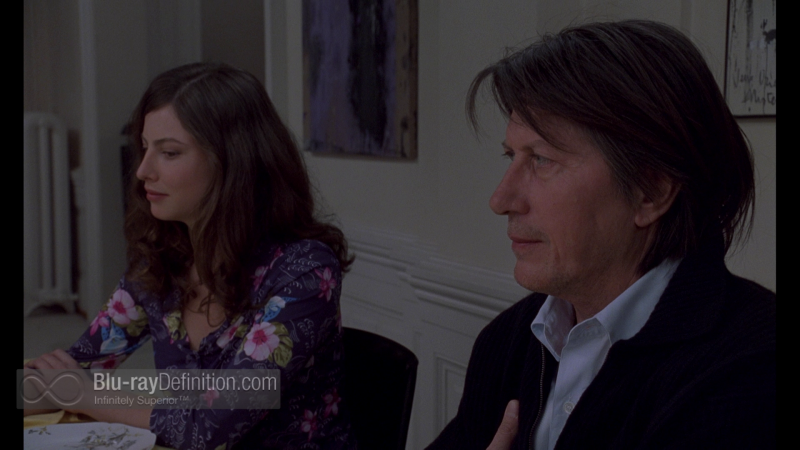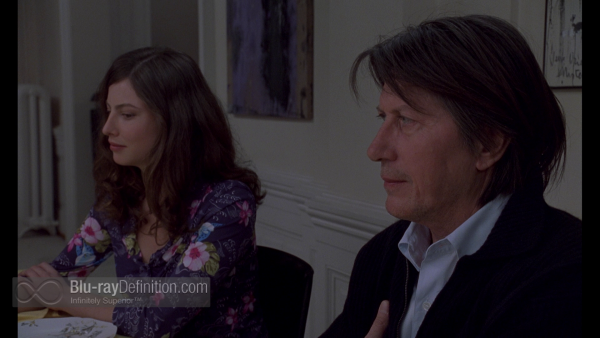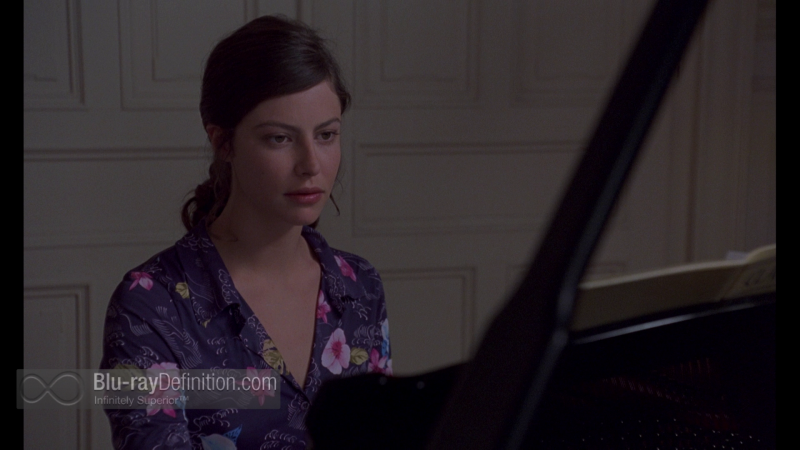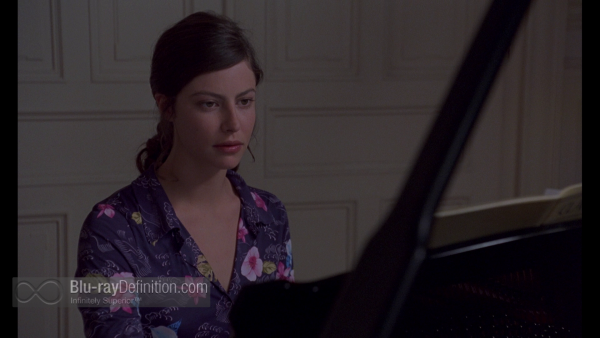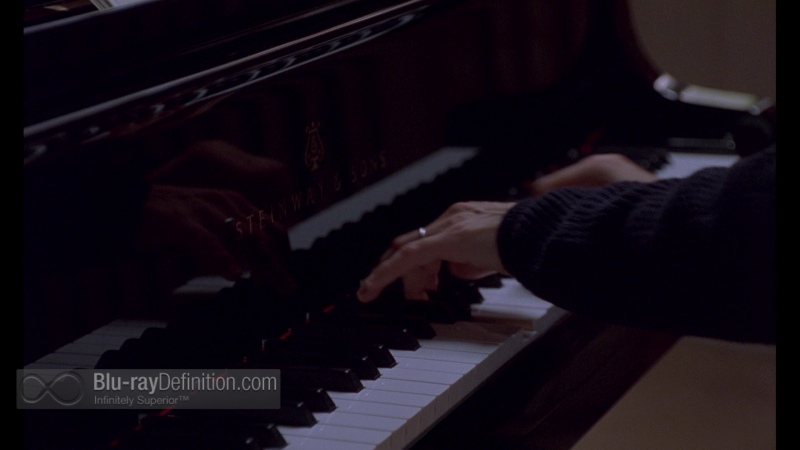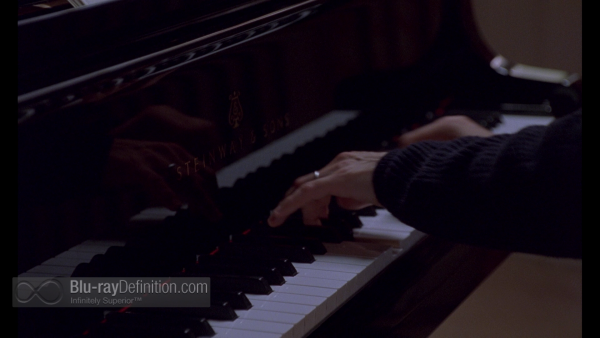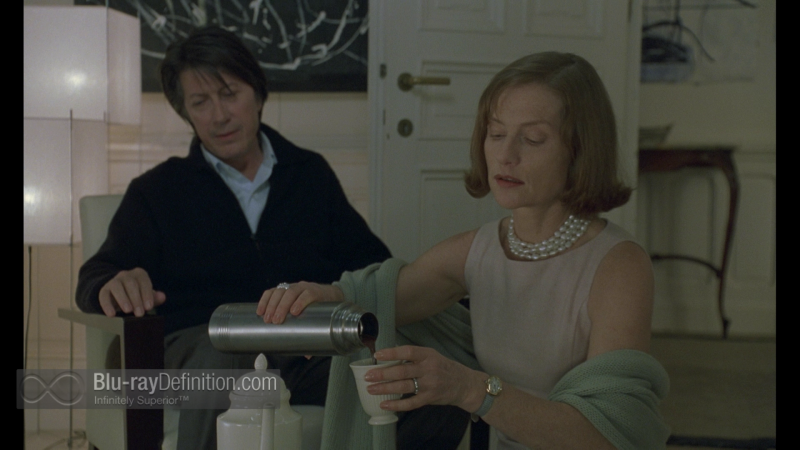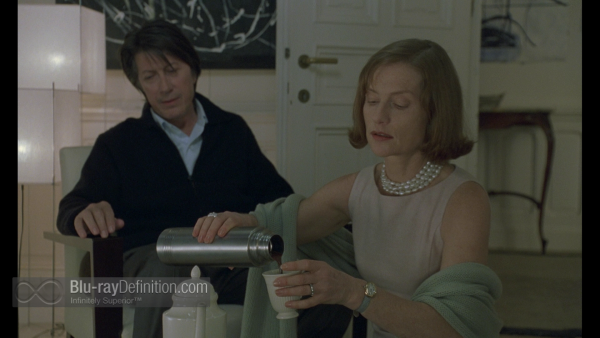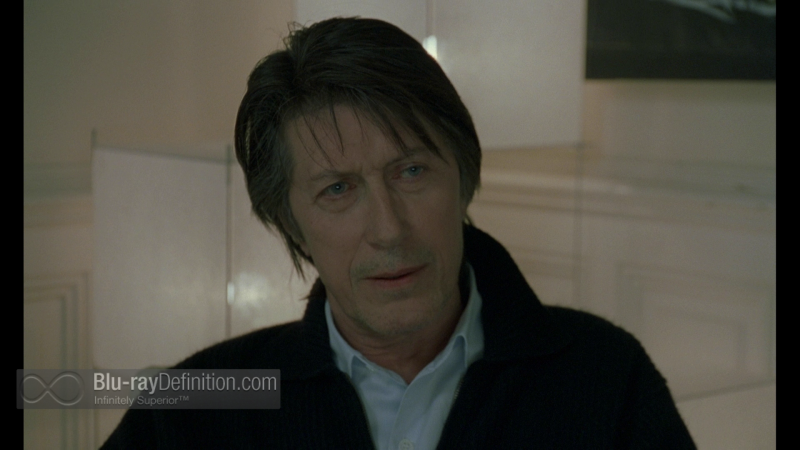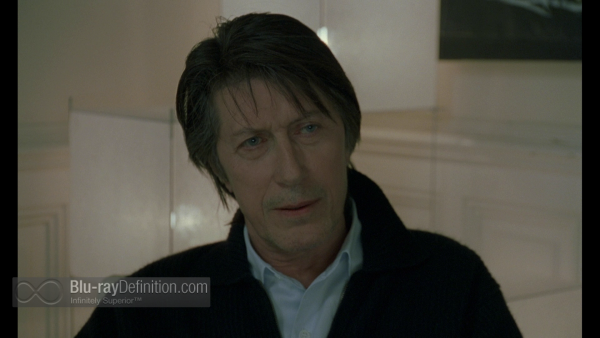 [amazon-product]B00LFN004C[/amazon-product]