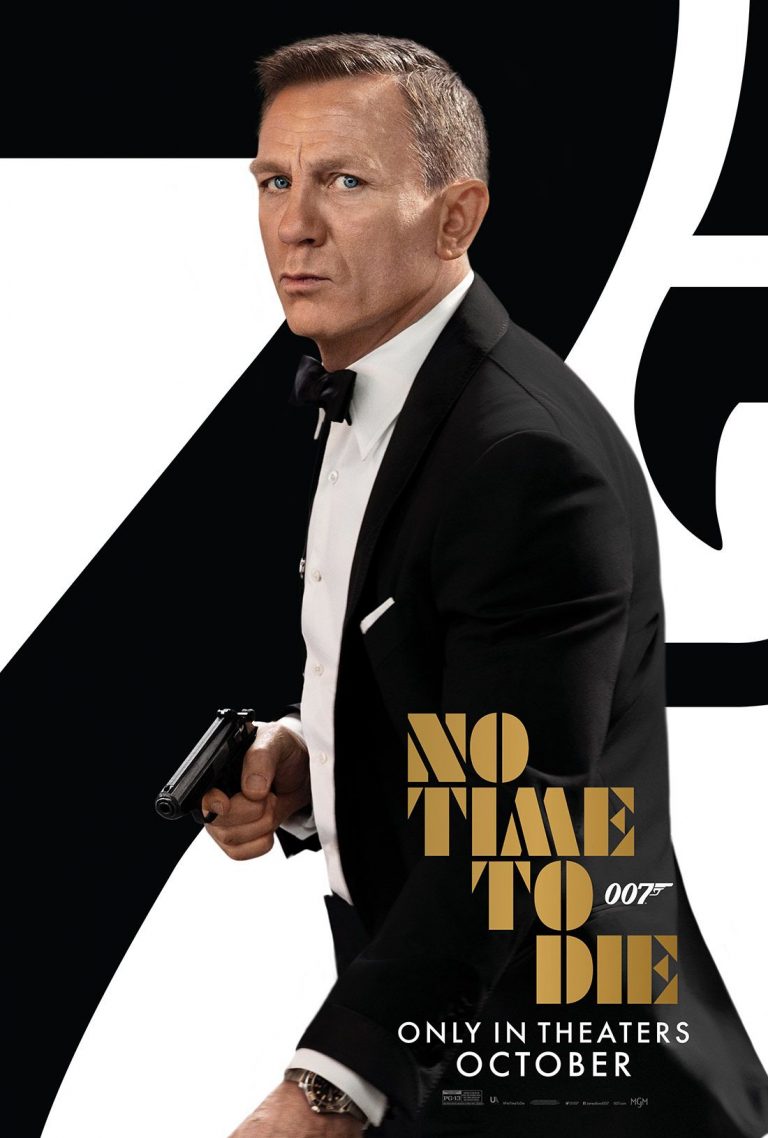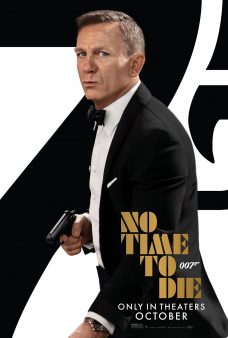 When No Time to Die began filming in 2019, it had already been announced that this would be Daniel Craig's fifth and final go at Ian Fleming's iconic MI6 agent James Bond. During the long journey between casting, filming, and final production, Cary Joji Fukunaga eventually did double duty as its director, replacing Danny Boyle, and as one of its four screenwriters who turned in a substantially revised script.
The retired Bond is living in Jamaica. Much later, it will  be revealed that he has a daughter Mathilde (Lisa-Doran Sonnet) by his former girlfriend Madeleine Swann (Léa Seydoux) whom he previously met in Spectre. As a young girl, Madeleine witnessed the slaying of her mother by a Noh-masked Lyutsifer Safin (Rami Malek) who intended to kill her father Mr. White, a Spectre agent who masterminded the slaughter of Safin's family.  Many years later, Bond survives an assassination attempt in Matera and dumps Madeleine whom he thinks had set him up.
Back to the present day, an MI6 scientist Valdo Obruchev (David Dencik) is abducted by Spectre henchmen from a top-secret MI6 laboratory in London where he developed  nanobots that can target and kill their victims based on their DNA. Bond is approached by his old buddy CIA agent Felix Leiter (Jeffrey Wright) and fellow agent Logan Ash (Billy Magnusson), to help find Obruchev. Nomi (Lashana Lynch), his MI6 replacement, informs him about Obruchev's deadly undertaking and this convinces him to aid Leiter's mission.
The search for the missing scientist leads Bond to Havana where he crashes a birthday party for Ernst Stavro Blofeld (Christoph Waltz), the now-imprisoned head of Spectre. During the festivities, all the Spectre members in attendance are killed by Obruchev's programmed nanobots. Bond and Leiter capture Obruchev and begin a quick boat trip back to the US but Ash, a double agent working for Safin, sinks the craft, kills Leiter, and takes the scientist to Safin's compound.  Fearing that the revenge-driven Safin will use Obruchev's nanobots to wipe out much of the world's population, Gareth Mallory aka "M" (Ralph Fiennes) has Q (Ben Whishaw) fly a fully equipped Bond and Nomi to Safin's secret island hideout. Once there, the pair will try to to stop the release of the killer nanobots and  rescue Madeleine and Mathilde from Safin's clutches.
Daniel Craig's turn as James Bond spans 15 years during which he was clearly the most physically engaged incarnation of this legendary spy and No Time to Die again features him in nearly constant combat with the baddies.  Craig's Bond is also the past master of his specially equipped Aston Martin sportsters, getting out of unbelievably tight spots time and time again.  While I enjoyed seeing several previous Bond cast members return, I was disappointed by Rami Malek's villain, one of the least frightening or memorable adversaries that Bond has ever encountered.
This huge production experienced many fits and starts due to changes in scriptwriters and directors amid the constraints imposed by the pandemic.  But with a running time approaching three hours, making it the longest of Daniel Craig's five Bond epics, No Time to Die would have benefitted from tighter editing—for starters, fewer chase scenes and less time spent in the nanobot labs. There are also loose threads strewn throughout the storyline like why does Safin wear a Noh mask, how were millions of DNA samples secretly obtained for nanobot production or might Madeleine actually be Blofeld's biological daughter?  Unlike many earlier Bond films, No Time to Die contains few of the occasional touches of humor that kept its predecessors from being oppressively dark.
On the plus side there are some spectacular location shots from Norway, Italy, Scotland, and Jamaica, courtesy of Linus Sandgren's camera crew and a pulsating score from famed composer Hans Zimmer that pays homage to John Barry's early soundtracks. While not a top-of-the-heap Bond movie, there is enough action to keep most of the master spy's many fans happy. I will certainly miss Daniel Craig's master spy but, at age 53, he has already fired his best shots at Bond's larger than life persona.
No Time to Die is being screened now in theaters worldwide
---
Rating Certificate: PG-13 (for sequences of violence and action, some disturbing images, brief strong language and some suggestive material)
Studios & Distributors: Metro-Goldwyn-Mayer | Eon Productions | United Artists Releasing | Universal Pictures | B25 | Cinesite | Danjaq
Country: USA | UK
Language: English | French | Italian | Russian
Run Time: 163 Mins.
Aspect Ratio: 2.39:1
Director: Cary Joji Fukunaga
Written By: Neal Purvis | Robert Wade | Cary Joji Fukunaga | Phoebe Waller-Bridge
Release Date: 8 October 2021