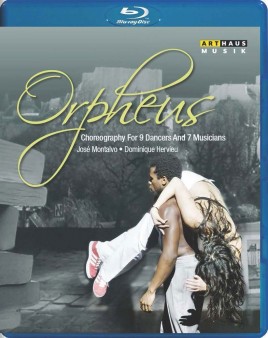 –
The Performance
[Rating:4.5/5]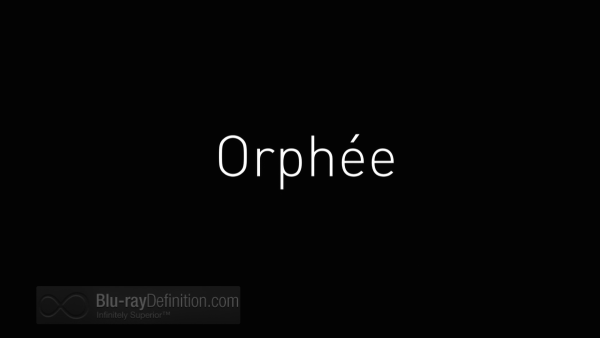 The Orpheus legend is one of the best-known stories from the ancient world. As the offspring of Apollo and the muse Calliope, Orpheus was gifted with the powers of music that could enchant all living creatures. He falls in love with the beautiful Eurydice, an oak nymph, and they marry but their happiness is short-lived. On a walk through the forest, Eurydice is surprised by a shepherd and, in her flight from him, she is bitten by a poisonous snake and dies.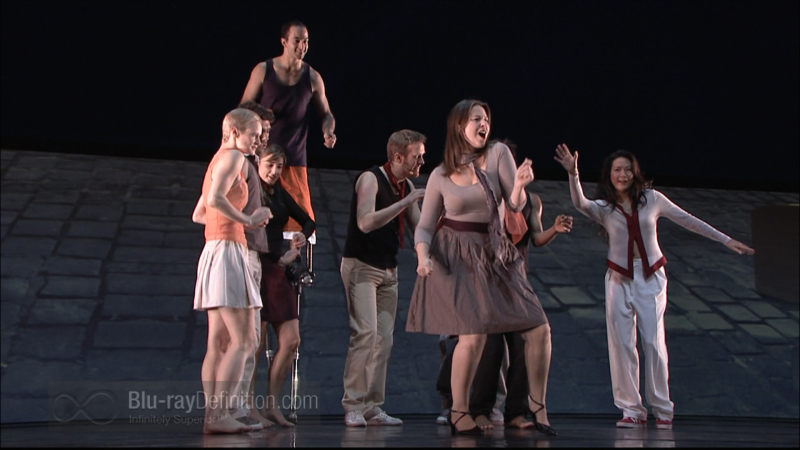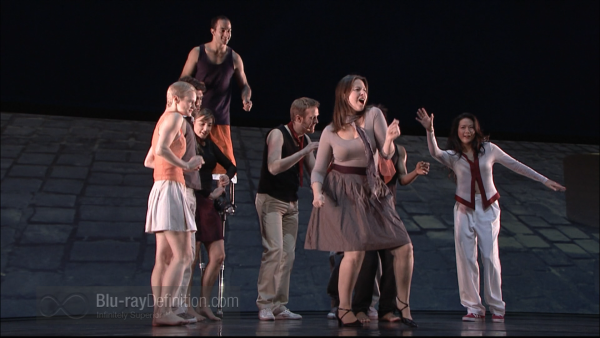 Orpheus makes his famous descent into Hades and charms every one with his lyre. He is allowed to bring his beloved back from the dead but there is one important condition. If Orpheus turns to see his wife before they are out of the underworld, she will die again and be lost to him forever. He violates this condition, Eurydice dies again, and Orpheus is ultimately hacked to death by the Maenads.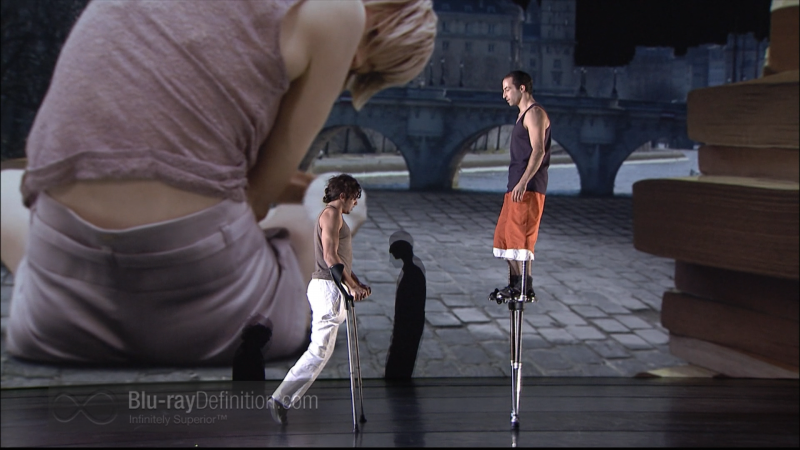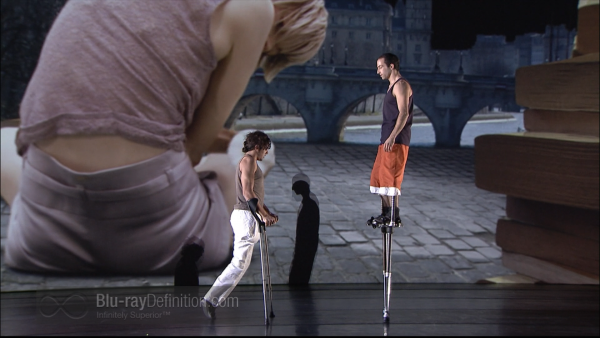 Orpheus is a music and dance collage conceived by choreographers Jose Montalvo and Dominique Hervieu. This 77-minute work is a fast moving ramble through a myriad of styles, including classic ballet, hip-hop, breakdance, African-tribal dance, and other forms too numerous to mention. The principal conceit of the production is that the Orpheus-character has fallen asleep while reading about Orpheus and what follows is his dream.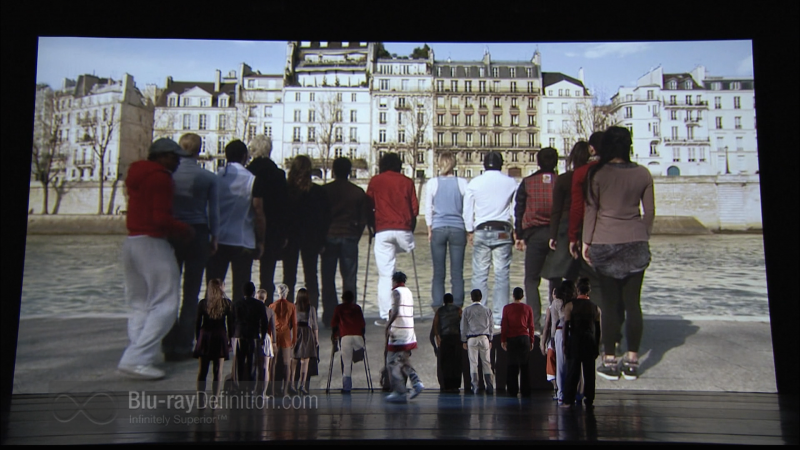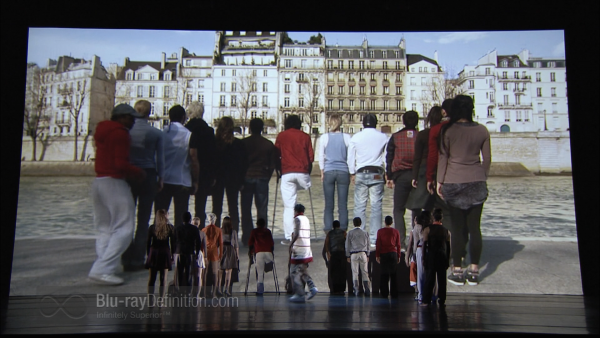 As for the music, we get a broad range of styles as well, including Pyotr Ilych Tchaikovsky, Claudio Monteverdi, Christoph W. Gluck, Phillip Glass, Francesco Durante, Giovanni Fellice Sances, Giuseppe Maria Jacchini, Jacques Offenbach, William Byrd, Luiz Bonfa, Yvan Talbot and Sergio Balestracci. The Orpheus connection runs through many of these pieces and their composers while their juxtaposition keeps the audience constantly guessing as to what will follow.
The performers themselves are a varied and include one-legged "dance-athlete" Brahem Aiache who is Orpheus and circus artiste Karim Rande who astounds those present with his moves on pneumatic stilts.  On the music side, we get Merlin Nyakam and Blaise Kouakou who perform as West African Griots (story tellers), tenor Sebastien Obrecht (voice and cello), soprano Sabine Novel and countertenor Theophile Alexandre.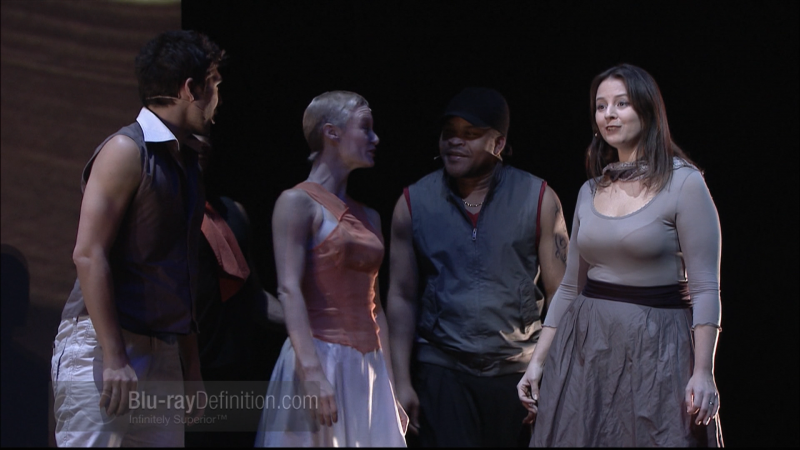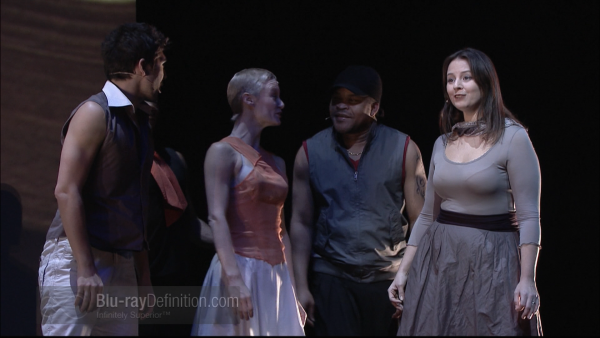 If this were not enough action, the performers are placed in front of a screen with constantly shifting backgrounds such as the Seine river, the African veldt, and a group of cellists. Ultimately, Montalvo and Hervieu take us for a pretty wild ride and while the Orpheus legend is not told in an entirely linear fashion, this becomes less important as we are given a visual and auditory spectacle unlike any that we are likely to see outside of a Cirque du Soleil production. The loud applause and whistling at the finale suggest that everyone in the theater had a grand time!

Video Quality
 [Rating:4/5]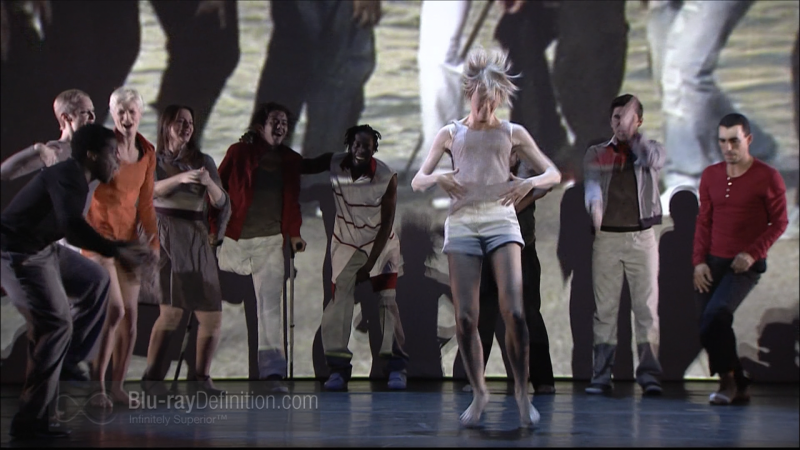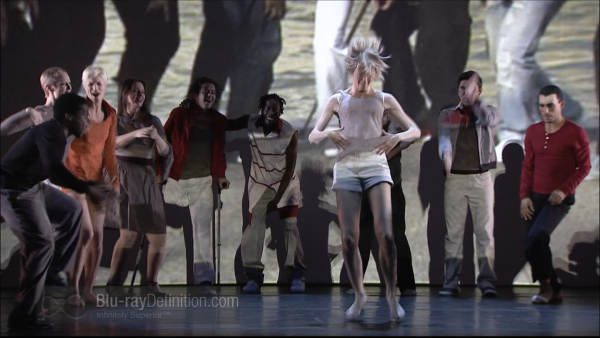 The videographers are kept constantly busy by the frenzied stage business and, to their credit, do a remarkable job in following the action. Colors and details are first rate. There are some interesting special effects on the screen as human faces morph into those of animals and back again and the characters on film often mirror the actions of those on stage.

Audio Quality
[Rating:4/5]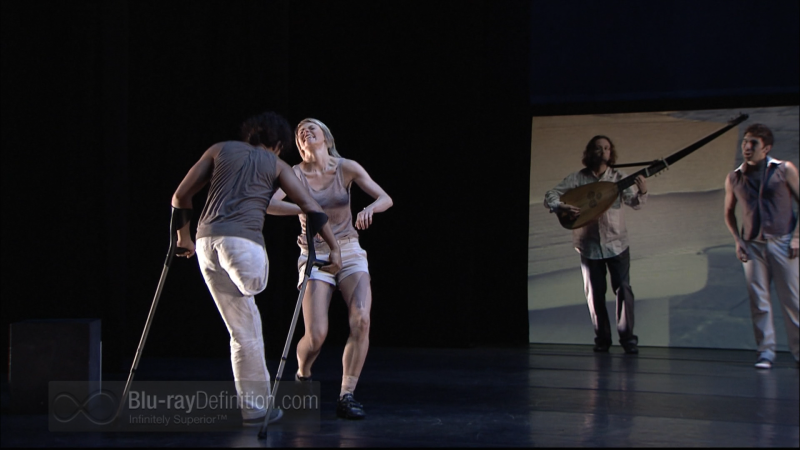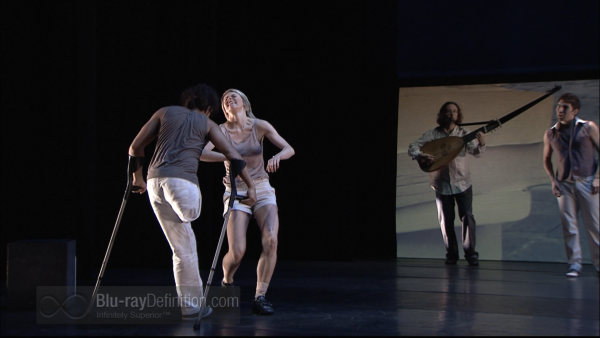 The lossless stereo soundtrack sounded quite vivid through my surround processor when delivered in the matrixed mode. Voices and instruments were clear and easily heard, abetted by discrete miking. The soundstage projected into the Theatre National de Chaillot was well balanced and probably close to what the live audience received.

Supplemental Materials
[Rating:1/5]
The program booklet provides some limited production and cast credits and Vesna Miakar's background essay on the Orpheus legend and the creation of the work. Arthaus supplies the usual trailers for other classical Blu-ray discs.  The lack of subtitles, as much of the dialogue is in French, is really not a short coming as the visuals communicate the story quite effectively.

The Definitive Word
Overall:
[Rating:4/5]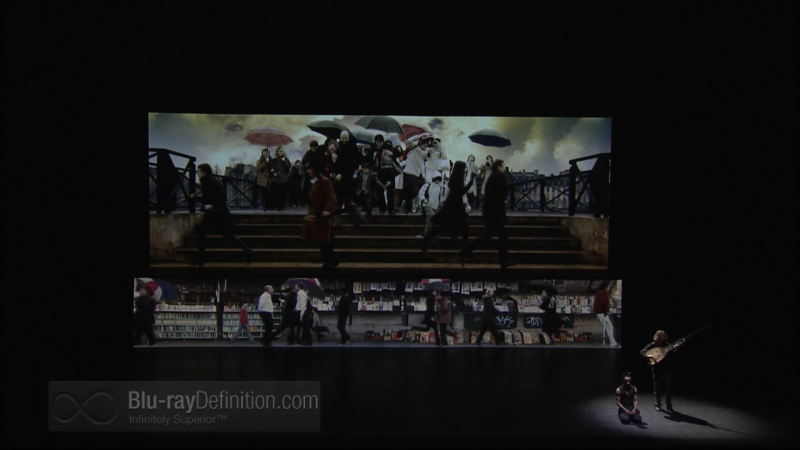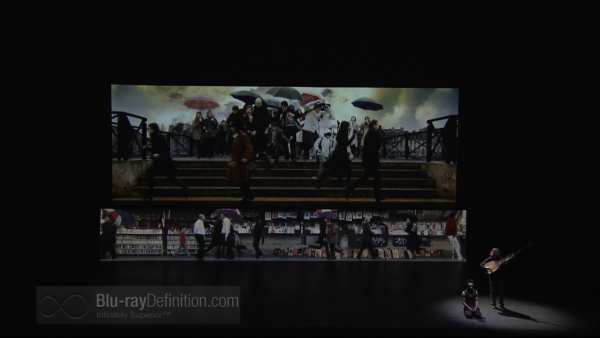 In spite of my initial reservations about artistic makeovers of classic subjects, the concepts of its two creators eventually won me over. The energy and enthusiasm of the cast and the seamless coordination of the varied numbers culminated in an exciting show that defies categorization. The blend of so many cultures reveals that Orpheus is itself timeless and a story that can be told in many different ways. Classical purists may not be thrilled by the onstage proceedings, but younger viewers will definitely connect with this work in a big way.

Additional Screen Captures