–
(The below TheaterByte screen captures were taken directly from the Blu-ray Disc and losslessly compressed in the PNG format. There should be no loss of picture quality with this format. All screen captures should be regarded only as an approximation of the full capabilities of the Blu-ray format.)
The Film
[Rating:4.5/5]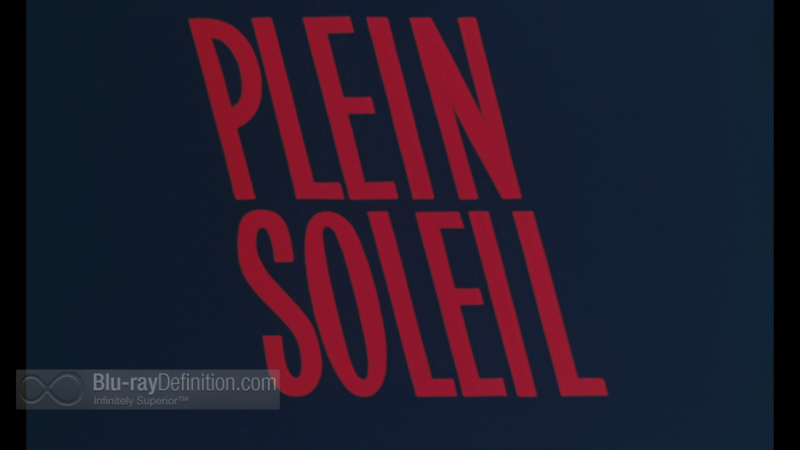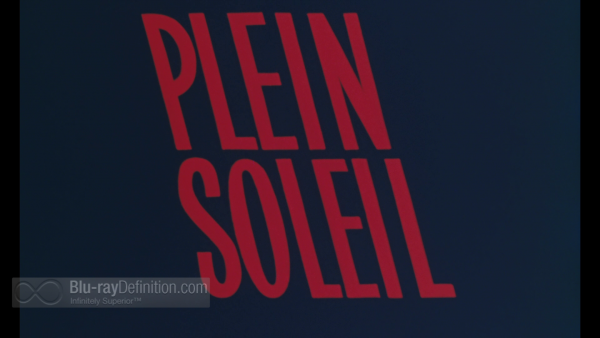 Anthony Minghella's 1999 thriller, The Talented Mr. Ripley, may share the same title as Patricia Highsmith's 1955 novel, but in terms of being a more accurate adaptation, it is René Clément's 1960 film, Plein soleil (Purple Noon) that more closely hits the mark. A lush, sun drenched thriller that neither moralizes nor seeks to redeem or explain its antagonist, Tom Ripley (Alain Delon), the film eases through its plot with an ease and pathos. Ripley is sent to Rome on an all-expenses-paid trip with but one purpose, to bring the playboy son, Phillipe Greenleaf (Maurice Ronet), of his benefactor back to the United States. Tom's presence quickly wears on Greenleaf's much put-upon girlfriend Marge (Marie Laforêt) and with his funds thinning and a growing taste for a lavish lifestyle, he quite easily lapses into a self-serving, murderous plan to kill off Greenleaf and take his place.
Dripping with suspense, but lightly handled by Clément, and gloriously filmed by cinematographer Henri Decaë, Plein soleil breezes through its criminally-minded mise-en-scène with a picturesque beauty like a flash of picture postcards. One of the most fascinating sequences you will see is the sailboat scene, where Clément's documentary style comes into play. It is exciting and truly riveting film work. Plein soleil is also almost coy and seductive in its indulgence in the darker side of the human psyche. As Ripley negotiates his way through escaping the long arm of the law, as it were, the backdrops we are presented with are the lightest, wisps of scenery, and the characters practically carefree.
Video Quality
[Rating:3.5/5]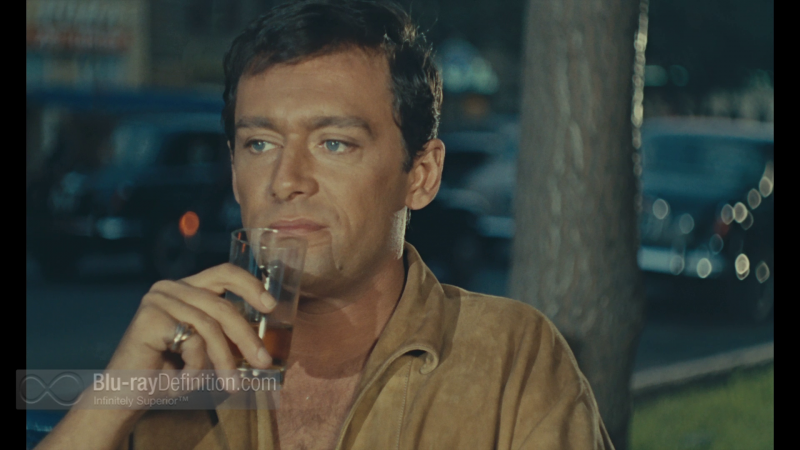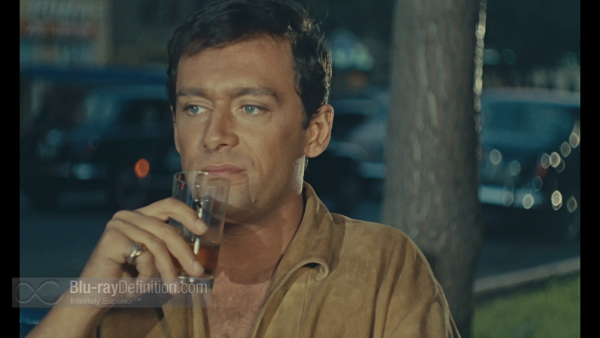 This film was previously reviewed in a US Blu-ray release from Criterion Collection that was taken from a 2K transfer. This is a new 4K restoration from StudioCanal, but despite the added resolution, the Criterion wins in terms of contrast, color saturation, and texture. Where the Criterion may appear to have some slight video noise, this StudioCanal release from the UK seems too smooth in its grain structure, and therefore somewhat devoid of some finer detail, and nuance is missing from some shadows since it seems to have a heightened gamma level. Colors are cooler and paler and don't quite pop as much as the Criterion. Overall, the picture here looks somewhat over-processed and flat, lacking depth in comparison to the Criterion edition.
Audio Quality
[Rating:3.5/5]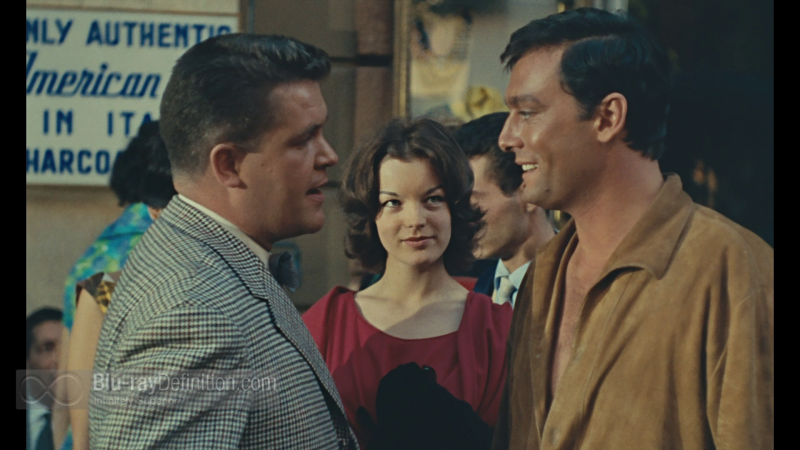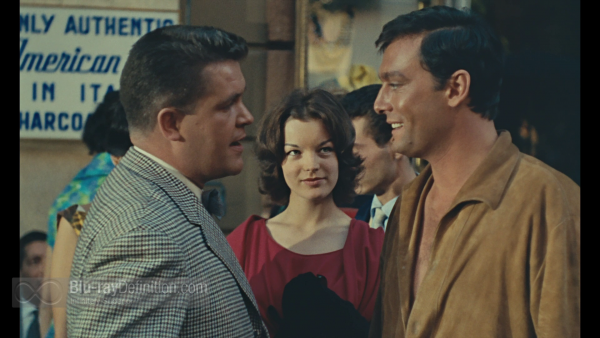 The original French monaural soundtrack is included in DTS-HD Master Audio 2.0 (48kHz/16-bit). Unusually, the English and German dubs are offered in a higher resolution with DTS-HD Master Audio 2.0 (48kHz/24-bit). The sound is just fine for a monaural track, offering clear of slightly boxy sound with only slight hiss and crackle.
Supplemental Materials
[Rating:3/5]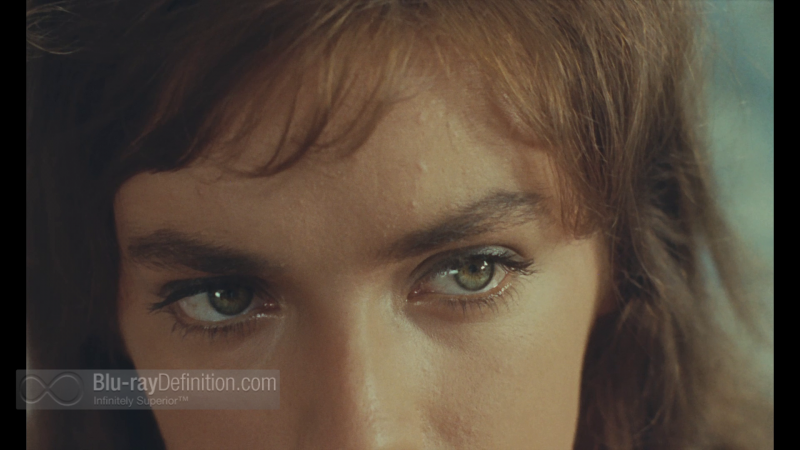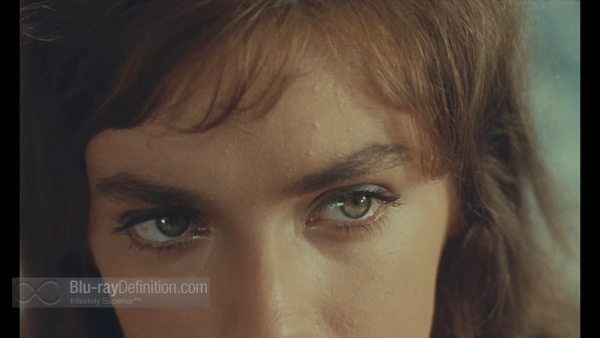 A couple of short interviews are included as well as a brief restoration comparison.
Interview with Alain Delon (1.78:1; 1080i/50; 00:18:58)
René Clément at the Heart of the New Wave (1.78:1; 1080i/50; 01:07:00)
Plein soleil the Restoration (1.78:1; 1080p/24; 00:04:35)
The Definitive Word
Overall:
[Rating:4/5]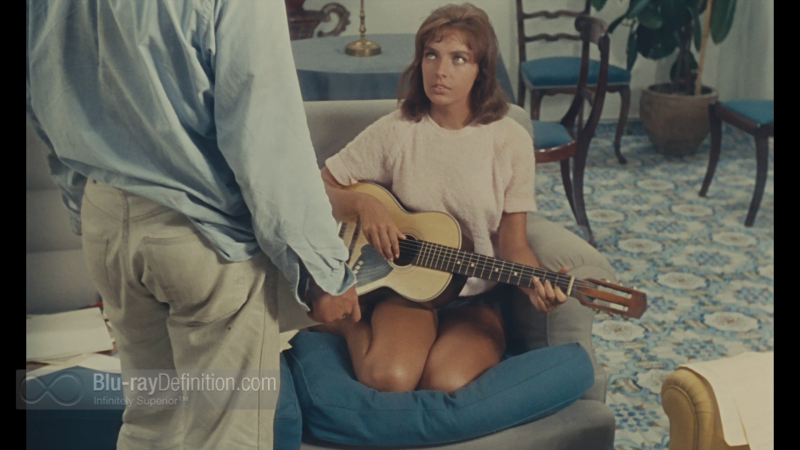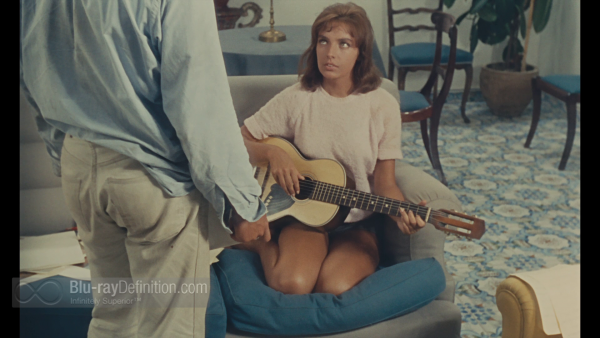 A magnificent thriller that shakes off much of the traits of the genre and instead opts for a shimmering, and breezy, suspense-filled ride through the pathological, Plein soleil is simply put, a masterpiece of crime and seduction. This transfer from StudioCanal is not perfect, but it is an appreciated and more than tolerable effort.
Additional Screen Captures
[amazon-product region="uk" tracking_id="bluraydefinit-21″]B00D48ZPVO[/amazon-product]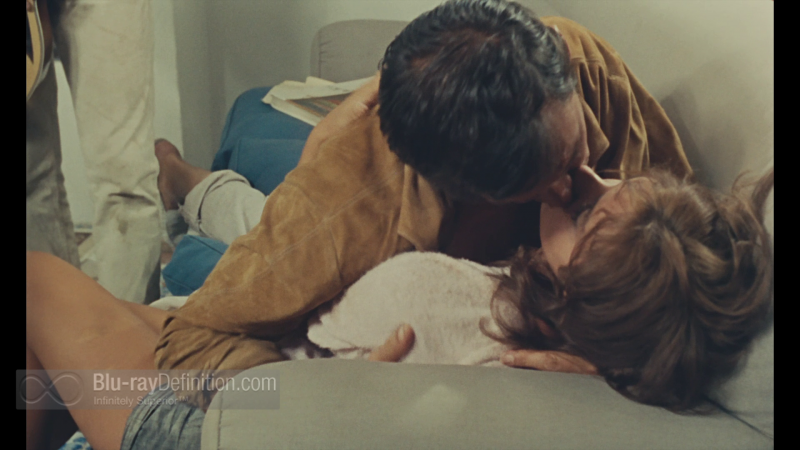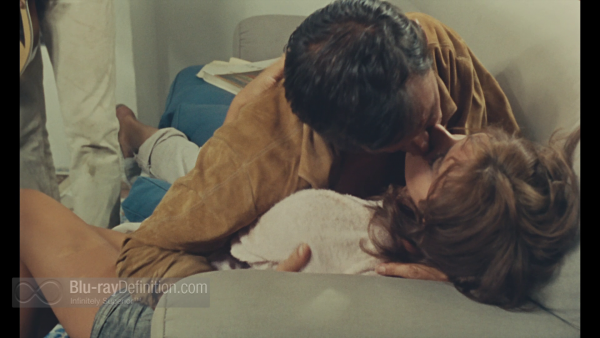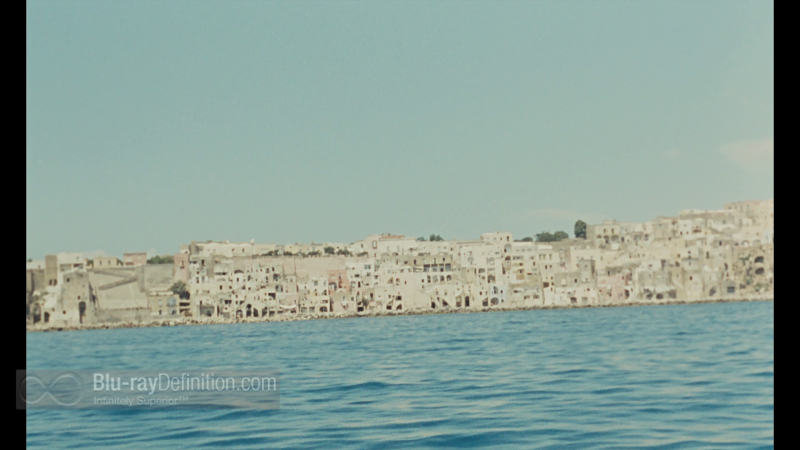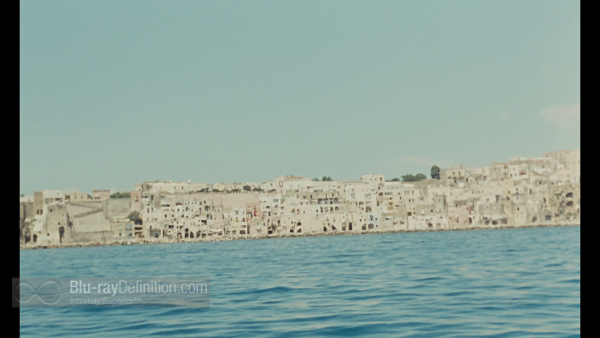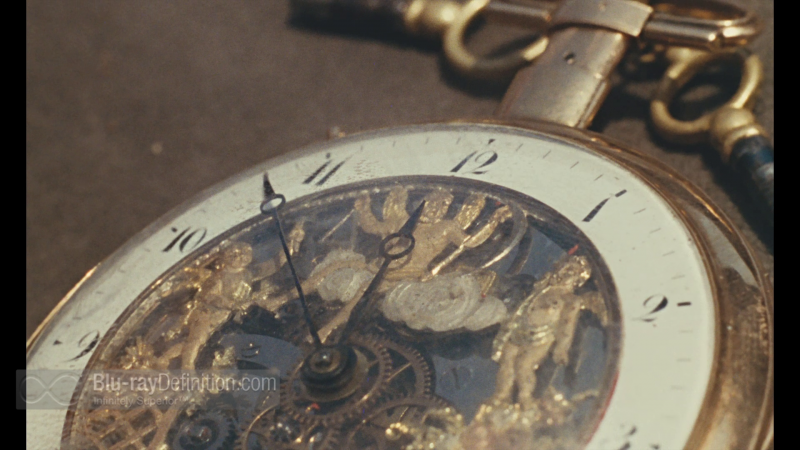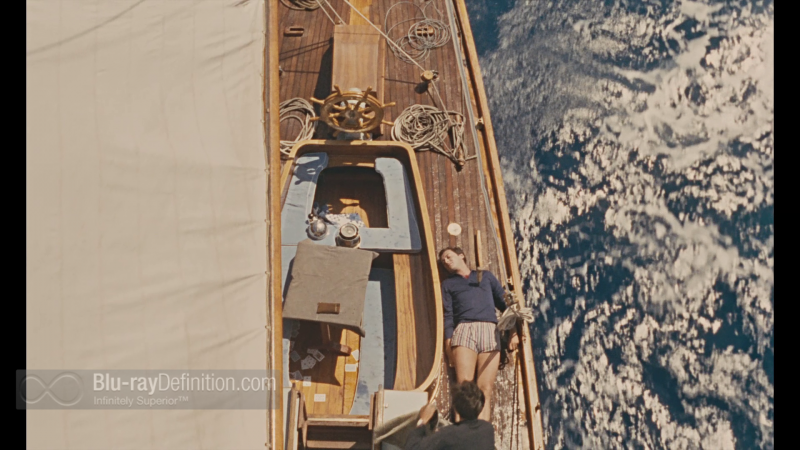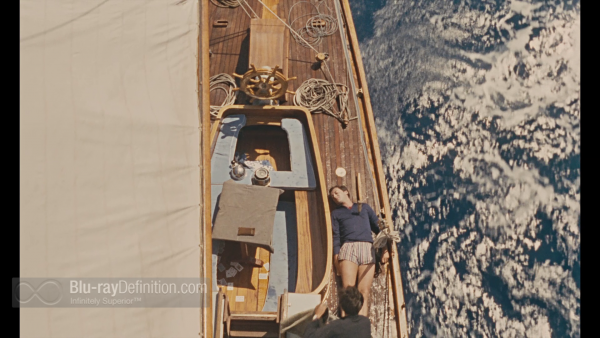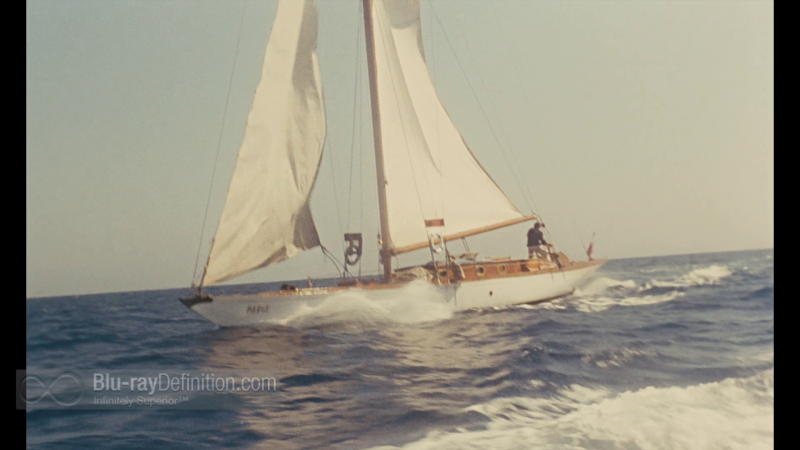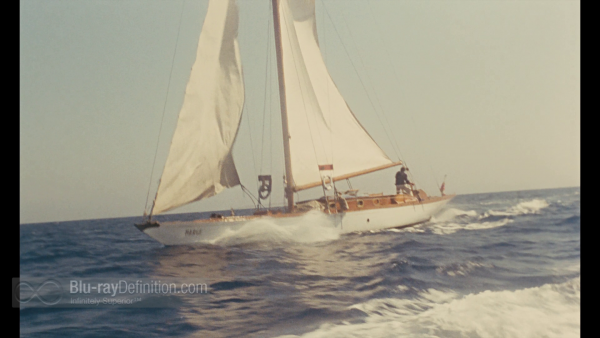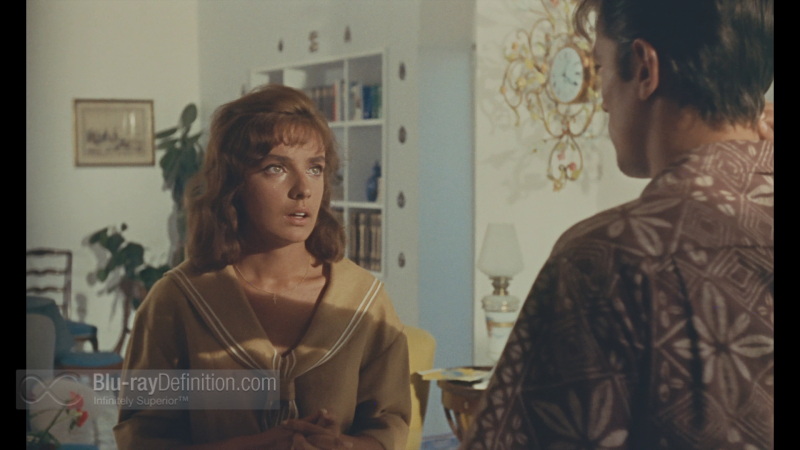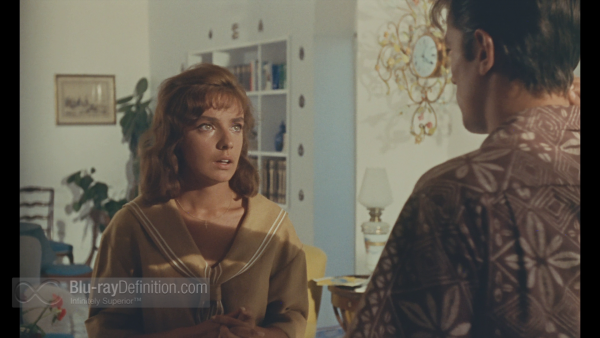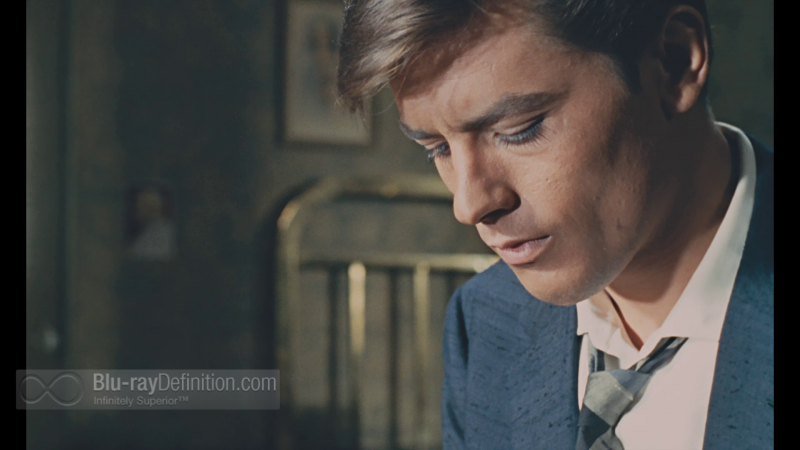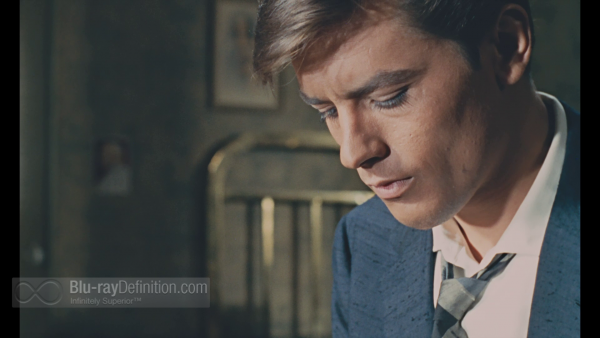 [amazon-product region="uk" tracking_id="bluraydefinit-21″]B00D48ZPVO[/amazon-product]