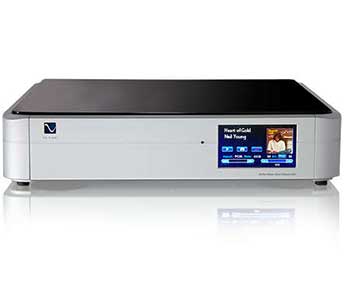 It has become customary to expect PS Audio to produce upgradable audio components. In the three years since the DirectStream DAC was introduced, there have been no fewer than a dozen operating system upgrades. The most recent series of upgrades are named after mountain peaks in Colorado, the home of PS Audio, the latest being Windom DSD.
The DirectStream DAC, fitted with its updated Bridge II streaming card, can handle MQA, Tidal, ROON, Spotify Connect, Quboz, and Vtuner. Mated with its DirectStream Memory Player, this state-of-the-art system can play both standard CDs, SACDs, and, via USB, high-resolution files.  Simply stated, the Windom DSD upgrade takes everything to another level with the following improvements:
Significantly better low-level linearity at low volume levels
Lower audible noise
20X upsampling rate
Extended high frequency response
Extended low frequency response
Reduced jitter
Reduced linearization heuristics
Blacker backgrounds
Linearized lower level signals
Increased depth of soundstage
Lessened noise on DSD->PCM or PCM->DSD transitions
The best news of all is that Windom DSD can be downloaded for free from the PS Audio website (www.psaudio.com) or for those users lacking the requisite computer savvy, a pre-loaded SD card is available for $29.95.  Either way, this is an incredible bargain and an absolute must-have for DirectStream and DirectStream Junior DAC owners.