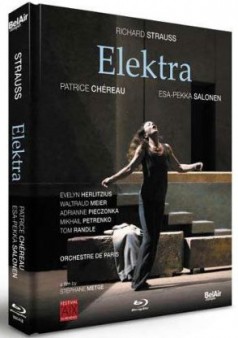 – –

The Performance
[Rating:4.5/5]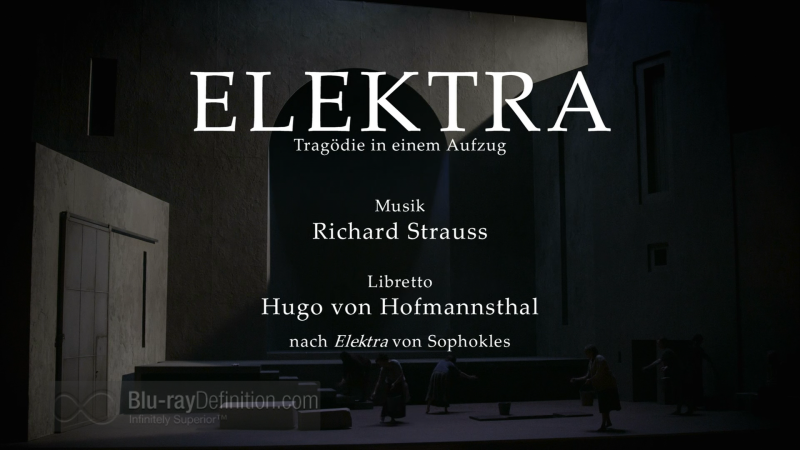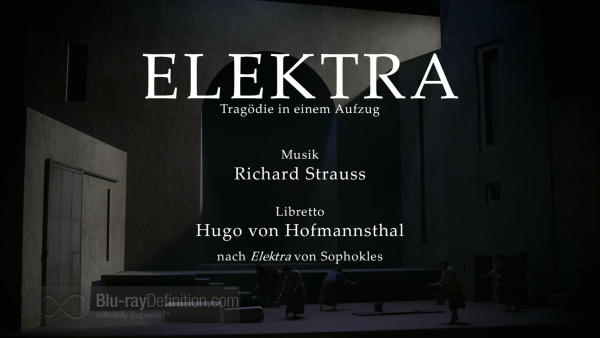 The late multi-talented Patrice Chereau created a major stir in 1976 with his staging of Wagner's The Ring of the Nibelungen, commemorating the Bayreuth Festival's centenary, as a stark modern military-industrial state affair. Richard Strauss's Elektra, performed at the 2013 Festival d'Aix-en-Provence was Chereau's last production, and, given the intensely dark nature of this opera, is a quite different proposition in every respect from Wagner's towering tetralogy.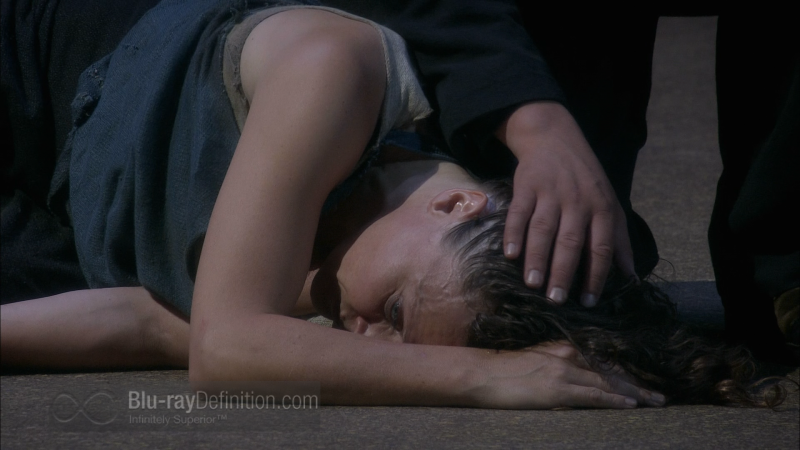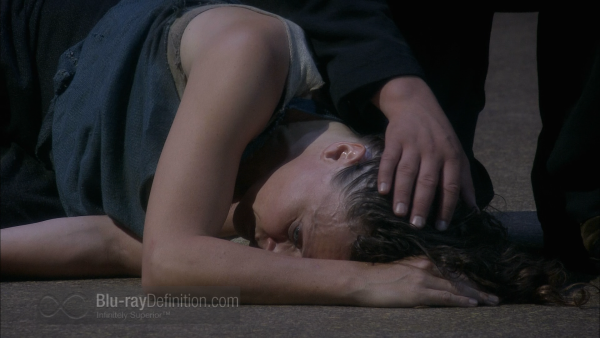 The entire drama occurs in the Palace of Mycenae where Elektra (Evelyn Herlitzius) is mourning her father, King Agamemnon, assassinated by her mother Klytemnestra (Waltraud Meier) and her paramour, and now king, Aegisth (Tom Randle). Consumed by grief and intent on vengeance, Elektra awaits the arrival of her long-absent brother Orest (Mikhail Petrenko) who went into hiding to avoid being slain as well.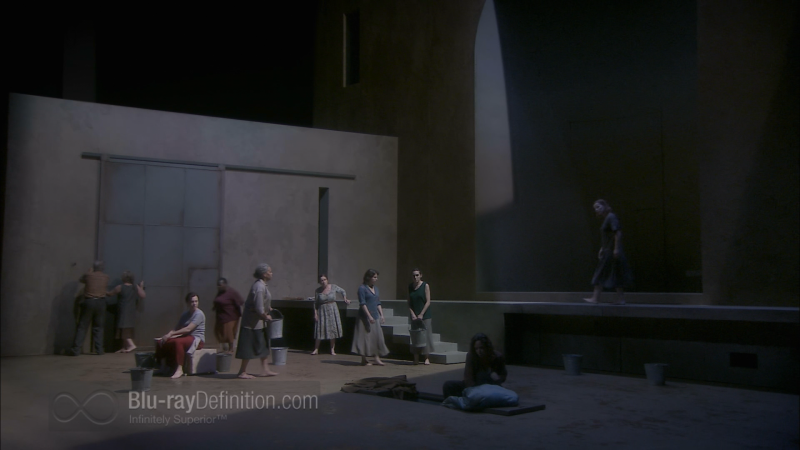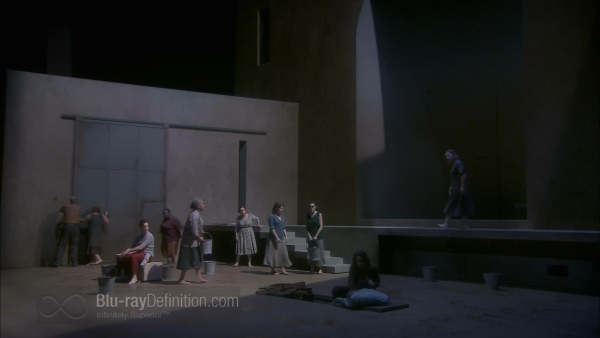 Elektra' sister Chrystothemis (Adrianne Pieczonka) offers some consolation and then bemoans her cloistered existence. Later, Orest returns and there is the famous "recognition" scene as Elektra realizes that this is the brother who will avenge Agamemnon's death by slaying both Klytemnestra and Aegisth. (In this production Orest's tutor, played by 90-year old Franz Mazura kills Aegisth before our very eyes!) Elektra sings her vengeance monologue, and, dances herself into frenzy. Departing from the original script that has Elektra falling lifeless on the stage, this production ends with her in a catatonic state.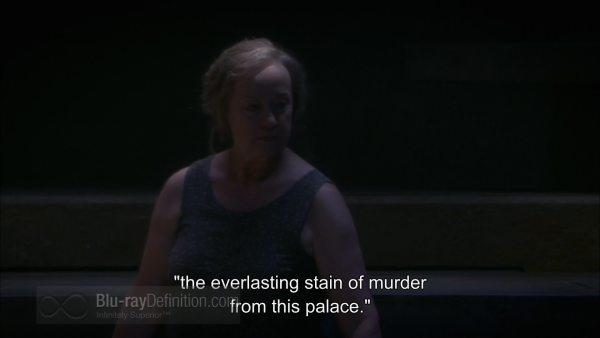 Like Strauss's Salome that premiered four years earlier, much of the drama is internalized by its characters. Richard Peduzzi's stark monochromatic set is an open courtyard framed by high walls and Caroline de Vivaise's costumes (except for Klytemnestra's black gown and jewels) are dowdy. The idea, of course, is to make us focus on the faces and voices of the cast.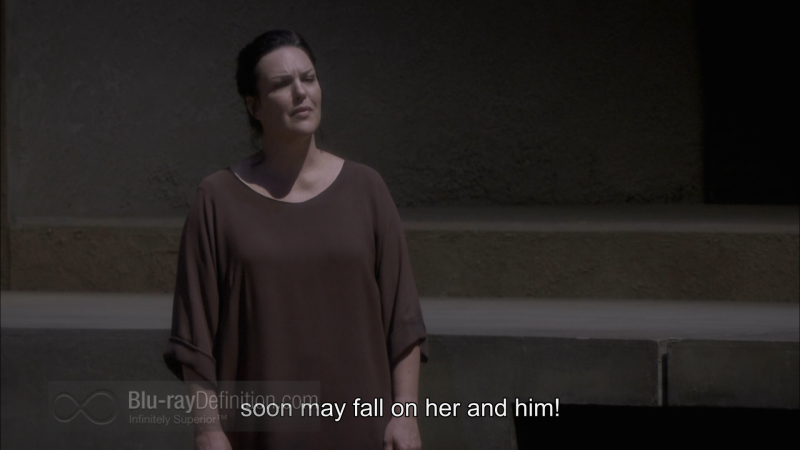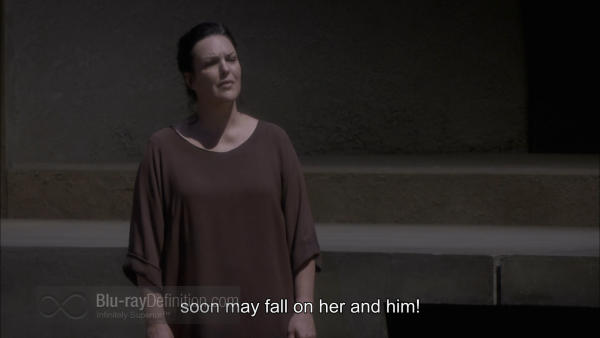 And speaking of the cast, Strauss's characters require Wagnerian vocal power and stamina, and these qualities we surely get from the principals. Mezzo-soprano Meier is the sole carryover from a previously reviewed Elektra (2010 Salzburg Festival) and she portrays an evil queen who is more sympathetic than is usual. Soprano Pieczonka more than holds her own with her more experienced colleagues while bass Petrenko effectively conveys the inner torment of his character. Special mention also goes to tenor Randle who makes the most of a rather thankless role.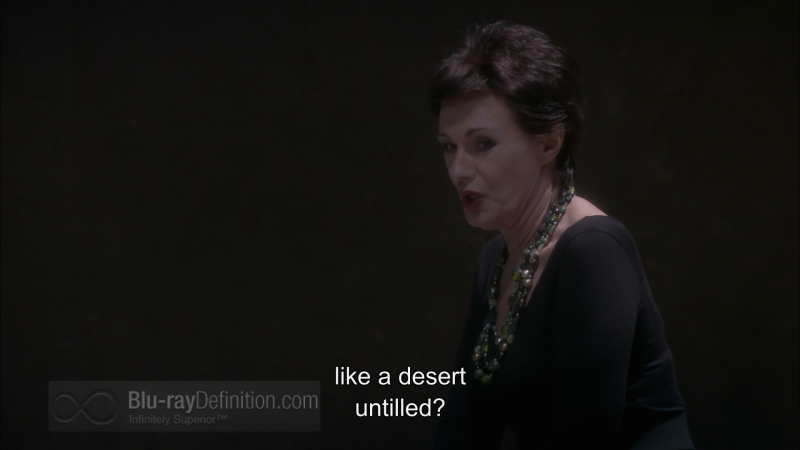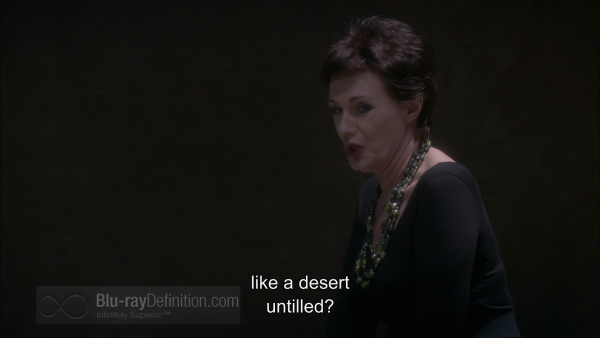 I have saved the best for last as soprano Herlitzius brings a tortured and feral nature to Elektra with stage moves drawing upon her formal training as a dancer. I was continually amazed by her ability to negotiate this vocally killing role, often lying on her back or on her side. The physicality of her dance is astonishing for a 50-year old performer who has just sung her heart out for nearly two hours.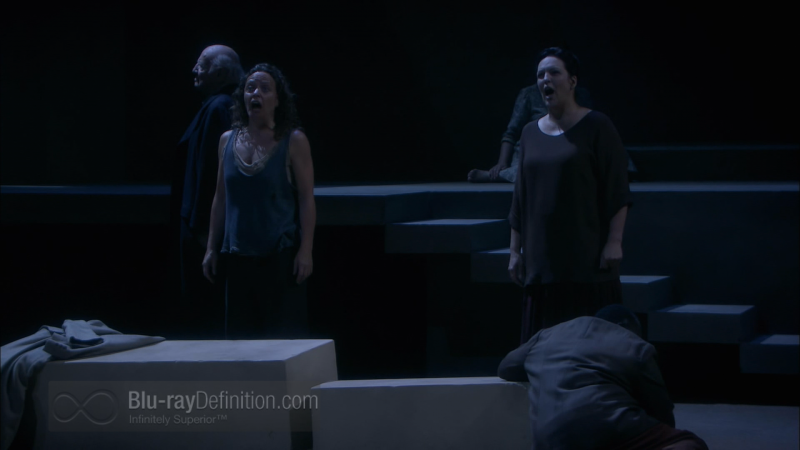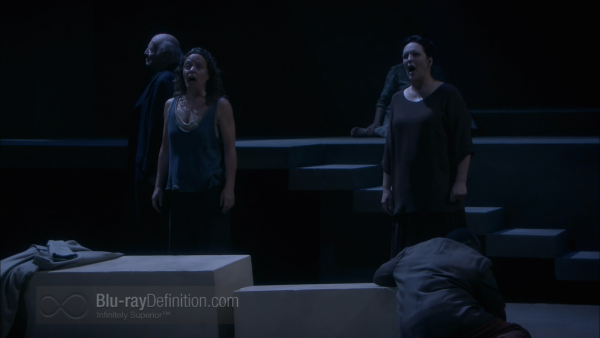 Conductor Esa-Pekka Salonen paces this one well and, by having his Orchestra de Paris exercise more restraint than is customary, makes this score's climaxes even more telling. The Coro Gulbenkian makes a small but vital contribution near the opera's finish.
Video Quality
[Rating:3.5/5]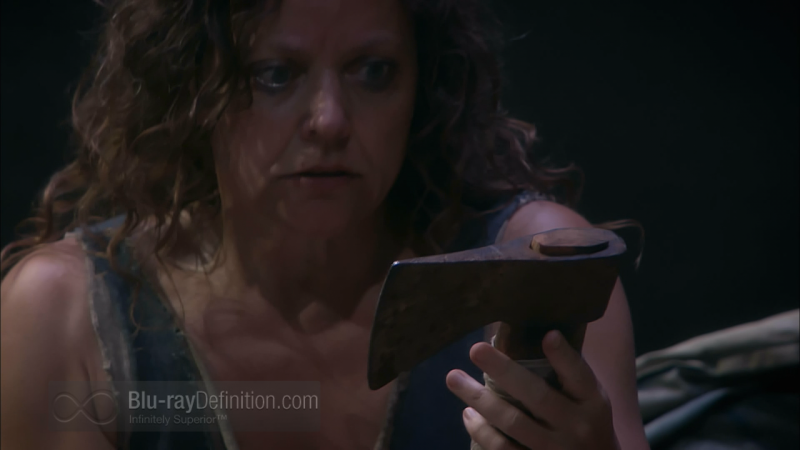 This is a high definition film and, while reasonably well shot, is disadvantaged on occasion by motion artifact and loss of details. The latter issue is not helped by the overall darkness of the set. Video director Stephane Metge does the best that he can to generate the excitement of live performance with busy cameras that move frequently between close ups and full stage shots.
Audio Quality
[Rating:4.5/5]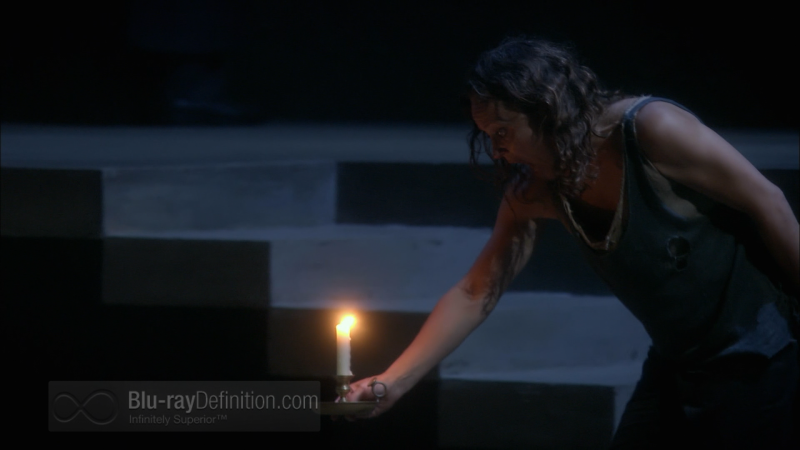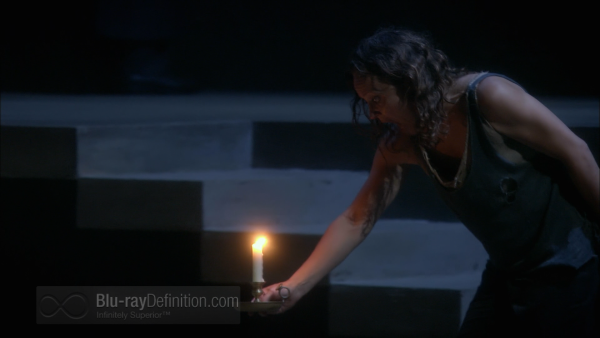 The audio engineers present us with a huge sound picture in the surround version with wave after wave of sonorous orchestral playing and clear capture of the singers who ably surmount the challenges of Strauss' score. The two-channel version is also quite good if not as broad or deep in soundstage.
Supplemental Materials
[Rating:2.5/5]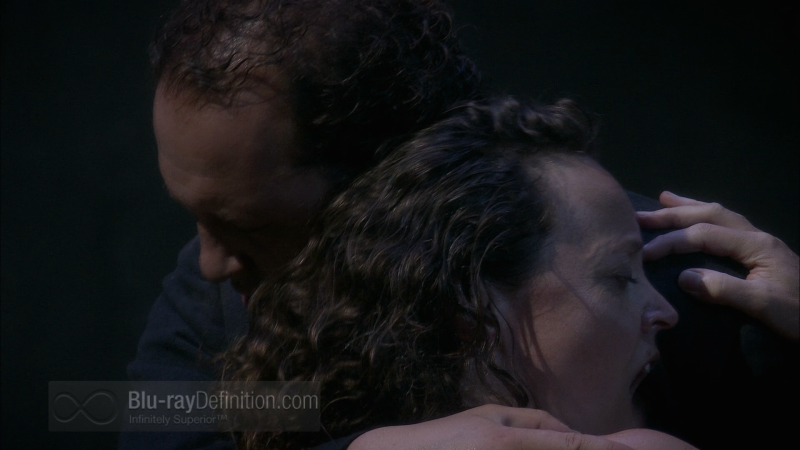 Alain Perroux's interview of Patrice Chereau, "What is Elektra all about?" (22:45) (French DTS Stereo 48kHz/16-bit), exposes the director's concepts for this opera and how he worked to get them into this production. A program booklet gives us cast, production credits, and a background essay by Alexander Meier-Dorzenbach. EuroArts also includes the usual trailers.
The Definitive Word
Overall:
[Rating:4/5]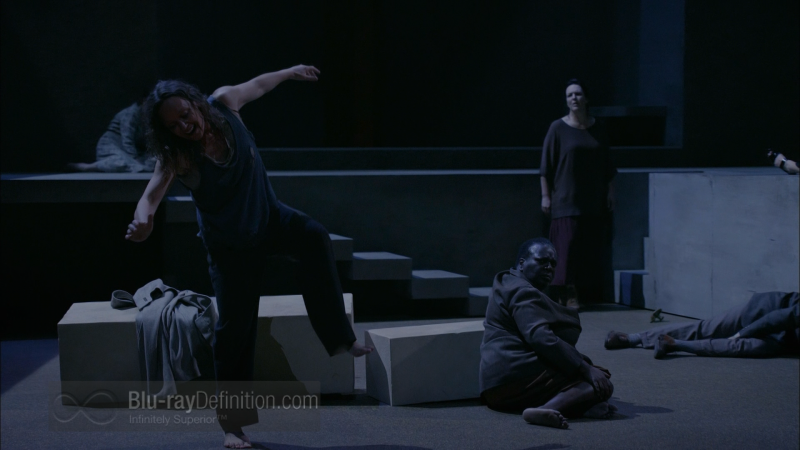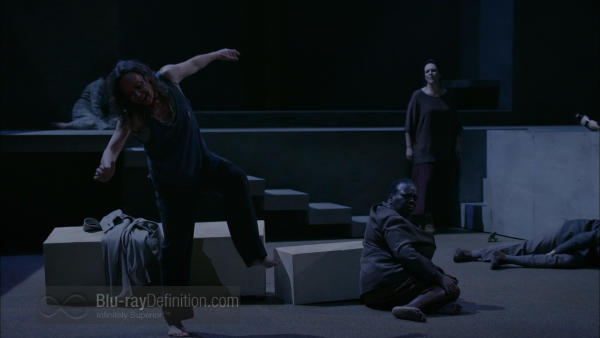 There are now four Blu-ray versions of Elektra: a Zurich Opera performance, a Baden-Baden Festival version, the previously reviewed Salzburg Festival production, and now this one. From a vocal, orchestral, and dramatic standpoint, this new release is first-rate and, in spite of my reservations about its visual qualities, worth getting for Herlitzius's overwhelming performance, easily the best of the current Elektras on Blu-ray disc.
Additional Screen Captures
[amazon-product region="uk" tracking_id="bluraydefinit-21″]B00JBJOWFK[/amazon-product]
[amazon-product region="ca" tracking_id="bluraydefinit-20″]B00JBJOWFK[/amazon-product]
[amazon-product]B00JBJOWFK[/amazon-product]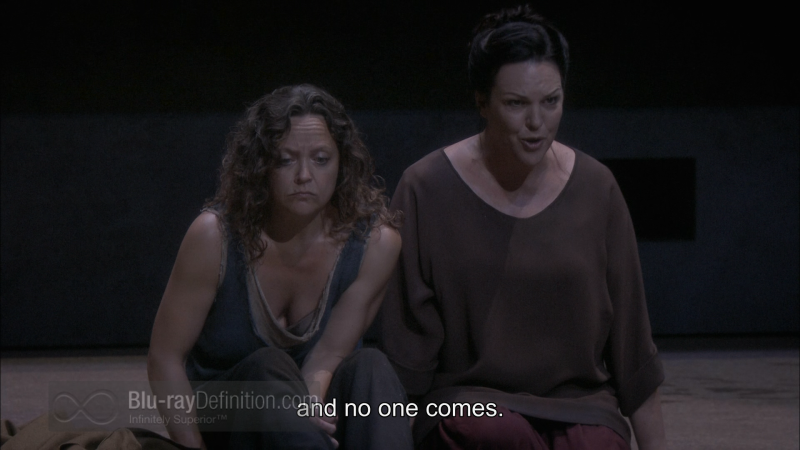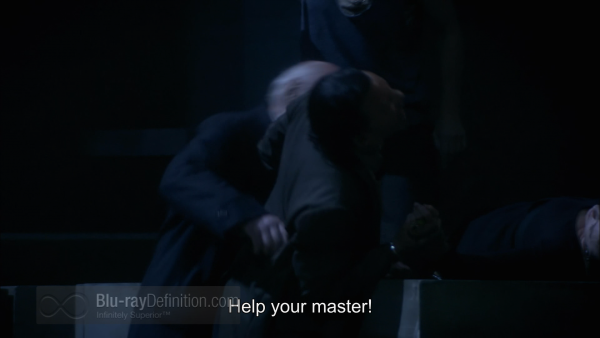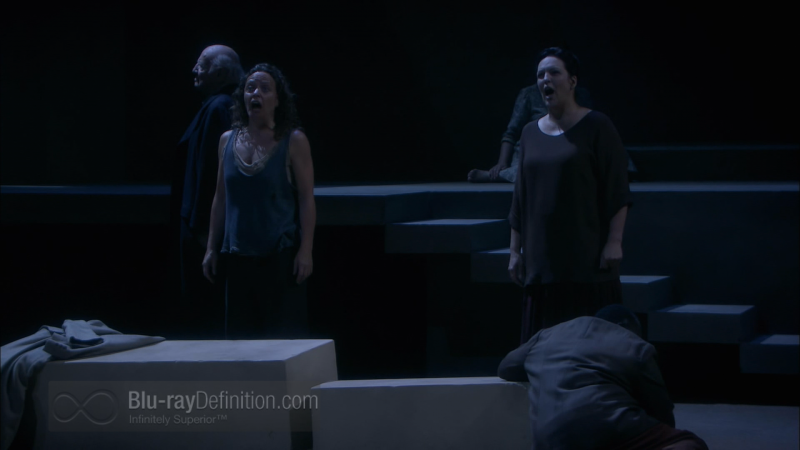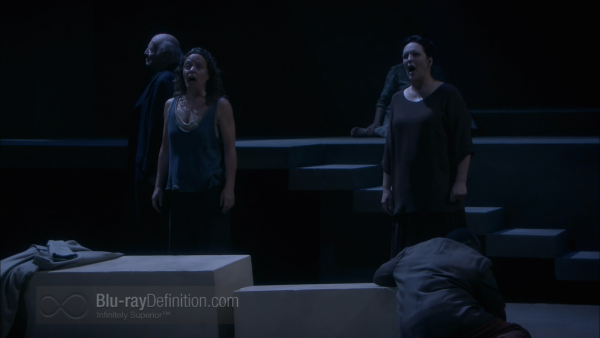 [amazon-product region="uk" tracking_id="bluraydefinit-21″]B00JBJOWFK[/amazon-product]
[amazon-product region="ca" tracking_id="bluraydefinit-20″]B00JBJOWFK[/amazon-product]
[amazon-product]B00JBJOWFK[/amazon-product]