–
Click thumbnails for high-resolution 1920X1080p screen captures
(The below TheaterByte screen captures were taken directly from the Blu-ray Discs and losslessly compressed in the PNG format. There should be no loss of picture quality with this format. All screen captures should be regarded only as an approximation of the full capabilities of the Blu-ray format.)

The Film
[Rating:1/5]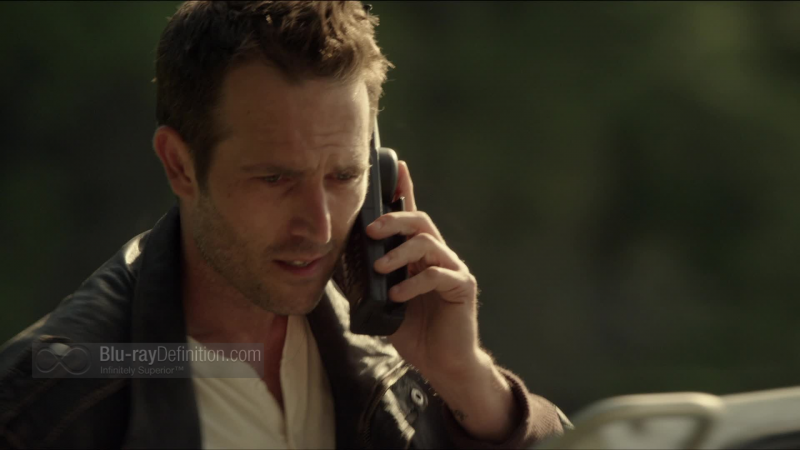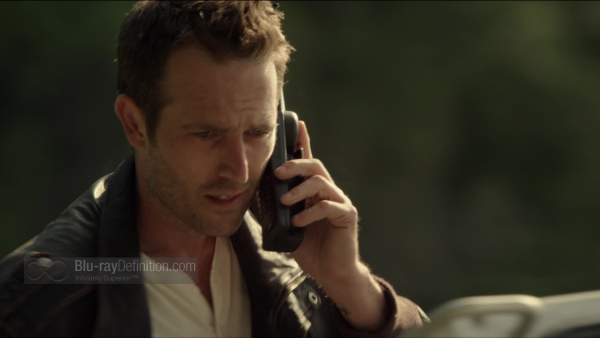 Ring of Fire tells the story of a sinister corporation (aren't they ALWAYS evil in these kinds of films?) seemingly bent on destroying a small town. After an oil rig accident is caused by said company, a chain of events begins occurring, events like a group of volcanoes exploding. It's these events that lead us to the introduction of your standard genre characters in a scientist (Michael Vartan,) an environmentalist (Lauren Lee Smith) and an oil tycoon (Terry O'Quinn.) What results is a film that is so over-the-top, so CGI laden, that the film feels weighted down by these effects.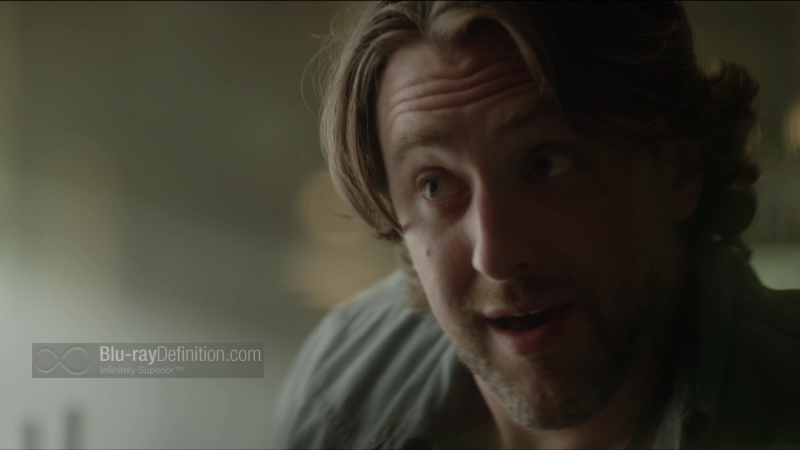 Let's get this fact straight immediately. Films like Ring of Fire have one purpose, and one purpose only – that being to provide some mindless entertainment. The stories typically make little to no sense (i.e. see most of Roland Emmerichs' films,) yet they're still fun to watch (popcorn flicks.) Unlike those types of films, Ring of Fire suffers from having almost TOO many CGI effects, with a majority of them feeling and looking out of place. Also, speaking of feeling like they shouldn't be there, how about the film's ordinary, cliche filled characters. You know, the environmentalist, the scientist, the big business man who is 'too big' to fail (and who turns out to ALWAYS be related to another character.) Well, at least Ring of Fire is fun to LOOK at and HEAR.
Video Quality
[Rating:4.5/5]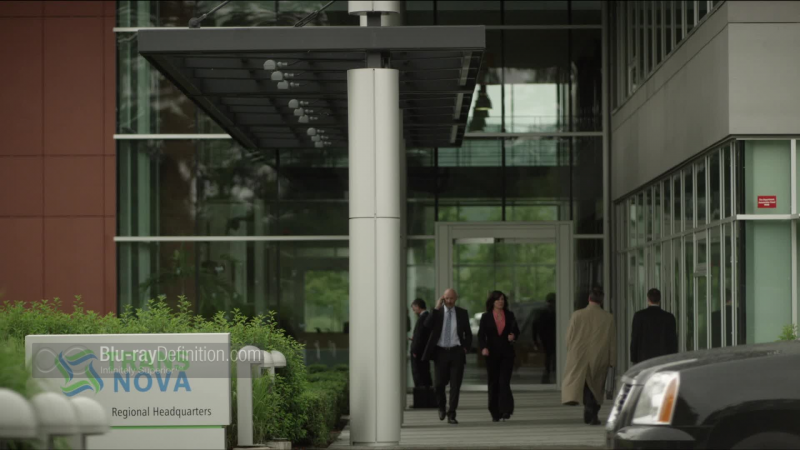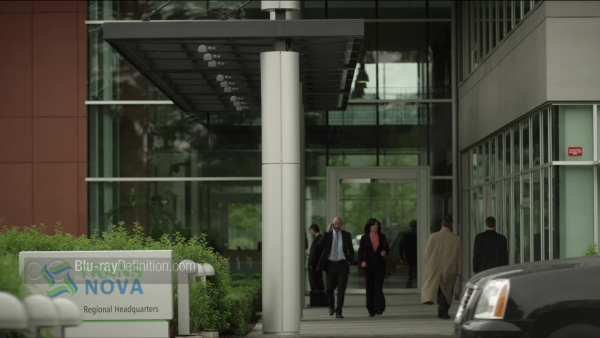 Arriving with a 1:78:1 framed, AVC/MPEG-4 encoded transfer, Ring of Fire destroys with a highly proficient transfer from Vivendi. The film's color palette tends to focus on the brighter side of the color spectrum, with accurate contrast levels and overall color reproduction. Even though some of the film's numerous CGI effects can look a bit fake at times, I felt the overall mix in of real action with CGI action was solid. Black levels are equally strong, as we're able to make out little finite details in even some of the darker moments. Video issues like that of DNR, EE or any other problems are all but absent, rounding up an all around excellent effort from Vivendi.
Audio Quality
[Rating:5/5]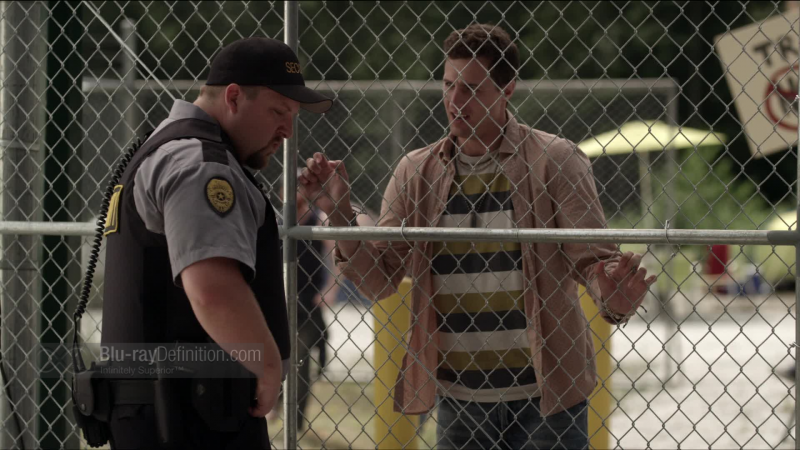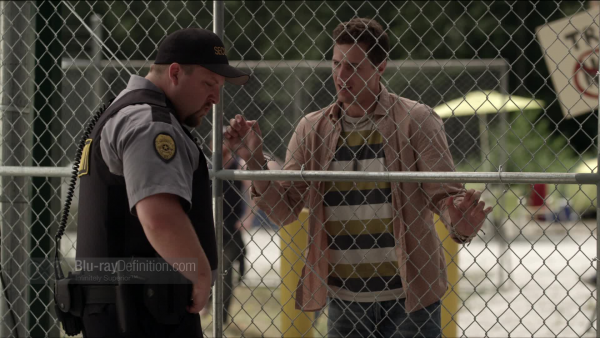 Audio-wise, we're given a DTS-HD Master Audio 5.1 lossless mix, one of which is excellent. Dialogue (as out of place as it can be at times) is well reproduced throughout via the center channel. When the random explosions start occurring from the random volcanoes, atmosphere increases ten-fold. It's during these moments that atmosphere is immersive, really creating a truly convincing 360 degree sound field. Also, LFE is deep at times giving us booming low-end. While the film itself is horrid, the same can't be said for the film's fine technical effort by Vivendi.
Supplemental Materials
[Rating:0/5]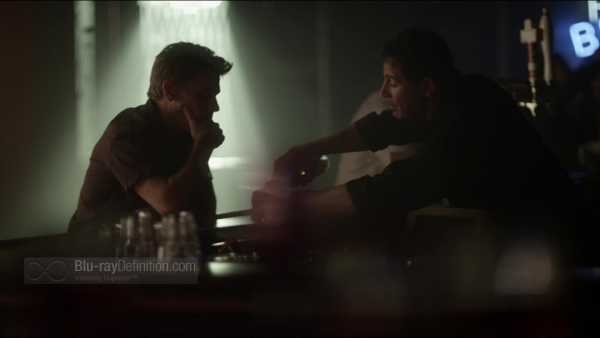 No features have been included in this release.
The Definitive Word
Overall:
[Rating:2.5/5]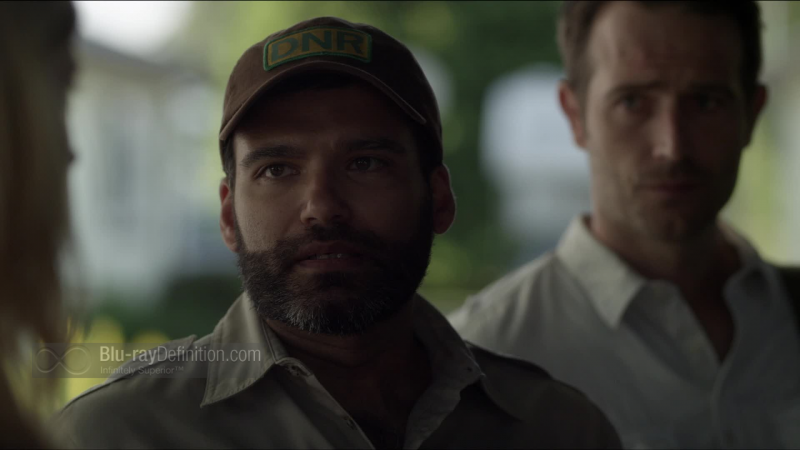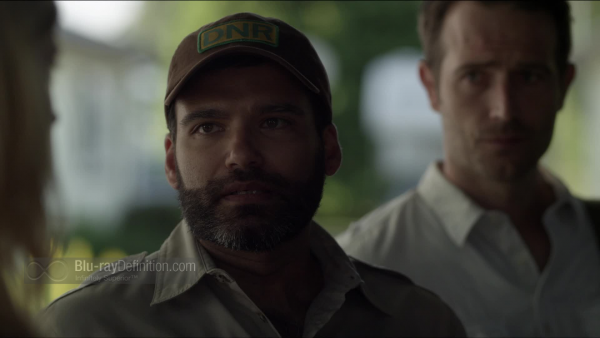 Ring of Fire, simply put, is so bad that the near 3 hour length is equivalent to torture. Even though Vivendi's technical effort is impressive, nothing about this film warrants a viewing. Skip this one.
Additional Screen Captures
[amazon-product]B00BNAE4DU[/amazon-product]
Purchase Ring of Fire on Blu-ray at CD Universe
Shop for more Blu-ray titles on Amazon.com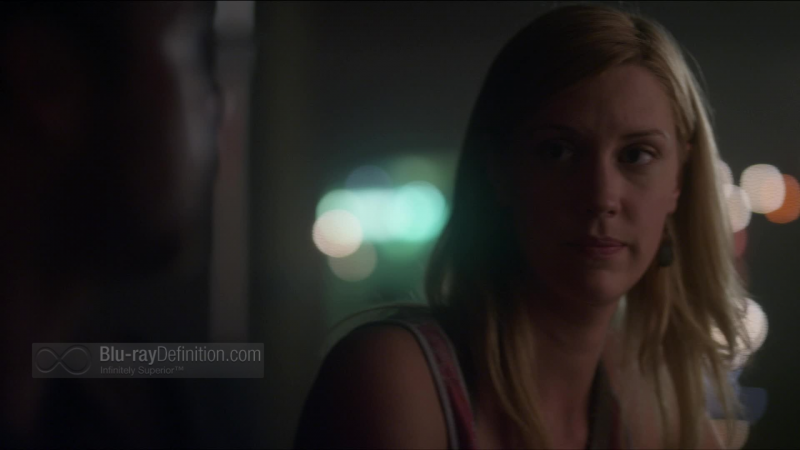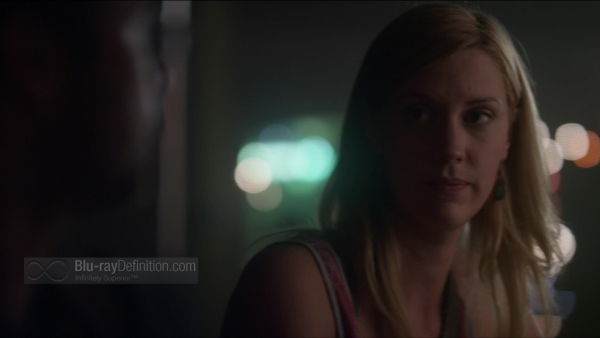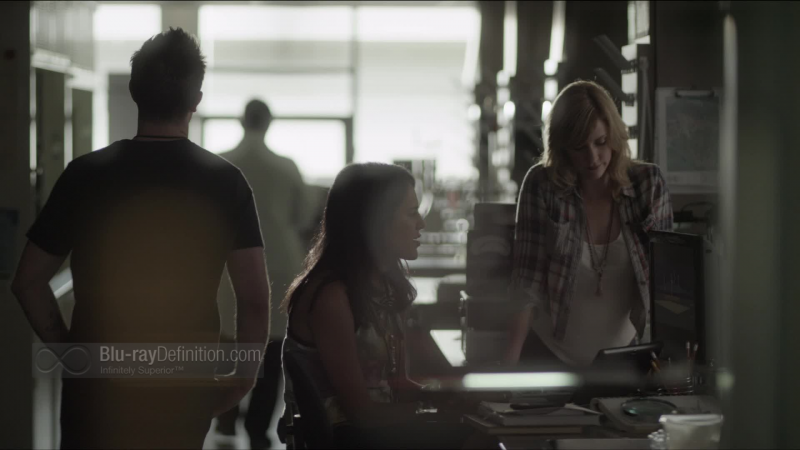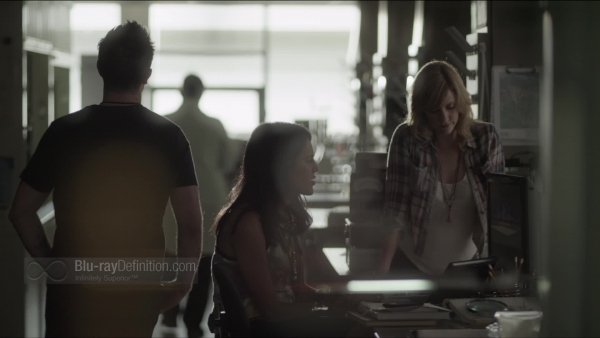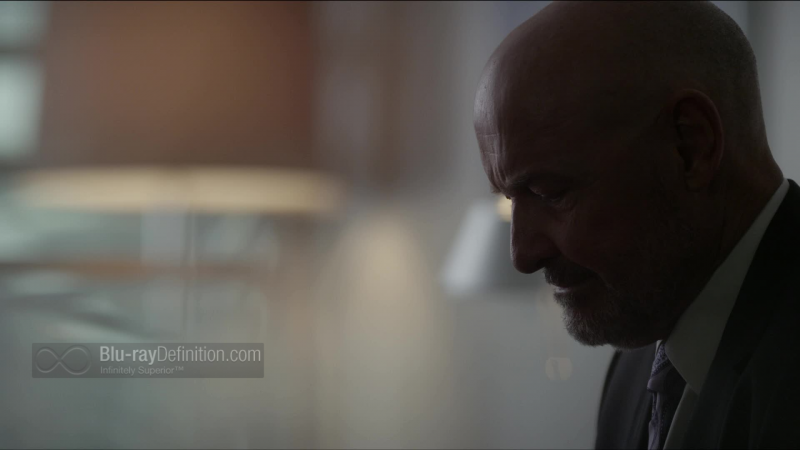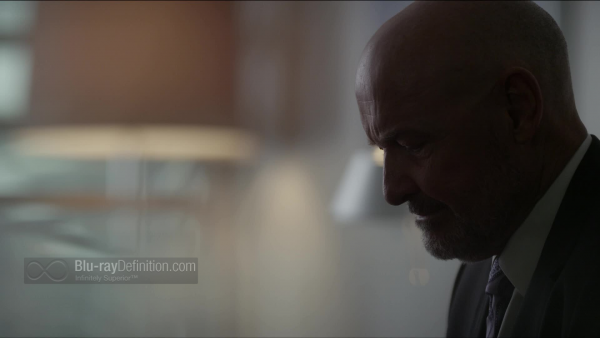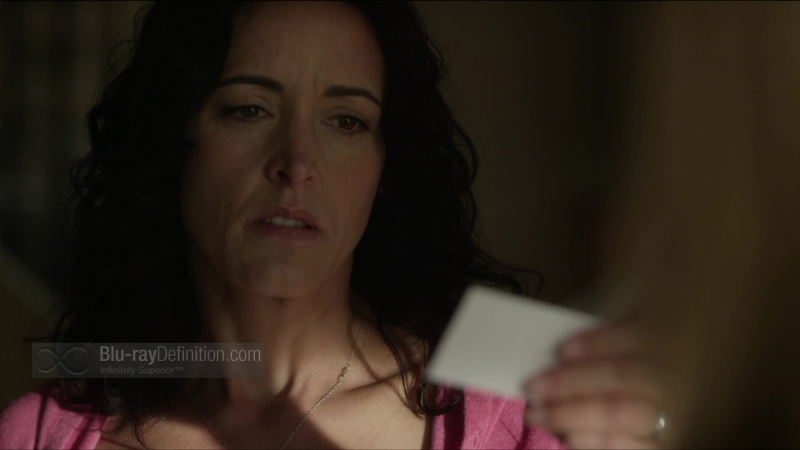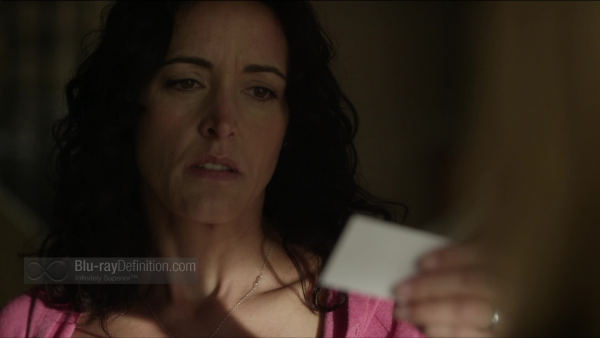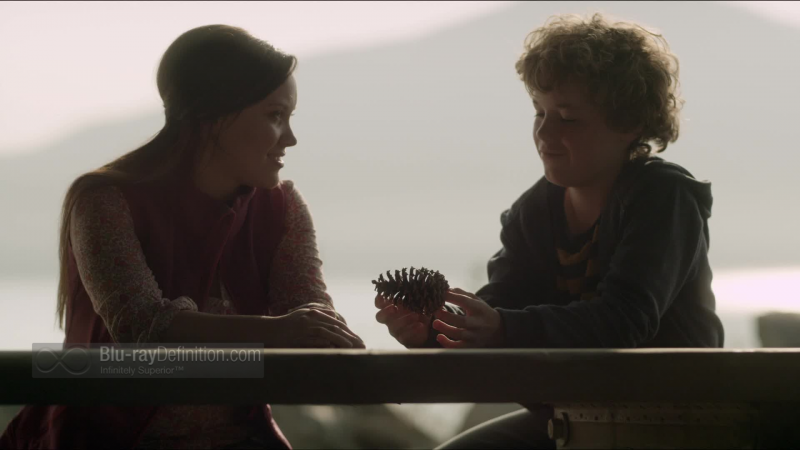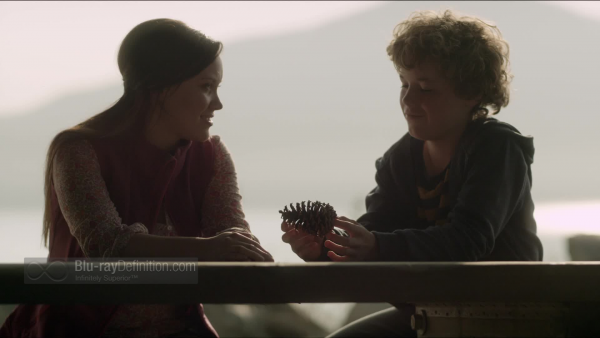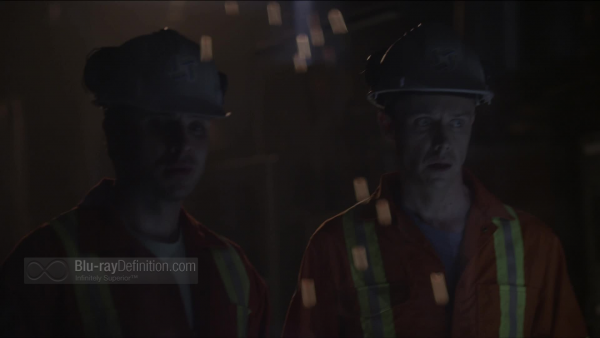 [amazon-product]B00BNAE4DU[/amazon-product]
Purchase Ring of Fire on Blu-ray at CD Universe
Shop for more Blu-ray titles on Amazon.com
Overall
[Rating:2.5/5]
The Film
[Rating:1/5]
Video Quality
[Rating:4.5/5]
Audio Quality
[Rating:5/5]
Supplemental Materials
[Rating:0/5]