– –
The Film
[Rating:3/5]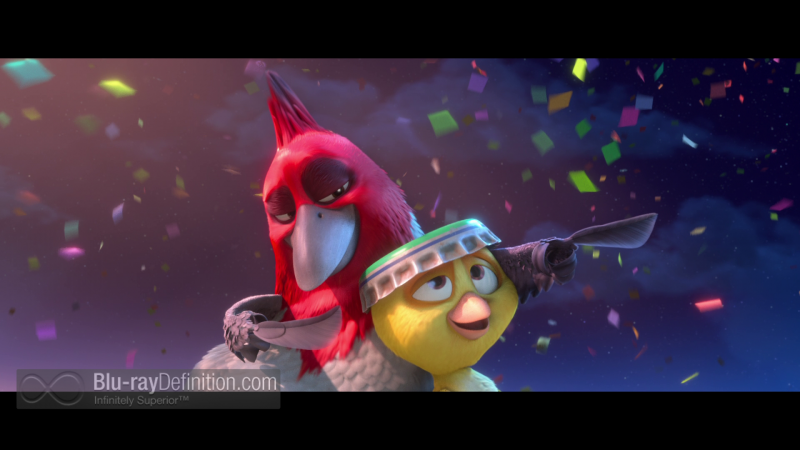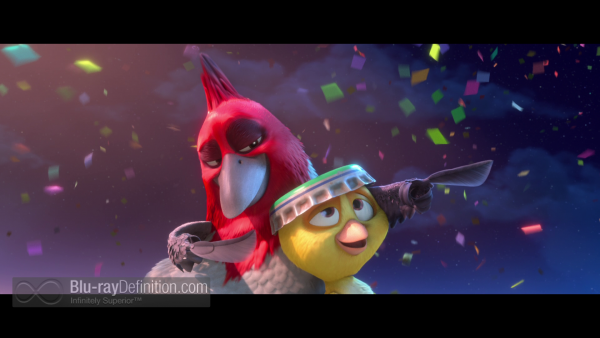 Director Carlos Saldanha returns to helm Rio 2, the sequel to the colorful 2011 animated hit Rio from 20th Century Fox Animation and Blue Sky Studios. The neurotic Blue macaw Blu (voiced again by Jesse Eisenberg) has now settled in to a calm life of domesticity with his mate Jewel (Anne Hathaway, also reprising her previous role) and their three kids, all of whom have taken on some rather human-like characteristics, like a love of science and wearing an iPod all the time, for example. This is much to the chagrin of Jewel who would much rather her children be learning how to live out in the wild like she once did, rather than becoming so domesticated in their safe sanctuary. Her prayers may be answered when she spots her former guardian Tulio (Rodrigo Santoro) and Blu's once longtime human owner Linda (Leslie Mann) on television and learns that there may actually be a flock of Blue macaws living free and wild out in the Amazon rainforest. They'd believed they were the last of their kind. Jewel convinces Blu, after much wrangling, that they must go to the Amazon and seek out their own species, that it will be a great adventure for the kids. Of course, the neurotic Blu has to bring along his fanny-pack full of human goodies to help him along the way – a Swiss Army knife with a spork, and GPS among them. When they do arrive at their destination, they find that none other than Jewel's own long lost father (Andy Garcia) is the leader of the flock. But the joy is brief. The surly Cockatoo Nigel (Jemaine Clement) is on their trail, seeking revenge for the events from the previous film with help from a rather loquacious and toxic frog (Kristin Chenoweth) who has an inter-species crush on him, and not only that, but a local businessman is readying to tear down the forest where the flock has made their home.
While Rio 2 certainly delivers on the visuals and pumps up the amount of catchy musical numbers that dazzle the audience with both toe-tapping rhythms and eye-catching choreography (flocks of birds swirling in multitudinous patterns through the air, Nigel and his companion "skating" through clouds), it fails to ignite on the deeper emotional levels of tension and story building of films such as Brave or Frozen.
Rio 2, instead, relies mainly on the neurosis of Blu, still portrayed marvelously by Eisenberg, but pushed to the limits this time out; overused, if you will, and the imagery, which is beyond reproach. None of these things make for a great film, but they will certainly not make for a bad evening of viewing with the family.
Video Quality
2D HD: [Rating:5/5]
3D Effect: [Rating:5/5]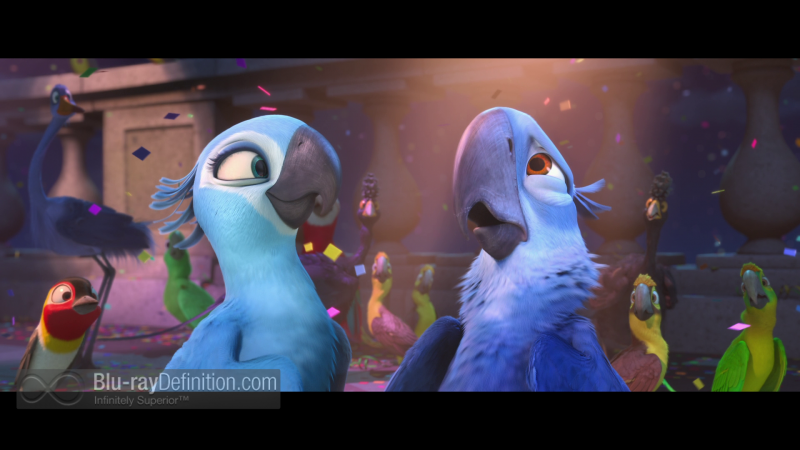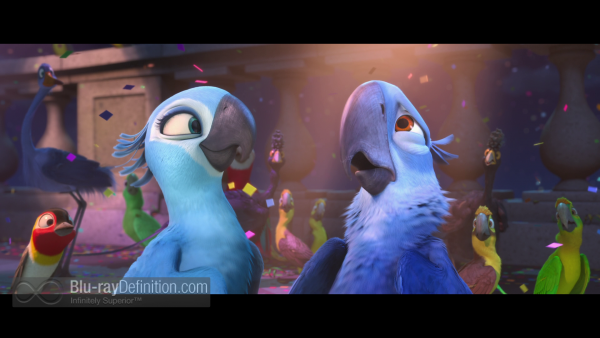 We get a beautiful encodement of Rio 2 on Blu-ray from Fox. The digital animation leaps from the screen, whether you watch the 3D disc or the 2D disc. In 3D, you see a superlative 3D effect with very little crosstalk and a wonderful sense of added depth. The animators make sure to take advantage of the format with a few moments where some items really pop out at you, like an axe thrown out of the screen or the beautiful display of the flock of birds flying together in the Amazon. In the 2D transfer, the colors are a bit more vibrant and really dazzle. This is an exceptional release through and through and an excellent, top-tier reference disc.
Audio Quality
[Rating:5/5]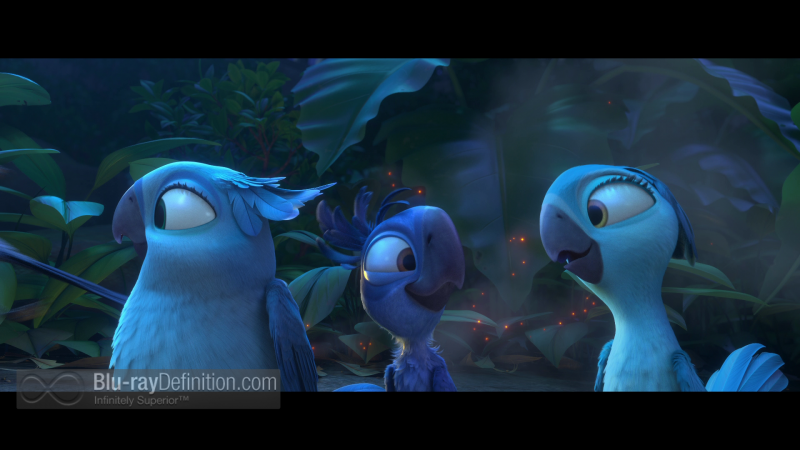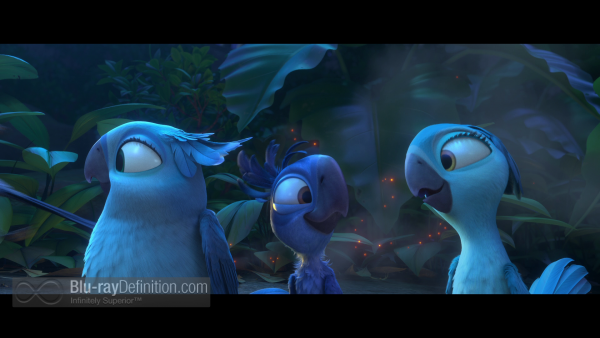 To go along with the wonderful picture is a fantastic audio mix in DTS-HD Master Audio 7.1. Not only does it surround you with a fine balance of atmospherics, dialogue, and foley effects, but when the various musical numbers play out, it is totally engulfing and dynamic.
Supplemental Materials
[Rating:3.5/5]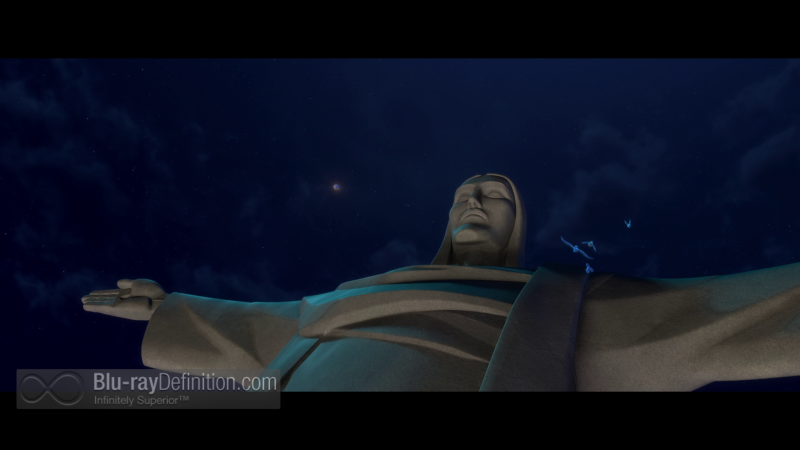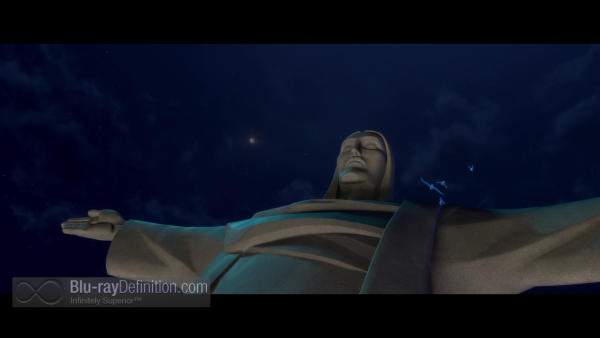 Blu-ray 3D Disc:
Deleted Scene – "Practice" (2.35:1; 1080p/24; 3D; 00:00:38)
Blu-ray 2D Disc:
Rio Refresher (2.35:1; 1080p/24; 00:03:21)
Deleted Scene – "Practice" (2.35:1; 1080p/24; 00:00:39)
Boom, Shake, Snap: The Local Sounds of Brazil (1.78:1; 1080p/24; 00:19:28)
Birds and Beats: The Singing Talents of Rio 2 (1.78:1; 1080p/24; 00:10:19)
Nigel The Shakespearean Cockatoo and Friends (1.78:1; 1080p/24; 00:07:17)
Music, Dance Sing-Along Machine
You Be the Judge:

Tapir Audition
Monkey Audition
Turtle Audition

"What is Love" by Janelle Monáe (1.78:1; 1080p/24; 00:01:37)
Still Gallery (1080p/24)
Theatrical Trailers (2.35:1; 1080p/24; Dolby Digital 5.1):

Theatrical Trailer 1
Theatrical Trailer 2
The Definitive Word
Overall:
[Rating:4/5]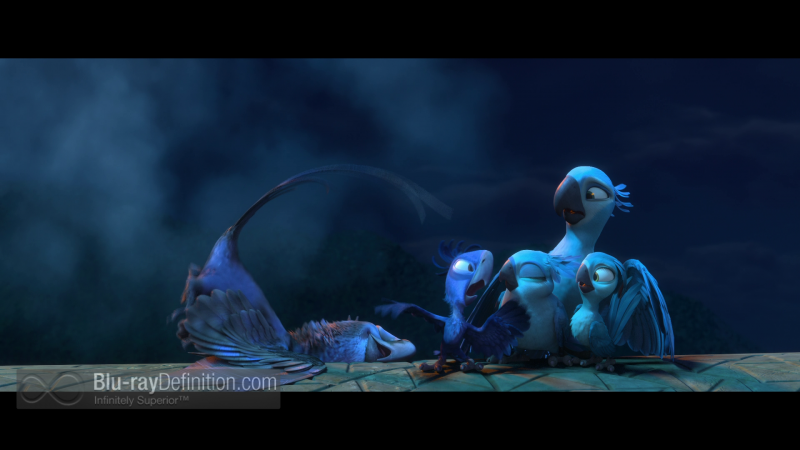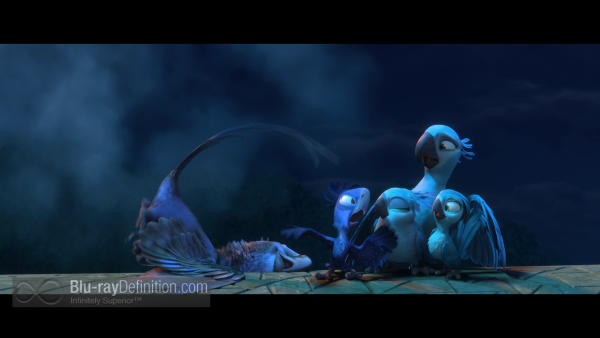 Rio 2 fails to live up to the fun of the first film and doesn't reach the high standards of storytelling of other films in this animated genre. Even so, the catchy big musical numbers, gorgeously detailed animation, and likable characters – both new and returning – will offer a pleasant viewing experience for the whole family.
Additional Screen Captures
[amazon-product]B00JK532YW[/amazon-product]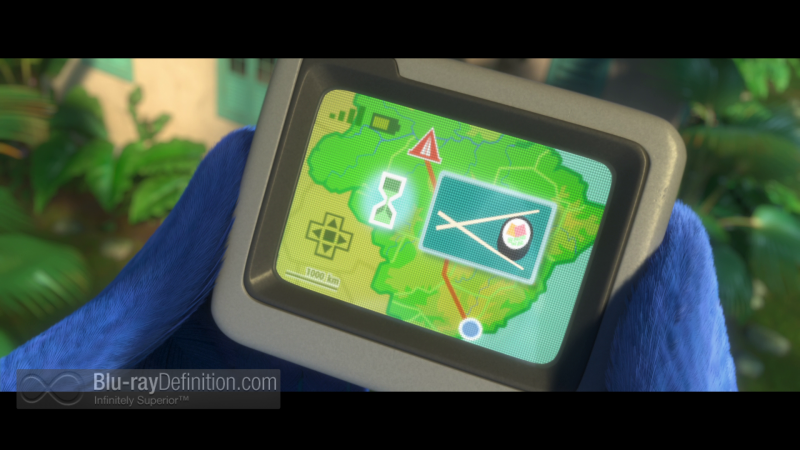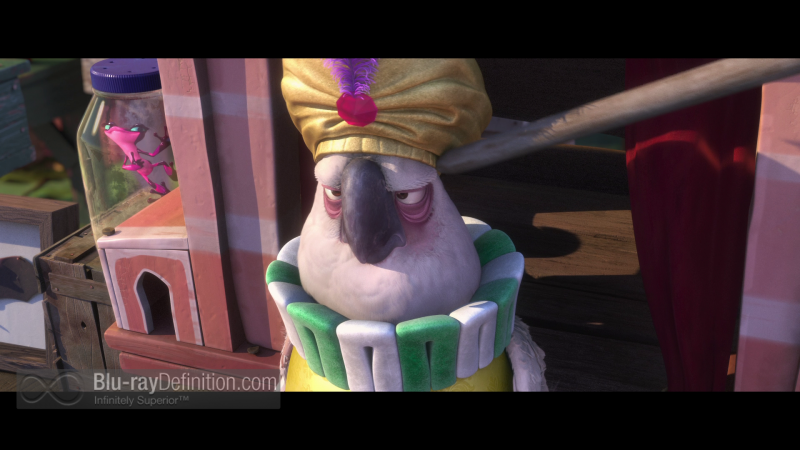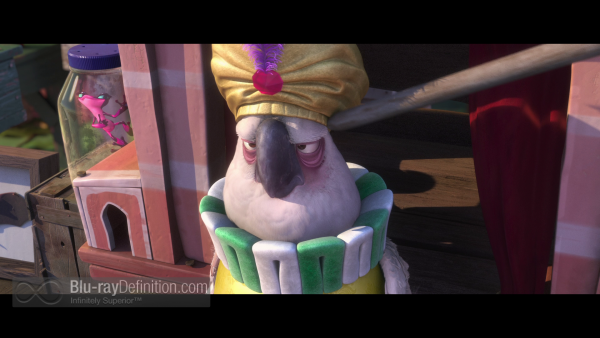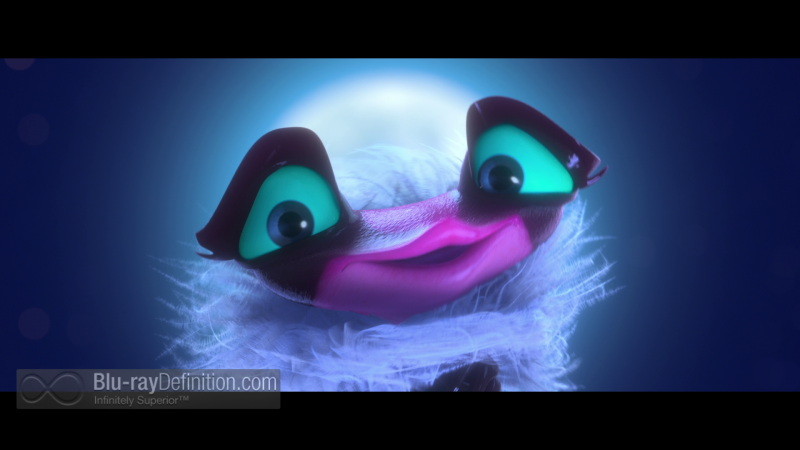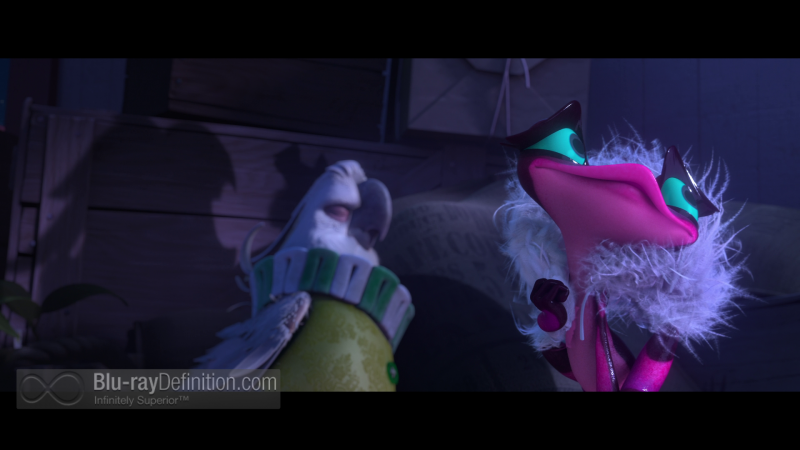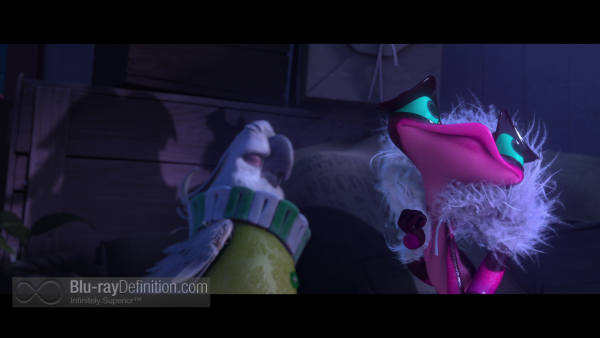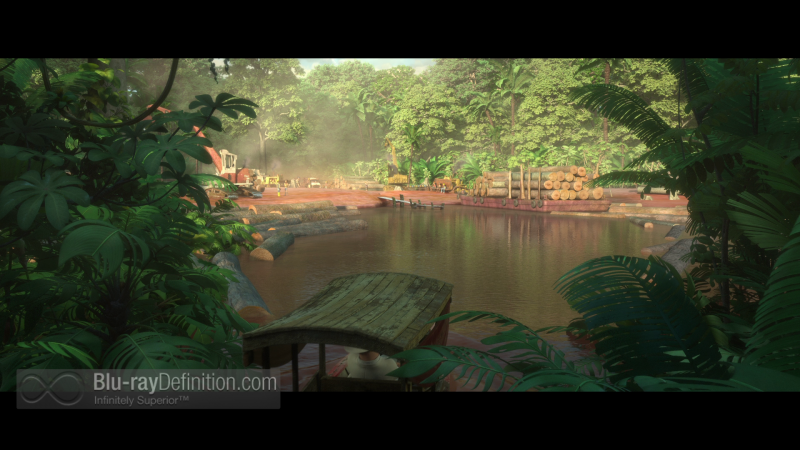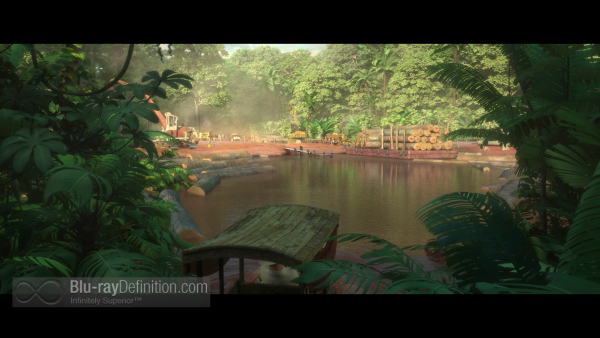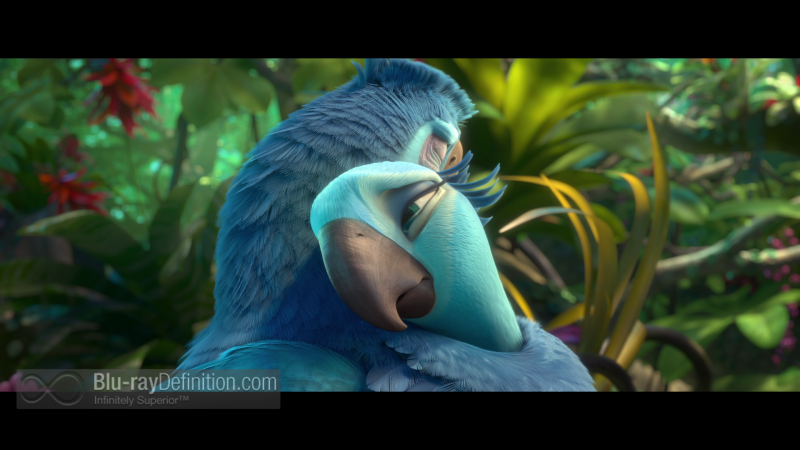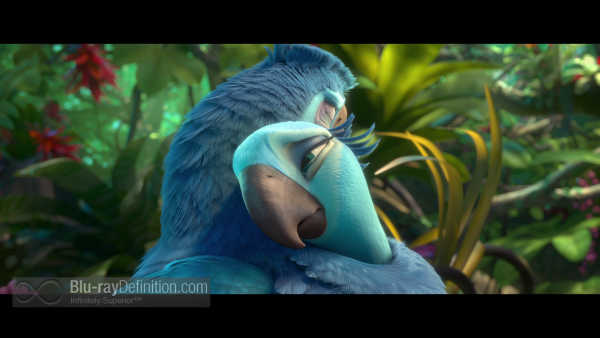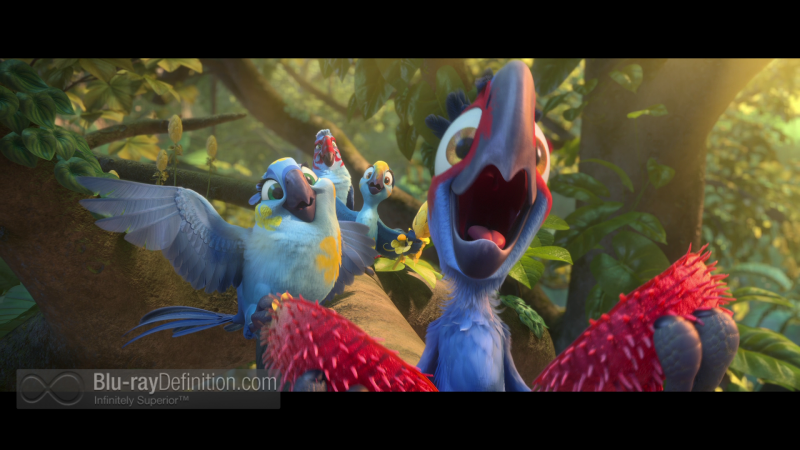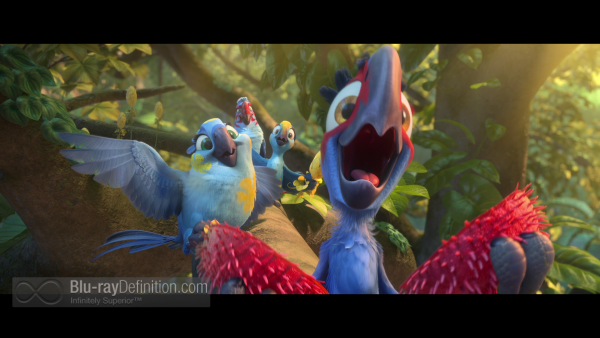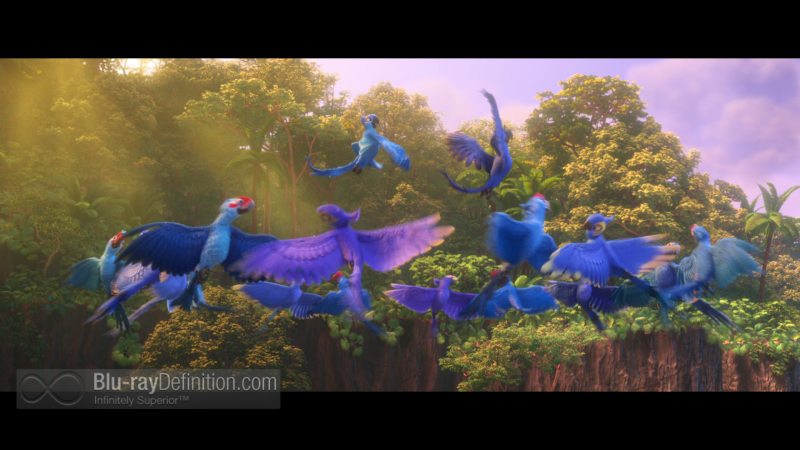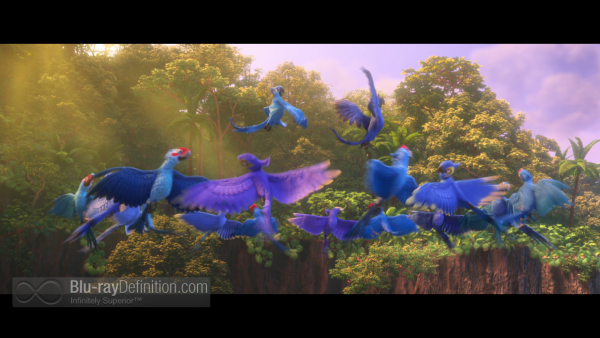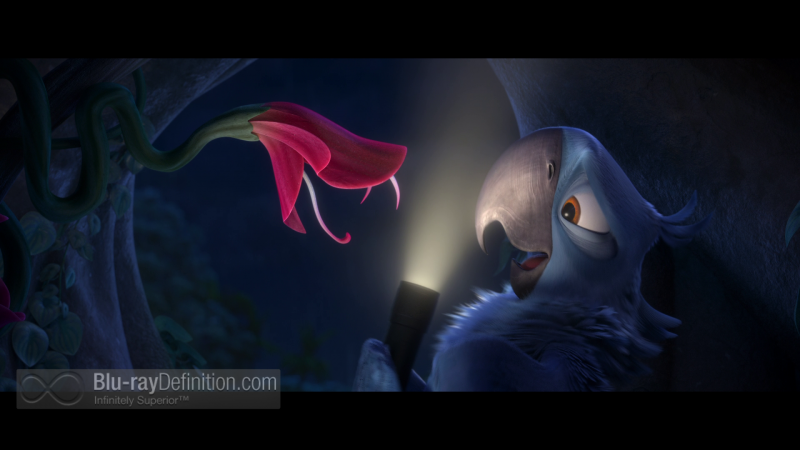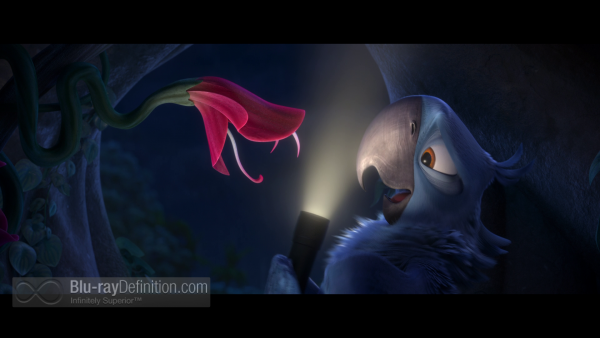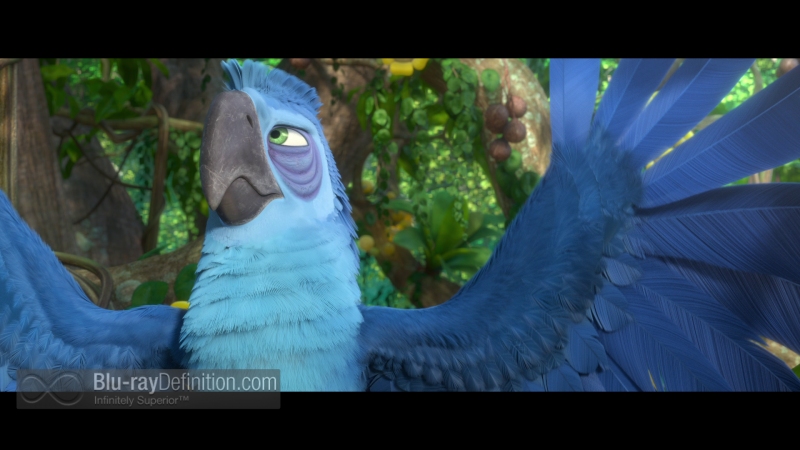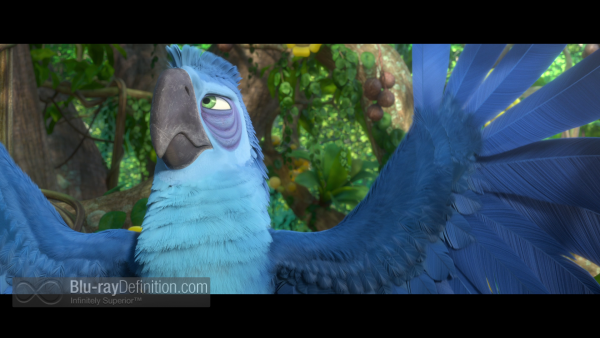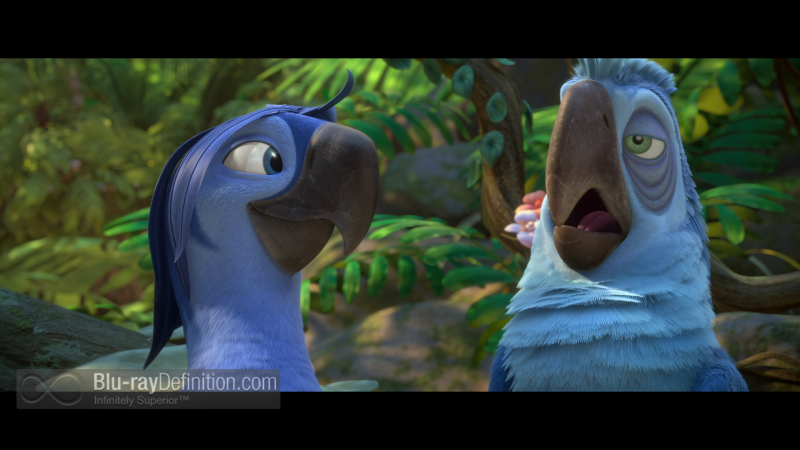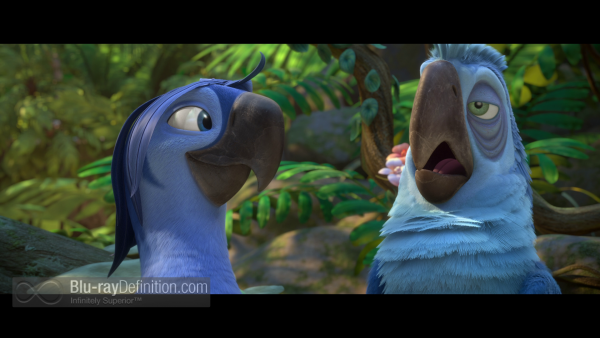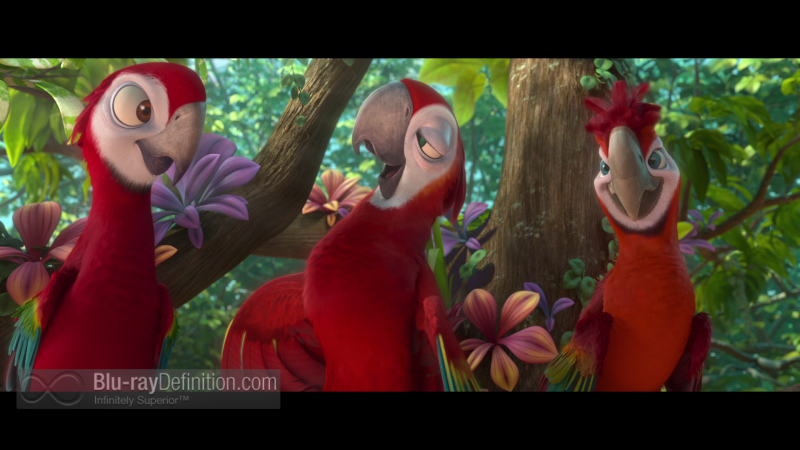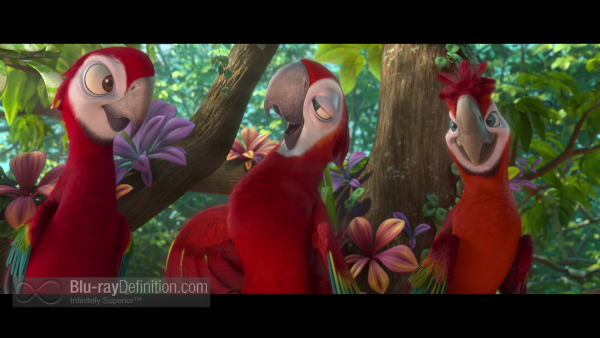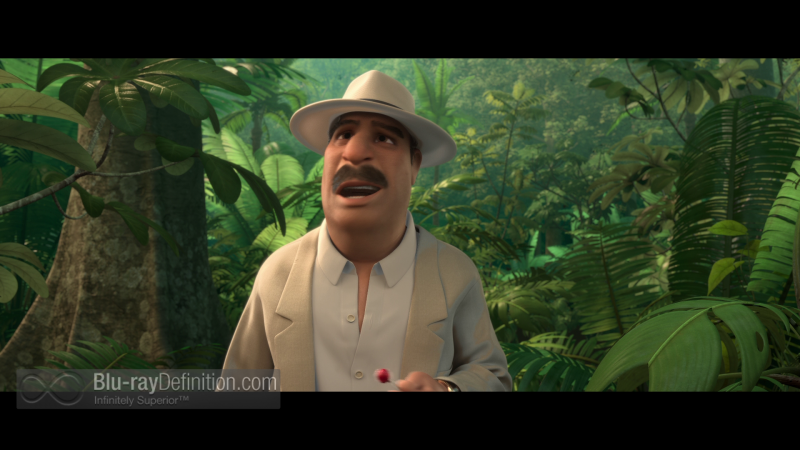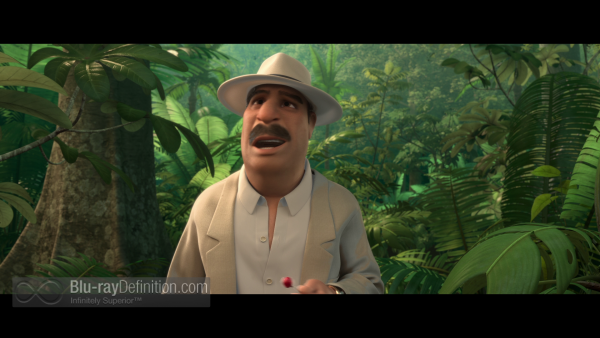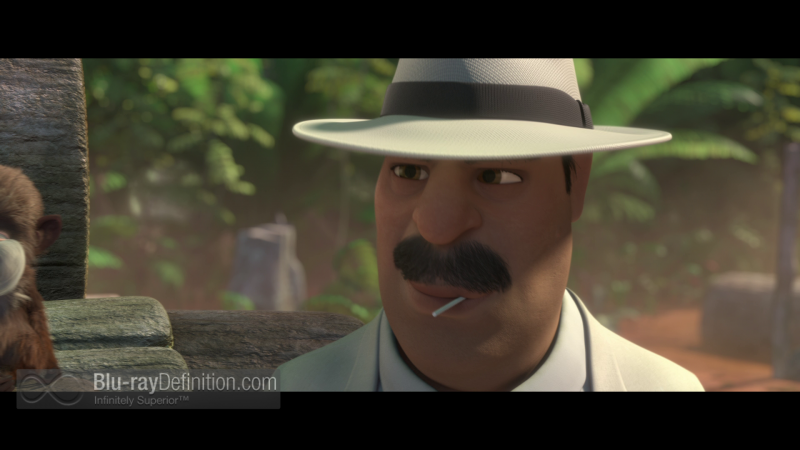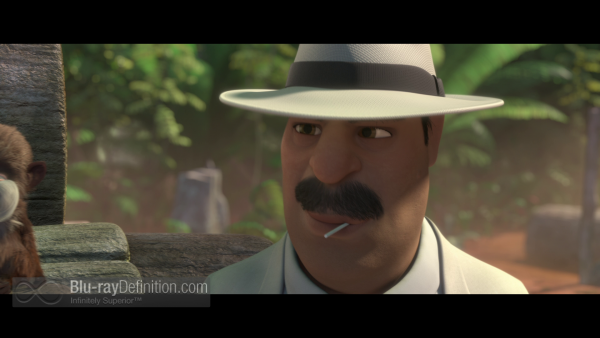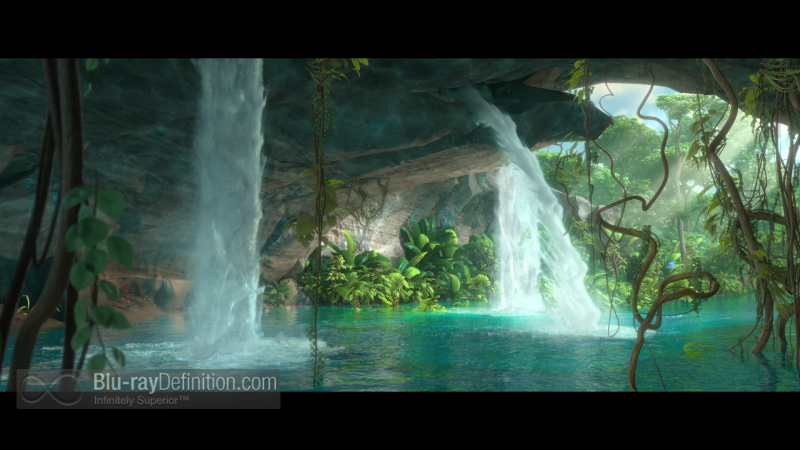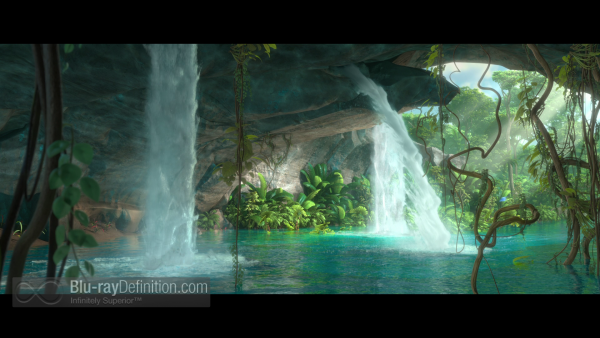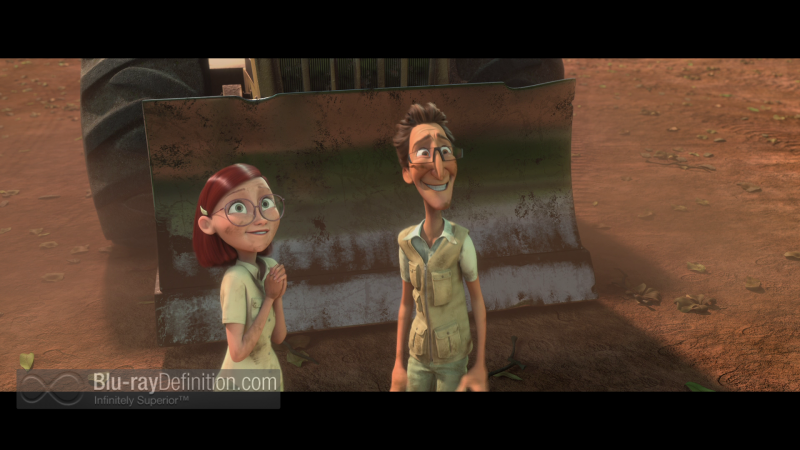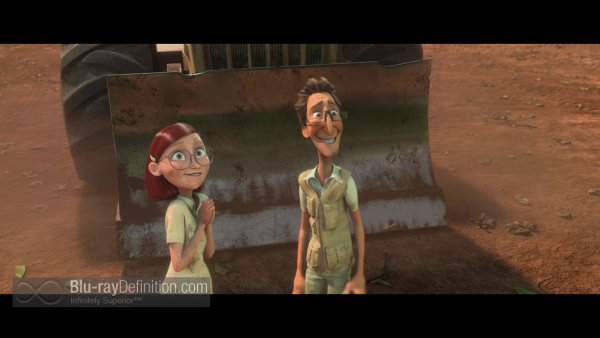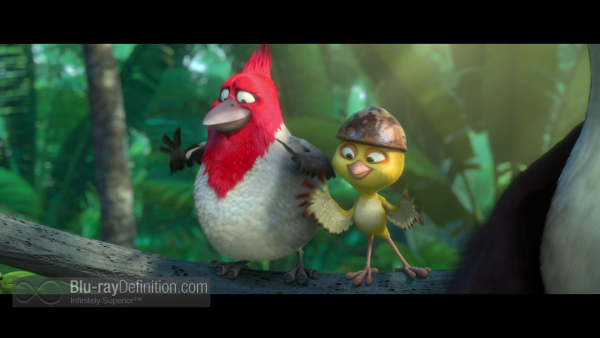 [amazon-product]B00JK532YW[/amazon-product]