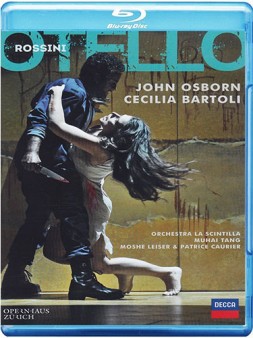 – –

The Performance
[Rating:4/5]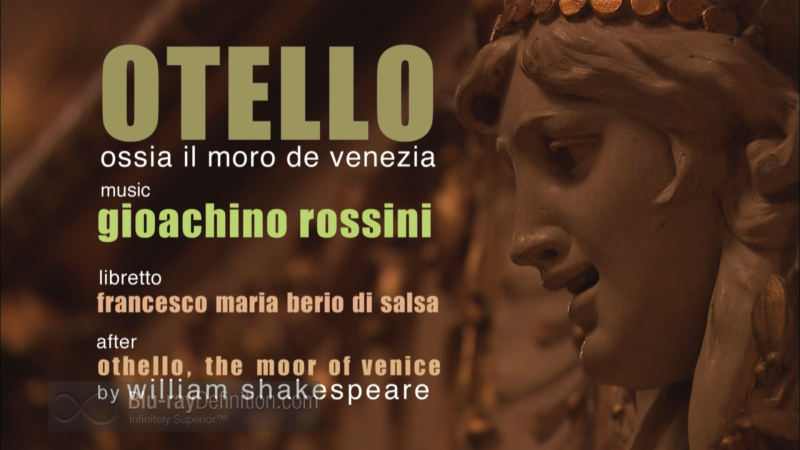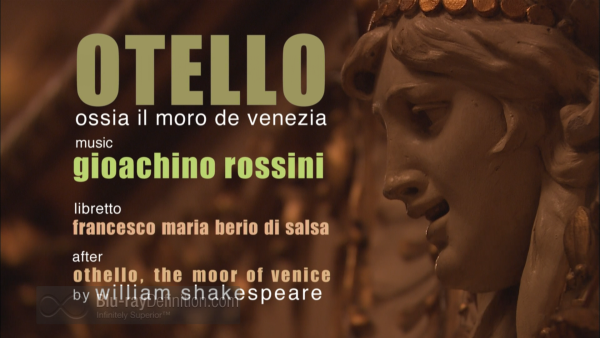 As witnessed by the recently released Le Comte Ory, the Zurich Opera has an apparent love affair with the less frequently performed operas of Giachino Rossini. This 2012 production of Otello reunites the team of stage directors Moshe Leiser and Patrice Caurier with musical forces of the Orchestra La Scintilla and the Zurich Opera Chorus under the baton of Muhai Tang. As will become obvious to newcomers, this version of Otello differs considerably from the more familiar Verdi masterpiece not only in its setting (Venice rather than Cyprus), its de-emphasis on the role of the evil Iago, and the engagement of not one but four (!) tenors.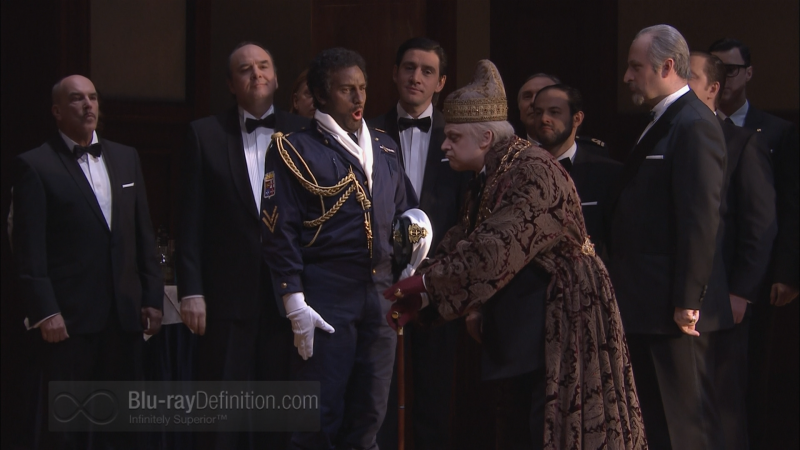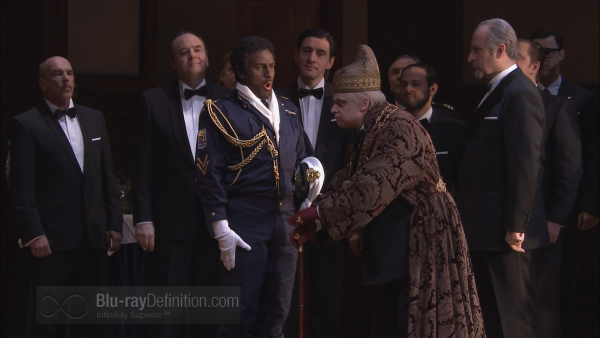 The Moor Otello (John Osborn) has returned to Venice following his thrilling victory over the Turks in Cyprus. He receives Venetian citizenship from the Doge (Nicola Pamio) and has secretly married Desdemona (Cecilia Bartoli), daughter of the important nobleman Elmiro (Peter Kalman). However, Elmiro detests Otello because of his skin color and has intended Desdemona for Rodrigo (Javier Camarena).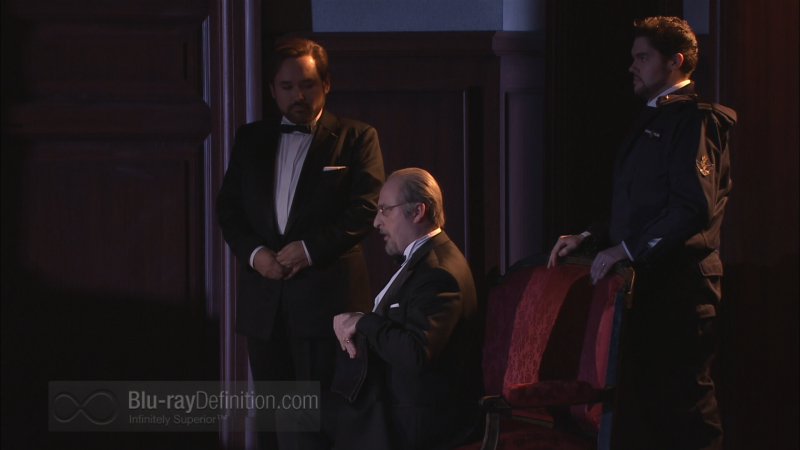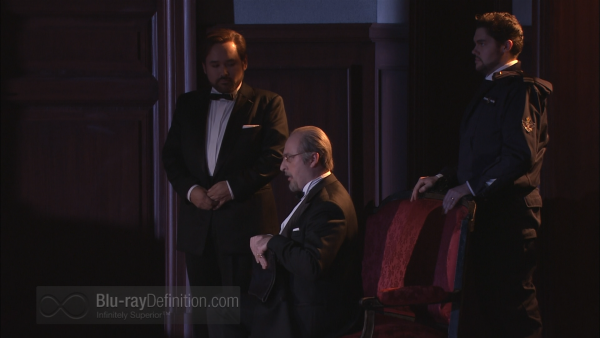 Desdemona confides her dilemma to Emilia (Liliana Nikiteanu), the wife of Iago (Edgardo Rocha): she wants to pretend that a love letter and lock of hair she sent to Otello and that has been diverted by Iago was actually intended for Rodrigo. However, if Otello believes this story then he will believe Desdemona to be unfaithful. Iago is set on betraying Otello as he was once in love with Desdemona. Later, at a dinner party, ostensibly to announce Desdemona's wedding to Rodrigo, she declares her love for Otello.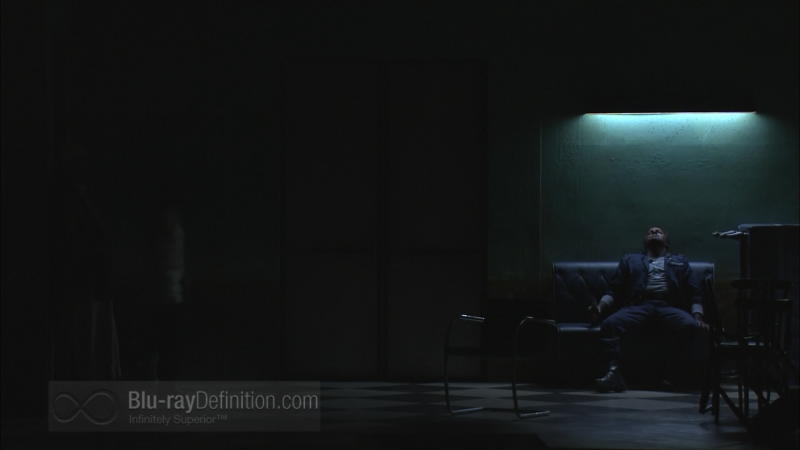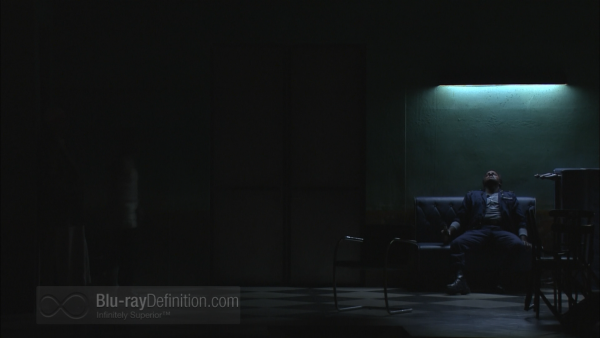 Rodrigo, enraged by the current events, vows to kill Otello after he finds out the Moor has married Desdemona (who vows to save her new husband). Meanwhile, Iago has shown the letter and lock of hair to Otello who is convinced of his wife's infidelity. Otello vows to kill Desdemona but she arrives just in time to avert a duel between Otello and Rodrigo.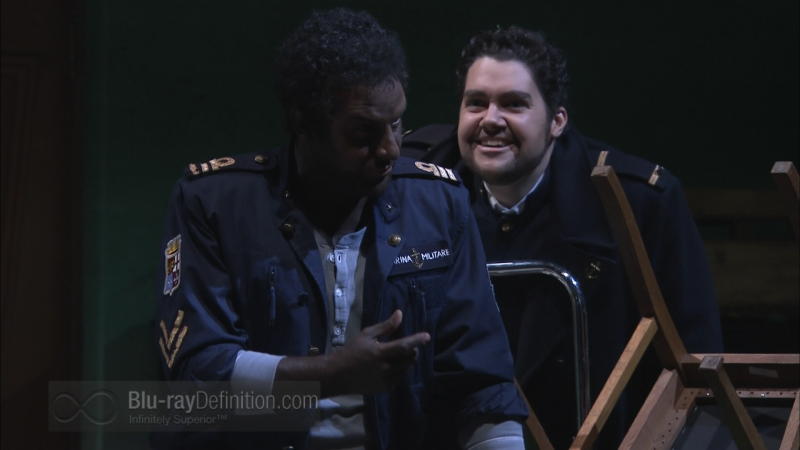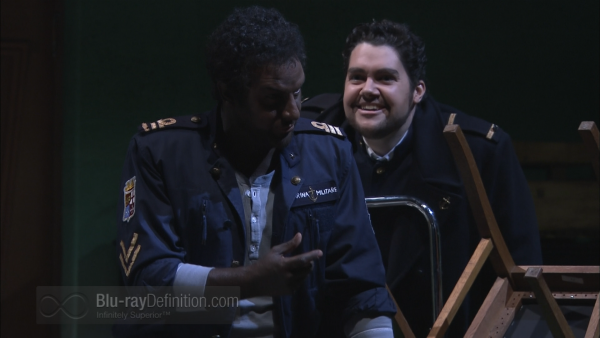 Otello has been sent into exile and Desdemona believes that she will never see him again. After the "willow song" and a prayer, she prepares for bed only to find Otello in her chamber. Otello tells her that Iago has murdered Rodrigo and he then kills his wife. Rodrigo, however, is still alive having killed Iago and along with the Doge and Elmiro, tells Otello that everything will be reconciled and that he is free to be Desdemona's husband. But Otello, overwhelmed by his terrible deed, takes his own life.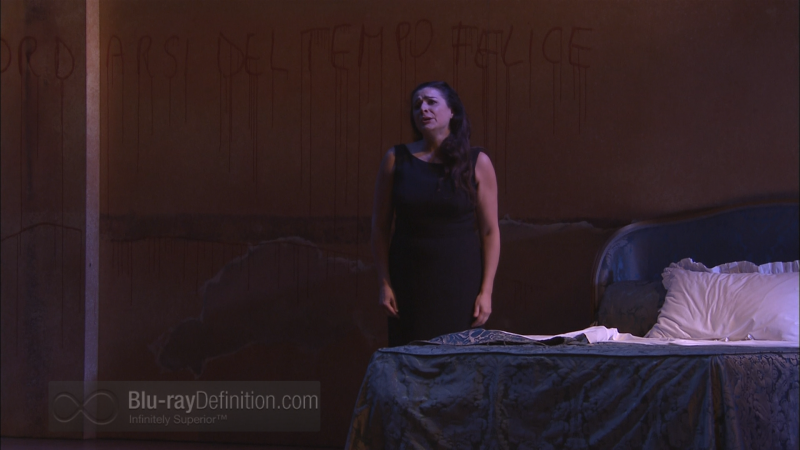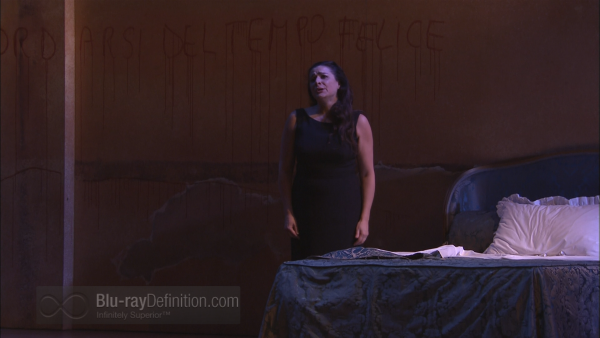 The opera is set in the present era with modern dress and modest sets. The major challenge of this work is its requirement for four tenors (none of whom can be second tier) and a stellar female lead. The current production fulfills these requirements and will satisfy operagoers enthralled by coloratura style, vocal embellishments, and all being at the top of the staff. Sensitive leadership by Maestro Tang, an experienced Rossinian, gives us a most satisfying two and a half hours.
Video Quality
[Rating:4/5]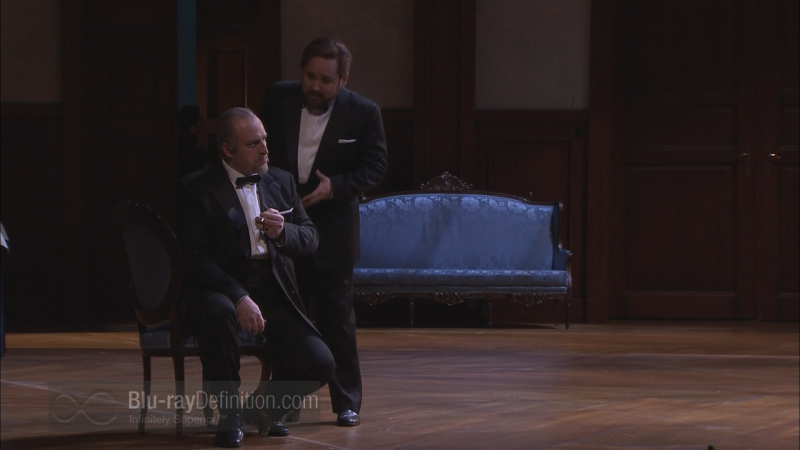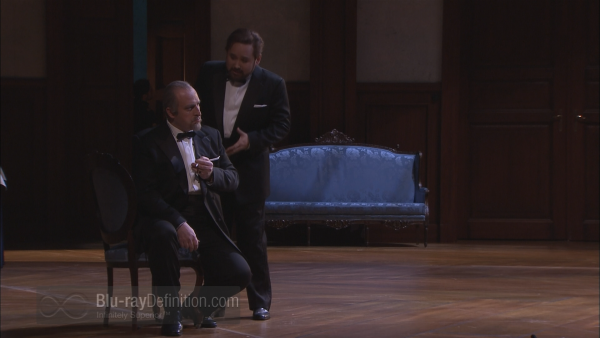 There is great visual synergy between Olivier Simmonet's dramatic concepts and his videographers. Stage action, such as it is, and the balance between panoramic shots and close ups is near perfect. Otello is one of Rossini's most dramatically intense operas and this video gets us right into the center of the drama.
Audio Quality
[Rating:4/5]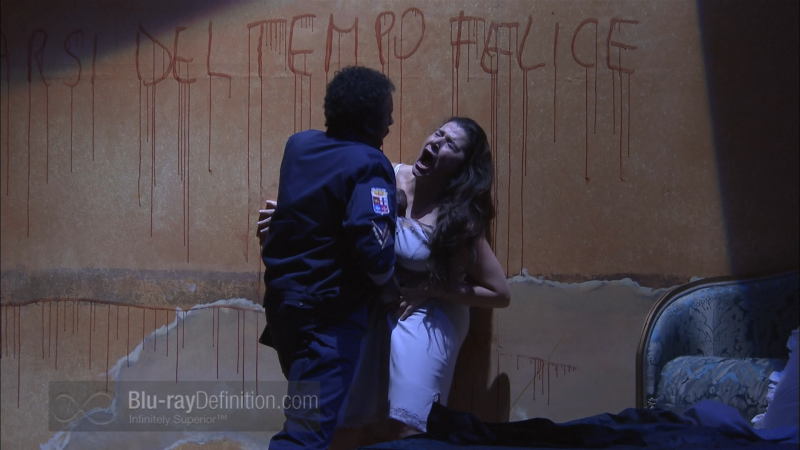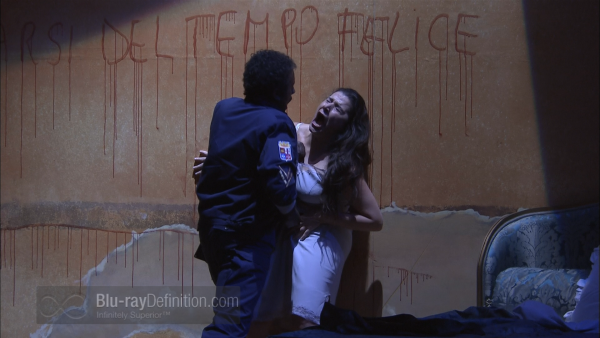 The advantage of using a period orchestra is that even at musical climaxes, the singers onstage can be heard quite clearly, In the case of mezzo-soprano Bartoli, this is quite important as she is not blessed with the biggest of voices.
Supplemental Materials
[Rating:0.5/5]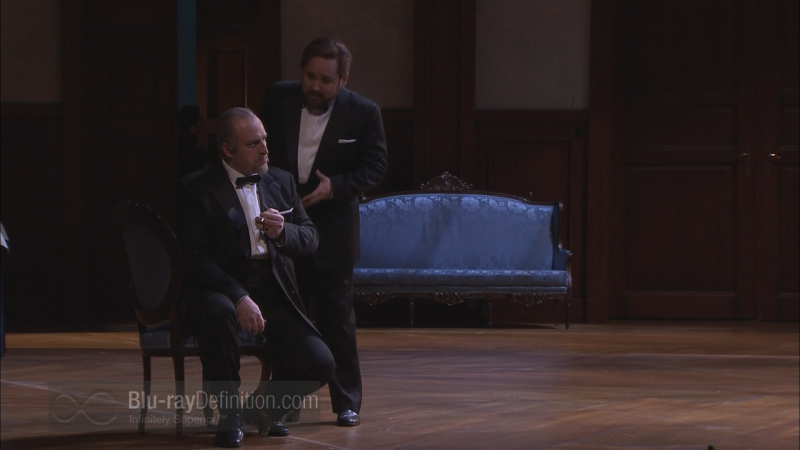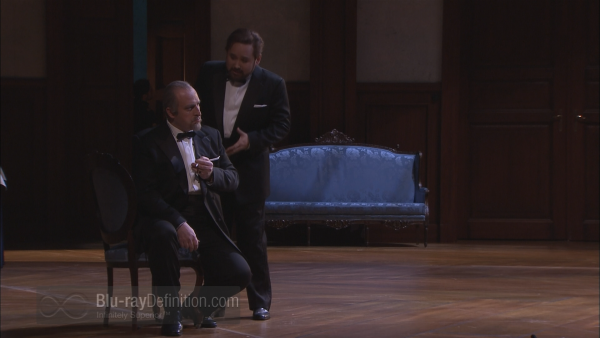 The program booklet gives us the cast, track listing, production credits, a plot synopsis and a fine background essay by Philip Gossett.
The Definitive Word
Overall:
[Rating:4/5]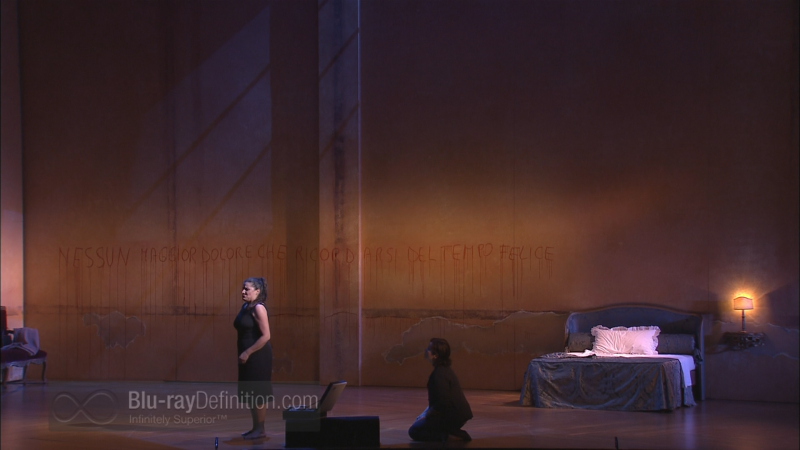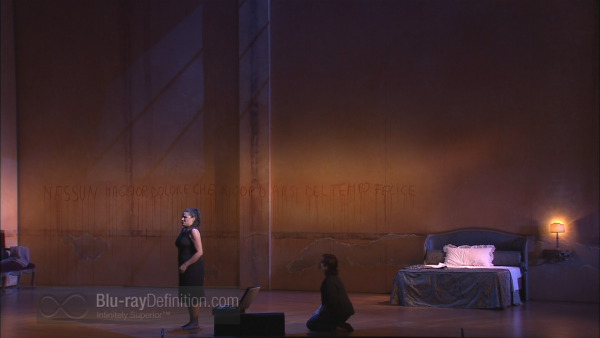 Rossini's Otello gives us a very different take on Shakespeare's tragedy than its better known Verdi counterpart. A great drama, and with a shifting emphasis on some of its protagonists, the music carries the day with the support of a cast that is good as this opera is likely to receive on today's stages. While the moment belongs mostly to Cecelia Bartoli, there are a multitude of stars on Zurich Opera's stage.
Additional Screen Captures
[amazon-product region="uk" tracking_id="bluraydefinit-21″]B00IAD18FK[/amazon-product]
[amazon-product region="ca" tracking_id="bluraydefinit-20″]B00IAD18FK[/amazon-product]
[amazon-product]B00IAD18FK[/amazon-product]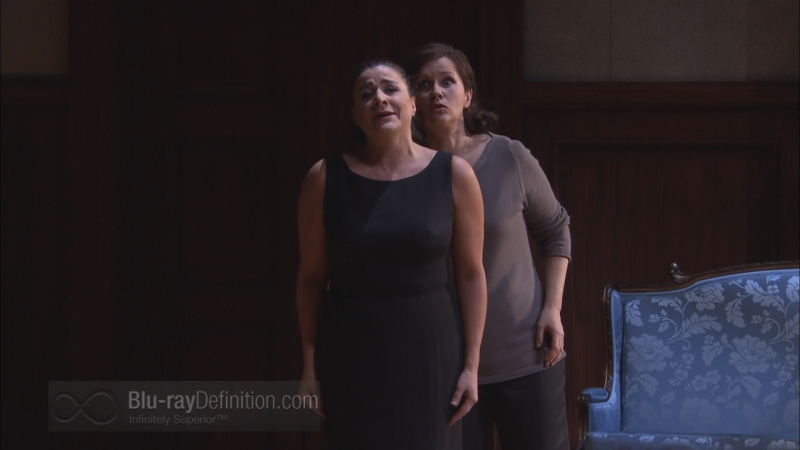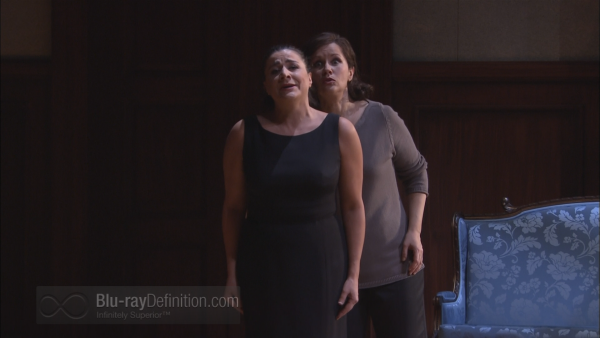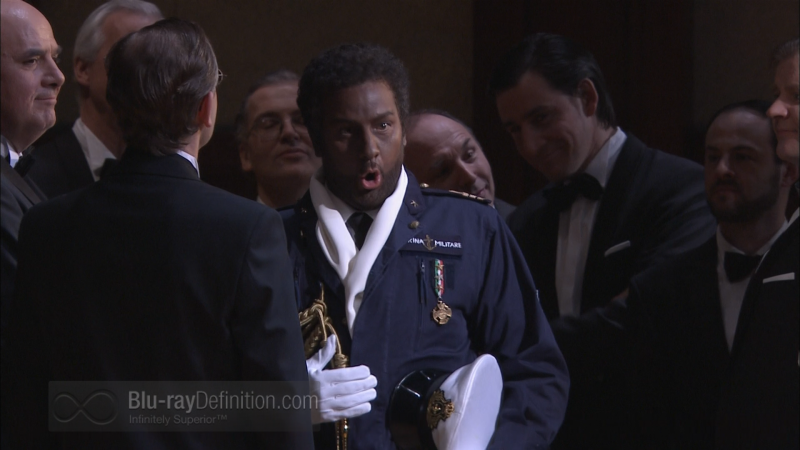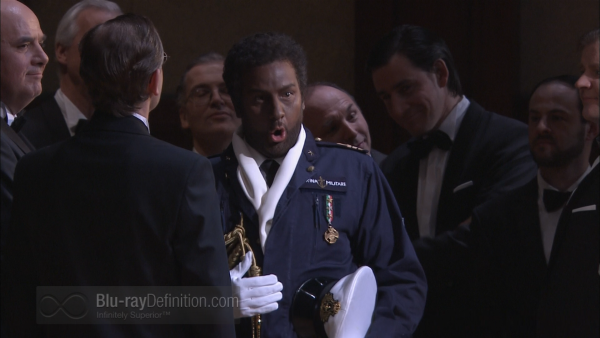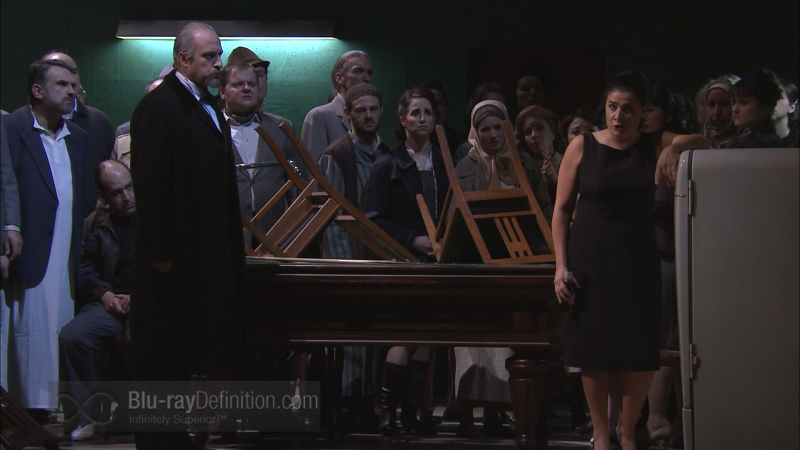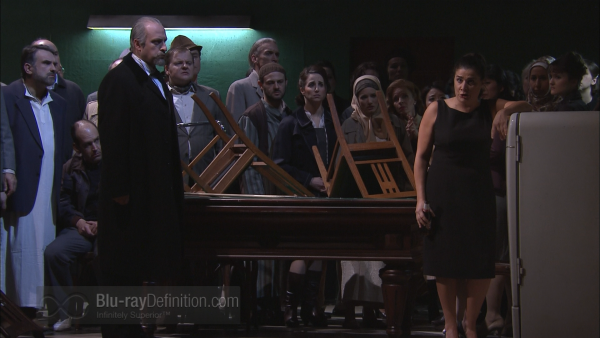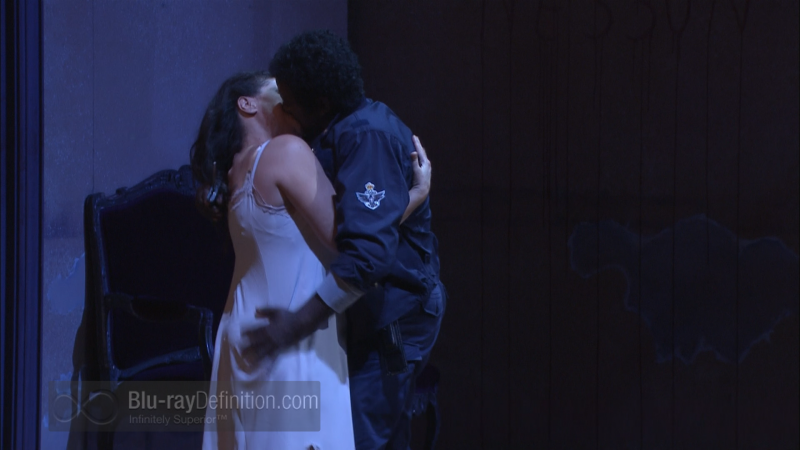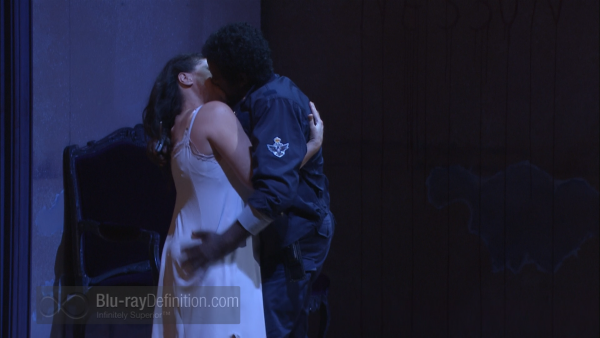 [amazon-product region="uk" tracking_id="bluraydefinit-21″]B00IAD18FK[/amazon-product]
[amazon-product region="ca" tracking_id="bluraydefinit-20″]B00IAD18FK[/amazon-product]
[amazon-product]B00IAD18FK[/amazon-product]