– –

The Performance
[Rating:4/5]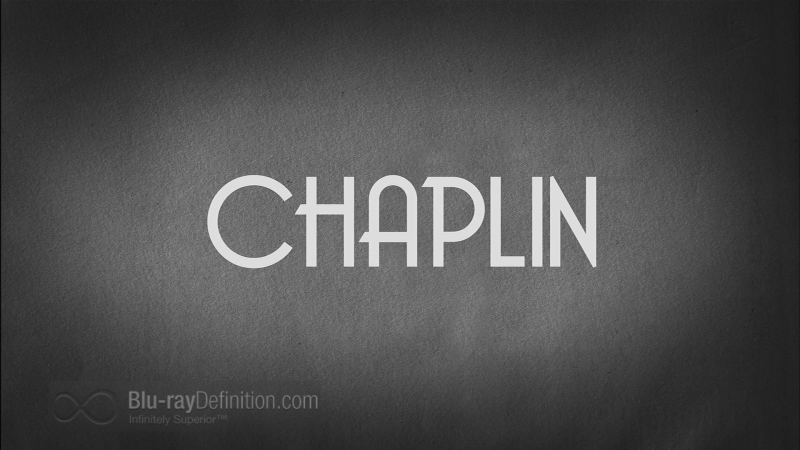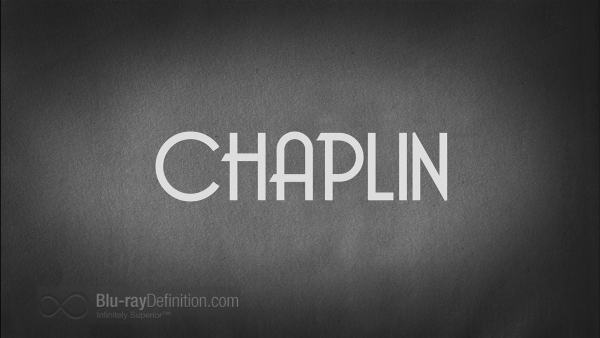 Chaplin begins with brief film clips from the title character's life as introduced by choreographer Mario Schröder and some of the principal dancers in this new ballet. Schröder, a lifelong fan of the Chaplin character and work, has created a ballet that focuses on the central character of the Little Tramp danced by a woman (Amelia Waller) and his real-life counterpart (Tyler Galster).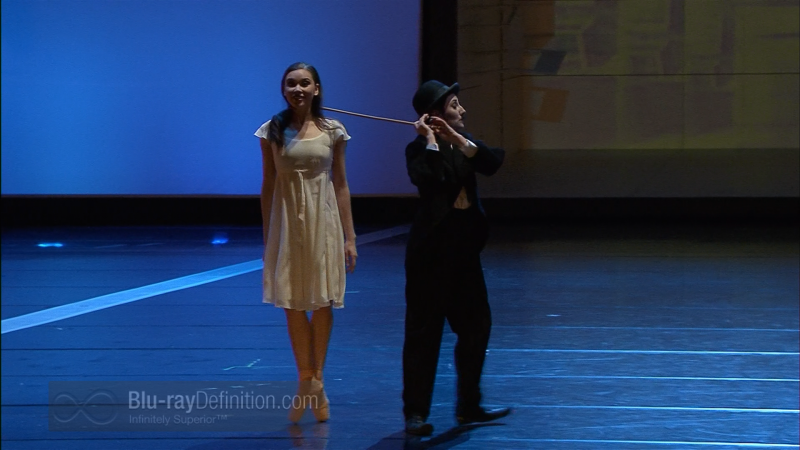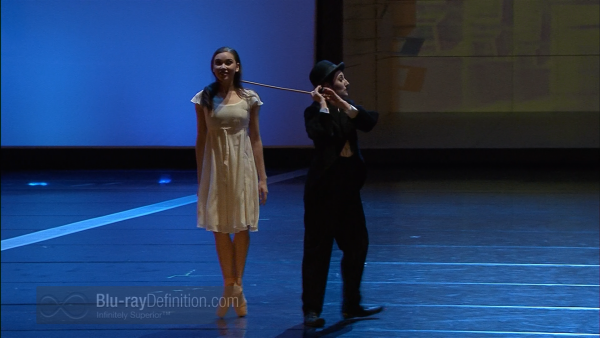 After a brief introduction, featuring John Adams' highly syncopated Lollapalloza, the remaining 19 selections (listed below) move chronologically through Chaplin's life and loves with widely varied musical selections:
Ruggiero Leoncavallo: Pagliacci-Prologue
Alfred Schnittke: Concerto Grosso No. 1-Postlude
Kurt Schwertsik: With Giant Boots
Peteris Vasks: Symphony for Strings "Voices"-1. Voices of Silence
Charlie Chaplin: "Modern Times". Suite for Orchestra
Colin Matthews: Fourth Sonata
Charlie Chaplin: Lunchtime
Charlie Chaplin: Gold Rush Waltz
Johannes Brahms: Hungarian Dances
Charlie Chaplin: Blind Flower Girl
Charlie Chaplin: Smile
Hans Werner Henze: Symphony No.2
Charles Ives: The Housatonic at Stockbridge
John Adams: The Chairman Dances
Timpani and Percussion Solo
Richard Wagner: Lohengrin Overture
Benjamin Britten: Storm
Samuel Barber: Adagio for Strings
Schröder's choreography is certainly a reflection of our times with herky-jerky moves, occasional break-dancing, and Wayne McGregor-like physical contortion. The sets are based on a central enclosure that is rearranged for each dance with the occasional use of projections.  Supporting roles are undertaken as follows: Urania Lobo Garcia (Mother), Alexander Teutscher (Father), Vanessa Shield (Mildred), Isis Calil de Albuquerque (Paulette), Romy Avemarg (Oona), and Oliver Preiss (The Great Dictator).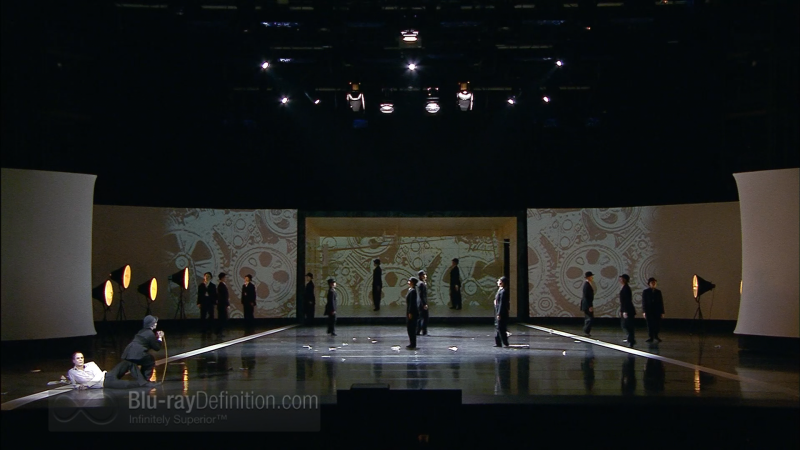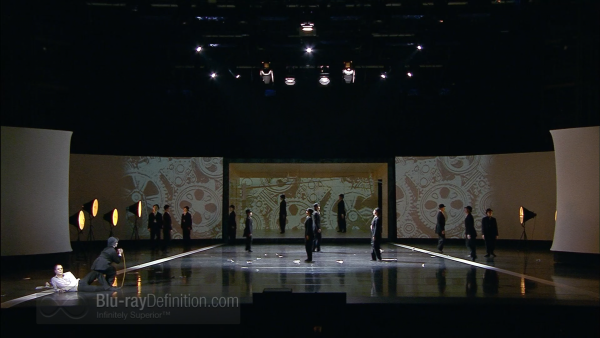 This 2013 Leipzig Opera House production gives us a definitive performance of this ballet, created specifically for the company. The use of two dancers for the title role conveys effectively the duality of the Chaplin persona that merges by the end of the program. The video concludes with Schröder and Waller offering a few more thoughts about Chaplin's character and the music chosen with additional film clips.
Video Quality
[Rating:4/5]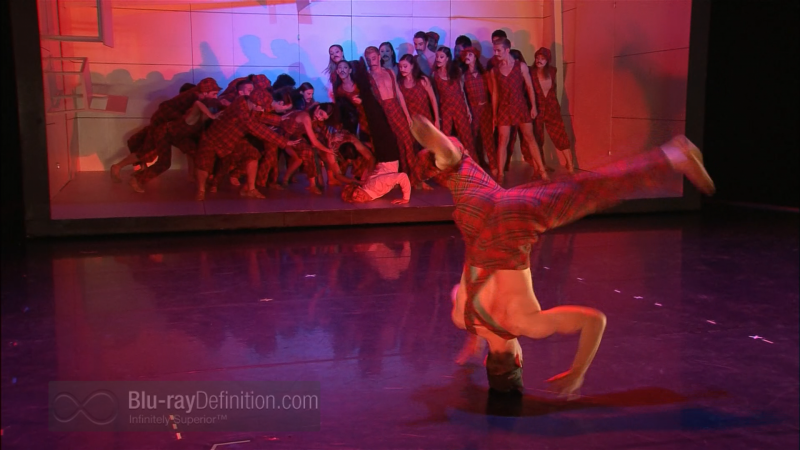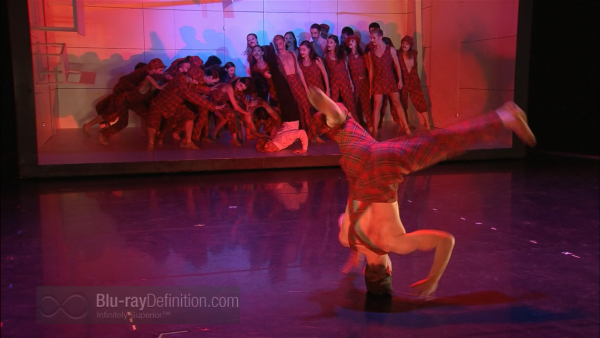 Images are crisp and clean with nice colors. The cameras do a decent job, alternating between shots close enough to see beads of sweat on the dancers' faces, and the many full stage panoramas.
Audio Quality
[Rating:4/5]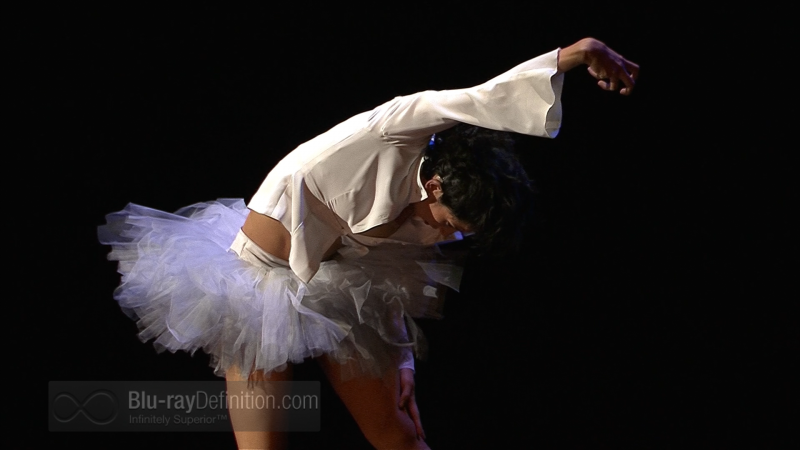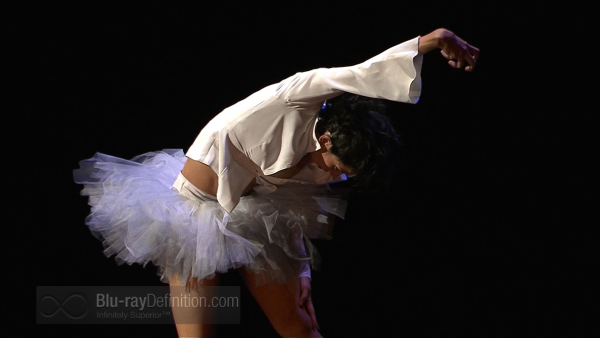 The lossless DTS-HD Master Audio surround track is atmospheric with good orchestral sound from the pit and minimal stage noise.
Supplemental Materials
[Rating:1.5/5]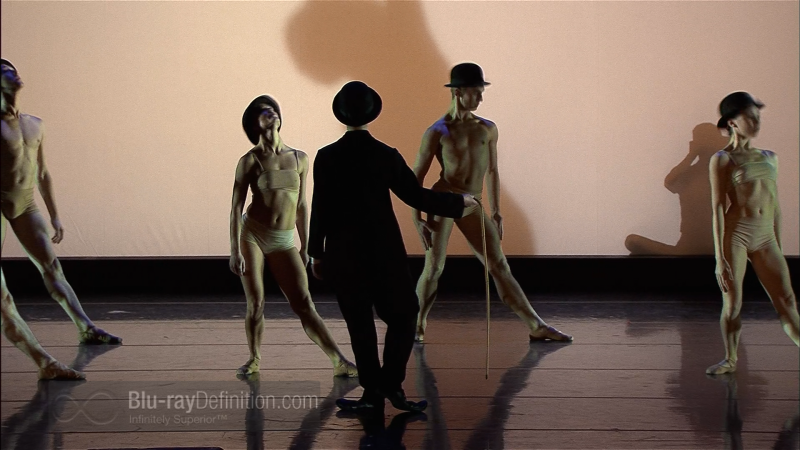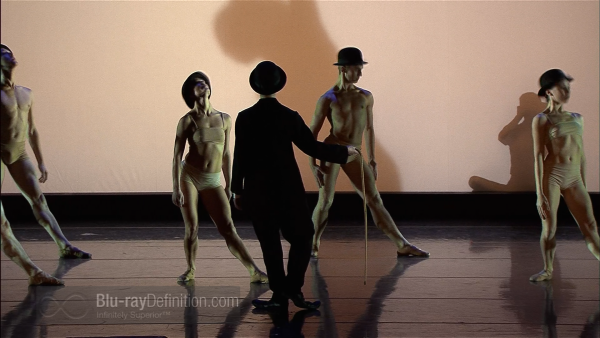 Aside from the brief introduction and postscript (noted above) we get only trailers from EuroArts. A program booklet describes the creative process and provides a synopsis of the ballet.
The Definitive Word
Overall:
[Rating:4/5]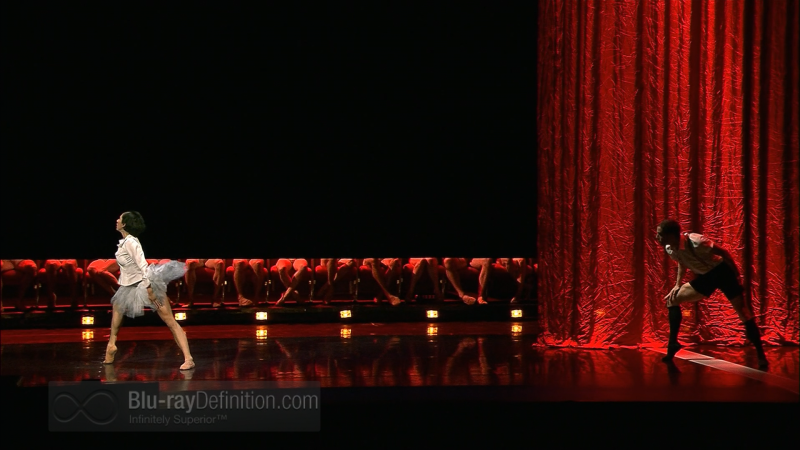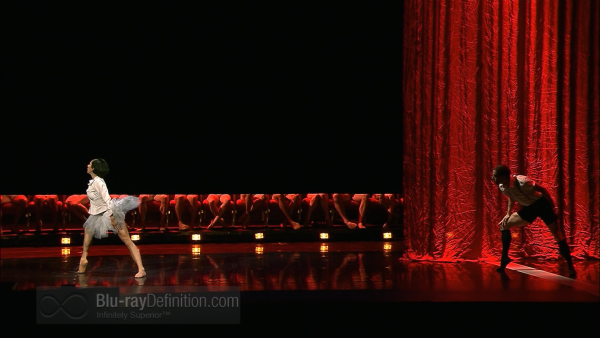 "Clever" can be a double-edged term when applied to art. In this case, it sums up Mario Schröder's take on the Chaplin story from beginning to end. I had initial doubts about how the eclectic music selections would work as a whole but once mated with the various dances, I can assure viewers that they work quite well. There is both a dramatic and musical arc to this ballet and, in the end, it is a touching piece of dance craft. The show is stolen, not surprisingly, but the amazing performance of dancer Waller whose Little Tramp is spot on. Traditionalists may balk at the "new" choreography but ballet newcomers will love the ebb and flow of Chaplin. While I belong to the former camp, I can state unreservedly that I thoroughly enjoyed this production (actually viewed it twice). Approach with an open mind and you will get a great watch.
Additional Screen Captures
[amazon-product region="uk" tracking_id="bluraydefinit-21″]B00ITN5RH6[/amazon-product]
[amazon-product region="ca" tracking_id="bluraydefinit-20″]B00ITN5RH6[/amazon-product]
[amazon-product]B00ITN5RH6[/amazon-product]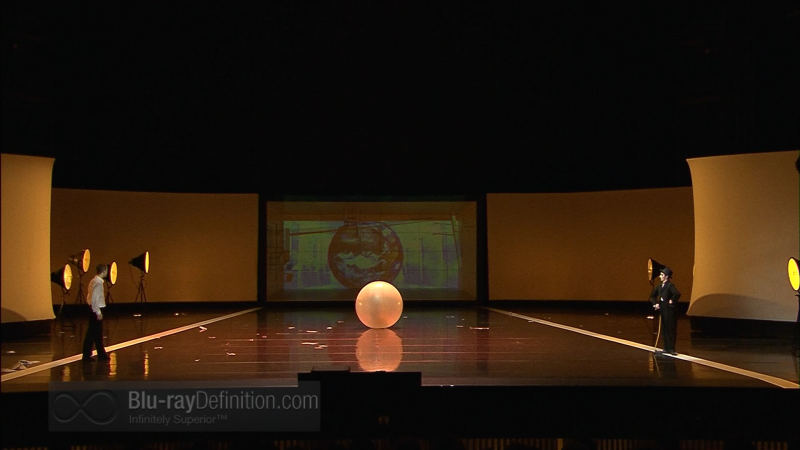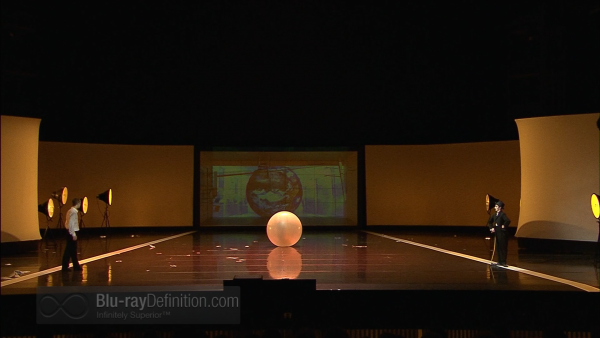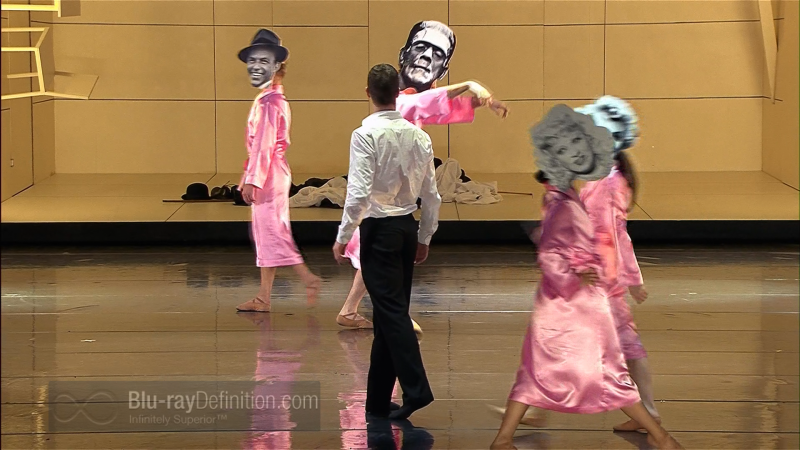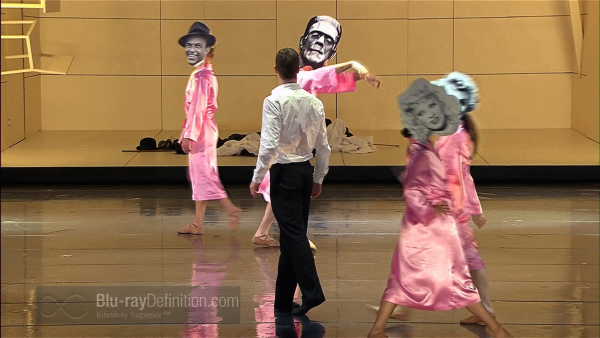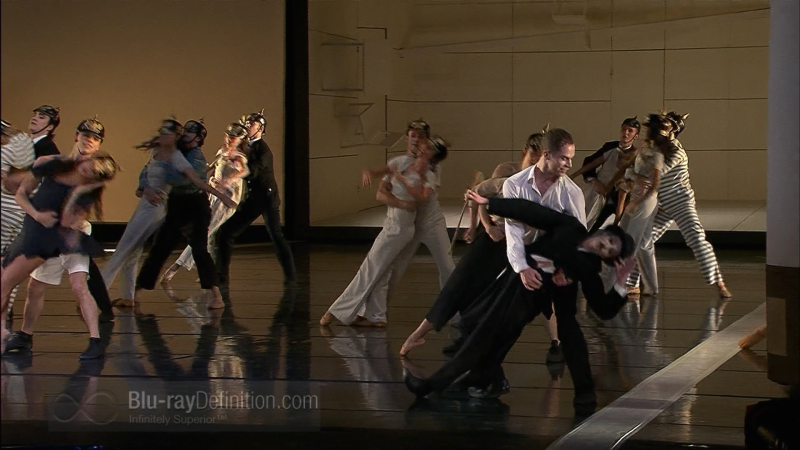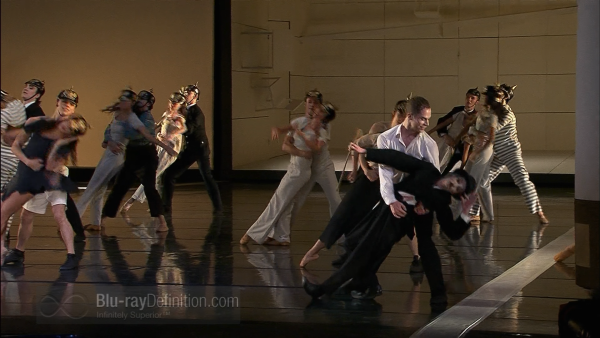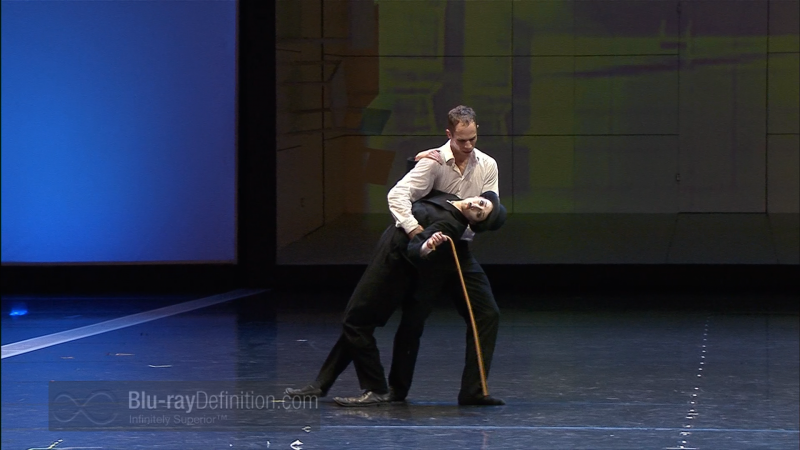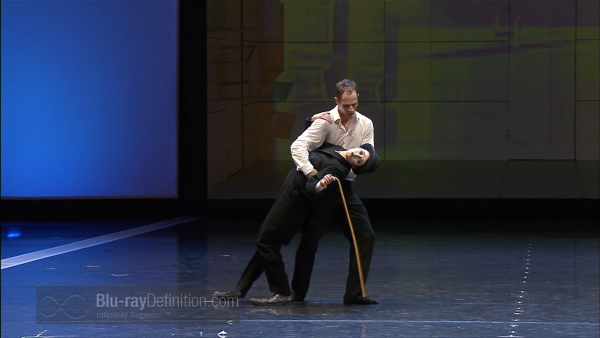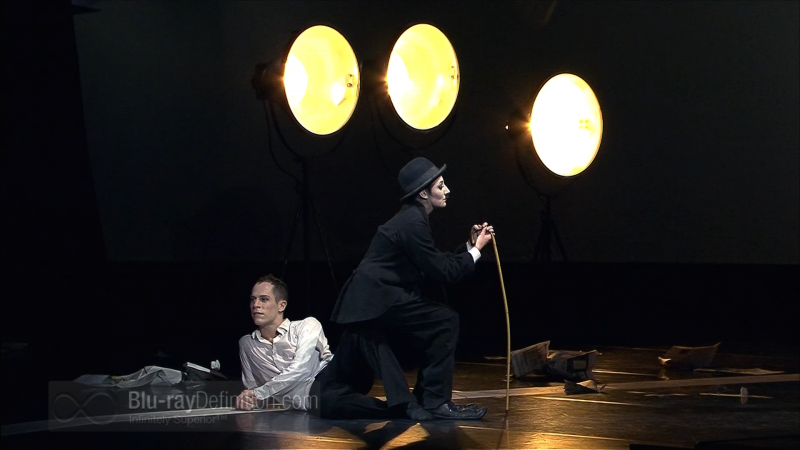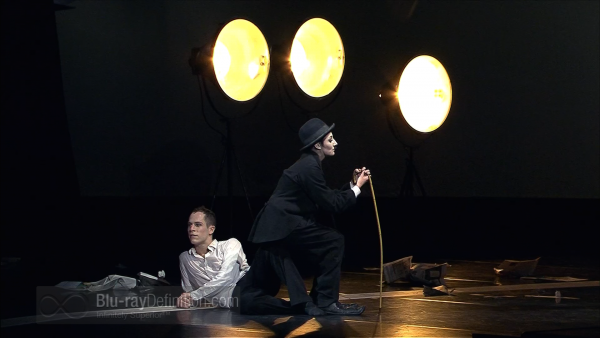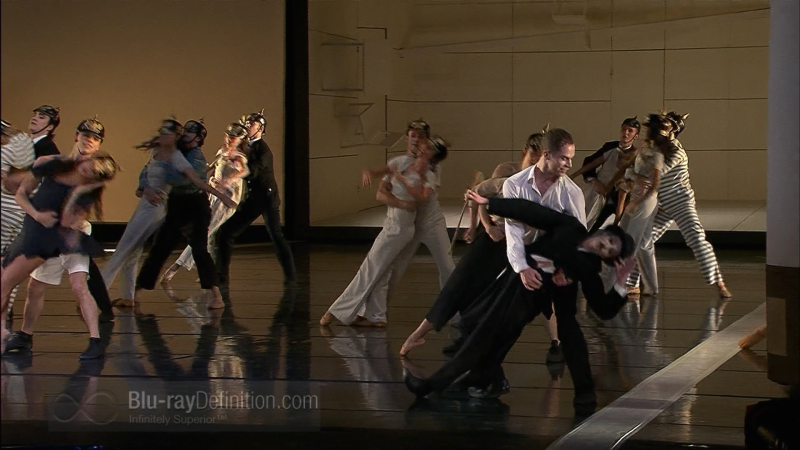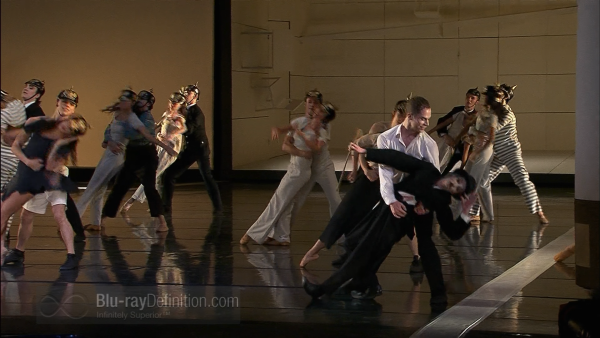 [amazon-product region="uk" tracking_id="bluraydefinit-21″]B00ITN5RH6[/amazon-product]
[amazon-product region="ca" tracking_id="bluraydefinit-20″]B00ITN5RH6[/amazon-product]
[amazon-product]B00ITN5RH6[/amazon-product]