–
The Film
[Rating:4/5]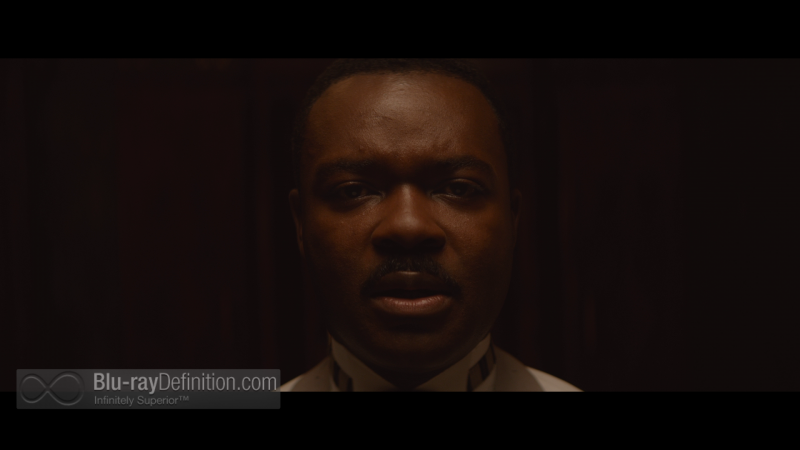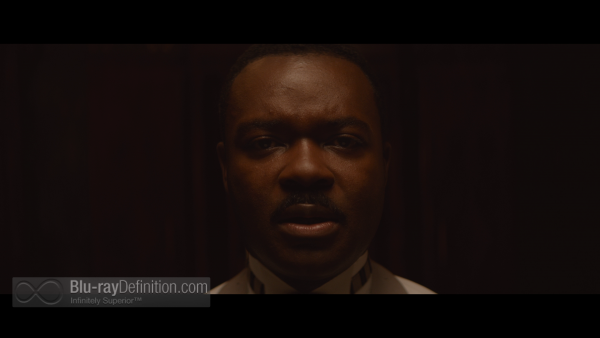 Director Ava DuVernay's (TV's Scandal) Selma, a document of Martin Luther King Jr.'s 1965 struggle for the voting rights of black citizens in Selma, Alabama, arrives at a time in our nation when it couldn't be more relevant. Nationwide protests against the killing of unarmed men by the police, voting rights under attack, the attempt to limit early voting in order keep certain demographics from the polls – what would MLK think? The more things change, the more the stay the same, perhaps?
Regardless, as Edmond Burke wrote, "Those who don't know history are doomed to repeat it." So Selma takes us back to those fateful days in 1965 when Dr. King (played here marvelously by David Oyelowo) went into Selma, with his fellow civil rights workers and began the long, non-violent struggle to win blacks equal voting rights, all culminating in the epic march over the Edmond Pettus bridge from Selma to Montgomery, Alabama. All the while King and his followers were facing brutal opposition from the white residents, the police and local sheriff. Additionally, although he was in constant contact with then President Lyndon B. Johnson (Tom Wilkinson), the film also portrays Johnson as reluctant to pass the Voting Rights Act, and as more of a hindrance, along with the FBI, who were surveilling King and the civil rights 'agitators'.
The power of Selma is to make the dark days in which it took place relevant to today, which, frankly, is not too difficult a thing to do given the atmosphere pervading the nation. I happened to read some comments online by some people, presumably white, along the lines of "I'm tired of these kinds of films" and "this white guilt thing is wearing thing" and "all these films make me think is, another good director is making a film and calling me and my family racists." Well, okay, never mind the fact that in this film, as it was back then, there were many non-black (read: white) people who marched with, and fought for civil rights with Martin Luther King and his colleagues. So, if one believes Selma is calling one and ones whole family a racist, perhaps that is projection. You either haven't seen the film or you are a racist. I live it to you to decide which.
But, I digress. Were Selma a simple docudrama, perhaps it would wear a little thin; there have been numerous films and mini-series about MLK and the civil rights struggle in general. What DuVernay and screenwriter Paul Webb do a little differently here is change King from a saint into a human being, portraying him as someone with doubts, fears, and faults of his own. He questions the end game of the struggle, he questions himself, his wife Coretta (Carmen Ejogo) questions him, and perhaps most interestingly, there is conflict within the different factions of the civil rights movement itself.
Oyelowo does an outstanding job portraying the various aspects of Martin Luther King's personality – despite being overlooked completely at the Oscars. His performance really carries the day in this film, he is the central force that holds together an impeccable supporting cast of Tom Wilkinson as President Johnson and Tim Roth as George Wallace, and also those actors portraying King's inner circle such as André Holland as Andrew Young and Colman Domingo as Ralph Abernathy.
Selma was pretty much passed over for consideration at the Oscars this year, managing to secure only a Best Picture and Best Song nomination, of which it only won for the latter category.

Video Quality
[Rating:4/5]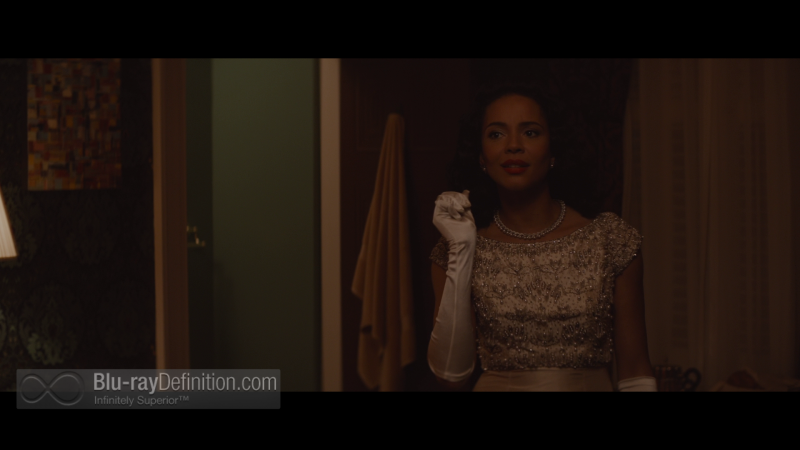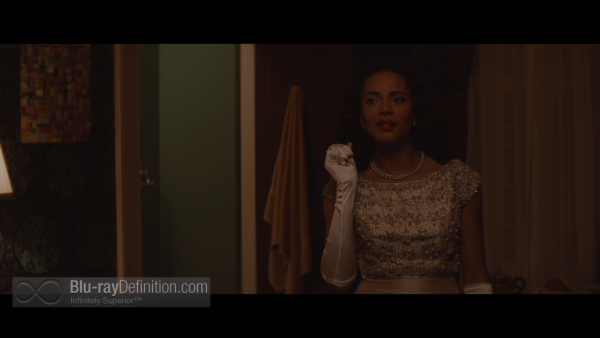 Selma is an anamorphic, 2.35:1 framed high definition production shot on the Arri Alexa XT Plus with Hawk C-Series, V-Lite, V-Series and Angenieux HR lenses. On Blu-ray it is granted a very pleasing AVC 1080p encodement that is free from any issues with harsh digital noise, banding or posterization. The contrast is good, but could be stronger in darker scenes where it looks a little bit dull and less than absolutely inky in the black levels, as if overall gamma is just a notch or two high. Other than that, this a very fine presentation with crisp detail and good reproduction of its purposely muted, historically-tinged color palette.

Audio Quality
[Rating:4/5]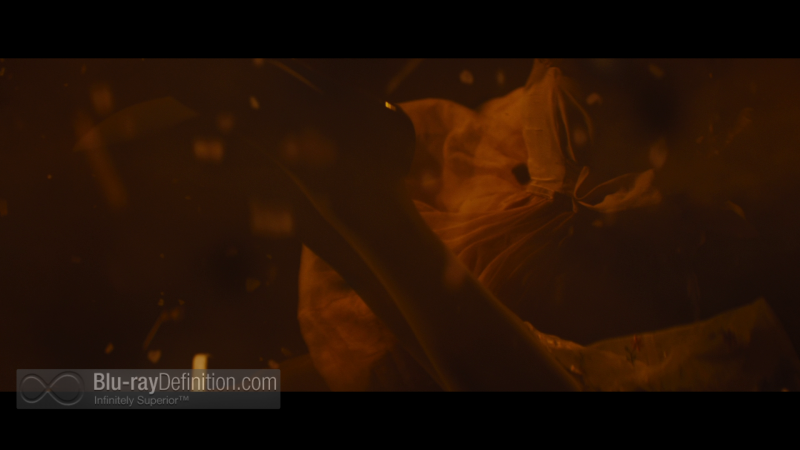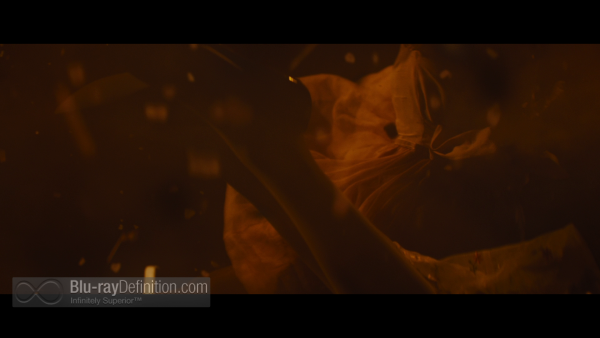 Selma's DTS-HD Master Audio 5.1 (48kHz/24-bit) soundtrack is dominated by its dialogue, but there's a strong balance of atmospheric effects from the surround channels and direct sounds from the front channels. The pivotal scenes of protesters being attacked by police yield the strongest, most solid discrete effects in surround channels and also the most extension into the low frequency range.

Supplemental Materials
[Rating:3.5/5]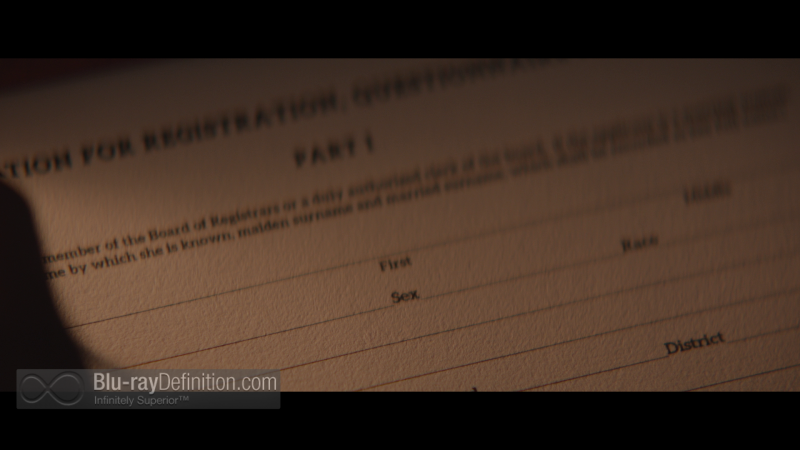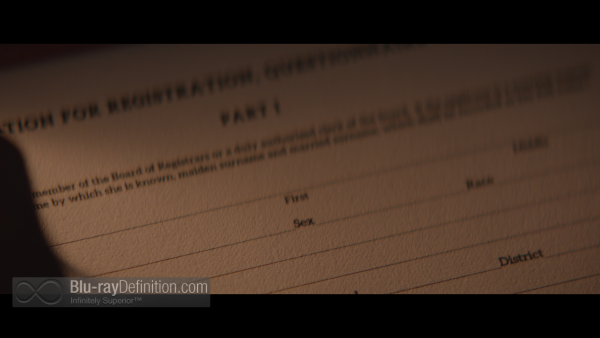 DVD
iTunes Digital HD Digital Copy & UltraViolet Digital Copy
Commentary by director Ava DuVernay and David Oyelowo
Commentary by director Ava DuVernay, director of photography Bradford Young and editor Spencer Averick
The Road to Selma (1.78:1; 1080p/24; 00:13:16)
Recreating Selma (1.78:1; 1080p/24; 00:26:29)
Deleted and Extended Scenes (2.35:1; 1080p/24; 00:29:43):

There is No Peace Here
Precious Lord
Extended Cager Lee
Strategy Session
Testimonials
David Oyelowo Picture Lock

"Glory" Music Video (1.85:1; 1080p/24; 00:03:10)
Historical:

Newsreels (1.33:1; 1080p/24; 00:05:16)
Images (1080p/24)

Selma Student Tickets: Donor Appreciation (1.78:1; 1080p/24; 00:02:57)
National Voting Rights Museum and Institute (1.78:1; 1080p/24; 00:07:50)
Selma Discussion Guide

The Definitive Word
Overall:
[Rating:4/5]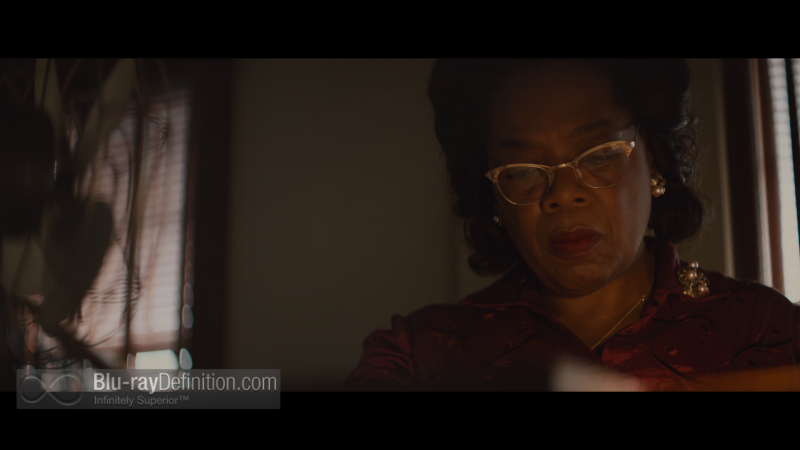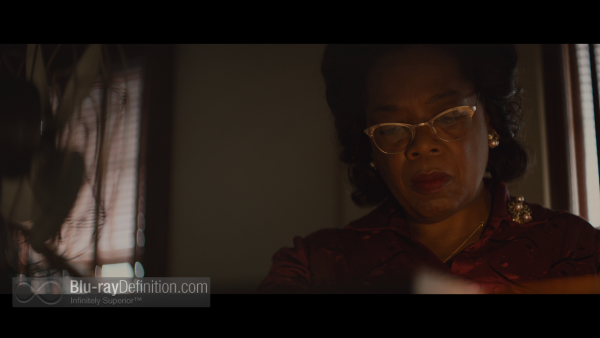 Selma recounts an important part of American history that should be of significance, not just for one segment of the population, but for the entirety of it. The fight for equal rights under the law and equal treatment under the law is one that continues today, and the events the film documents are as potent and relevant now as they were then; that is perhaps the film's greatest strength.

Additional Screen Captures
[amazon-product]B00S1MYWBW[/amazon-product]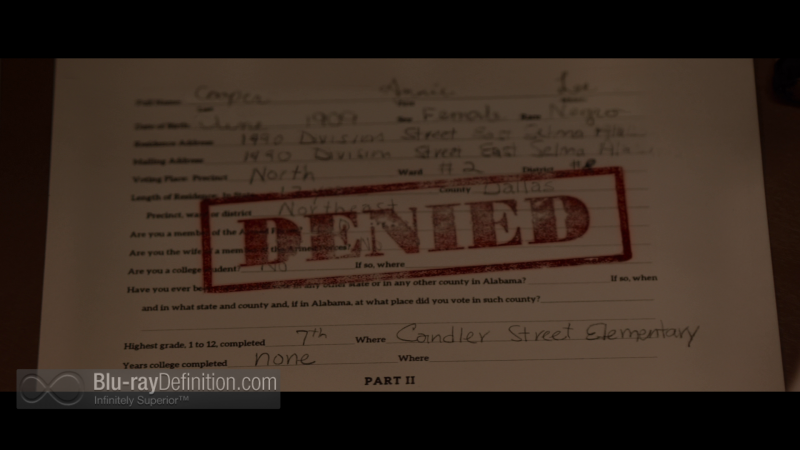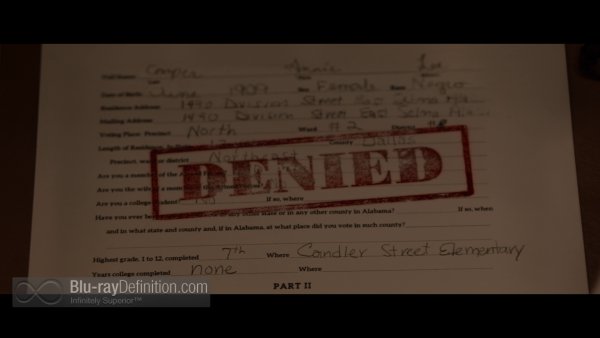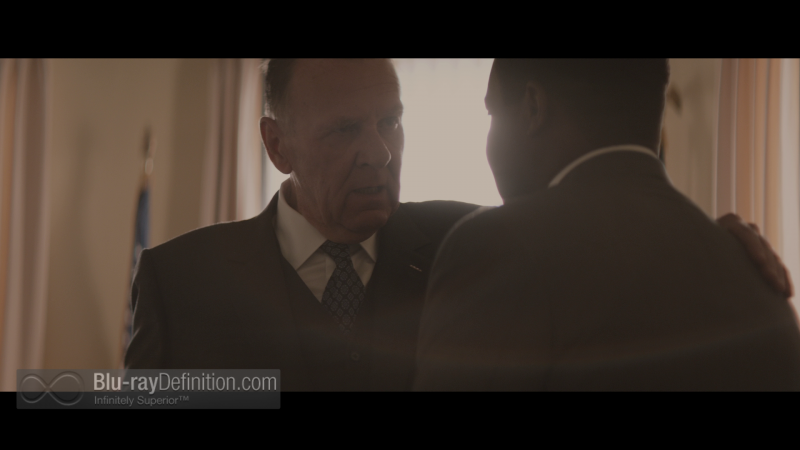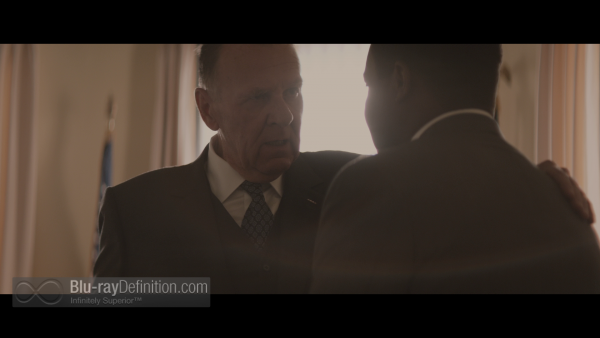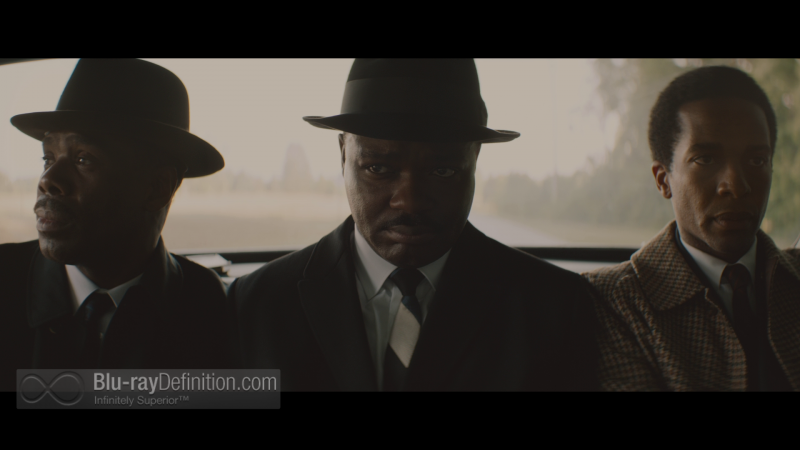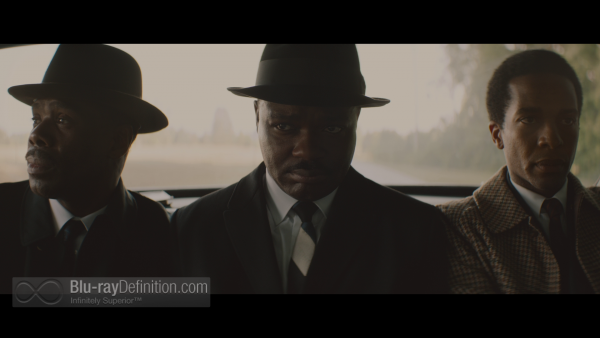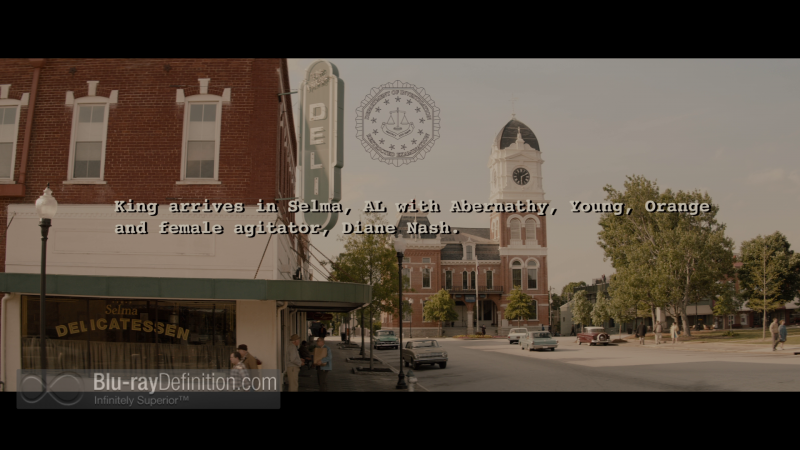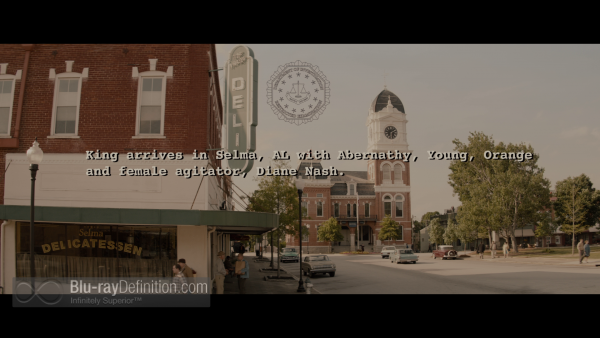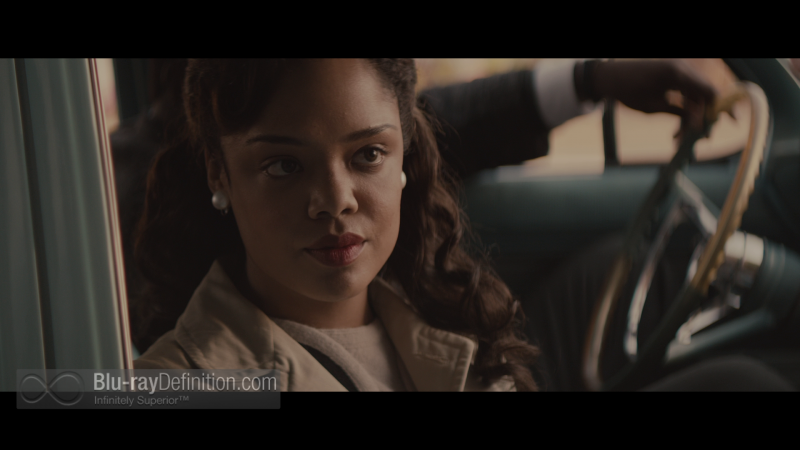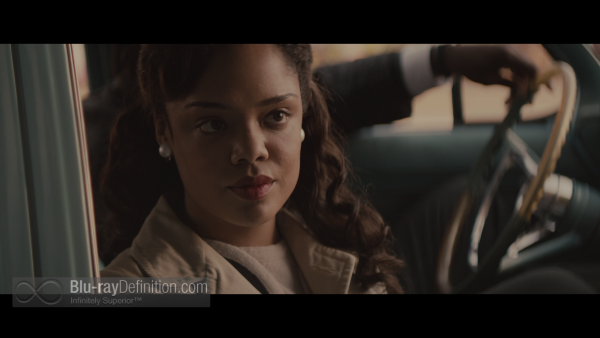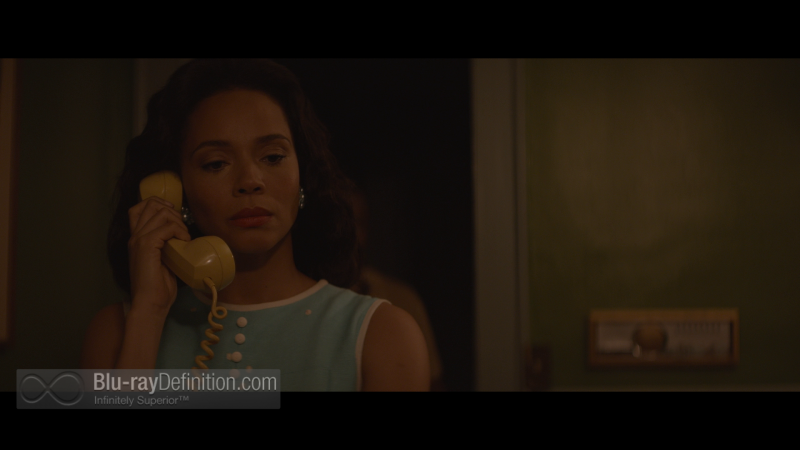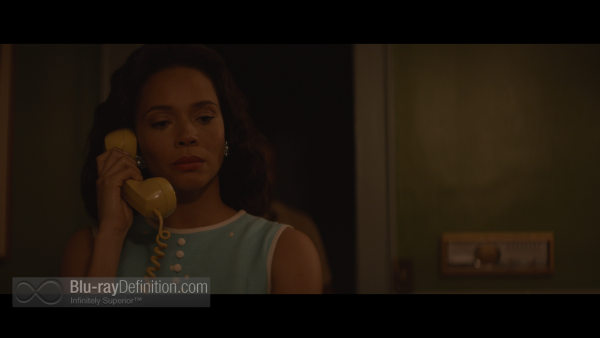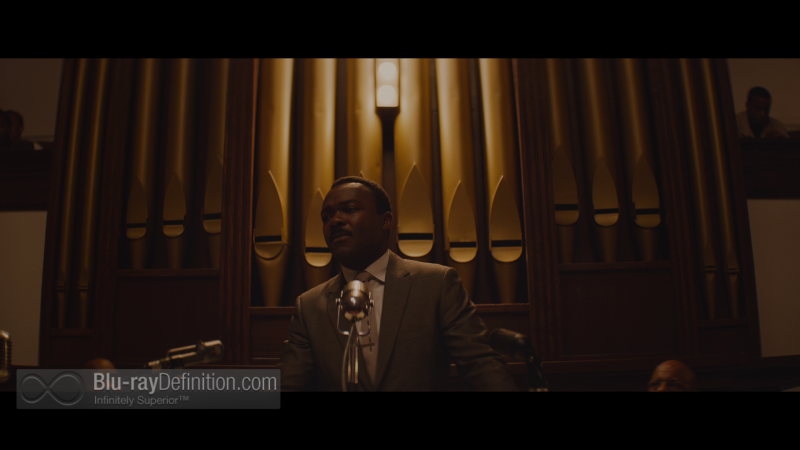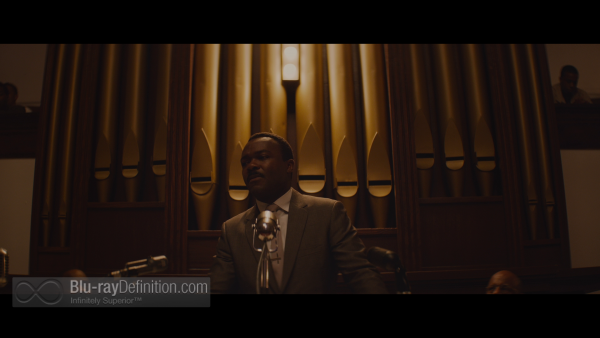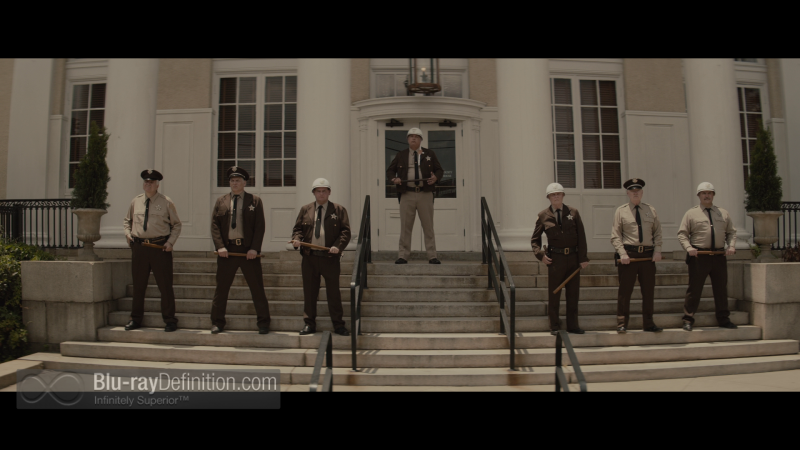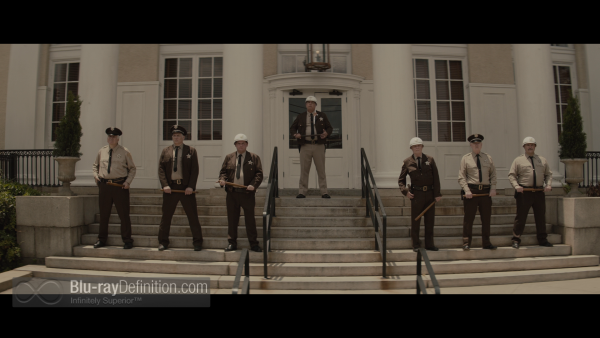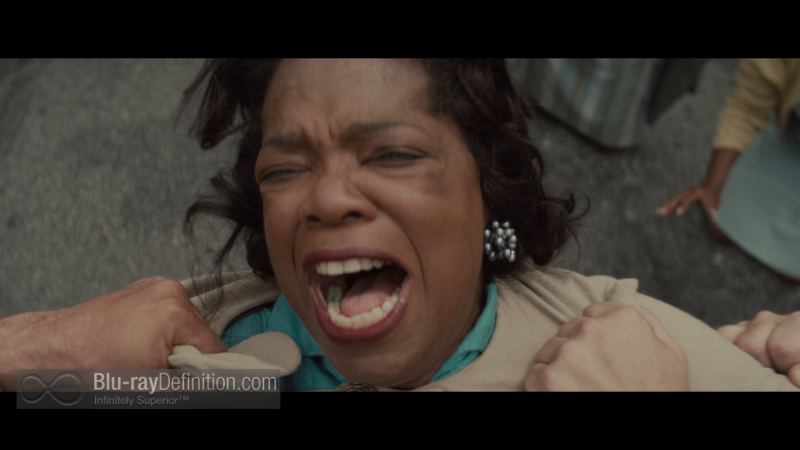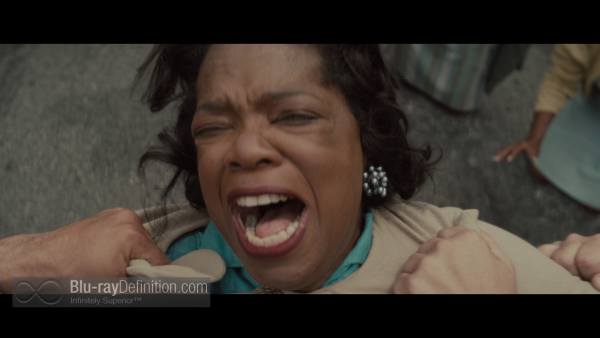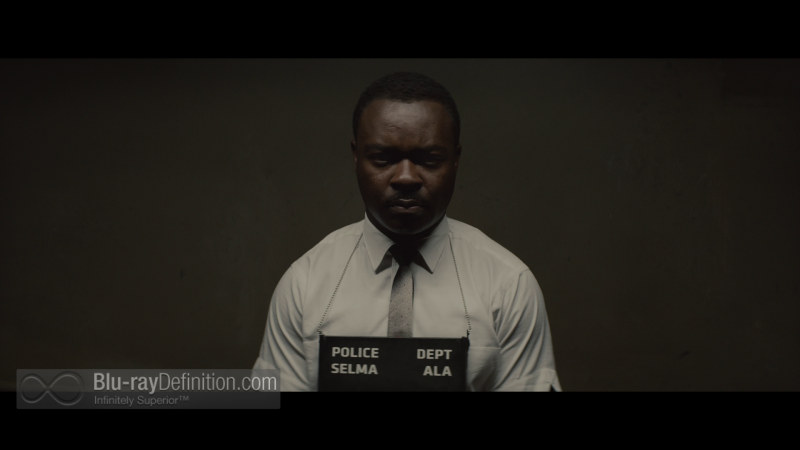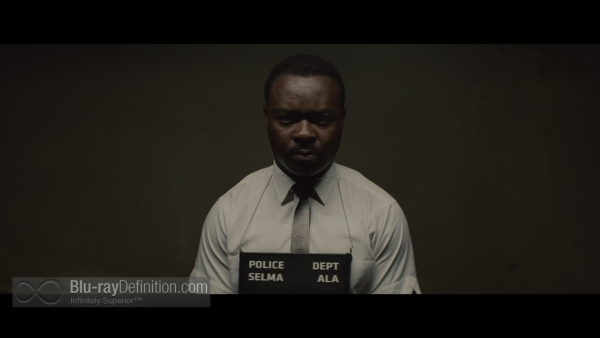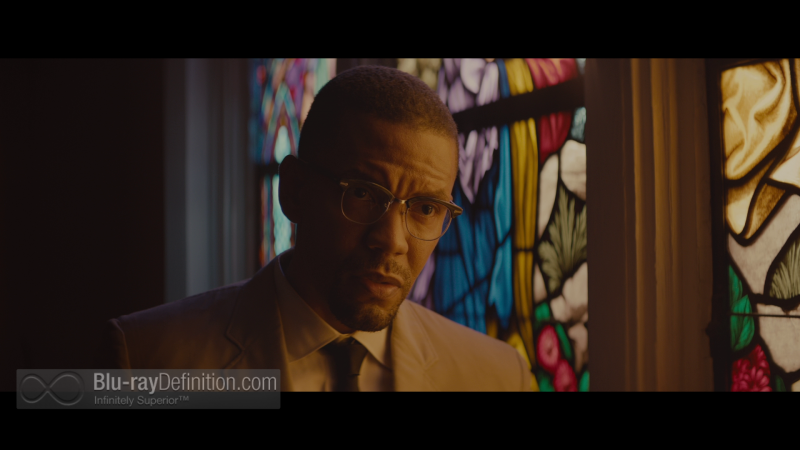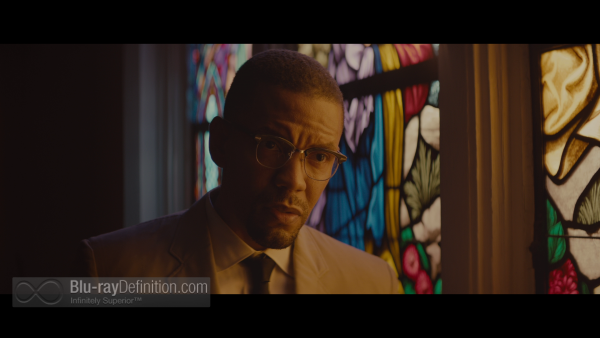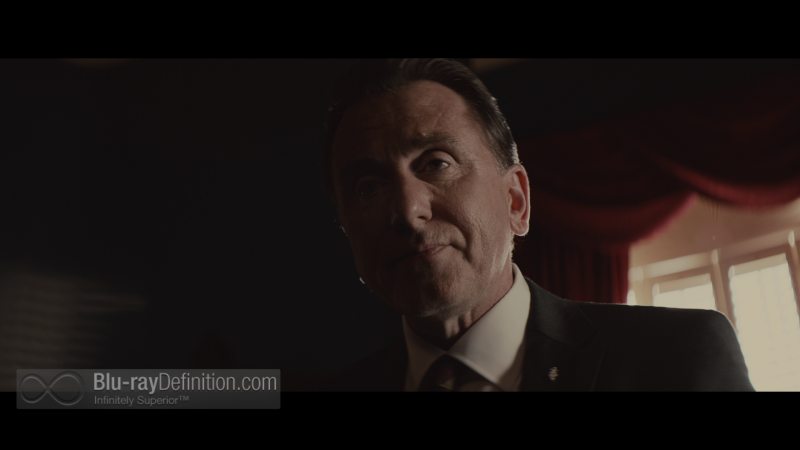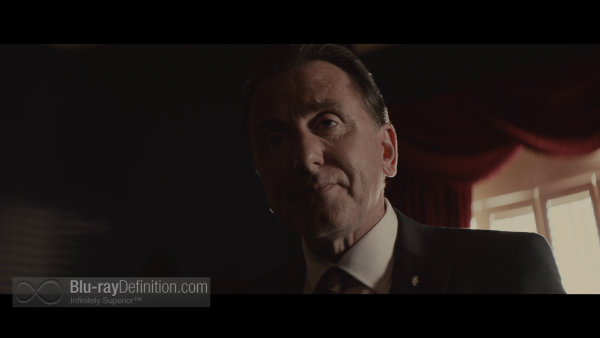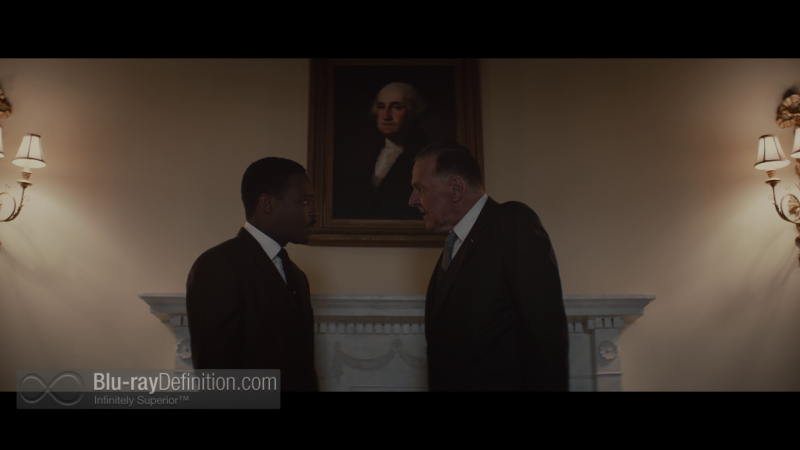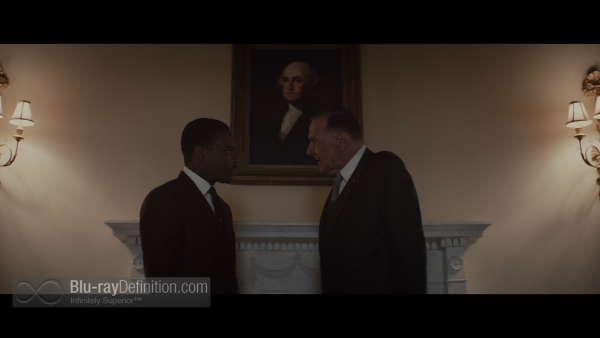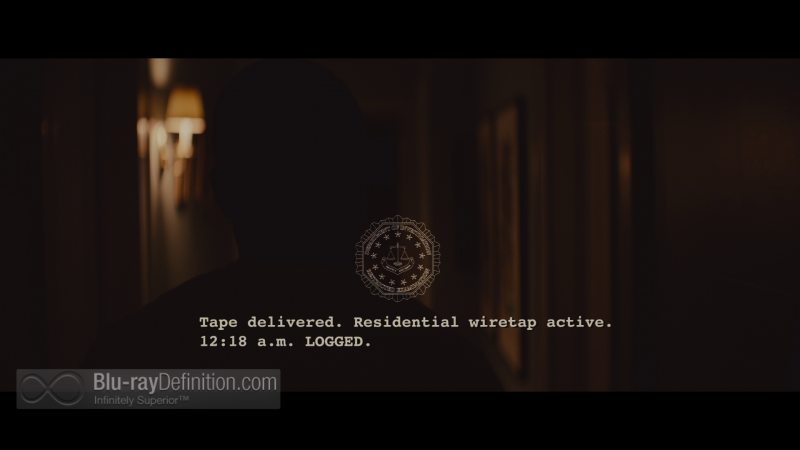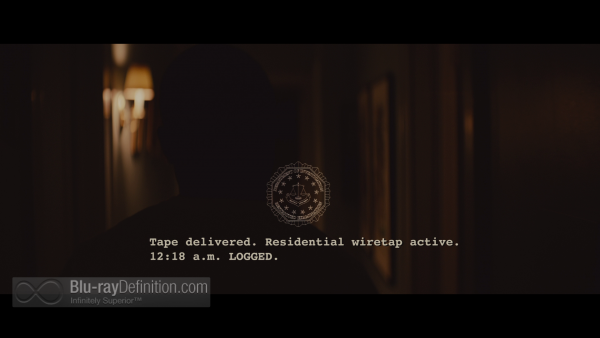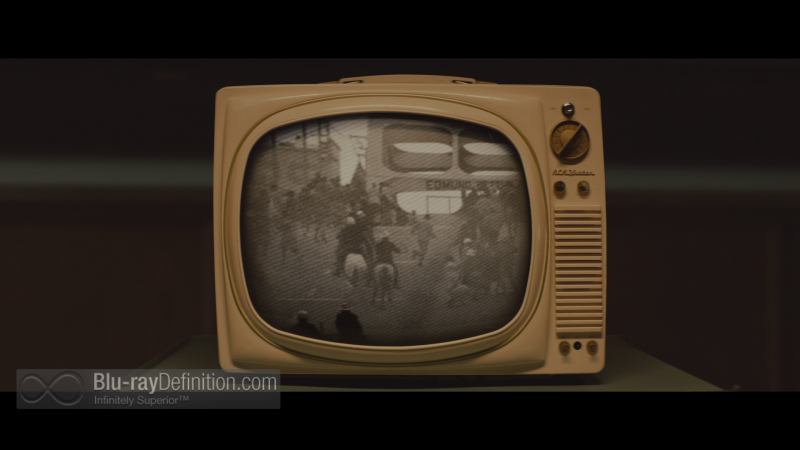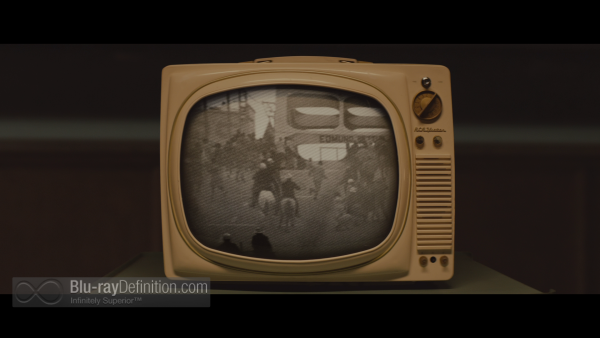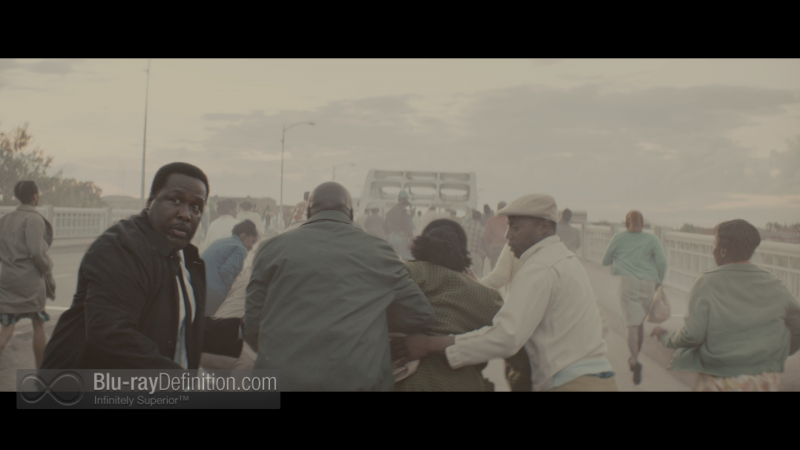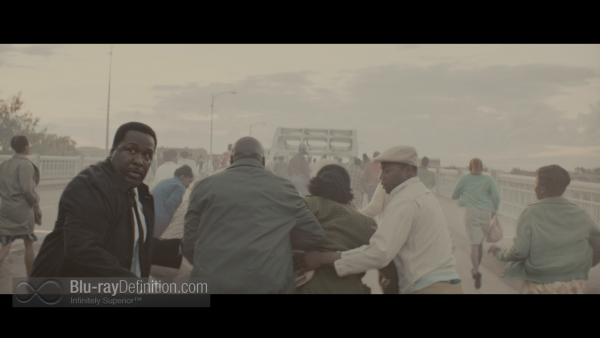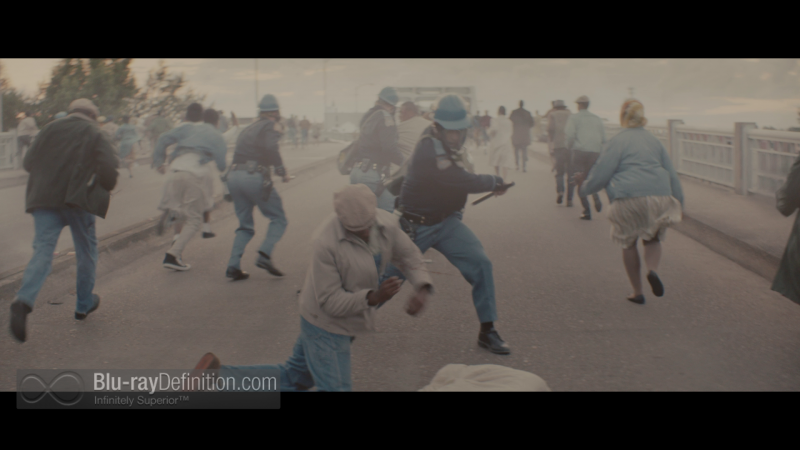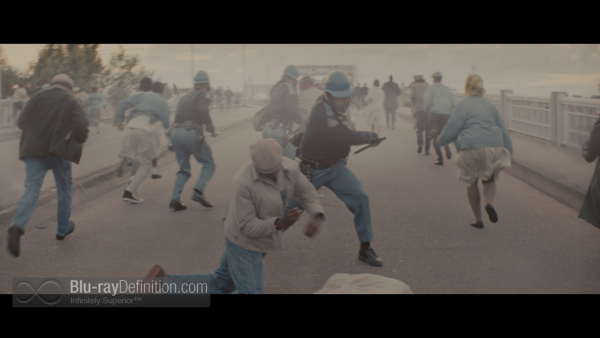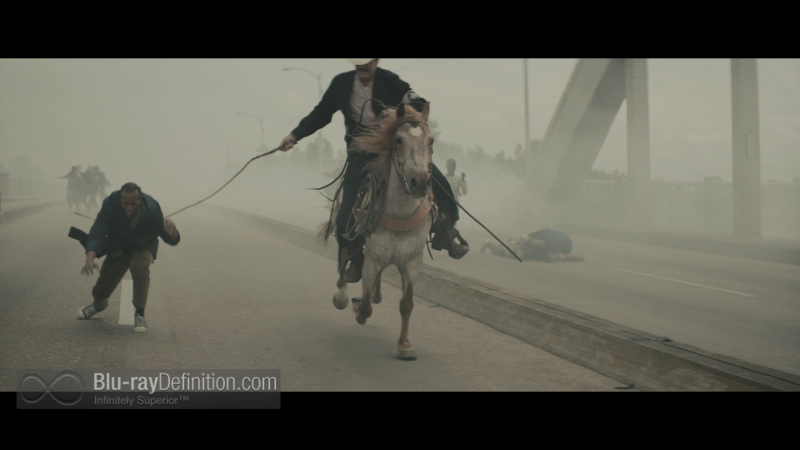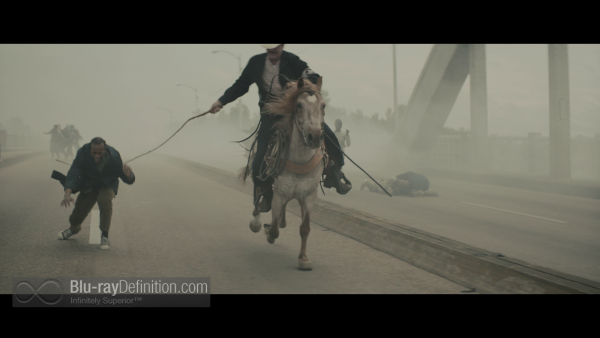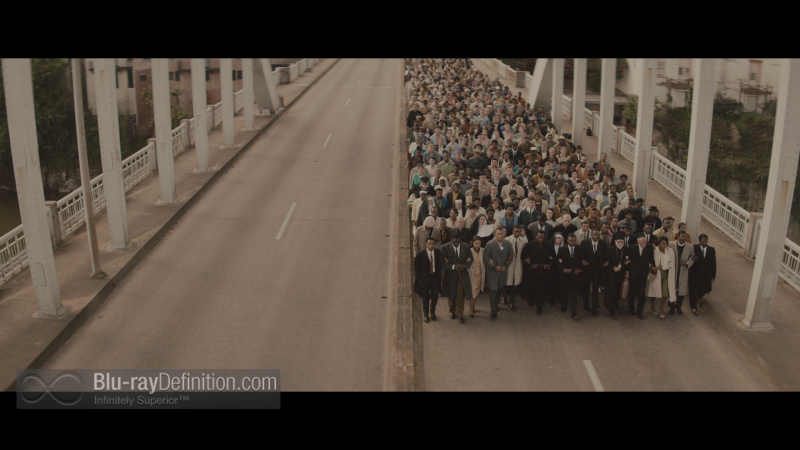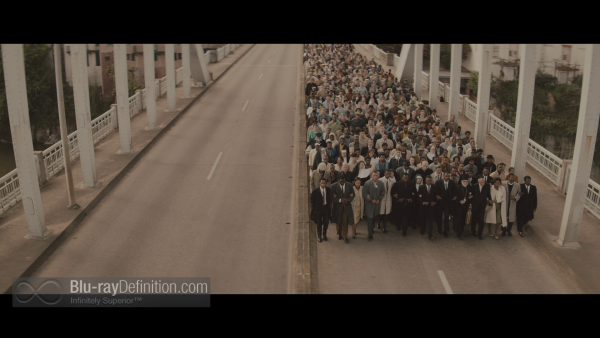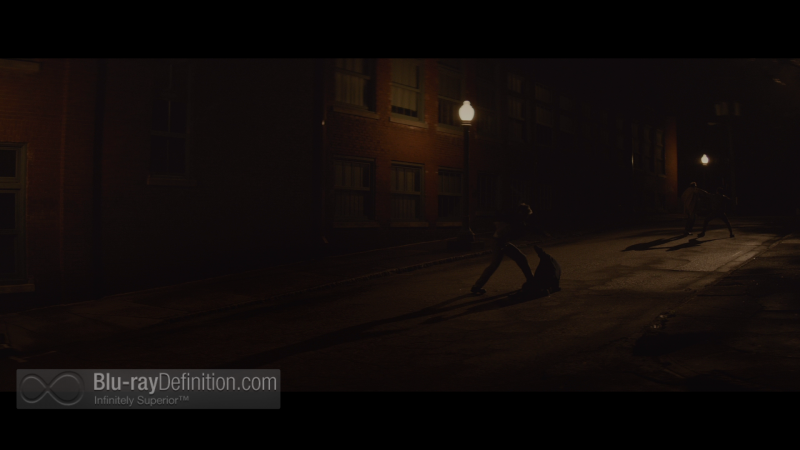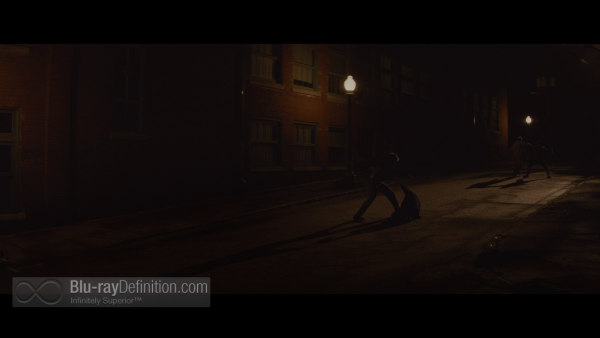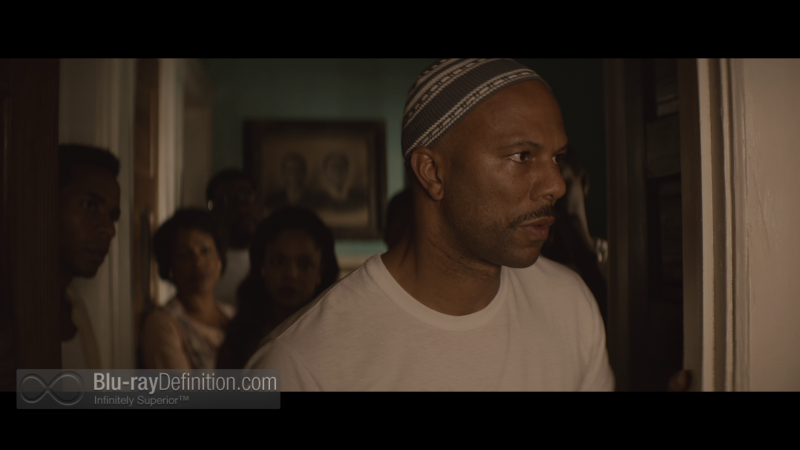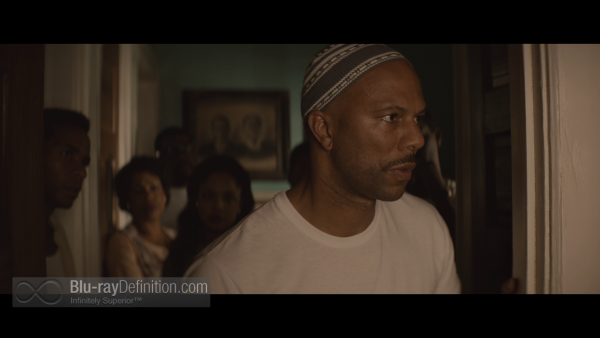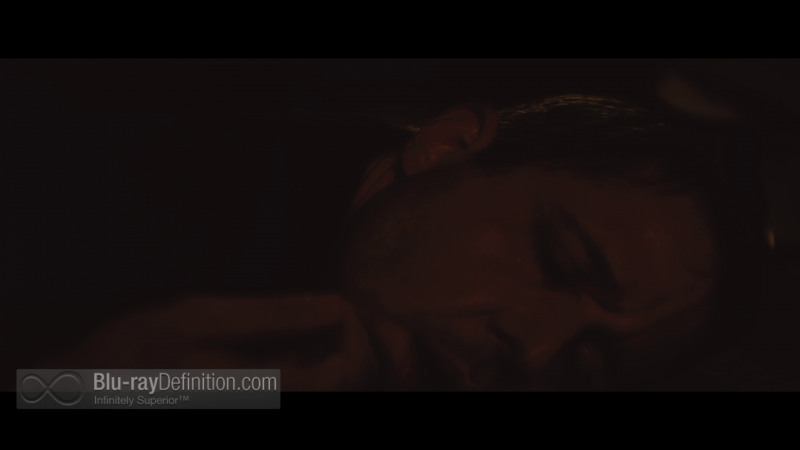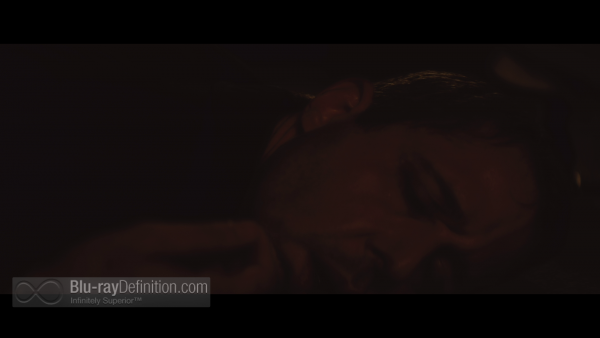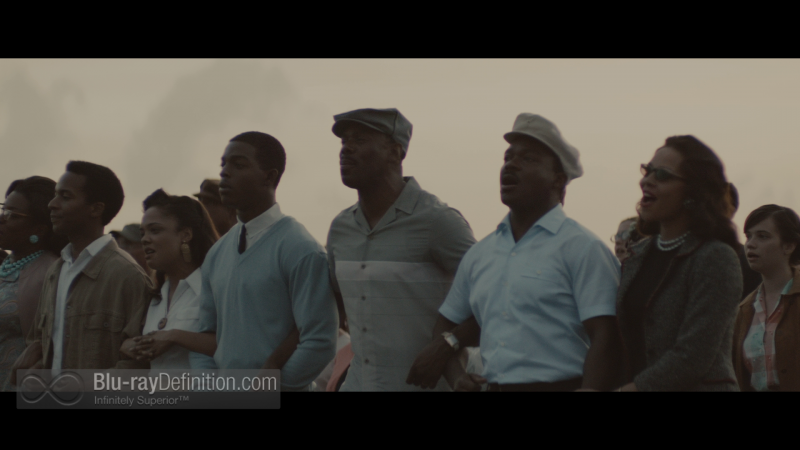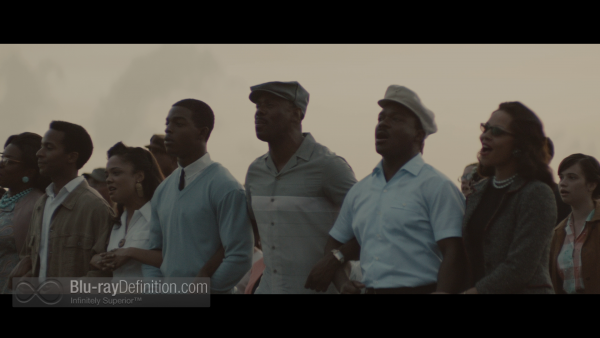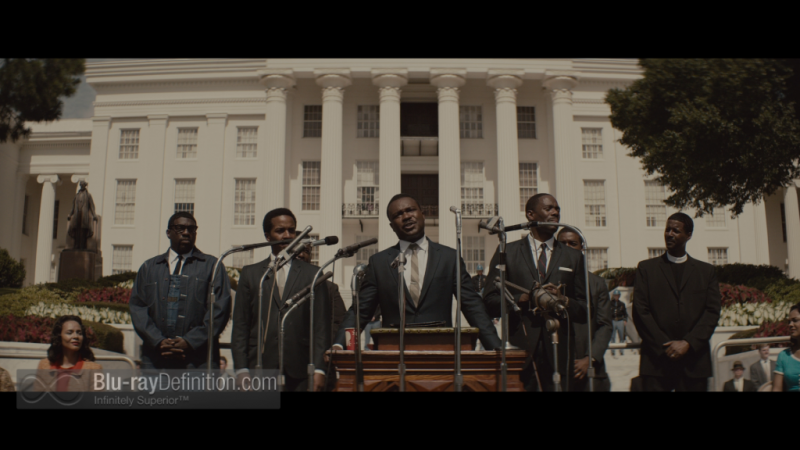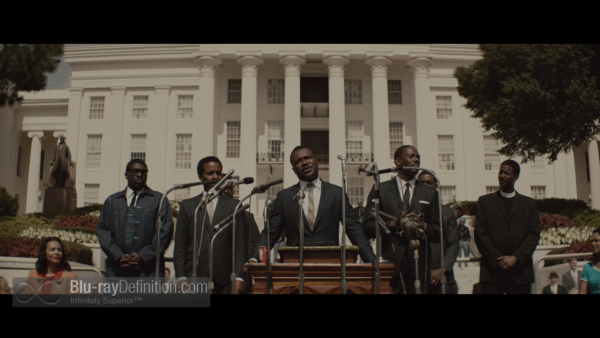 [amazon-product]B00S1MYWBW[/amazon-product]