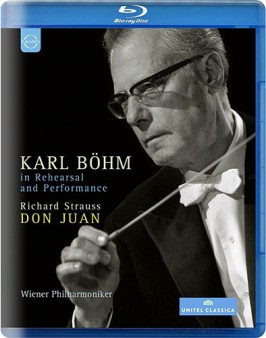 –  –
The Film
[Rating:3.5/5]
Karl Böhm was a legendary conductor whose career was intimately entwined with fellow Austrian, composer Richard Strauss. Böhm premiered a number of Strauss' compositions and was the dedicatee of the opera Daphne. Karl Böhm in Rehearsal and Performance is a documentary film in which the rehearsal time is nearly three times the length of the actual piece being performed, the Strauss tone poem, Don Juan. This piece is based on Nikolaus Lenau's account of the legendary Spanish philanderer and presents three episodes: the Don's promiscuity, his failed search for the ideal woman, and his death.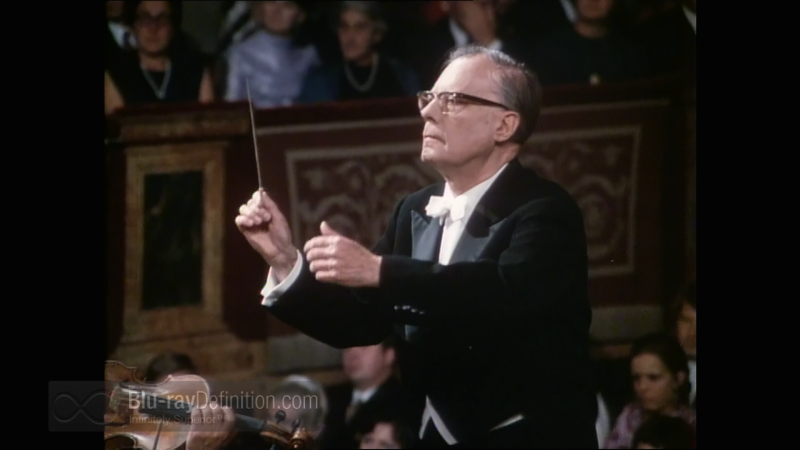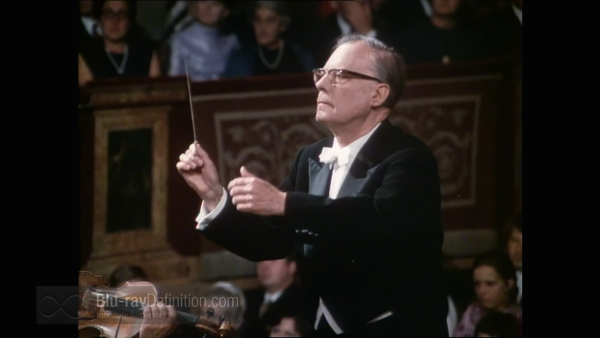 Böhm was known as a meticulous preparer of each score that he directed and, if nothing else, this three-quarter of an hour's rehearsal exposes this aspect of the maestro's approach to the nth degree. Originally released as a standard definition DVD, this 1970 program found the 76 year-old conductor just as feisty as ever with incredible attention to the details of the work.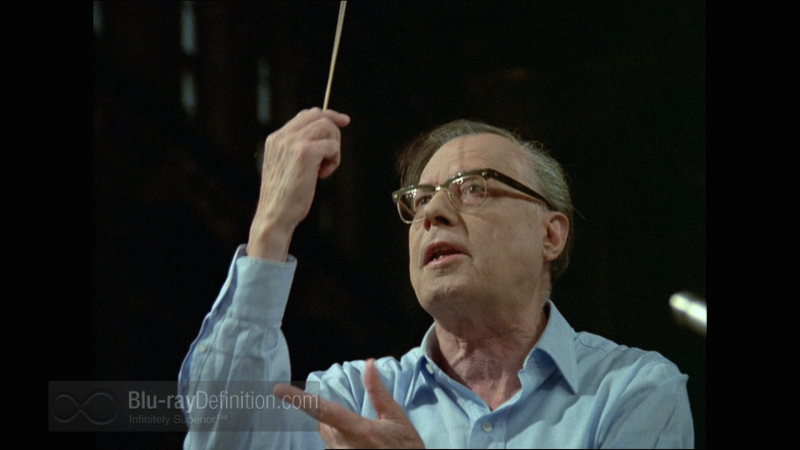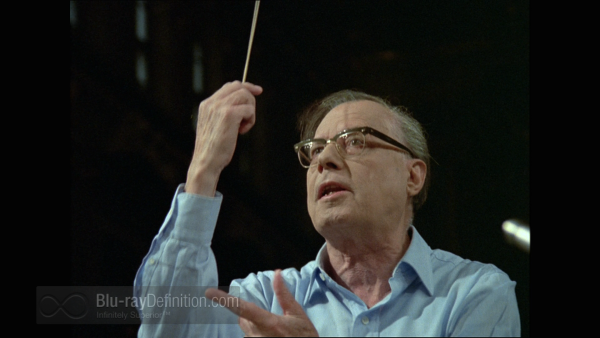 The players are often seen as anxious in their efforts to anticipate what Böhm would require next of them. This relationship with the orchestra might come as a surprise to many viewers since Böhm had performed many times with the Wiener Philharmoniker, an ensemble that had certainly played this tone poem many times as well over the years. There are frequent breaks in the rehearsal sequence that underscore small points that would certainly pass unnoticed by most veteran concertgoers. Finally, we get "so ist es perfekt!" from maestro Böhm near the end of the session.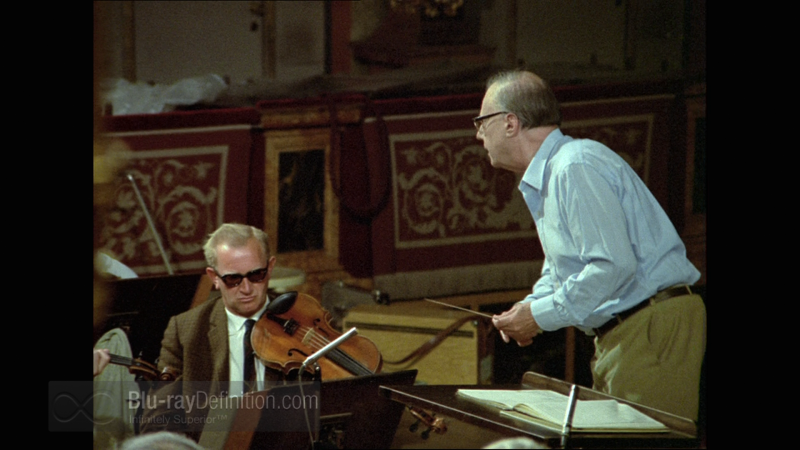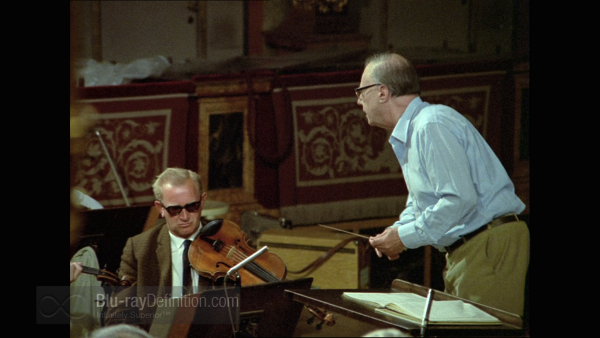 When we finally get to the actual performance, it is almost anticlimactic. One can readily grasp how the long rehearsal sessions paid off in a seamless, perfectly paced rendition of one of Strauss' most popular short works. There is a singing quality to the Philharmoniker's strings, perfect intonation from the brass, and a flawless execution by the winds. Watching Böhm on the podium also points out, at least for me, why so much rehearsal was required as his stick work is often so frenetic that it would be impossible for many players to follow in performance. The final result is as good a reading of Don Juan as one is likely to get now or in the future.
Video Quality                                                                                               
[Rating:3/5]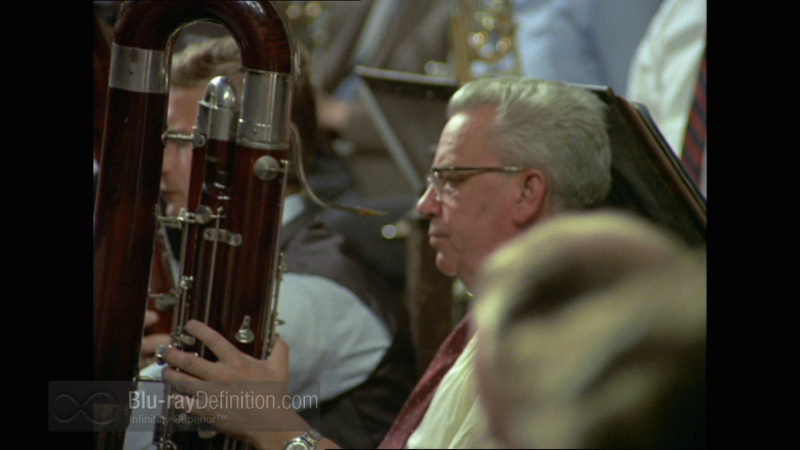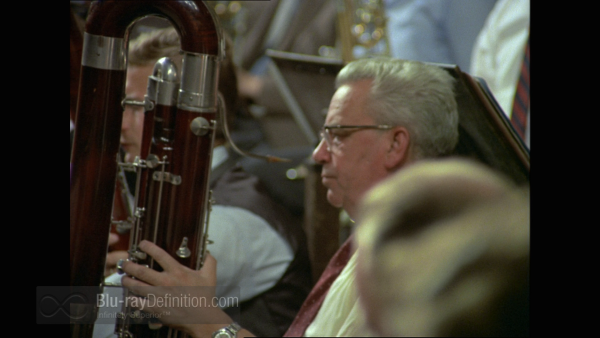 While the performance and rehearsal are of the same vintage, the rehearsal film is significantly better in terms of color palette and detail preservation. Many viewers will find this disappointing and difficult to understand since both sessions used the same director Arne Arnbom, the same camera crew (Kurt Bruckner, Franz Hofer, Robert Hofer, and Peter Reimer), and the same performing venue.
Audio Quality
[Rating:3.5/5]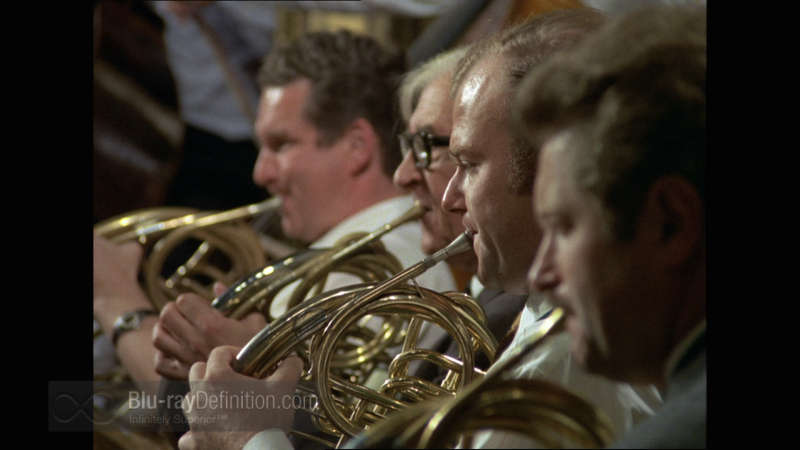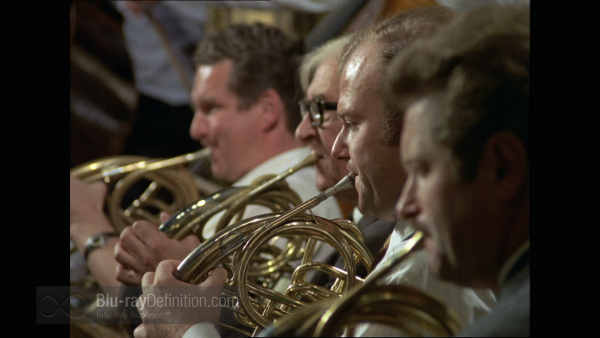 The soundtrack is a very clear LPCM Stereo (48kHz/24-bit) that reflects the sonics of its era, four decades ago. If the strings lack a bit of the warmth and the brass a bit of the bite of today's recordings, everything is most listenable with minimal distortion or obvious compression.
Supplemental Materials
[Rating:1.5/5]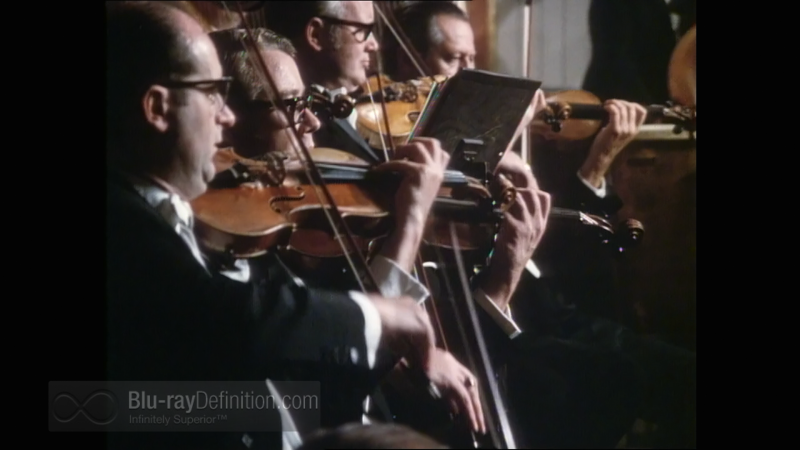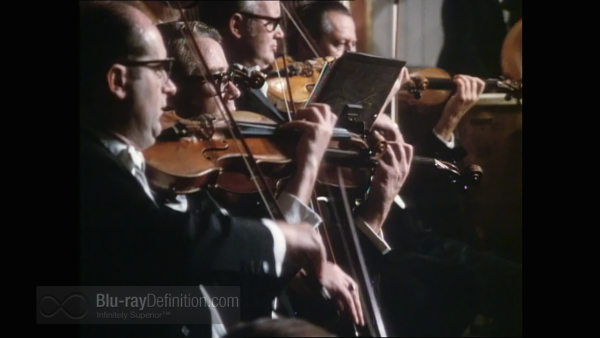 EuroArts provides a program booklet with an excellent background essay by Wolfgang Stahr and production credits.We get a brief introduction to the work and its composer (8:09) (German LPCM Stereo 48kHz/24-bit) from Marcel Prawy, a well-known Viennese dramaturg and music critic. I would recommend that viewers unfamiliar with Don Juan should watch this bonus segment before the actual performance. There are also trailers for other EuroArts concert Blu-rays.
The Definitive Word
Overall:
[Rating:3/5]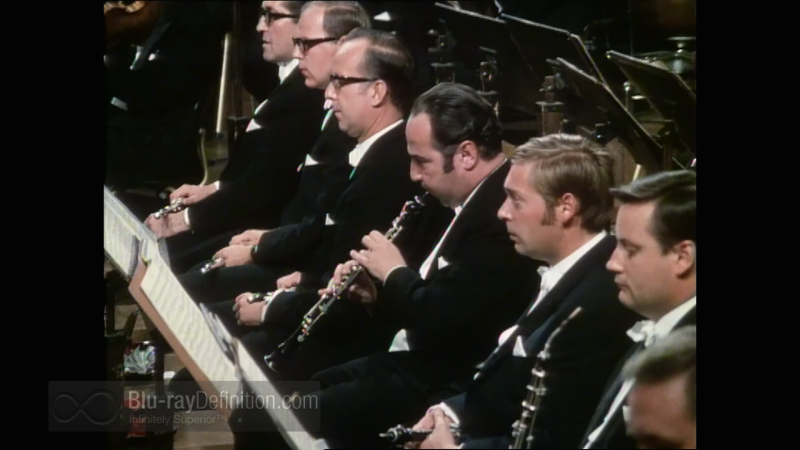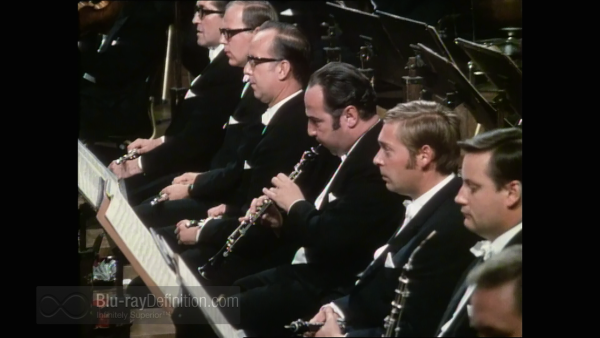 With a rather short running time, and if one considers only the work being played, really short running time, one has to consider its value for the money, delivered at full price here. For those who have never seen Karl Böhm perform, the rehearsal segment clearly exhibits how a conductor can convince a veteran orchestra to get the performance that he really wanted. In Böhm's own words "I am a simple artisan; my baton is not a magic wand, it casts a spell on no one, and nor should it; the music alone should cast a spell." This philosophy permeates the rehearsal and performance. However, rehearsal segments like this one tend to be wearying and, while they are the primary motivation to own this disc, will limit the appeal of Karl Böhm in Rehearsal and Performance to academic music lovers and those interested in concert preparation.
Additional Screen Captures
[amazon-product region="uk" tracking_id="bluraydefinit-21″]B00J9X958W[/amazon-product]
[amazon-product region="ca" tracking_id="bluraydefinit-20″]B00J9X958W[/amazon-product]
[amazon-product]B00J9X958W[/amazon-product]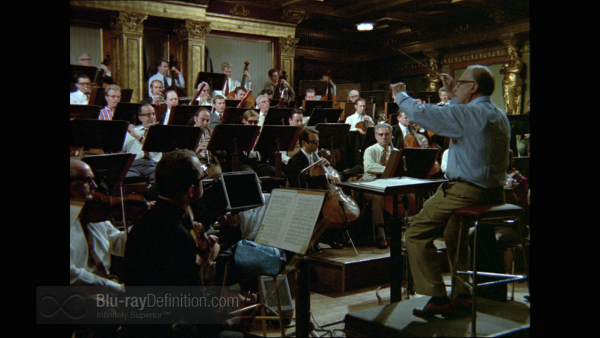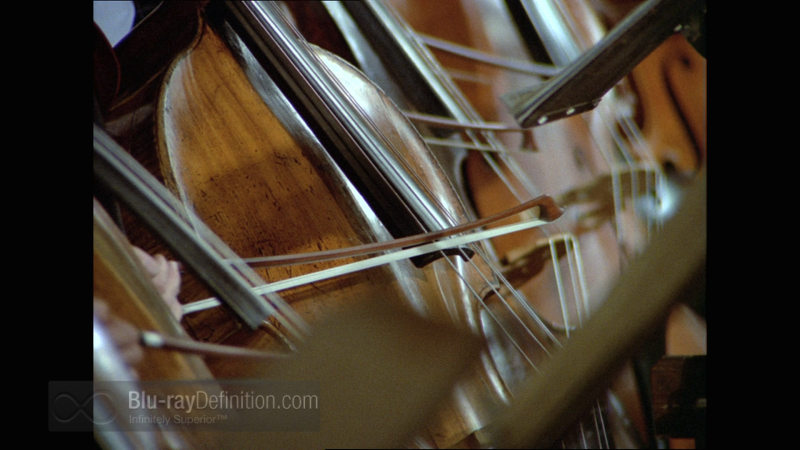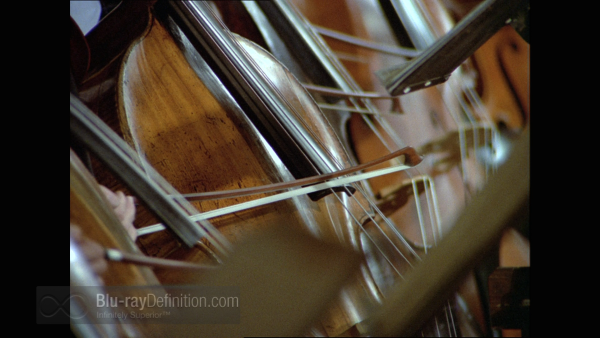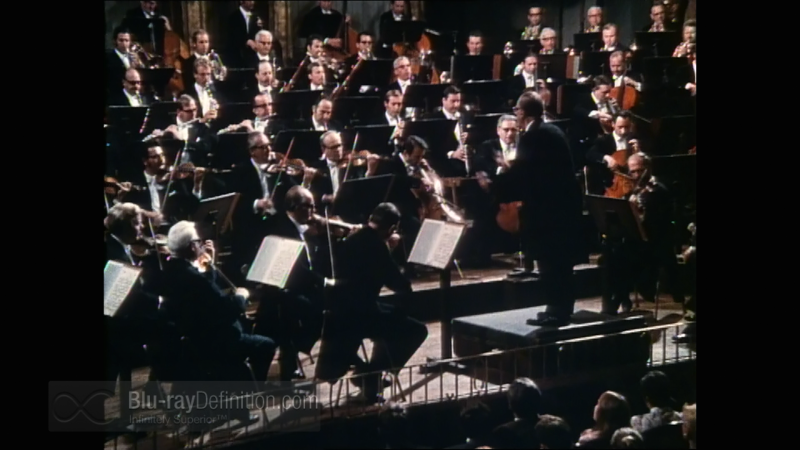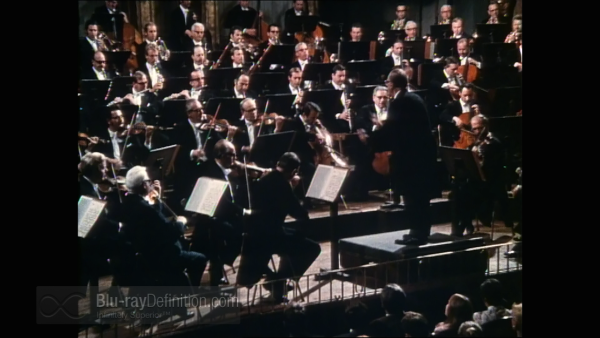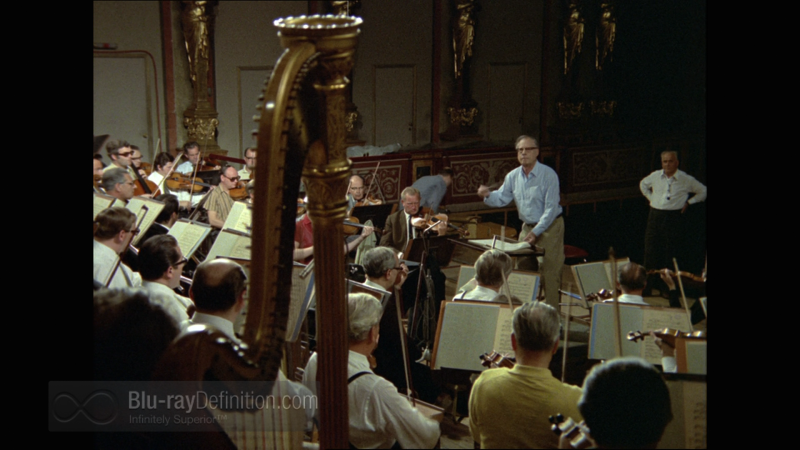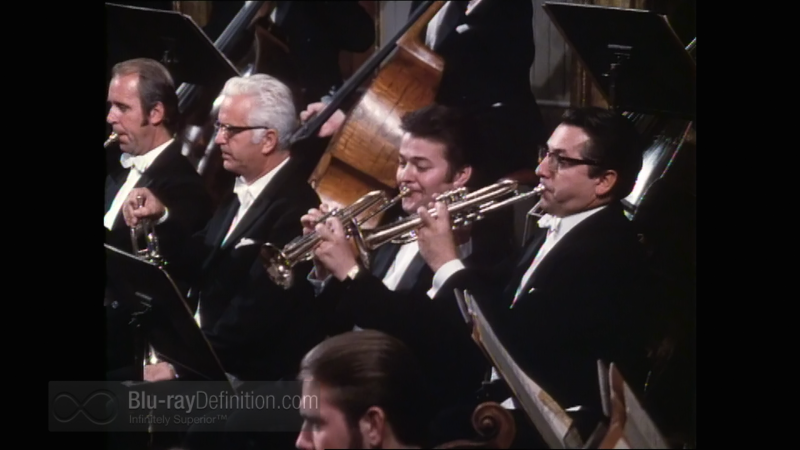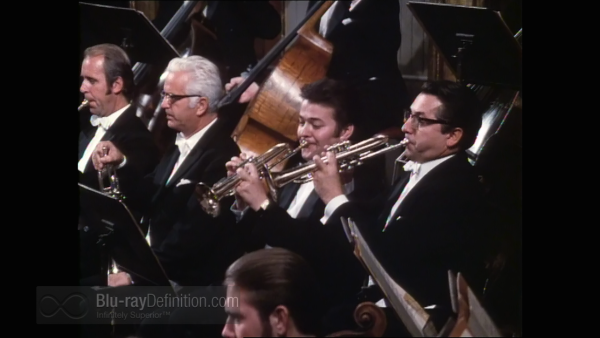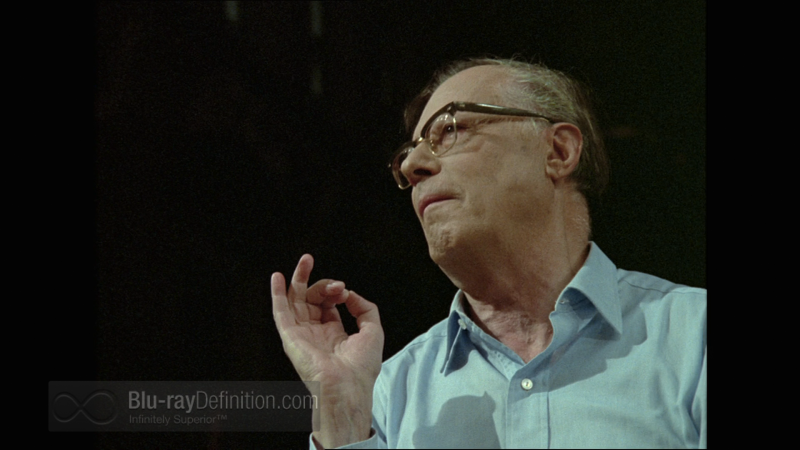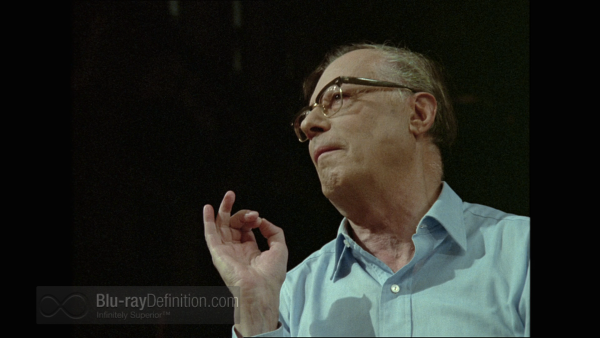 [amazon-product region="uk" tracking_id="bluraydefinit-21″]B00J9X958W[/amazon-product]
[amazon-product region="ca" tracking_id="bluraydefinit-20″]B00J9X958W[/amazon-product]
[amazon-product]B00J9X958W[/amazon-product]