–
The Performance
[Rating:4/5]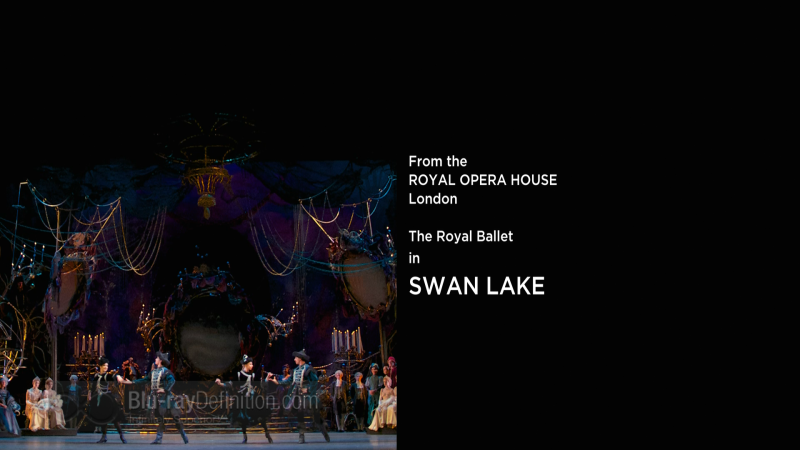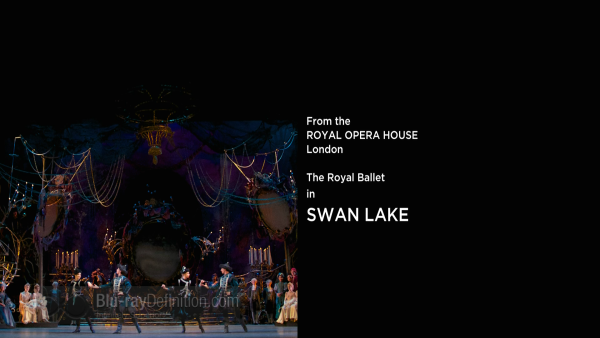 Swan Lake is the most popular of Tchaikovsky's three ballets. The Royal Ballet's production by Anthony Dowell debuted in 1987 and adapted the original Petipa/Ivanov choreography with additions by Frederick Ashton (Act III Neapolitan Dance) and David Bintley (Act I Waltz).  This Blu-ray disc was recorded in March 2015.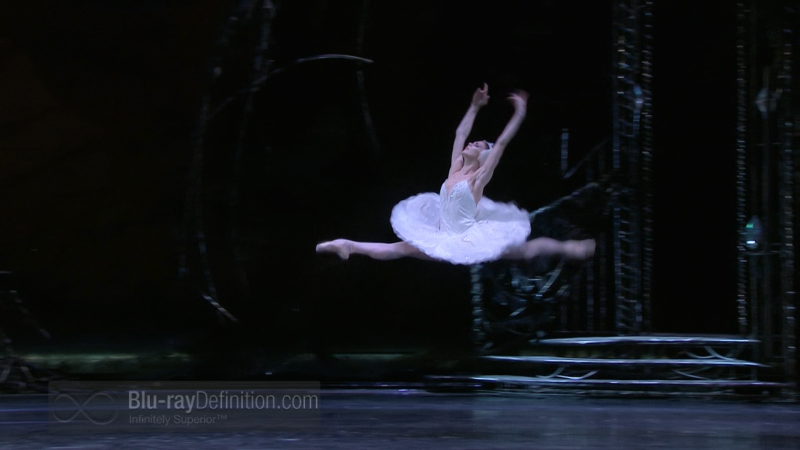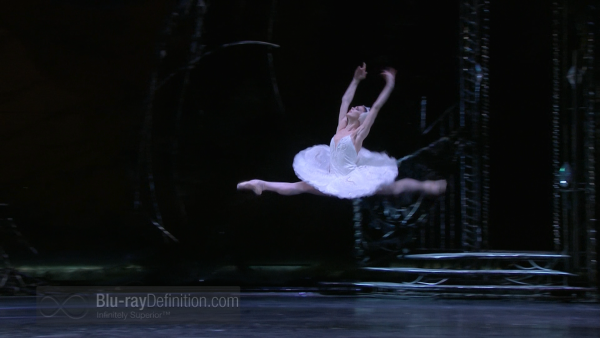 Act I opens as Prince Siegfried (Matthew Golding) celebrates his coming of age with fellow cadets, his tutor (Alastair Marriott) and best friend Benno (Ryoichi Hirano). The Princess, Siegfried's mother, (Elizabeth McGorian) cautions him about his carefree lifestyle and commands him to choose a bride at the ball the following evening. Later, Benno sees a flock of swans and convinces Siegfried and his fellow cadets to go on a hunt.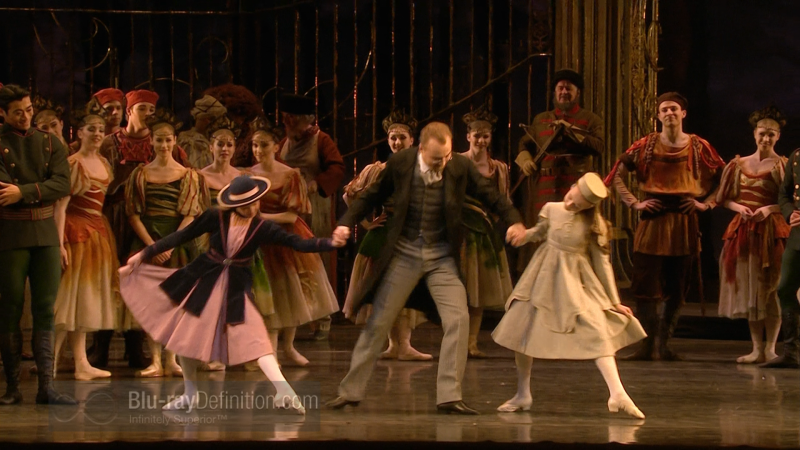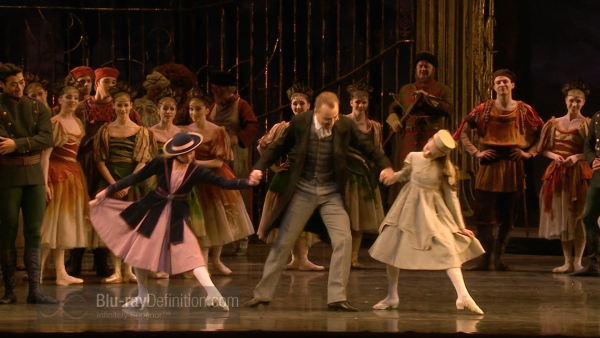 Act II finds the hunting party at the ruins of an old chapel inhabited by an evil spirit (Gary Avis). Siegfried separated from the group spies the Swan Queen Odette (Natalia Osipova) who is now a beautiful maiden. She tells the Prince that she and the other swans are bound by a spell the compels them to be swans by day and women only after nightfall.  Odette tells Siegfried that the spell can only be broken if she finds love with someone who has never loved before. When Benno and the cadets return, Siegfried prevents them from killing a swan. Odette and Siegfried are in love but she must depart as dawn approaches.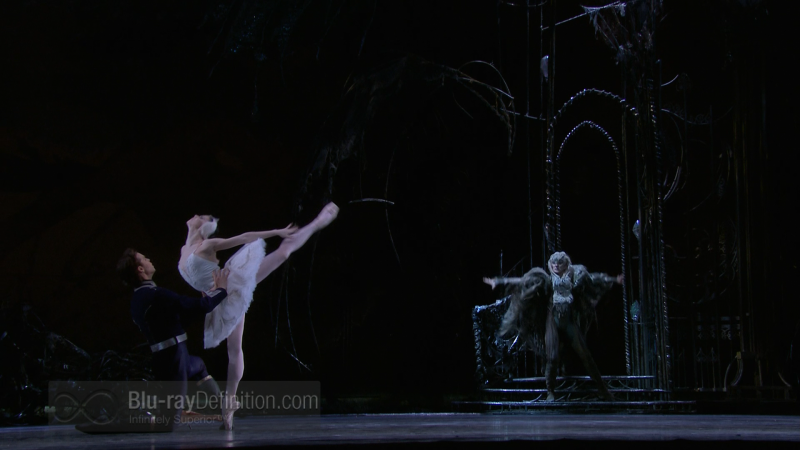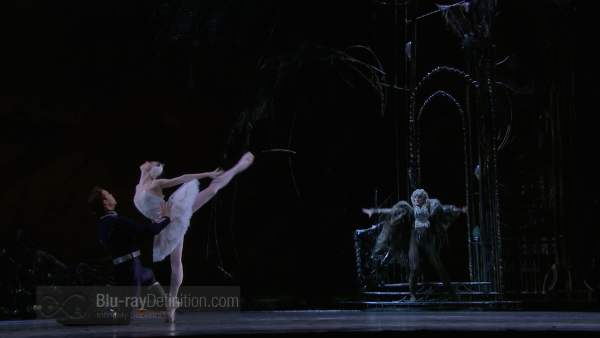 Act III takes place at a costume ball in the palace. Siegfried refuses his mother's request to choose a bride from the six women presented to him. Von Rothbart (the evil spirit now in human form) arrives with his daughter Odile (who looks exactly like Odette). After Siegfried and Odile dance, Odette tries to warn him that he is being tricked but to no avail. Siegfried proposes to Odile after which von Rothbart shows him a vision of Odette and makes the Prince realize that he has made a tragic mistake.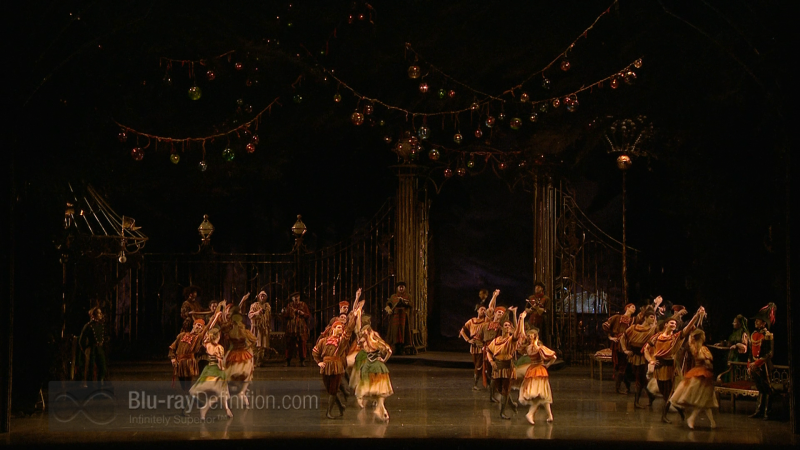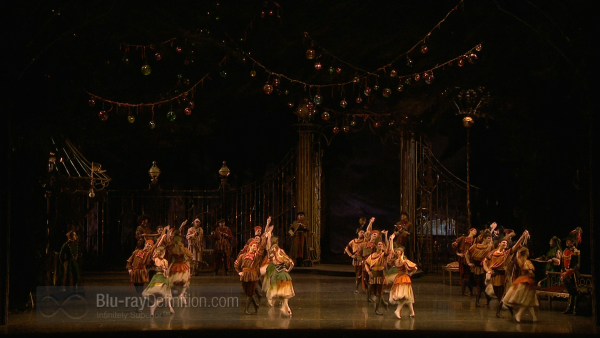 Act IV has a heartbroken Odette telling the other swans about her betrayal and how she is now resigned to die. To break the evil spell, she must perish in the enchanted lake. Siegfried suddenly appears and professes his love but it is too late. Von Rothbart refuses to allow Siegfried to break his vow to Odile so the young couple rushes to a nearby cliff and leap to their death in the lake.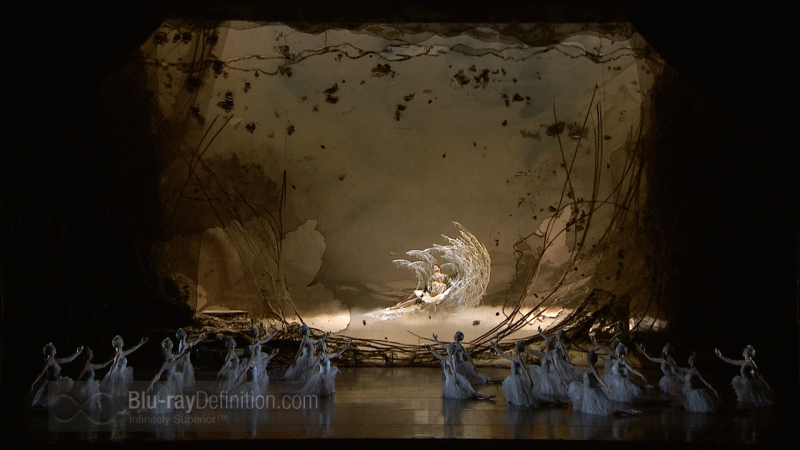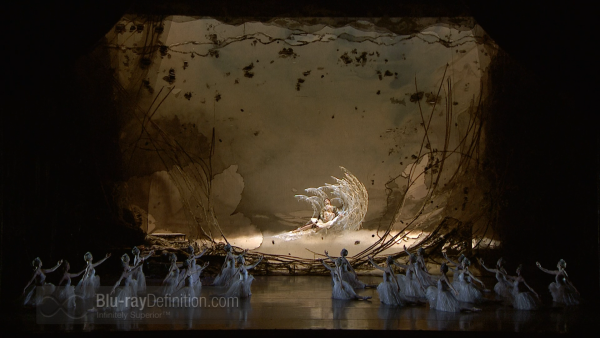 Boris Gruzin leads the Orchestra of the Royal Opera in a sensitive, well-paced reading of this lush, romantic score. Christopher Carr's staging and Yolanda Sonnabend's elaborate sets place the ballet during Tchaikovsky's own era rather than that of its original medieval setting. The corps of the Royal Ballet is among the finest in the world and the performances by the supporting dancers are simply superb. Swan Lake sinks or swims on its two principals and Osipova and Golding are a well-matched pair who deliver spectacular turns on the stage, as evidenced by their pas de deux in track 33.
Video Quality
 [Rating:4.5/5]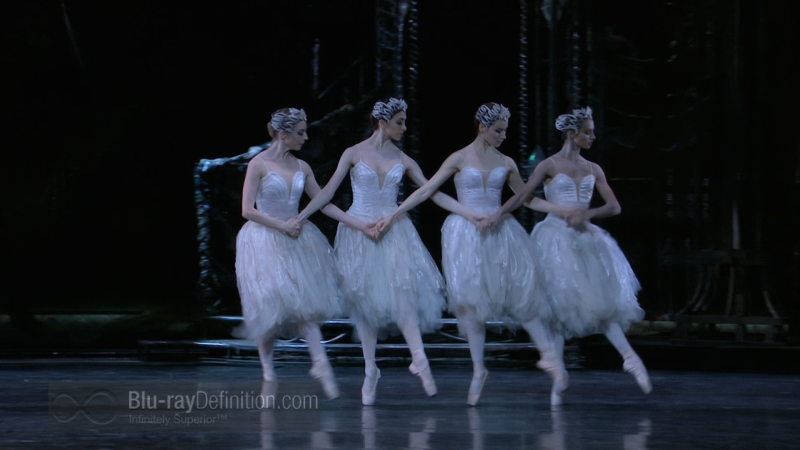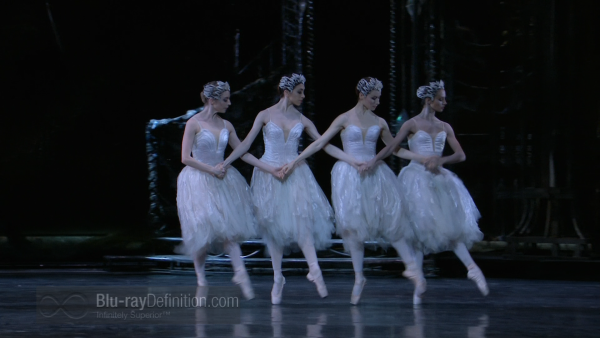 Director Ross MacGibbon, himself a dancer, knows how to get his cameras to cover the stage and highlight the dancers when need be. The close-ups are gorgeous and the colors, aided by the dark backdrop, are outstanding. Most of this video is of demonstration quality and shows how ballet should be recorded.
Audio Quality
[Rating:4/5]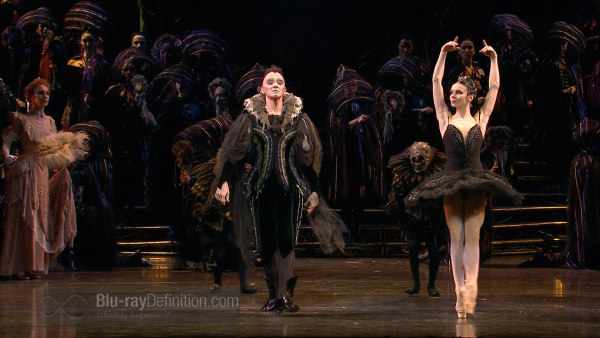 The surround version does a great job of delivering the music with the ambience channels conveying the atmosphere of a live performance, audience noises and all.
Supplemental Materials
[Rating:2.5/5]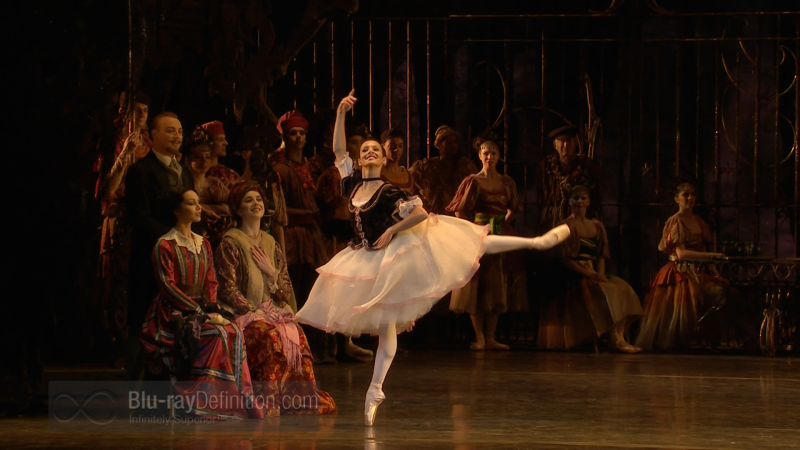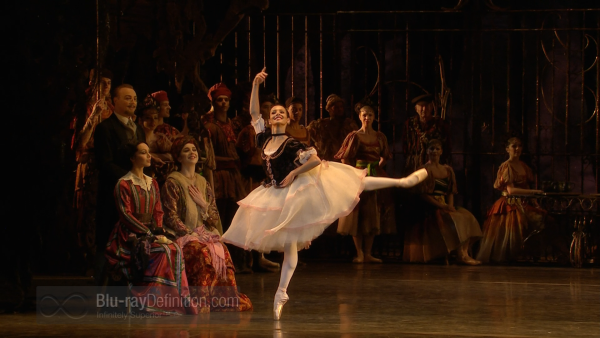 The extras are as noted below:
Program booklet with cast, credits, performance tracks, synopsis, and background essay by producer Anthony Dowell.
Introduction by Natalia Osipova and Matthew Golding (LPCM Stereo 48kHz/24-bit) (5:16): including rehearsal footage and observations from others involved in the production.
Anthony Dowell in conversation with Darcey Bussell (LPCM Stereo 48kHz/24-bit) (7:04): Director Dowell talks about this production with former corps de ballet member Darcey Bussell
Coaching Swan Lake  (LPCM Stereo 48kHz/24-bit) (5:50): Royal Ballet Director Kevin O'Hare introduces Samantha Paine, ballet mistress who goes behind the scene with the preparation for the performance along with other dancers and stage director, Christopher Carr and repetiteur Jonathan Cope.
Cast Gallery.
The Definitive Word
Overall:
[Rating:4/5]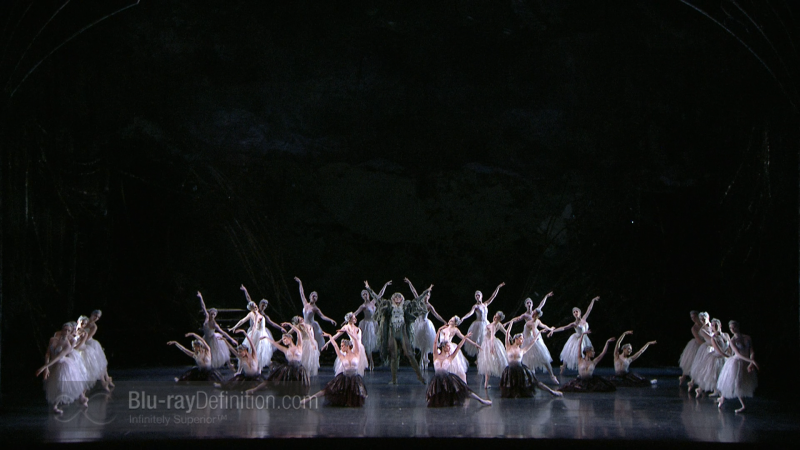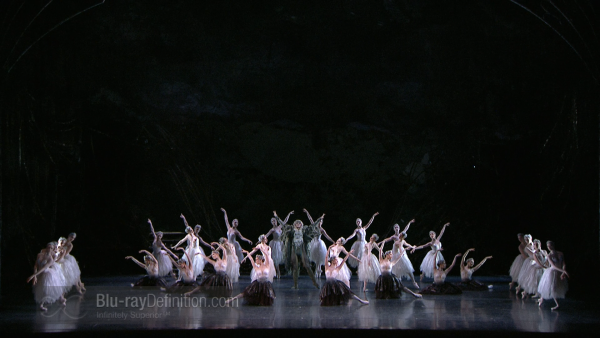 There is no shortage of recorded Swan Lakes and this Blu-ray Disc competes with a 2009 release of the same production, but with different principals. I am happy to report that this performance's principals make all of the difference making this the very Swan Lake for ballet lovers to own. Given the loud cheering by the audience present, I could not agree more.  Highly recommended.
Additional Screen Captures
[amazon-product region="uk" tracking_id="bluraydefinit-21″]B00WUKI0NW[/amazon-product]
[amazon-product region="ca" tracking_id="bluraydefinit-20″]B00WUKI0NW[/amazon-product]
[amazon-product]B00WUKI0NW[/amazon-product]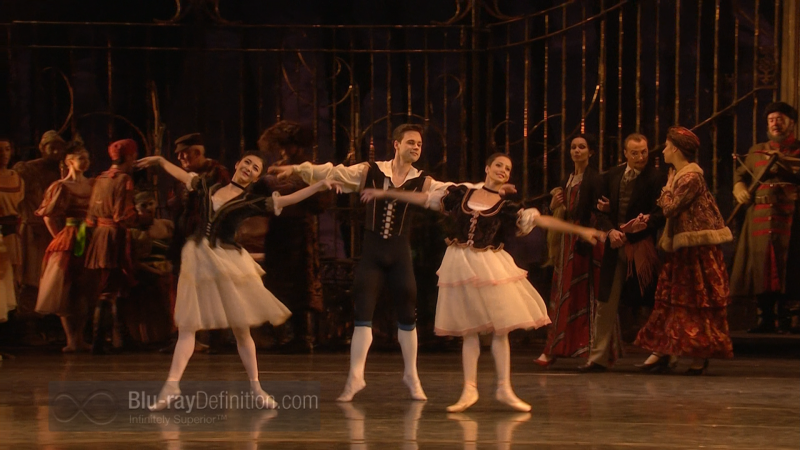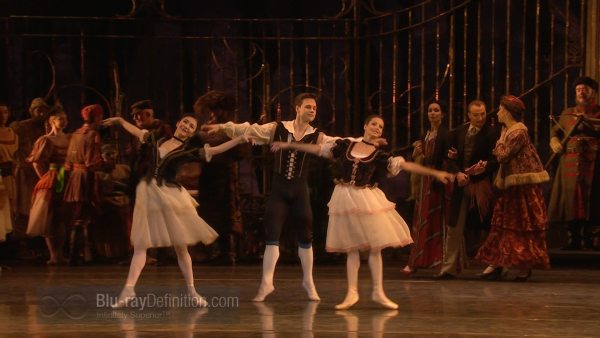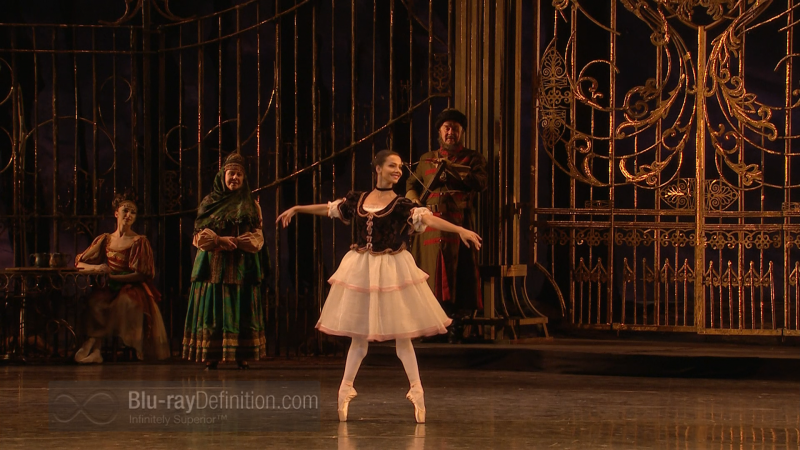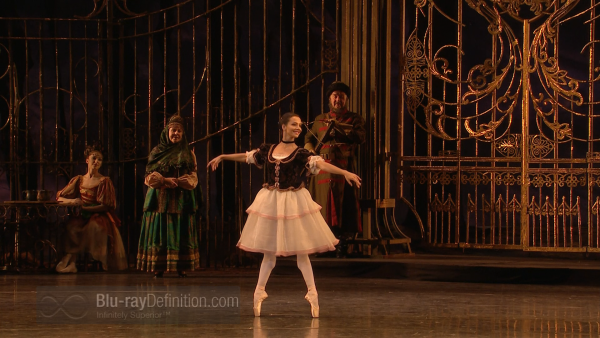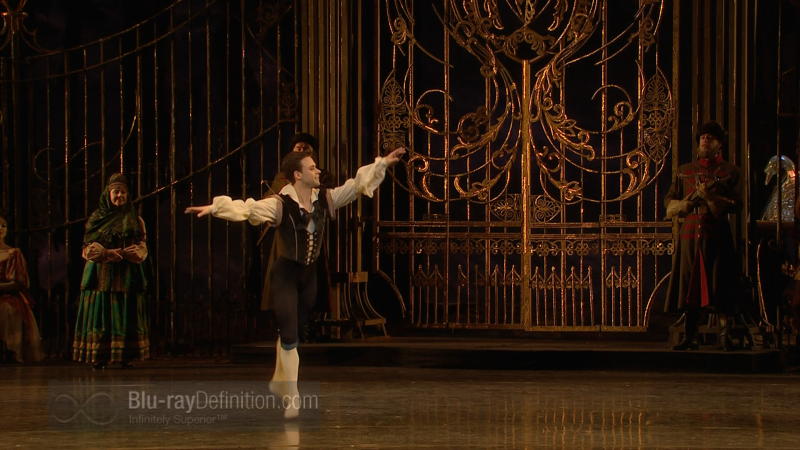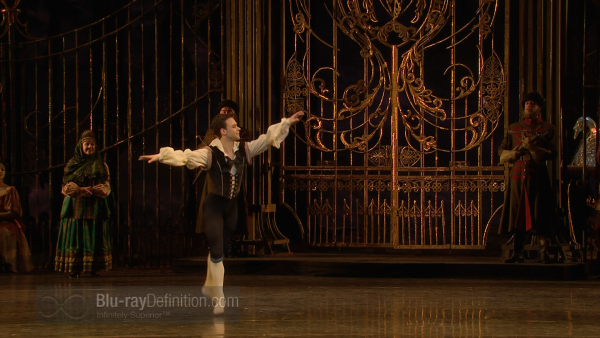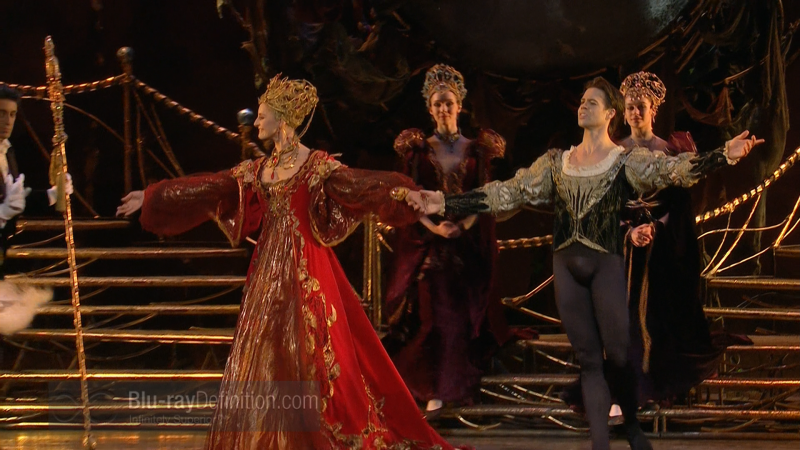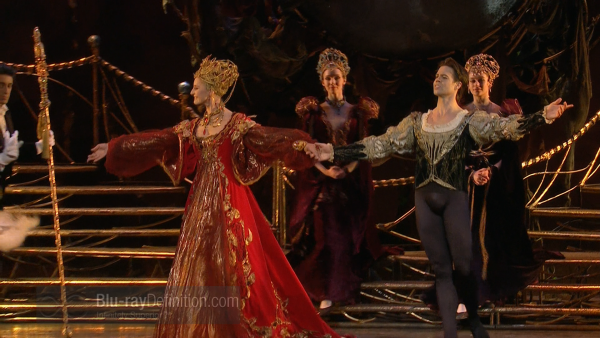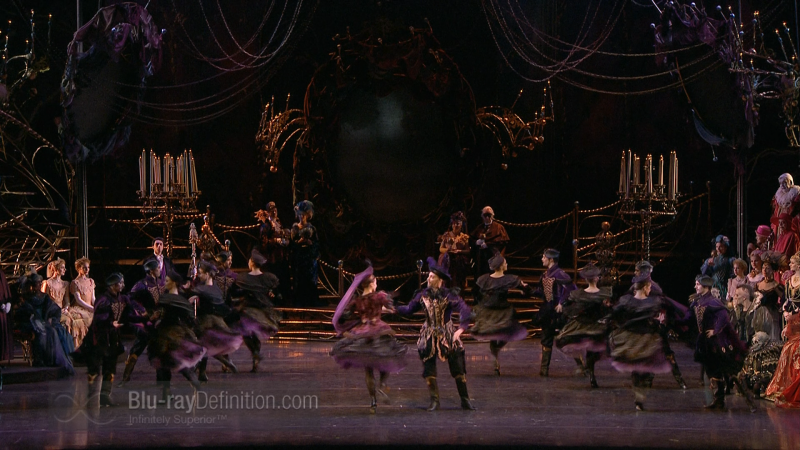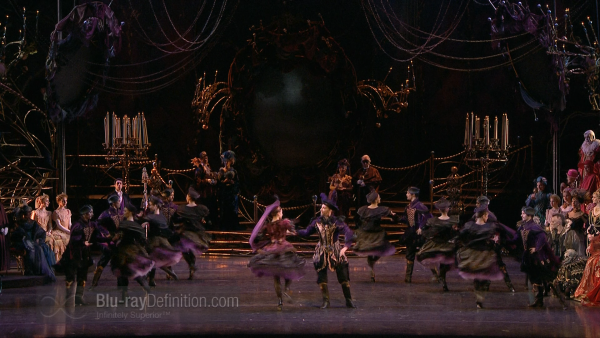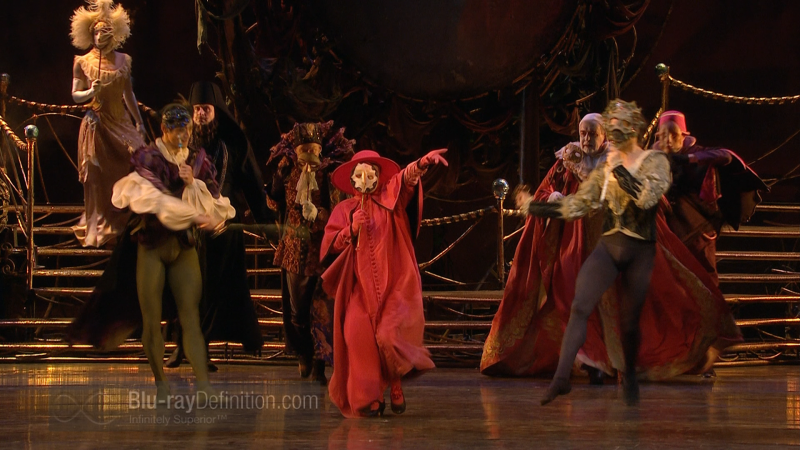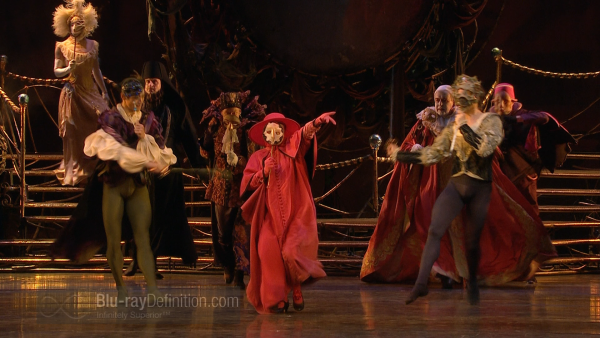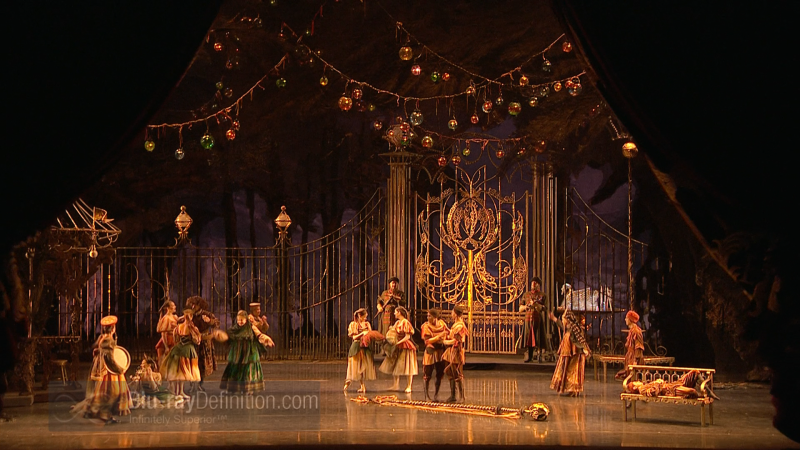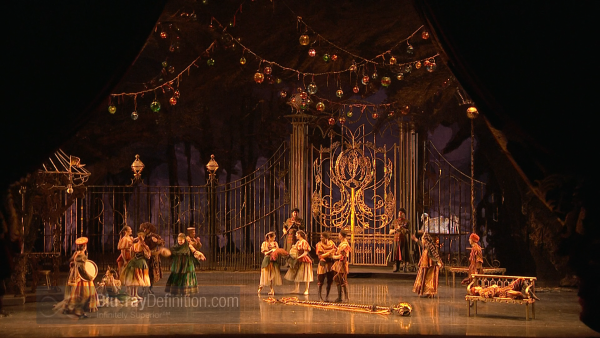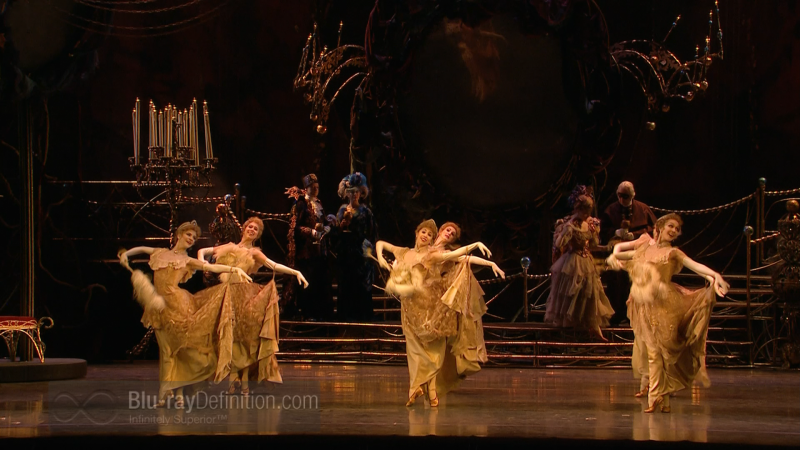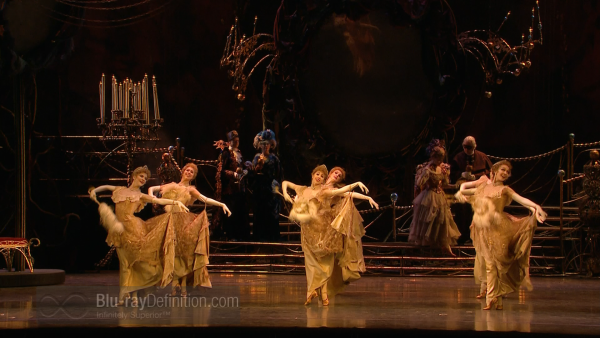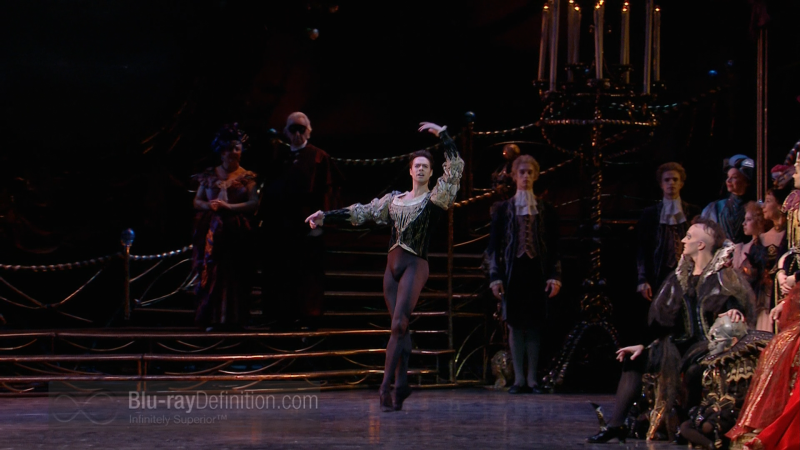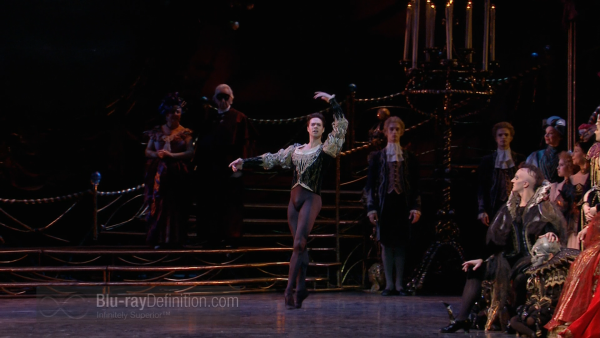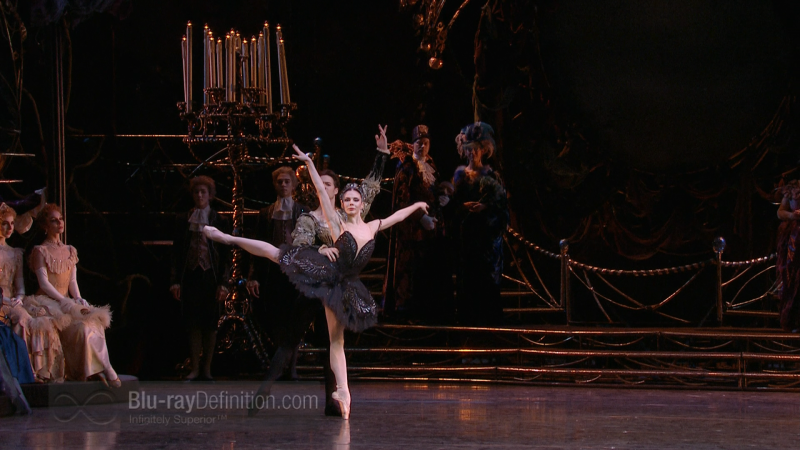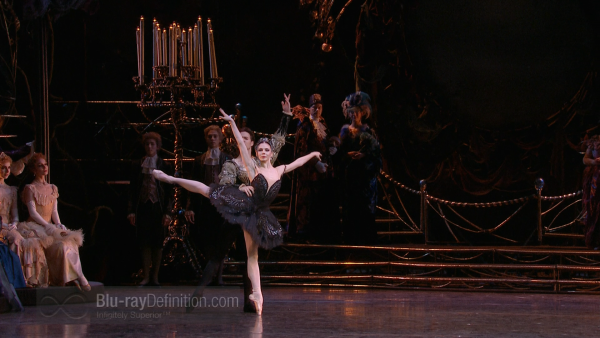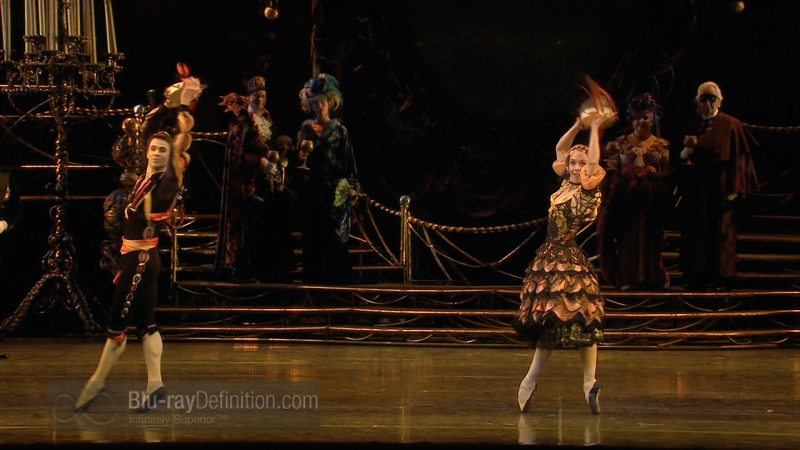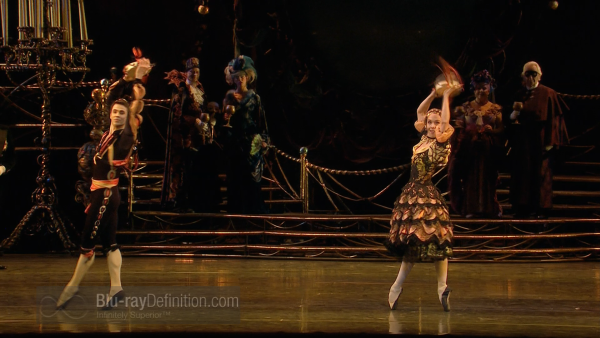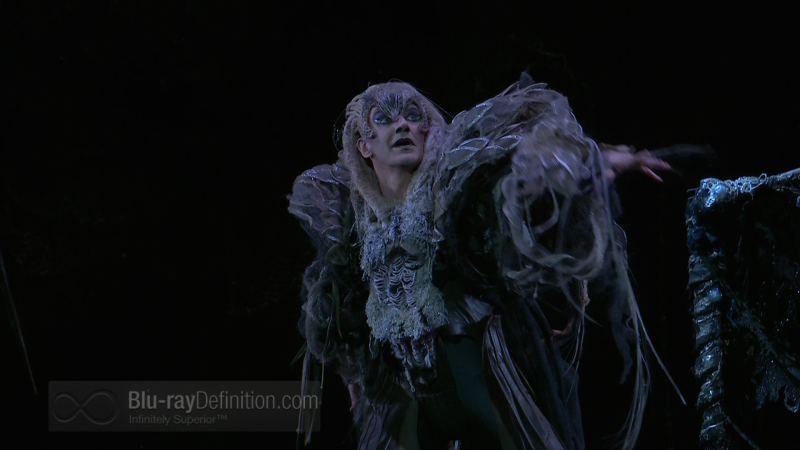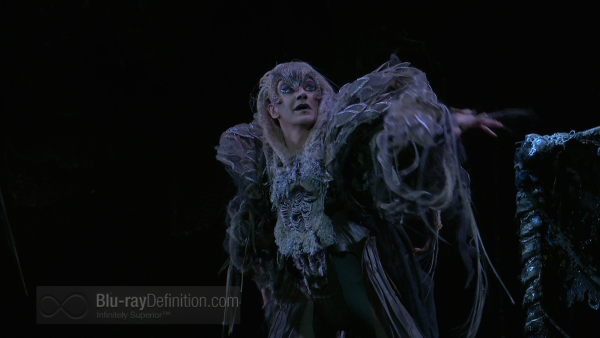 [amazon-product region="uk" tracking_id="bluraydefinit-21″]B00WUKI0NW[/amazon-product]
[amazon-product region="ca" tracking_id="bluraydefinit-20″]B00WUKI0NW[/amazon-product]
[amazon-product]B00WUKI0NW[/amazon-product]