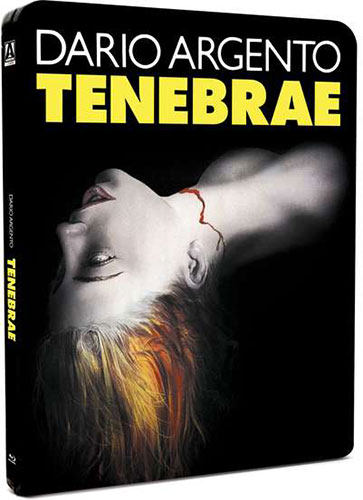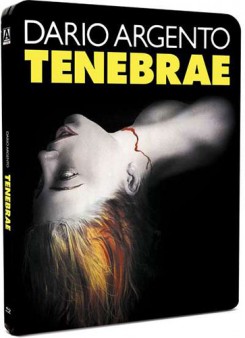 The Film
[Rating:3.5/5]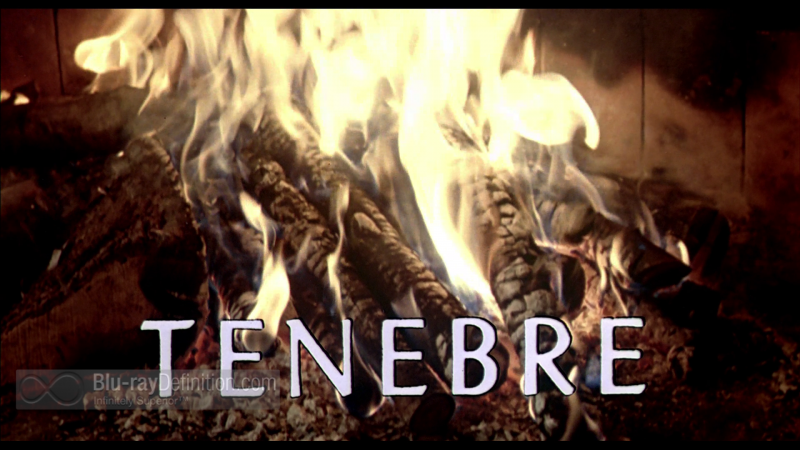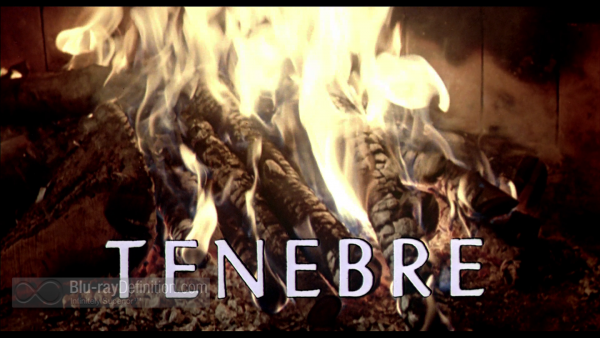 Dario Argento's Tenebrae (Tenebre) has become a cult classic with good reason over the years. Released in 1982, the Italian filmmaker's slasher/thriller drove the genre into new places that his American counterparts had yet discover.
American author Peter Neal (Anthony Franciosa) heads to Rome on a P.R. tour promoting his latest novel and ends up embroiled in a crime investigation involving a serial killer obsessed with his writing. Neal soon begins receiving anonymous letters in yellow envelopes from the killer and is being questioned by the local investigator, Inspector Germani (Giuliano Gemma). Not content to let it rest, Neal decides to investigate on his own with the help of his assistant, Anne (Daria Nicolodi) and his newly assigned young errand boy Gianni (Christian Borromeo). Their investigation leads Neal and Gianni to the home of a talk show host who ends up axed to death right in front of Gianni. And the twists keep coming, as we find that Neal's agent, Bullmer (John Saxon) has been having an affair with his ex-fiancée Jane (Veronica Lario). As Neal readies to leave town, at the request of Germani, Bullmer is stabbed to death in broad daylight as he waits to meet Jane. Gianni, meanwhile, has an epiphany that he never has a chance to reveal as he is strangled to death in his car. And the death toll keeps racking up. Who could the killer be?
Argento's film, despite its unimpressive acting, is rife with riveting set pieces. The violence is taken to unbelievable heights, especially in the final act, yet tempered by the Euro-stylism that pervades throughout, thanks to cinematographer Luciano Tovoli. The tight shots on floors and doorways and the killer stalks his victims, the use of modern architecture, cool surfaces of glass and steel – these all play into the removed visual beauty of the film. The killings are also well executed, so to speak. A woman slashed across her through crashes through a glass and hangs, for instance. Then there's a brilliant shot where we see the flash of the straight razor dripping with blood as the killer is cleaning it off, or another where the killer uses it to break a light bulb.
Argento also fills the film with surreal flashbacks or dream sequences from the killer's mind. An obsession with red shoes, or a scene where a beautiful woman in red shoes kicks the killer and rams her shoe heel down his throat as a group of men hold him down. This adds an uneasy, psychological bent to an otherwise straightforward murder mystery.
Video Quality
[Rating:4.5/5]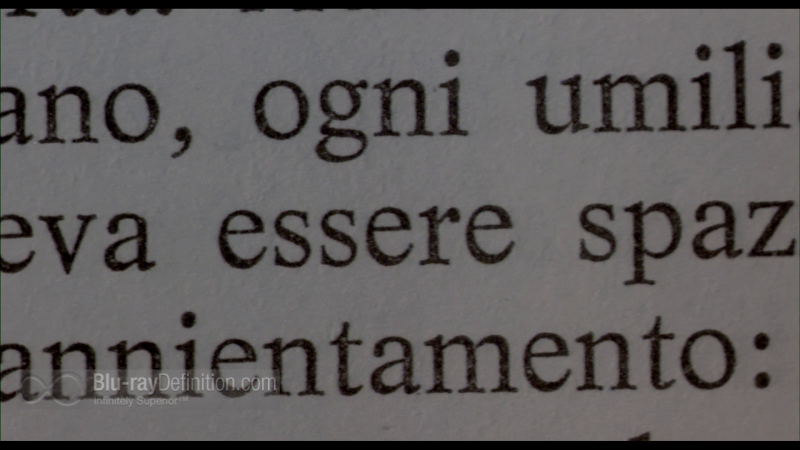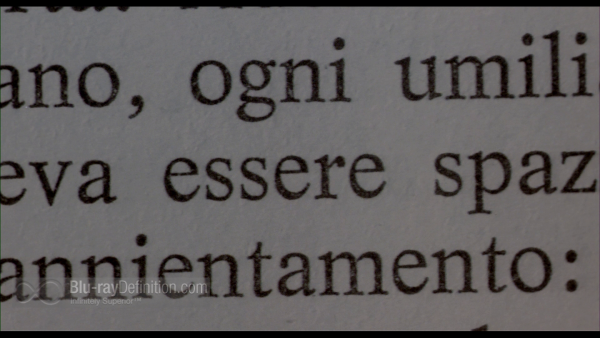 Arrow claims this as a "newly remastered digital transfer" of Tenebrae. I can neither confirm nor deny that, having never seen or owned their previous editions on Blu-ray. What I can say is that this AVC/MPEG-4 1080p encodement looks miraculous, almost too good, with a fine, sharp layer of grain, crisp textures, and colors that really pop.
Audio Quality
[Rating:4/5]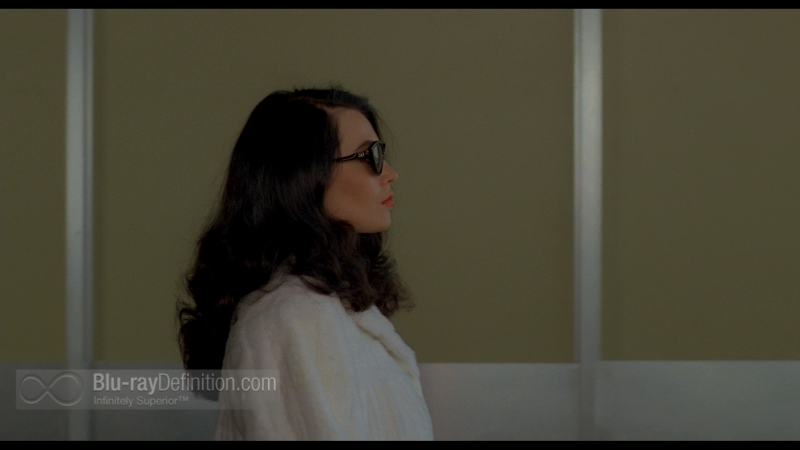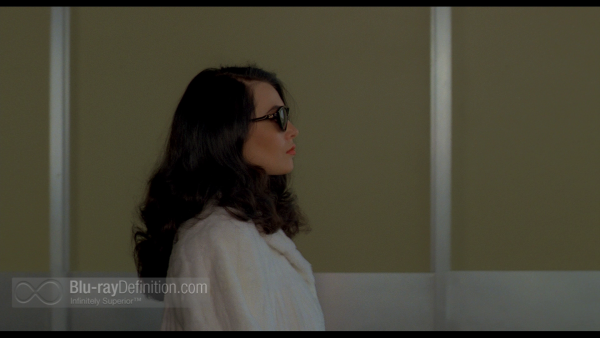 Both original English and Italian soundtracks are offered in LPCM 2.0 Mono (48kHz/24-bit) with optional English subtitles. The sound is clear with a surprising amount of low end and depth. The soundtrack from the members of electronica act Goblin comes through with punch.
Supplemental Materials
[Rating:4/5]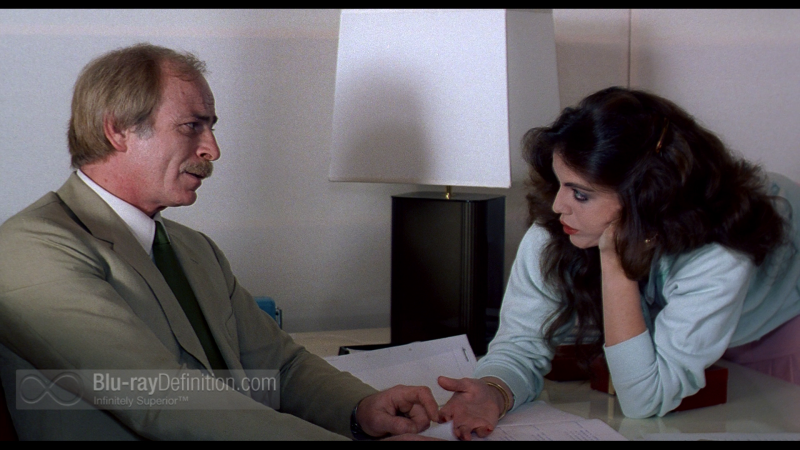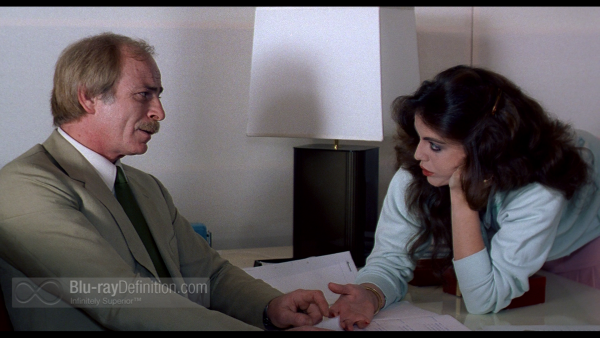 We get the usual heavy dose of interviews, commentaries, and featurettes from Arrow for this release:
DVD
Limited Edition SteelBook™ packaging featuring original artwork
Newly remastered High Definition digital transfer of the film
Introduction by Daria Nicolodi
Audio Commentary by Alan Jones & Kim Newman
Audio Commentary by Thomas Rostock
Screaming Queen! Daria Nicolodi Remembers Tenebrae (1.78:1; 1080i/60; 00:16:04)
The Unsane World of Tenebrae: An Interview with Dario Argento (1.78:1; 1080i/60; 00:15:13)
A Composition for Carnage: Claudio Simonetti on Tenebrae (1.78:1; 1080i/60; 00:10:14)
Goblin: Tenebrae and Phenomena Live from the Glasgow Archives (1.78:1; 1080i/60; 00:16:37)
Maitland McDonagh on Tenebrae (1.78:1; 1080p/24; 00:12:20)
Trailer (1.78:1; SD)
The Definitive Word
Overall:
[Rating:4/5]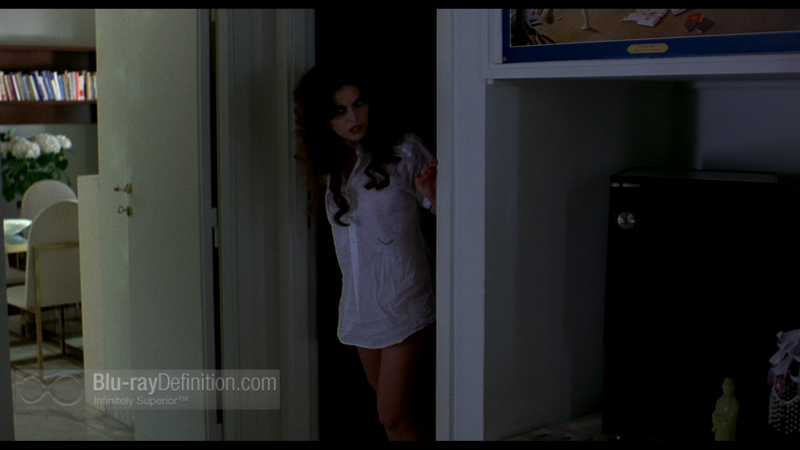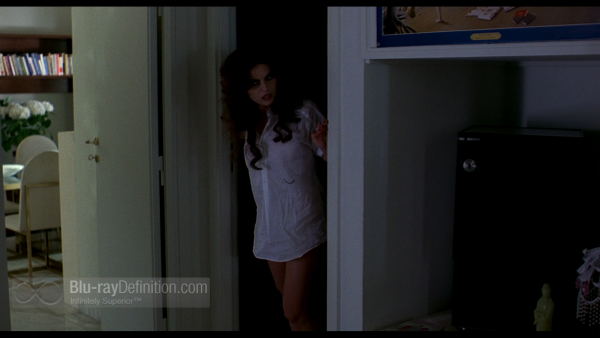 With his ability to connect all the unexpected twists and concoct a visually stunning production, Argento has taken this slasher/thriller and overcome the limits of its cast and its genre, for an enjoyable journey through violent psychosis. Tenebrae is a must for horror, thriller, and mystery fans.
Additional Screen Captures