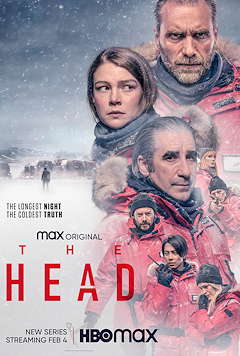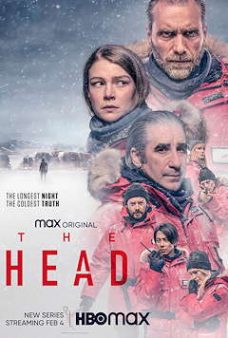 In the HBO Max original series The Head, the sun has set for the next six months in the Antarctic, with a group of scientists set to shelter in their hi-tech research complex ready for the dark and cold of winter. With the sun back up in the spring, their relief arrives only to find most of the scientists dead or missing. Johan (Alexander Willhaume) is in charge and will try his best to find out what is going on at Polaris VI Antarctic Research Station.
Outside of the trailer, I had no idea what to expect. It's framed like John Carpenter's The Thing, which is what sold me on it to begin with. The crew is comprised of interesting characters from other countries. You have folks from England, Spain, Japan, Germany, Denmark, Sweden, USA, etc., all in cooperation to fight against climate change. That's why they're all there at the station — they are to develop a revolutionary new process to combat climate change.
What was really clever, as I mentioned, was that certain themes and homages are taken directly from John Carpenter's The Thing. There's even a scene early on of the scientists all watching The Thing on their television. The series is also told in flashbacks and in one scene halfway through, you have a scene that was similar to the blood testing scene of The Thing. I dig that, and no, this series has nothing to do with shapeshifting aliens from another world. (more below….)
As The Head plows forward, there is treachery at every turn and it will keep you guessing to the very end. Funny enough, I thought that the series had a very Leigh Whannell/James Wan type-of-influence to it. Each episode is roughly 50-minutes, with the final episode being over an hour. You definitely get some bang for your buck. The Head is recommended!
---
If you found this review useful please consider clicking the button below and donating to help keep TheaterByte funded and to allow us to continue posting great content.
---
The Head is streaming now in its entirety on HBO Max
---
Show Creator: David Pastor | Alex Pastor | David Troncosco
Original Release Date: 4 February 2021
Streaming Service: HBO Max
Ep. Run Time: 50 – 62 Mins.
No. Eps.: 6
Studios & Distributors: The MediaPro | HBO Asia | Hulu | HBO Max
Rating Certificate: TV-MA