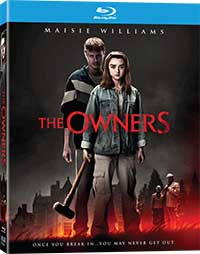 The Owners is director Julius Berg's cinematic adaptation of the graphic novel Une Nuit de Pleine Lune by Yves H. and Hermann. This horror/thriller follows a group of incompetent friends who plan a burglary at an isolated, Victorian manor owned by an elderly couple they believe will be easy marks. Maisie Williams (Game of Thrones) stars as the reluctant girlfriend just trying to get a ride to her job of one of the knuckleheads, Nathan (Ian Kenny, Solo: A Star Wars Story) who is part of the gang of three who are plotting the heist of a safe supposedly in the manor. Nathan and his best friend Terry (Andrew Ellis), however, seem mostly to be getting manipulated by the out-of-towner and somewhat dangerous Gaz (Jake Curran, Maze Runner: The Death Cure). When their plan to break into the safe fails the three guys decide to wait for the elderly couple to return home so they can get the combination out of them and that's when things begin to go terribly awry and violent.
I have seen some say that this film has no plot or no twists, that is absolutely false. In fact, it's not an easy film to review because the twists are basically what make the film, and there are two main twists. That said, the biggest reveal which comes at the end feels like it is sort of wedged into the story for shock value and there wasn't much setup to get us there.
With those things said, although this is hardly a perfect horror film, there is a lot to enjoy here. It's wonderfully claustrophobic and Berg handles the film's Victorian setting in a contemporary way that doesn't make it feel dated but does use the close spaces of the few rooms in this supposedly large manor the film is set in feel very close, tight, and prison-like. The lighting, closeups, and camera angles are all superbly done. The things that really help to carry this film, however, are the delicious performances by veterans Rita Tushingham and Sylvester McCoy as the elderly couple Ellen and Richard Huggins, and Berg's well placed use of gore.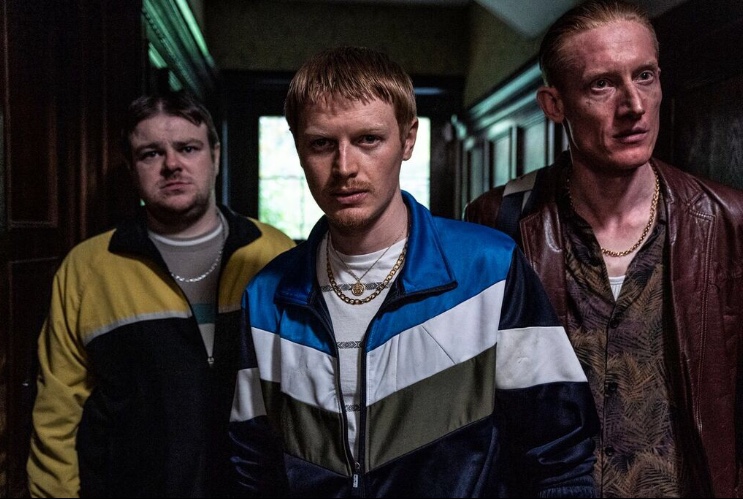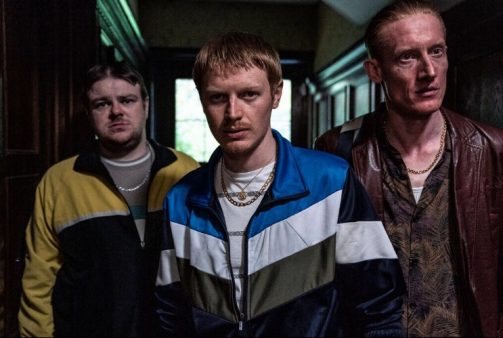 The Video
The Owners arrives on Blu-ray Disc from RLJE in a 2.35:1 AVC 1080p encodement. The film is also available digitally in a 4K SDR version on multiple digital platforms. I have viewed both versions and I have to say that there is very little separation between the two other than this Blu-ray may actually look a bit crisper and is cleaner than the streaming version I viewed via Apple TV, and I am viewing with a hardwired Ethernet connection and Gigabit internet speed. This Blu-ray actually comes across quite filmic with good, nuanced shadow details and natural flesh tones, although the colors are a little washed out from artistic choices.
The Audio
Only an English DTS-HD Master Audio 5.1 mix is included on this Blu-ray release from RLJE. The audio mix is good for this type of film. There are some effective uses of pans through to the surround channels to follow action that goes off screen and overall there's a claustrophobic, short decay reverb on the sound that matches the tight, claustrophobic setting of the film. High frequencies are a bit rolled off, but that makes it sound more natural, and low end is extended well enough for this mostly dialogue-driven bit of horror so you can feel good enough thump when there is a little bit of action.
The Supplements
Only one bonus feature is included, the brief The Making of The Owners (1080p; 00:07:12) featurette, which is rather self-explanatory. It comes across more as a promotional featurette than an in-depth documentary.
The Final Assessment
The Owners offers some delicious horror with wild twists and just enough gore to keep lovers of slasher films satiated. The mixed genres – Gothic, torture porn, and slasher – don't always play well together, but in the end it's a fun if not altogether scary bit of horror from director Julius Berg offered up on a barebones but quality Blu-ray from RLJE.
The Owners is out on Blu-ray, October 20, 2020 from RLJE
---
The Creative Content: 3.0/5
The Video: 4.5/5
The Audio: 4.0/5
The Supplements: 1.0/5
Rating Certificate: Unrated
Studios & Distributors: Blue Light | Logical Pictures | Wild Bunch | XYZ Films | RLJE Films
Director: Julius Berg
Written By: Mathieu Gompel | Julius Berg | Geoff Cox
Run Time: 92 Mins.
Street Date: 20 October 2020
Aspect Ratio: 2.35:1
Video Format: AVC 1080p
Primary Audio: English DTS-HD MA 5.1
Subtitles: English SDH | Spanish | French