–
The Collection
[Rating:4/5]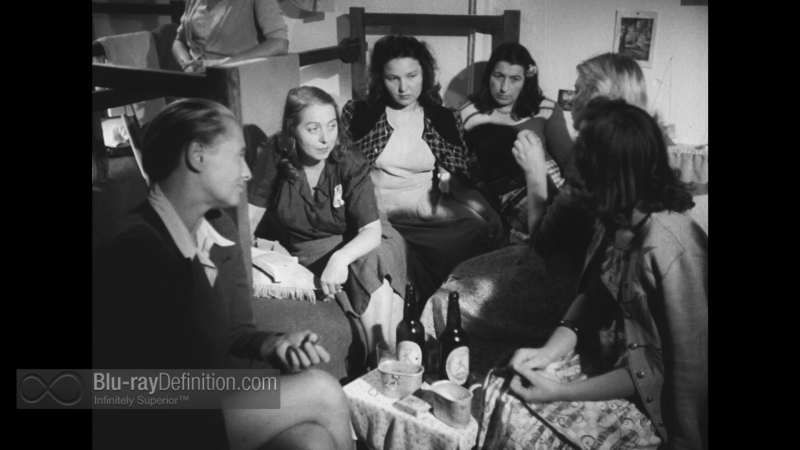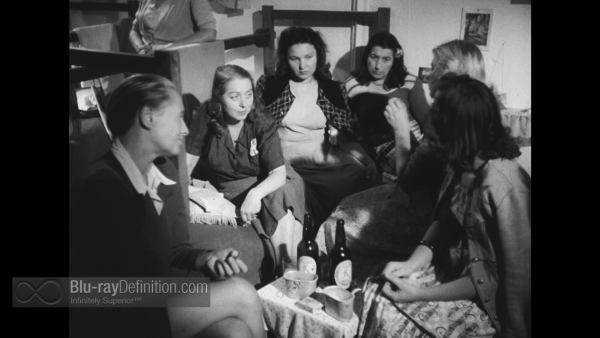 The relationship between neo-realist Italian director Roberto Rossellini and Swedish actress Ingrid Bergman was one of the most infamous and fruitful relationships to grace the big screen. Starting with the 1950 drama Stromboli, backed by producer Howard Hughes, that caused a scandal when it was discovered Bergman was having an affair with Rossellini (she would eventually leave her husband and marry the director), the pairing resulted in a few films that would go on to be considered classics.
This collection from the BFI, brings together three films that all deal with dysfunctional marriages, and the women (in this case, played by Bergman), suffering through them, either as a result of circumstances of their own making, because of mutual indifference and miscommunications, or simply forces too powerful to control.
Stromboli [Rating:3.5/5] finds Bergman playing Lithuanian war refuge Karin placed in an internment camp whose only option to get out is to accept the proposal of marriage from Antonio (Mario Vitale), a fisherman from the island of Stromboli. She quickly finds that marriage isn't the answer she thought it would be. During her isolation in the fishing village where she doesn't know anyone she remains an outsider, plus falls in love with someone else. It feels more like a prison than the freedom she was hoping for. The dramatic ending involving a volcano that is threatening the village and Karin's attempted escape from her marital prison is a fantastic emotional climax to this emotionally charged drama.
In Journey to Italy, [Rating:4/5] Ingrid Bergman is  wealthy Englishwoman Katherine Joyce who travels across the Italian countryside with her husband, Alex (George Sanders), in order to close on an inherited villa in Naples. But the trip only exposes trouble in the couple's marriage. Katherine tells Alex about a former lover, Alex becomes jealous over all of the Italians fawning over Katherine, and the two begin to bicker, even as Alex seems increasingly disinterested in spending any time with his wife. The two decide to spend time apart on their vacation, Alex heading to Capri to party with some friends and Katherine touring museums on her own, their marriage up in the air. The film, while not a Hollywood-backed effort, still has that Hollywood feel to the dialogue, but also hints at the more realistic sensibilities of the Nouvelle vague, which would take this film as a masterpiece even though it was unsuccessful upon its original release. Rossellini keeps a sense of kinetic energy and truism throughout, never really holding back in the collapse of this couple's marriage and using the wonderful Italian backdrop to its full effect.
Lastly, the collection ends with Fear [Rating:4/5] from 1955, in which there was an English (released and reviewed here) and a German version with slightly different editing. Fear or La Paura, is a psychodrama in which Ingrid Bergman plays Irene Wagner (Bergman), the unfaithful wife of scientific researcher Professor Albert Wagner (Mathias Wieman), who is on the cusp of a breakthrough in his research. Irene has had an affair with Erich Baumann (Kurt Kreuger) that she is trying to keep hidden from her husband, but when Erich's ex-girlfriend, Joanne (Renate Mannhardt), finds out, she begins to blackmail Irene. The plot turns dark, as Irene begins to consider violent options to rid herself of the ongoing nuisance that is Joanne. This film is a standout from the Rossellini-Bergman collaborations because of its almost Hitchcockian twists, expressionist filming techniques, and thrilling drama. Rossellini, while dealing with familiar themes of marital discord, has here, forsaken the neo-realism and poeticism of his later works for something more artsy, and it works.

Video Quality
[Rating:3.5/5]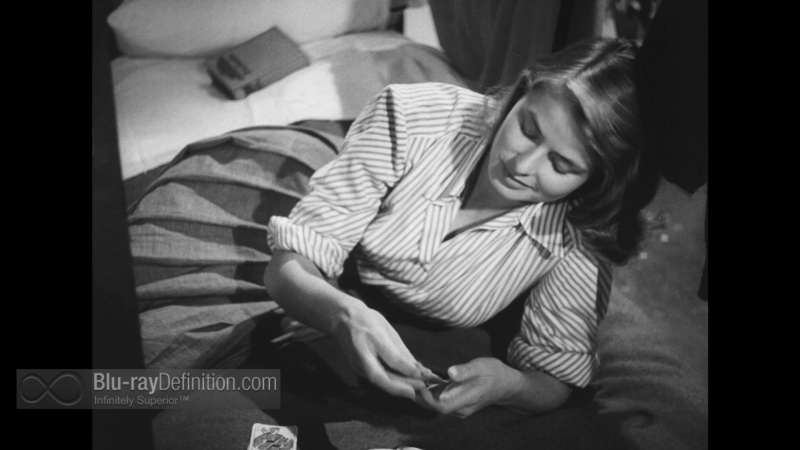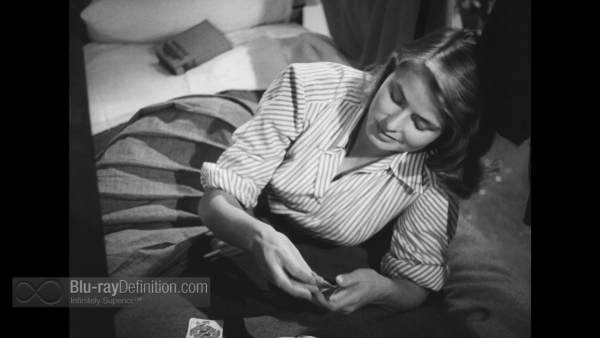 Stromboli Land of God is the least effective restoration released here. It was taken from a 35mm combined duplicate negative preserved by Cinecittà Digital Factory the images were scanned at 2K and restored by L'Immagine Ritrovata, Bologna in 2012. It looks a bit soft and suffers from some coarse film grain in places and also some presumably irremovable (without doing irreparable damage) scratches.
Journey to Italy was taken from an original 35mm camera and sound negative and on an original 35mm fine grain positive preserved at Cinecittà Digital Factory. The images were scanned at 2K and restored at Cineteca di Bologna at L'Immagine Ritrovata laboratory in 2012. This had the chance to be the best looking transfer in this collection, because it looks very clean while maintaining a natural layer of fine grain, good texture, and no noise, smearing, or obvious edge enhancement. But, alas, they really messed up with the black levels – and badly. If you can make out a lapel, stitching, buttons, or any kind of detail in the blacks or shadows the majority of the time, then you are in luck. The bottom just drops out; it is obsidian and then some, most of the time. "crush" doesn't even describe it.
Finally, we get Fear, which looks fairly consistent throughout. This restoration is a reconstruction of the international version of La Paura, Fear originating from the 35mm negative of Non credo più all'amore, an original 35mm duplicating positive and a 35mm duplicating negative. The image was scanned at 2K and restored by Cineteca di Bologna and CSC-Cineteca Nazionale at L'Immagine Ritrovata laboratory in 2014. The contrast isn't as strong as one would like it to be here, blacks never getting very inky and staying very greyish, but this film looks clean with good detail and avoids black crush. In some spots the coarse grain does look a little noisy to my eyes, but it may not bother some people.
The rating is an overall evaluation of all the films.

Audio Quality
[Rating:4/5]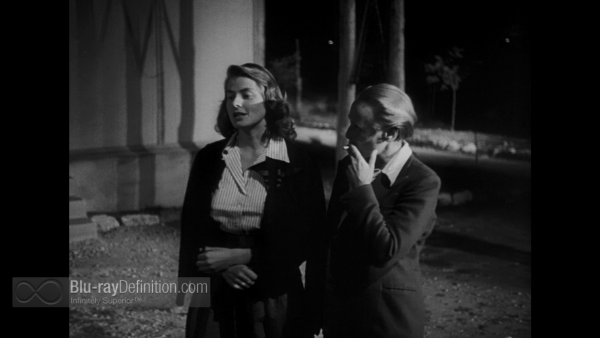 All of the films come with LPCM 2.0 Mono soundtracks, with Stromboli being the only one in 24-bit. The others are all in 16-bit. The sound has been processed to remove hiss and other noise and basically sounds as good as can be expected given age and technology of the time. Dynamic range is limited due to the aforementioned factors, but sounds natural, even if the sound is boxy by today's standards. Dialogue is still intelligible and pops and clicks are not an issue.
The rating is an overall evaluation of all the films.

Supplemental Materials
[Rating:4/5]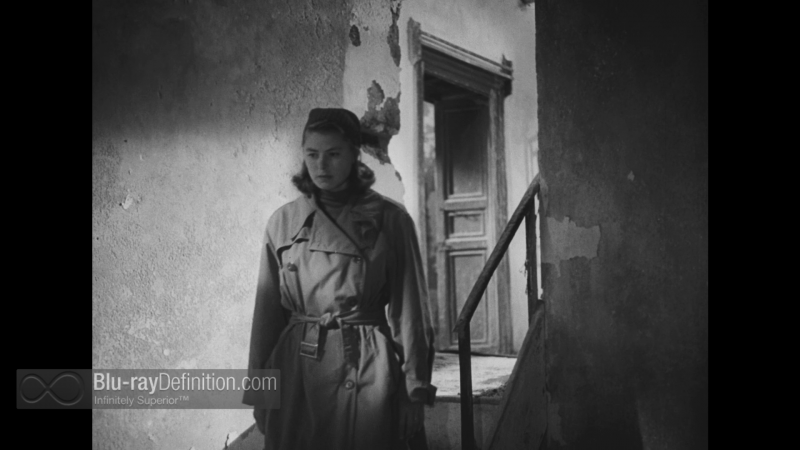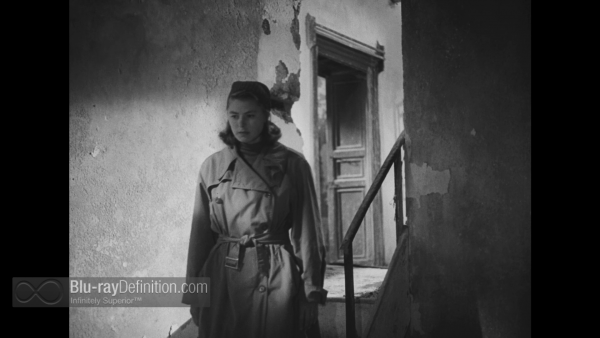 As is typical for the BFI, we get a lot of extras and a superb booklet with film essays, credits and information on the transfer. Read it, it will inform your viewing of these films.
Fully illustrated booklet featuring writing by Tag Gallagher, Adriano Aprà, Laura Mulvey, Peter Bondanella, and Paul Fairclough, plus full film credits and information on the films' transfers.
Disc 1 (Stromboli: Land of God):
Bergman & Magnani: The War of the Volcanoes (1.78:1; 1080p/24; 00:53:59)– Documentary charting the scandal of the Magnani-Rossellini-Bergman love triangle.
Ingrid Bergman at the National Film Theatre (1.33:1; 1080p/24; 00:37:07) – Archival interview from The Guardian Lecture.
Living & Departed (1080p/24; 00:18:45) – Video essay by film scholar Tag Gallagher
Disc 2 (Journey to Italy):
Viaggio in Italia (w/ optional English subtitles) (1.37:1; 1080p/24; 01:23:15) – The alternative Italian version of Journey to Italy.
My Dad is 100 Years Old (1.33:1; 1080p/24; 00;18:01) – Isabella Rossellini's playful tribute to her father.
Commentary by Laura Mulvey
Commentary by Adrian Martin
Disc 3 (Fear):
The Machine that Kills Bad People (1.37:1; 1080p/24; 01:24:34) – Early neo-realist film from Rossellini.

The Definitive Word
Overall:
[Rating:4/5]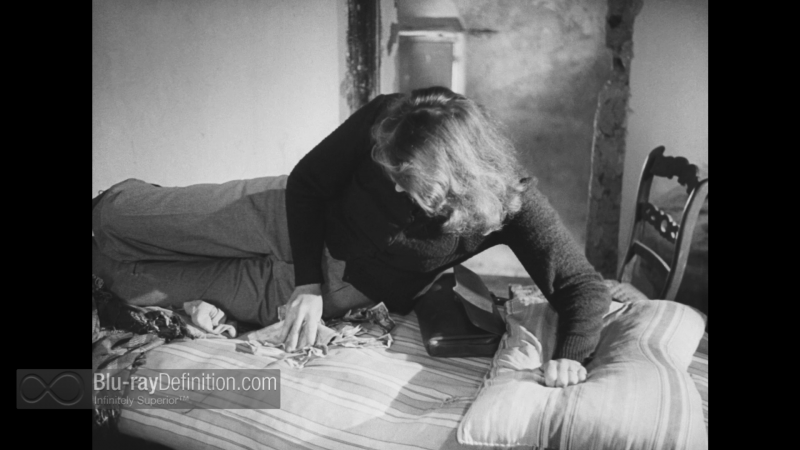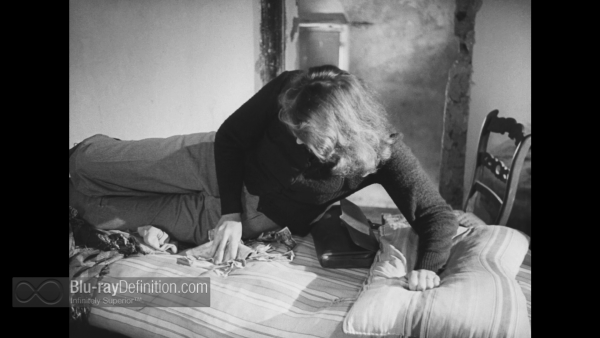 These are three films from the Rossellini-Bergman canon that are must to see for cinephiles that have been given fine restorations and good transfers to Blu-ray from the BFI.
Additional Screen Captures