– –

The Film
[Rating:3.5/5]
Michael Bay (Pain & Gain; Armageddon) knows how to make a mindless action film, and if ever that phrase applied to any movie, it applies to this one, the fourth entry in the Transformers franchise. Transformers: Age of Extinction is not a reboot in the strictest sense. How could it be? It doesn't change the tone or mythology, really. What it does is completely overhaul the cast. Out are Shia LaBeouf, Megan Fox, Rosie Huntington-Whiteley, and Josh Duhamel, and in are Mark Wahlberg, Nicola Peltz, and Jack Reynor. Spectacle is the name of the game in this all out assault on the senses even if it doesn't make any actual sense. The screenplay from Ehren Kruger (Reindeer Games; The Ring) is just as confusing as many of his previous works, but one wonders how much of that is his writing and how much is Bay's bombastic direction.
Wahlberg plays Cade Yeager, a struggling mechanic and robotics tinkerer with bills staking up who works out of his family's barn trying to strike it rich. Yeager inadvertently gets himself, his daughter Tessa (Peltz), her secret boyfriend Shane (Jack Reynor) and his best friend Lucas (T.J. Miller) into a dangerous war between the Autobots and an intergalactic Transformer bounty hunter working with a nefarious CIA black-ops agent (Kelsey Grammer) looking to strike it rich. A beat up old truck Yeager brought home just happened to be the leader of the Autobots, Optimus Prime (Peter Cullen), who must gather the rest of the Autobots to square off against the human threat and save himself and humanity from an alien danger known as "The Seed."
The exposition in Age of Extinction is where the film trips over itself. A subplot involving a cretinous billionaire military contractor (played flawlessly by Stanley Tucci) in bed with the CIA to create their own Transformers to kill off the Autobots using research from recovered Decepticons becomes convoluted, to say the least. Bay, Kruger, and ultimately the audience, lose site of who or what the bad guys are supposed to be. The best part of this diversion of Li Bingbing who plays the billionaire's assistant and does it with humor, grace, and a bit of a tongue-in-cheek attitude. But we don't get enough of her. Especially when she starts kicking some hit man butt and racing through Hong Kong on a motorcycle.
Bay is best when he is flooring us with relentless action, and there is plenty of that to go around in Age of Extinction. At times, he seems to be merely squeezing everything he possible can into the frame (just look at some of the scenes aboard the alien spaceship, it's hard to distinguish what is what). That said, it will keep you on the edge of your seat. It's hard not to get excited when you see a rowdy, fire-breathing mechanical alien dinosaur (yeah, that's right, I said dinosaur) Transformer tearing up a city with Optimus Prime riding atop.
Bay took this film way overboard – where else could it have gone given its predecessors? – and the actors in it are merely the window dressing for visual effects. Thin story aside, if you watch this in IMAX, 3D, or any format, it will be a good two-hour romp.
Video Quality
2D HD: [Rating:5/5]
3D Effect: [Rating:3.5/5]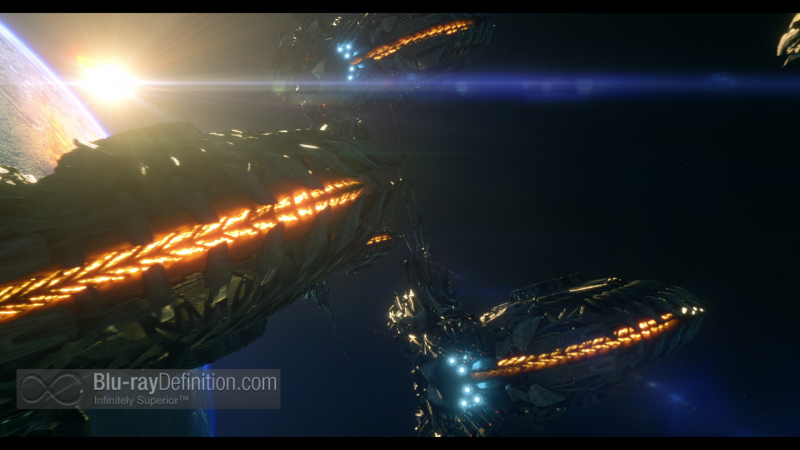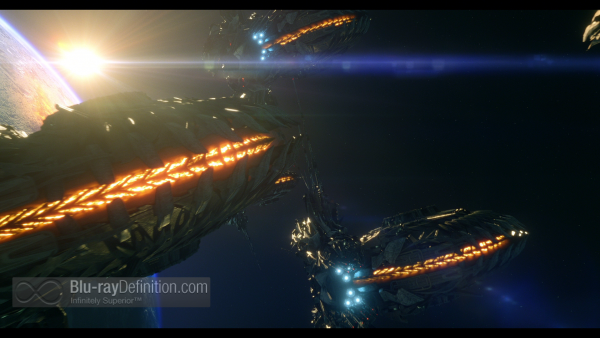 We get two different versions of the film in this set, the IMAX 3D version, which is framed in a varying 2.39:1/1.85:1 aspect ratio and the standard 2D version framed at 2.39:1. The 3D is a conversion and one that looks good, but it not one of the greatest 3D conversions I've seen either. It has a tendency to look just a bit flat in some areas while other times it does provide a surprising amount of pop-out. One scene where the CIA black-ops team releases a group of small airborne drones is an example of the latter. The main strength of the 3D version is the IMAX format's larger aspect ratio, which does, at times, provide a much more engaging amount of visual stimuli, however it seems to be used quite randomly. Some scenes in the larger ratio don't seem to require it, like a simple shot of Mark Wahlberg and Nicola Peltz in conversation, while we'll see other shots of the Transformers, as larger as they are, squeezed back down to the 2.39:1 ratio. This is not handled as smoothly as Star Trek: Into Darkness or even The Dark Knight. In 2D on Blu-ray, the HD source look exceptional, even more textured than the 3D disc, which seems to have been scrubbed a bit cleaner than its 2D counterpart, perhaps to make it look better in 3D.
Audio Quality
[Rating:5/5]
This is one of the first Blu-ray Discs to come with a Dolby Atmos mix for the home, but don't worry, if you're like me and don't have one of the few available AVRs with Atmos decoding (and don't have a bunch of overhead speakers to boot), you still get the benefit of lossless sound. The Atmos mix comes in a Dolby TrueHD 7.1 container, so it is backwards compatible. I listened to the 7.1 mix with my 9.1 configured (two front height) system and it was still an incredible experience. The low end absolutely booms, the highs are airy and clean, and the discrete effects, though not as effective, perhaps, as in an Atmos configuration, are still quite engaging and tightly balanced in a strong 360-degree sphere. Helicopters hover and circle around you, Autobots pounce and crash, and engines roar from every angle. Through it all the dialogue remains full and intelligible.
Supplemental Materials
[Rating:4.5/5]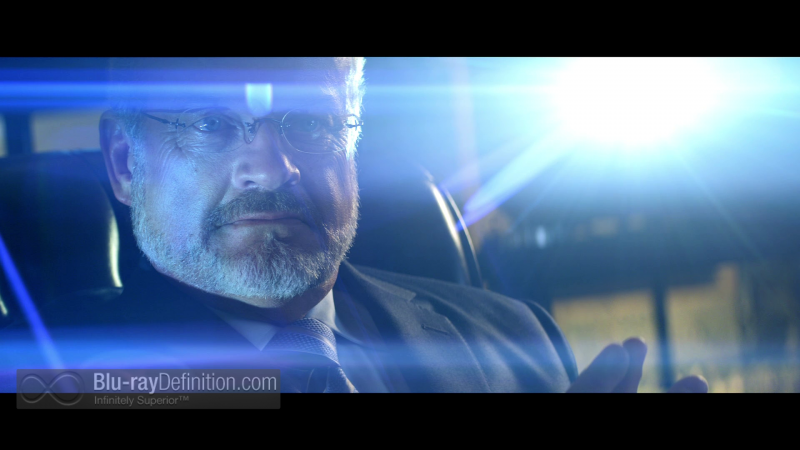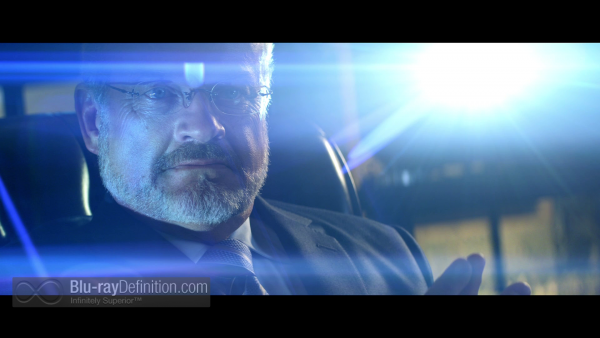 DVD
Blu-ray 3D & Blu-ray Disc
Digital HD
Bay on Action (1.78:1; 1080p/24; 00:10:45)
Evolution within Extinction (1.78:1; 1080p/24; 02:02:50):

Generation 2
Drive Like Hell
Small Town, Big Movie
Shadow Protocol Activated
The Last Stand
The People's Republic
Rise of the Dinobots
The Finishing Touch

Just Another Giant Effin' Movie (1.78:1; 1080p/24; 00:10:03)
A Spark of Design (1.78:1; 1080p/24; 00:15:24)
T.J. Miller: Farm Hippie (1.78:1; 1080p/24; 00:19:43)
Trailers:

Trailer 1 (2.35:1; 1080p/24; Dolby Digital 5.1; 00:02:34)
Trailer 2 (2.35:1; 1080p/24; Dolby Digital 5.1; 00:02:34)
KRE-O Transformers: Take Us Through the Movies! (1.78:1; 1080p/24; 00:03:42)
Angry Birds Transformers: Origin Story (1.78:1; 1080p/24; 00:01:16)
The Definitive Word
Overall:
[Rating:4/5]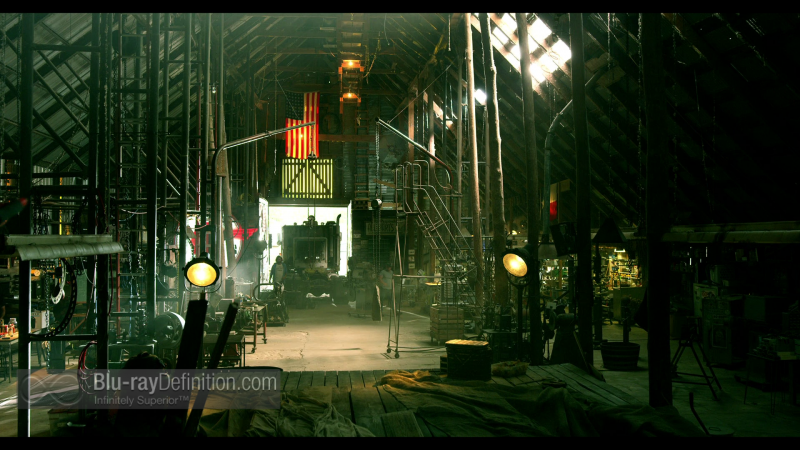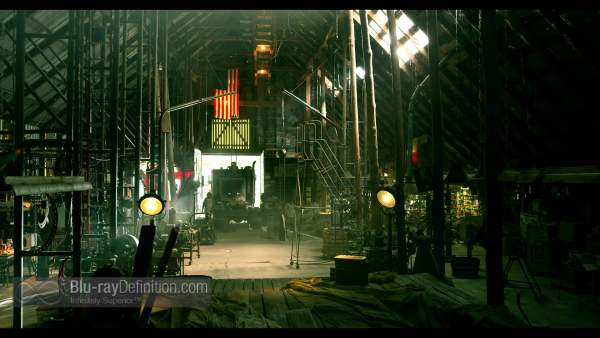 Transformers: Age of Extinction is spectacle at its best. The film exists merely to dazzle. It has a few slow spots where you wish they'd just stop trying to pretend there was an actual story here and get back to the theme park ride aspect of it all. It's mindless entertainment taken to a whole new level.
Additional Screen Captures
[amazon-product]B00MEXP49I[/amazon-product]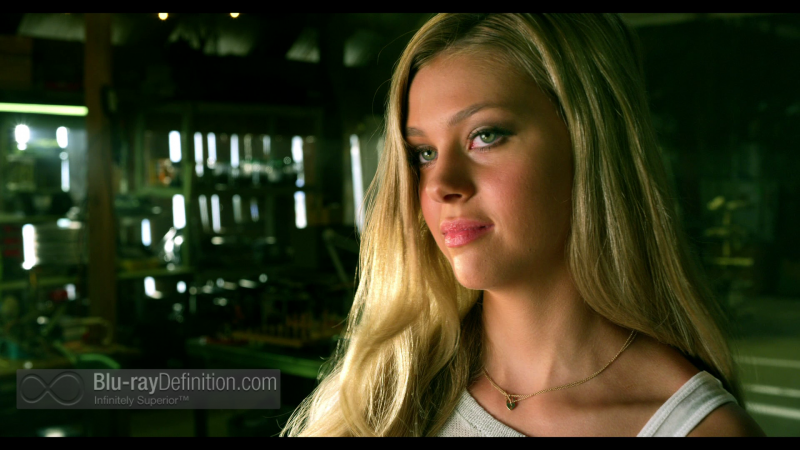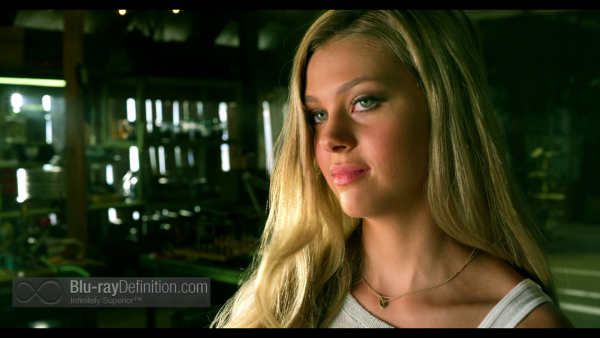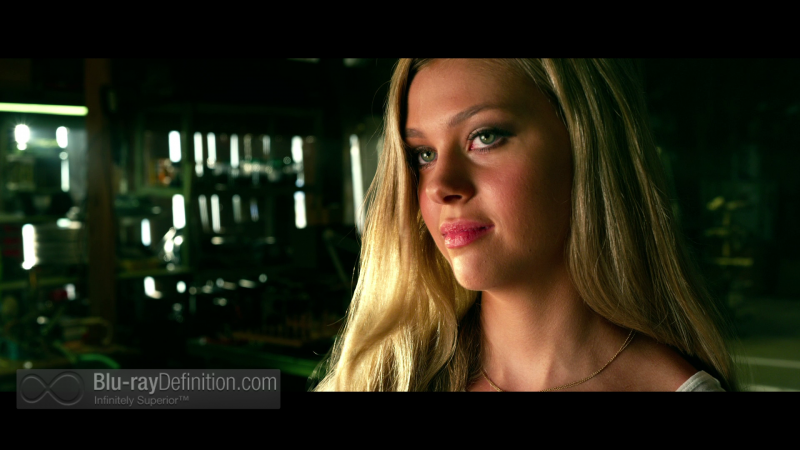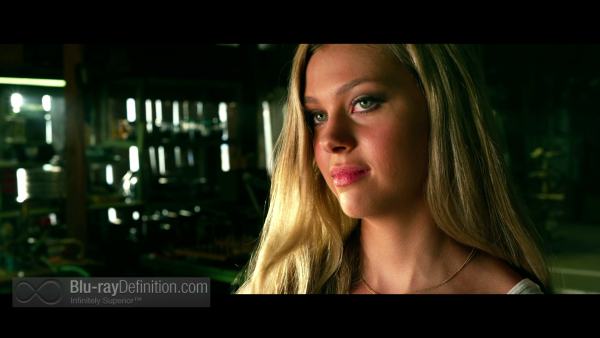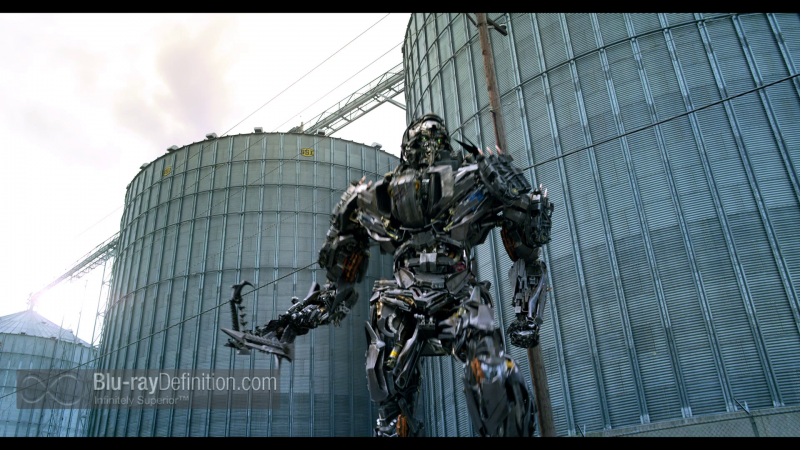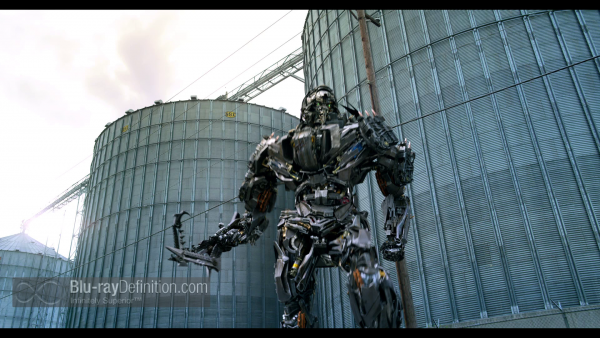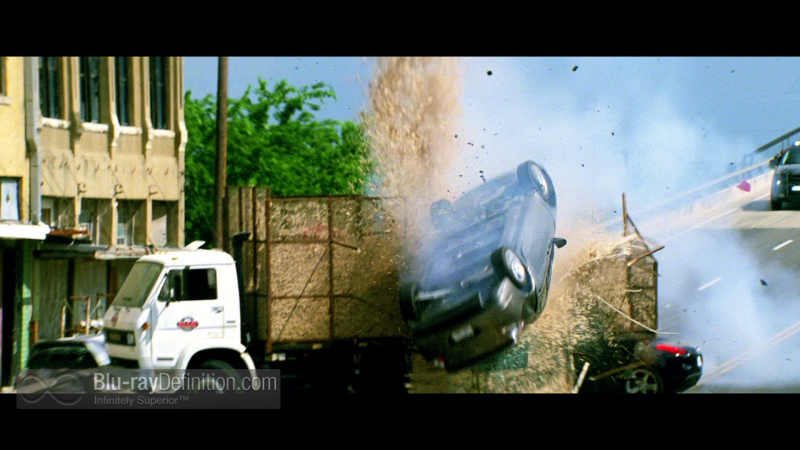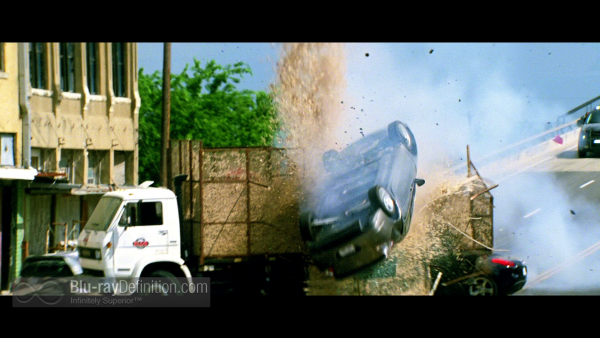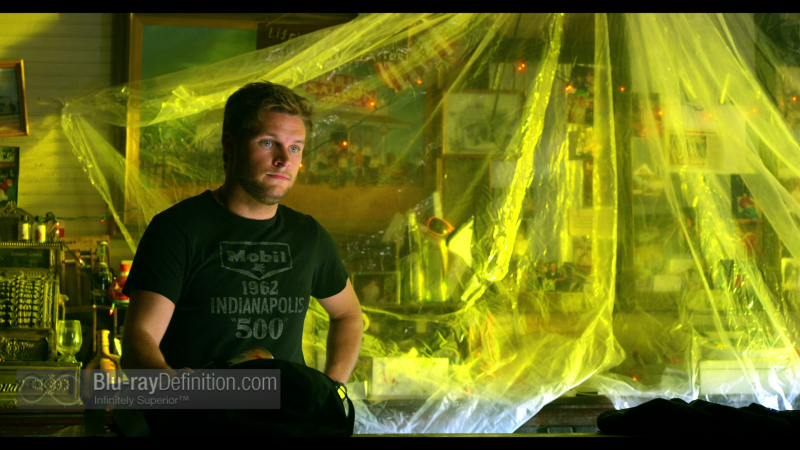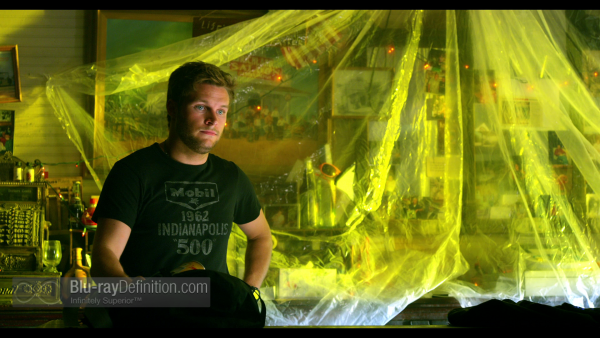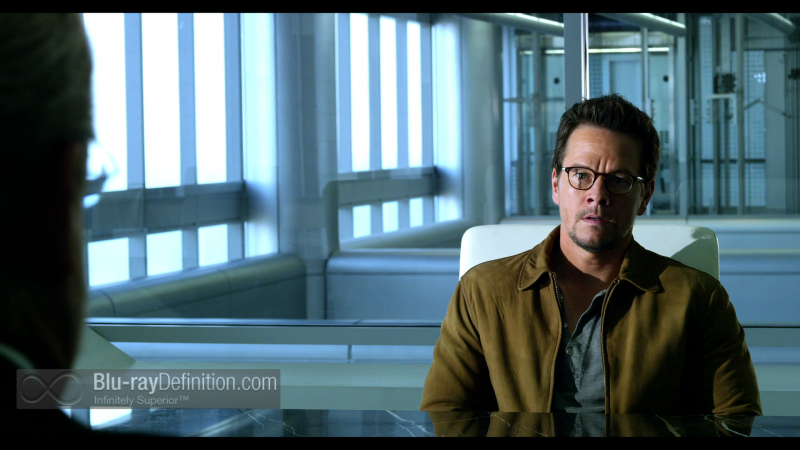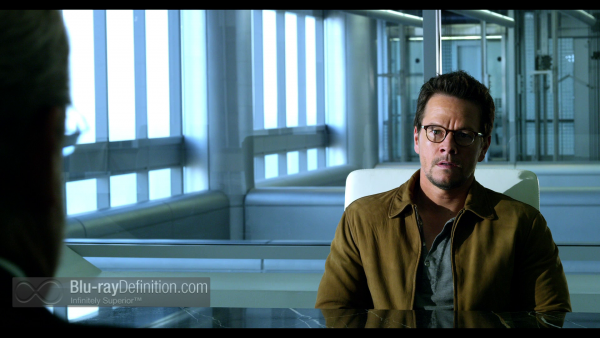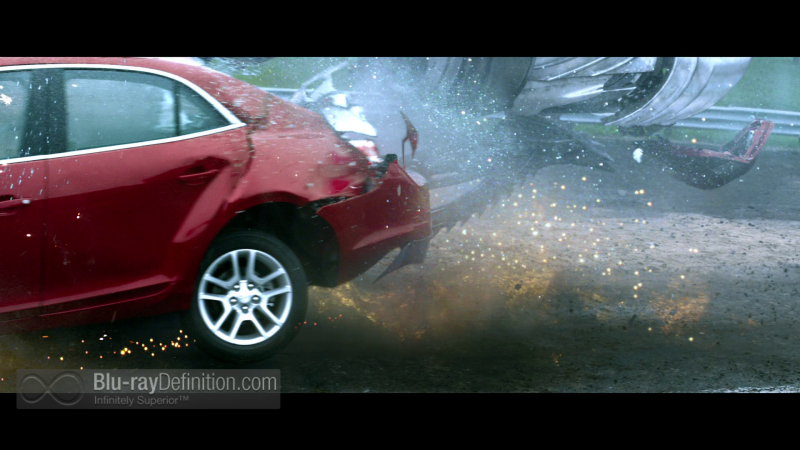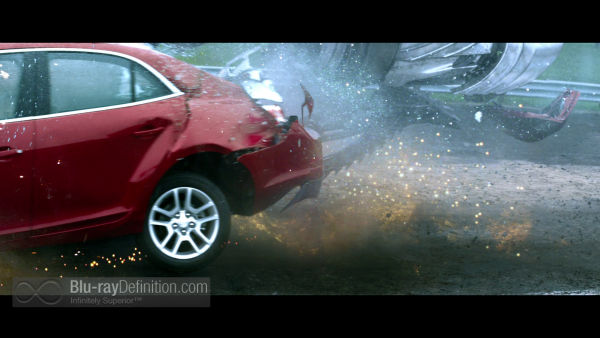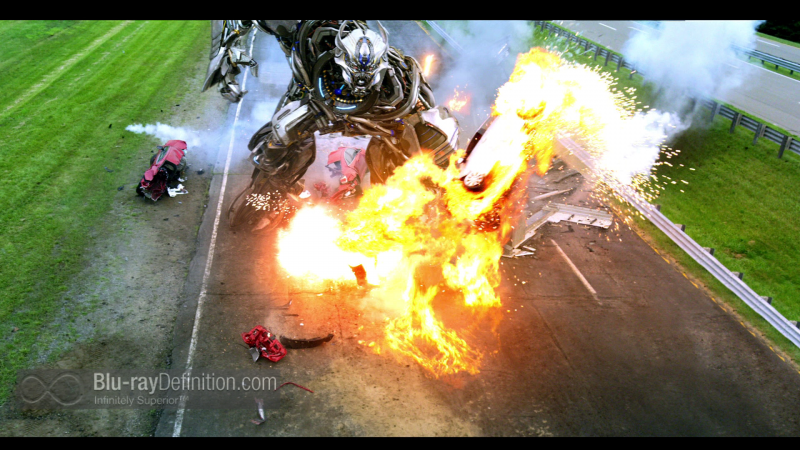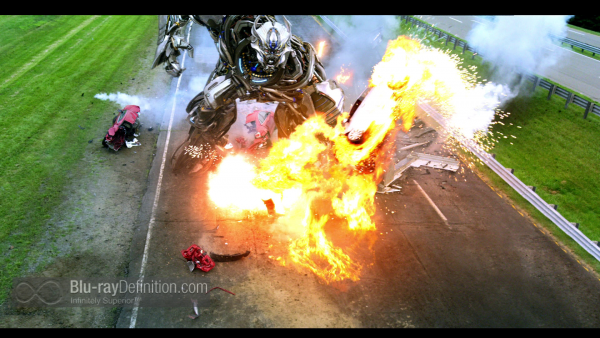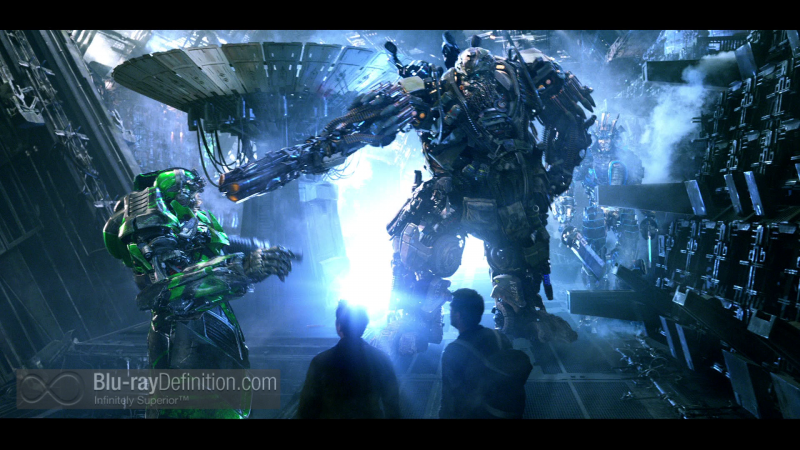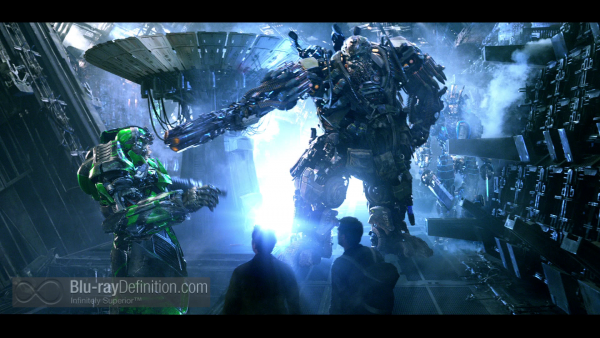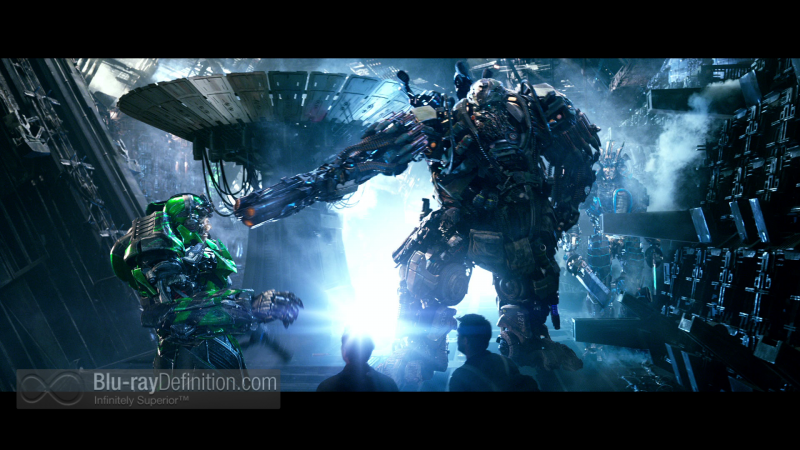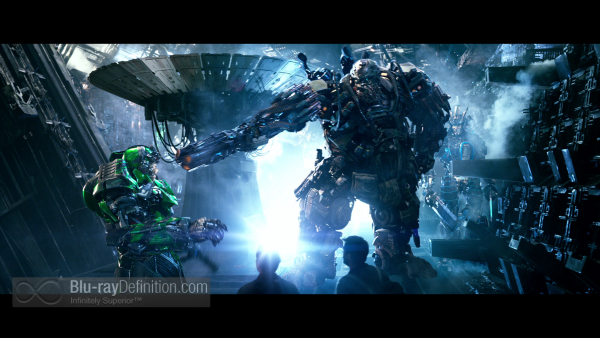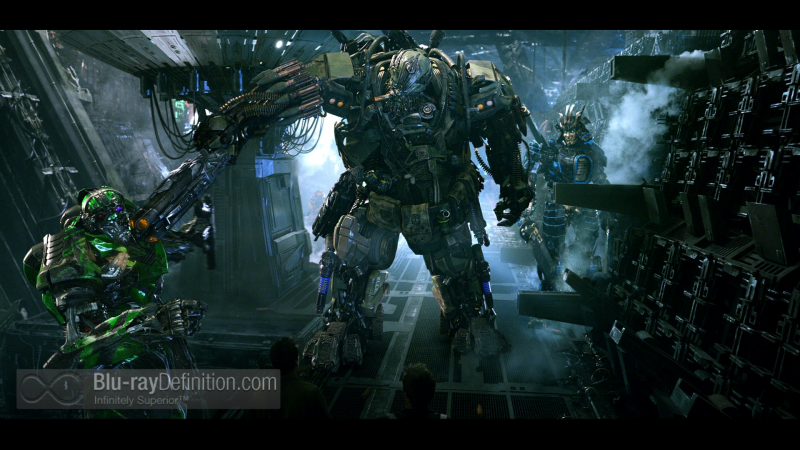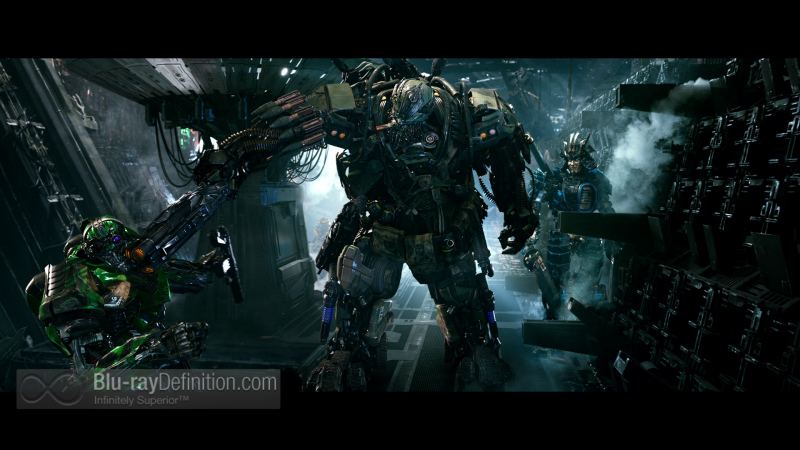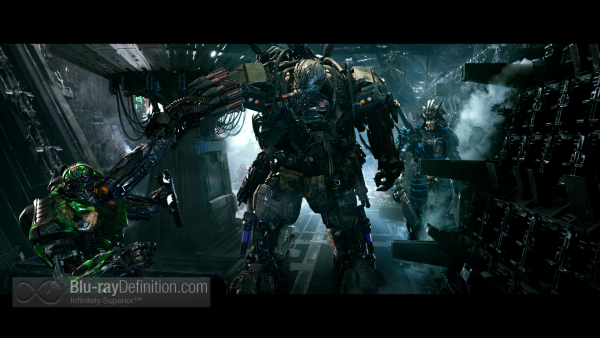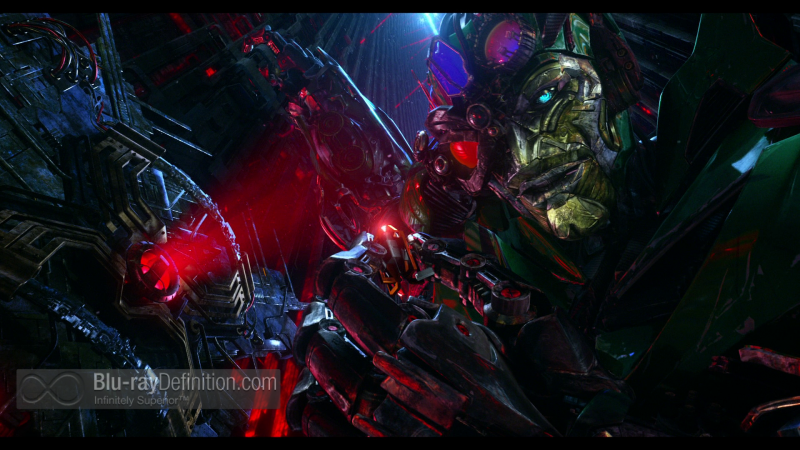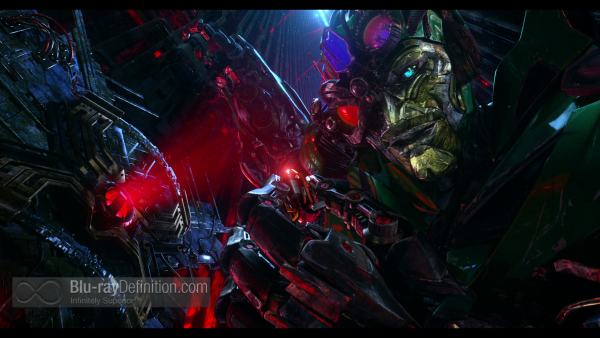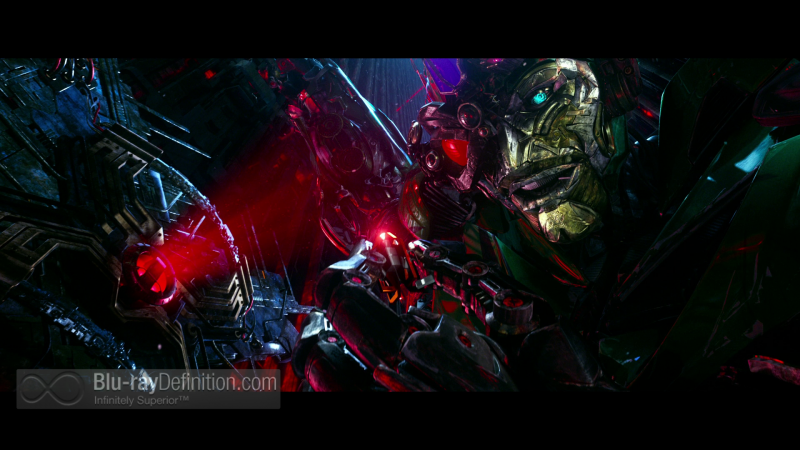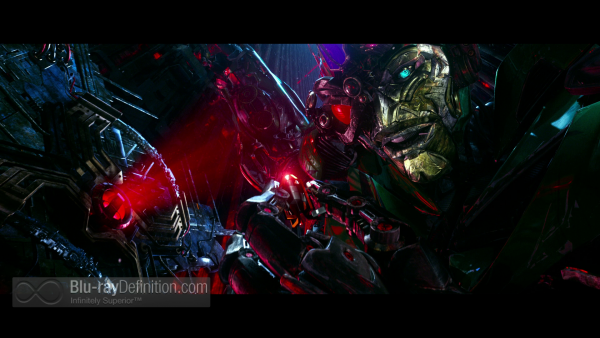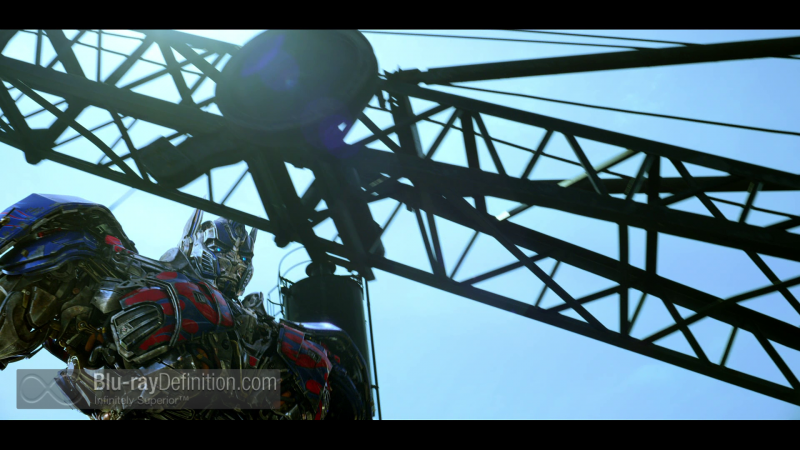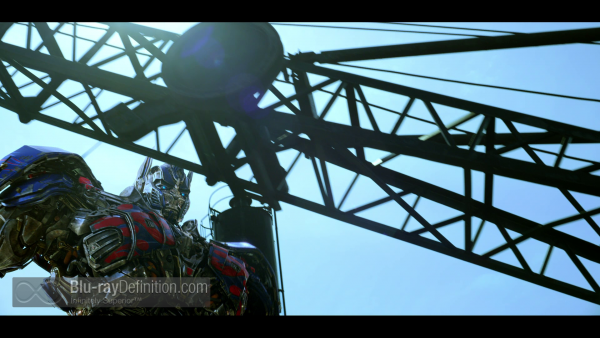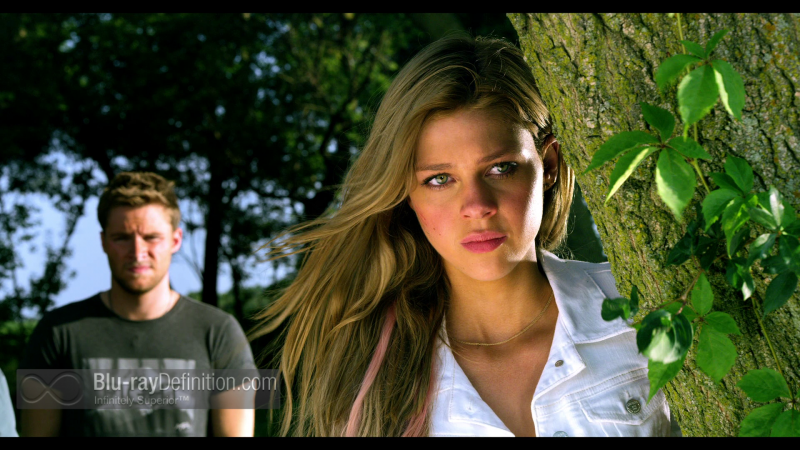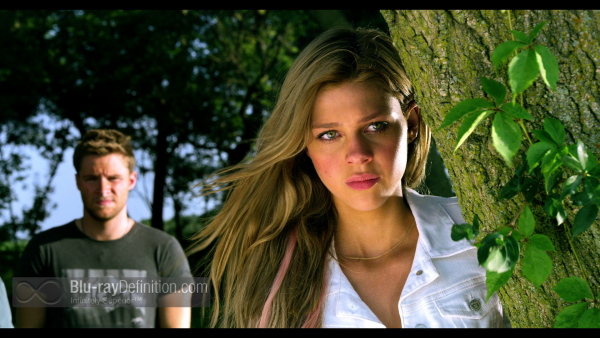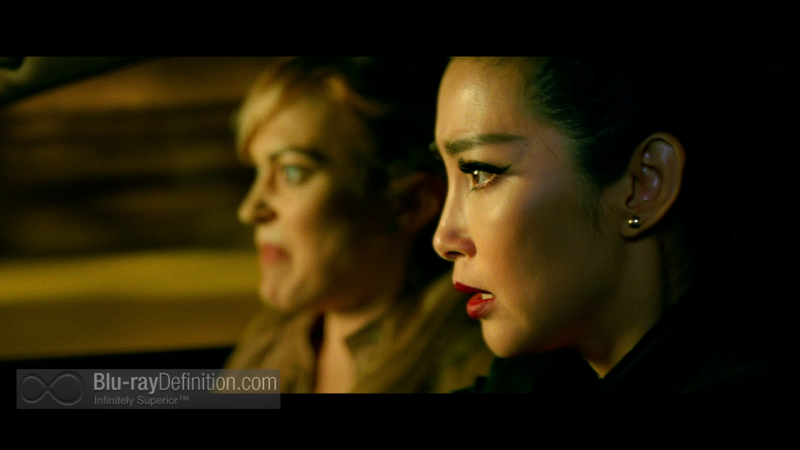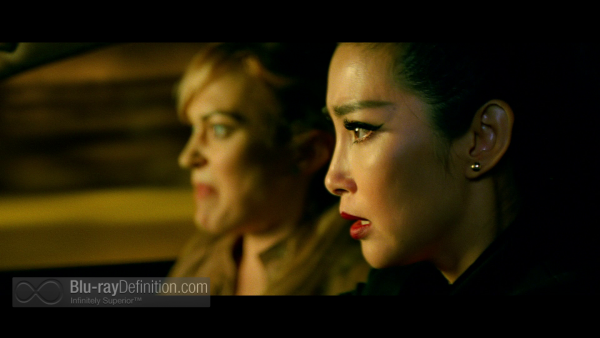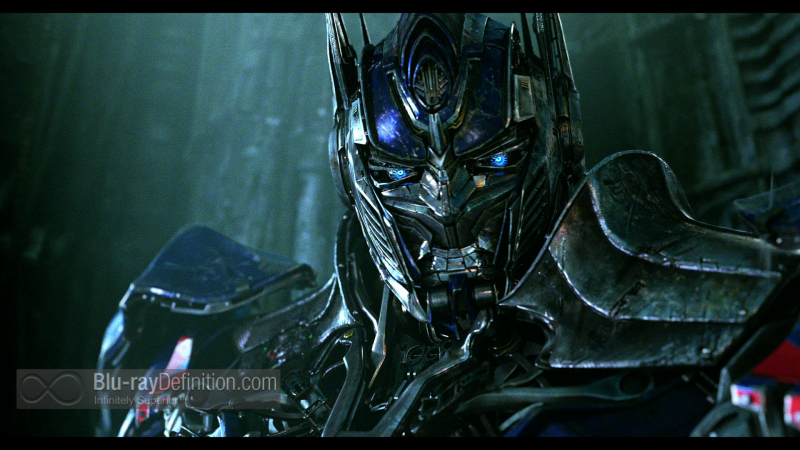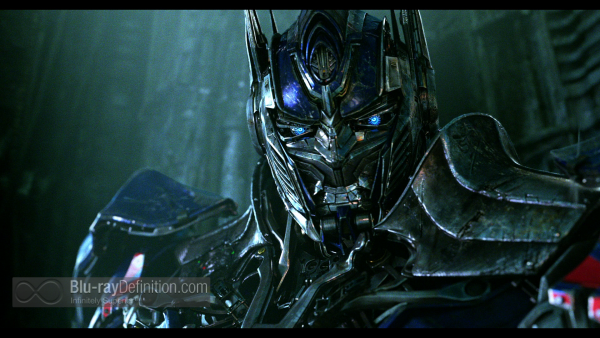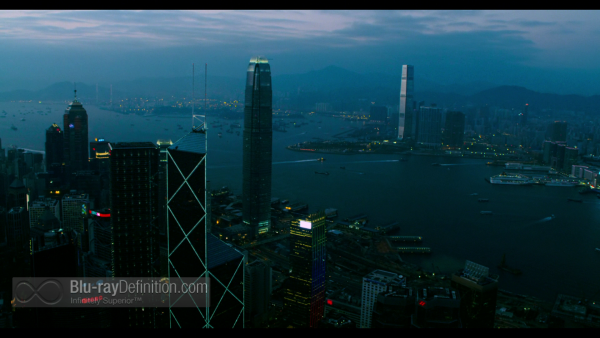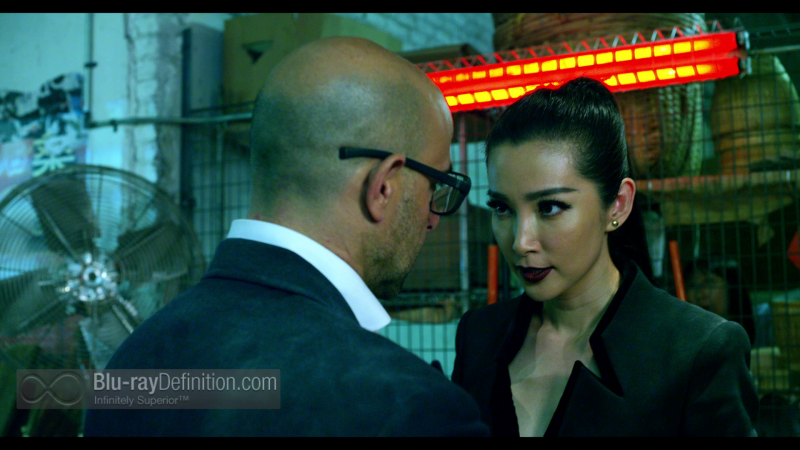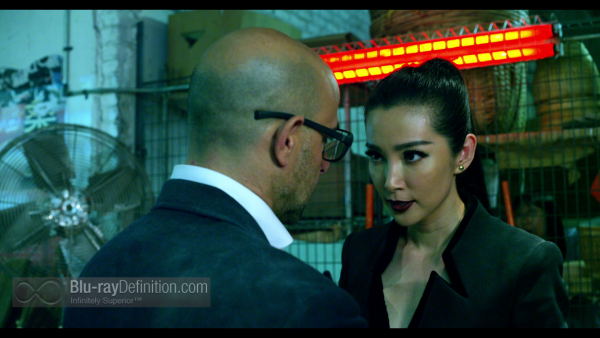 [amazon-product]B00MEXP49I[/amazon-product]