–
The Film
[Rating:4/5]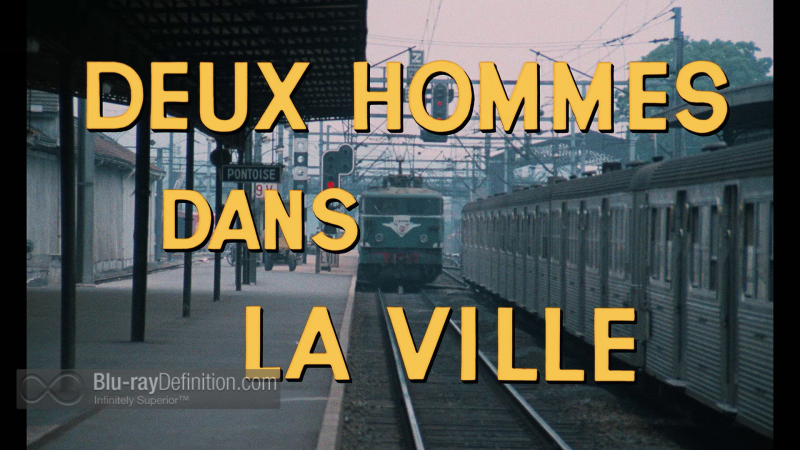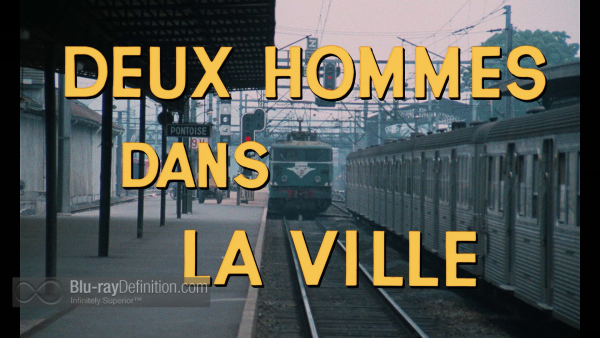 In what can be seen almost as a modern update of Les Miserables, the 1973 French film from writer/director José Giovanni, Two Men in Town (Deux hommes dans la ville) follows an ex-bank robber, Gino Strabliggi (Alain Delon) who is released from prison after serving 10 years thanks to the help of social worker Germain Cazeneuve (Jean Gabin). Gino finds a happy life outside of prison living with his wife in the same town as the social worker that helped him, and the two men become close friends. Unfortunately, Gino's old crime buddies want to recruit him back into the life of crime and his wife dies in a tragic car accident. Depressed, Gino moves away to start afresh, even finding himself a new wife and a good job, but his happiness is disturbed by the cop that keeps harassing him, hoping to catch him slipping back into crime. The final act of the film concerns itself with a prolonged examination of the unfairness of the judicial system and a shocking look at capital punishment, then still legal at the time in France.

Two Men in Town takes place in three distinct parts and director José Giovanni does well to connect them in a seamless story that both gives us a sympathetic protagonist and also exposes some of the injustice in the world imposed on the downtrodden. Just like Jean Valjean in Hugo's Les Miserables, Gino Strabliggi is a figure caught in circumstance who does manage to find redemption, but he is dogged by the mistakes of his past. The most powerful part of the film comes at the end with an angelic looking Alain Delon being led to face the consequences brought on by the actions set into motion by the relentless cop. Jean Gabin also gives quite an eloquent monologue as he testifies during trial, calling to everyone's attention the injustices of the so-called justice system. It is perhaps the standout performance of the film.

Video Quality
[Rating:5/5]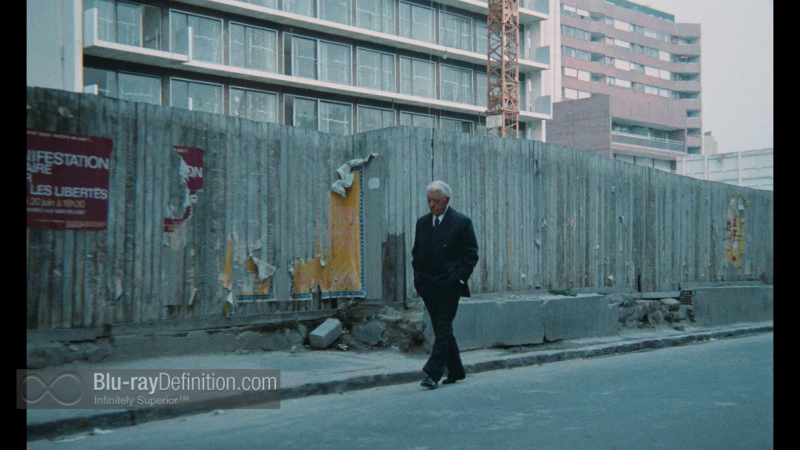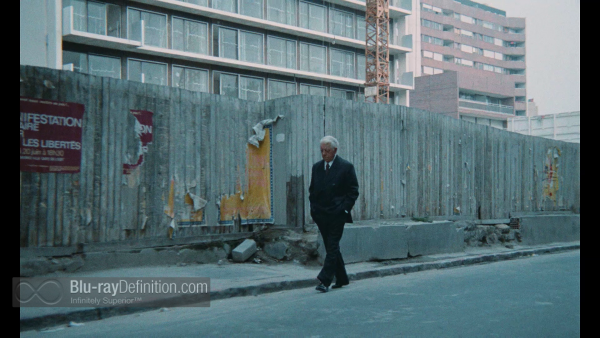 This is a beautiful new 4K restoration of Deux hommes dans la ville offered up on Blu-ray from Cohen Media Group in a 1080p AVC encodement. The colors looks completely natural, the image is bright with fantastic contrast, and grain looks natural while being very thinly layered and crisp. Detail is greatly extended and we can see lots of minute details on faces like stubble or on clothing such as stitching.

Audio Quality
[Rating:4/5]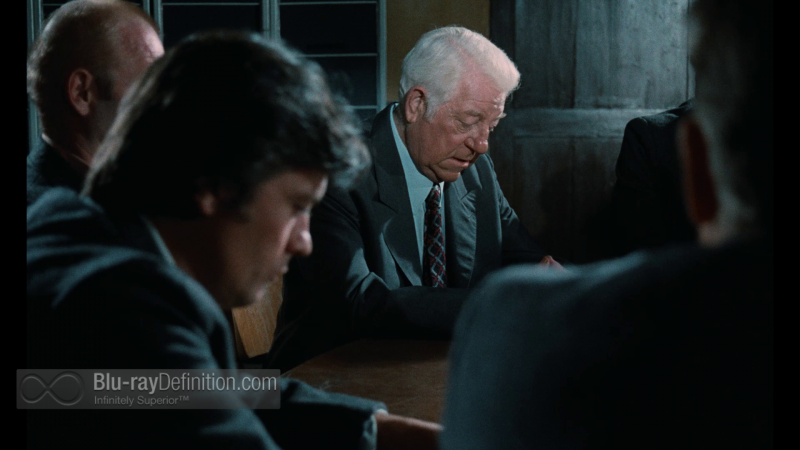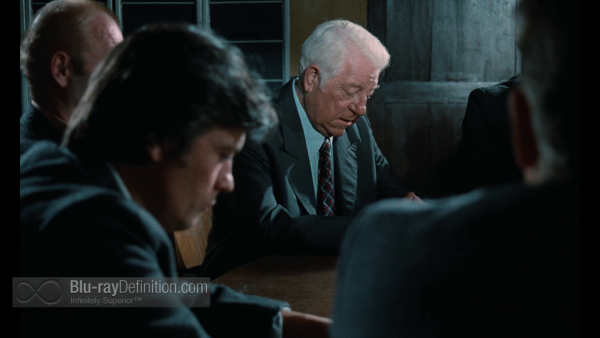 The original French monaural soundtrack is provided in a LPCM 2.0 (48kHz/16-bit) track that is clean and provides natural enough sounding dialogue and sound effects given the limited channels and the vintage. Hiss, pops and other noises aren't an issue.

Supplemental Materials
[Rating:2/5]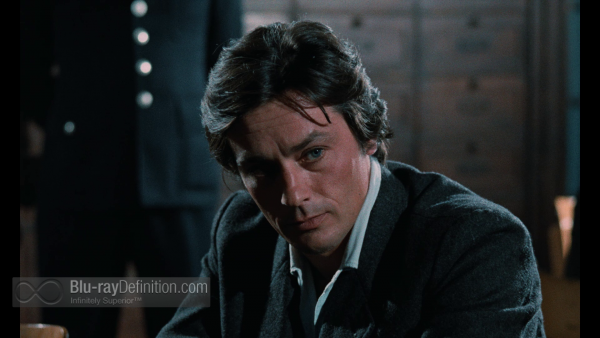 There isn't much provided. We get the original theatrical trailer, re-release trailer, and a feature-length audio commentary by Jean Gabin biographer Charles Zigman that is very interesting to listen to. There is also a very thin booklet with no more than credits and a few photos.

The Definitive Word
Overall:
[Rating:4/5]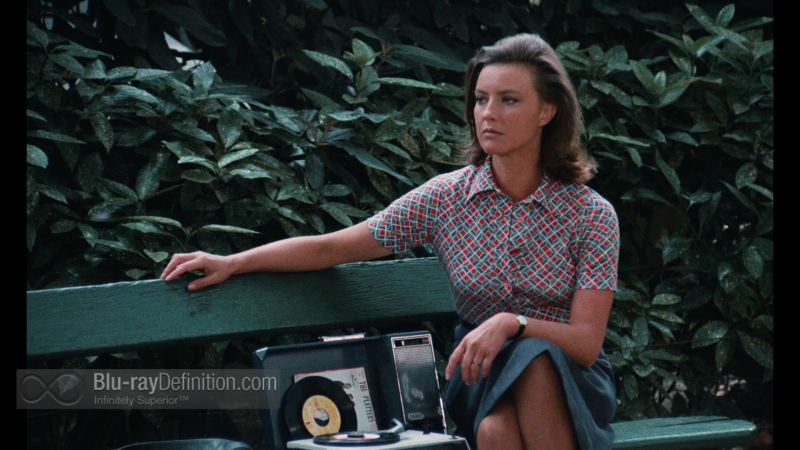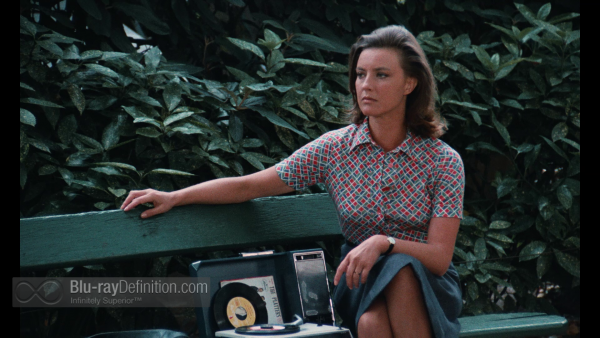 In 2014, Rachid Bouchareb directed an adaptation of Two Men in Town starring Forest Whitaker as the ex-con, Harvey Keitel as the small town sheriff out to get him, and Brenda Blethyn as the helpful parole officer, set in a New Mexico border town. This adaptation, which only takes a small portion of the story and scope of the original film, falls flat in comparison to the original. Stick with this thoughtful and well acted (Whitaker carries the 2014 remake) 1973 classic for a pleasing character study and treatise on crime, punishment, redemption, and the workings of society conspiring to create and keep criminals criminals.

Additional Screen Captures