– –

The Film
[Rating:4.5/5]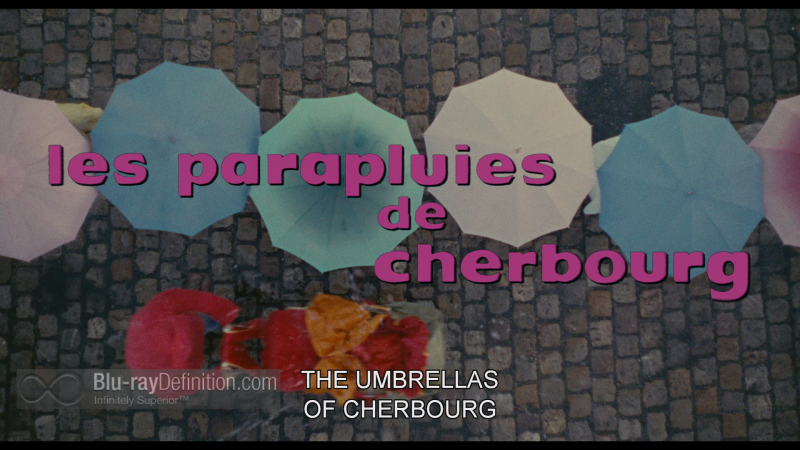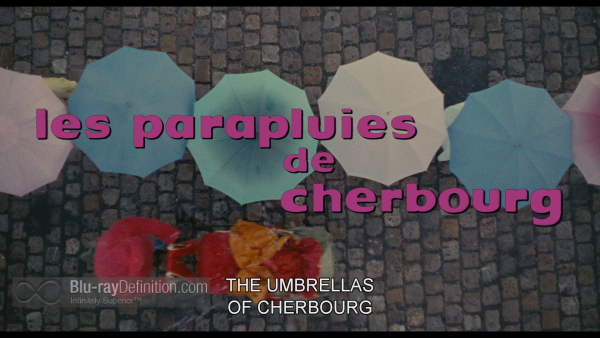 French New Wave auteur Jacques Demy described his 1964 film Les Parapluies de Cherbourg (The Umbrellas of Cherbourg) as a "film in music". That is perhaps the best, most succinct way of putting it. Less a musical than a filmic opera, the dazzling pop-art in motion sings every piece of dialogue while telling its story of young love, dashed hopes, and the bitterness of thwarted dreams brought on by the class divisions of the bourgeoisie. While it may at first seem like a saccharine dreamscape in line with the sugarcoated musicals of Hollywood, one quickly realizes that The Umbrellas of Cherbourg shares much less in common with its American cousins, choosing to highlight the everyday lives of mostly ordinary people and steering clear of any elaborate dance routines.
The story is straightforward; 20-year old mechanic Guy (Nino Castelnuovo) falls in love with 17-year-old Geneviève (Catherine Deneuve) who works in her mother's fashionable but financially struggling umbrella shop. The two star-crossed lovers make big plans for the future, hoping to be together forever, but when Guy is called up to the army to fight abroad in Algeria for two years, it puts a strain on the young couple. They make love for the first time before Guy leaves town and Geneviève becomes pregnant. Distraught, she finally tells her mother, who begins to match-make and finds a suitor for her daughter in the wealthy young diamond merchant Roland Cassard (Marc Michel). Roland Cassard is smitten with the young beauty and willing to marry her even if she's pregnant with another man's child. Now Geneviève must make a decision, wait for Guy to come back to her — or not — or marry the wealthy Roland and gain respectability.
Composer Michel Legrand composed the score that is modeled on normal conversation, no fancy rhymes or funny rhythms here. With this musical dialogue, the film glides by, in three parts, against a colorful backdrop of shimmering primary colors, soft pastels, and floral wallpapers with costumes that coordinate with the beautiful set designs of Bernard Evein.
When this tragedy of young love has ended, one realizes that it is a film of such romantic beauty and truth, of old styles and new coming together for something so different, that it really could only have been born out of the experimentation of the nouvelle vague.
Les Parapluies de Cherbourg won the Palme d'Or and garnered a Best Actress prize for Catherine Deneuve. It also received Oscar nominations for its screenplay and score.
Video Quality
[Rating:4.5/5]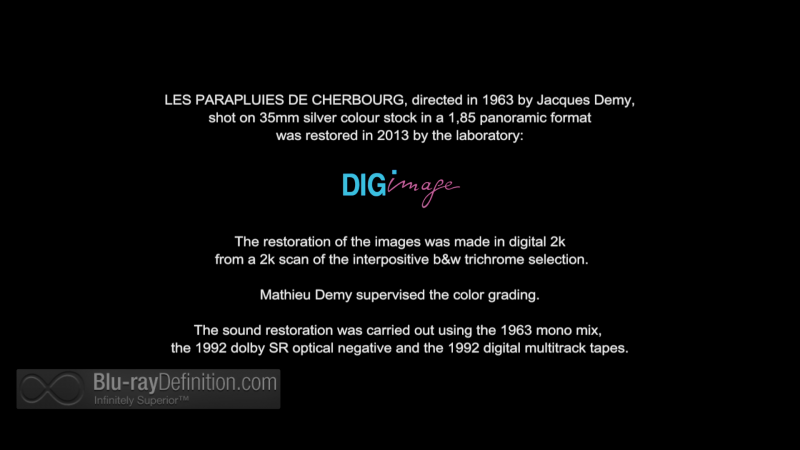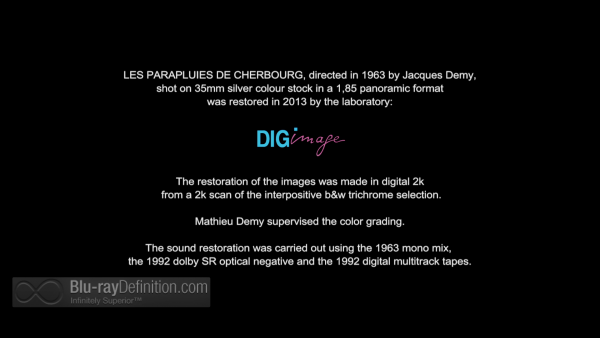 This AVC/MPEG-4 1080p encodement to Blu-ray from StudioCanal is taken from the 2013 restoration of The Umbrellas of Cherbourg done by DIGimage, with color coding supervised by Mathieu Demy. The restoration was done in 2K from a 2K scan of the interpositive black-and-white trichrome (three black and white strips representing Red, Green, and Blue, respectively). This allows for much more targeted color coding/tweaking than restoring from the original negative. The end result, while ever so slightly leaning towards a bit of heightened graininess, is breathtaking nonetheless. The colors leap from the screen and there are plenty of details and textures remaining in the image with lots of brightness and contrast as well.
Audio Quality
[Rating:3.5/5]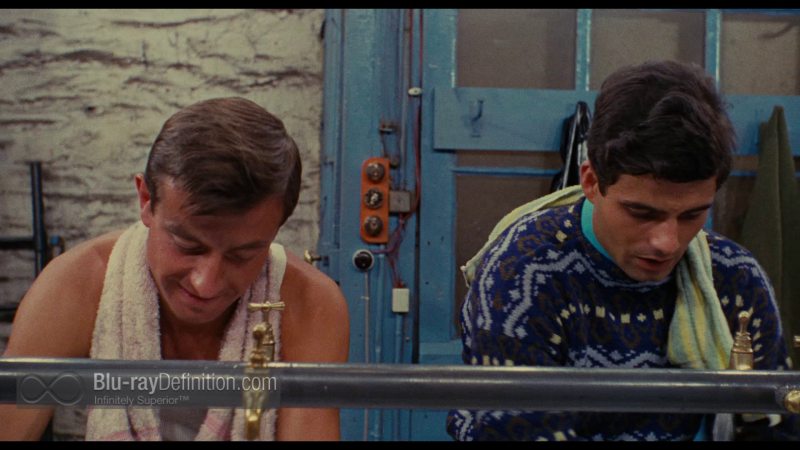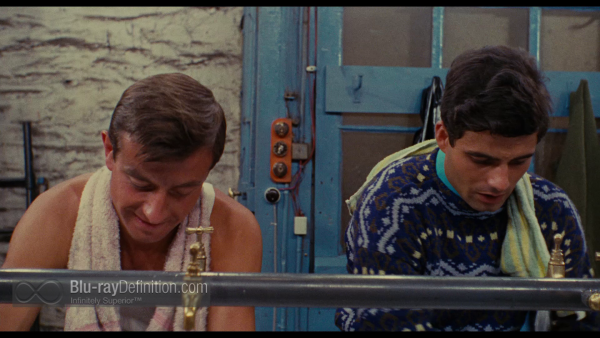 The sound restoration for The Umbrellas for Cherbourg was carried out using the original 1963 mono mix, the 1992 Dolby SR optical negative, and the 1992 digital multitrack tapes. In fact, it is a recording of the score intended for release to stereo LP that was used, according to the restoration featurette here, that allowed for the audio to be "spatialized". The audio, especially the music and some sound effects, does have a good sense of stereo imaging, however the surround atmospherics are very mild, almost non-existent and unnoticeable on the French DTS-HD Master Audio 5.1 (48kHz/24-bit) soundtrack. That does not take away from its enjoyment however, and it is a notch above the LPCM 2.0 Stereo (48kHz/24-bit) track, only due to the singing being better anchored to the center and a bit fuller.
Supplemental Materials
[Rating:4.5/5]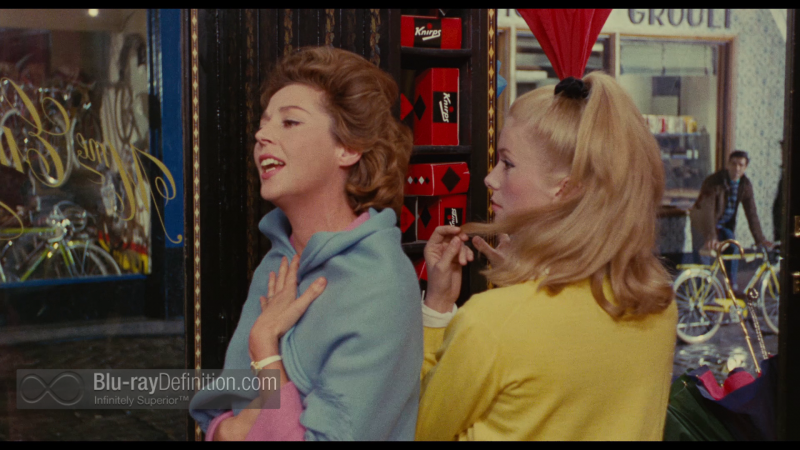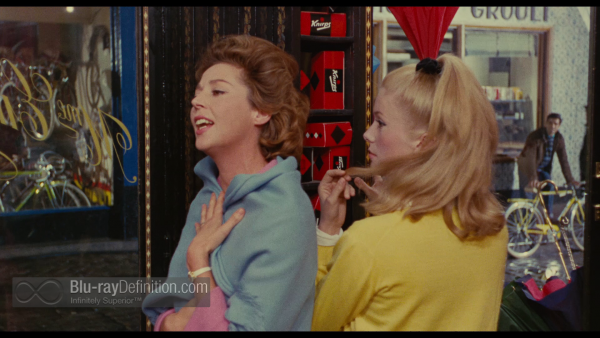 We get over four hours of extras exploring the film and Jacques Demy. They are all worth sitting through, which is unusual.
The supplements:
The World of Jacques Demy (1.33:1; SD/PAL; 01:27:21)
Once Upon a Time…The Umbrellas of Cherbourg (1.78:1; SD/PAL; 00:51:52)
Geoff Andrew on The Umbrellas of Cherbourg (1.78:1; SD/PAL; 00:11:50)
Virginie Ledoyen on The Umbrellas of Cherbourg (1.78:1; 1080i/50; 00:03:11)
The Restoration of The Umbrellas of Cherbourg (1.78:1; 1080p/24; 00:06:12)
Interview with Catherine Deneuve – from the BFI National Archive (01:06:52; audio-only)
Stills Gallery (1080p/24; 00:01:49)
Trailer (1964) (1.33:1; SD/PAL; 00:02:43)
Trailer (2013) (1.85:1; 1080p/24; 00:01:58)
The Definitive Word
Overall:
[Rating:4.5/5]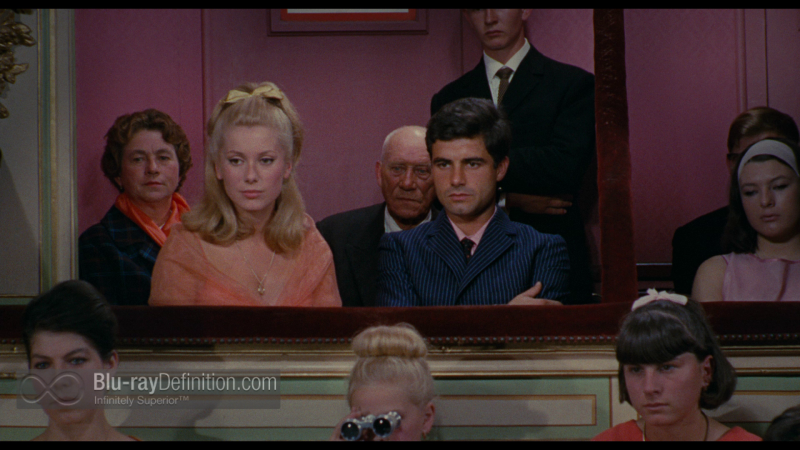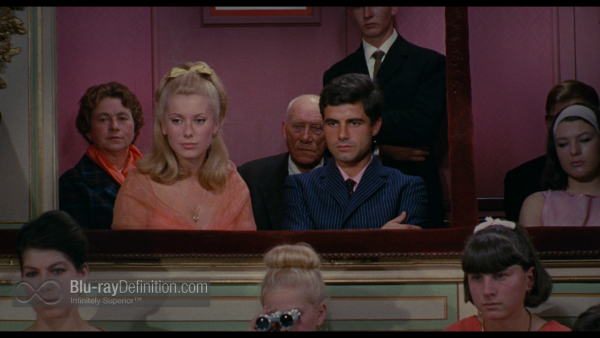 A beguiling Catherine Deneuve, a story of unfulfilled young love and class distinctions, and, of course, the radiant colors and marvelous, natural scoring make The Umbrellas of Cherbourg a treat to watch. Jacques Demy's film gets a beautiful new restoration as well and looks as vibrant and colorful as ever.
Additional Screen Captures
[amazon-product region="uk" tracking_id="bluraydefinit-21″]B00GDEZNHM[/amazon-product]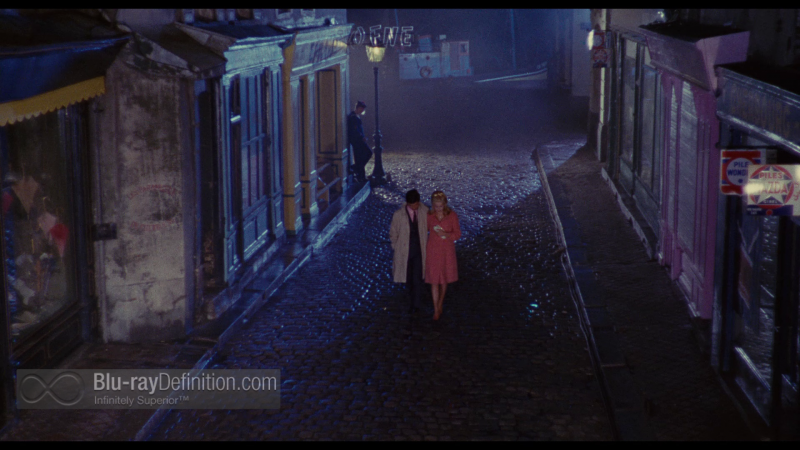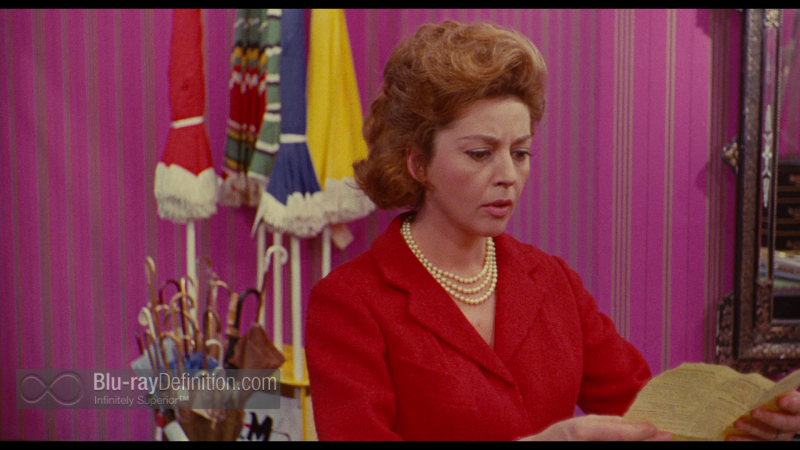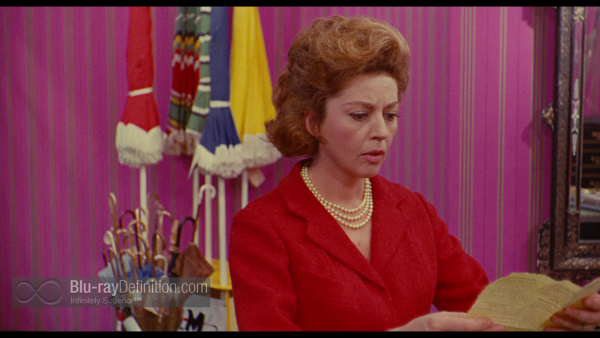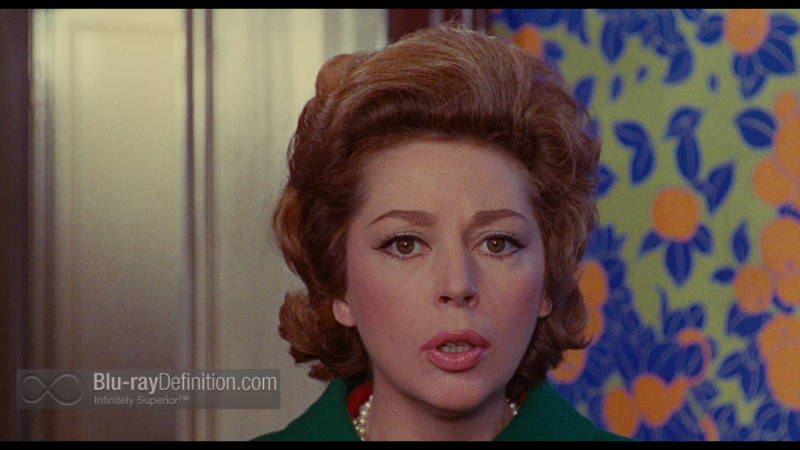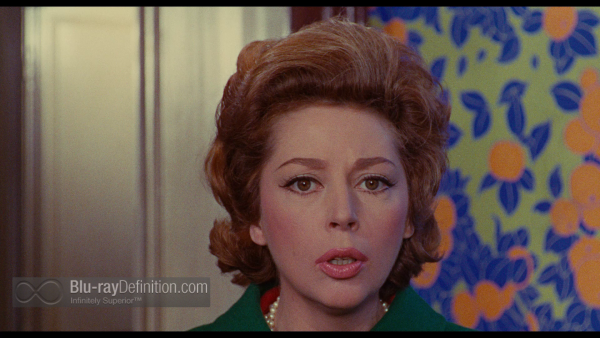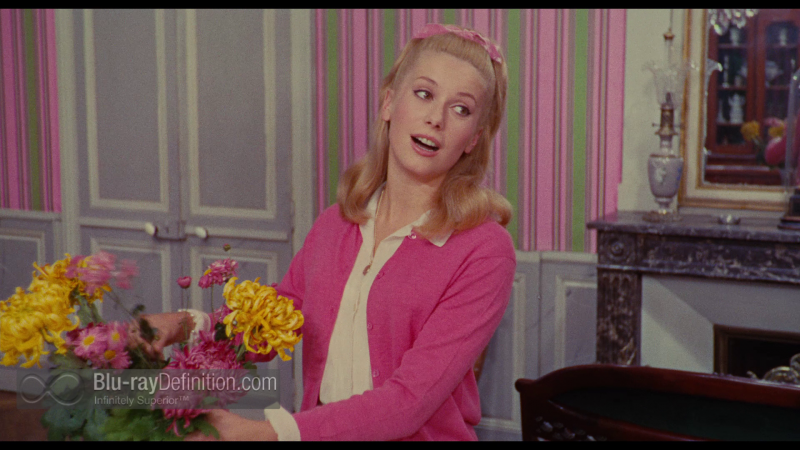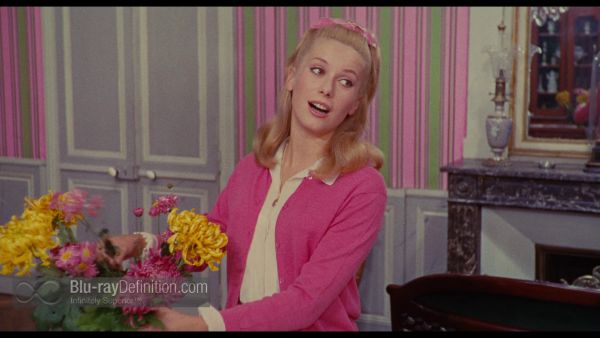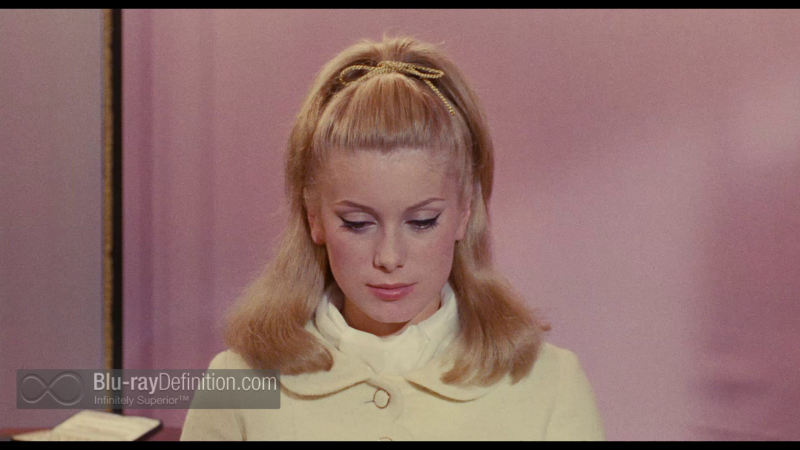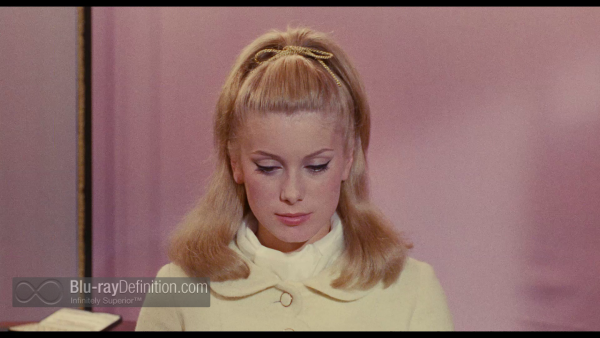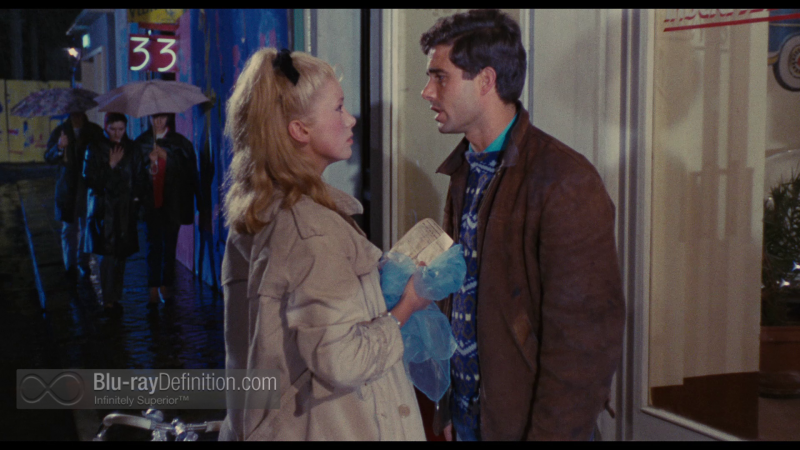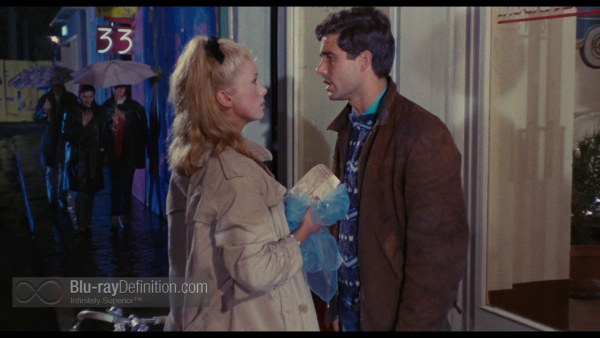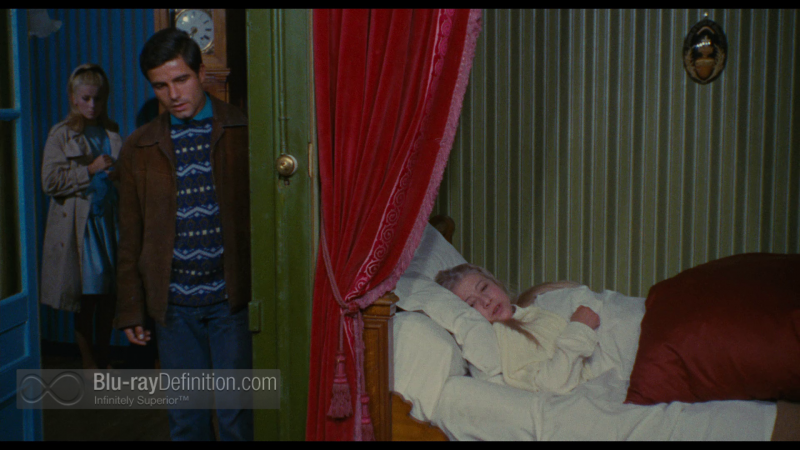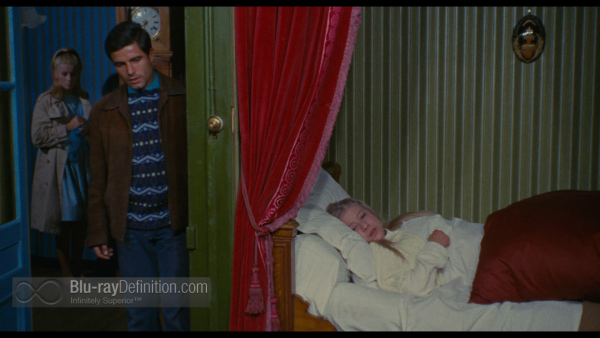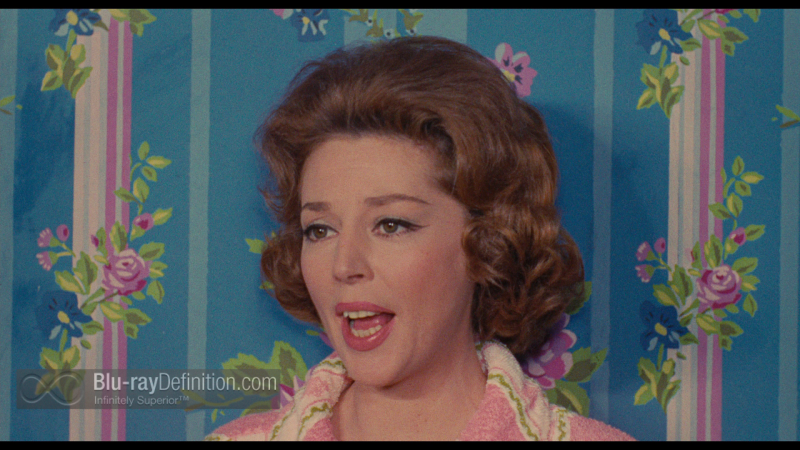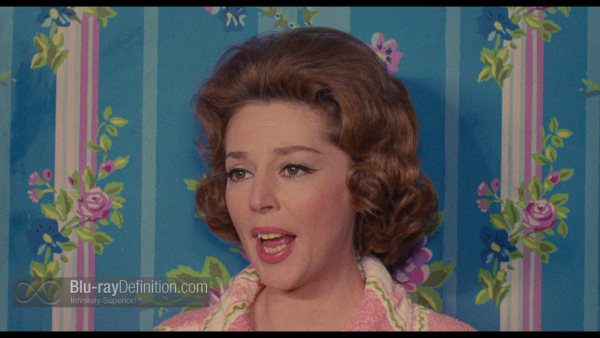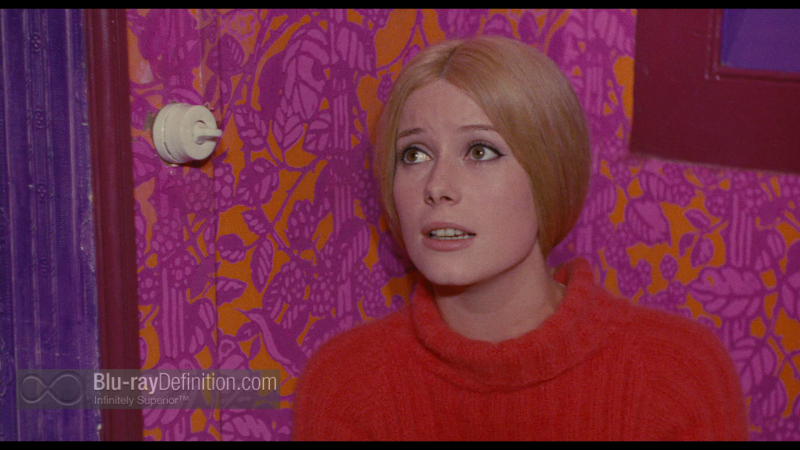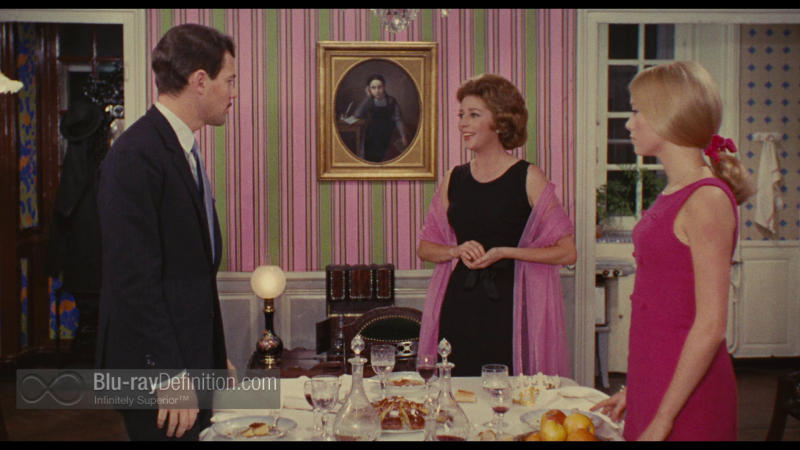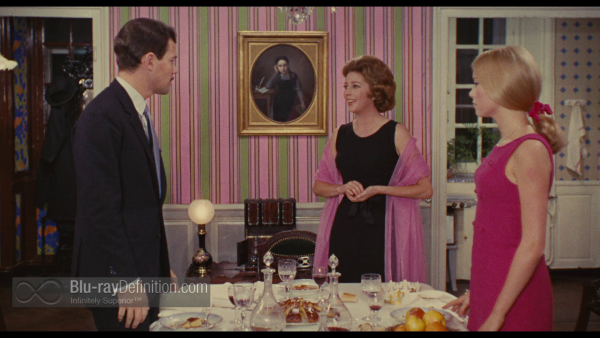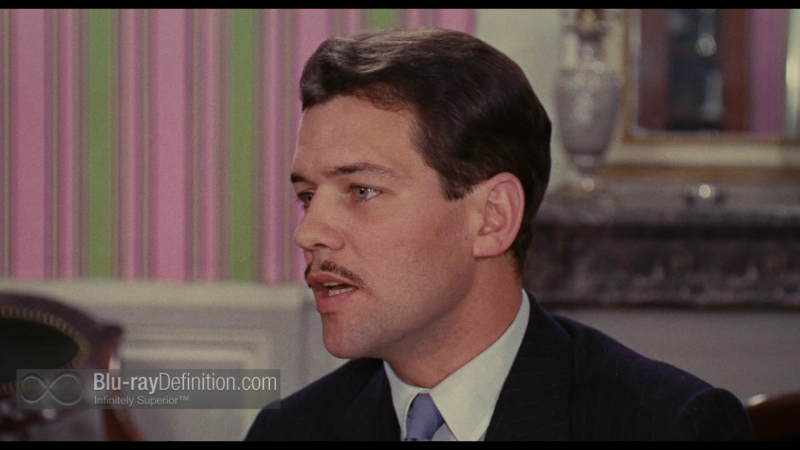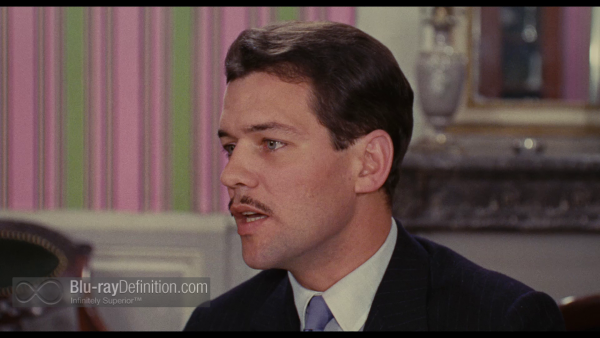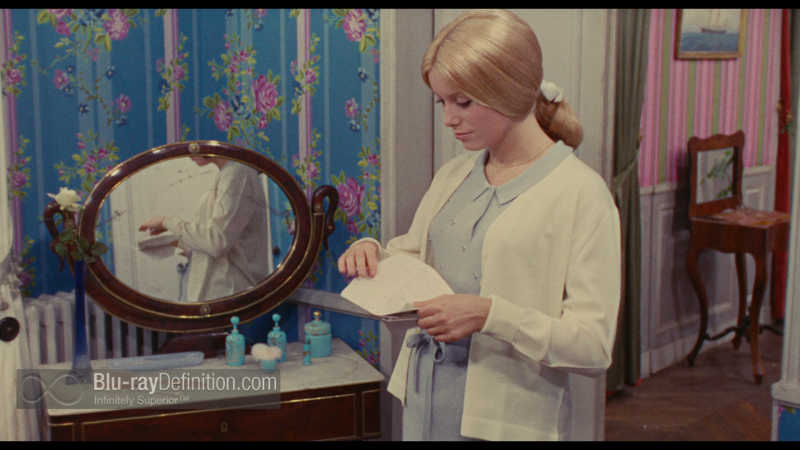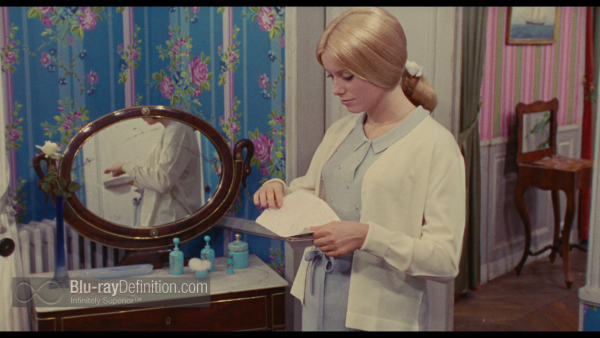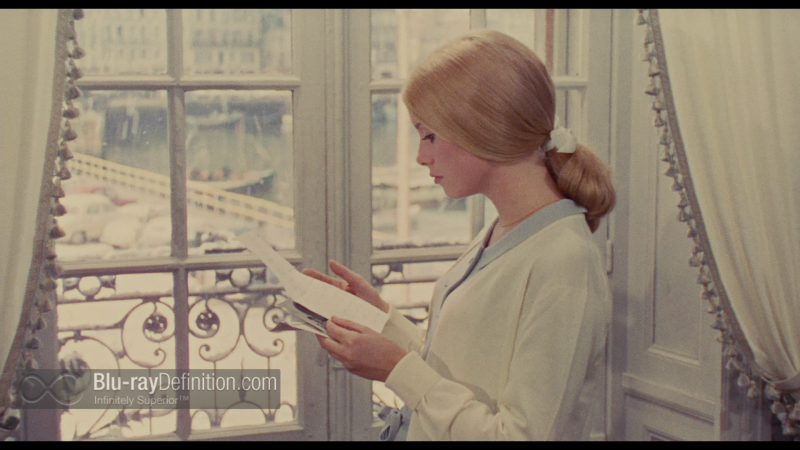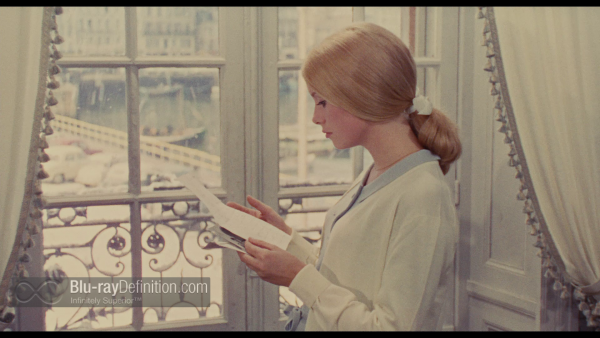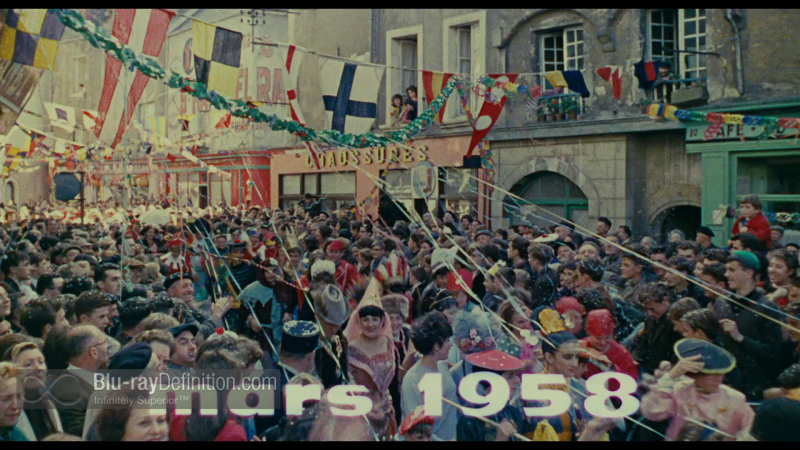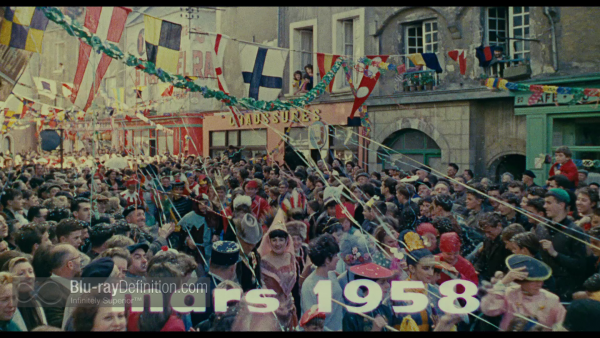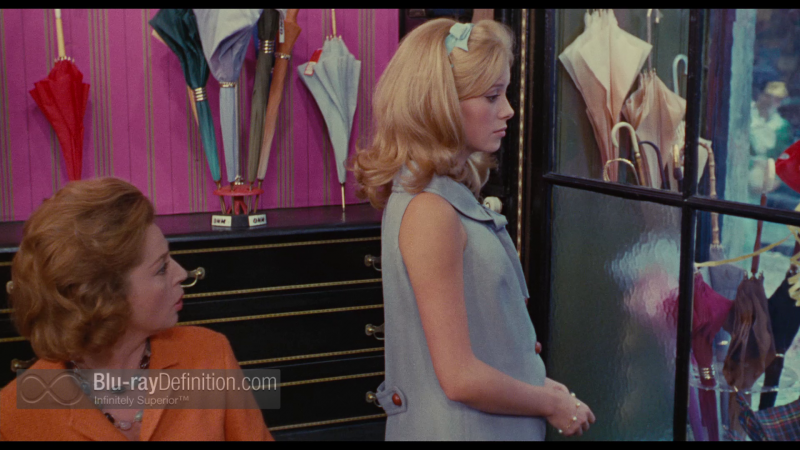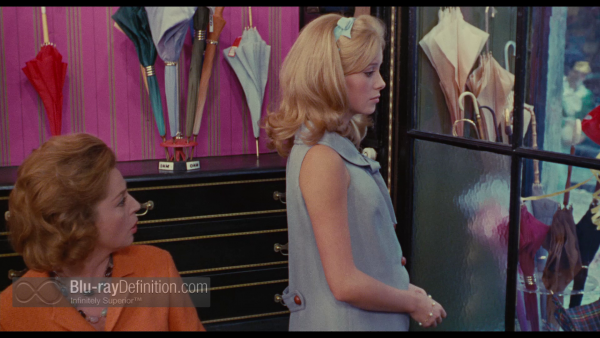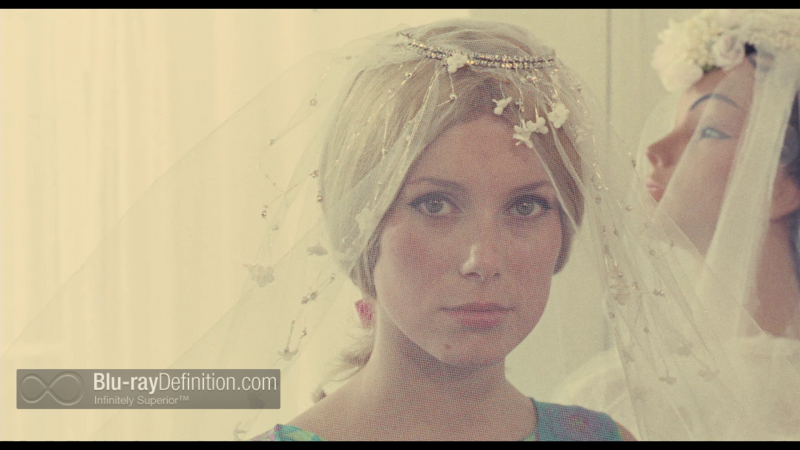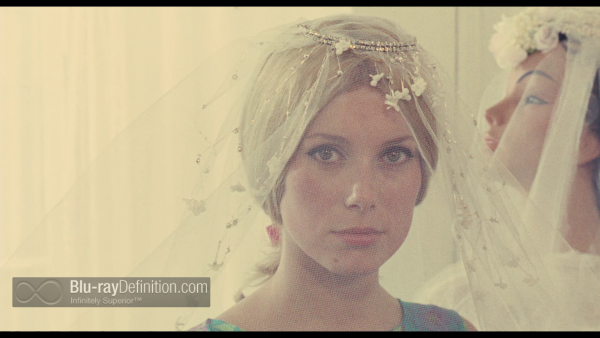 [amazon-product region="uk" tracking_id="bluraydefinit-21″]B00GDEZNHM[/amazon-product]