– –

The Series
[Rating:3.5/5]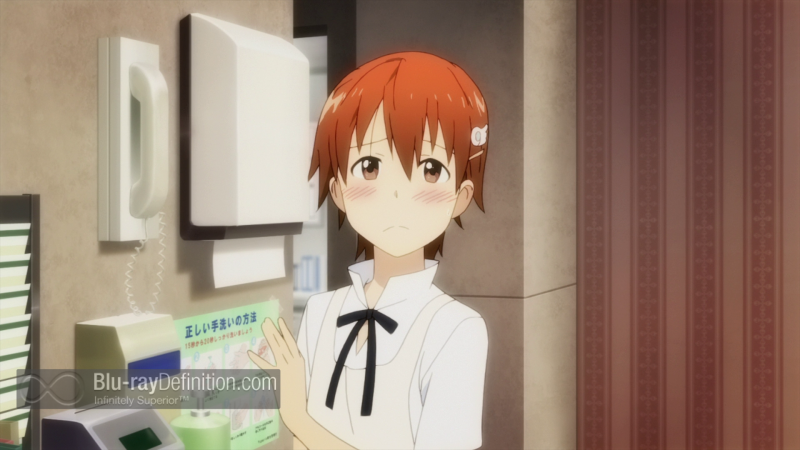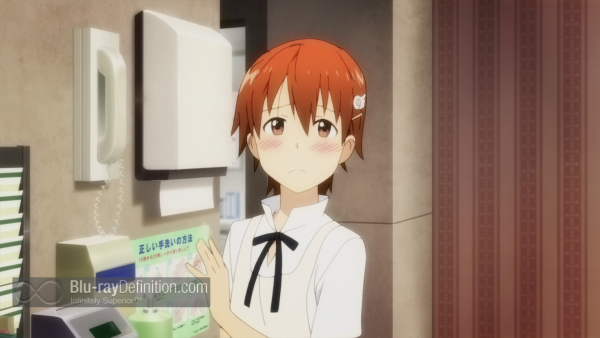 Wagnaria!!2 (AKA Working!! in Japan) is the second anime series based on the manga series Working!! by Takatsu Karino. It concerns itself with the eclectic group of young employees who work at the family restaurant Wagnaria. In particular, the series centers on the activities of Takanashi Sōta, the sixteen-year-old high school student who is obsessed with small, kawaii things and abhors older women because of his experience with his three older sisters. He was recruited to work at Wagnaria by Taneshima Popura, a seventeen-year-old high school student who, because of her diminutive size, is often confused for a grade school student and is treated by many of the other employees as a child even though she is their senpai. Takanashi is also given charge over Inami Mahiru, a mousy seventeen-year-old high school student who has a seemingly incurable case of androphobia and often punches men that get too close to or touch her. The restaurant manager, Shirafuji Kyōko, is a glutton who eats out all the restaurant's food and doesn't do any work. She's twenty-eight-years old, and the oldest employee at Wagnaria, but does not like to be treated as old. Her closest friend there is the twenty-year-old Todoroki Yachiyo who oddly carries around a kitana all the time and has had a crush on Kyōko ever since Kyōko saved her from a group of bullies when she was a little girl. Now Yachiyo spends much of her time at Wagnaria making perfect parfaits to feed Kyōko. Other characters include the twenty-year-old chef Satō Jun whose cooly removed temperament often make him seem a bit aloof or rude, but in fact he is harboring feelings for Yachiyo and unable to voice them. His frustrations manifest themselves in pranks he pulls on the gullible Popura. The second chef Sōma Hiroomi has information on everyone and blackmails them into doing his work, but at the core he is also quite helpful concerning their relationships with one another. Then there is Yamada Aoi, a girl with a mysterious past who head Wagnaria manager Otoo brings back to the restaurant one day. Aoi claims to be sixteen-years-old and that her name is Yamada, but truth be told, no one really knows the truth about her history. She is constantly craving attention and looking for "family".
This anime adaptation stays true to its comedy and slice of life roots and doesn't stray too deeply into any further complicated territories beyond what we might expect from a story about late teens and young twenty-somethings all working together in a family restaurant. There are complications of romance, particularly between Takanashi Sōta and Inami Mahiru, where the latter's androphobia and the former's basic cluelessness toward Inami's feelings make it seem like they will never get together. It provides for a lot of comedic material, as does Popura's height, a constant go to source of jokes for this series. Popura as a character also continuously helps to inject a lot of cuteness into the series, more so than any other character, and helps keep it very lighthearted.
That brings us to the animation, which is, in and of itself, on the cutesy side, and apart from some use of chibi, one of my admitted pet peeves, is fairly consistent and enjoyable to take in.
Video Quality
[Rating:4.5/5]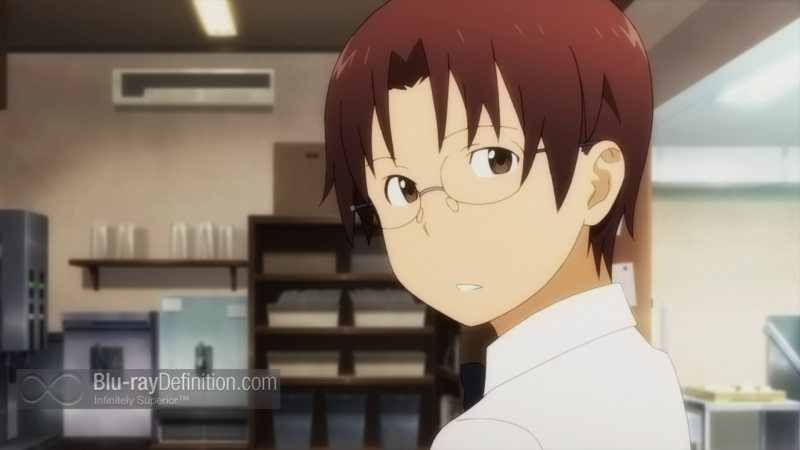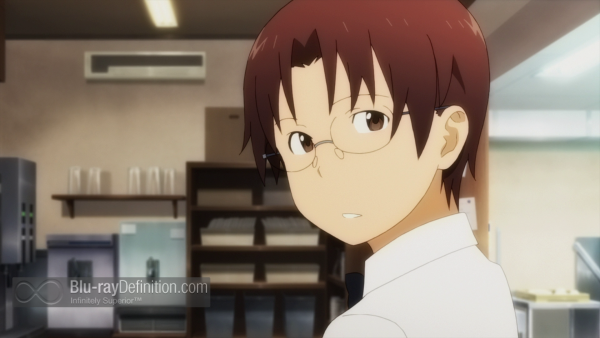 We get a beautiful transfer of Wagnaria!!2's digital animation in AVC/MPEG-4 1080p on Blu-ray that is clean and crisp with little in the way of digital anomalies, no problems with color banding or aliasing, and vibrant colors.
Audio Quality
[Rating:4/5]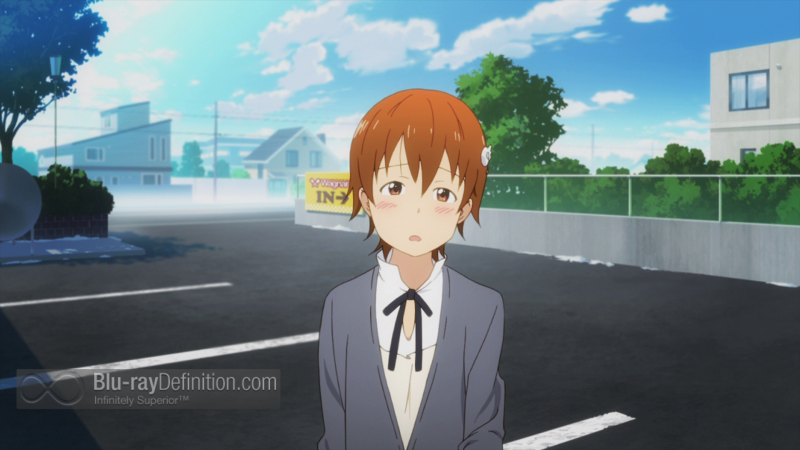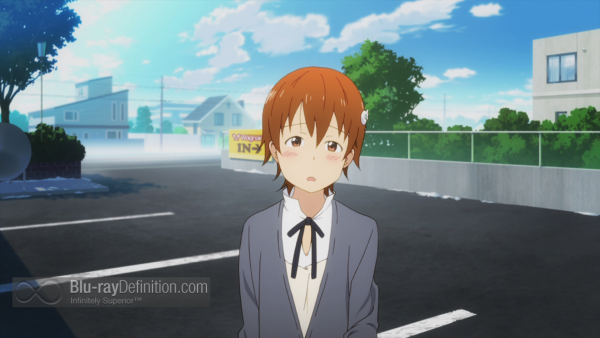 The Japanese LPCM 2.0 Stereo (48kHz/24-bit) soundtrack sounds natural, spacious, and provides a voice cast that is thoroughly enjoyable to listen to.
Supplemental Materials
[Rating:3/5]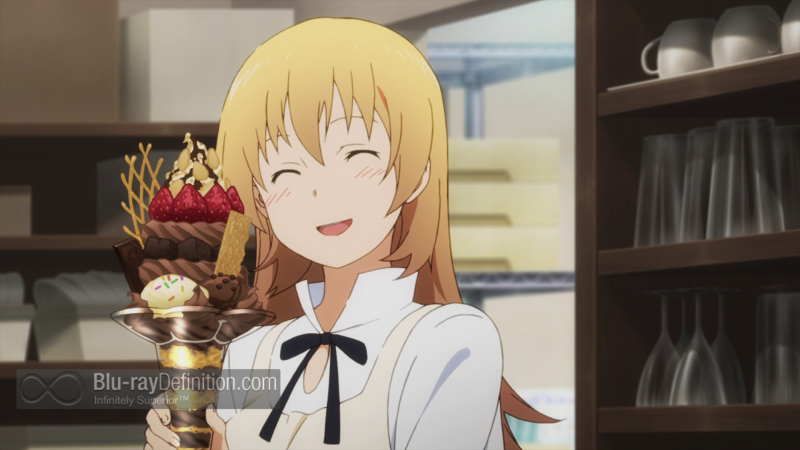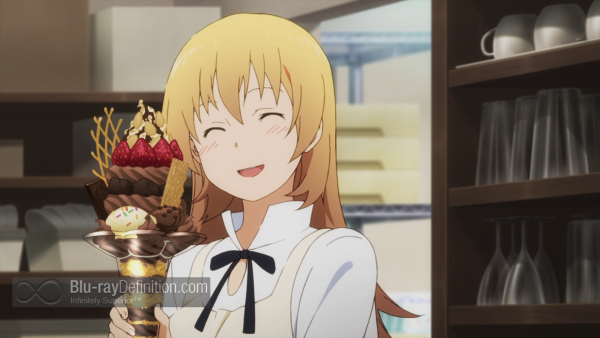 Clean Endings (1.78:1; 1080p/24; 00:03:02)
Japanese Trailers (1.78:1; 1080p/24; 00:03:40)
Japanese Commercials (1.78:1; 1080p/24; 00:10:13)
NIS America Trailers
Art Book – deluxe hardcover art book with episode guide, credits, and additional artwork.
The Definitive Word
Overall:
[Rating:3.5/5]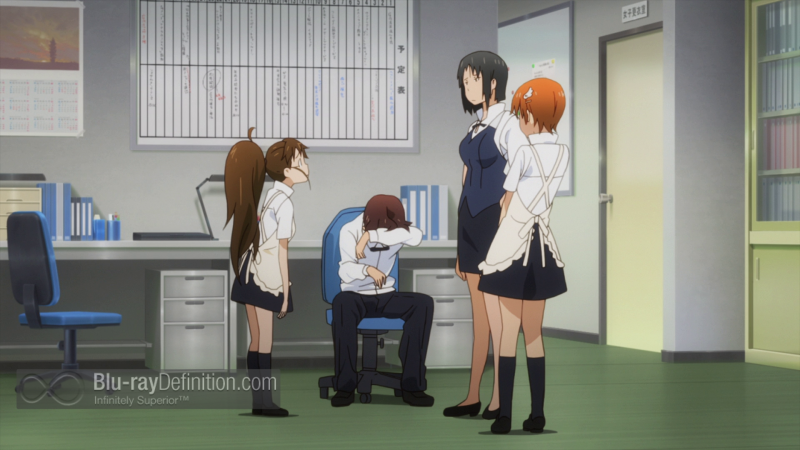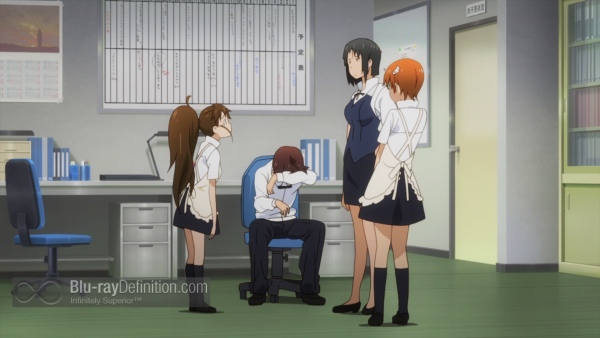 I hadn't known much about Wagnaria before sitting down to watch this second series, but from what I've seen so for, its a breezy, lighthearted show that's pretty funny. While it does have a tendency to reuse a lot of its gags (poor Popura's head is always being patted and her hair messed up in some silly way), the episodes fly by without any effort. I like it.
Additional Screen Captures
[amazon-product]B00I5U16EQ[/amazon-product]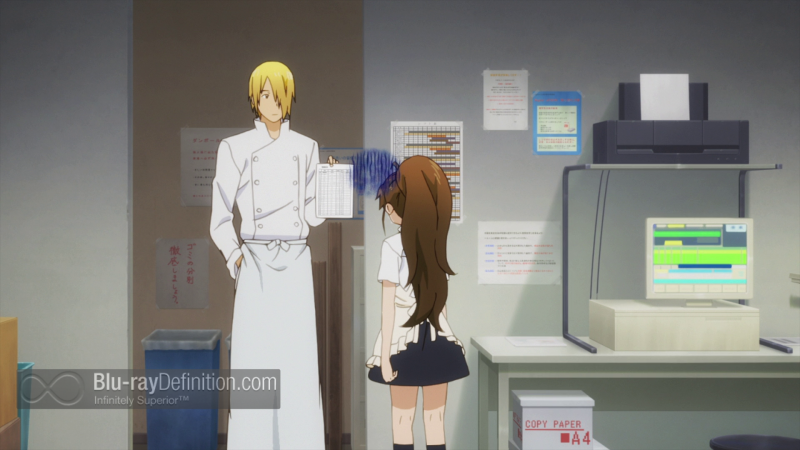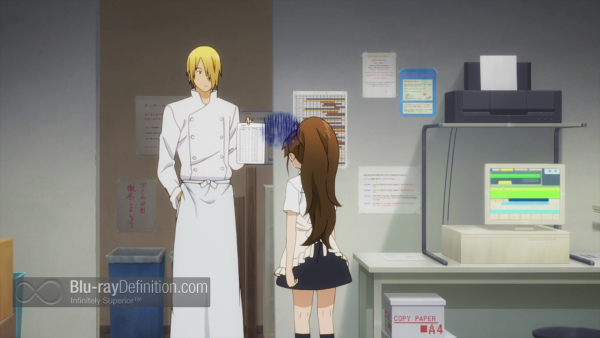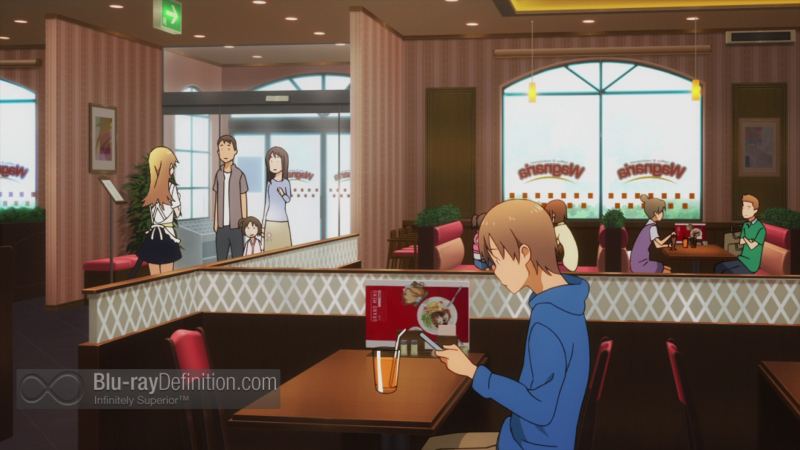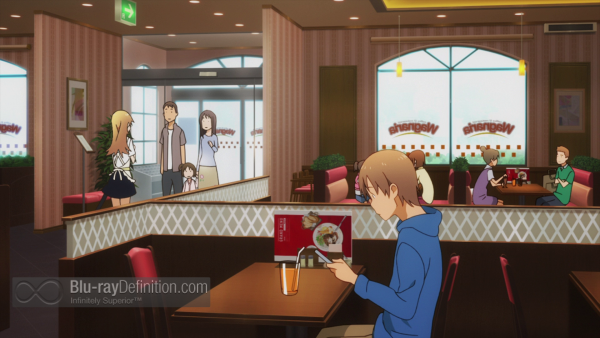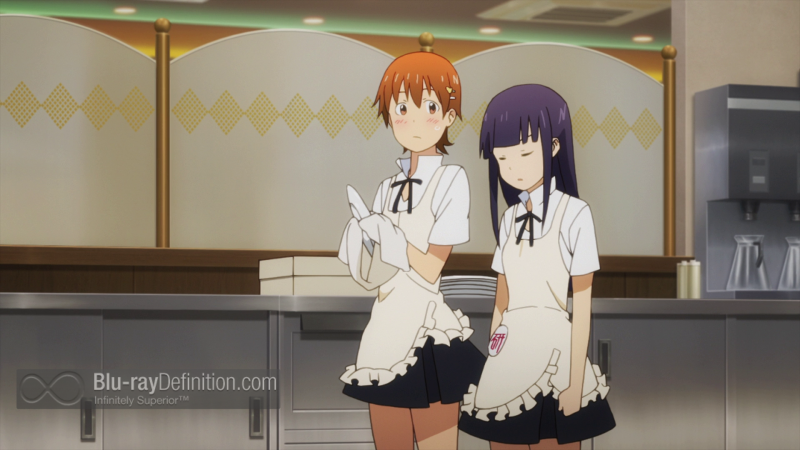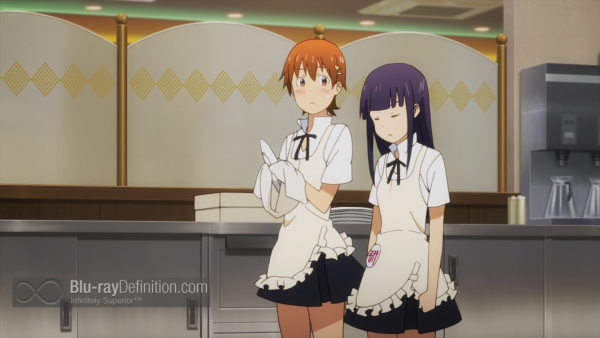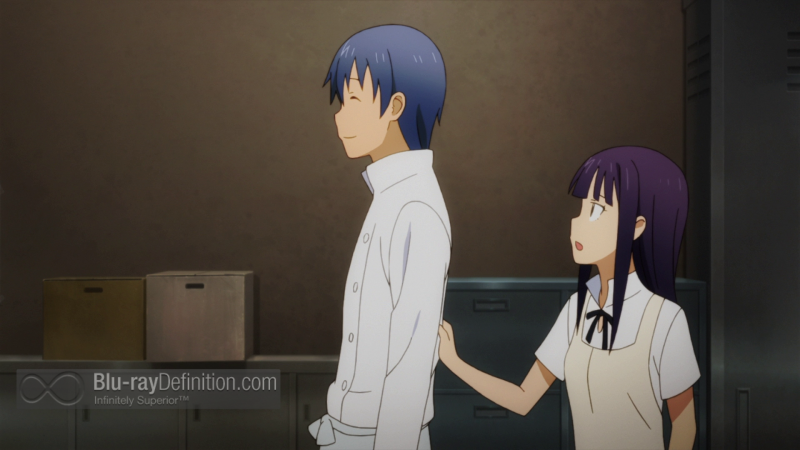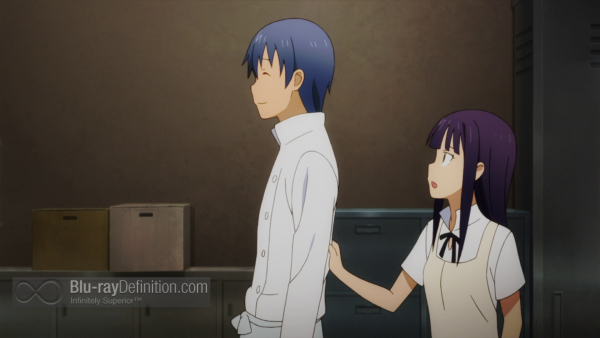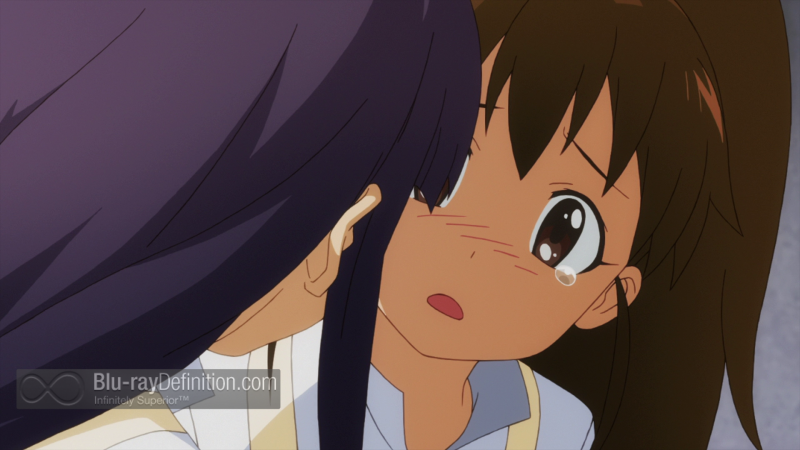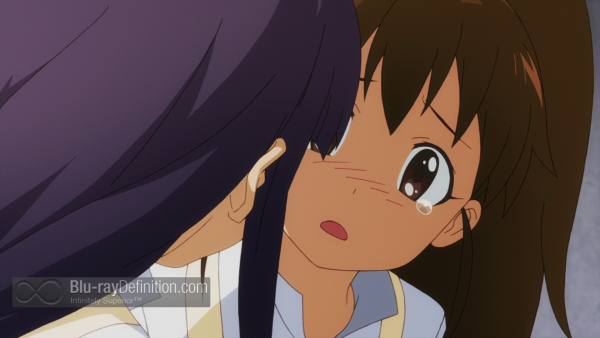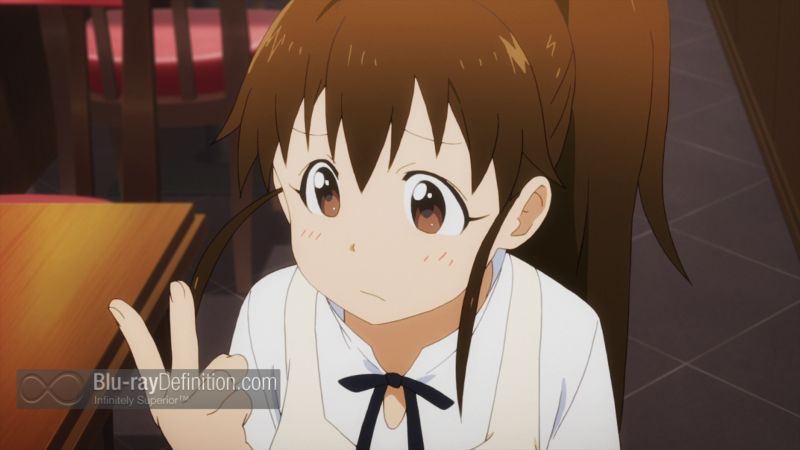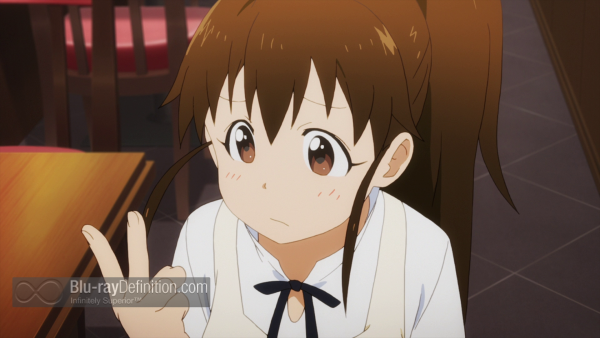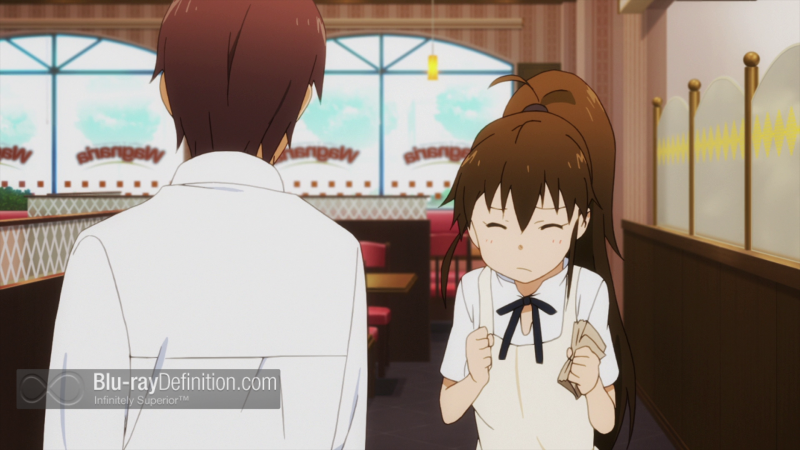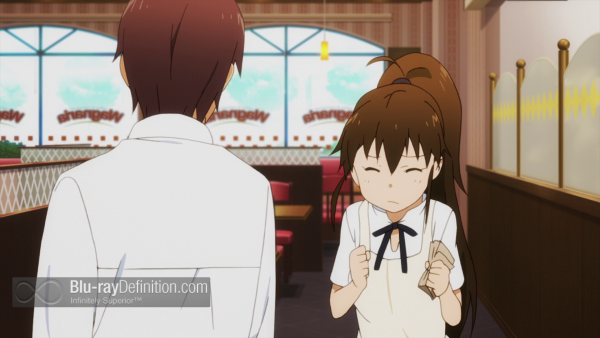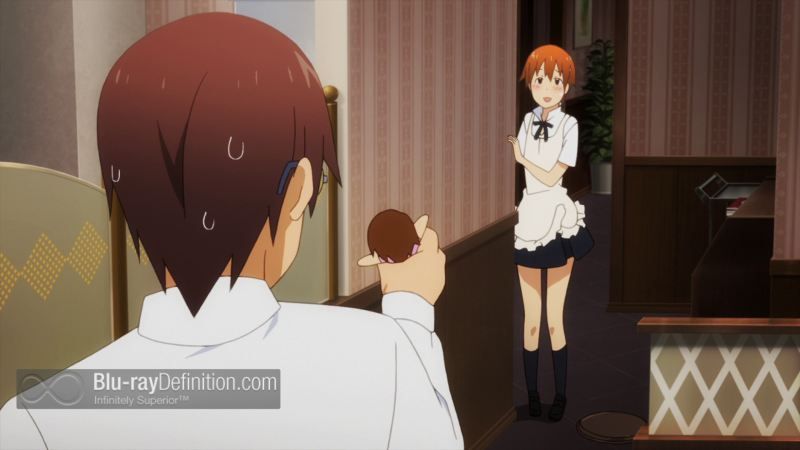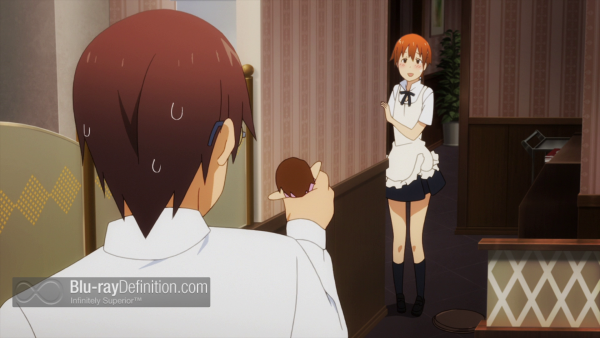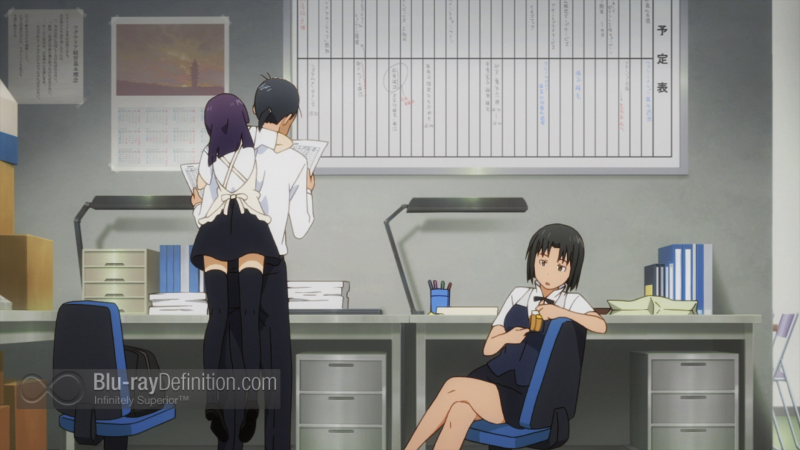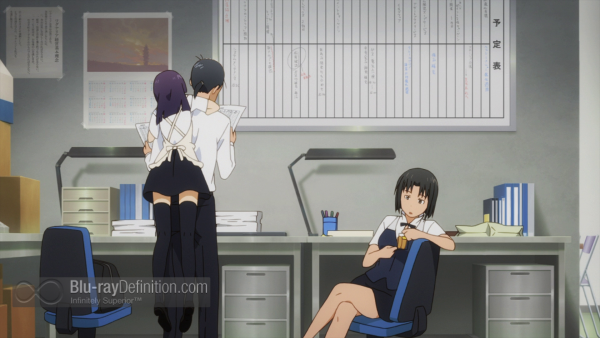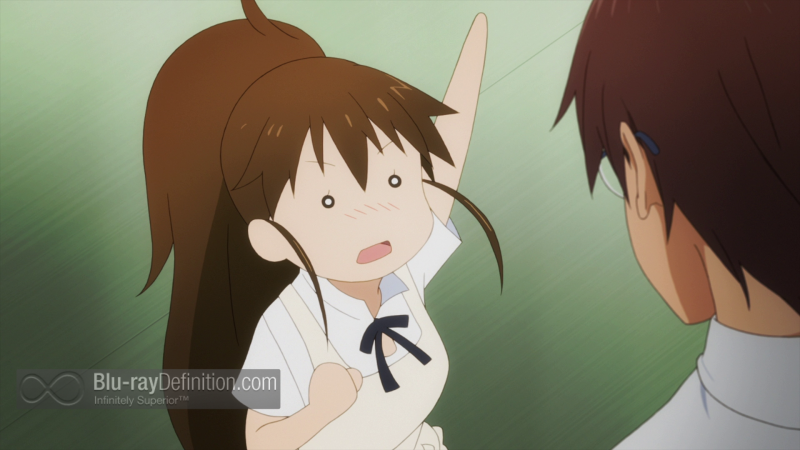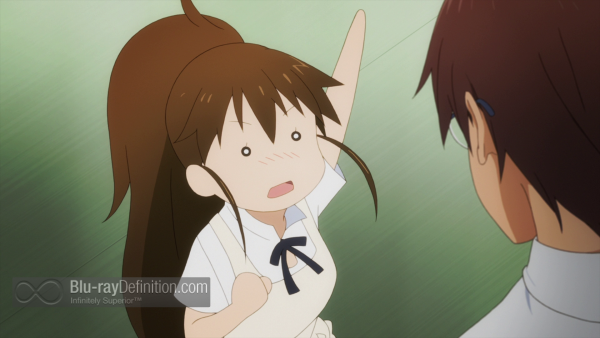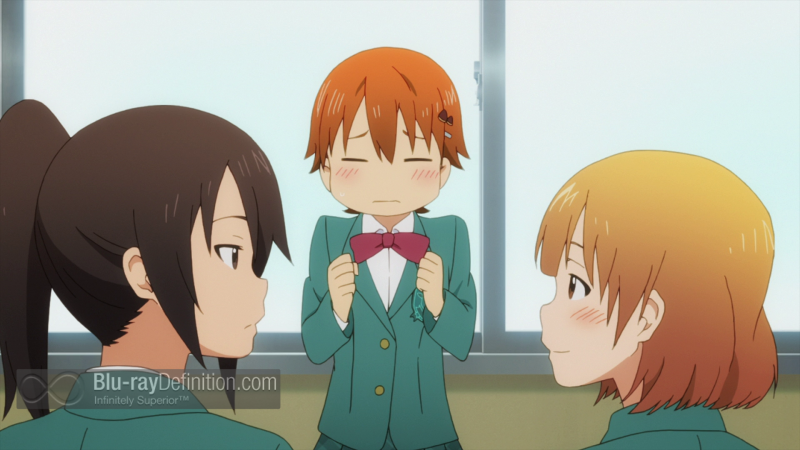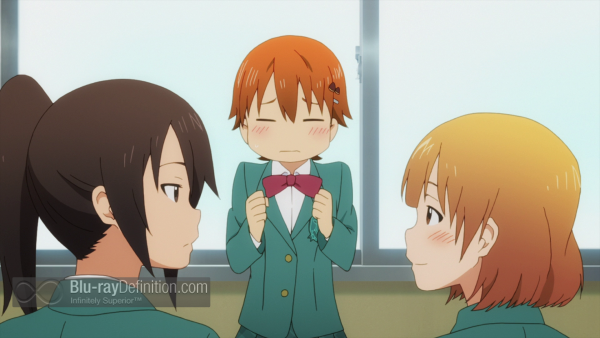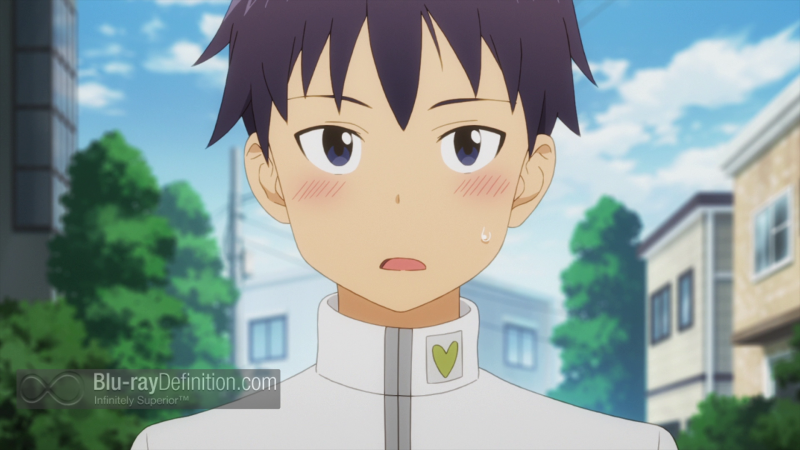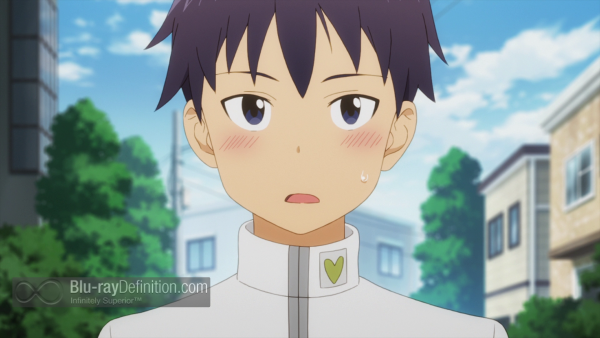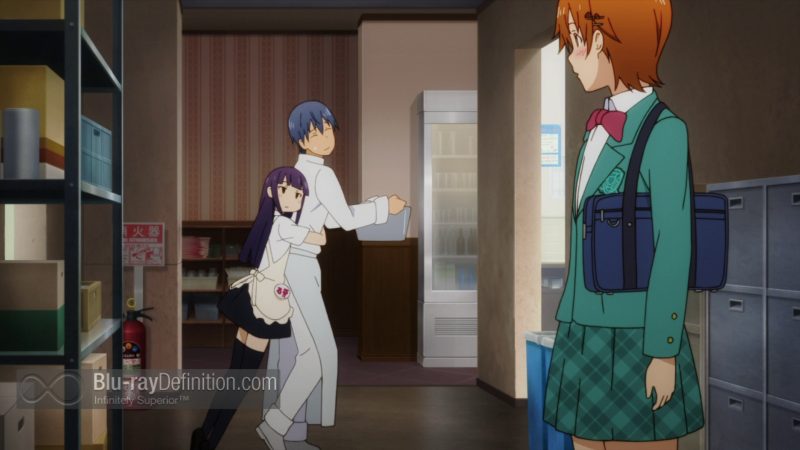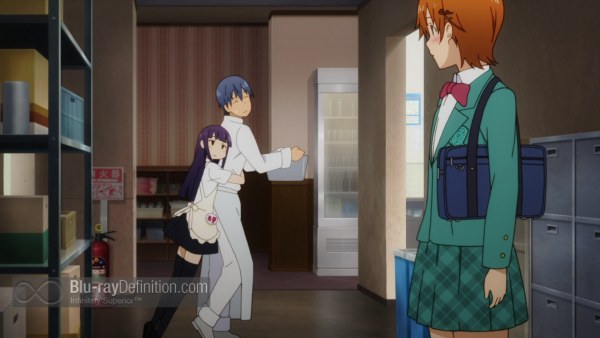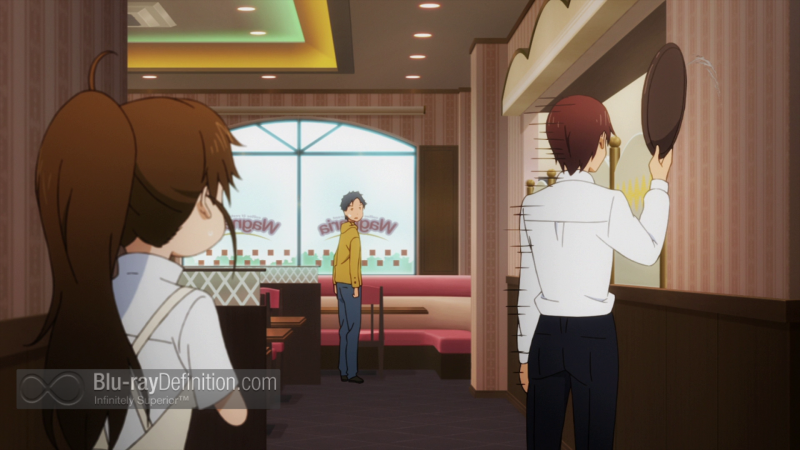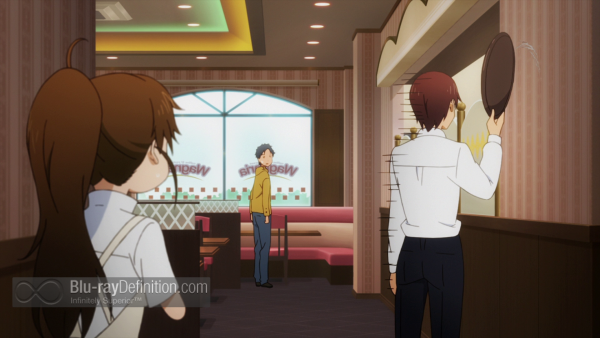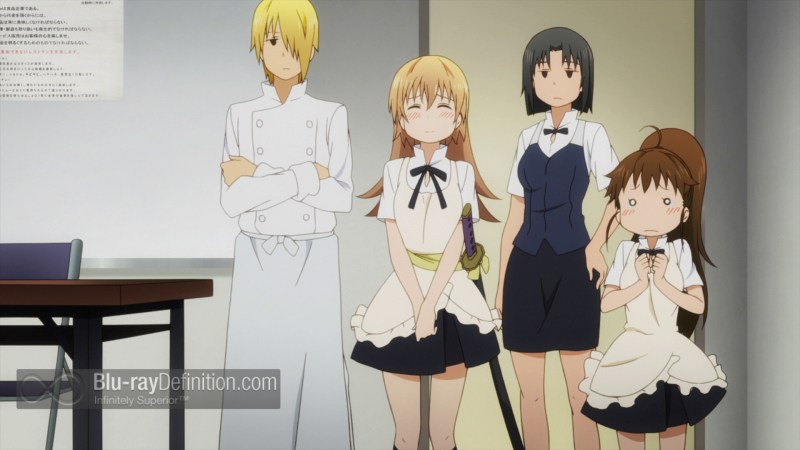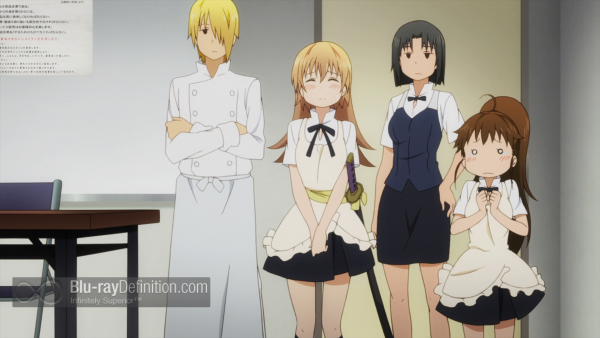 [amazon-product]B00I5U16EQ[/amazon-product]