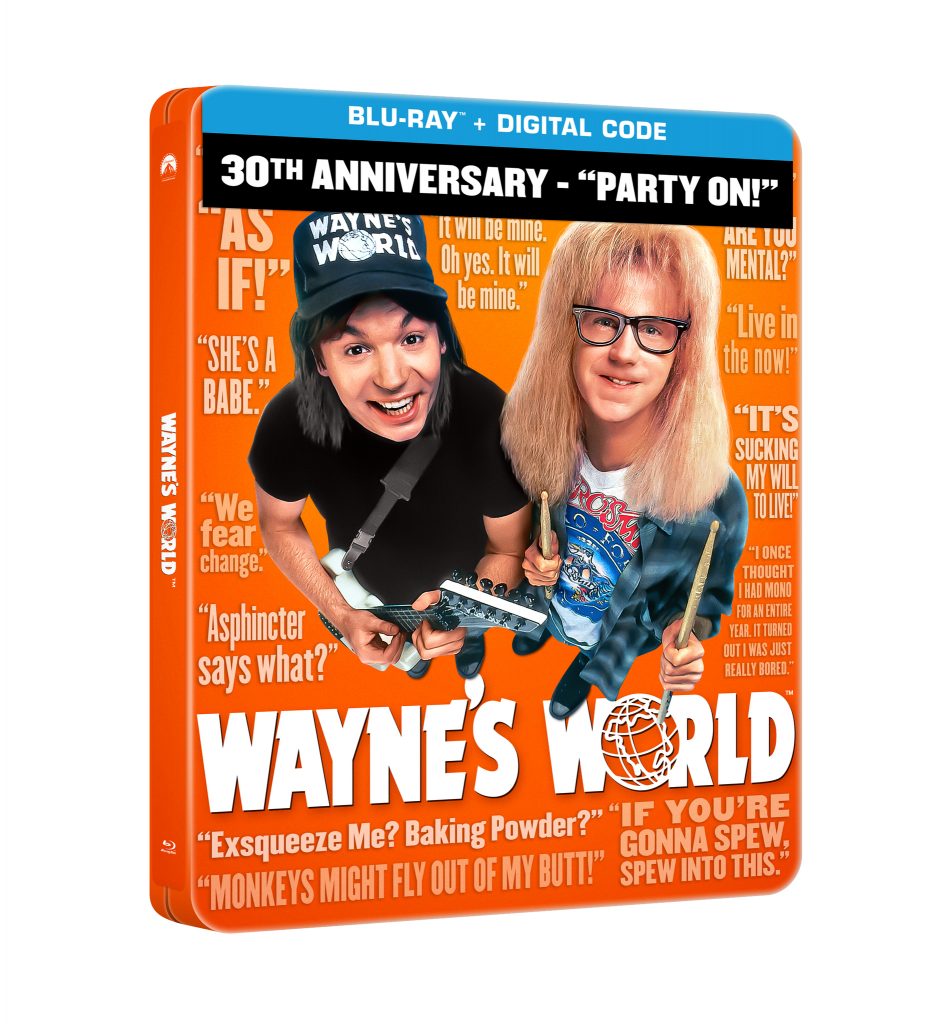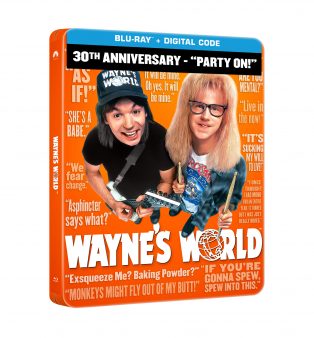 Penelope Spheeris, known for her punk and glam metal documentaries The Decline of Western Civilization and The Decline of Western Civilization Part II: The Metal Years directed Wayne's World, the 1992 comedy based on the popular SNL skit featuring Mike Myers and Dana Carvey as two metal-head friends Wayne (Myers) and Garth (Carvey) who spend their time goofing off and hosting their off-the-cuff public access show 'Wayne's World' from Wayne's basement. When a sleazy TV executive (Rob Low) takes interest in their show, and Wayne's girlfriend, the sexy and talented rock band frontwoman Cassandra (Tia Carrere), the duo must work to save their show and Wayne's girlfriend from his clutches.
Spheeris helps to rein in Myers' slapstick and sometimes puerile comedy and improvisation, ensuring that this hilarious and often clever, tongue-in-cheek Bill & Ted for the Boomer generation never derails or gets too crude. One particularly funny set piece is when Myers and Carvey chide people who only do things for money, with a wink and a nod, while knowingly and obviously featuring product placements for everything from Pepsi to Doritos.
This film, likely most known for its "we're not worthy" catch phrase and "Bohemian Rhapsody sequence today, is one that still holds up today and a great example of just cool, popcorn comedy from the early 1990s.
The Video
This is not a new restoration or transfer, just a repackaging for the film's 30th anniversary, but this 1080p AVC encodement framed at 1.78:1 still holds up for what it is. You're never going to get eye-popping visuals from a silly comedy production like Wayne's World, but this presentation is satisfying, with natural grain, spot on flesh tones, and a clean look absent of major source damage or noise.
The Audio
The English Dolby TrueHD 5.1 mix is a bit front-heavy, but the atmospherics and stereo imaging are solid, plus there's punchy midrange and just enough low end to underpin the rock music soundtrack.
The Supplements
The bonus features are all previously released, but if you haven't before, do give the commentary a listen.
Digital Copy Code
Commentary with Director Penelope Spheeris
Extreme Close-Up (SD; 00:23:14)
Theatrical Trailer (1080p)
The Final Assessment
After 30 years, this easy going comedy can still bring the laughs. While this isn't a new restoration, if you don't own this on disc, this is a great time to add this classic to your collection.
Wayne's World (30th Anniversary Ltd. Ed. SteelBook) is out February 1, 2022 from Paramount
---
Rating Certificate: PG-13 (for sex related dialogue)
Studios & Distributors: Paramount Pictures | Paramount Home Video
Director: Penelope Spheeris
Written By: Mike Myers (based on characters created by) | Bonnie Turner | Terry Turner
Run Time: 94 Mins.
Street Date: 1 February 2022
Aspect Ratio: 1.78:1
Video Format: AVC 1080p
Primary Audio: English Dolby TrueHD 5.1
Secondary Audio: French DD 2.0 Surround | Spanish Mono
Subtitles: English | English SDH | French | Spanish | Portuguese