– –

The Film
[Rating:4/5]
For the past few months I kept avoiding the spoilers and news about Whiplash, because I knew I would eventually get to watch it on Blu-ray. I didn't get around to watching it in theaters, so that was a no go. When the Blu-ray arrived for review I promptly stuck that puppy into the player and let it envelop me. I would have to say that Whiplash is basically Full Metal Jacket for the music conservatory scene. Yes, you will read many reviews where J.K. Simmons (who just won an Academy Award for Best Supporting Actor) is literally channeling R. Lee Ermey from Full Metal Jacket. Once I reached the 20-minute mark in the film I felt so uncomfortable, because it's very uncomfortable to watch Andrew's character get chewed up and spit out by Simmons. Then again, I am getting ahead of myself.
Andrew (Miles Teller) is a first year conservatory drumming student and on one uneventful day while practicing he's spotted by Terence Fletcher, the best jazz music teacher the conservatory has ever had. Fletcher transfers Andrew to his class and the hijinks promptly ensue. Relief only comes during the few scenes of Mile's home life. He lives with his father played by Paul Reiser, in his best role since Aliens (that one is for you Aaron) is condescended to (but throws it right back) by his extended family and has fallen for a pretty girl named Nicole (Melissa Benoist) that works at the local independent movie theater that Andrew and his father frequent.
I'm sort of conflicted by Andrew's behavior. Fletcher is brutal, but Andrew, at least the way he is portrayed, is such a passive aggressive dick, that I really stopped feeling sorry for him after his first interactions with Fletcher. Fletcher literally takes Andrew "to school" but once that happens, every other interaction with his family and Nicole goes into the crapper. It's those scenes that really didn't do it for me. Andrew is portrayed as a talented drummer that just needs the proper guidance in order to come through but Andrew, the human being, is a jerk. I stopped feeling sorry for him really fast and began rooting for Fletcher to whip him into shape.
Whiplash is a very good film and writer-director Damien Chazelle has literally come out of left field and is now part of the elite. His first film was…wait for it…The Last Exorcism 2. He also wrote (did not direct) Grand Piano, which I still need to see, because I've heard really good things about it. That's the extent of Chazelle's film career in a nutshell. He's in and I look forward to seeing more projects from him. I should also mention that Whiplash was made for 3.3 million dollars, which is very low, but you could never tell, because every cent is up there on the screen. My favorite part of the film — on the technical level side of things was the editing and I believe it also won the Academy Award for that (Editor's Note: Whiplash did in fact take home the trophy in 2015 for Best Achievement in Film Editing/Tom Cross). There are some very creative cuts that just blew me away.
In closing I would say that Whiplash is very strong material and the music schooling on display is fiction (for all intents and purposes), but be warned that the language and abuse (mental and physical) are quite strong. Folks that are sensitive to those things should be cautious of it. Fletcher does not hold back and you will either be wincing or rooting for him. Me, I winced at first, and then cheered him on, because Andrew is not a likable character. In any event, please continue with this Blu-ray review to explore the video, audio, and supplemental features.

Video Quality
[Rating:4.5/5]
Whiplash is presented in 2.40:1, widescreen. It was shot on the digital side of things, but since the film takes place in such enclosed areas for the majority of its running time you would be hard pressed to know that it was not shot on film. That's the testament to digital these days. First things first: the Blu-ray looks great! I really enjoyed the scenes that take place in the rehearsal area, because the way they're lit makes it almost seem as if they're practicing in a library. The walls and paneling are all made out of wood, stained dark, etc. Flesh tones are natural, black levels are deep and inky, and the contrast and sharpness levels did not seemed tweaked with. I almost gave it a reference grading until certain spots that involved very bright colors hit the screen. These objects and backgrounds had some slight banding that ruined the perfect score. Keep in mind it's just the video score and does not ruin the film as a whole. For its one single fault the video presentation is near-reference.

Audio Quality
[Rating:4.5/5]
Whiplash is presented in English DTS-HD Master Audio 5.1 and it's a bit of a whopper. Whoppers are good. It's a primarily a dialogue-driven film and boy does the dialogue come through loud and clear! You will never have to look at the person next to you and ask, "What did he say?" There's none of that. People scream and the center channel handles it all in stride. It's free of clipping, distortion, and echoing. On the other side of the spectrum you have the music and the music, depending on your point of view, is the main attraction. The LFE channel stays quiet for most of the musical cues but livens up the place during our "real world" scenes. There's one scene in the middle of the film that will blow you way in terms of low-end bass. I never saw it coming and it knocked me back a bit. These scenes are the ones that employed the LFE to great use. The rear channels handled the ambience properly and never cluttered up the soundscape with added echoing or delays. Again, like the video rating, Whiplash's audio rating is also near-reference.

Supplemental Materials
[Rating:4/5]
Whiplash comes fully loaded, or as fully loaded as it can nowadays, with some special (arbitrary) features and some Blu-ray exclusives, which is actually really neat. I'm thinking Sony is leaning more towards rewarding their customer base with exclusivity in that department than other studios are. They did the same thing with the Fury Blu-ray release. Whiplash on Blu-ray includes a commentary with writer-director Damien Chazelle and actor J.K. Simmons as they talk about their involvement in the film; a short deleted scene, interview at the TIFF Festival (Toronto Film Festival), and a really cool (limited to the Blu-ray) documentary highlighting some great drummers of today in addition to an interview with writer-director Damien Chazelle. The cherry on top is that of the original short film that stars J.K. Simmons but features Johnny Simmons (Scott Pilgrim) in the role of Andrew. It gets it done.
Blu-ray Exclusives
Timekkepers – Famous drummers discuss their craft and passion for drumming (HD)
Whiplash Original Short Film with Optional Commentary (HD)
Deleted Scene (HD)
Special Features
Commentary with Writer/Director Damien Chazelle and J.K. Simmons

An Evening at the Toronto International Film Festival with Miles Teller, J.K. Simmons and Damien Chazelle

The Definitive Word
Overall:
[Rating:4/5]
I enjoyed Whiplash very much, faults and all, and think the Blu-ray is pretty phenomenal on its own. The video and audio specifications are top-notch for a release like this and for those of you that are Blu-ray aficionados this package contains Blu-ray exclusives. You really can't beat that and I also see that a certain retailer has priced the Blu-ray to sell. Whiplash is recommended.
Additional Screen Captures
[amazon-product]B00PT3AUYO[/amazon-product]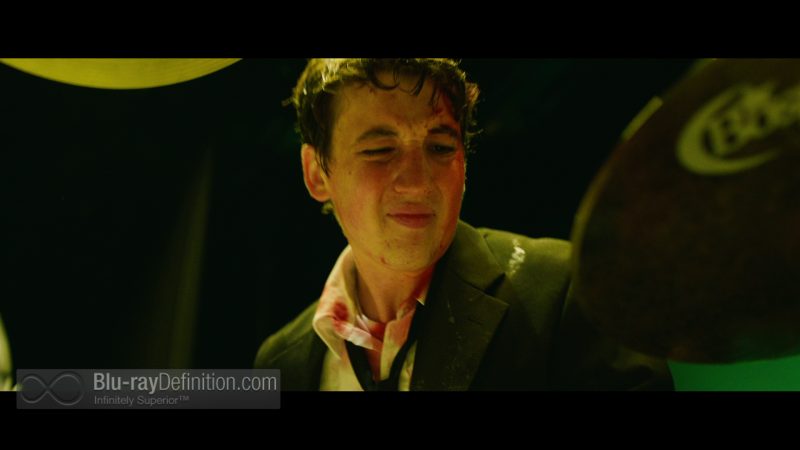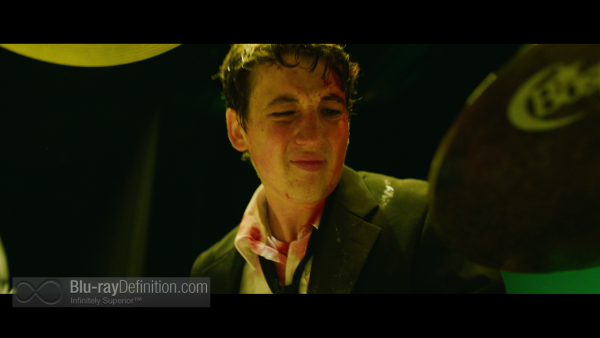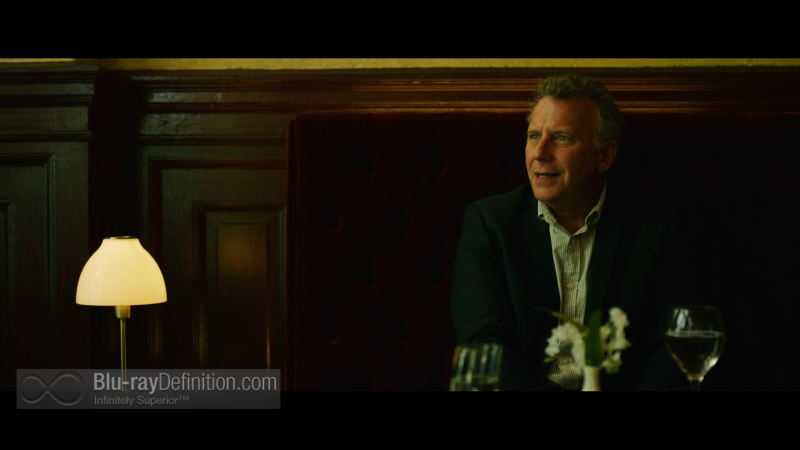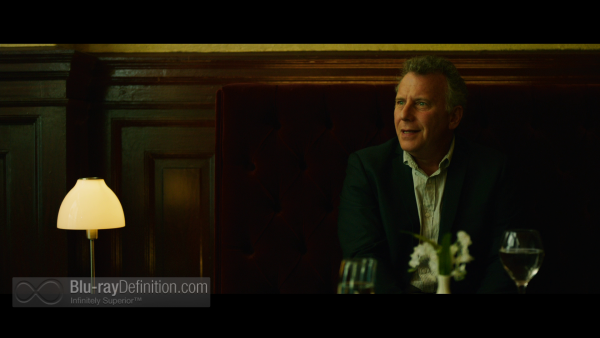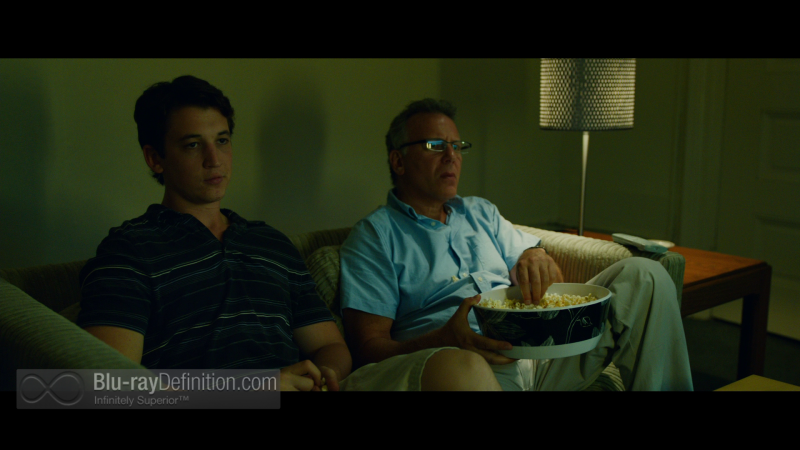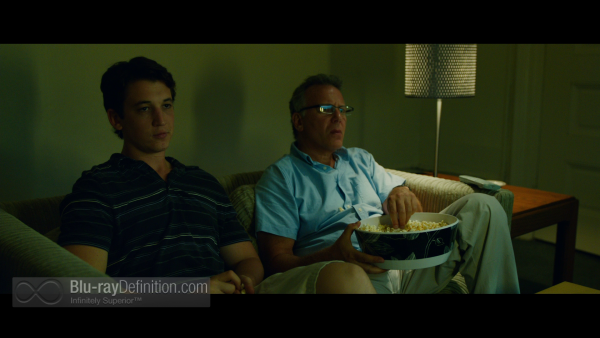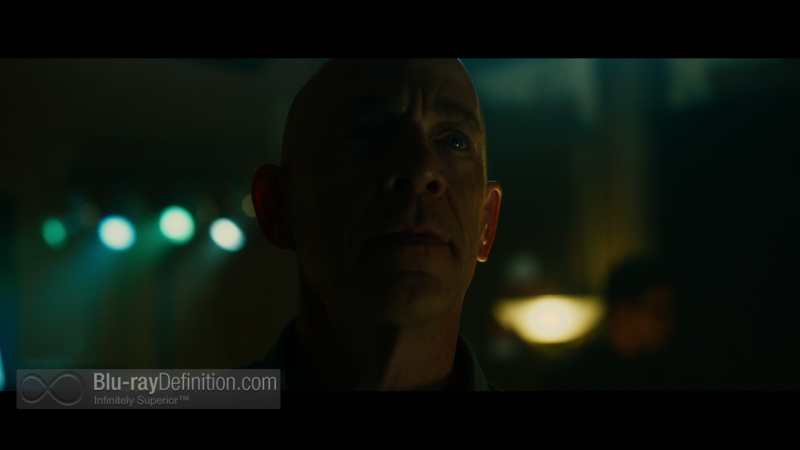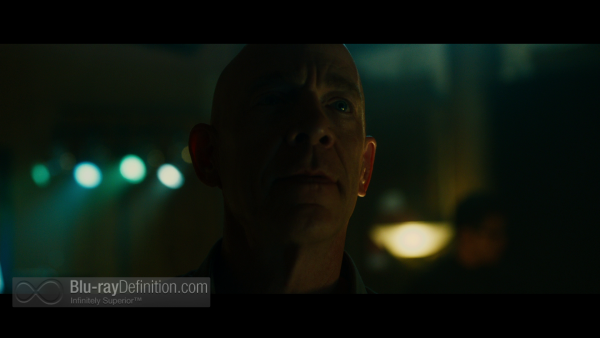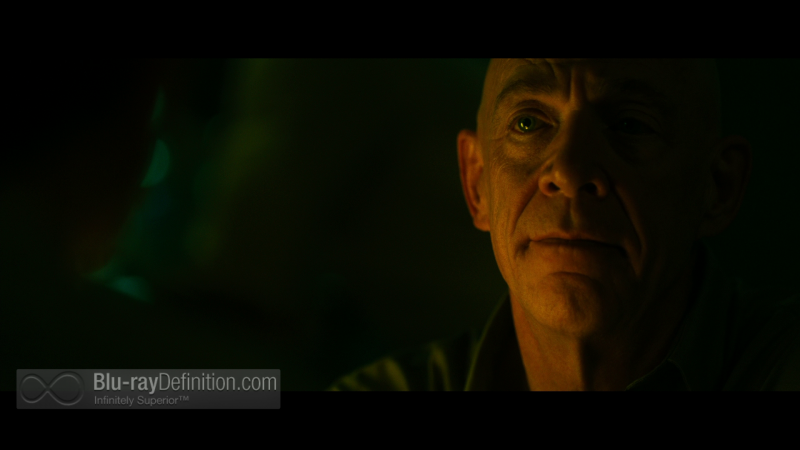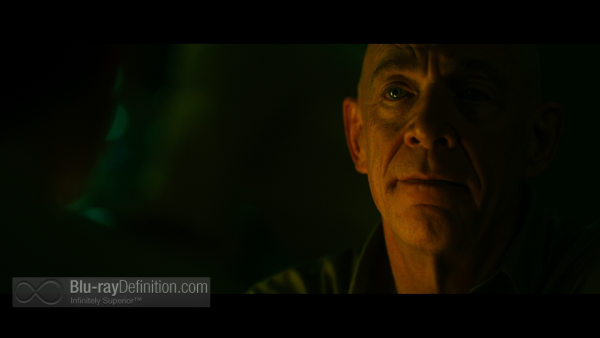 [amazon-product]B00PT3AUYO[/amazon-product]