The 86th Annual Academy Awards – also known as the Oscars – takes place in Hollywood on Sunday night. It is Hollywood's biggest night, and it is also one of the closest Oscar races in recent memory.
Leading the pack in nominations is American Hustle and Gravity, both with 10 nominations each. 12 Years a Slave was nominated for nine awards while Captain Phillips, Dallas Buyers Club and Nebraska have six nominations each.
All of the above films were nominated in the Best Picture category, alongside Her (5 nominations in total), Philomena (4) and The Wolf of Wall Street (5). Four films that were expected to be nominated in this category but were not are: Mandela: Long Walk to Freedom (which received only 1 nomination, for Best Song); Lone Survivor, The Butler (which received no nominations); Saving Mr. Banks; the critically acclaimed Inside Llewyn Davis (which received two nominations); and Rush. 12 Years a Slave is the sentimental and dramatic favorite because of its storyline, a topic no other film has tackled. Gravity could slip in and win because of its special effects wizardry, telling the amazing story of a woman adrift in space. But it looks like 12 Years a Slave will squeak by. Also, the Academy would love to see both Steve McQueen and Brad Pitt (producers of the film) on the podium, accepting the final award of the evening.
The Best Actor category is the most competitive that is has been in a long time. Five lucky men were nominated, but it is more of a shock as to who was left off the list. Christian Bale, a previous Best Supporting Actor winner for The Fighter (2010), is nominated for American Hustle. Bruce Dern is nominated for Nebraska, he was last nominated in the Best Supporting Actor category for Coming Home (1978). Leonardo DiCaprio has garnered his fourth nomination, his third in this category, for The Wolf of Wall Street. DiCaprio was previously nominated for The Aviator (2004), Blood Diamond (2006) and What's Eating Gilbert Grape (1993). Two nominees receive their first nominations. Chiwetel Ejiofor for 12 Years a Slave and Matthew McConaughey for Dallas Buyers Club. Tom Hanks, unfortunately, was not nominated for Captain Phillips, which many people have said was his best performance ever. Robert Redford was also left off the list for All is Lost, it was expected that he would be a shoo-in as a sentimental nominee. Idris Elba wasn't nominated for Mandela: Long Walk to Freedom, and Joaquin Phoenix was left off the list for his excellent mostly solo performance in Her. This race is either a shoo-in for McConaughey or a shoo-in for Chiwotel Ejiofor for 12 Years a Slave. While McConaughey has won 17 Best Actor awards from various critics groups for his performance, Ejiofor  just recently won the BAFTA for Best Actor (Dallas Buyers Club was not eligible for the BAFTA's due to its 2014 release was eligible for a BAFTA, but due to its late release, it was not seen by many BAFTA members and therefore not nominated). If either man wins it won't be a surprise as this is the closest Best Actor race in years. In any other year, Bruce Dern would win for Nebraska. But expect McConaughey to win, he lost 45 pounds to play AIDS victim Ron Woodruff, and he was also very memorable in The Wolf of Wall Street.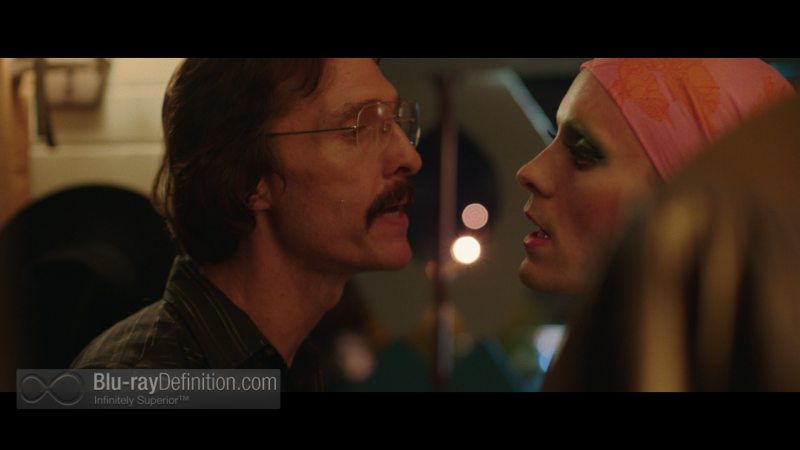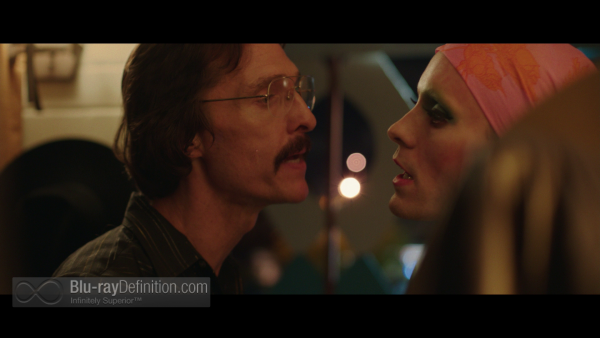 Nominated in the Best Actress category are Amy Adams for American Hustle; this is her fifth nomination and the third in this category. She was previously nominated for Junebug (2005), Doubt (2008), The Fighter (2010) and The Master (2012). Cate Blanchett scored her sixth nomination and third in this category for Blue Jasmine. She was previously nominated for Elizabeth (1998), Elizabeth: The Golden Age (2007), Notes on a Scandal (2006) and I'm Not There (2007). She won in Best Supporting Actress in 2004 for The Aviator. Sandra Bullock receives her second nomination for Gravity, she won a couple years back for The Blind Side. Judi Dench has received her seventh nomination and fifth in this category for Philomena. She was previously nominated for Mrs. Brown (1997), Iris (2001), Mrs. Henderson Presents (2005), Notes on a Scandal (2006) and Chocolat (2000). She won Best Supporting Actress for Shakespeare in Love (1998). Meryl Streep has received her 18th nomination and 16th in this category for August: Osage County. She has won this category twice, for Sophie's Choice (1982) and The Iron Lady (2011). Streep also won a Best Supporting Actress statuette for Kramer vs. Kramer (1979). Her previous nominations are too many to mention. Emma Thompson was left off the list for her work in Saving Mr. Banks. Expect Blanchett to win, she is the favorite by a mile.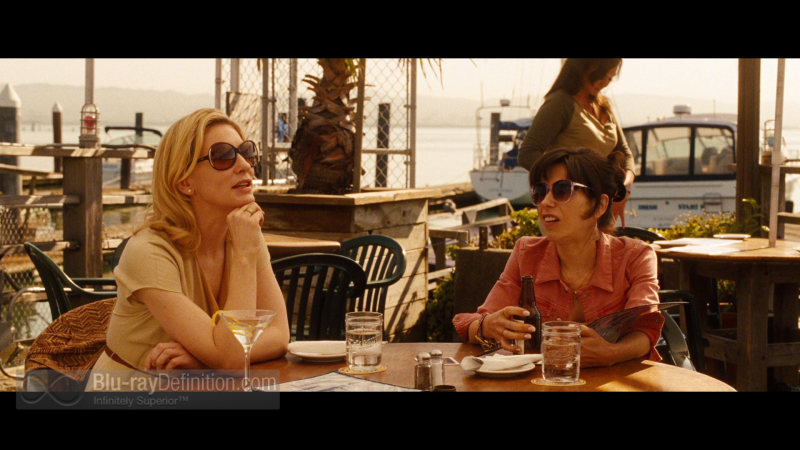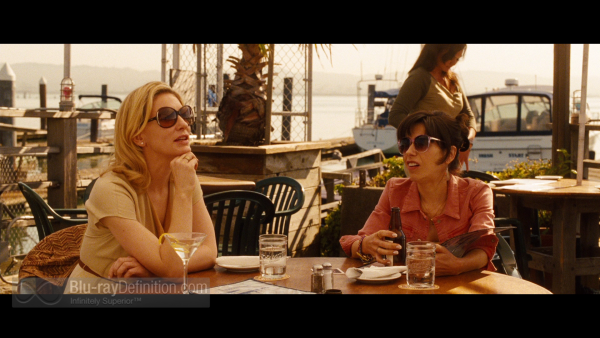 At this point it appears that Jared Leto is the frontrunner for the Best Supporting Actor statuette for his role as Rayon the drag queen in Dallas Buyers Club. Leto has won an incredible 38 awards for this performance, his first performance in a film since 2009's Mr. Nobody. Michael Fassbender could sneak in and take the prize if the Academy feels that it needs to hand 12 Years a Slave lots of awards.
The other nominees include Barkhad Abdi for Captain Phillips, Bradley Cooper for American Hustle, and Jonah Hill for The Wolf of Wall Street. Daniel Bruhl was cruelly left off this list for his performance in Rush. Leto has walked off with the Golden Globe and Screen Actors Guild Awards, lost of a lot of weight to play a drag queen with AIDS, and will be bringing his mother to the ceremony. I hope he already has his acceptance speech written.
In the Best Supporting Actress category, there was one major name left off the nominees list – Oprah Winfrey, who was excellent in The Butler. Sally Hawkins is nominated for Blue Jasmine; Jennifer Lawrence is in the running for American Hustle – she won Best Actress last year for Silver Linings Playbook; Lupita Nyong'o for 12 Years a Slave; June Squibb for Nebraska; and Julia Roberts for August: Osage County. This is Roberts' fourth nomination and second in this category – she was previously nominated for Steel Magnolias (1989) and Pretty Woman (1990). Roberts won Best Actress for Erin Brockovich (in 2000). A month ago I would've predicted that N'yongo was a shoo-in for her performance of a repressed slave in 12 Years a Slave, but Lawrence has been winning the majority of awards for her role in American Hustle. And while Lawrence won the Best Actress statuette last year for Silver Linings Playbook, she could possibly win back-to-back Oscars. However, N'yongo and Lawrence may cancel each other out, as this is how close this race is, and any of the other nominees could sneak in and win.
Alfonso Cuaron should and will win Best Director for Gravity. Cuaron waited for new technology to be built in order to make the movie that he wanted to make. Gravity has received worldwide excellent reviews and is still making loads of money. Plus, he's won the DGA, BAFTA and the Golden Globe Awards for Best Director. It is highly unlikely that Steve McQueen will win this, but if he does he will be the first Black filmmaker to win Best Director. It's Cuaron's award, and deservedly so.
Oscars fact sheet:
 Eight actors have received their first acting nomination
Bradley Cooper, Jennifer Lawrence and Amy Adams were all nominated last year
Jennifer Lawrence is the youngest three-time acting nominee at 23 years old
American Hustle received nominations in all acting categories, and the Best Picture, Director and Writing categories as well. The last time this happened was last year for Silver Linings Playbook
Woody Allen has received his sixteenth writing nomination, a record, for Blue Jasmine. He was won four Oscars in total
All of the nine Best Picture nominees were released in the last three months of 2013
June Squibb is the oldest Best Supporting Actress nominee
Jackass Presents: Bad Grandpa got a nomination for Best Makeup and hairstyling