– –

The Film
[Rating:4.5/5]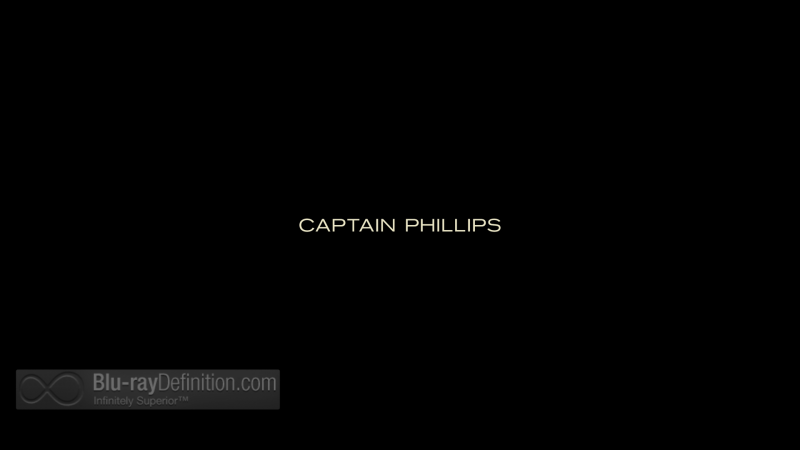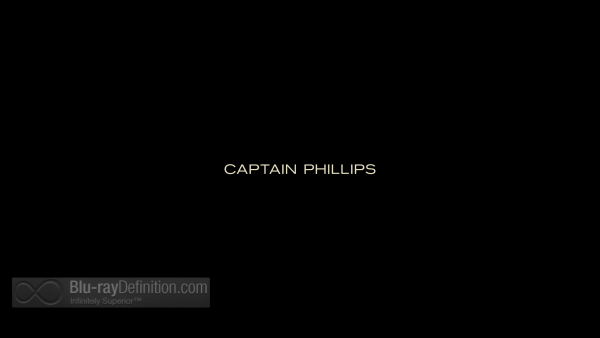 Films about ordinary people showing extraordinary courage in times of crisis that are based on true stories have a long tradition in Hollywood. Captain Phillips is one such film, based on the true story of Richard Phillips, the U.S. cargo-ship captain who surrendered himself to Somali pirates in order to save his crew. The screenplay is adapted by screenwriter Billy Ray from Phillips' own book, A Captain's Duty: Somali Pirates, Navy SEALS, and Dangerous Days at Sea.
Captain Richard Phillips (Tom Hanks) and his crew are ferrying food around the African horn when they are attacked by a crew of four determined Somali pirates in an impossibly small fishing boat who manage to board and take over their ship, the Danish-owned MV Maersk Alabama. As soon as they are boarded, Phillips orders his crew into hiding down below in the engine room and he faces off against the scraggy and ruthless pirate leader Muse (Barkhad Abdi) himself. Immediately angling for appeasement, Phillips offers Muse the $30,000 in cash the ship is carrying in their safe if they'll leave, but it isn't enough. Muse demands that Phillips lead them on a search through the entire ship to find the missing crew members. That's when the real trouble begins. The crew put up their best efforts at sabotage — cutting the engines, the emergency power, and even laying down a trap of broken glass for one of the barefooted pirates to step on. They even manage to trap Muse alone when he sends away his crew member. They stab him through the hand and hold him hostage, which seems like a victory at first. The pirates are going to leave with the cash in the lifeboat, but they demand that Phillips go with them. Rather than give Phillips up when they get Muse back, they take off with Phillips as a hostage and head back for Somalia. Now there's a hunt on by the Navy SEALS to save the Captain before the pirates reach Somalia with him, but the ruthless Muse has no intention of letting Phillips go, even if it means they will all have to die.
It's not surprising that Hanks puts on a powerful performance in Captain Phillips, showing a vast emotional range here, from anger to sympathy, even for his captors. At one point he tries to help the young teenaged pirate whose foot is badly bleeding, even at the violent objection of the other pirates. He's equally wise and, as one might expect, scared, but calm and collected. The biggest surprise in Captain Phillips is the rather sympathetic portrayal of Muse by Barkhad Abdi. One can see beyond his anger and aggression straight through to a young man trapped in his circumstances and unable to see beyond his limited sphere.
Paul Greengrass' (The Bourne Ultimatum) usual style of direction works to really good effect in this film. The tight, shaky handheld shots impart a sense of perpetual motion and action that heightens the sense of tension and danger. In the constrained spaces in which the film is set, this really works to keep Captain Phillips from stagnating like many such films set in confined areas can. Furthermore, when there are opportunities for more openness, Greengrass blends this style in well, such as when the pirates are on the attack and we get a shot of them through the binoculars. It offers the feel of the spacious, open seas, but also constrains our view for the tight, claustrophobic feeling that pervades the film.
Video Quality
[Rating:4/5]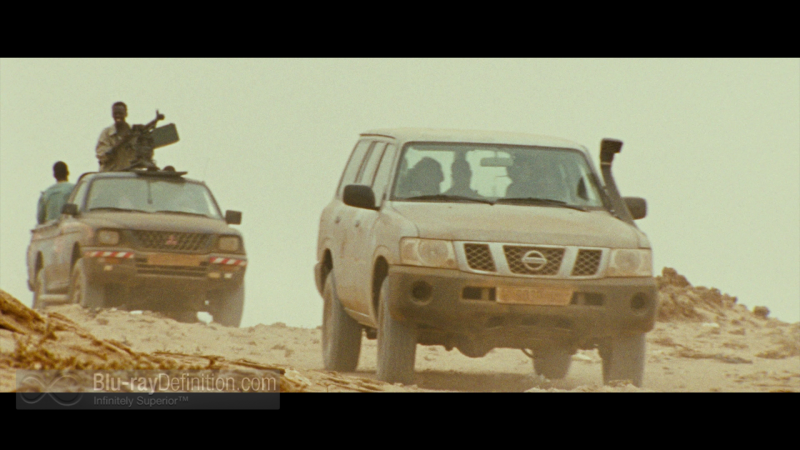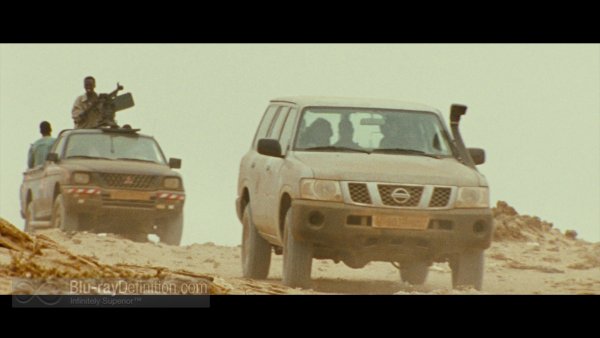 Captain Phillips was shot on a variety of formats, with those mainly being 35mm/Super 35, with some scenes in 16mm and HD. It's a gritty film to be sure and this AVC/MPEG-4 1080p encodement to Blu-ray from Sony reflects that. There is a thick grain structure apparent many times, but rather than detracting from the enjoyment of the film, it heightens the tension. It looks natural and filmic, with no evidence of edge enhancement, noise, or any other unwanted artifacts such as banding or posterization.
Audio Quality
[Rating:4.5/5]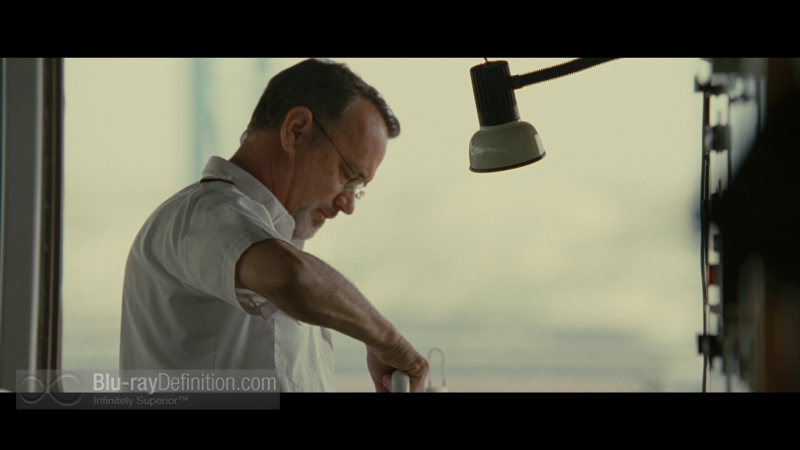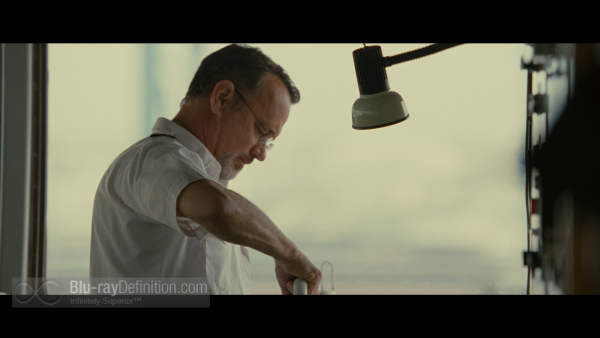 A rather atmospheric English DTS-HD Master Audio 5.1 (48kHz/24-bit) soundtrack is provided alongside French and Spanish Dolby Digital 5.1 dubs. The lossless 5.1 track is far from being the most aggressive for a Hollywood blockbuster, but it does succeed in dropping us right into the middle of the action on the high seas. We can hear the waves lapping against the side of the boat, the bleeps and knocks of the engines, and, in closer quarters, such as on the lifeboat, it still maintains a strong balance of sounds between front and back. Dialogue is full and clear, even for the heavily-accented Somalis.
Supplemental Materials
[Rating:2/5]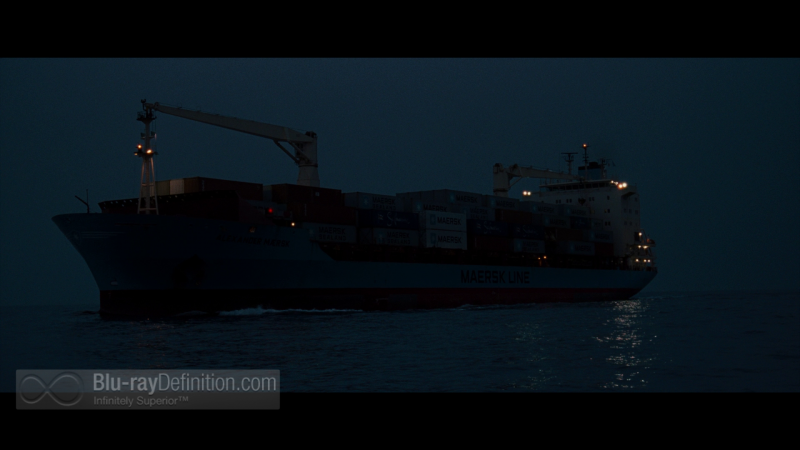 DVD
Digital HD UltraViolet
Commentary with Director Paul Greengrass
Capturing Captain Phillips (1.78:1; 1080p/24; 00:58:16):

Embarkation
Full Ahead
Stand Fast
The Definitive Word
Overall:
[Rating:4/5]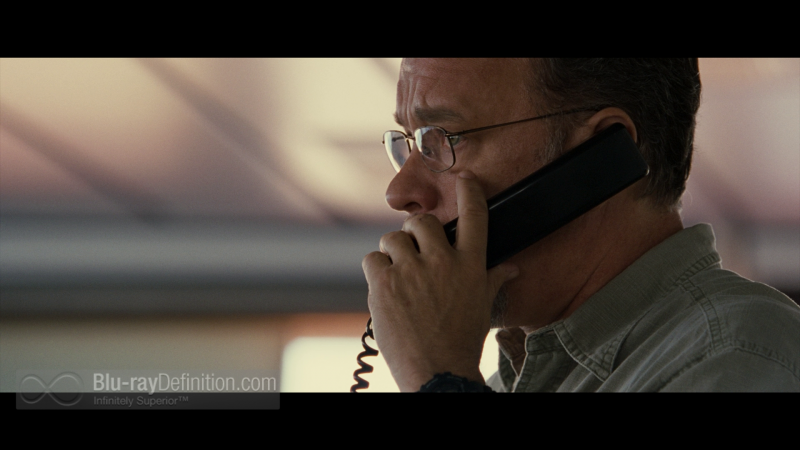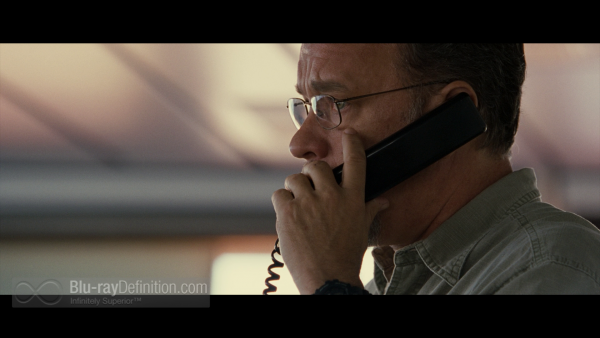 Kudos goes to Greengrass for capturing this true story so well and for massaging such brilliant performances out of the entire cast. It is true that Barkhad Abdi is a revelation here, imparting humanity into a truly unlikable character, but Hanks towers over this film in every way. His brilliant performance, from the early, juxtaposed opening scenes, to the stunning final moments, is one for the ages. Captain Phillips should be on everyone's must-see list, if they haven't seen it already.
Additional Screen Captures
[amazon-product]B008JFUNNM[/amazon-product]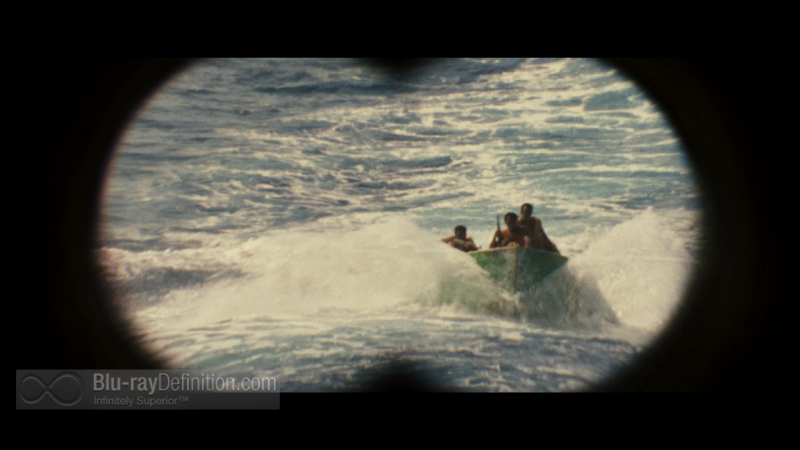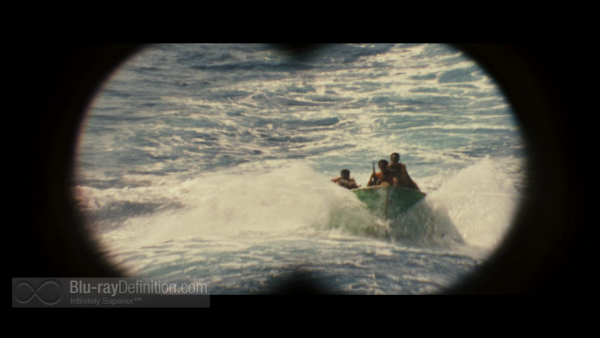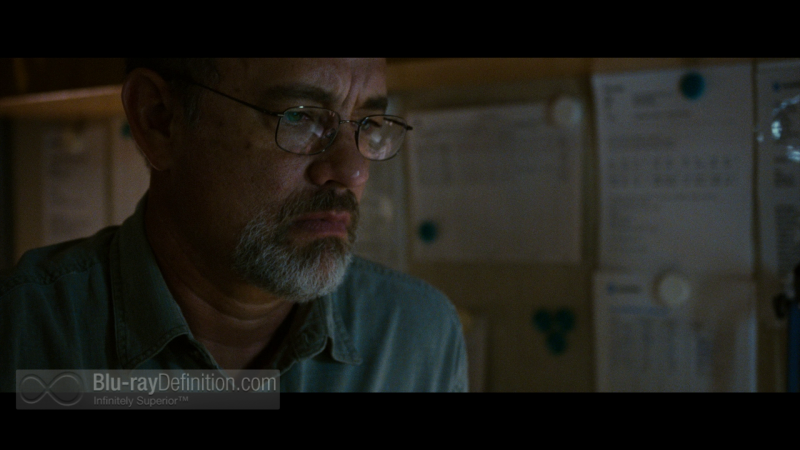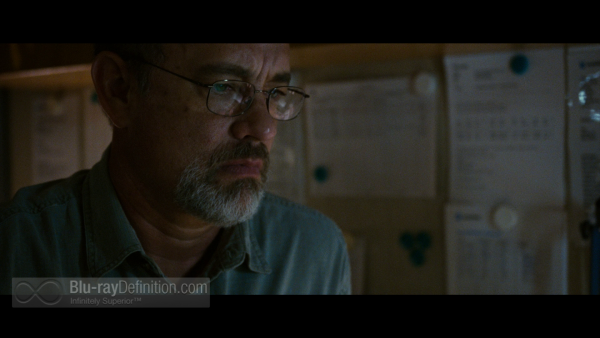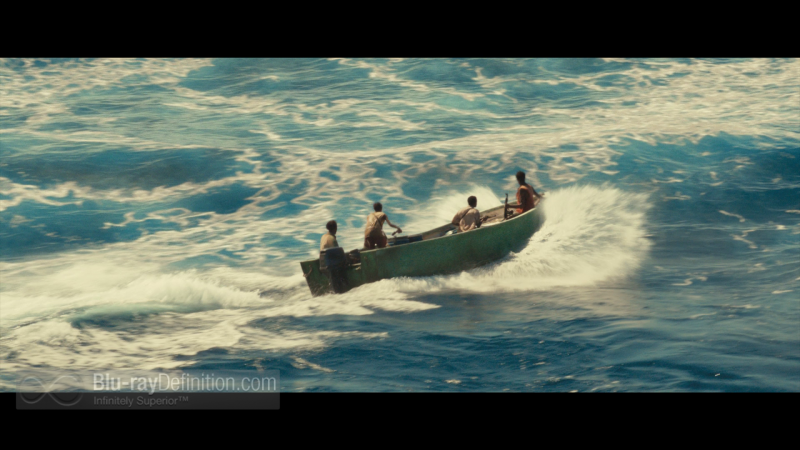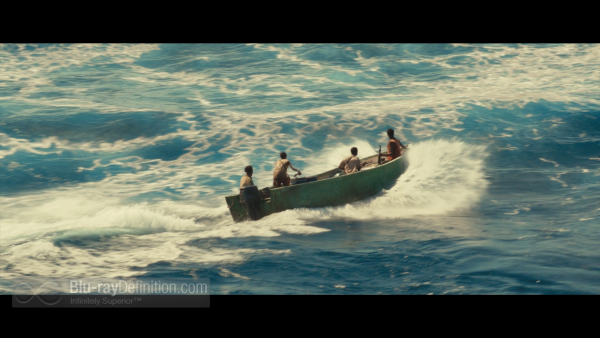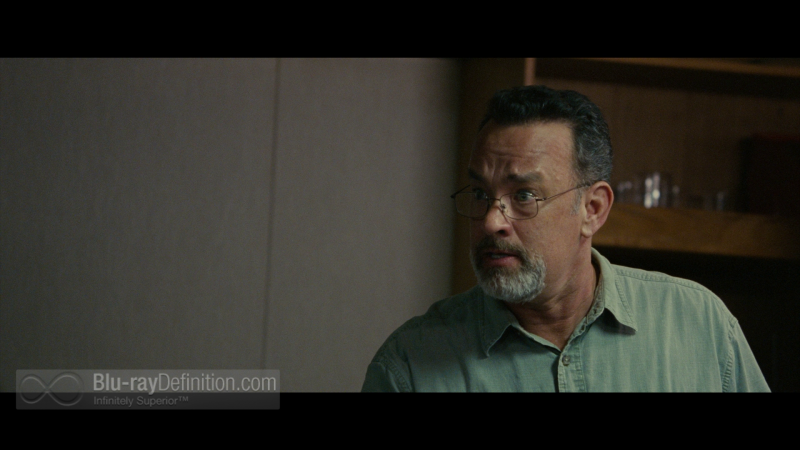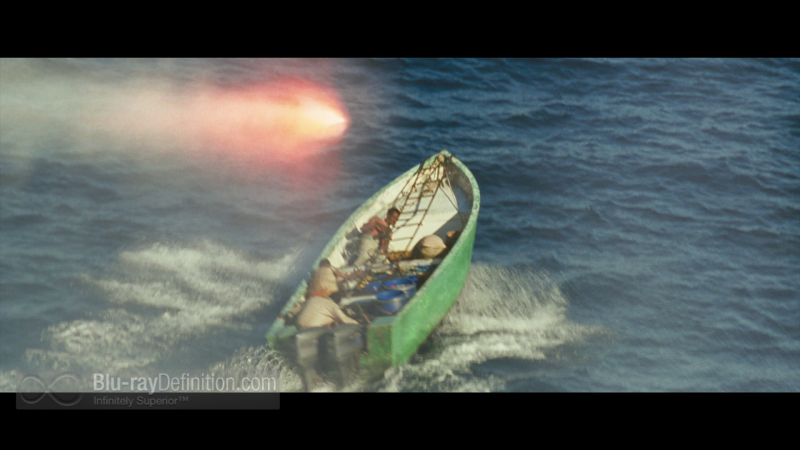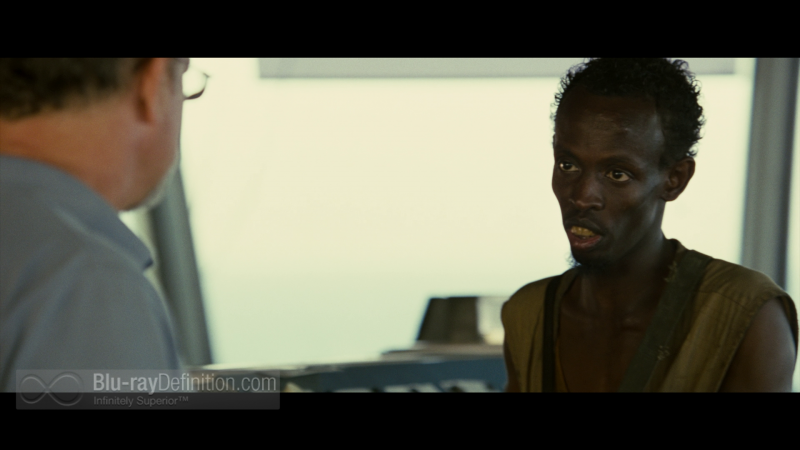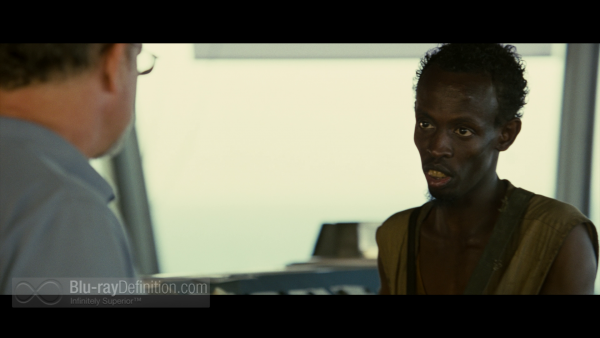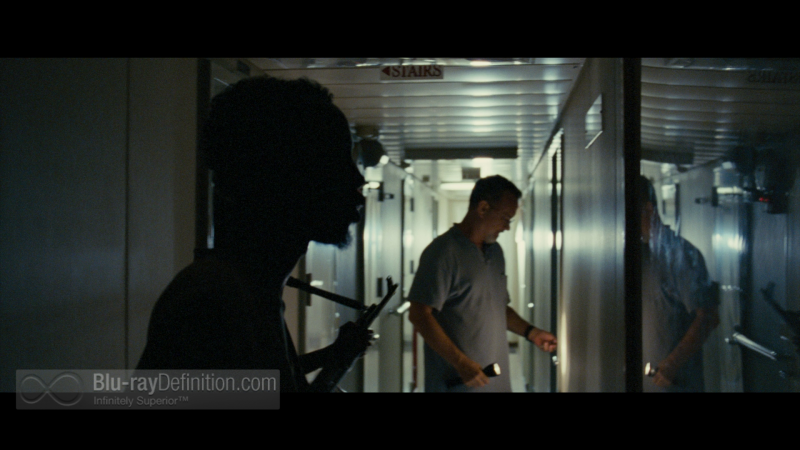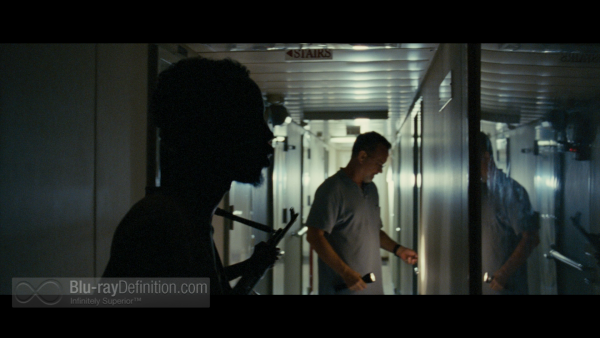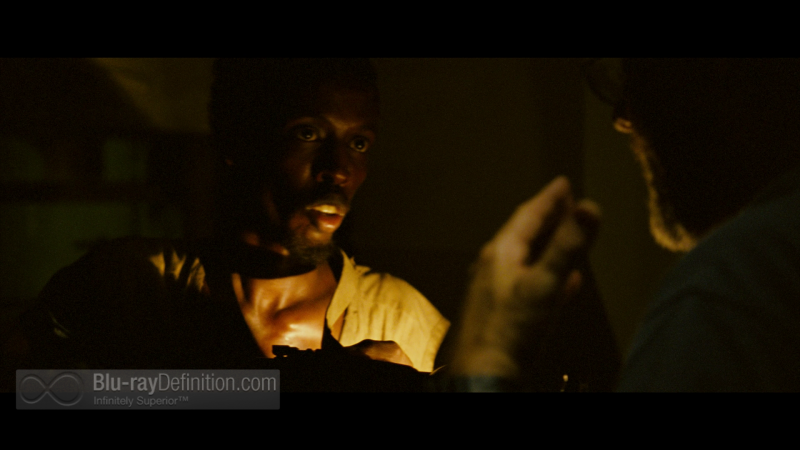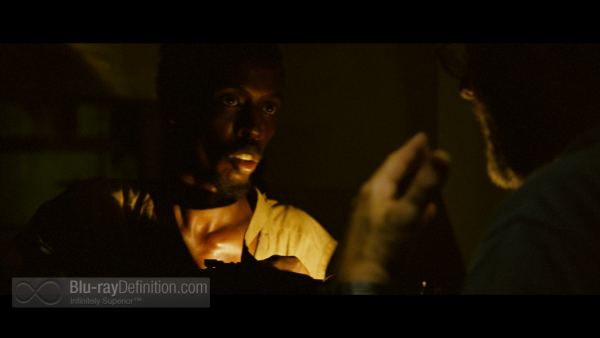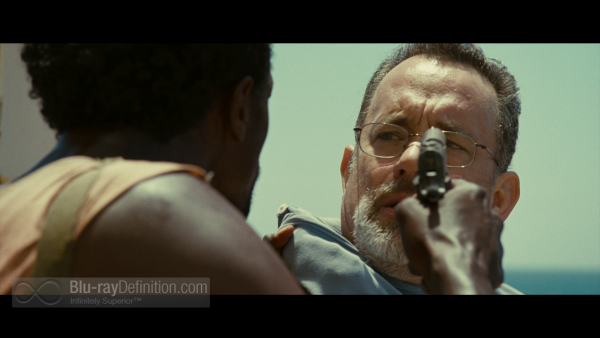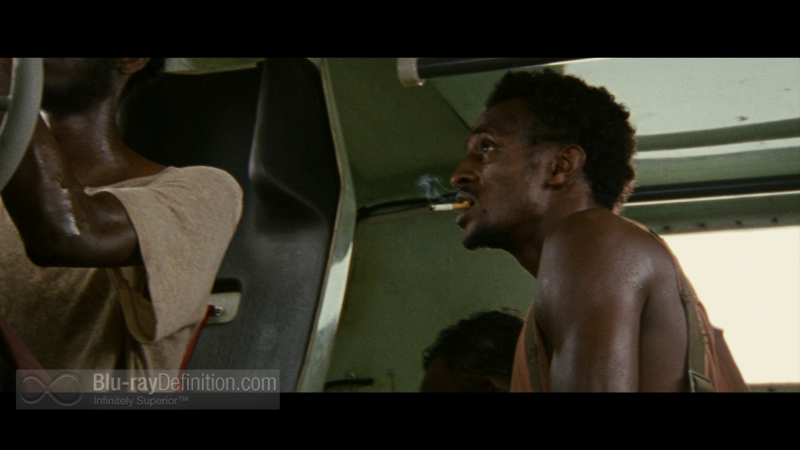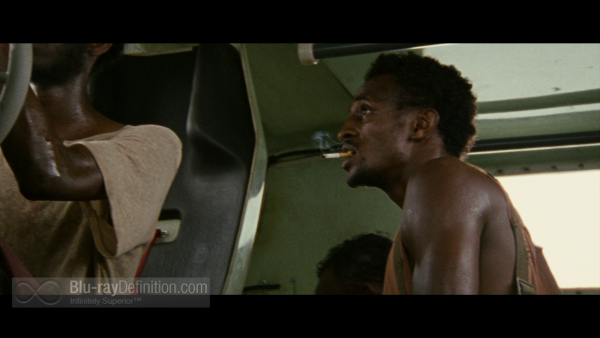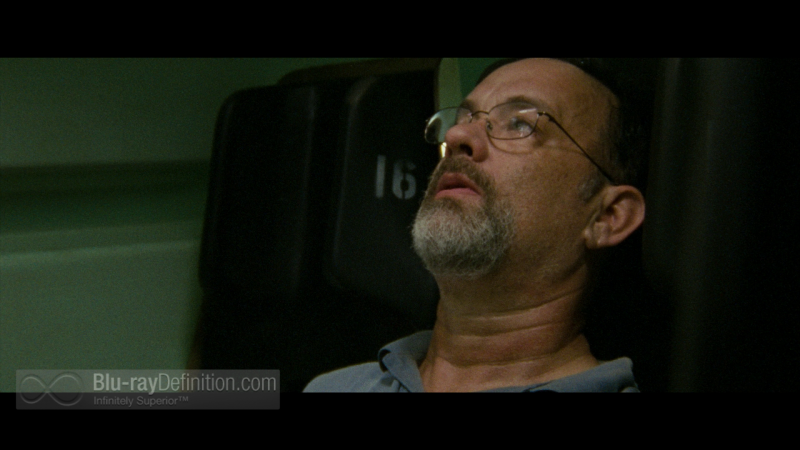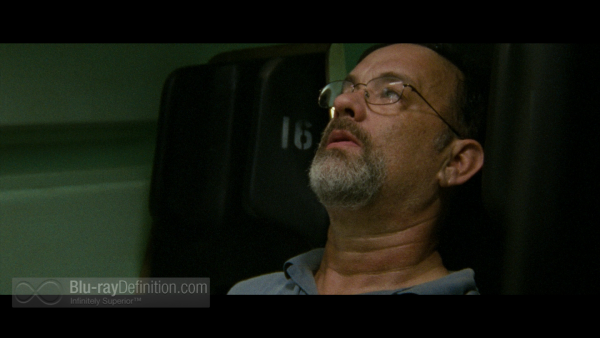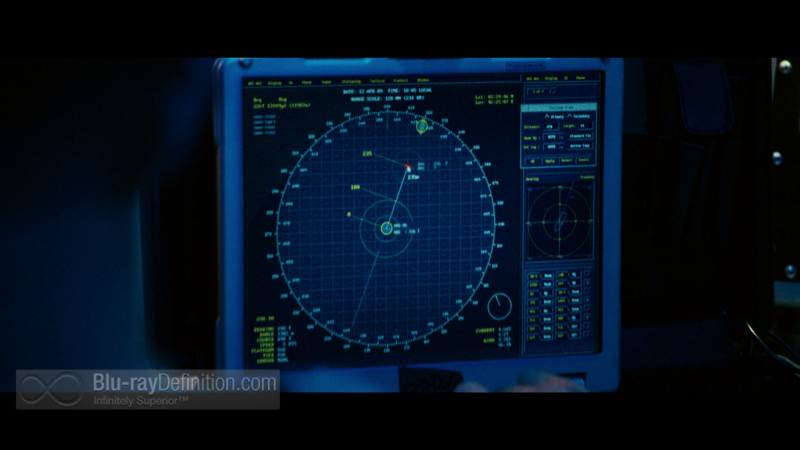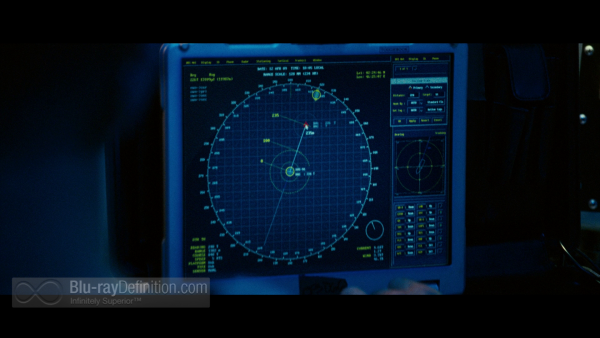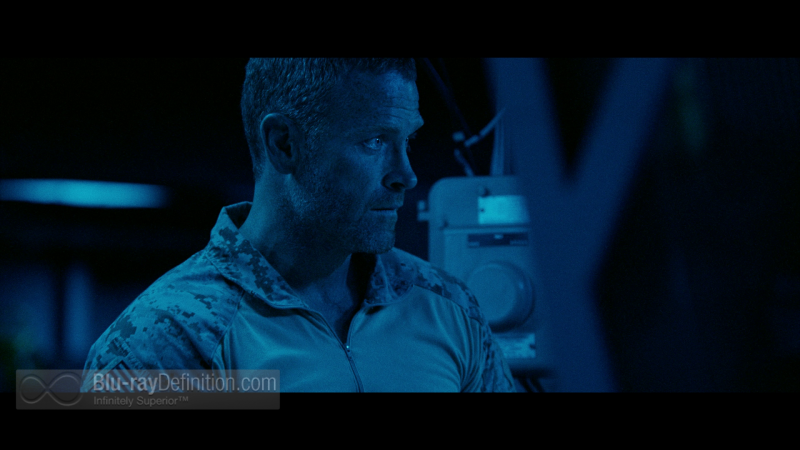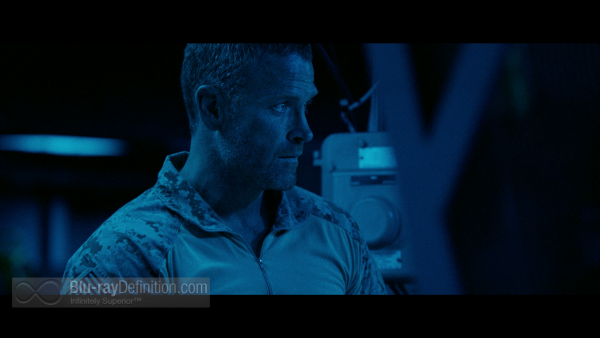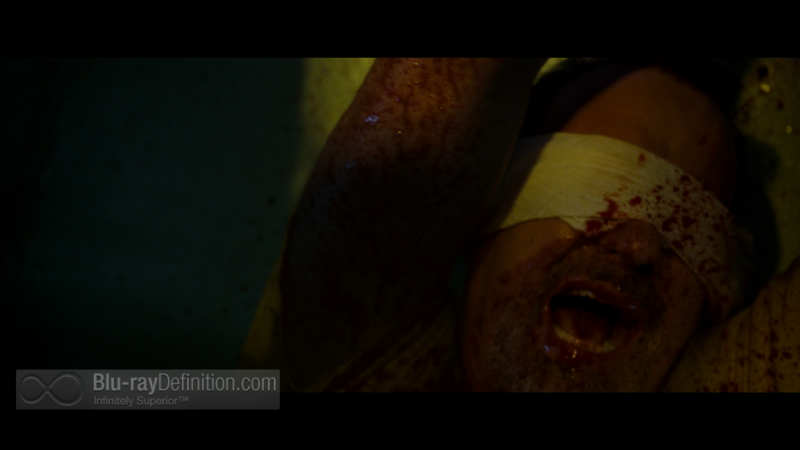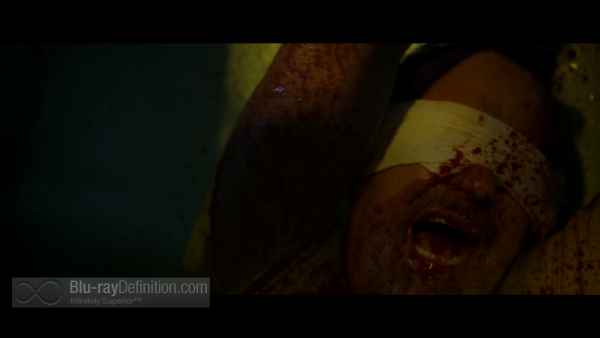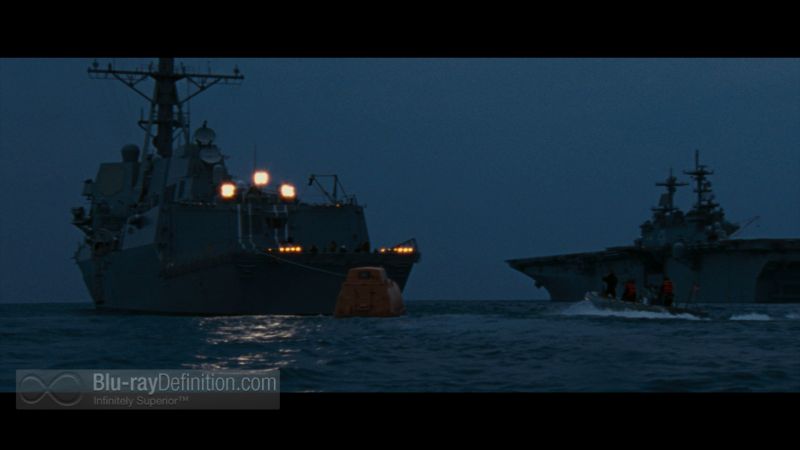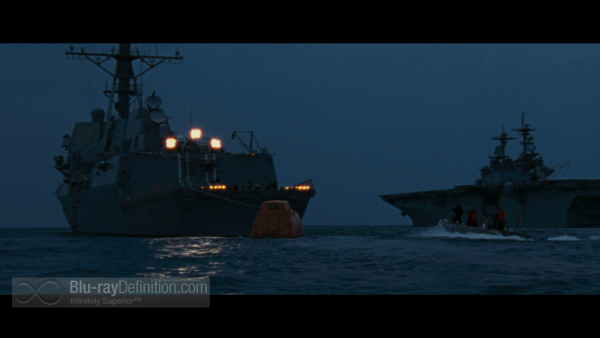 [amazon-product]B008JFUNNM[/amazon-product]