– –

The Series
[Rating:5/5]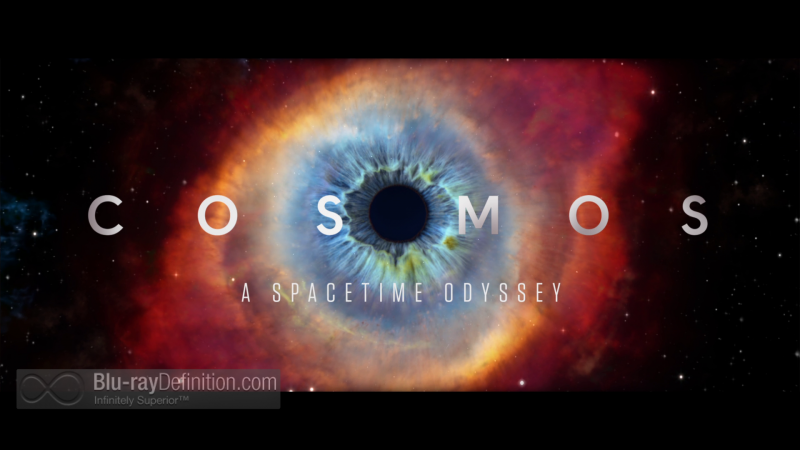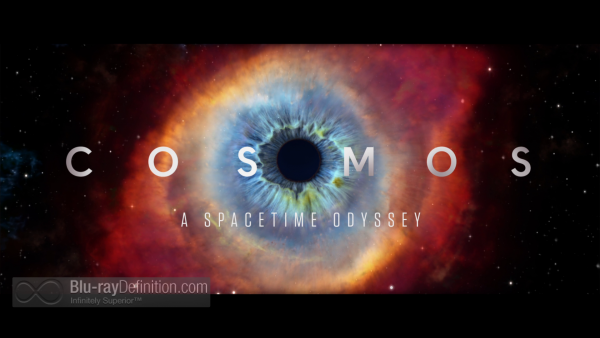 Seth MacFarlane (TV's Family Guy) and the widow of Carl Sagan, Ann Druyan, came together to create this monumental continuation of Sagan's classic 1980 series for PBS, Cosmos: A Personal Journey. Bringing in astrophysicist Neil deGrasse Tyson, who, himself, was mentored by Sagan as a boy, to take over as the presenter, and also bringing onboard the likes of Brannon Braga (TV's Star Trek: The Next Generation; TV's 24) to produce and direct, the series Cosmos: A Spacetime Odyssey seeks to reignite the spirit of scientific programming on television in this era of a dumbing down of the public airwaves. It found its home on, of all places, the Fox networks, home of the anti-science Fox News crowd, and ran concurrently on the Fox Network, and National Geographic cable network. Across its 13-episodes, the series borrowed from its 1980 predecessor some of the established storytelling style and framework of that series, like the "Ship of the Imagination" and the "Cosmic Calendar", but it also modernized with heavy CGI visual effects, animated sequences to tell of historic events in science, and updated the science for modern findings and understanding as it is today.
It could not have been more successful. From the opening episode "Standing Up in the Milky Way", where in a wonderfully touching tribute to Carl Sagan, Neil deGrasse Tyson stands on the very same spot where Sagan opened his series and invites us to join him on a journey in a ship of the imagination, and takes us through the universe, magnificently rendered in photos and CG, we are captivated.
The writing and Tyson's style of engaging the audience in easily understandable terms are what make Cosmos a success. Whether he's explaining the speed of light in "A Sky Full of Ghosts" or what Fraunhofer lines are in "Hiding in the Light" he makes it approachable.
The CGI work and animation are also not to be dismissed here. Cosmos looks breathtaking. We are taken on an amazing visual journey the likes of which have not been seen on television in a long while, and it sounds fantastic as well. Whether it be the whooshing sound effects or the new age-like score of Alan Silvestri (Captain America: The First Avenger; Forrest Gump), we are drawn into a soundscape that sparks the imagination.
Video Quality
[Rating:5/5]
Fox gives Cosmos a strong AVC/MPEG-4 108op presentation on Blu-ray. It is crisp and clean with little in the way of video noise. Contrast is superb while shadow detail is nicely nuanced. The CG effects look amazing and the live-action HD footage of outdoor settings rivals some of the best documentaries out there on Blu-ray, reaching just a tad under the level of something like Planet Earth. The animated sequences really come through with a crisp and clean look as well, and despite their reserved color palette are quite eye-catching in their own right.
Audio Quality
[Rating:5/5]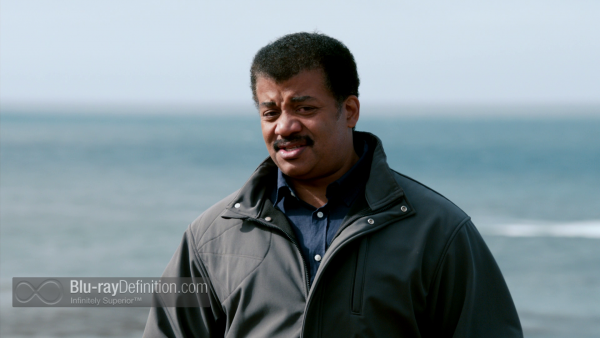 An equally powerful and reference quality audio track is included here in DTS-HD Master Audio 5.1 (48kHz/24-bit). It really surrounds you in the foley effects and new age-y score of Alan Silvestri. Tyson's dialogue bursts through, however, loud and clear with full force in the center channel, while the spaciousness and dynamics of the mix only serve to highlight this even further.
Supplemental Materials
[Rating:3.5/5]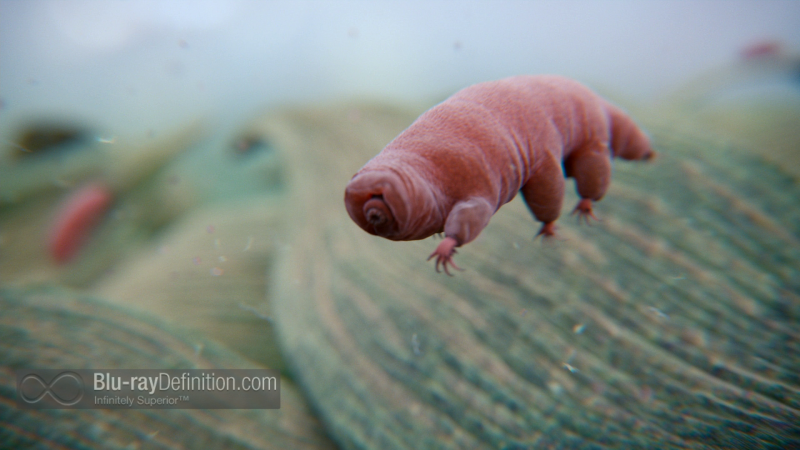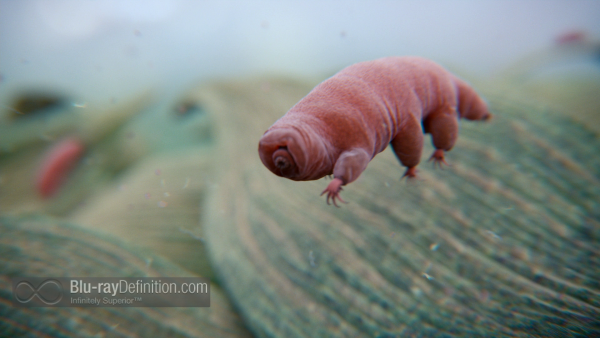 There are a strong array of extras supporting this package, from an audio commentary for the opening episode to a featurette celebrating the legacy of Carl Sagan. Also included is a featurette with some rather candid behind-the-scene footage of the Cosmos crew and presenter at the 2013 Comic-Con and an interactive version of the series' Cosmic Calendar.
Audio commentary for "Standing Up in the Milky Way" by Ann Druyan, Mitchell Cannold, Brannon Braga, Jason Clark and Kara Vallow
Celebrating Carl Sagan: A Selection from the Library of Congress Dedication (1.78:1; 1080p/24; 00:34:37)
COSMOS: A Spacetime Odyssey at Comic-Con 2013 (1.78:1; 1080p/24; 00:40:03)
COSMOS: A Spacetime Odyssey – The Voyage Continues (1.78:1; 1080p/24; 00:41:20)
Interactive Cosmic Calendar
The Definitive Word
Overall:
[Rating:4.5/5]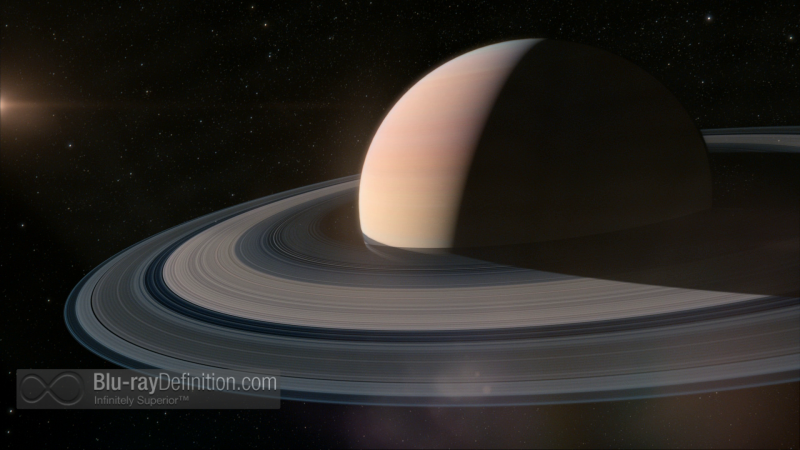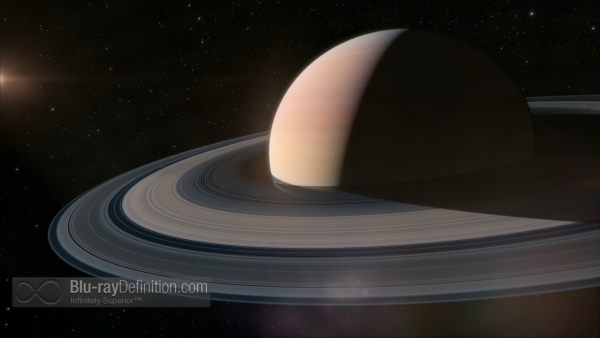 Cosmos: A Spacetime Odyssey is a captivating scientific journey that whittles down complex theories into easy to understand terms bolstered by beautiful imagery and the charismatic presentation by Dr. Neil deGrasse Tyson. This Blu-ray presentation by Fox will be a perfect presentation for your home theatre, so gather the kids around and do some learning.
Additional Screen Captures
[amazon-product]B00IWULSTC[/amazon-product]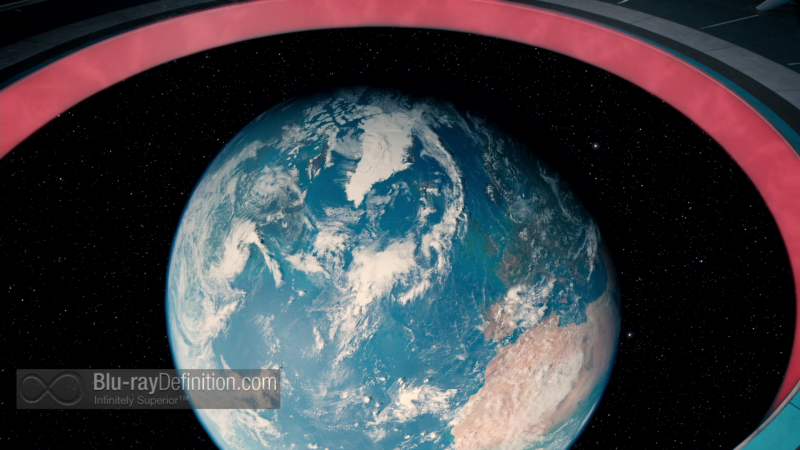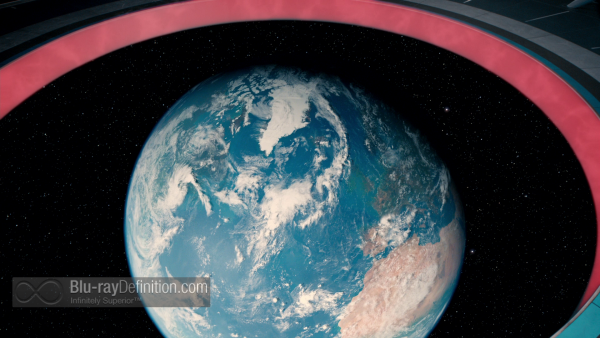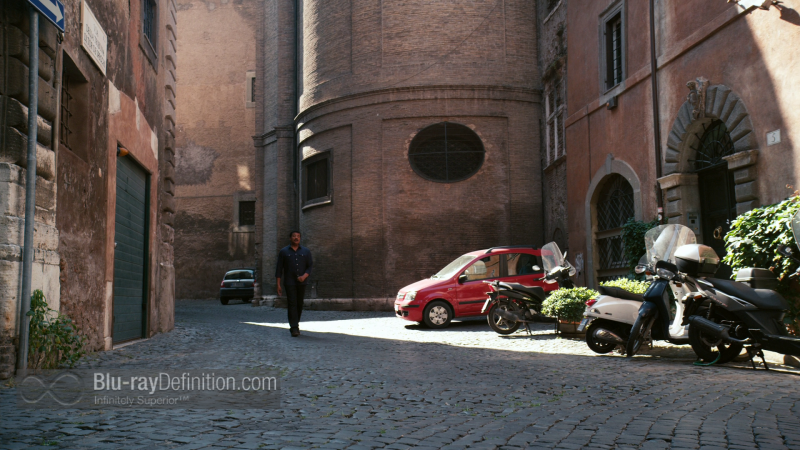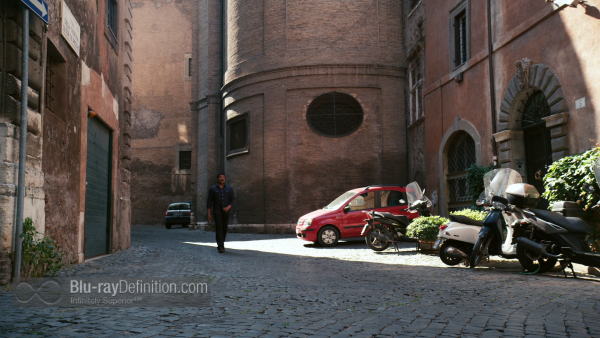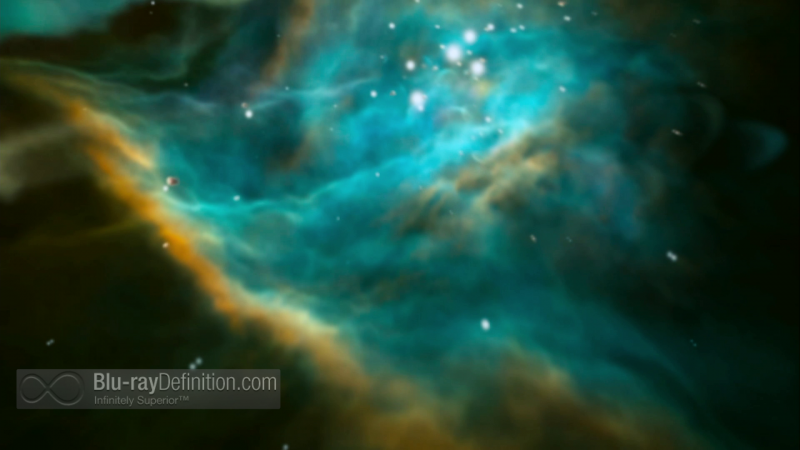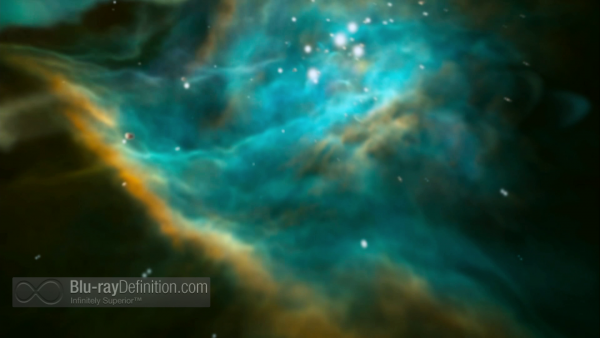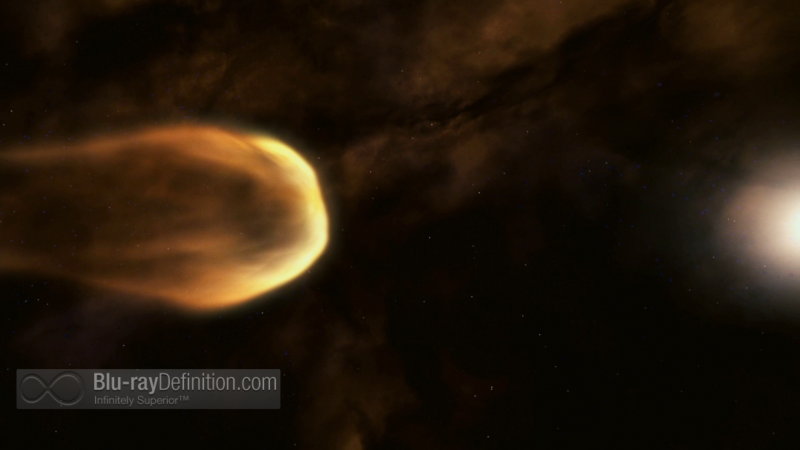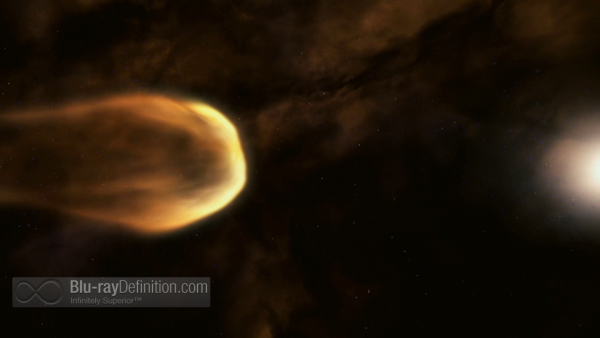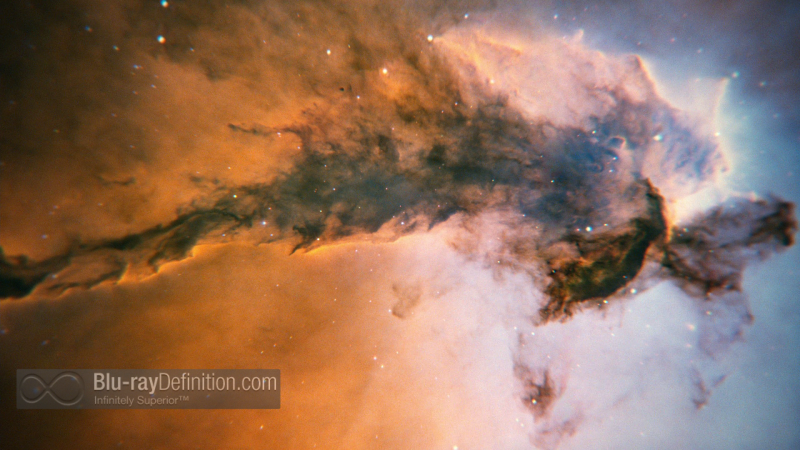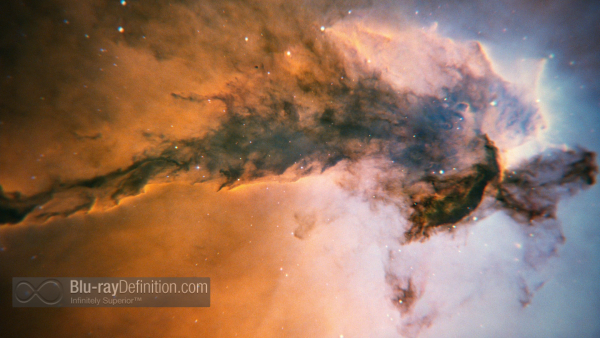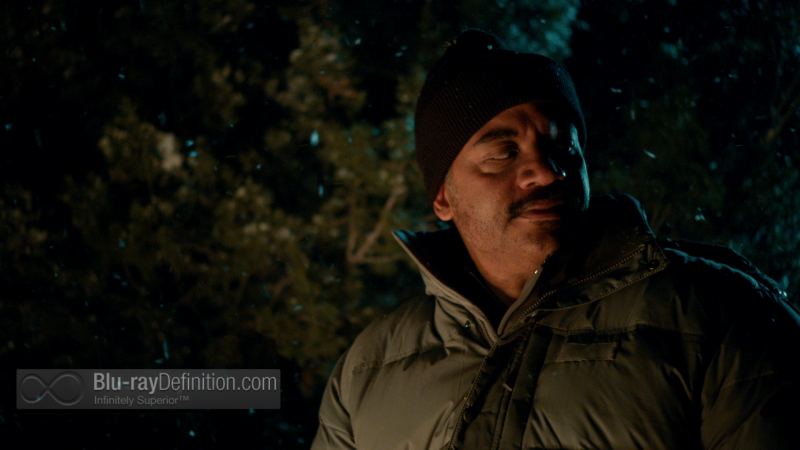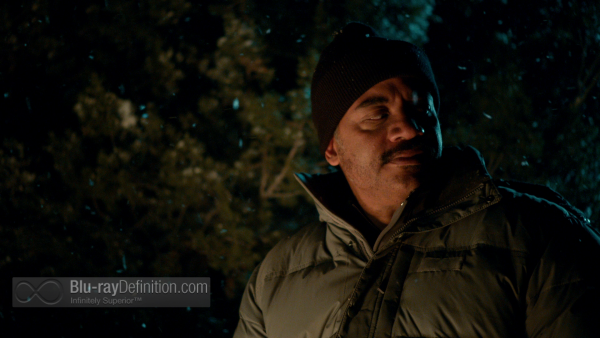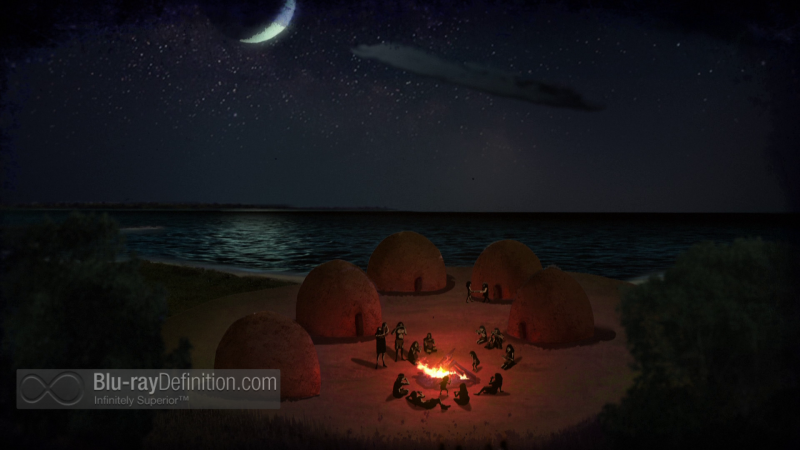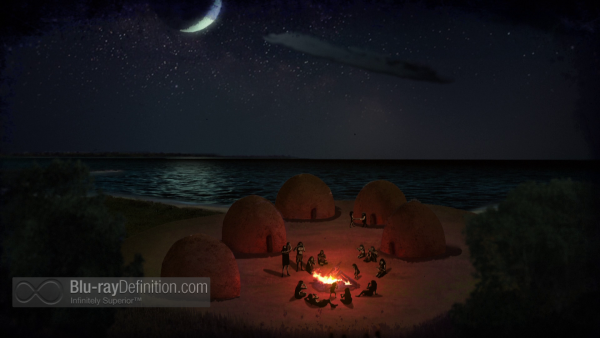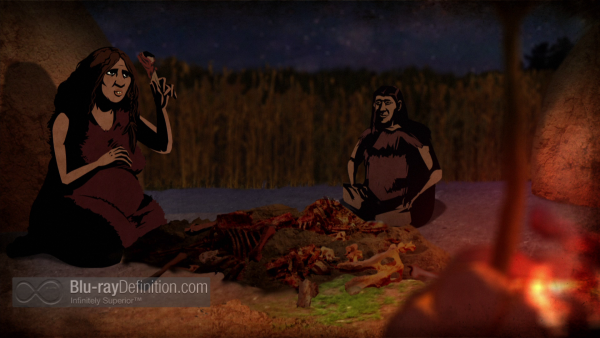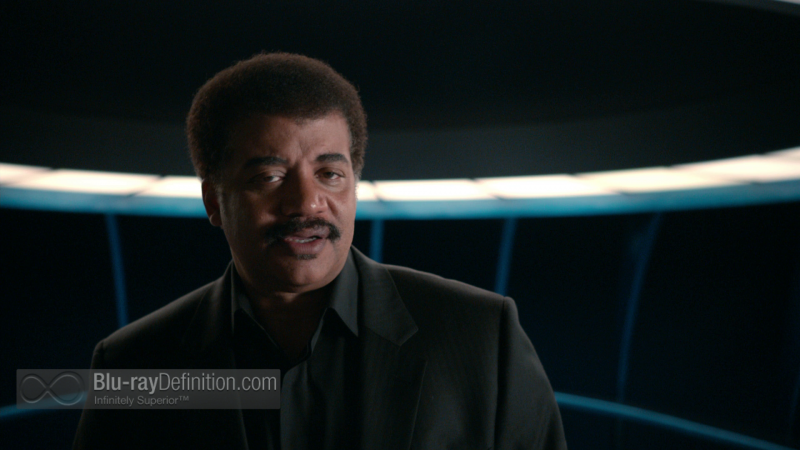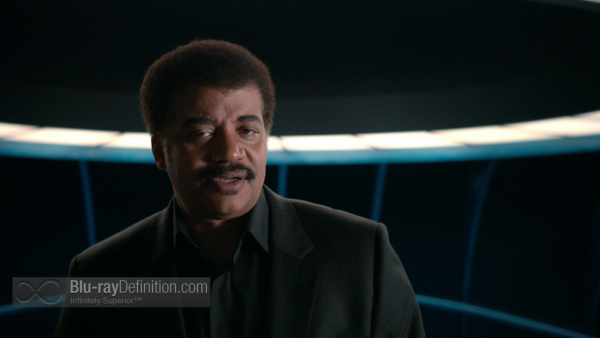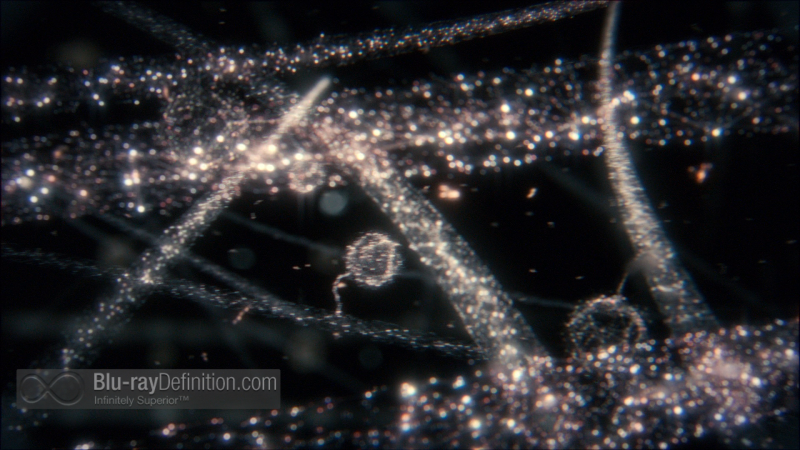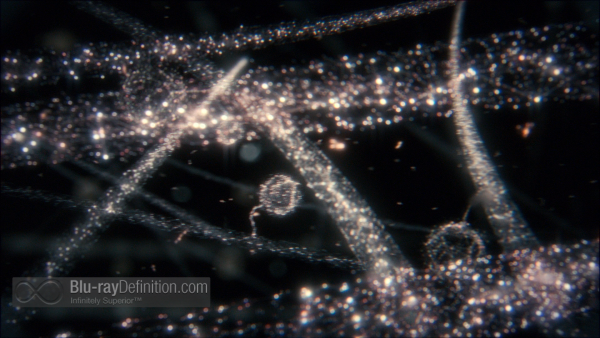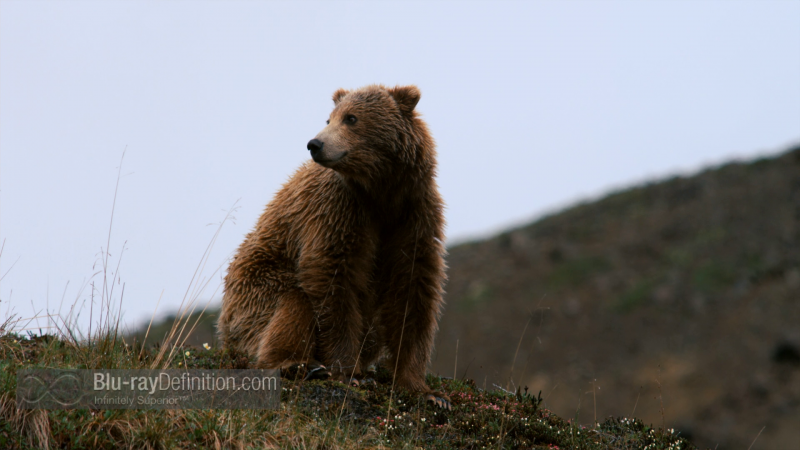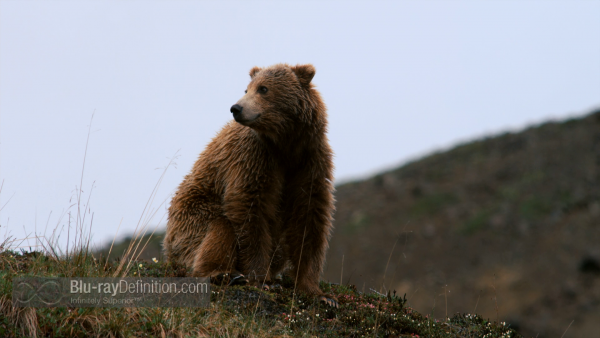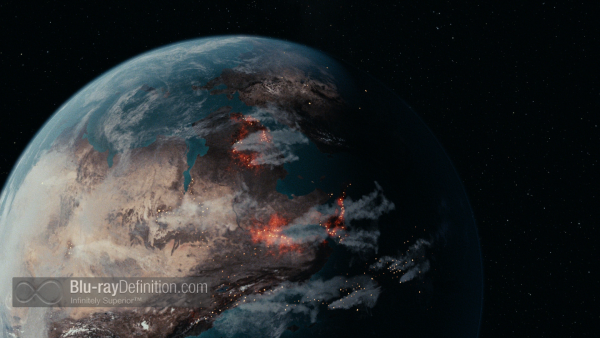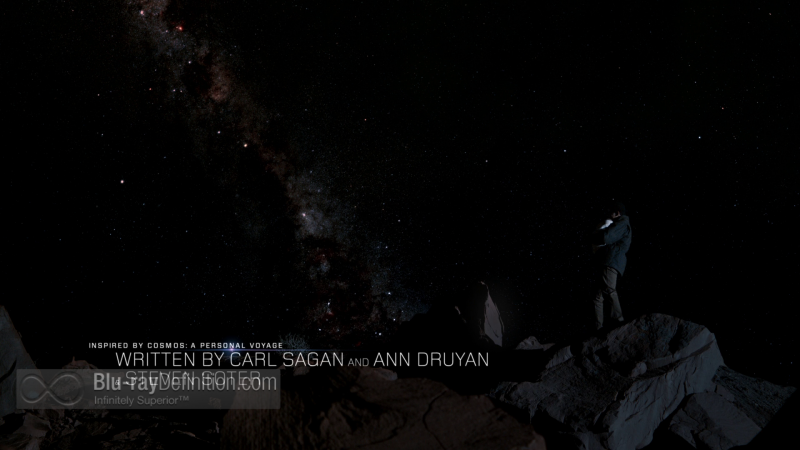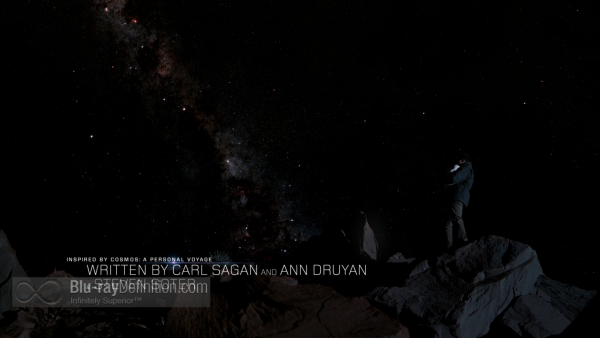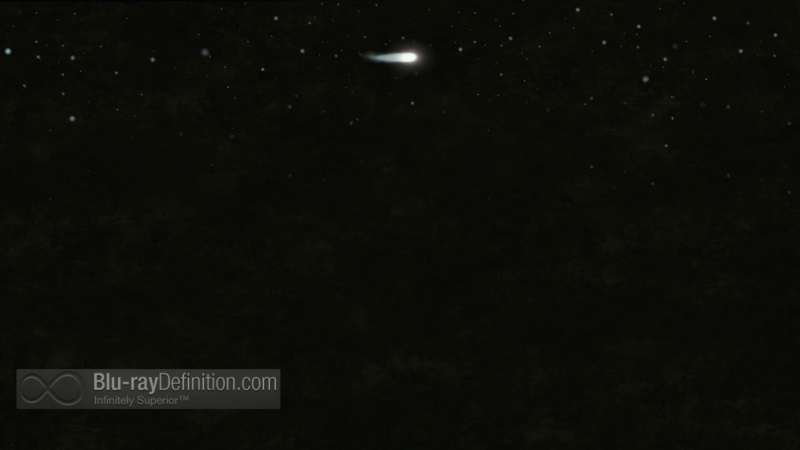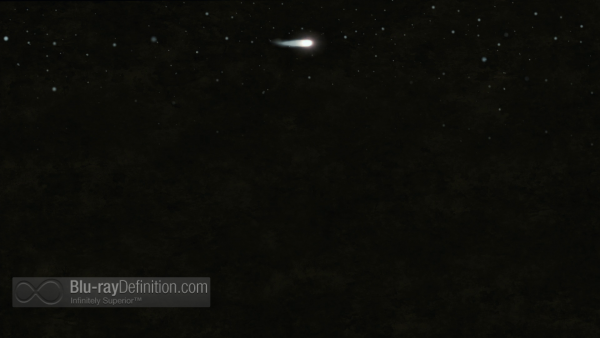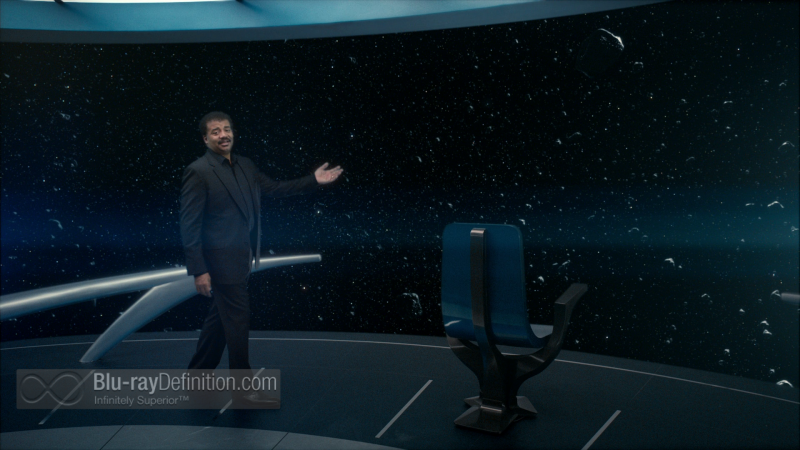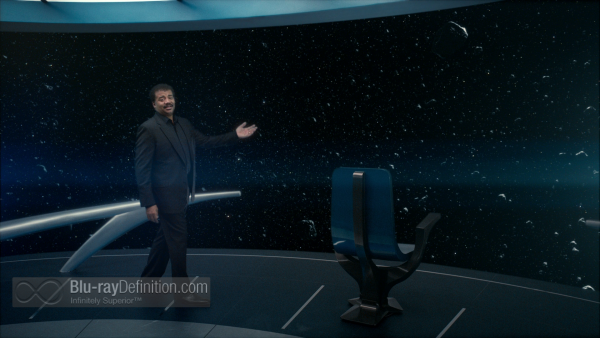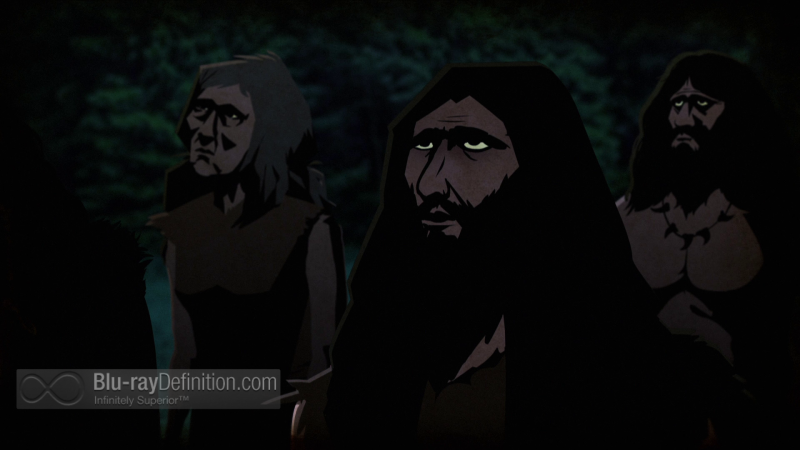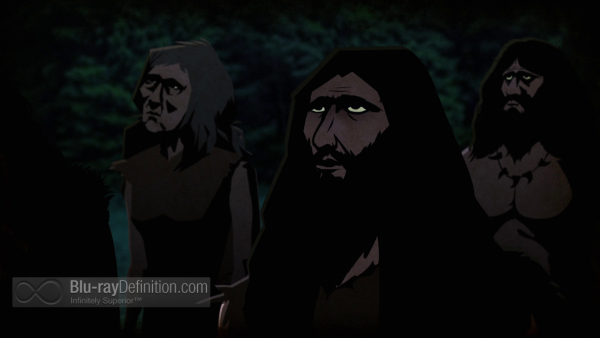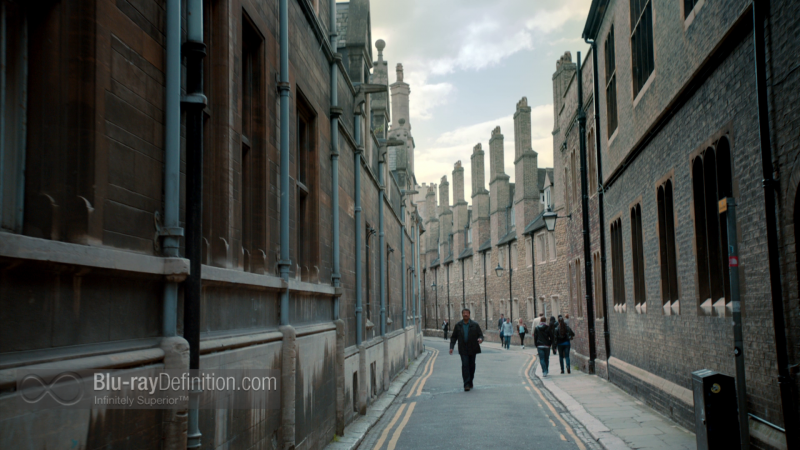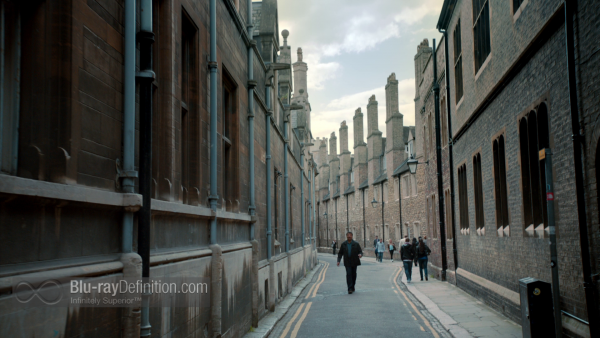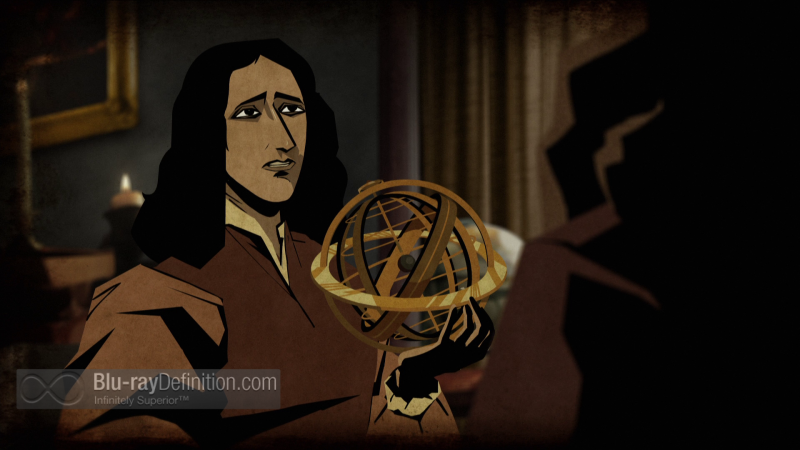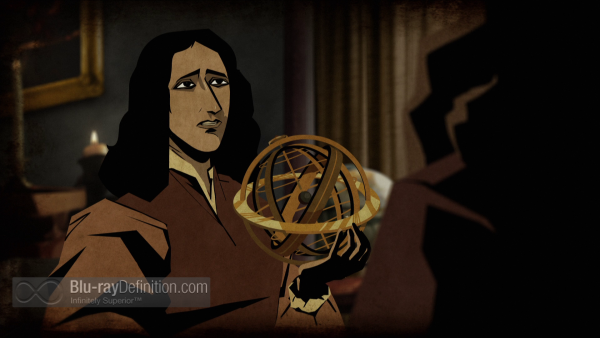 [amazon-product]B00IWULSTC[/amazon-product]