Estimated reading time: 6 minutes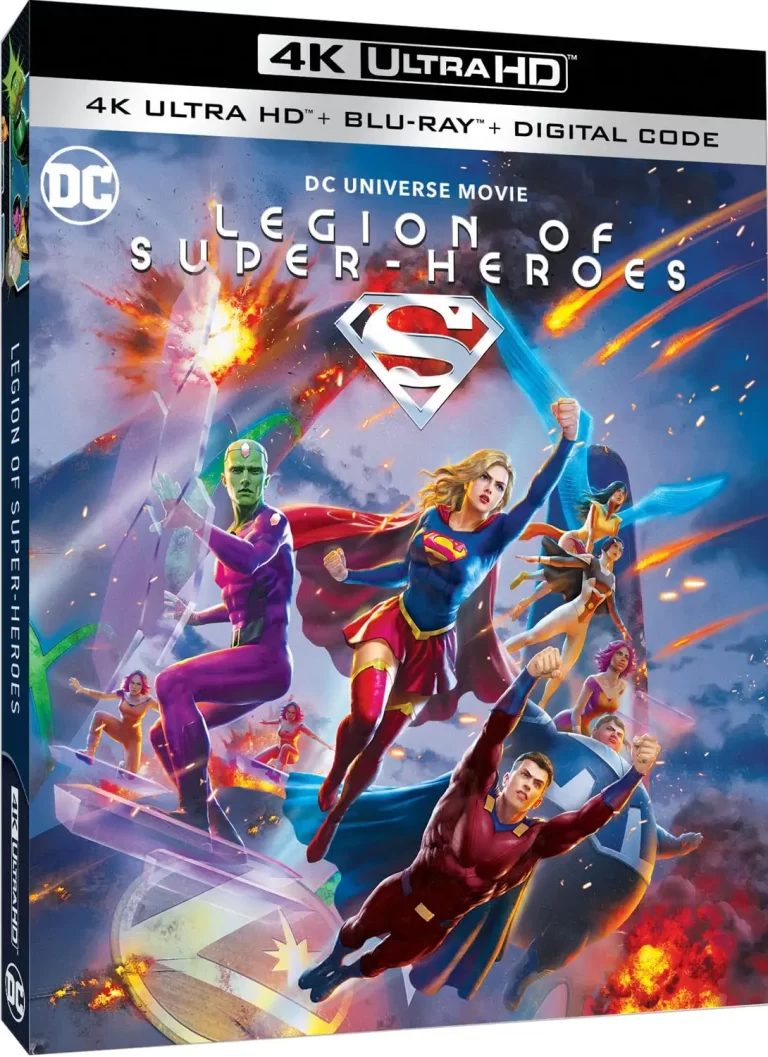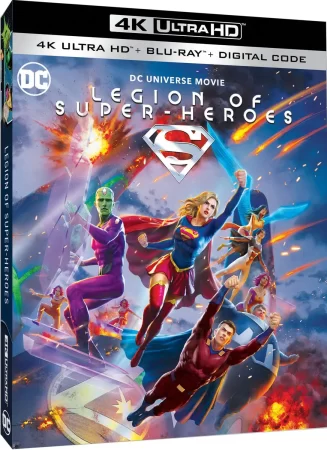 Legion of Super-Heroes finds Supergirl (Meg Donnelly) struggling to fit in on Earth since arriving six months earlier. She cannot control her powers, she has been destroying property when trying to apprehend criminals, and she misses the advanced technology of her home planet. Batman (Jensen Ackles) has serious concerns about her that he voices to her cousin Superman (Darren Criss). In order to help her out, Superman uses a special device to send her to the 31st century where she can train at the Legion Academy with the Legion of Super-Heroes, a group of heroes inspired by the Justice League.
In the 31st century, Supergirl meets her classmates at the Legion Academy and makes new friends, but also meets someone with ties to her past, Braniac 5 (Harry Shum Jr.), he is the fifth-generation clone of the genius super-villain Braniac (Darin De Paul). Supergirl is at once suspicious of him, but when a suspicious plot against the academy involving the Dark Circle is uncovered, it seems that Braniac 5 may be the only one to turn to for help.
Legion of Super-Heroes is a good original DC Universe movie that deals with the origins of Supergirl and gives us a look at some other characters from the DC world, including Braniac. The animation and visual effects standup well and the story arc work as well. While there are some lulls in the pacing and there is a strange twist involving two characters, but this is an enjoyable Supergirl film.
The Video
The 1.78:1 HEVC 2160p (4K UHD) HDR10 encodement of Legion of Super-Heroes hits nicely on disc with vibrant colors and nuanced shadows. The HDR10 metadata shows a MaxLL of 335 nits and MaxFALL of 193 nits, so we do not get something very bright, but it is more than enough. There is some sheen in the specular highlights of the visual effects, but mostly it is the extra colors in the wide color gamut and extra bit of dynamic range that bring this alive. I saw just a hint of some banding and aliasing in places that could be inherent to the source having been upscaled to 4K.
The Audio
Legion of Super-Heroes comes with an English DTS-HD Master Audio 5.1 mix. Like many of the audio mixes for these DC Universe Movies on disc, the mix has a bombastic low-end and aggressive use of the surround channels in the active scenes. The dynamic range is excellent, and dialogue comes through without issues.
The Supplements
Warner includes several featurettes delving into the characters and the backgrounds along with the usual DC vault series episodes that are related in some way. It is a good slate of extras for DC fans.
Movies Anywhere Digital Code
Blu-ray Disc with Feature Film and Special Features
The Legion Behind the Legion (1080p; 00:04:40)
Down to Earth: The Story of Supergirl (1080p; 00:08:21)
Meet the Legionnaires (1080p; 00:09:24)
Brainiac Attack: The Intellect Behind the Super-Villain (1080p; 00:08:14)
From the DC Vault: Superman: The Animated Series – "Little Girl Lost, Part 1" (1080p; 00:21:17)
From the DC Vault: Superman: The Animated Series – "Little Girl Lost, Part 2" (1080p; 00:21:30)
Preview of Justice League vs. Fatal Five (1080p; 00:09:26)
Preview of Superman: Man of Tomorrow (1080p; 00:08:34)
The Final Assessment
Good action, excellent animation, and a solid 4K transfer make this DC Universe Movie on 4K Ultra HD a fun entry and one that DC fans of the Supergirl comics should appreciate.
---
Legion of Super-Heroes is out on 4K Ultra HD Combo February 7, 2023 from Warner Bros. Home Entertainment.
---
Rating Certificate: PG-13 (for some violence and language.)
Studios & Distributors: DC Entertainment | Warner Bros. Animation | Warner Bros. Home Entertainment
Director: Jeff Wamester
Written By: Josie Campbell
Run Time: 83 Mins.
Street Date: 7 February 2023
Aspect Ratio: 1.78:1
Video Format: HEVC 2160p (4K UHD)
HDR Format: HDR10
HDR10 Metadata:

MaxLL: 335 nits
MaxFALL: 193 nits

Primary Audio: English DTS-HD MA 5.1
Secondary Audio: Spanish DD 5.1
Subtitles: English SDH | French | Spanish