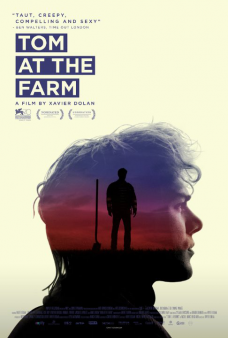 –
The Film
At only 24 years old, French Canadian Xavier Dolan already has four films under his belt, all of which have been well received and critically acclaimed. In 2009, Dolan directed, produced, starred and wrote J'ai tué ma mére (I Killed My Mother), a semi-autobiographical story about Dolan as a young gay man at odds with his mother, writing the script when he was the tender age of 17. It won 3 awards at the Cannes Film Festival. The next year he wrote, directed, produced and starred (again) in Les amours imaginaires (Heartbeats), a story about three close friends who are involved in a love triangle. It was in 2012 that Javier continued his string of emotional and heartfelt films by writing and directing Laurence Anyways. At 168 minutes, it was a bold choice for the young director to make a film as ambitious as this, one about the struggles of a straight man who, over the course of ten years, transitions from male to female and how it affects the relationship with his lover (with amazing performances by Melvil Poupajd and Suzanne Clément). Laurence Anyways won many awards, including two Cannes Film Festival Awards (the Queer Palm Award and Best Actress for Clément). Lawrence Anyways was also nominated for ten Canadian Screen Awards (winning two), and more importantly, at the Toronto International Film Festival it won Best Canadian Feature film. Not bad for a local boy.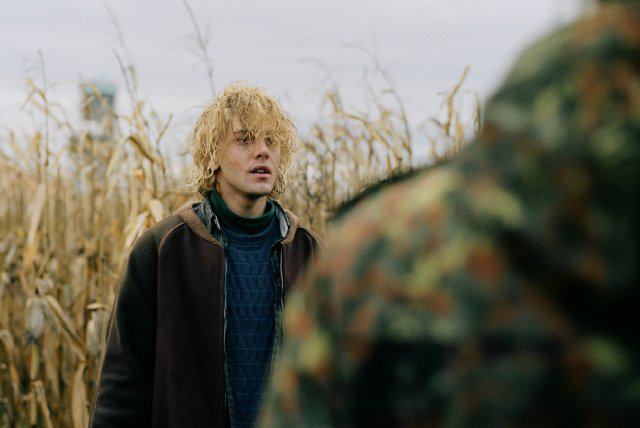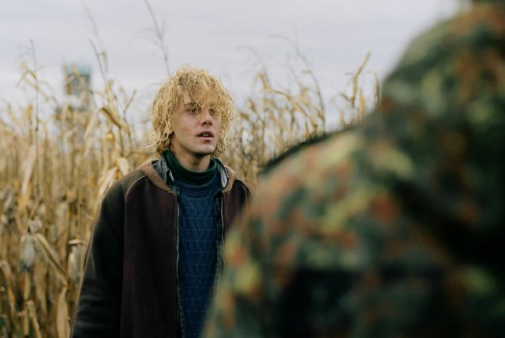 Tom at the Farm (Tom à la ferme) is another bold work from Dolan, and the Tom in the title of the film is Dolan. For his fourth feature film, Dolan puts himself in the lead in a film that he also wrote, produced and directed. Looking so unlike his usual self, with long blond shaggy hair, Dolan again revisits the themes of homosexuality and the lack of acceptance. Tom, who works in an advertising agency, travels to the Canadian countryside for a funeral. It is not just anybody's funeral, it is the funeral of his 25-year-old boyfriend (Guillaume). The problem is that his grieving mother did not know that he was gay, so she accepts Tom as his friend in the hopes that he can tell her all about his life, as he had not been in contact with her for a long time. This is not the only problem Tom faces. Guillaume's brother, 30-year-old Francis (an amazing Pierre Yves Cardinal), knew that he was gay and never really could accept it. In fact, nine years prior he had beaten up a man who had been dancing with his brother, and his violent nature and temper has him banned from most places in town. He still lives with their mother, on a farm, that he hopes to one day inherit after his mother passes away (he tells Tom in a highly charged scene that shows them dancing with each other in the barn) as there is no one else left in the family. Francis plays psychological games with Tom, at times beating him up and then at other times charming him. He has some kind of hold on Tom. With mesmerizing good looks and an athletic body, Cardinal commands the screen in every scene he is in. So it's no surprise that Tom has a crush on him. The mother, Agathe (Lise Roy), is a bit crazy, maternal madness, having lost her husband years ago and now her youngest son that she barely knew. She is introduced to a woman who she is led to believe her dead son was dating, a woman who is a friend of Tom's where he asks her to visit the grieving mother and pretend that she was his girlfriend. And Francis sets his lecherous ways on her. Dolan has set the soundtrack of Tom at the Farm to Hitchcockian music (by Gabriel Yared), with stunning visual images in the film (as he did in Laurence Anyways) of long shots of a highway, the middle of cornfields, and facial images that will last long after you see the film.
After creating a trilogy of the subject of impossible love (Dolan's words), he has now changed direction to create a suspenseful film that, while still staying on the subject of homosexuality, is very dramatic and is another amazing creation by a young man who has yet to turn 25.
Dolan got the idea of Tom at The Farm after seeing a play in Montreal with the same name by Michel Marc Bouchard. He had a six month window of time between his next project, and the play and its theme really interested him, so he decided to shoot it as a film. Tom at the Farm screened in the main competition section of the 70th Venice International Film Festival, winning the FIPRESCI Prize (Fédération Internationale de la Presse Cinématographique), and was also shown at the 2013 Toronto International Film Festival.
What's next for Dolan, besides conquering the world? He has mentioned that he wants to make a film in the United States, to be titled The Death and Life of John F. Donovan, which will be about an American celebrity who maintained a correspondence before his success with an 11-year old boy in Britain, causing a scandal once it became known. If his previous films are anything to go by, the new film (and his future films) will be eagerly anticipated and will be must sees.
Tom at the Farm is now in limited release, and also available to buy on Amazon.
Our Movie Rating:
[Rating:4/5]