Periodic Audio has recently revamped some of its best-selling gear to improve what were already great-sounding in-ear monitors (IEMs), in this case, the two top-of-the-line Beryllium and Carbon. So what is new about these third generation or V3 devices? First, in collaboration with Eastman Chemicals, Periodic Audio has replaced the polycarbonate bodies with a new plastic TritanTM, a copolyester used to manufacture items like food storage containers. The advantage of TritanTM is its durability and neutrality when it comes to audio enclosures. These IEMs also received improved inside geometry to reduce possible ringing effects. Another more obvious change is the introduction of detachable earpieces with 2.5 mm connectors like those used on a number of headphones. This permits easy exchanges of cables, if desired, although the standard 1.2 meter long cloth-covered cables  are very flexible and tangle-proof and the distance between right and left cords is now adjustable.
As with their predecessors, there is the protective gold "pillbox" travel case filled with single and dual flange, and memory foam tips in small, medium, and large sizes, a, a gold-plated ¼" TRS adapter jack and a gold-plated dual mono airplane adapter. Each carton is labeled with periodic table abbreviations (Be, C), atomic numbers and weights, and has a print-out of specifications and frequency response curves.
A pair of videos on the company's website (www. periodicaudio.com) explains that the excellent sound of the older models has not been significantly changed since the current improvements make the new IEMs more durable.  More details about the technical aspects of the specific driver manufacturing process and the specifications of these earphones can be found in my previous TheaterByte reviews of both IEMs (Beryllium, April 28, 2017; Carbon, July25, 2019).
Files stored on an iPhone 12, an Astell & Kern AK240 portable digital player, and a MacBook Pro16 laptop served as music sources. This review also discusses the addition of a Periodic Audio Nickel amplifier to each of these new IEMs.
Basking in Beryllium
When I reviewed the original Beryllium V1, pitted against its Magnesium and Titanium brethren, it was clearly the pick of the litter. The Be V1 reproduced music with attention to detail and had good balance at either end of the sound spectrum making it extremely easy on the ears during prolonged listening sessions. The frequency response graphs supplied with my V3 sample show a similar smooth curve up to 8kHz with a gradual drop-off at around 10kHz. Impedance is stable across the spectrum at 35Ω.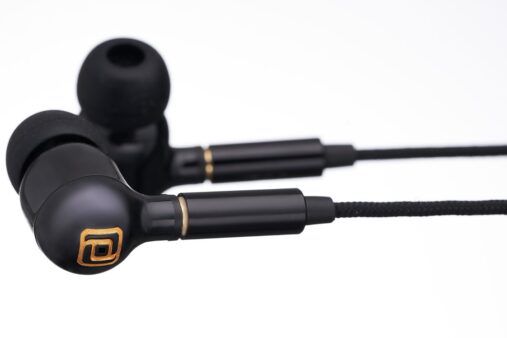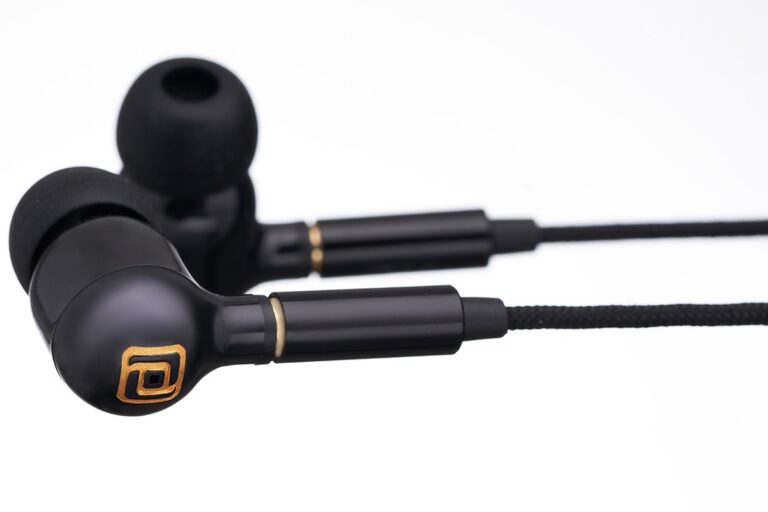 I ran Be V3 through its paces with the same playlist  I used for the original Be V1:
The Eagles: "Hotel California" (44.1kHz/16-bit FLAC file)
Eiji Oue/Minnesota Orchestra: Rachmaninoff: Symphonic Dances (88.2kHz/24-bit FLAC file)n
Esperanza Spalding/Gretchen Parlato: "Iuntil Paisajem" (96kHz/24-bit FLAC file)
Radkha Toneff/Steve Dobrogosz: "The Moon is a Harsh Mistress" (44.1kHz/24-bit FLAC file)
Jacintha/Jeremy Monteiro: "A Song for You" (DSD64 file)
Michael Jackson: "Thriller" (DSD64 file)
Original Flying Pickets: "When You're Young and in Love" (44.1kHz/16-bit FLAC file)
The Spice Girls: "Saturday Night" (320kbps mp3 file)
Diana Krall: "Peel Me a Grape" (96kHz/24-bit FLAC file)
Paul Simon: "Diamonds on the Soles of Her Shoes" (96kHz/24-bit FLAC file)
These earphones are very voice-friendly as were the original versions. Whether it was Esperanza Spalding exchanging lines with Gretchen Parlato, Diana Krall's seductive delivery or Jacintha's ethereal rendition of the Karen Carpenter hit song, there was a welcome warmth in all the vocals. The low end was no slouch either as evidenced by the heart-stopping drumbeats at the beginning of "Hotel California" or the orchestral slam in the first of Rachmaninoff's three symphonic dances. The AK240 and MacBook Pro yielded the expected higher performance levels, but I was pleasantly surprised by how good the music sounded on my iPhone through Be V3s.
"Dating" Carbon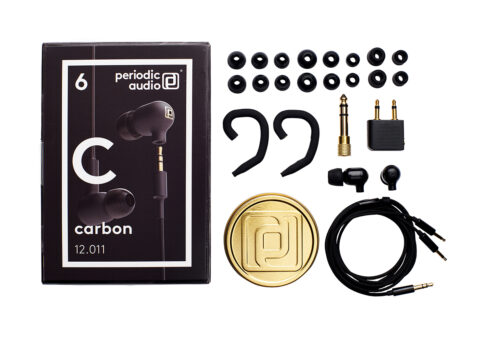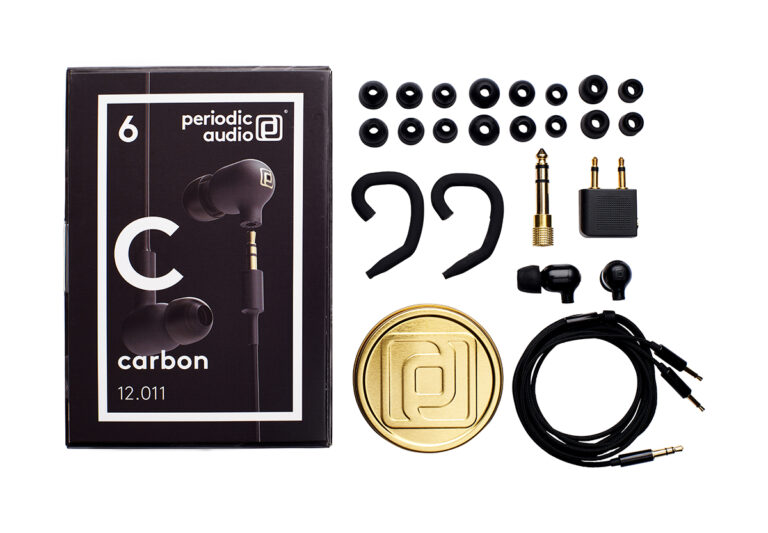 The frequency spectrum response of the new Carbon V3 resembles that of the Beryllium V3 and its impedance is stable at 32 Ω across the frequency spectrum. Even after a 50-hour break-in period, these earphones remain brighter than the Beryllium, have more potent bass response and cast a larger soundstage. This was exemplified by Paul Simon's "Diamonds on the Soles of Her Shoes" as a large band and choral group exploded onto the soundstage—a truly riveting account of this frequently played demo cut.
A Plug for the Nickel
I acquired the Nickel amplifier ($299), a matchbox sized over-performer, that cranks out 250mW at 32 Ω, while I was doing the original Carbon IEM review and was stunned by how much body it lent to these earphones. The same could be said for both new models. The soundstage grew larger and both extremes of the frequency spectrum were enhanced. Vocals became more immediate and the layers of the Flying Pickets cover of "When You're Young and in Love" were more clearly delineated.  I would consider this little amp to be an essential add-on when considering either of these IEMs.
Which One Should I Buy?
Periodic Audio makes the IEM decision a bit easier by its "Select-A-Tron" tool that uses rankings from a large group of listeners to let potential buyers choose three out of twelve musical genres. The program will select the model that scores highest and best fits their choices. In my case, Select-A-Tron selected the Beryllium V3 for Classical, Jazz, and Pop, and the Carbon V3 for Rock, R&B, and Blues. Either Be or C V3s are choices I can easily recommend and, when coupled with the Nickel amplifier, offer outstanding listening at very reasonable prices to boot. Even better news. At press time, Periodic Audio company co-owner Ben Webster informed me that the price of the Beryllium has been reduced from $399.00 to $249.00 and the Carbon's price is now down from $499.00 to $299.00 making both IEMs  true bargains!
---
Pros:
Very flexible in-ear monitors with customizable earpieces suited for all listeners
New models offer greater durability than previous versions
Excellent sound for the money
App allows for buyer choice related to favorite music genres
Cons:
Performed best with add-on amplifier that increases the overall price by $300.00
---