– –
The Series
[Rating:2.5/5]
Primeval: New World ran on SyFy in the U.S. and is the North American remake of the hit British sci-fi series Primeval. To say that the original series was a show that was not in need of a revamped North American version is an understatement. Primeval was always a bit of a throwback to the campy sort of sci-fi, freak of the week type programs, but it clicked because of its cast of likable characters and writers that knew how to twist an interesting yarn, even when they'd fallen down the rabbit hole of a time continuum and other sci-fi conundrums. In contrast Primeval: New World, to use a technical term, is just wonky. Importing young, familiar actors from other series (The Vampire Diaries; Eureka) didn't help any either. From the very opening episode, the series feels unnecessary, and a bad rehash of the original. They even resort to bringing in a character from the original, Connor (Andrew Lee Potts), to give an ominous warning to our new "lead" character, Evan (Niall Matter), which he obviously ignores, or else there would be no series here at all.
The premise of Primeval: New World is not much different from the original series. Evan Cross, a tech-industry heavyweight, has lost a woman near and dear to him when a magnetic field anomaly opens, a dinosaur comes through, and kills her. He's now spent years researching the phenomena across North America, throwing all of his company's resources behind the research. He assembles a team of experts, including scientists, animal experts, and, apparently, a guy good at doing stunts on a motorcycle, to hunt these anomalies and the big dinosaurs coming through them. Most crucially, however, is that they must try not to kill the animals, but return them to where they come from so as not to change history. The warning in the beginning of the series comes into play here. Events from the original series bear this out, but, of course, you'd need have seen the original series to really understand this. The writers offer no real explanations, and that's poor writing. Not everyone in the North American market will have seen the original series, I'm sure.
I tried watching this series when it originally aired and gave up after the third episode. The giant dinosaurs all over the world and everyone being completely clueless was just a bit much, especially with a character from the original series traveling all the way to Canada to give warning. Besides that, however, this cast just didn't seem to click and the stories weren't going anywhere. When I received this set for review, it was an opportunity to give it a second chance, even though it had already been cancelled. By halfway through the second disc, I could already see why this was "The Complete Series". They haven't improved or innovated or even understood on any basic level what made Primeval work. They've turned it into no more than a silly B-grade monster of the week show with one-dimensional characters and absurd subplots. A silly but lovable show (Primeval) dumbed down (Primeval: New World).
Video Quality
[Rating:4/5]
The transfer for Primeval: New World arrives in a solid AVC/MPEG-4 1080p encodement on Blu-ray. The image is clean and detailed with a natural color palette and little in the way of digital anomalies aside from some slight banding that can be spotted occasionally on solid backgrounds. The relatively slick looking production comes across nicely in this progressive, HD presentation, absent any excessive compression noise or wavering black levels.
Audio Quality
[Rating:4/5]
Two English 5.1 options are provided, a lossless DTS-HD Master Audio (48kHz/24-bit) track, and a lossy Dolby Digital track. The DTS-HD Master Audio track is definitely the option to go with as it sounds smoother and more open, with more nuanced atmospherics and airier high frequencies. The overall mix is competent, but never reaches the level of the best sci-fi tracks for a television series, and certainly doesn't compare with any Hollywood blockbuster. There's some subtle low end punch and a middling dynamic range. At least the dialogue is clear and stereo panning relatively spacious.
Supplemental Materials
[Rating:2/5]
Each episode has a promotional-feeling behind-the-scenes featurette included for it. There's also a brief cast overview and "Inside the Tank" featurette exploring the team's headquarters. Nothing is required viewing.
The supplements:
13 Episodic Behind the Scenes Featurettes (1.78:1; 1080p/24)
Meet the Cast (1.78:1; 1080p/24; 00:05:59)
Inside the Tank (1.78:1; 1080p/24; 00:01:19)
The Definitive Word
Overall:
[Rating:3/5]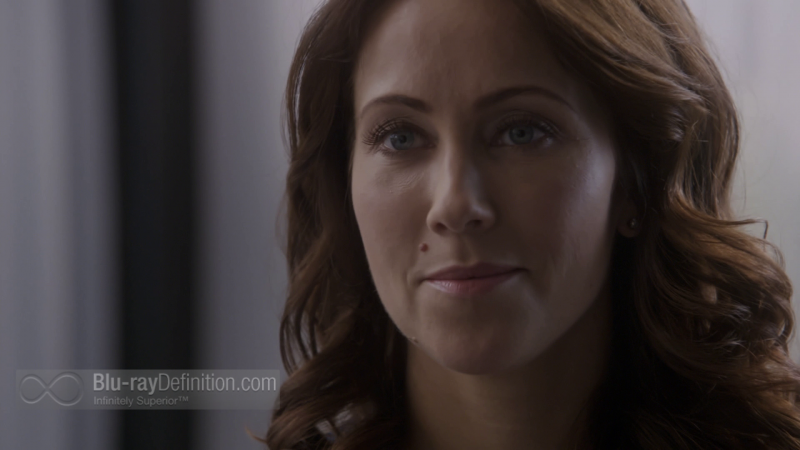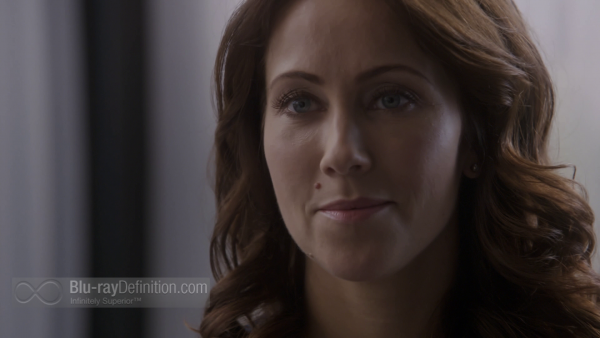 Primeval: New World is an excellent example of how not to bring a hit British show to television in a North American version. It's like watching the reality version of Showtime's Episodes, only not as funny. Stick with the original for a good time.
Additional Screen Captures
[amazon-product]B00ECXJC1O[/amazon-product]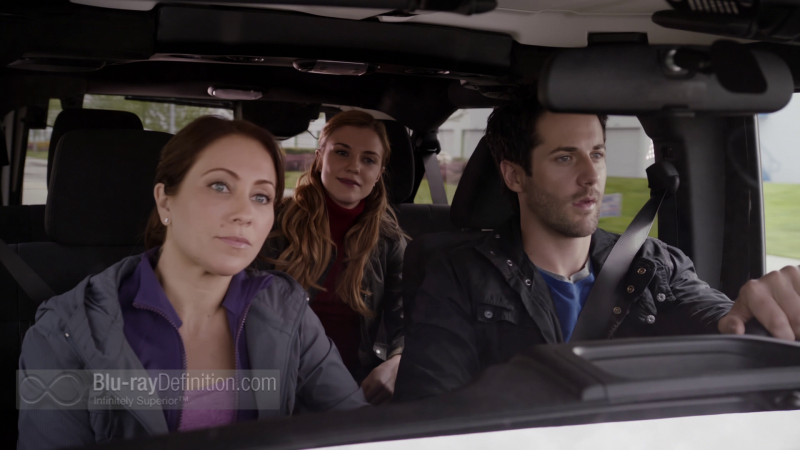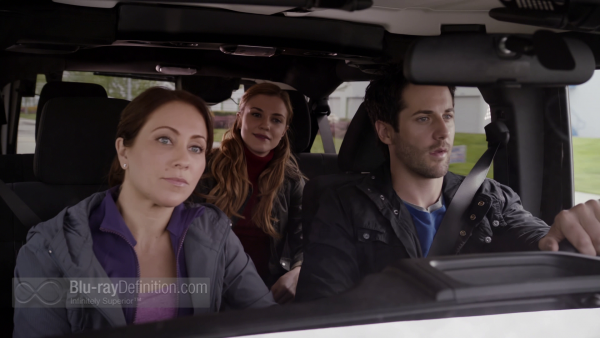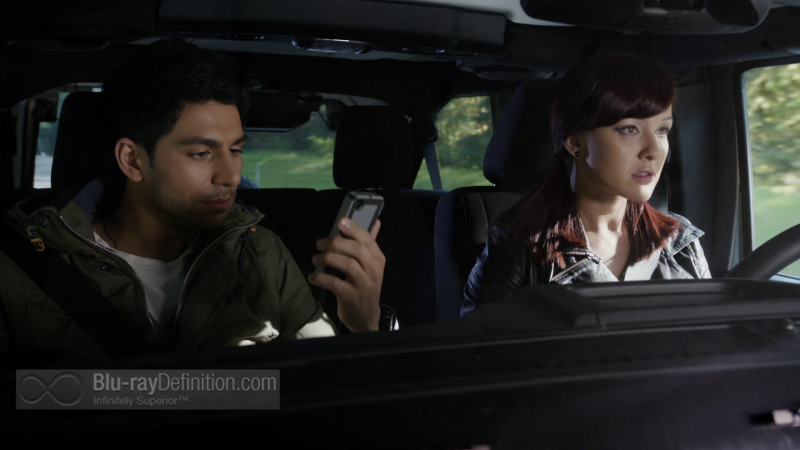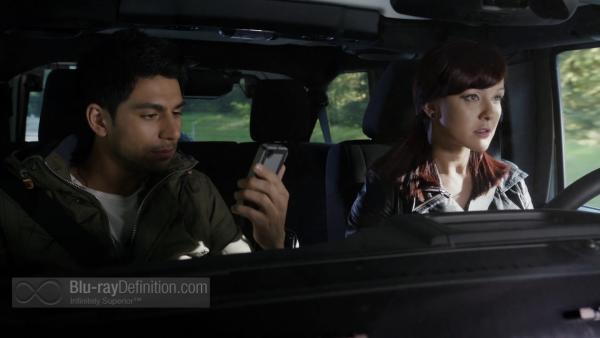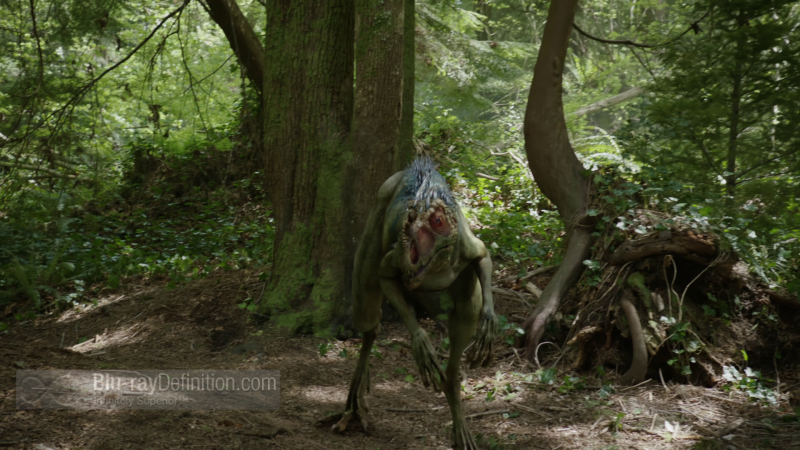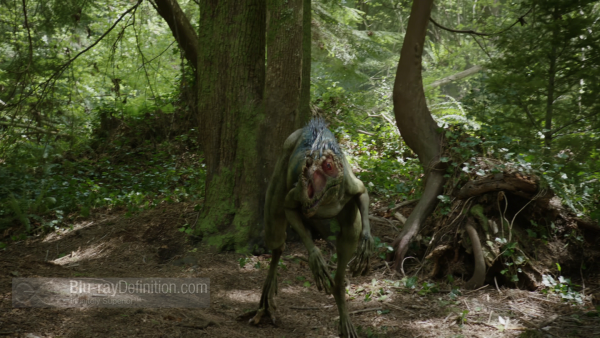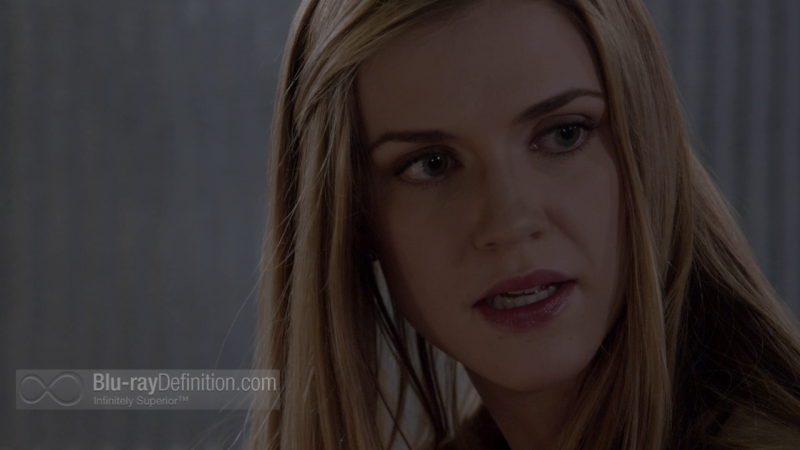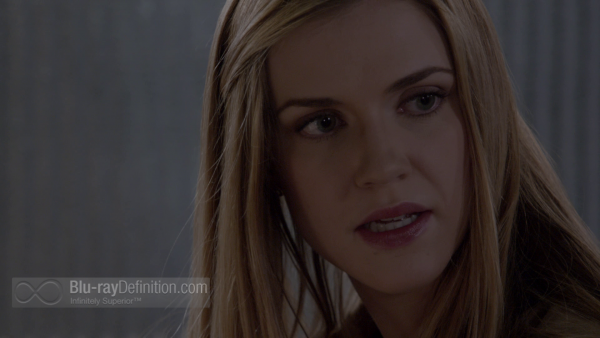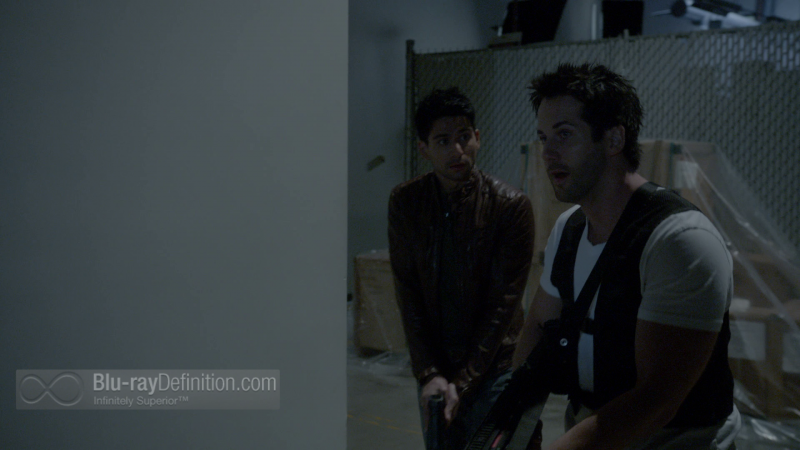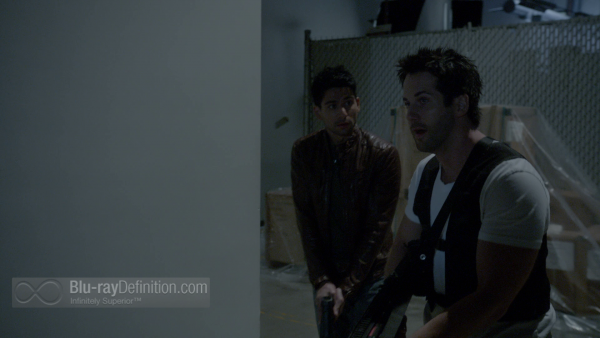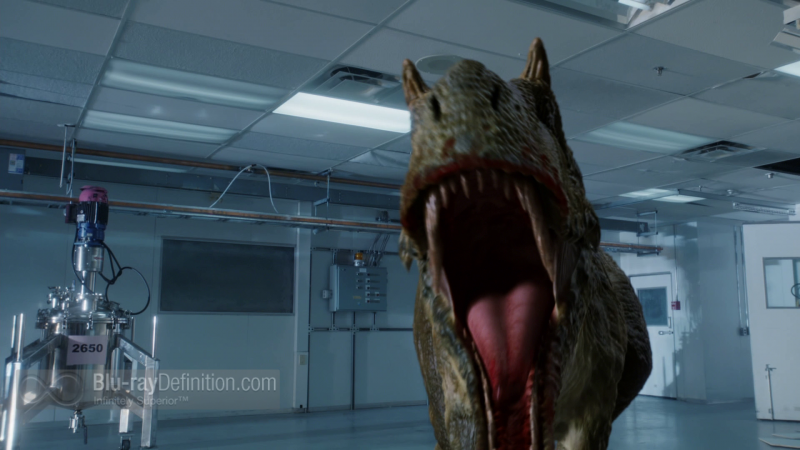 [amazon-product]B00ECXJC1O[/amazon-product]