The streaming wars are becoming frightful, but amid the ongoing transition from physical media, there's still a slew of giftable discs that's downright delightful. From classic to recent TV fare to family-friendly favorites to gross-out horrors; on CD, DVD, HD Blu-ray and 4K Ultra HD; give this list a whirl, then give 'em a spin in 2020.
Spirited Away (Sen to Chihiro no kamikakushi) Limited Edition Collector's Set Blu-ray + CD (Shout! Factory)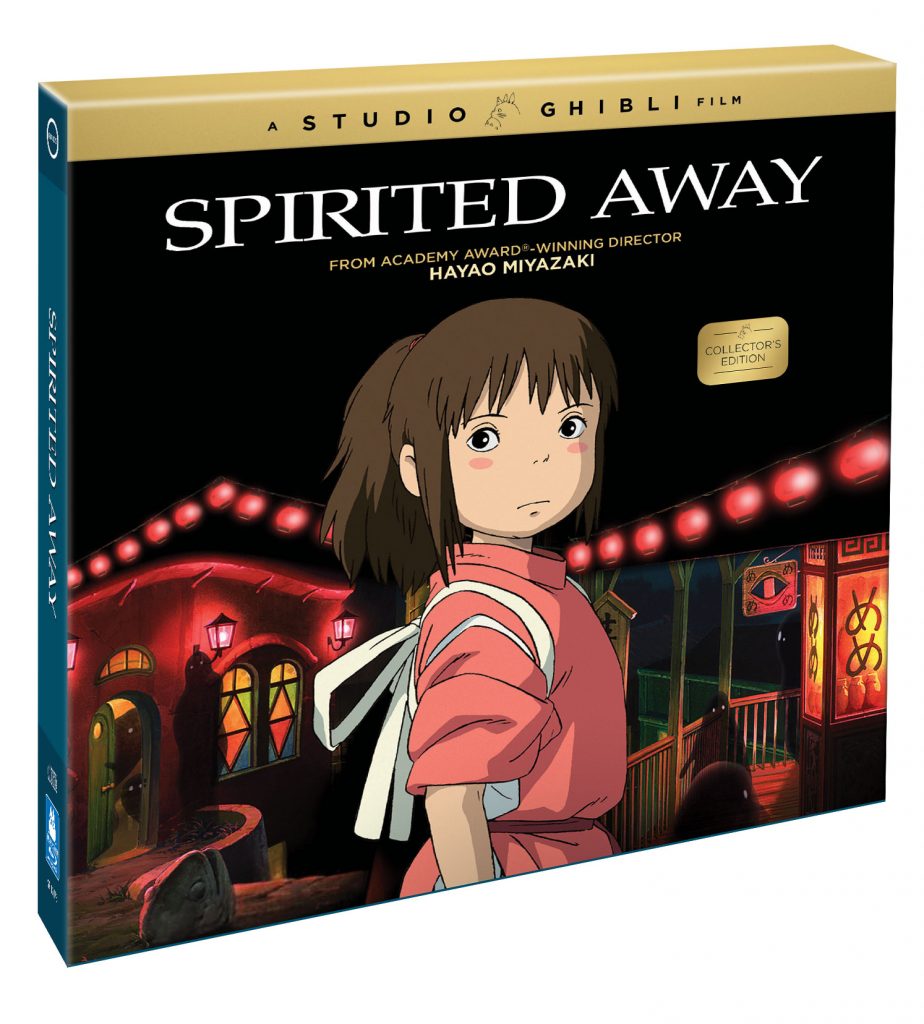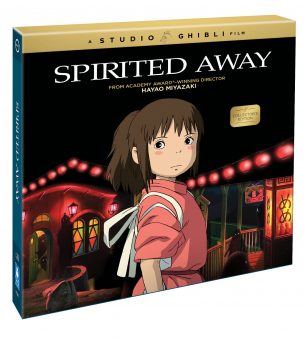 The 2001 film (released 2002 in the U.S.) that won Hayao Miyazaki his Oscar for Best Animated Feature is also the highest grossing anime of all time, as well as the highest-grossing film in Japanese history. The visually lush adventure of plucky 10-year-old Chihiro, who finds herself as an indentured servant to a host of mysterious beings in order to work off her suddenly porcine parents' lunch tab, might just be Miyazaki's crown jewel. It's an especially fanciful tale conceived with unbridled imagination and brought to life with sublime hand-drawn animation, a perfect combination to reach his largest global audience. For this deluxe edition, another oversized square houses the Blu-ray with extras alongside Joe Hisaishi's multi-award-winning score for the first time on CD, plus a gorgeous 40-page book.
It's a Wonderful Life 4K (Paramount)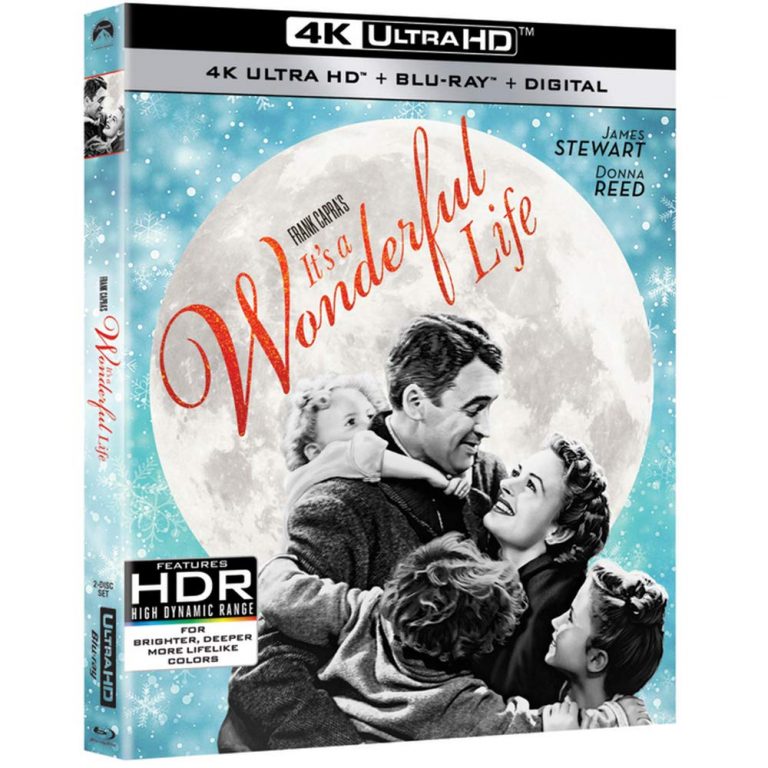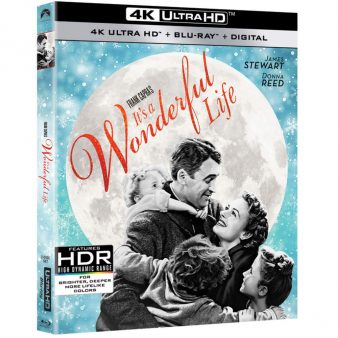 There are really people who don't consider this a Christmas movie? Well, I never actually tried, but I suppose that this eternally sentimental journey through a good man's seemingly unextraordinary but surprisingly influential life could work at any time of year, and it would probably still get me every time. In 4K Ultra HD and Dolby Vision, the 4:3 black-and-white is simply delicious, with just the right balance of clarity and grain. A host of extras spans the newest of the new (a featurette on the 4K restoration) to the so-old-I-can't-believe-they-found-it (home movies of the original cast party!), as well as a UHD digital copy and the colorized version in HD.
---
Scooby-Doo, Where Are You! The Complete Series Limited Edition 50th Anniversary Mystery Mansion Blu-ray (Warner)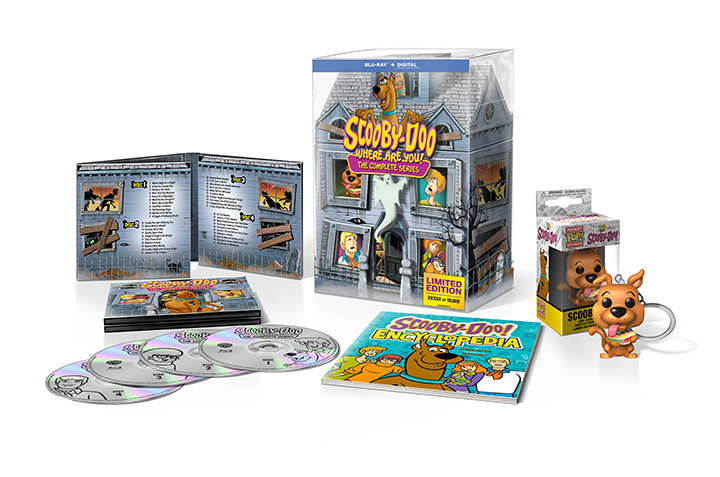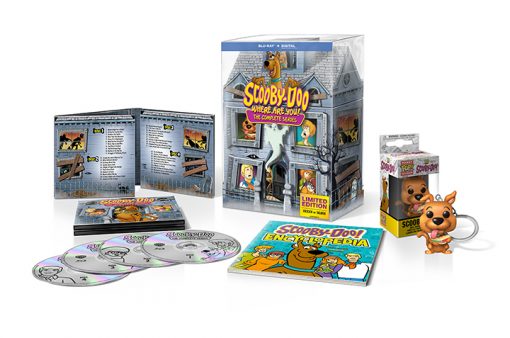 The Moon Landing! Woodstock! And… the Mystery Machine? Scooby-Doo, in one of his many shows or another, was never my favorite over the past five decades, but he always seemed to be there on Saturday mornings, and earning quite a few loyal admirers across the generations. His initial run was in 41 episodes of Where Are You! (their exclamation point, I would have opted for a question mark), introducing viewers to the ravenous, easily frightened, quasi-anthropomorphic Great Dane, one of many quite similar creations from TV animation mavens Hanna-Barbera. The mascot of a team of purported paranormal investigators, Scoob was joined by his equally jumpy/munchy cohort Shaggy, the ascotted he-man Fred, brainy Velma and plucky Daphne. Each week, they probed some alleged supernatural threat terrorizing a circus, a theater, amusement park, etc., ultimately thwarting some very real-life hoax a half-hour later.
In addition to the full series making its Blu-ray debut here on four platters, some past extras are ported over as well as some fun new featurettes in HD. Tchotchke-wise, there's a Scooby-Doo Encyclopedia and a stylized little Funko POP! keychain to dangle from the ignition of your van. It all arrives in a serial-numbered mini-mansion, complete with a digital copy code.
---
Peanuts 70th Anniversary Holiday Collection Limited Edition Blu-ray (Warner)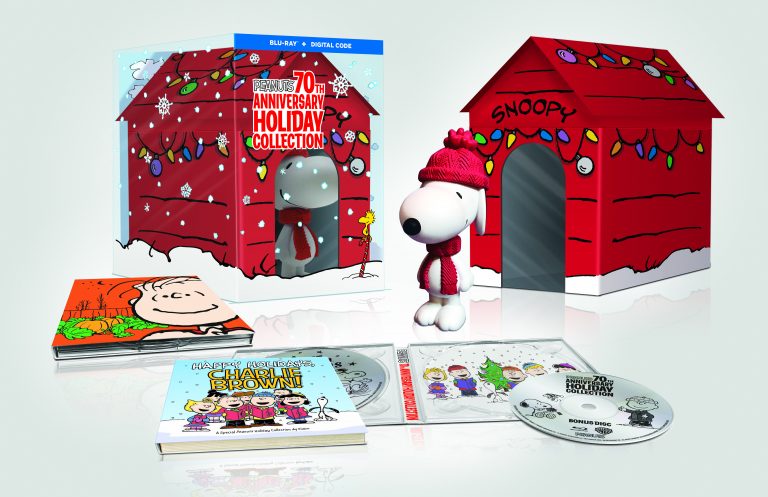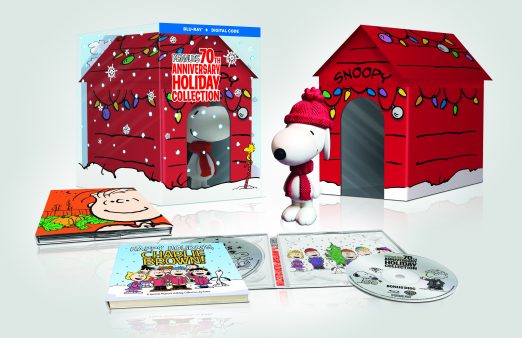 The animated Peanuts specials are a part of modern Americana, engrained in our pop-culture sensibilities and for good reason. Starting with 1965's A Charlie Brown Christmas, we were given enduring characters in unexpectedly, sometimes weirdly relatable scenarios, and some toe-tapping music to boot. The next year's remarkably existential It's the Great Pumpkin, Charlie Brown is perhaps the second-best-known in this series, followed by 1973's A Charlie Brown Thanksgiving. These can really provide an express route to the holiday spirit: My wife was flabbergasted by the recent paucity of "Thanksgiving movies" on Amazon Prime, but thanks to the included Movies Anywhere digital copies of this Big Three, our Turkey Day streaming will be covered from now on.
This is a numbered edition of 25,000, bigger and giftier than the 4K "Deluxe Edition" from 2017, although the basic programming and many bonus titles (Flashbeagle!) remain the same, all wonderfully restored and presented here in 1080p. New for the 70th anniversary–in reference to the first Peanuts comic strip from 1950–are audio commentaries on Christmas, Halloween and Thanksgiving, plus a celebratory featurette. There's also a winterized Snoopy figurine complete with a cardboard doghouse diorama, decked out with his award-winning decorations, and a lovely little companion book.
---
The Brady-est Brady Bunch TV & Movie Collection DVD (CBS/Paramount)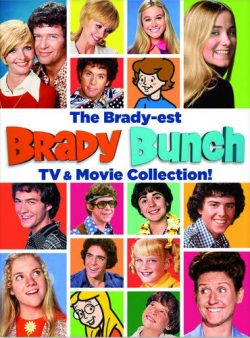 Much like eldest brother/autobiographer Barry Williams, I "grew up Brady," certainly in weekday reruns if not initial airings. I saw the two theatrical movies at my local multiplex, and even stumbled upon some of the other small-screen evolutions over the years. While the tongue-in-cheek reboots poked just the right amount of fun at the absurdly unrealistic family dynamics, the classic crew never seemed to grasp in their occasional reunions that the joke was actually on them.
As the name suggests, this is the most expansive Brady-themed menagerie yet, a massive 31-disc box containing all five seasons of The Brady Bunch, plus The Brady Kids The Complete Animated Series, as well as The Bradys and The Brady Brides, both of these last two series new to DVD. The PG-13 comedies The Brady Bunch Movie and A Very Brady Sequel are here, along with the made-for-TV coda The Brady Bunch in the White House, in addition to the O.G. brood in A Very Brady Christmas, and lastly the dramatized adaptation of Williams' aforementioned memoir, Growing Up Brady. The only omission I'm aware of is the trippy Sid & Marty Krofft-produced The Brady Bunch Variety Hour, long out-of-print from the Rhino label.
---
Before Batman/After Batman:
Gotham The Complete Series Blu-ray
Batman Beyond The Complete Series Blu-ray (both Warner)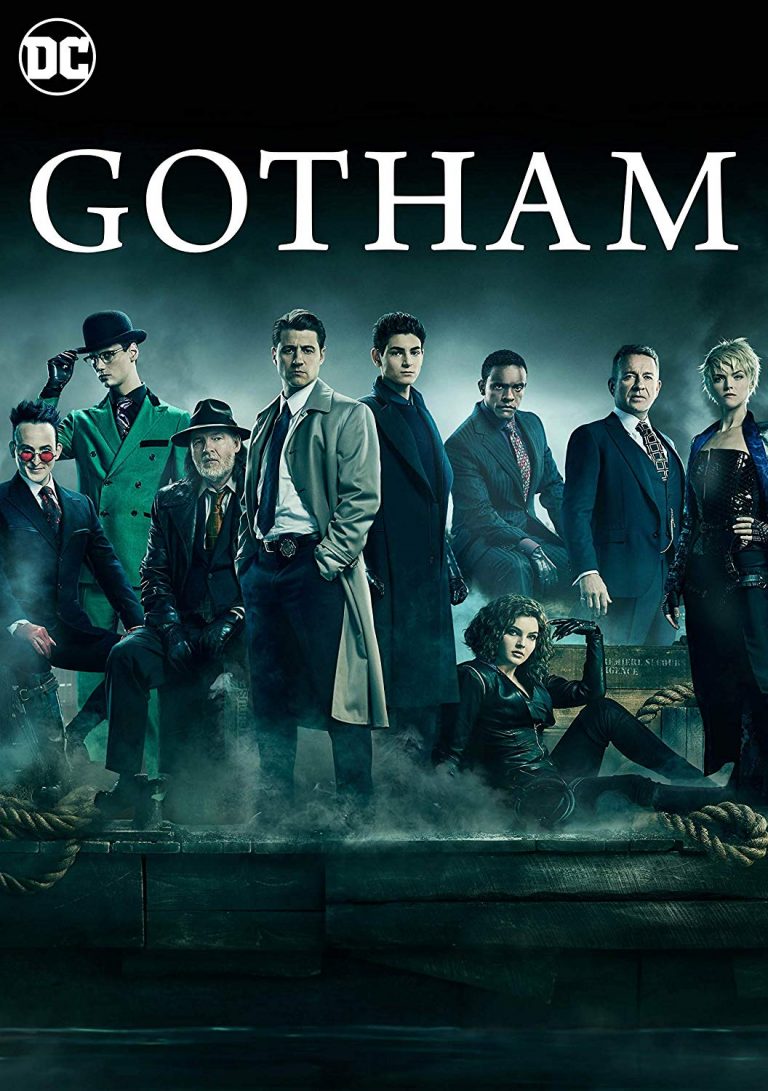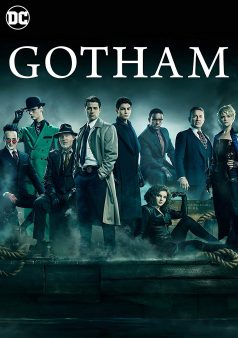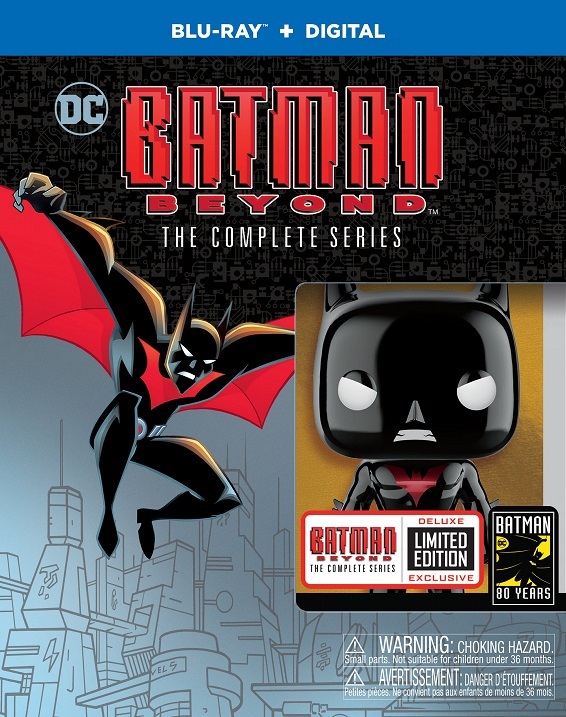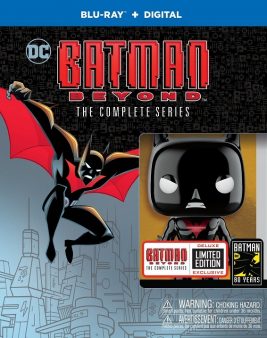 With so much already being said about the straight-up Bruce Wayne Batman in film, two radically different TV shows explored both his origins and the aftermath of a storied crimefighting career. Set outside the "Berlantiverse" of interconnected DC hero series over on The CW, Fox's Gotham is more about the Bat-Universe rather than the Caped Crusader himself, fleshing out known mythology while creating plenty of proprietary details. The city of the title is deeply corrupt and overrun not only with crime but with a new breed of bizarre über-criminals, and we witness the tough-as-nails, thoroughly good cop Jim Gordon (Ben McKenzie) cleaning up his town the old-fashioned way on his ascent to the top job on the force. Young Bruce (David Mazouz) has a central but decidedly supporting role, and so the 100-episode tale is rounded out by an up-and-coming rogue's gallery that will help motivate him to put on the cowl by series' end. The show takes this opportunity to employ an impressive cast, including Jada Pinkett Smith, Morena Baccarin, Michael Chiklis, Richard Kind, Nicholas D'Agosto and many more, with random guest spots by actors who appeared in one big-screen Batman or another, too. This complete Blu-ray set appears to be a simple repackaging of the individual season releases in a new cardboard sleeve. No new bonus content has been added, although all but the abbreviated Fifth and Final Season include a Digital HD copy.
The animated Batman Beyond, which debuted in early 1999, used the beloved established canon as a jumping-off point for something different. Here, the elderly, worse-for-wear Bruce Wayne (Kevin Conroy, returning from The Animated Series in this shared continuity) mentors brave, buff, justice-driven teenager Terry McGinnis (voiced by Will Friedle) into the second embodiment of Batman. With its futuristic setting of Neo-Gotham 2039, corresponding high-tech weaponry and many new characters, Beyond tried to be both kid-friendly and darker at the same time, and largely succeeded, remarkably enough.
Bringing this popular spinoff to Blu-ray was no small feat. Of the 52 episodes, 41 have been remastered either from their original 35mm film source or the lesser-known "original camera negative digital" format. The image is now cleaner and with enhanced colors, yet still retaining the integrity of the original cel art, but with a 3% loss of the full 4:3 area. The other eleven episodes had to be "Smart Rezzed" up from available standard definition elements, for a clearer overall image. The appearance might not be perfectly consistent across all three seasons, but we are assured that this is the best possible presentation. The PG-13 Director's Cut of the Batman Beyond: Return of the Joker feature film (uncensored!)–previously released on a standalone Blu-ray–has been remastered for its inclusion here as well. The numbered, limited edition box arrives with an exclusive, beautifully packaged Funko POP! figure of the "Beyond" Batman in a snazzy chrome finish, just thing when trying to stalk the rooftops of Neo Gotham on the D.L., along with four fancy lenticular art cards and a Digital Copy code.
---
Heathers 30th Anniversary Blu-ray Steelbook (RLJ Entertainment)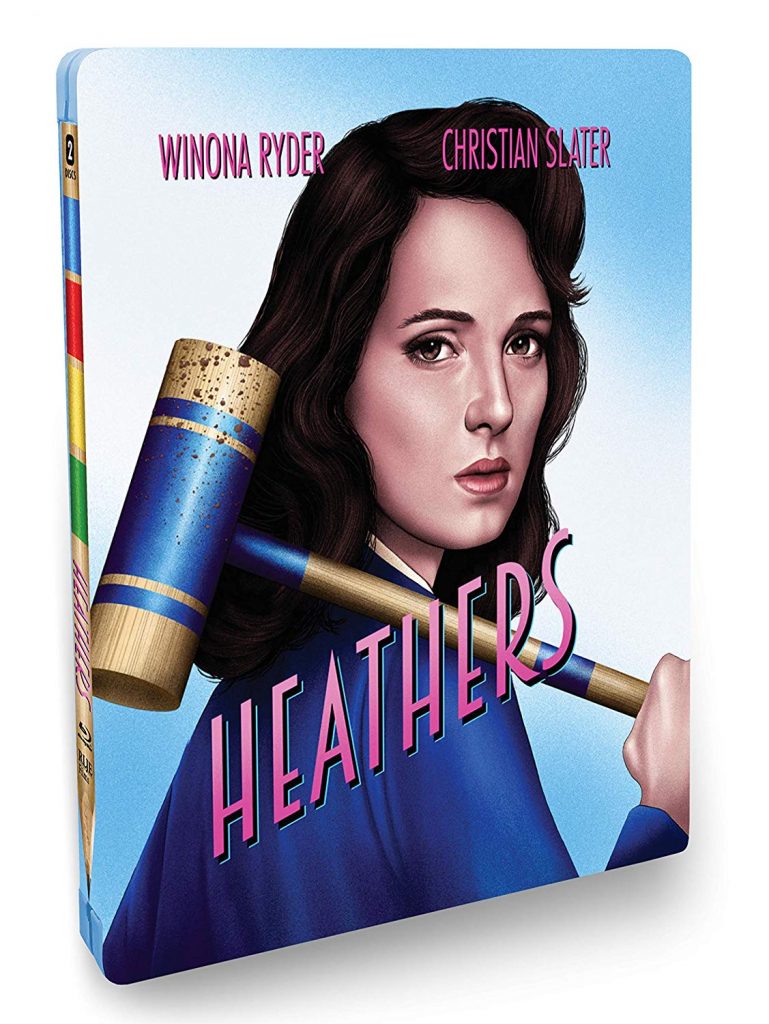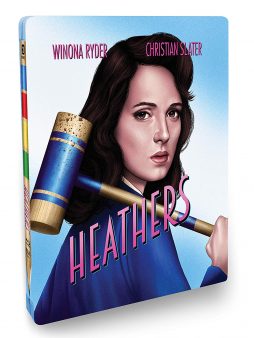 This one makes for an impressive open under the tree, a two-disc affair sheathed in metal with bold new Mondo cover art. There are some fresh extras as well (more on those in a moment), but I was surprised to learn that amid much online discussion of a new 4K remaster, this Heathers appears to be using previously existing video elements that don't necessarily give fans the best HD picture quality. The set ports old extras including the commentary from director Michael Lehmann, writer Daniel Waters (brother of Mark, director of that other dark high school classic, Mean Girls) and producer Denise Di Novi, as well as two substantial if mildly redundant featurettes. New for the anniversary is an additional audio-only option: a track combining Lehmann, Waters and composer David Newman interviews with cues from the musical score. Lehmann and Waters also appear on camera for more recent sit-downs, along with "The Nice Heather," actress Lisanne Falk.
---
Game of Thrones The Complete Eighth Season 4K (HBO)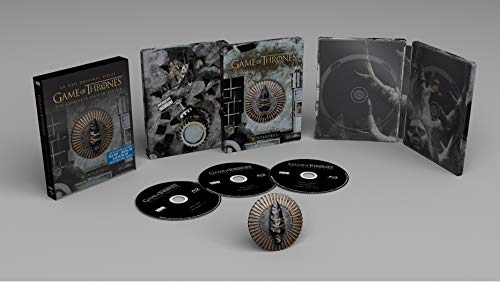 It's all come to this. Off-book and loving it, series creators/executive producers/frequent teleplay writers/sometimes directors David Benioff and D.B. Weiss wrapped up Game of Thrones in grand style, with a half-dozen episodes that feel more like mini-movies. Long-teased confrontations finally played out in epic battles, although not without some controversy. We live in an age of armchair studio executives, so many a fan has let his/her disappointment be known, even arrogantly demanding a re-do, but this is the ending B&W wanted us to see, and for better or worse it puts the ultimate ruler onto the Iron Throne. 4K UltraHD Blu-ray is, for me now, the only way to watch Season Eight, not just for the higher resolution but the Dolby Vision high dynamic range and superior bitrate versus streaming. This is especially true for Episode 3, "The Long Night," shot dark–perhaps too dark for current TV audiences–by director of photography Fabian Wagner. The Dolby Atmos audio is welcome too, particularly on Episode 5, "The Bells," with its sprawling destruction and death from above.
The set completes the collection of elegant steelbooks, each adorned with its own 3D-sculpted magnet, this one Winterfell-themed again and bearing a replica dragonglass spearhead. It's the first steelbook to include a 4K version of its season (only Season One was also released on 4K disc, in traditional packaging) alongside HD Blu-ray and a digital copy. Extras are plentiful, including the handy in-episode guides to help us keep up, many rather interesting behind-the-scenes vignettes, plus commentaries, deleted scenes and the feature-length The Last Watch retrospective documentary.
---
Teen Titans The Complete Series Blu-ray (Warner Archive)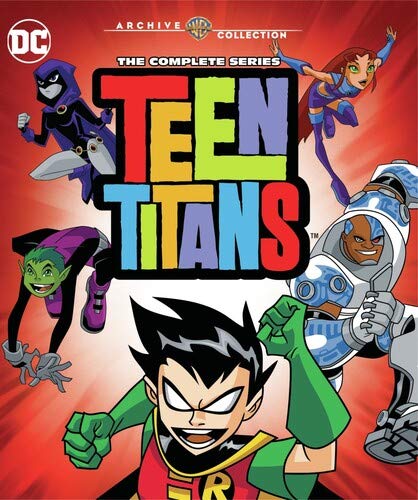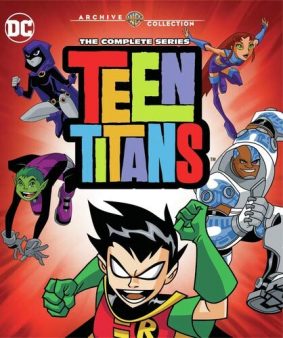 With much well-earned hype surrounding the irreverent Teen Titans Go! reboot, we might overlook this darker, deeper exploration of the adventures, personal relationships and team dynamics of Robin, Starfire, Cyborg, Beast Boy and Raven. Airing on Cartoon Network from 2003 to 2006, the animated Titans delivered super-powered action, cool guest stars and even a few laughs, but notably more of the drama that made their comic book exploits so enduring. The two-part Season One finale, "Apprentice," remains a favorite as Slade (a.k.a. Deathstroke, voiced by a seductively malevolent Ron Perlman) blackmails The Boy Wonder into turning criminal. All five seasons are brought together in high definition for this slim new six-disc set, porting their previous extras, among them the mysterious "lost" episode.
---
RoboCop Limited Edition
An American Werewolf in London Limited Edition
Ringu Collection Limited Edition (all Arrow)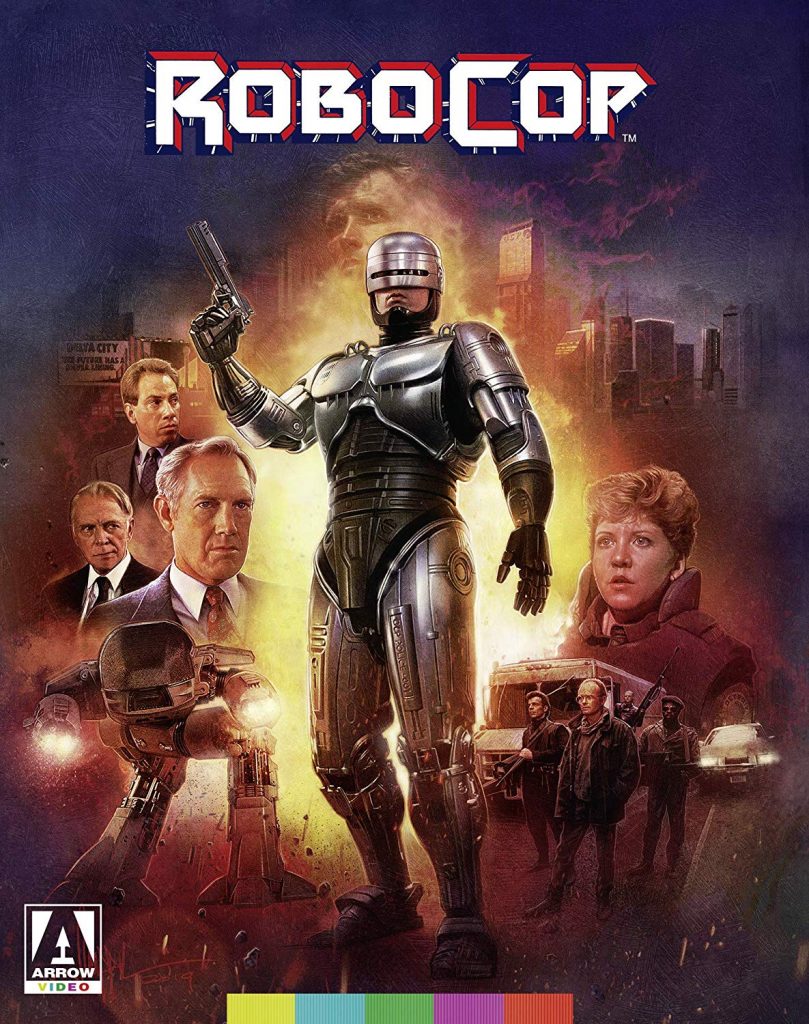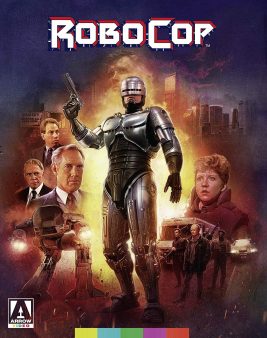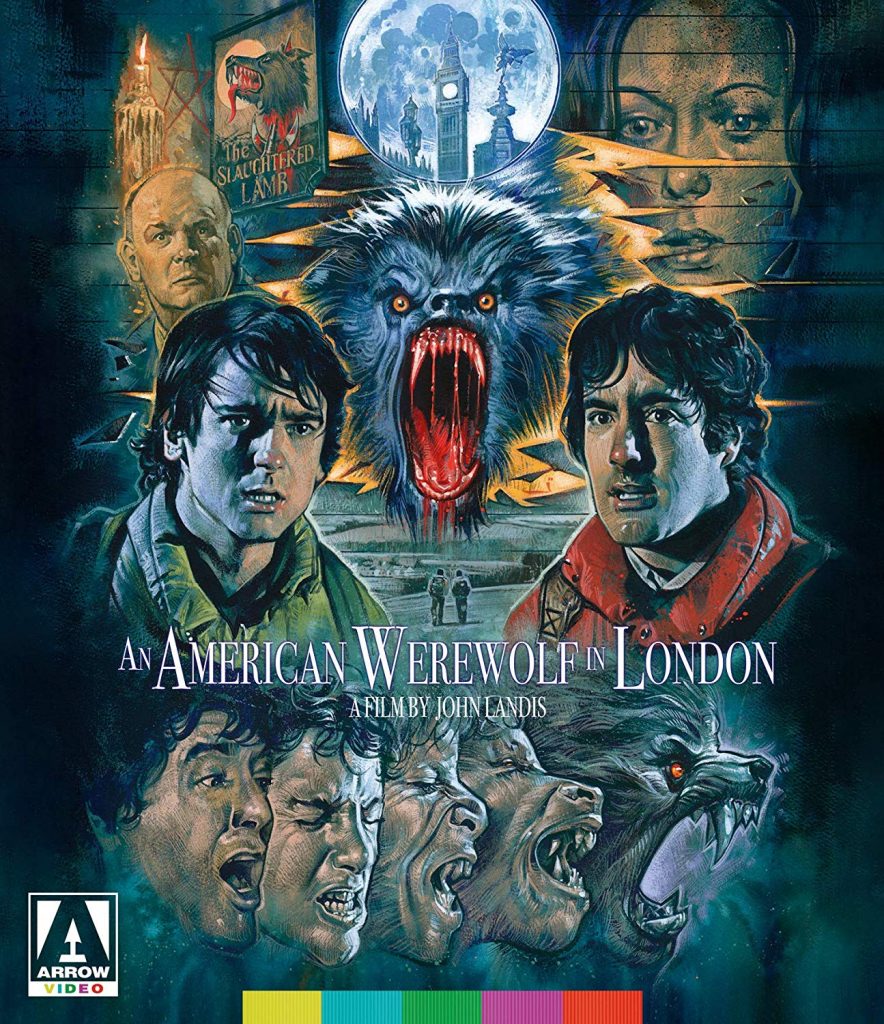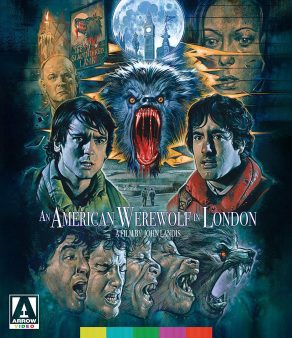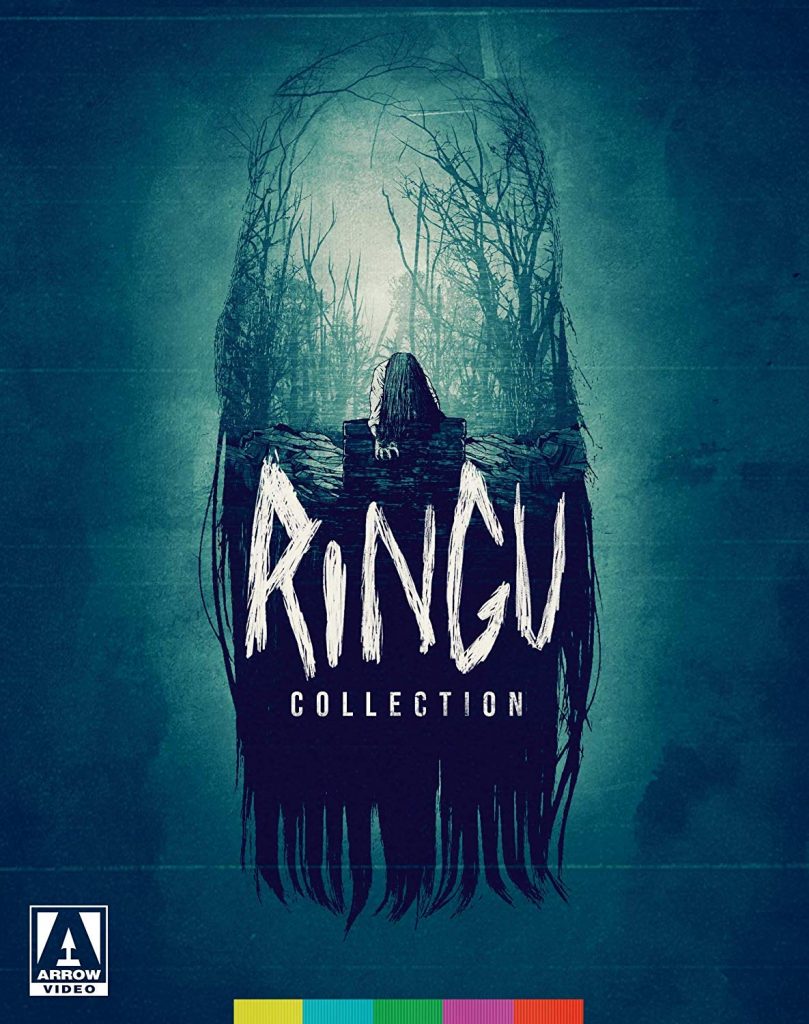 Arrow has definitely locked down their niche, with an always-exciting flow of great films more "genre" than mainstream, in lavish presentations. In a world where CGI has supplanted seemingly every other style of special effect, An American Werewolf in London and RoboCop stand strong, thanks in large part to contributions from two of the giants of FX makeup, Rick Baker (the first-ever recipient of the Oscar for Makeup for his work here) and Rob Bottin, respectively.
For its most prestigious disc release to date, RoboCop appears to be born of the 4K restoration undertaken by MGM a few years ago, with DTS-HD Master Audio 5.1, 4.0 and 2.0 options. Across these two discs however we gain a newfound appreciation for the different cuts of the film, not only the R-rated and popular unrated variations (the NC-17 designation would arrive three years later, and director Paul Verhoeven would partake for Showgirls) but a pair of TV edits, these last two also highlighted with newly discovered/transferred outtakes. A staggering array of new bonus material joins the old, including two new audio commentaries as well as separate isolated music score tracks for Basil Poledouris' original and final theatrical mixes, both in lossless stereo.
An American Werewolf in London's unique blend of horror and comedy is ripe for a revisit in this restoration from the original camera negative, supervised by director John Landis, just the thing for watching that central transformation scene over and over and over. It was a high-water mark in 1981, and it still works like gangbusters today, surrounded by a funny, sexy story about a backpacking college student whose fortunes are about to turn. As with RoboCop, the slipcase holds a vast array of newly produced extras alongside vintage treats that explore a bygone style of filmmaking.
Hideo Nakata's Ringu is credited with launching the J-Horror craze here in The States, leading to sequels, remakes and imitators. Its creepily dated (a cursed videotape!) tale of dead teens and dark secrets continues to be the stuff of nightmares, while the follow-up Ringu 2 and prequel Ringu 0 are better than most spin-offs. Also included–as a supplement rather than a standalone disc–is the largely forgotten first "sequel," Spiral. Across the three-disc set are two new audio commentaries, new interviews and new featurettes in addition to deleted scenes, trailers and more.
The first releases of all three of these titles are Limited Editions bundled with nifty perfect-bound companion booklets (60 pages for Ringu and Werewolf, 80 for Robo), while Wolf and Robo each pack an exclusive double-sided poster and a collection of miniature lobby card reproductions.
In short, if you're a fan of these movies, these are by far the best editions yet, and the ones to add to your library.
---
The Fly Collection (Shout! Factory)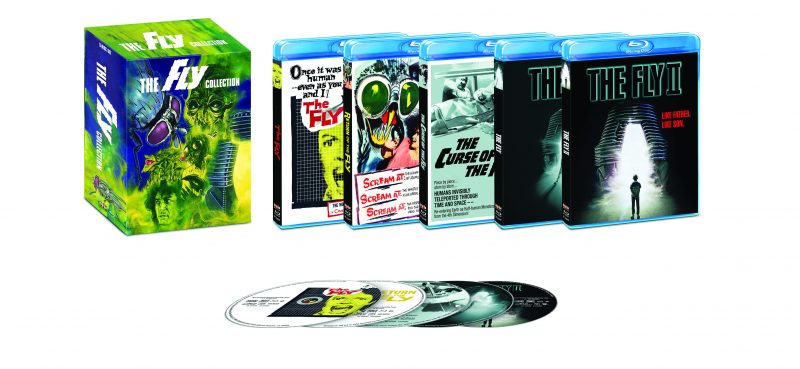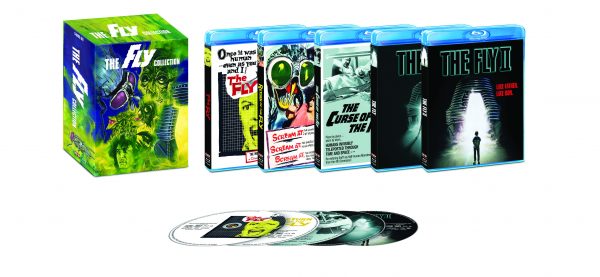 The only thing missing here is the ointment: The most comprehensive celebration of the Fly series I've seen yet, Shout!'s box pulls together the 1958 original (adapted from George Langelaan's story by none other than James Clavell!), the curious sequel from the following year as well as the lesser-known Curse of the Fly (1965, both of these in black-and-white). The 1986 Jeff Goldblum-starring remake remains a true gem, owing to his fearless performance, the makeup, the darkly smart script and certainly David Cronenberg's chilling direction. Its well-intentioned follow-up, The Fly II (1989), is here too, and finally in HD. (This is, in fact, the U.S. high-def-disc debut of all but the 1958 and 1986 efforts.) Quite a bit of archival 20th Century Fox bonus content has been ported to this new box, in addition to many fresh on-camera interviews from unsung behind-the-scenes heroes to the likes of executive producer Mel Brooks and composer Howard Shore (Fly '86). All but II have at least one new commentary, while Return has a pair.
---
Abbey Road Anniversary Edition Super Deluxe (Universal Music)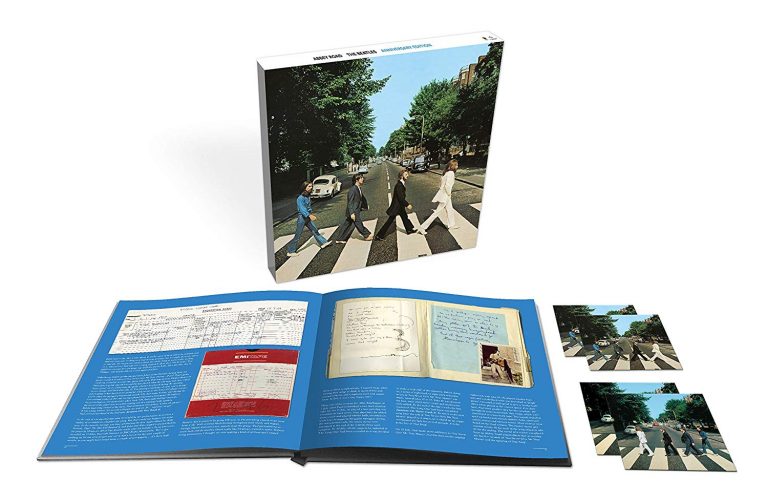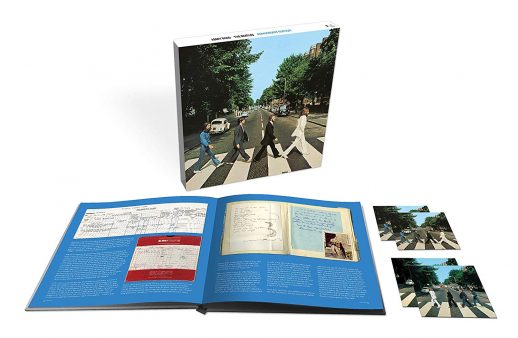 The remastered CD of The Beatles' best-selling studio album is swell, and the two "Sessions" discs of demos and rough versions are a hoot, but the Blu-ray–only available in this set–is for me at least reason enough to make the sizable investment. It's mostly audio, featuring three appreciably different premium presentations of the full Abbey Road; in high-res stereo, DTS-HD Master Audio 5.1 and Dolby Atmos; along with some graphics/animation, plus a vintage promo clip for the forever-romantic "Something" (George Harrison's first A-side single), also with three available mixes. Producer Giles Martin and mix engineer Sam Okell continue their fine work for this latest semicentenary celebration, with sonic updates that are at once fresh and faithful. The transcendent "Abbey Road Medley," a.k.a. "The Long One," combines a string of unfinished mini-masterpieces ("You Never Give Me Your Money," "Sun King," "Mean Mr. Mustard," "Polythene Pam," "She Came in Through the Bathroom Window," "Golden Slumbers," "Carry That Weight" and "The End") into a seamless whole to comprise the bulk of what was once Side Two. It's here that I spent most of my time, the day slipping away as I savored the nuances not only of the newly transparent sound but the impeccable musicianship of The Fab Four. The Super Deluxe Edition's enormous hardcover book kept me company, with its extensive track-by-track notes, rare memorabilia and photos, including of course alternate takes on that iconic cover.
---
Apocalypse Now Final Cut 4K (Lionsgate)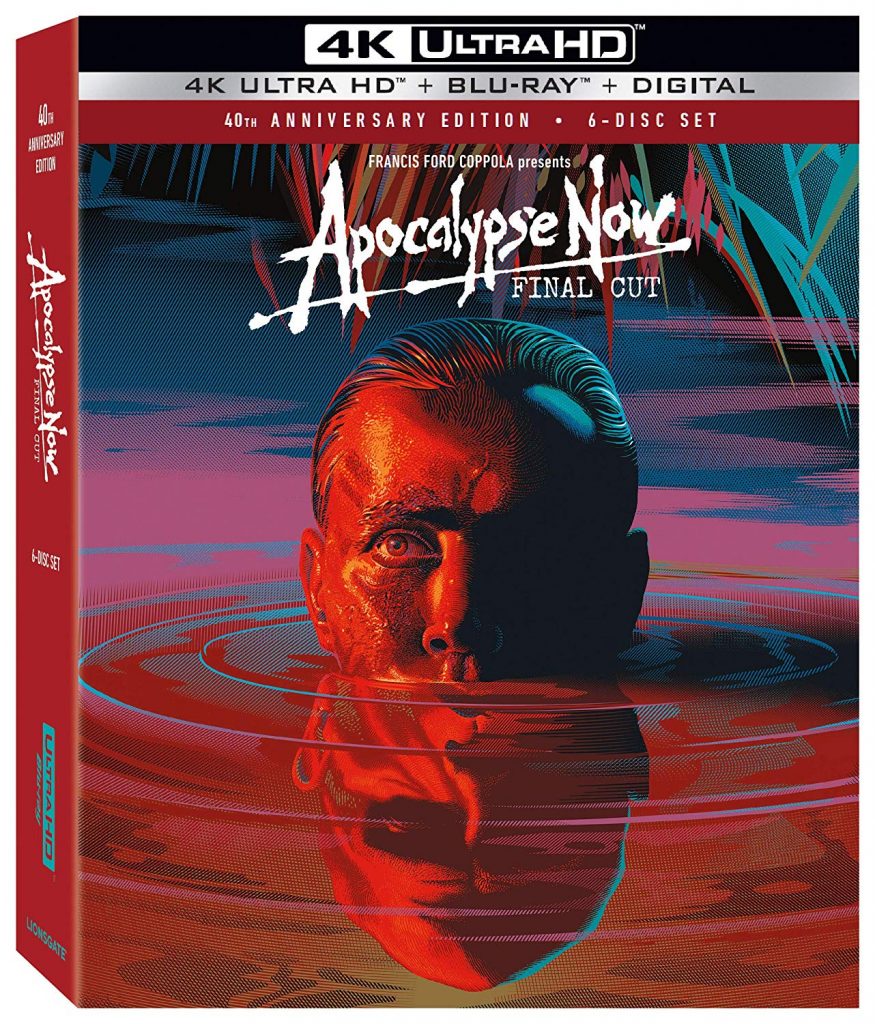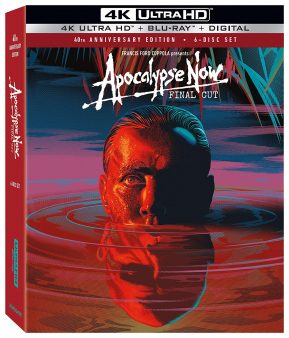 Sometimes a set comes along that is so incredibly generous to the fans, the coverage practically writes itself: This six-disc affair assembles Francis Ford Coppola's recently created "Final Cut" of his seminal Vietnam War opus Apocalypse Now plus the 1979 theatrical cut and extended 2001 Redux version, all in genuinely stunning 4K, Dolby Vision HDR and Dolby Atmos remixes. These three are also included on HD Blu-ray, all newly sourced from the native 4K master, and as UHD digital copies, too! The Final Cut is apparently Coppola's preferred version, although the long and storied history of this film demands this expansive chronicle, with a bonus Blu-ray of archival extras and another carrying still more vintage tidbits, some terrific new 40th-anniversary content, plus the excellent 1991 documentary Hearts of Darkness: A Filmmaker's Apocalypse. Worth noting, this is an outstanding value as well, with a list price of only $23.
---
Elementary The Complete Series (CBS/Paramount)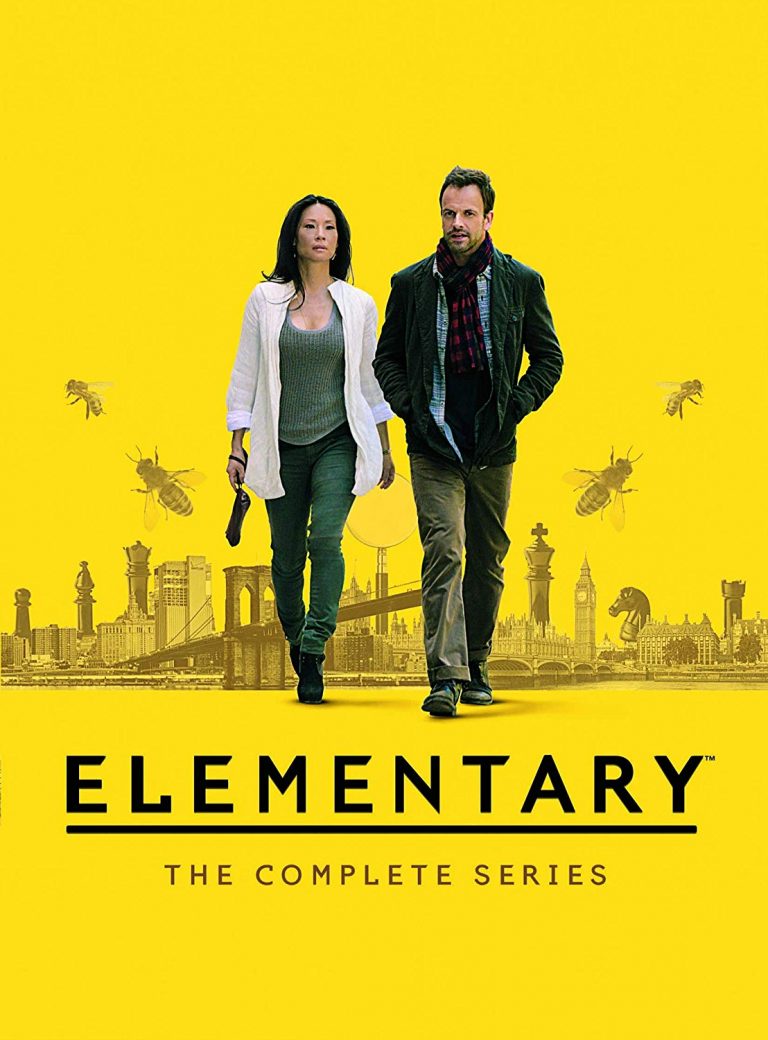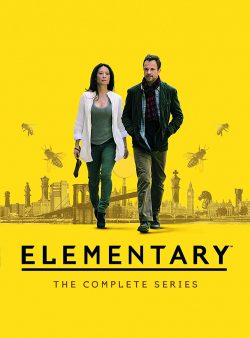 While the choice to shift the seminal Basil Rathbone Sherlock Holmes adventures to modern times was largely a budget-cutting maneuver back in the 1940s, the recent trend to transplant the quirky Victorian/Edwardian-era master sleuth to a contemporary setting speaks instead to making the timeless detective relatable to a new audience. And whereas the BBC's on-again/off-again Sherlock arrived more in spurts, Elementary gave viewers a weekly dose of deductive reasoning and character charm, entertaining us while also making us a wee-bit smarter. The woke pair of Jonny Lee Miller's Holmes and Lucy Liu's Dr. Joan Watson both dealt with a checkered past as their lives moved forward together, unraveling mysteries on both sides of the pond. All seven seasons are here, including the truncated final year, with oodles of bonus features collected along the way. And it's quite a journey.
---
(Editor's Note: Updated on December 10, 2019)